Flyte Is a High-Tech LED Lamp That Floats, Defying Gravity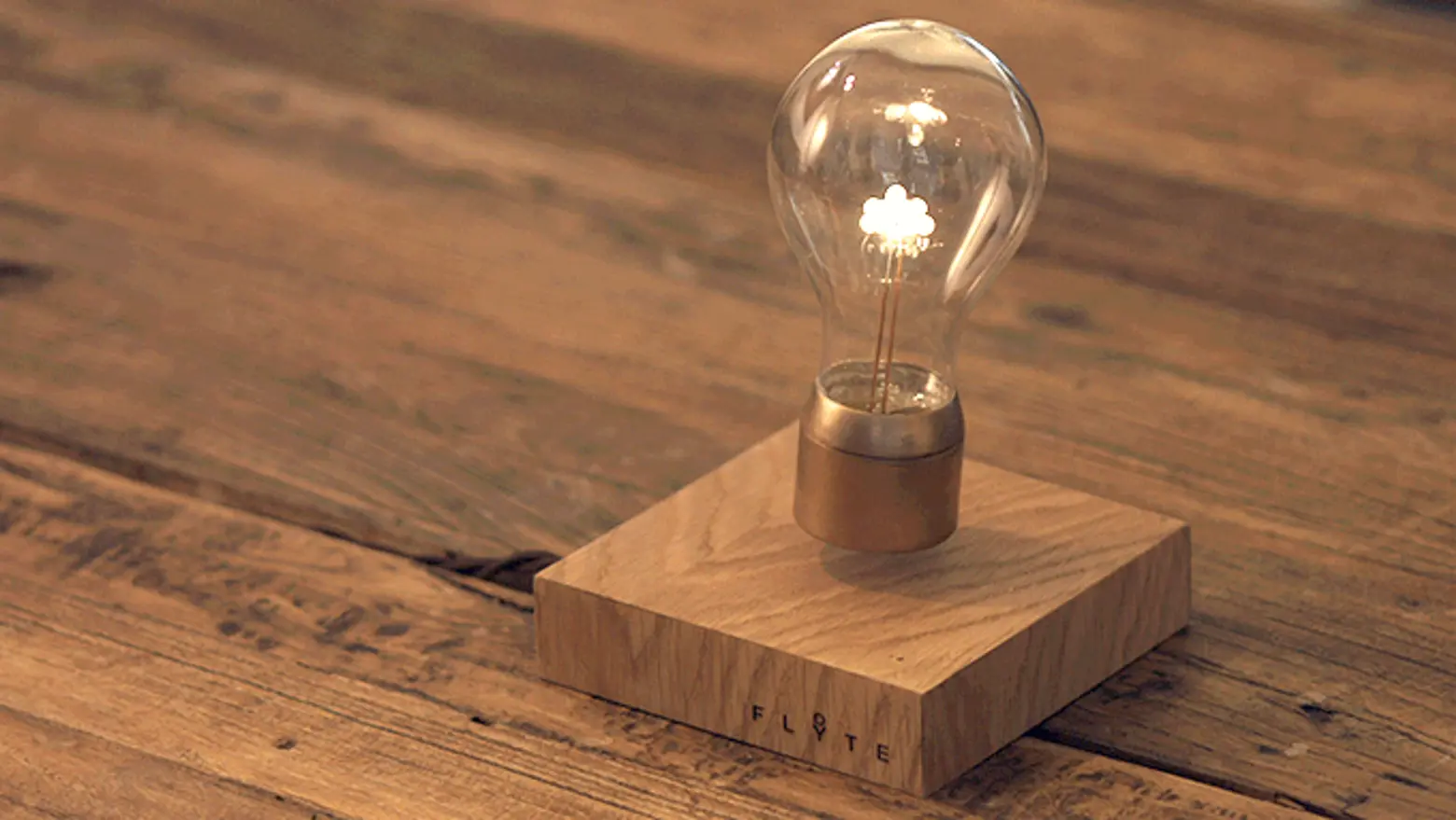 Simon Morris — a New York City-born, Stockholm-based scientist — has created a revolutionary wireless light bulb that floats and gently rotates while it shines. Called Flyte, a combination of Flying and Light, the magical high-tech lamp takes inspiration from Tesla's magnetic levitation technologies to defy gravity, hovering above a wooden base. Flyte can be switched on and off by touching its base, it need no batteries, and has an amazing lifespan of 22 years. Plus, the base doubles as a wireless charging station for smart phones and other devices.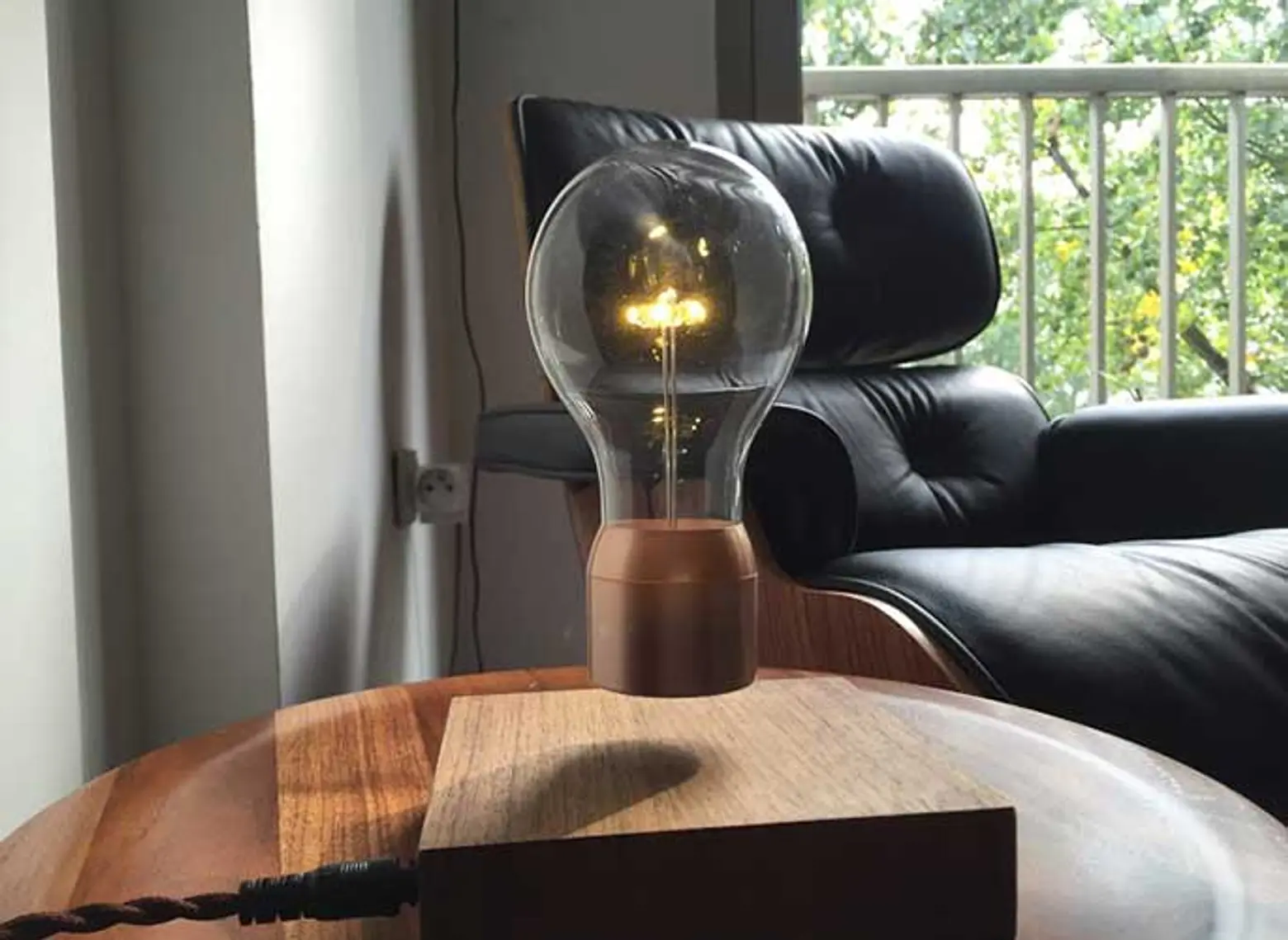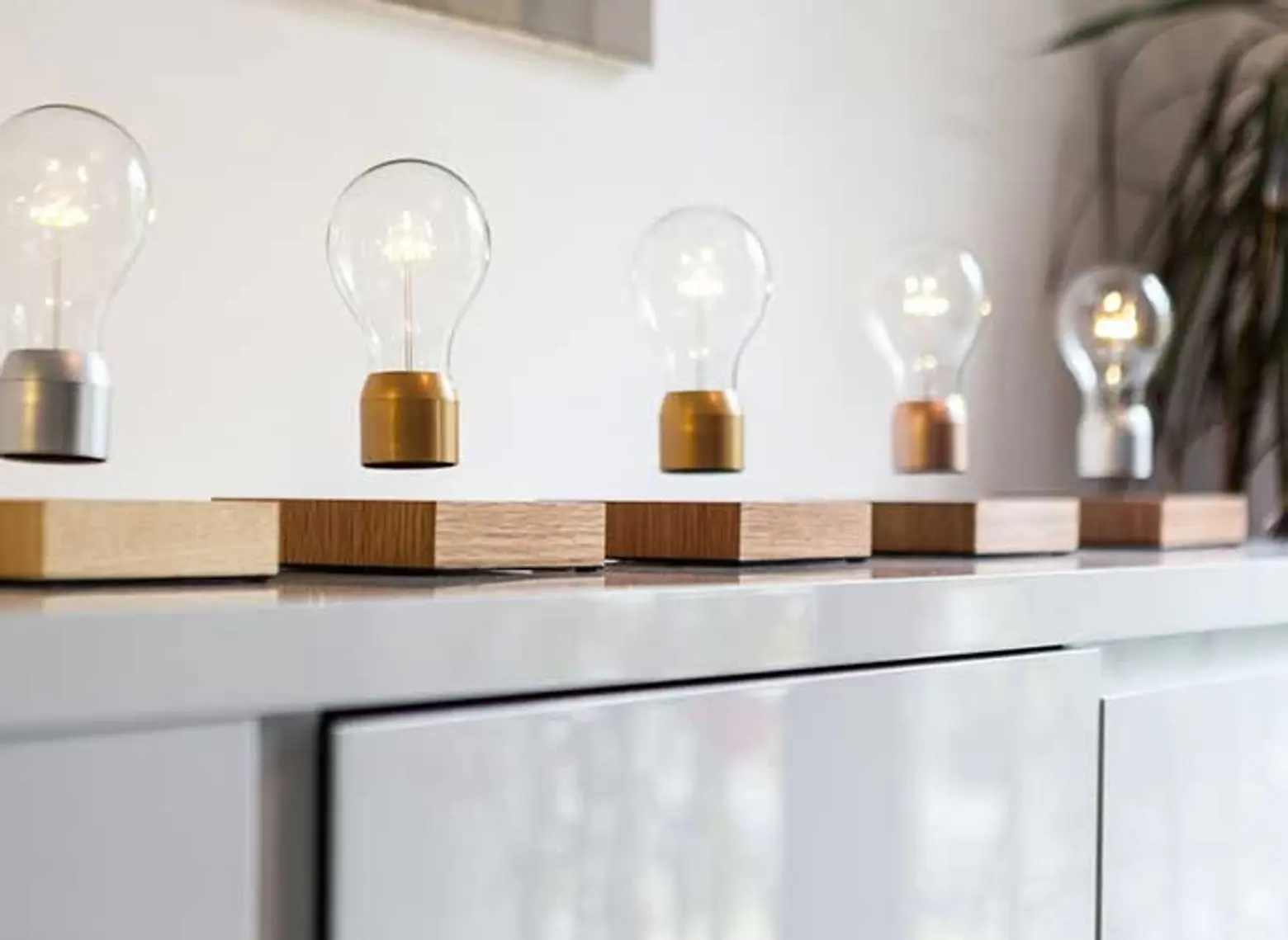 Flyte is resulted from Morris' years of research on magnetic levitation techniques and induction technologies. Morris was trained in sciences and art, but is also passionate about energy and its relationship with gravity and matter. He spent years researching magnetic levitation techniques and induction technologies.
Morris explains how Flyte works:
It is a levitating light bulb. It hovers using magnets and draws power wirelessly from the charger block it hovers above. Flyte levitates using magnetic levitation. A magnet is embedded in the bottom cap of the bulb and suspends in the air through its opposing force from the wooden base.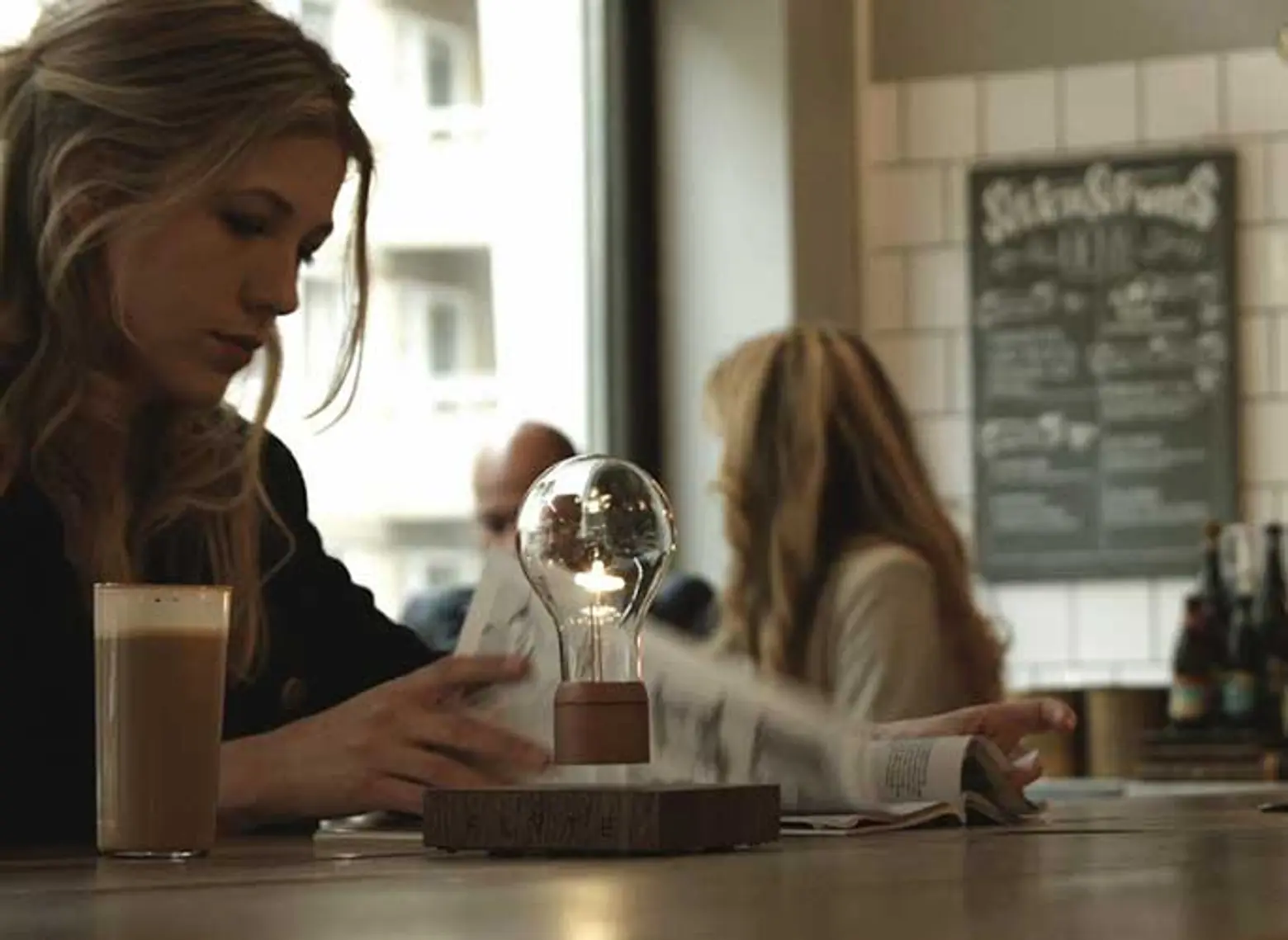 Levitation is achieved when the bulb is placed at the center point of the base and power is transferred wirelessly from the base to the bulb through induction. The block of wood, which comes in oak, ash or walnut, needs to be plugged into a wall first for it to work.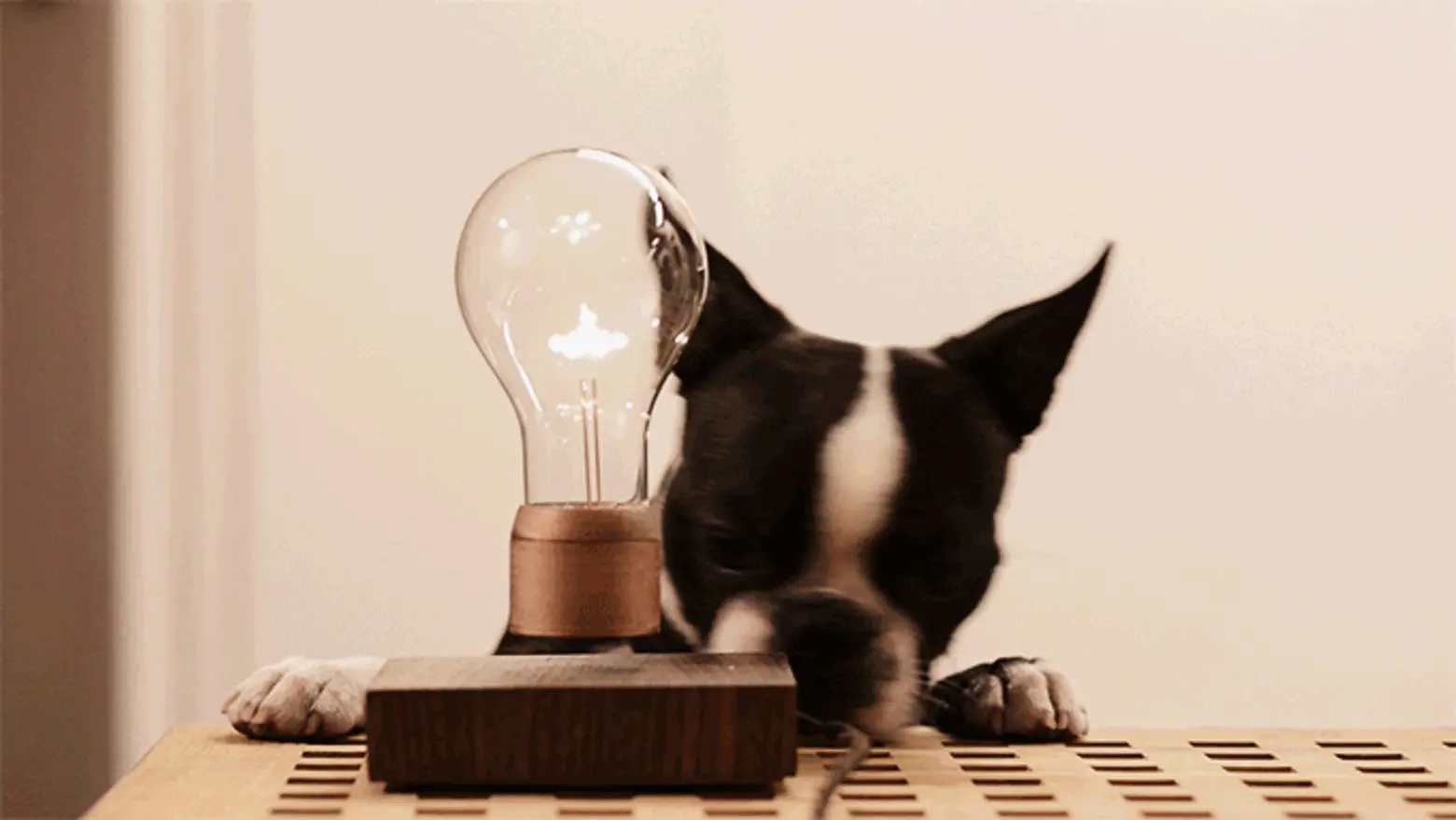 Find out more about Flyte here.
[Via Experimenta]
RELATED: