First look at REX's pleated-glass transformation of Brutalist 5 Manhattan West office tower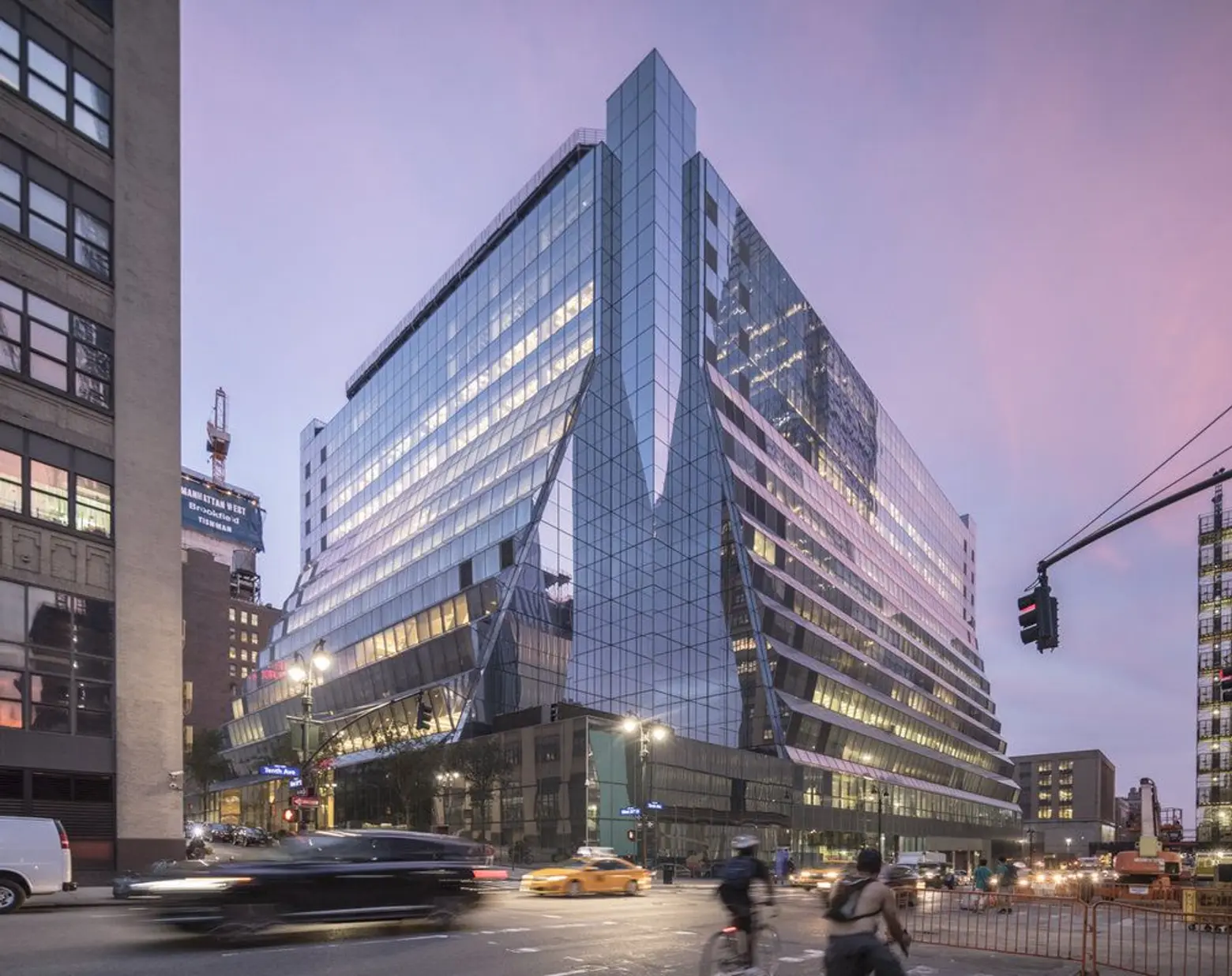 Brookfield Office Properties offered a look at the second building in the nearly-six-million-square-foot, six-building Manhattan West project to be completed. The 16-story office building known as 5 Manhattan West, where Amazon signed a lease for a 360,000-square-foot space, is approaching completion on Tenth Avenue between West 31st and 33rd Streets across from Hudson Yards. Archpaper shares images of the building's sparkling new look and interiors, the result of some fancy architectural footwork by REX. The 1969 Brutalist office building was nearly everyone's example of ugly since a 1980s renovation left it clad in brown metal and beige paint. The rechristened building's new facade wraps it in sleek, form-fitting pleated glass that does more than just look pretty.

Photo: Laurian Ghinitoiu via REX Architecture
The Brooklyn-based firm created a pleated glass facade that both wraps the building and infuses its large open interior spaces with light. Joshua Prince-Ramus, REX's founding principal, said of the building's pleated form, "What's interesting about the geometry is that the sun doesn't hit the lower piece of glass, so we can have a building that is transparent and simultaneously energy efficient." Prince-Ramus lauded the developer's sustainable approach to the project that goes beyond LEED-level standards. "In our lifetimes, adaptive reuse is going to be the stuff from which we make 'capital A Architecture.'"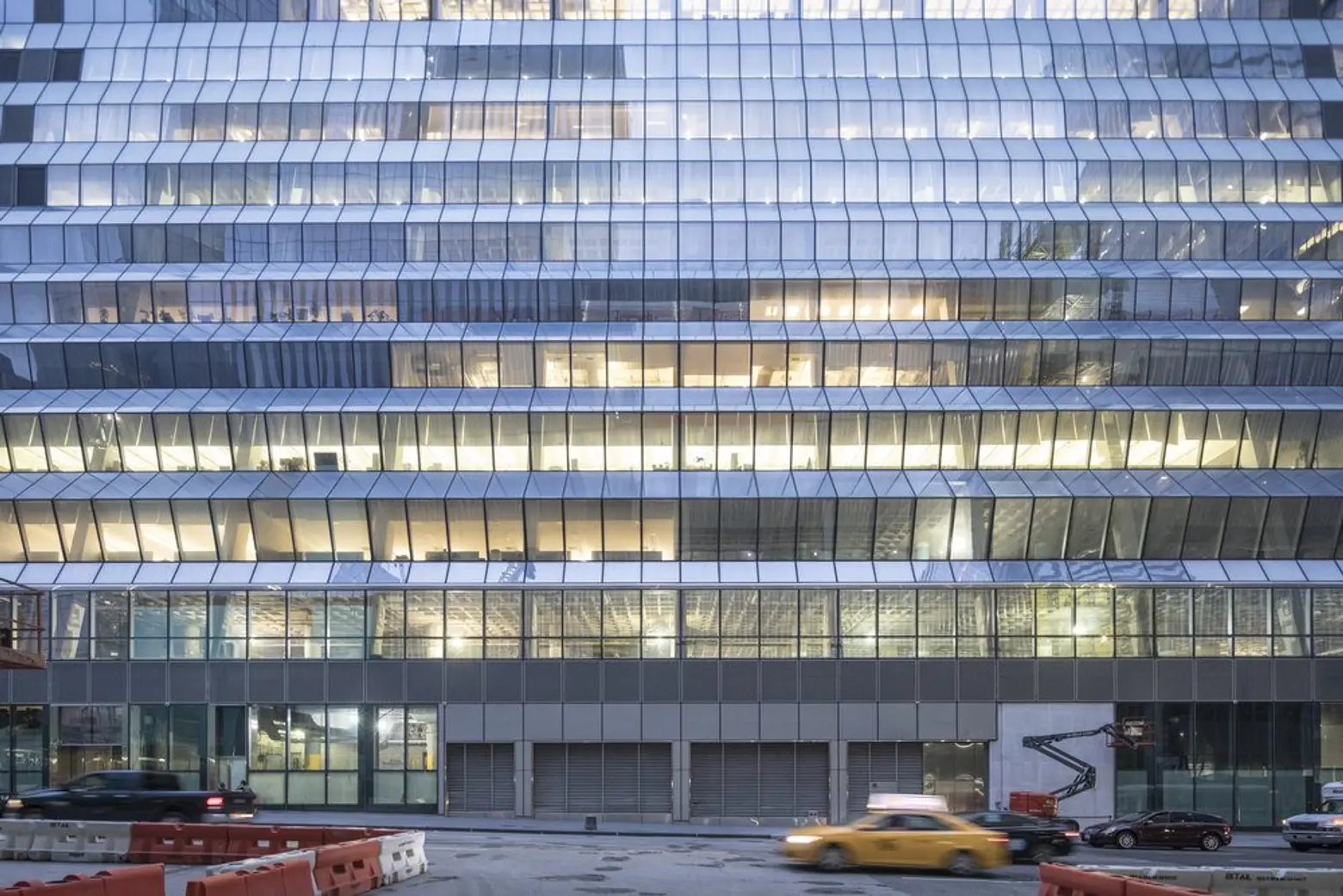 Photo: Laurian Ghinitoiu via REX Architecture
One challenge in the re-cladding: The original building's exterior walls were sloped to 20 degrees, which was addressed by making the over-slung panes of the pleated glass facade partially opaque to lower solar heat gain and allow lower panes to be shaded by the upper ones.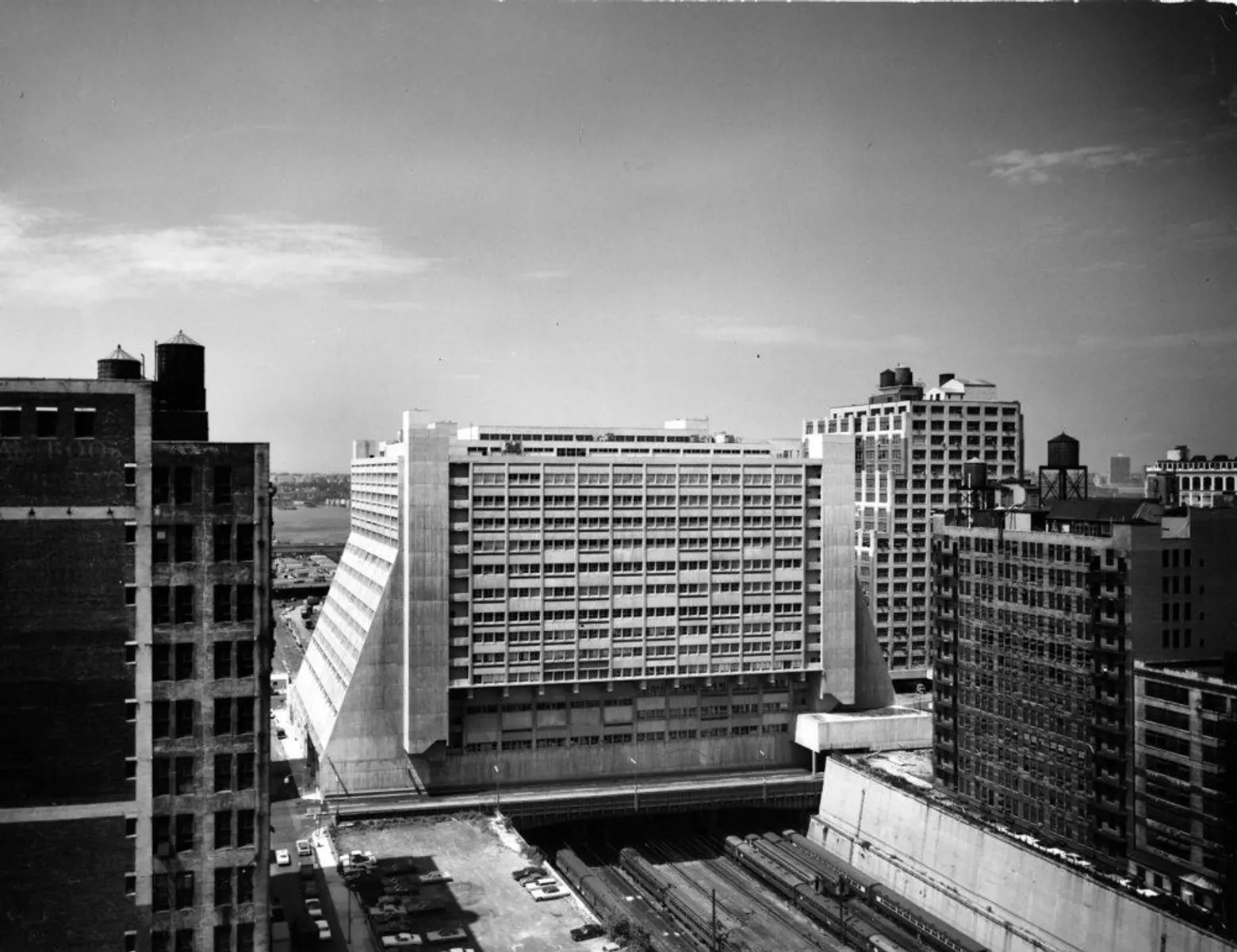 Original 1969 design. Photo courtesy of Davis Brody Bond via REX Architecture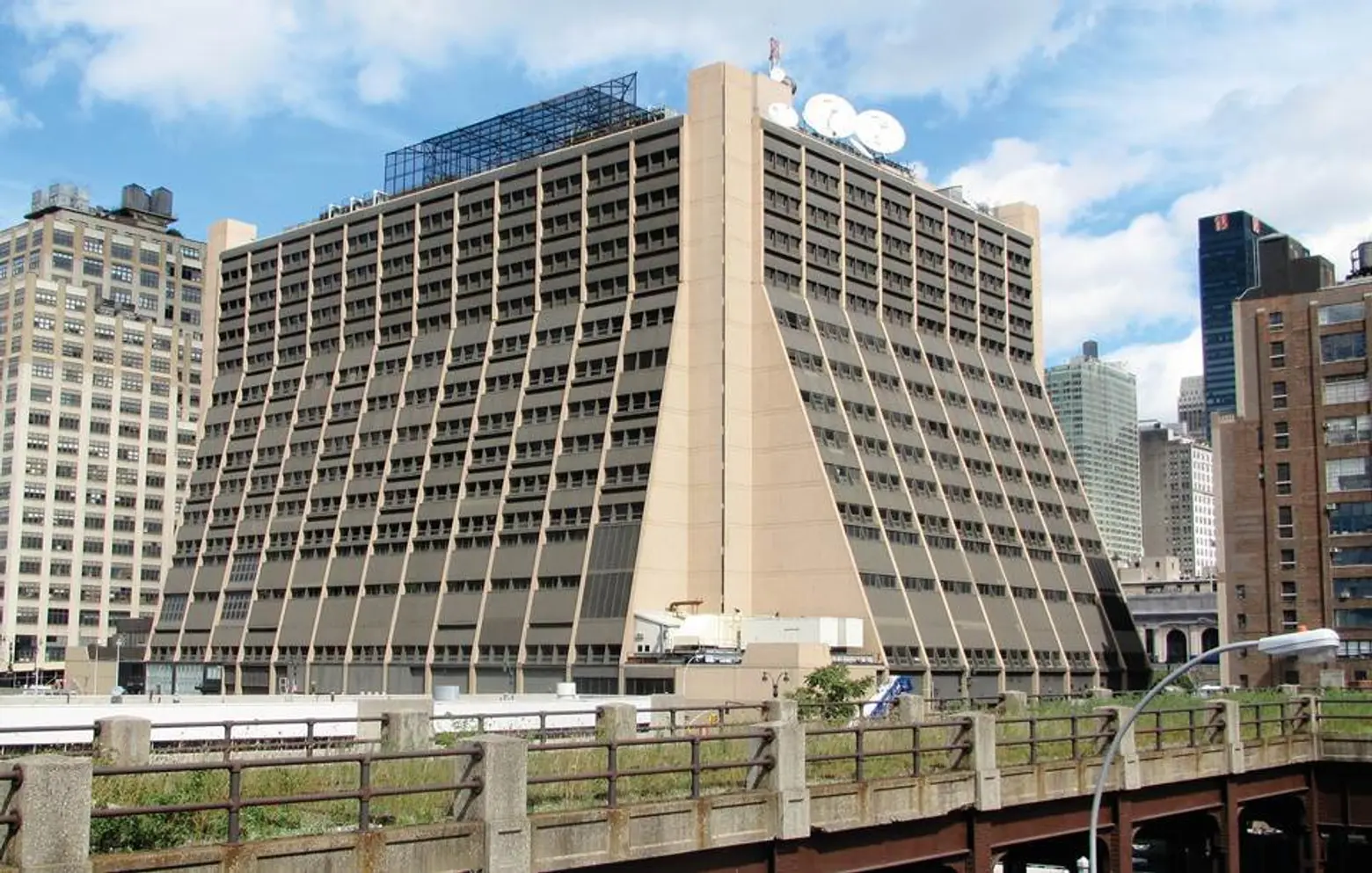 The 1980s renovation. Photo via REX Architecture
More adaptive reuse: Concrete from Davis Brody's original design (top photo), completed in 1969, was exposed as part of the renovation.

Photo: Matthew Usselman via REX Architecture
Common spaces and outdoor areas were the work of James Corner Field Operations, and are mostly complete. In that ultimate renovation challenge, this upgrade was done with tenants in place, made possible by squeezing work into a nights-and-weekends schedule.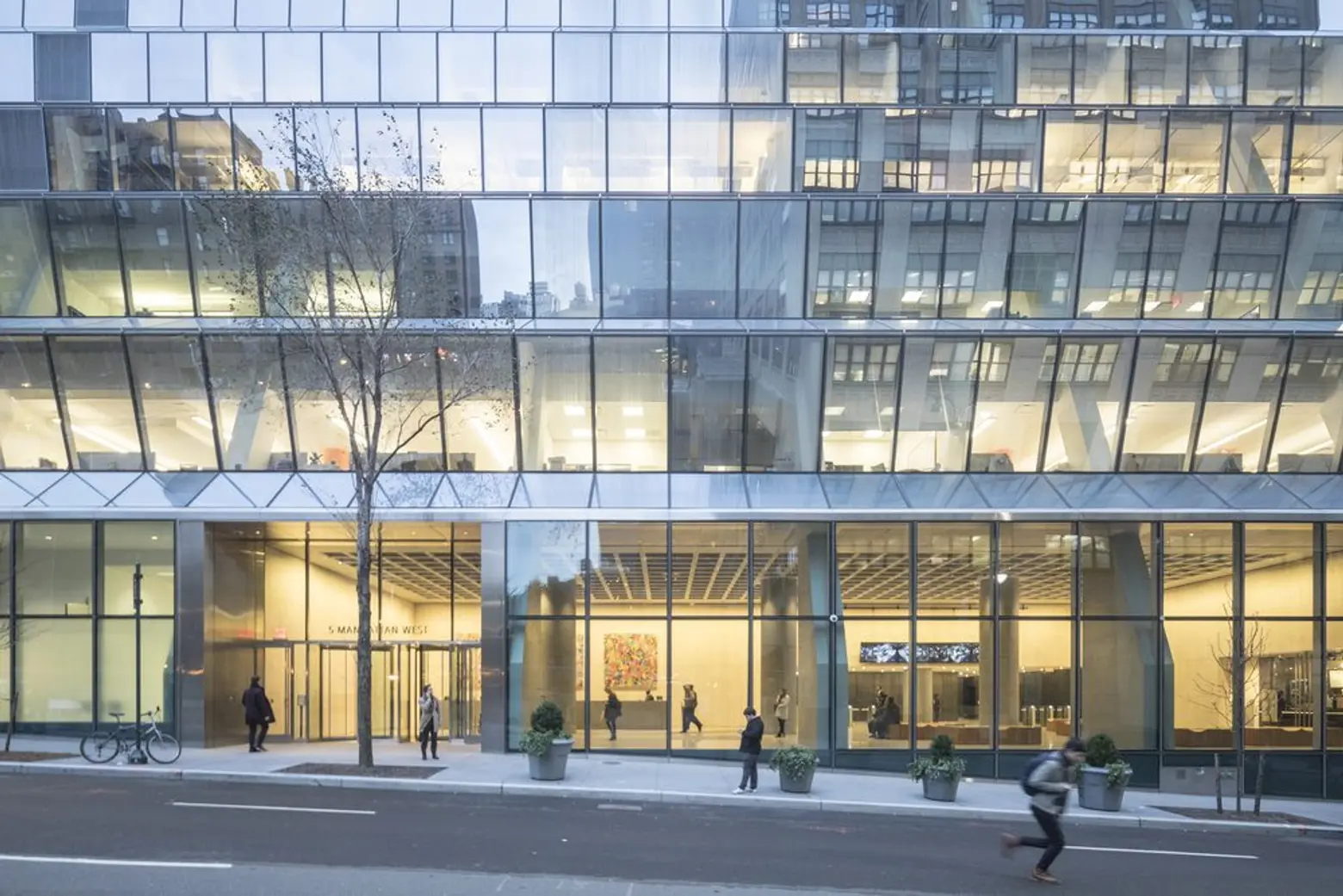 Photo: Laurian Ghinitoiu via REX Architecture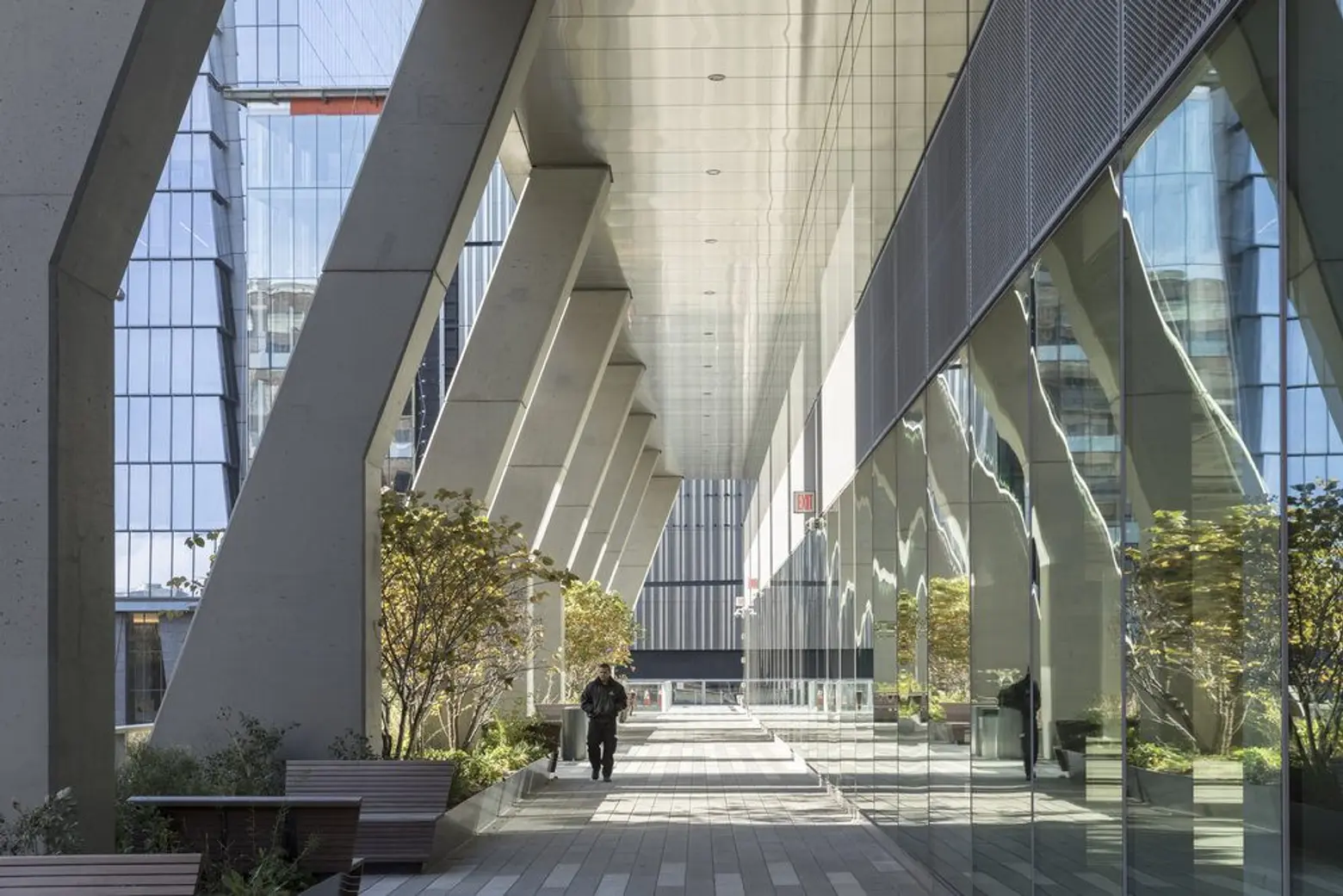 Photo: Laurian Ghinitoiu via REX Architecture
The 1.7-million-square-foot structure–currently 99 percent leased–will offer ground-floor retail and a two-story elevated breezeway and will receive a full interior renovation that results in sprawling open floor plates sized from 86,000 to 124,000 square feet and ceiling heights from 15 to 17.5 feet (similar to nearby Hudson Yards' large, column-free interiors).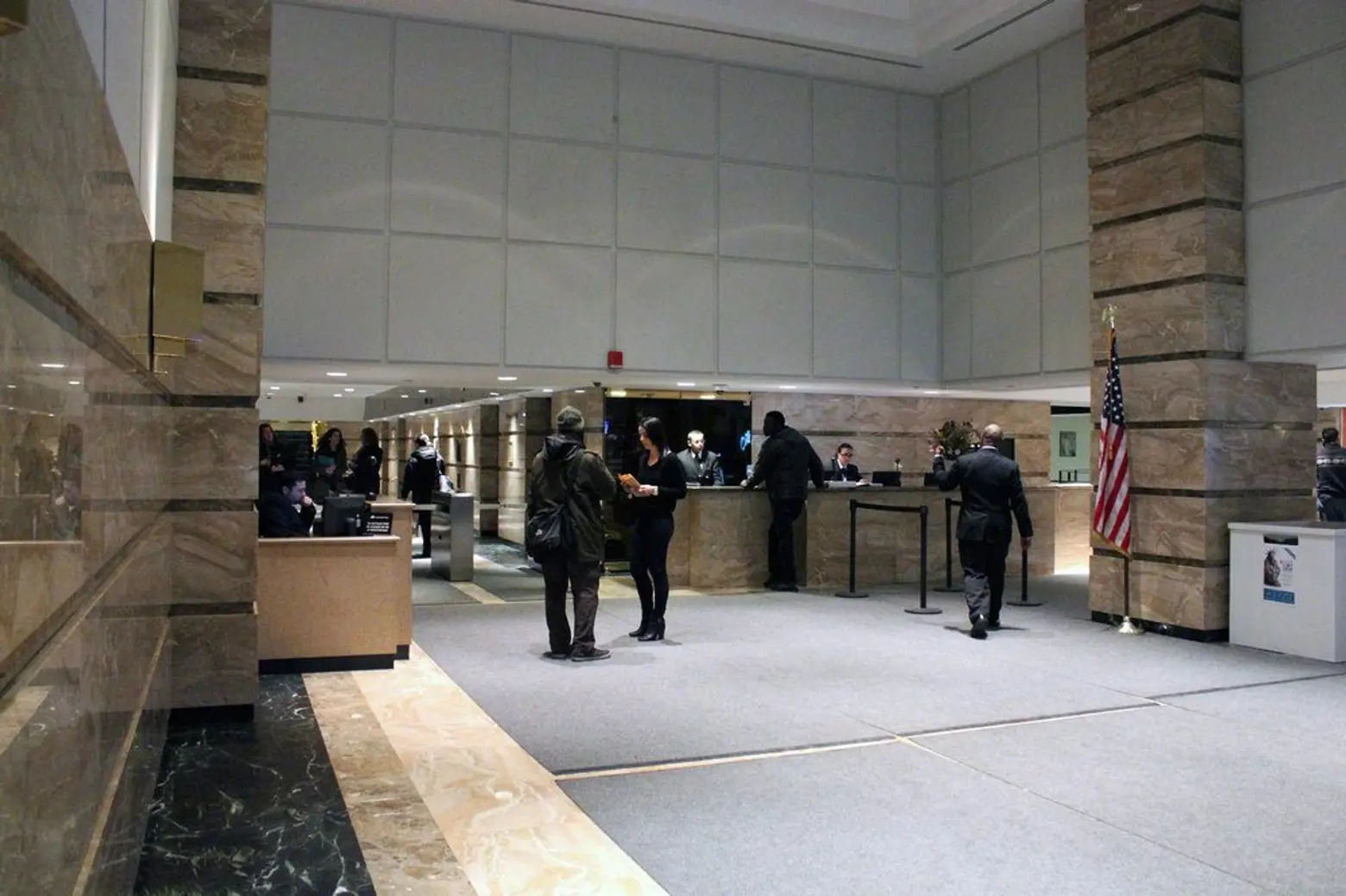 The old, dark, boring lobby. Photo courtesy of  REX Architecture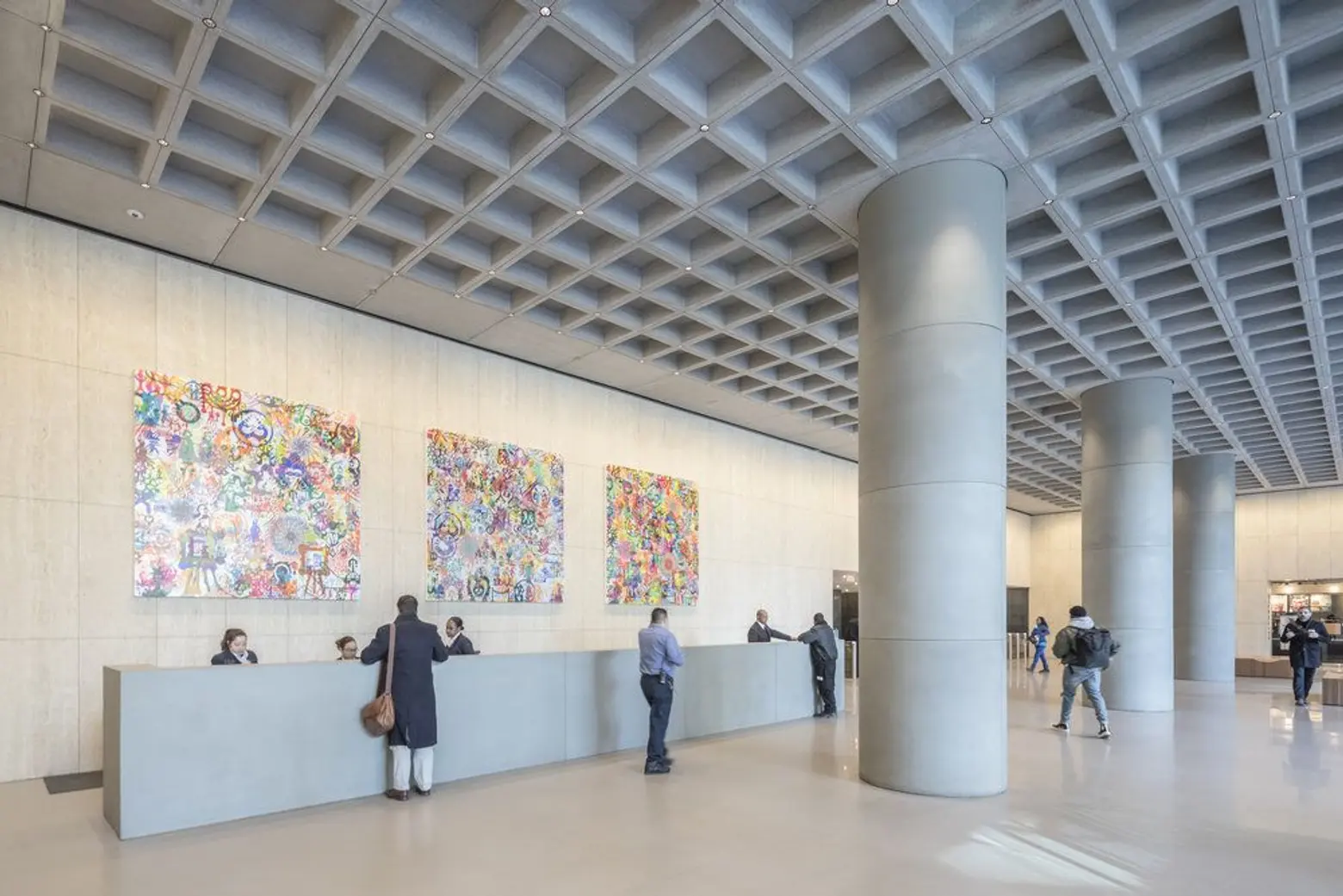 The new lobby, with travertine walls, artwork, and black walnut benches. Photo: Laurian Ghinitoiu via REX Architecture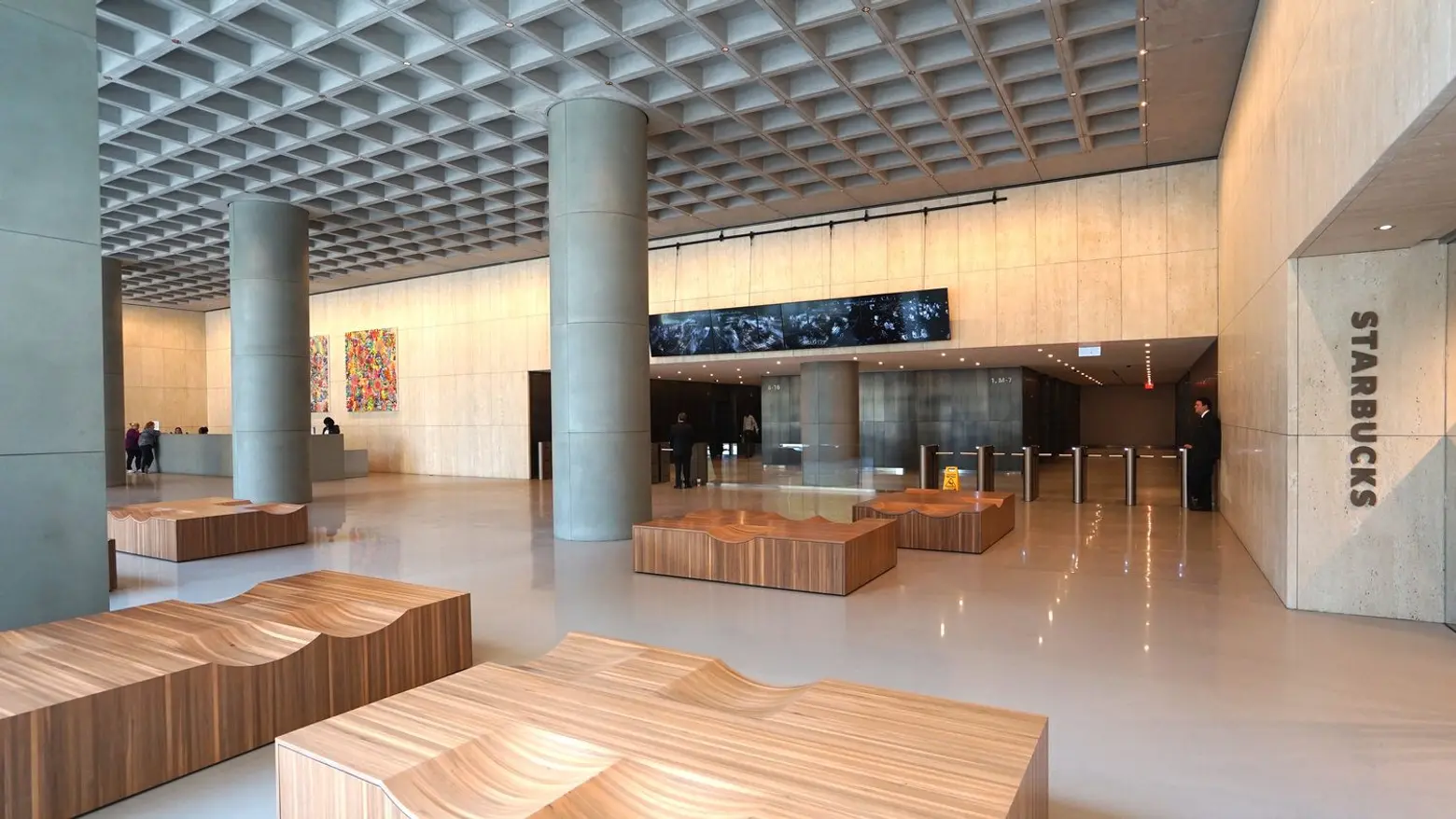 Photo: Laurian Ghinitoiu via REX Architecture
In addition to Amazon, new tenants will include J.P. Morgan Chase, Whole Foods, and advertising firm R/GA Media. Adamson was the executive architect of record on the $350 million project.
[Via Archpaper]
RELATED: