Explore historic LGBT sites in NYC with this interactive map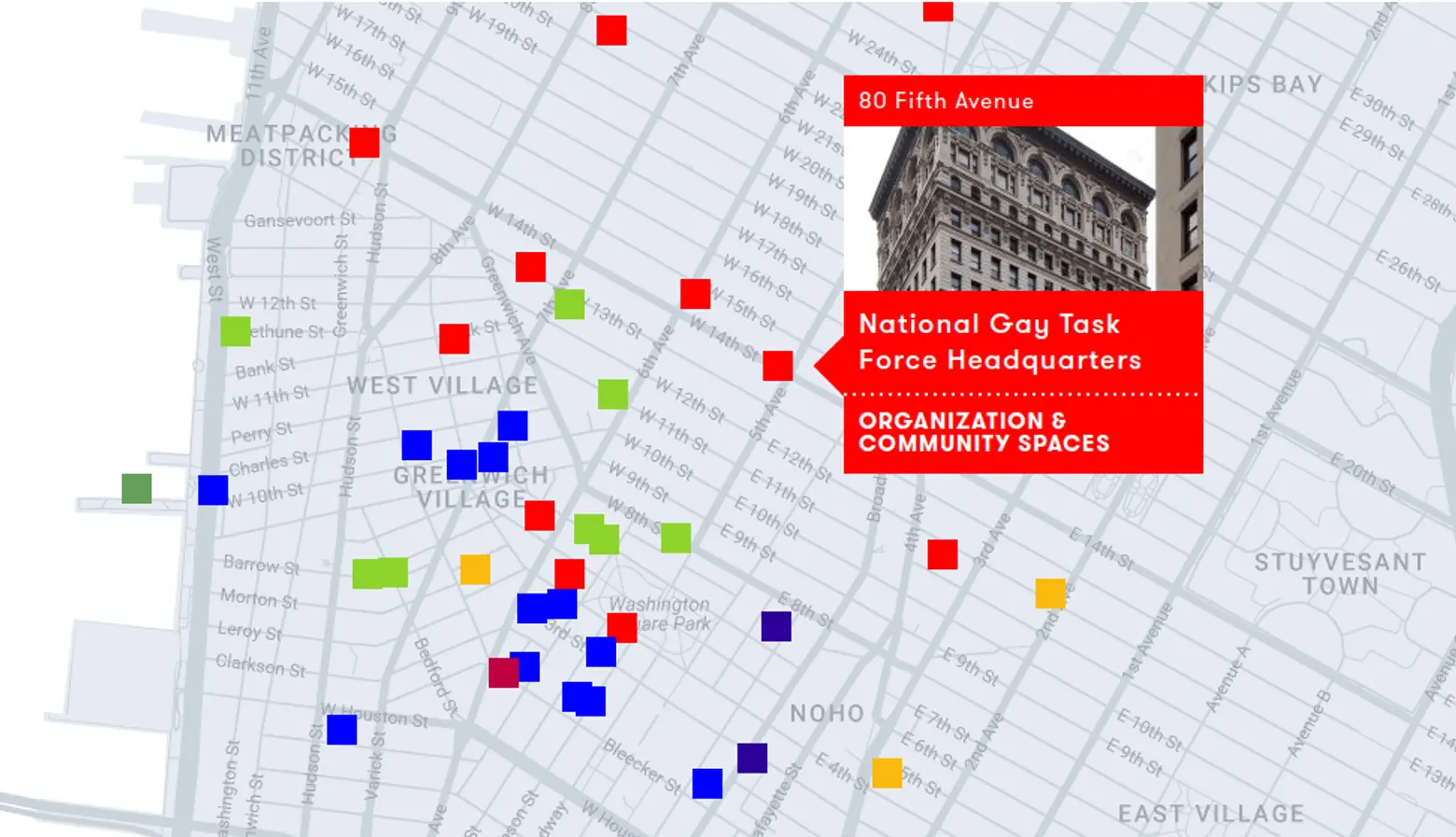 To broaden people's knowledge of the lesbian, gay, bisexual and transgender community's history in New York City, the NYC LGBT Historic Sites Project created a map-based online archive to document significant sites throughout the five boroughs. Although earlier maps highlighting LGBT history have been created, they focused solely on the history of Greenwich Village, the hub of gay activism. But the new interactive map, based on 25 years of research and advocacy, hopes to make "invisible history visible" by exploring sites across the city related to everything from theater and architecture to social activism and health.
According to a press release from the Project:
Separate from the interactive map, we are working with the New York State Historic Preservation Office to survey sites for potential listing on the National Register of Historic Places and develop a historic context statement that documents the city's LGBT history. Of the over 92,000 sites on the National Register, only 11 are listed for their LGBT significance.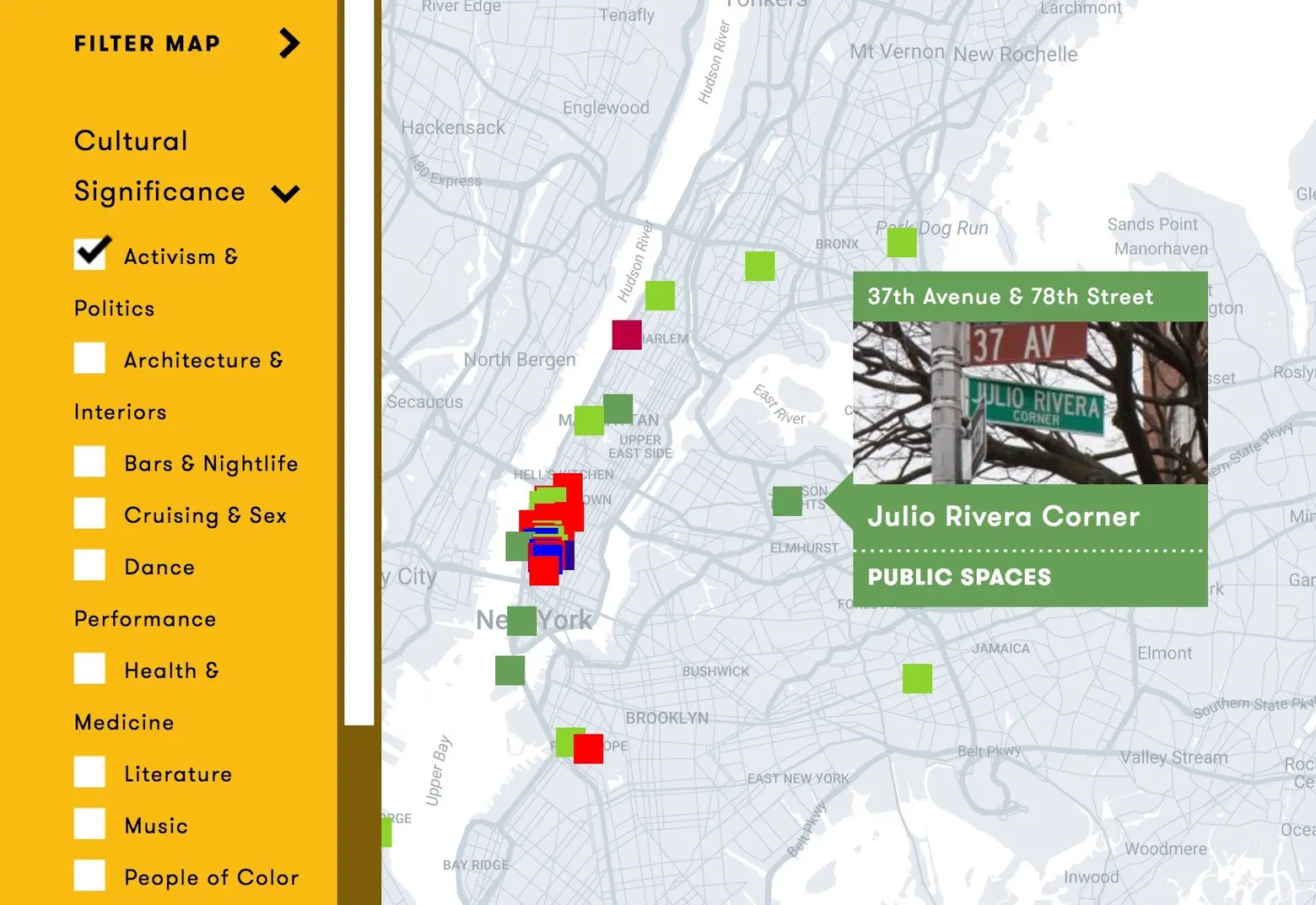 The map lets you explore historic LGBT sites dating back to the city's founding in the 17th century, to the year 2000, and highlights different sites by type of place such as clubs, restaurants, medical facilities, residences and more. You can also filter your search based on neighborhood, era or specific identity. Highlights include the Walt Whitman Residence at Ryerson Street, the Apollo Theater on West 125th Street and Audre Lorde's home at 207 St. Paul's Avenue.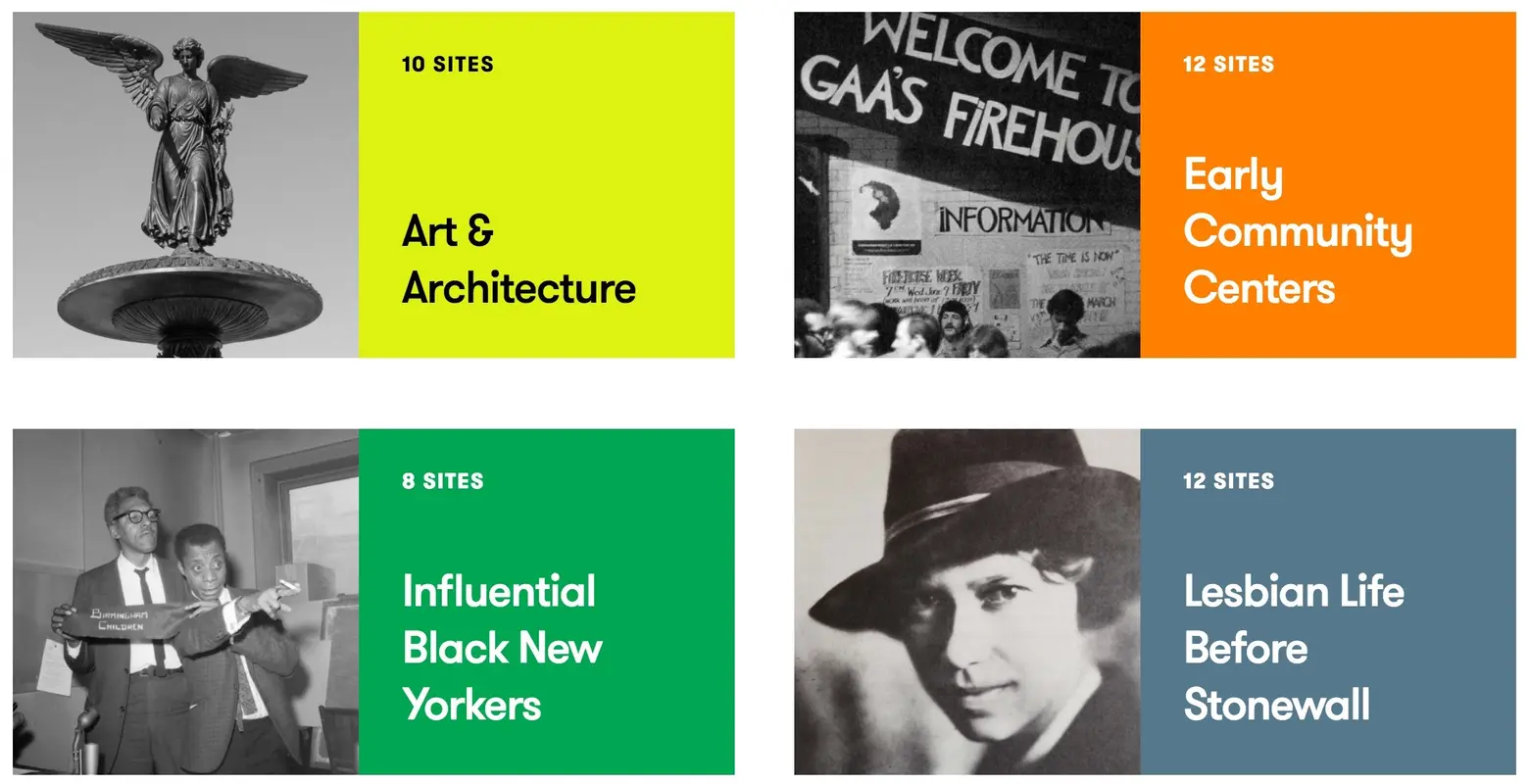 Plus, the organization has created curated themes and tours that will rotate throughout the year.
The map is the first initiative of its kind to document history associated with the LGBT community's influence in all of the city's boroughs and the rest of the country. It will continuously be updated to add any sites that reflect the ethnic and geographic diversity of the community. Find the full list of sites on the map here (pdf) and explore the map here.
RELATED: