Eva Solo's Portable To Go Grill Makes Barbecuing in Small Spaces a Breeze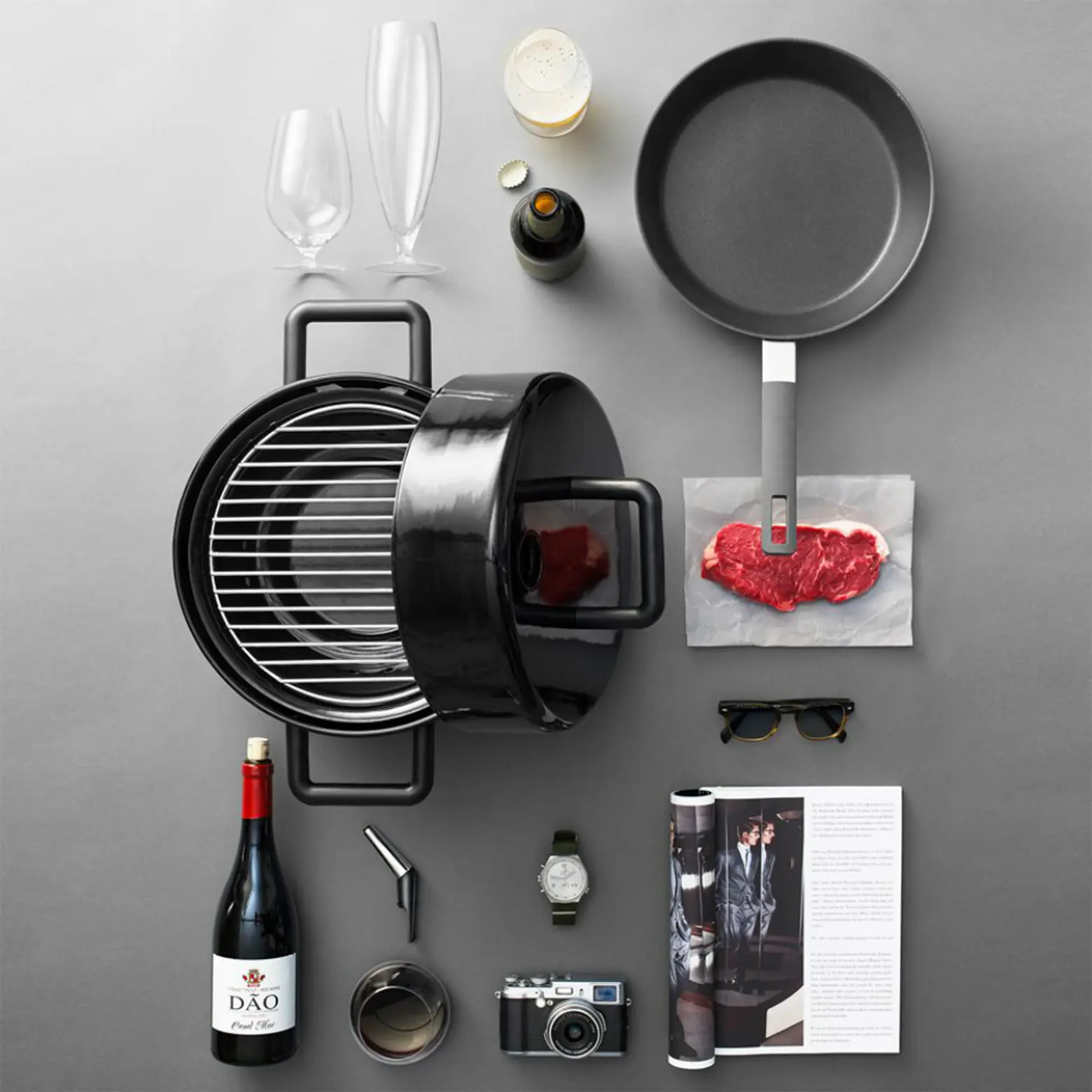 Grilling is one of summer's greatest pleasures, but not all New Yorkers have room for a hulking barbecue behemoth. Eva Solo's compact To Go Grill solves that problem — measuring 15-inches tall by 13-inches wide, it's the perfect size for charcoal cooking in small outdoor spaces and to take on the road.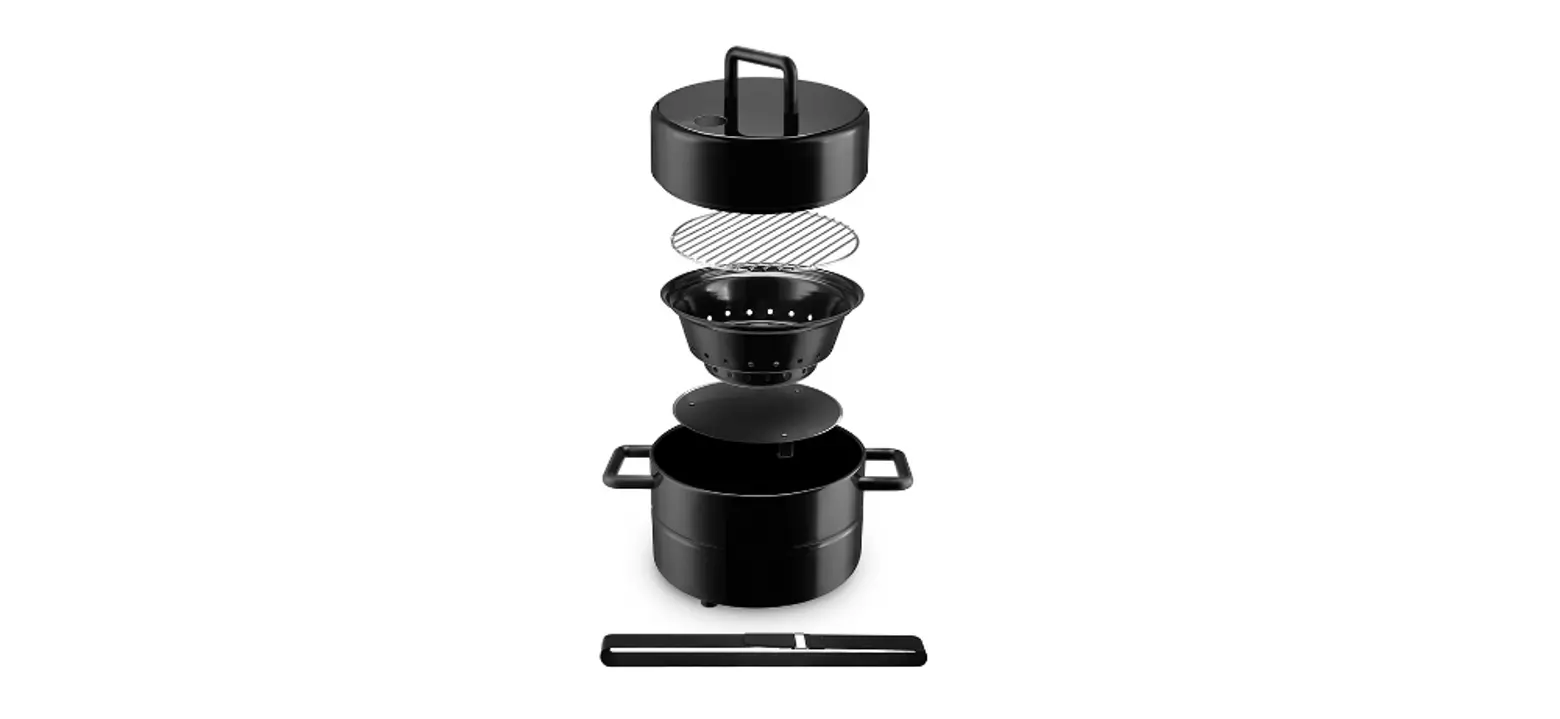 The grill resembles an Indian tiffin, a stackable lunch box with different compartments for rice, veggies and meat. The To Go Grill is similarly layered, with a black enameled steel pot holding components like a coal bucket and grill grid made from chromium-plated steel. Silicone handles stay cool even as you're cooking and a handy nylon strap keeps the parts together as you tote it around from parks to beaches.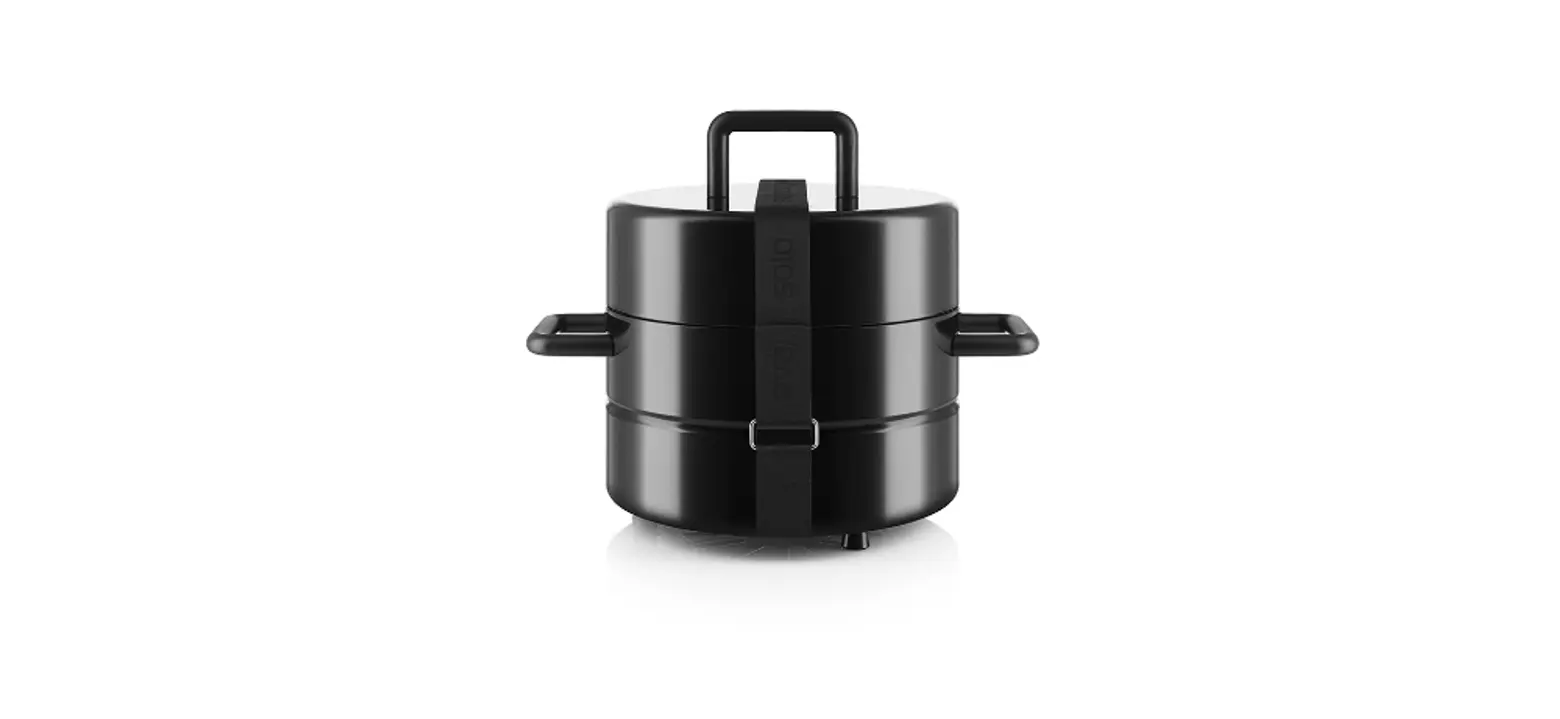 Eva Solo's other grills are just as well-designed and city-friendly. The larger Charcoal Grill opens on the side to store barbecue tools when they're not in use and the Table Grill has a practical handle for carrying around.
We bet dad would love any of them for Father's Day.
Check out more sleek kitchen tools at Eva Solo.
Images courtesy of Eva Solo.
https://www.youtube.com/watch?v=jtrkAUIzQDk