Elizabeth Roberts Combines Styles for a Traditional Yet Hip Park Slope Brownstone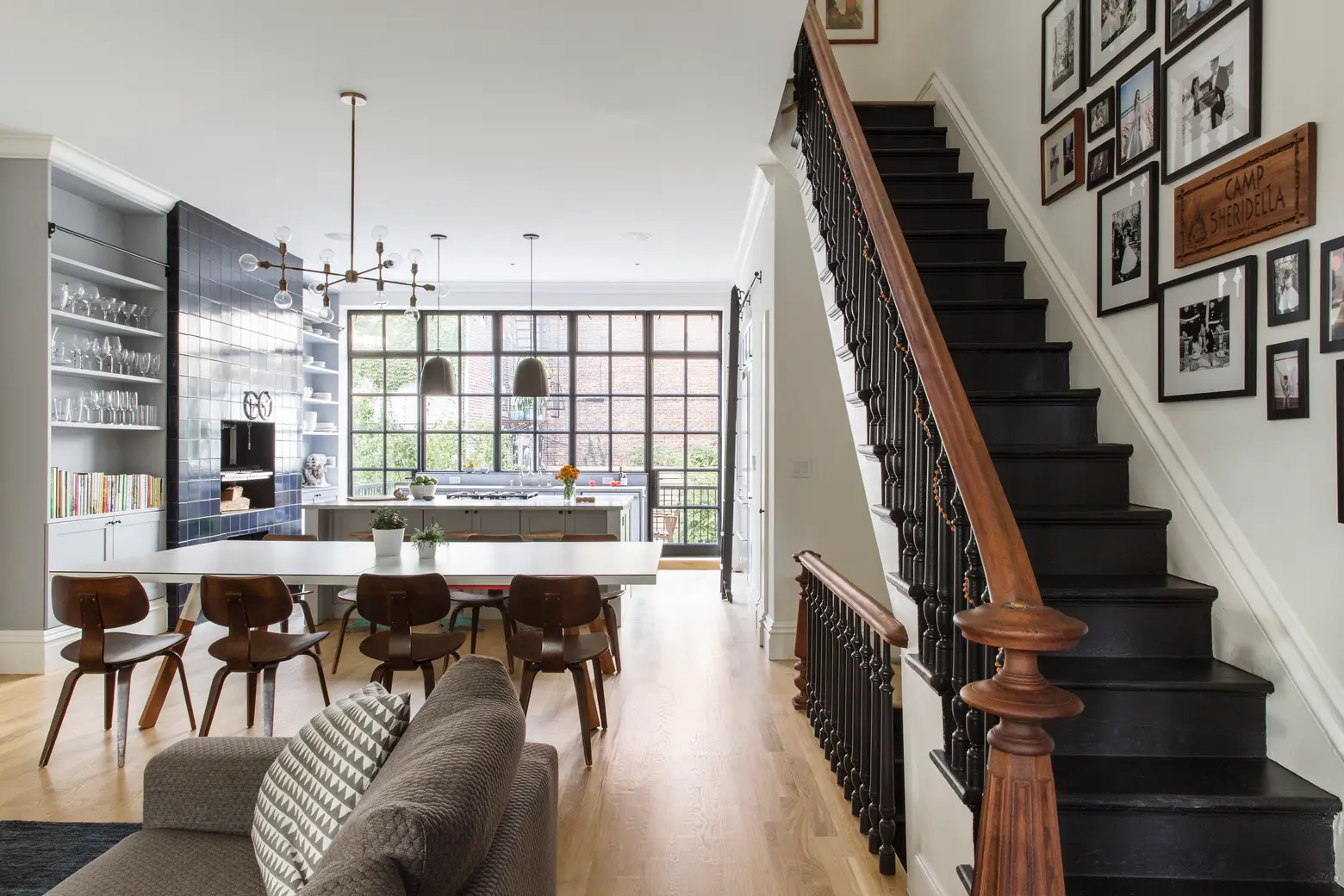 One of the best things about design and architecture in New York City is the constant flow of culture and influence, and the combination of styles and custom architectural detailing found inside this Italianate brownstone reflects this ever-present vibrancy and rhythm. The home is situated on quaint Bergen Street in Park Slope and recently underwent a gut renovation led by the design team at Elizabeth Roberts Design/Ensemble Architecture. The structure that now boasts four bedrooms is perfect for a growing family (plus it has a rental apartment on the garden level), and its interior is decorated with a combination of cool muted tones and dark bold accents.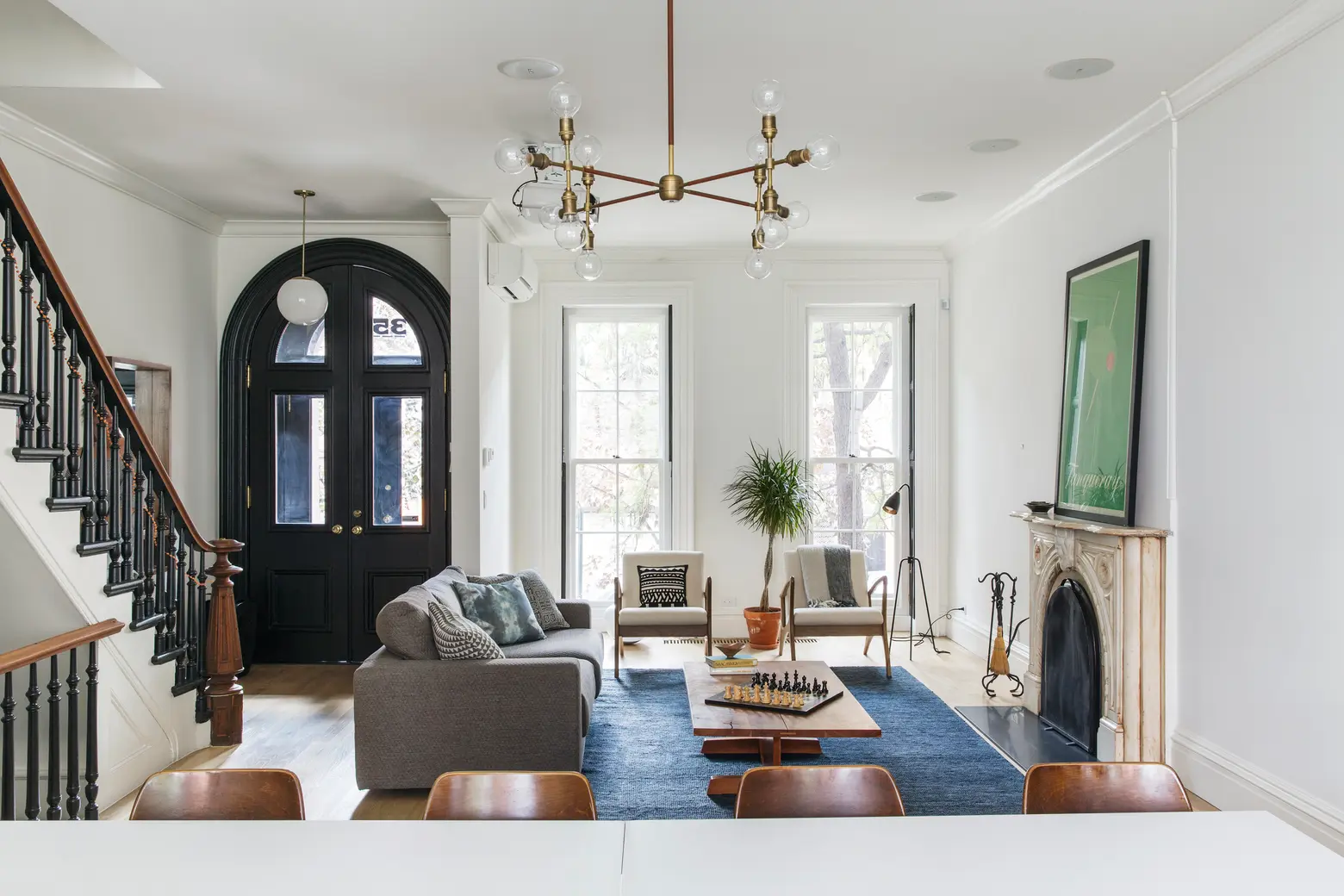 All walls, including structural ones, were removed from the parlor level to create a completely open plan for the kitchen, dining and living rooms. The hardwood chairs that surround the dining room table and the mid-century-modern light fixture above provide a nice contrast to traditional elements like the marble fireplace.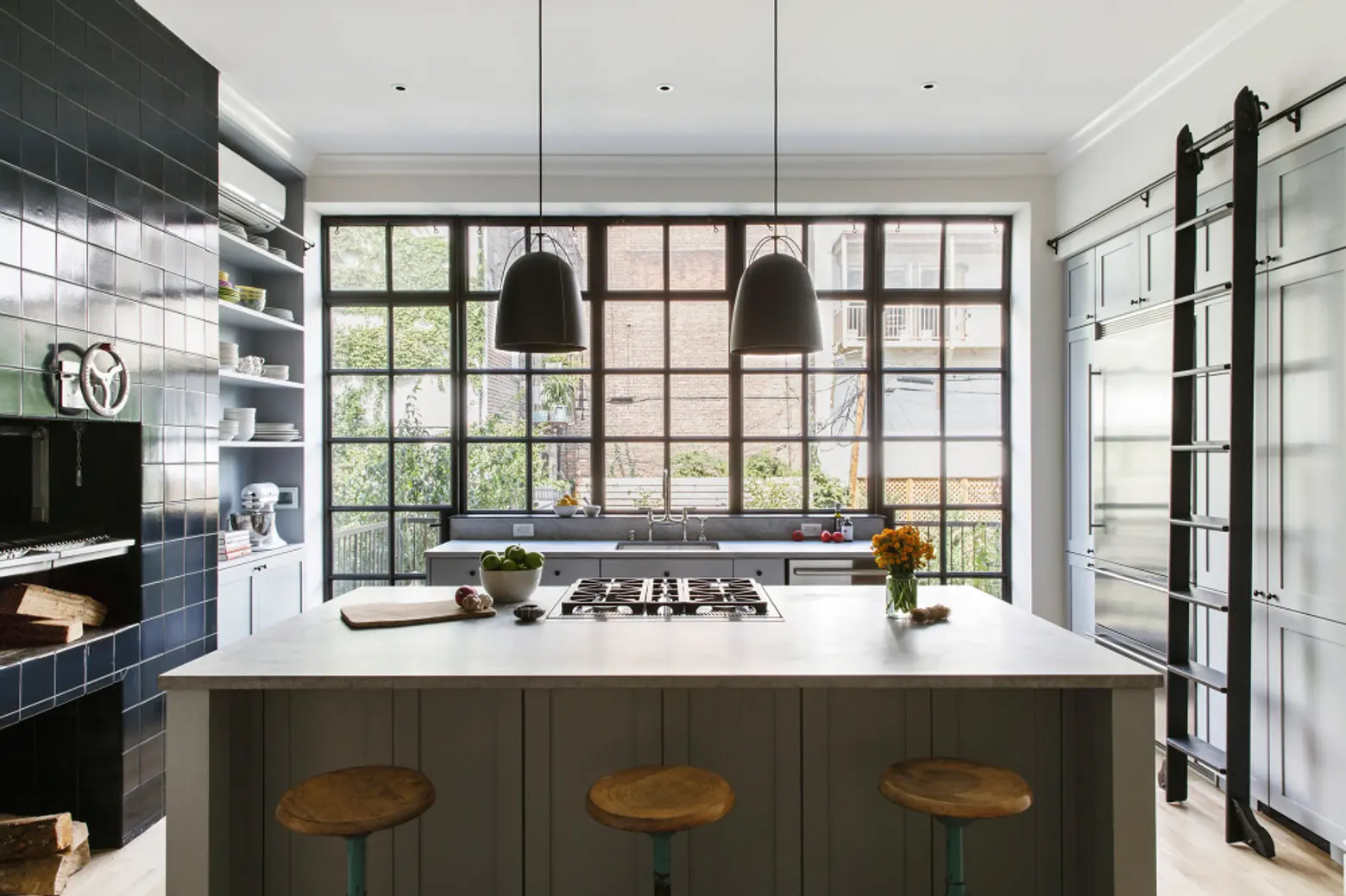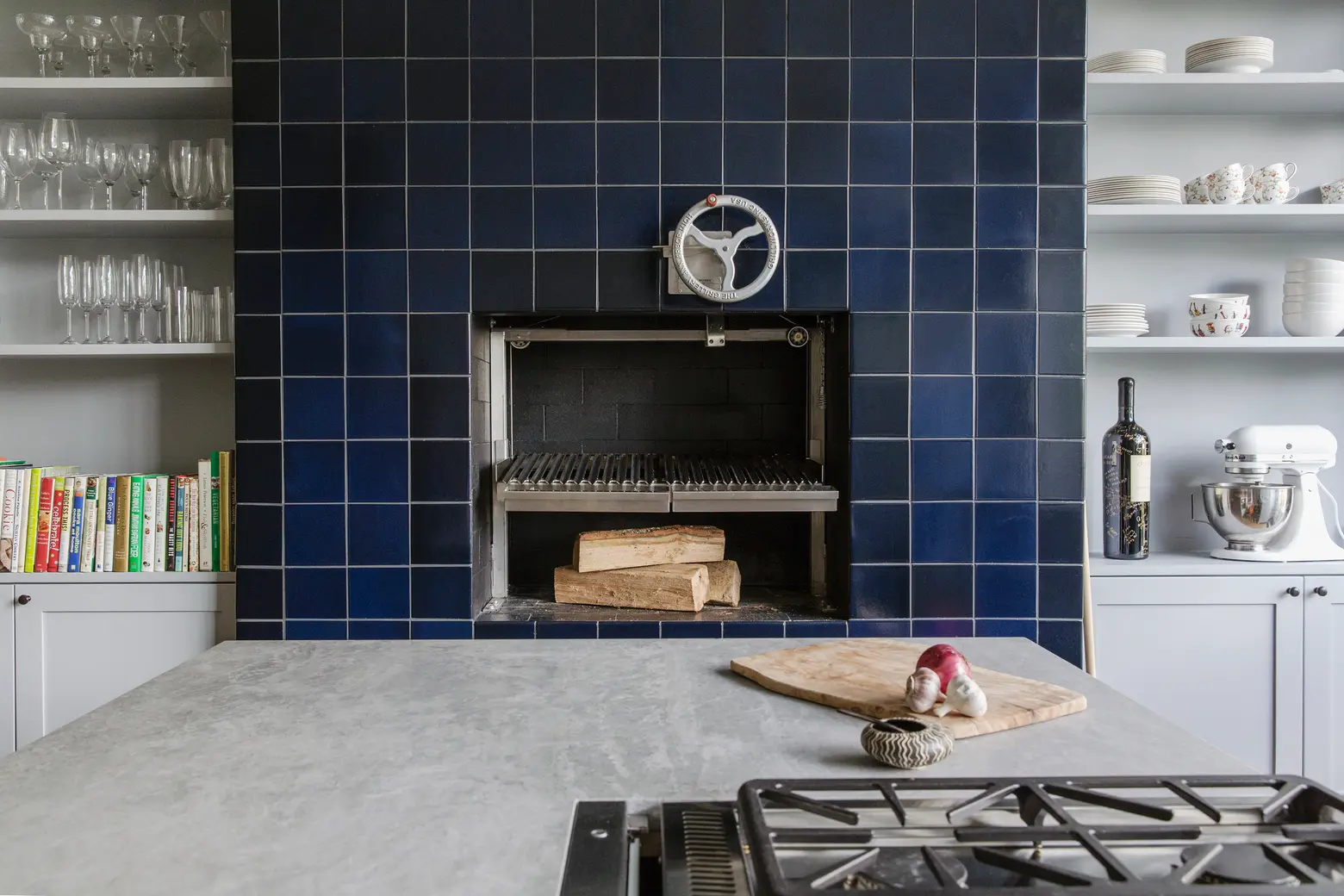 The dark staircase is complemented with a rich blue tiled accent wall in the kitchen. Here, open shelving, stools made from reclaimed materials, and an oversized center island add a mod feel. Warm natural light streams through the full-wall exterior window, enveloping the open floor.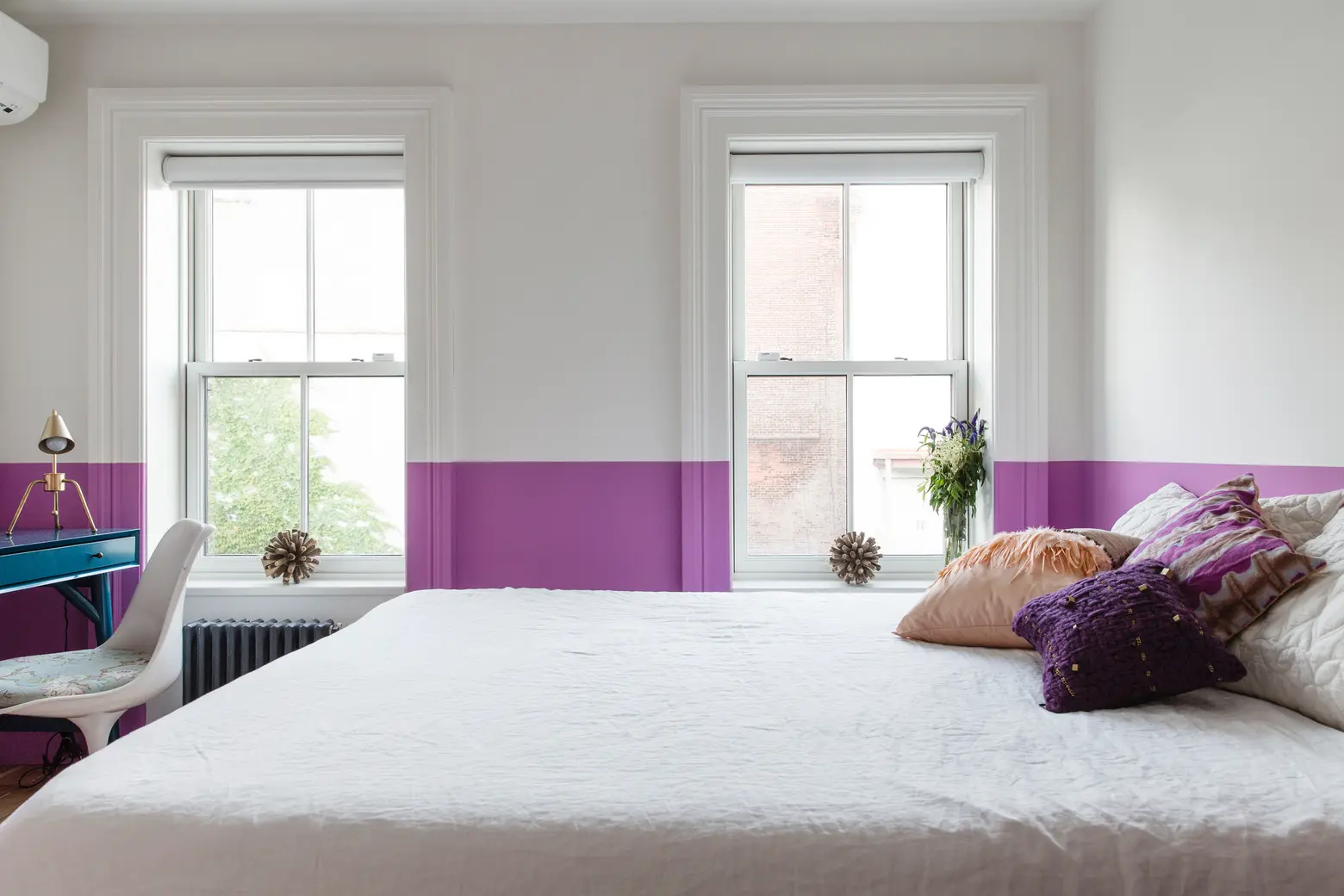 The colors used in the bedrooms are more vibrant and playful than those in the public spaces, but these private rooms still share the same light, modern appeal. The vertical space in each bedroom is made to appear taller with bright accents painted on the lower part of the walls.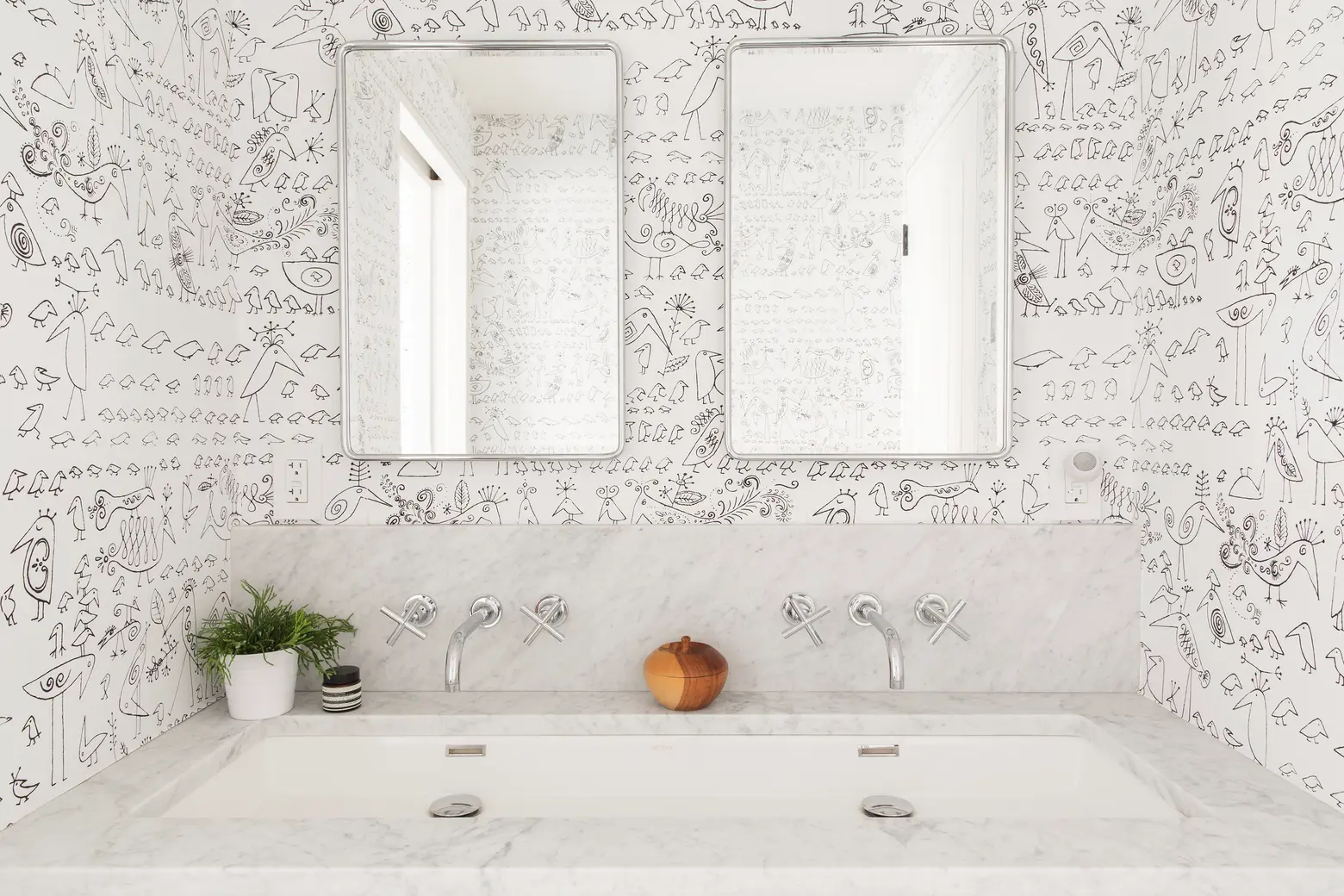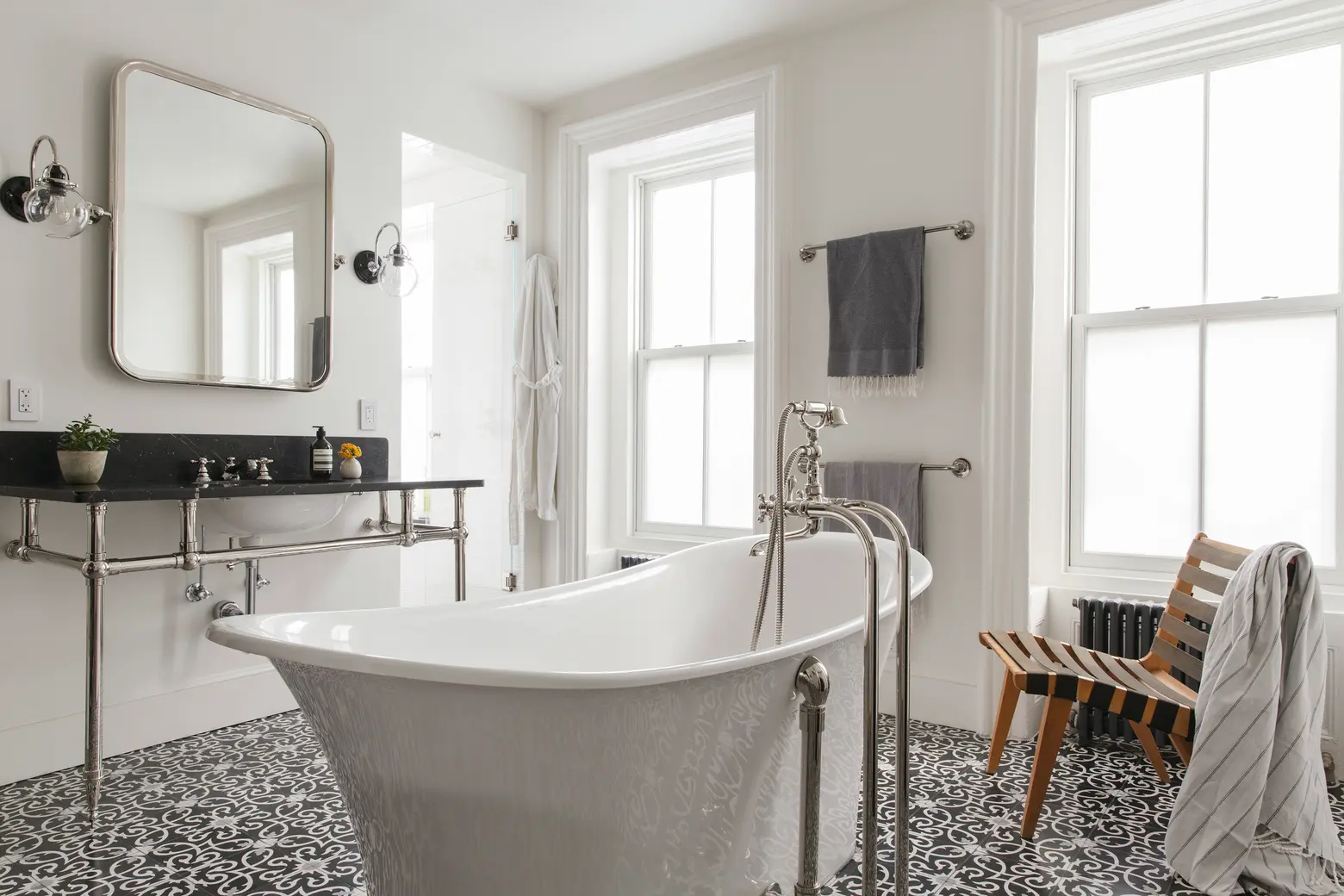 The bathrooms share the same black, white, and gray color palette, but vary in style similar to the public and private spaces. While one bathroom is playfully adorned with a graphic bird wall mural, the other features ornate floor tiling and a regal free-standing tub.
The attention to detail and surprising accents found throughout this home look almost effortless. To see more work from Elizabeth Roberts/Ensemble Architecture visit their website.
RELATED:
Photos via Elizabeth Roberts/Ensemble Architecture