Election Day 2020: Deals and discounts for New York voters and poll workers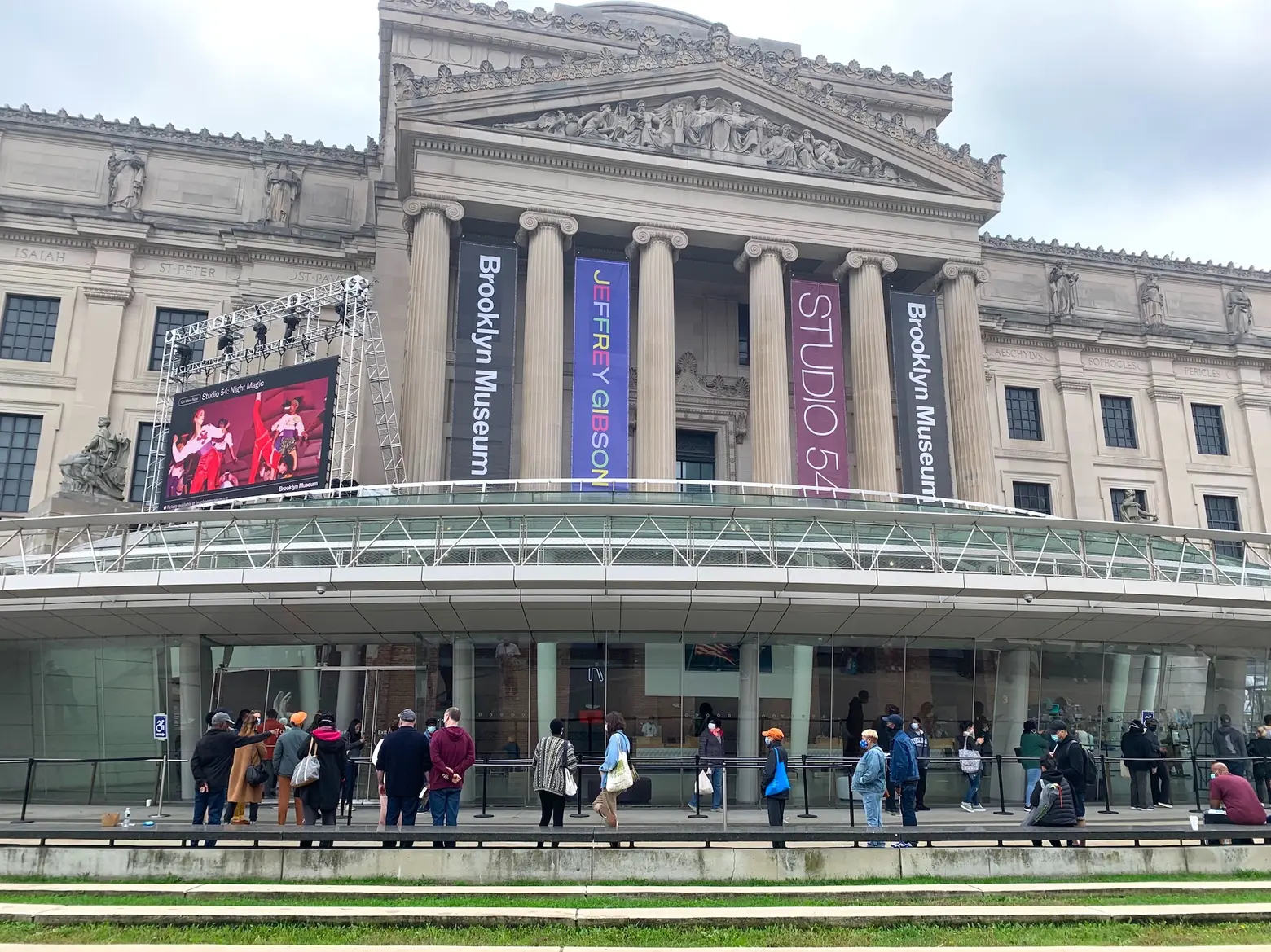 Early voting at the Brooklyn Museum; © 6sqft
While over three million New Yorkers, including over one million residents in New York City, have already cast their ballots during the nine-day early voting period, millions more are expected to show up to vote on Tuesday. To help both voters and poll workers deal with possible long wait times and overall stress this Election Day, a number of companies are offering deals and freebies on November 3, from discounted rides to the polls to free food delivery.
According to a report by Tufts University, nearly six million young people (ages 18-29) were "undermobilized" in the last presidential election, meaning they were registered but did not vote in 2016. One reason behind this is a lack of transportation to a polling place or location of the polling place.
To help more voters get to polling sites, Lyft is offering free and discounted rides to polling locations and ballot drop boxes for riders on November 3. Riders in New York will get 50 percent off one Lyft ride up to $10 with the code 2020VOTE. Citi Bike, operated by Lyft, will offer New Yorkers 50 percent off a single ride on Election Day with the same code from 4 a.m. to 11 p.m.
"This year, we're expanding on our Voting Access commitment and for the first time including our network of bikes and scooters in select cities," Anthony Foxx, Lyft Chief Policy Officer, said in a statement. "Transportation should never be a barrier to getting to the polls, no matter how you choose to cast your ballot on Election Day – especially for those in underserved areas and those who need it most."
Similarly, Uber is offering 50 percent off round-trip rides to and from the polls, up to $7 each trip. The discount is automatically applied when a rider requests a ride by using Uber's polling site finder in the app. The company also partnered with Pizza to the Polls to send out 250 food trucks in 25 cities with free meals for voters and poll workers. Search for your polling place on November 3 here to find if pizza is coming to you on Election Day.
Other perks on Election Day include the following: a free original glazed donut at Krispy Kreme, a free bowl or pita at CAVA for poll workers, a free meal from Chop for poll workers, 10 percent off at any Baked by Melissa location, a free meal at Dos Toros for all poll workers, discounts from GrubHub, free delivery from DoorDash, and $40 off Seamless orders for some NYC poll workers.
For New Yorkers voting in-person on November 3, find your Election Day poll site and sample ballot here.
RELATED: