Dubbed 'the neighborhood's most charming house' by the Brooklyn Eagle, this Victorian asks $1.825M
This freestanding Victorian, built in 1860, was actually dubbed "the neighborhood's most charming house" by the Brooklyn Eagle newspaper. Located at 211 Vanderbilt Street, in Windsor Terrace, it is still clad with cedar clapboard and fronted by a covered porch. The fully detached home is also set back from the street, offering the rare front lawn, plus a side walkway that leads to a truly massive backyard. Although the interior has mostly been upgraded, it still holds a few historic surprises. It is plenty charming, but you'll have to judge for yourself if the home deserves the title of most charming in all of Windsor Terrace.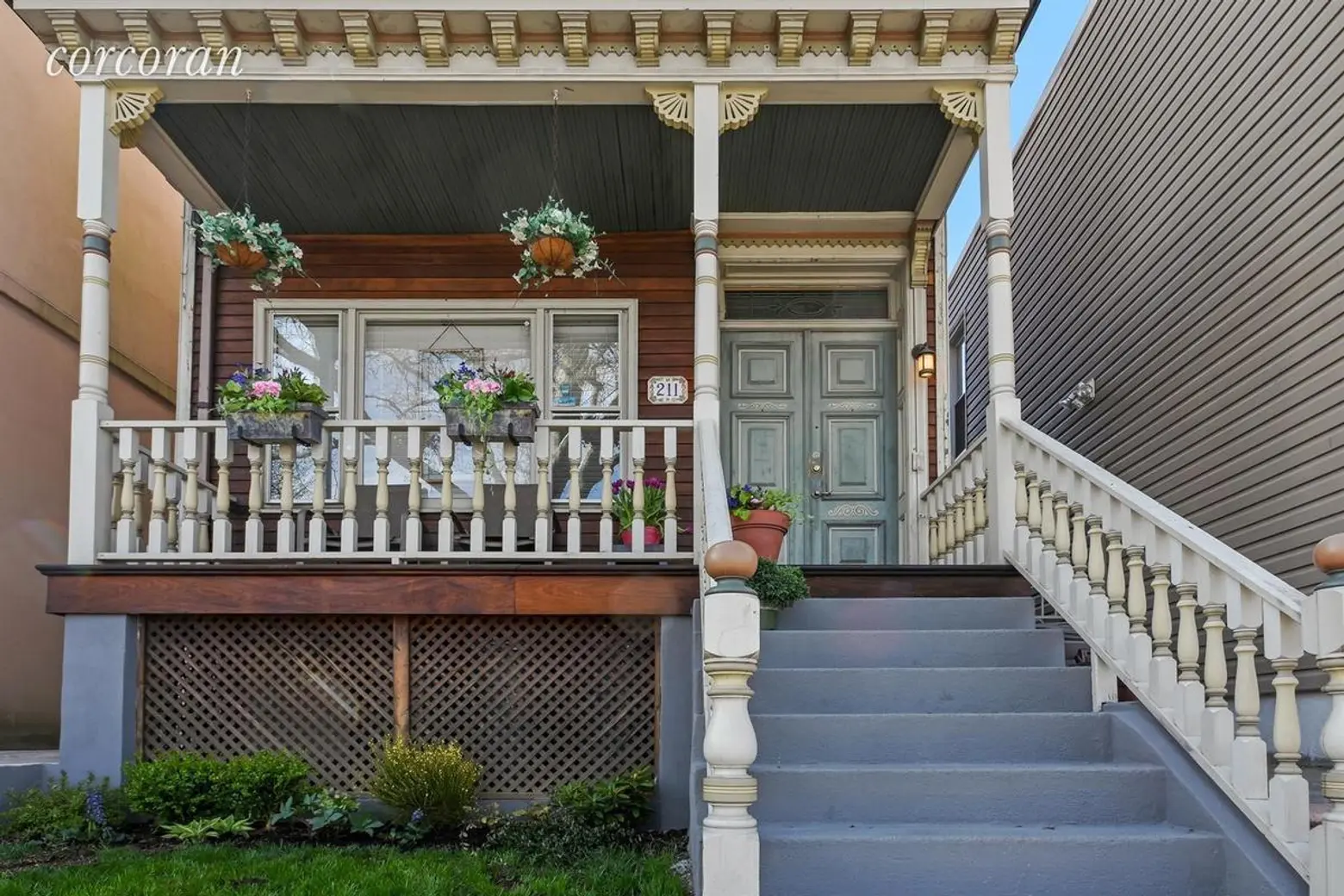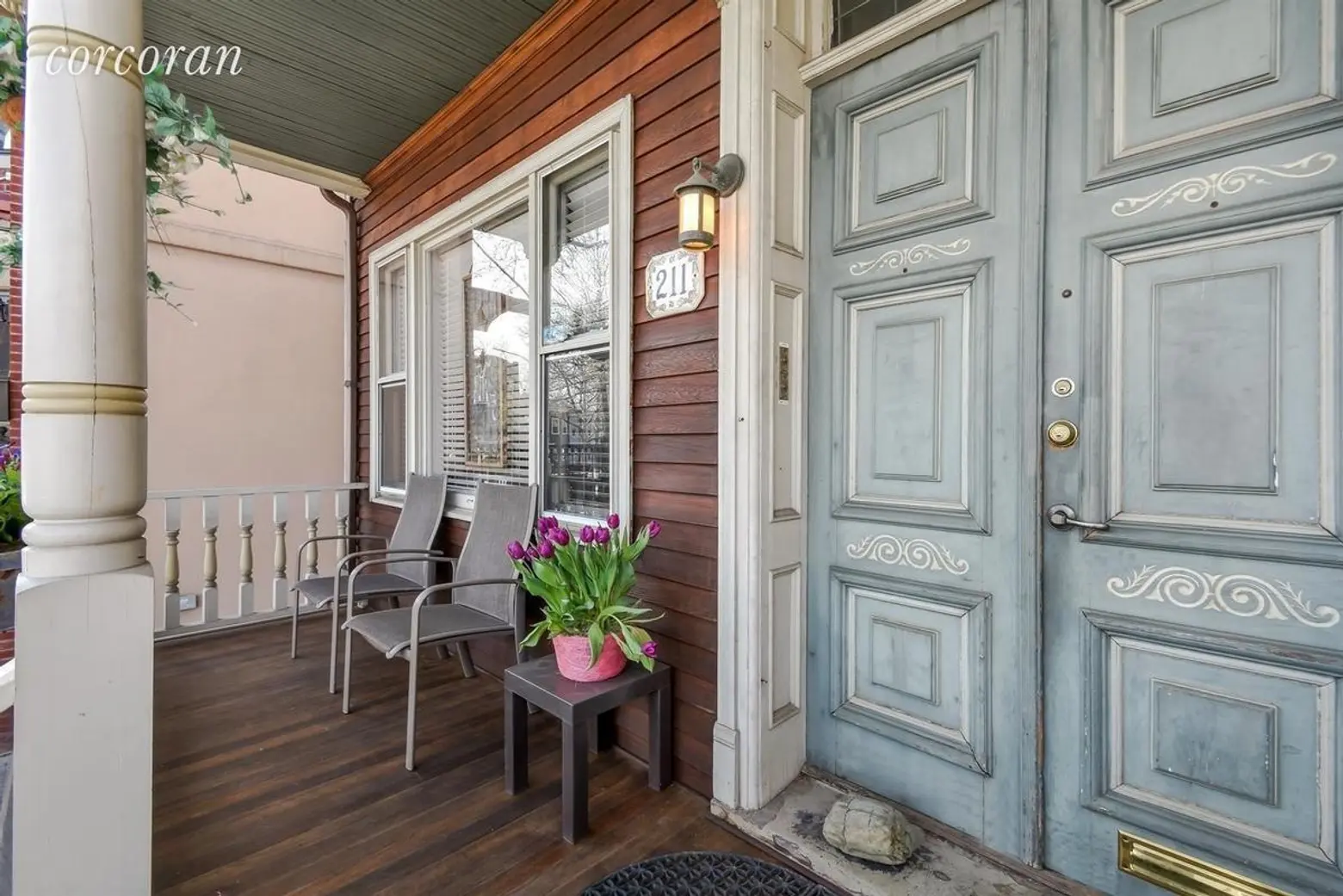 This home is on the market for the first time in decades. It's located on a large lot, which leaves room for the front garden and a backyard big enough to hold everything from a vegetable garden to an in-ground swimming pool. And of course, you can't beat that mahogany porch.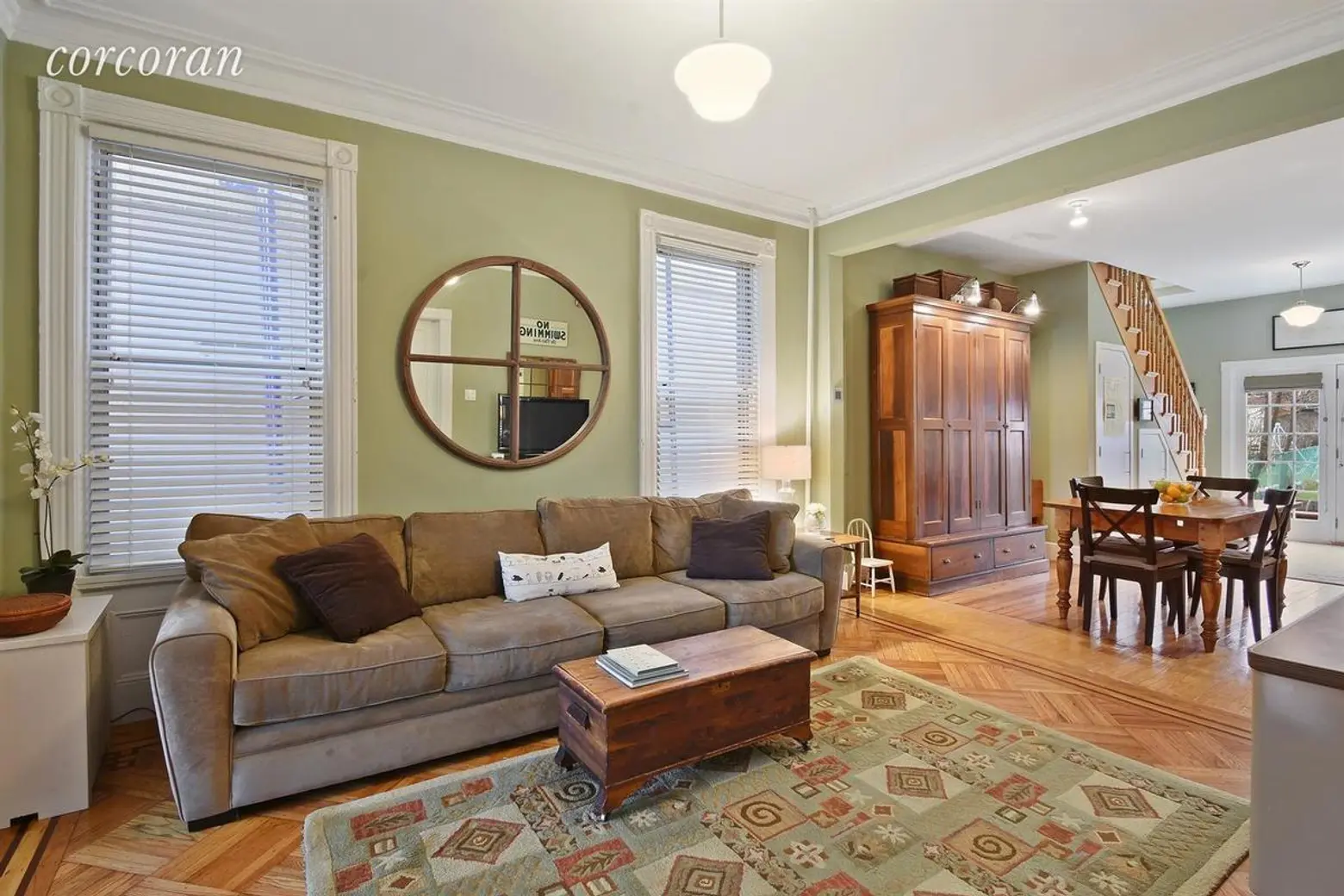 The three-story home, with an English basement, is currently configured as two duplex apartments. It could be converted back to a single-family, or there's extra FAR on the lot to add an addition—although it'd be a shame to tack a new construction onto its historic facade.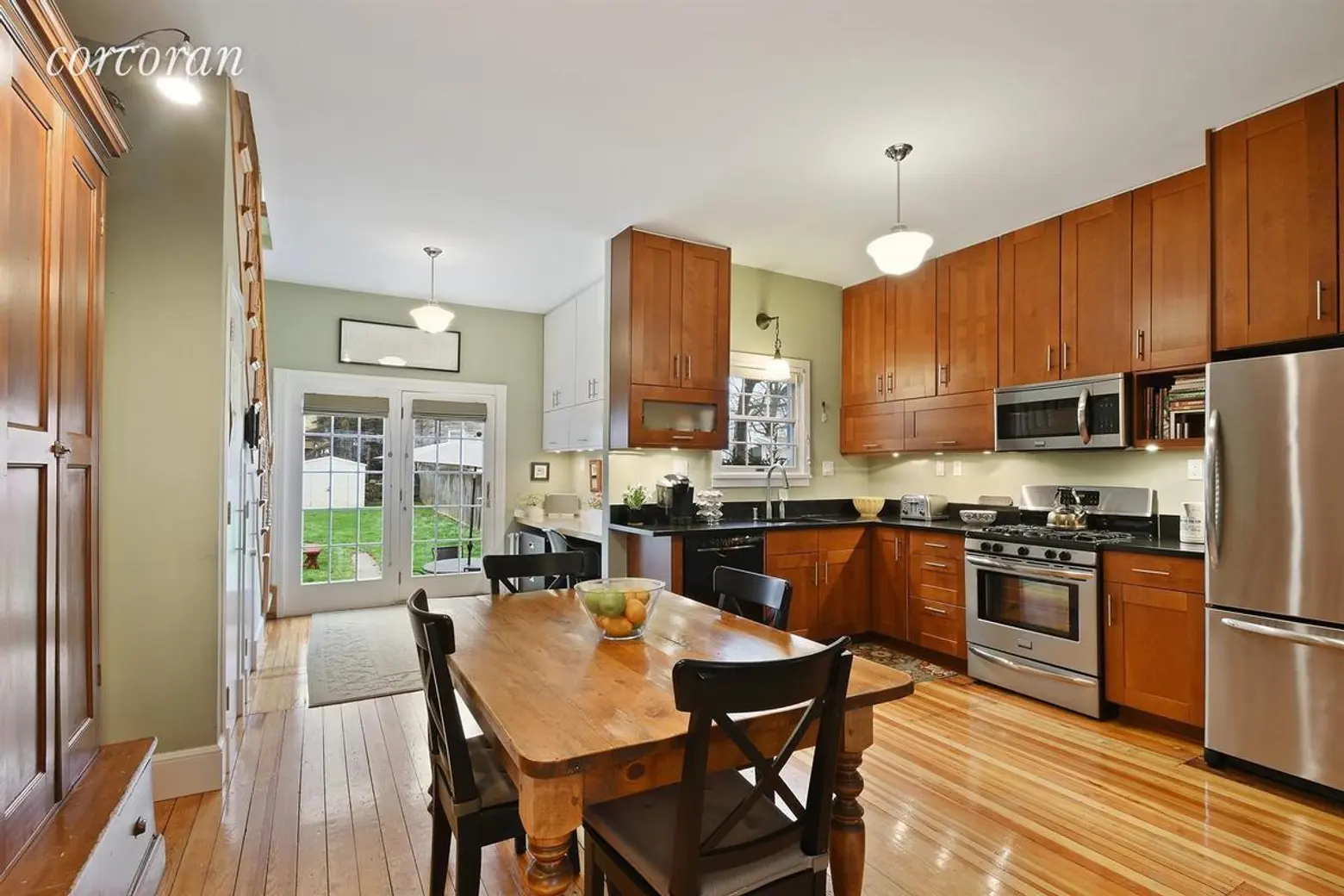 Both kitchens were renovated with granite countertops and stainless steel appliances. New additions sit along historic details like pine floors, five panel doors, bullseye moldings and wainscoting. Reproduction lighting was added in the renovation.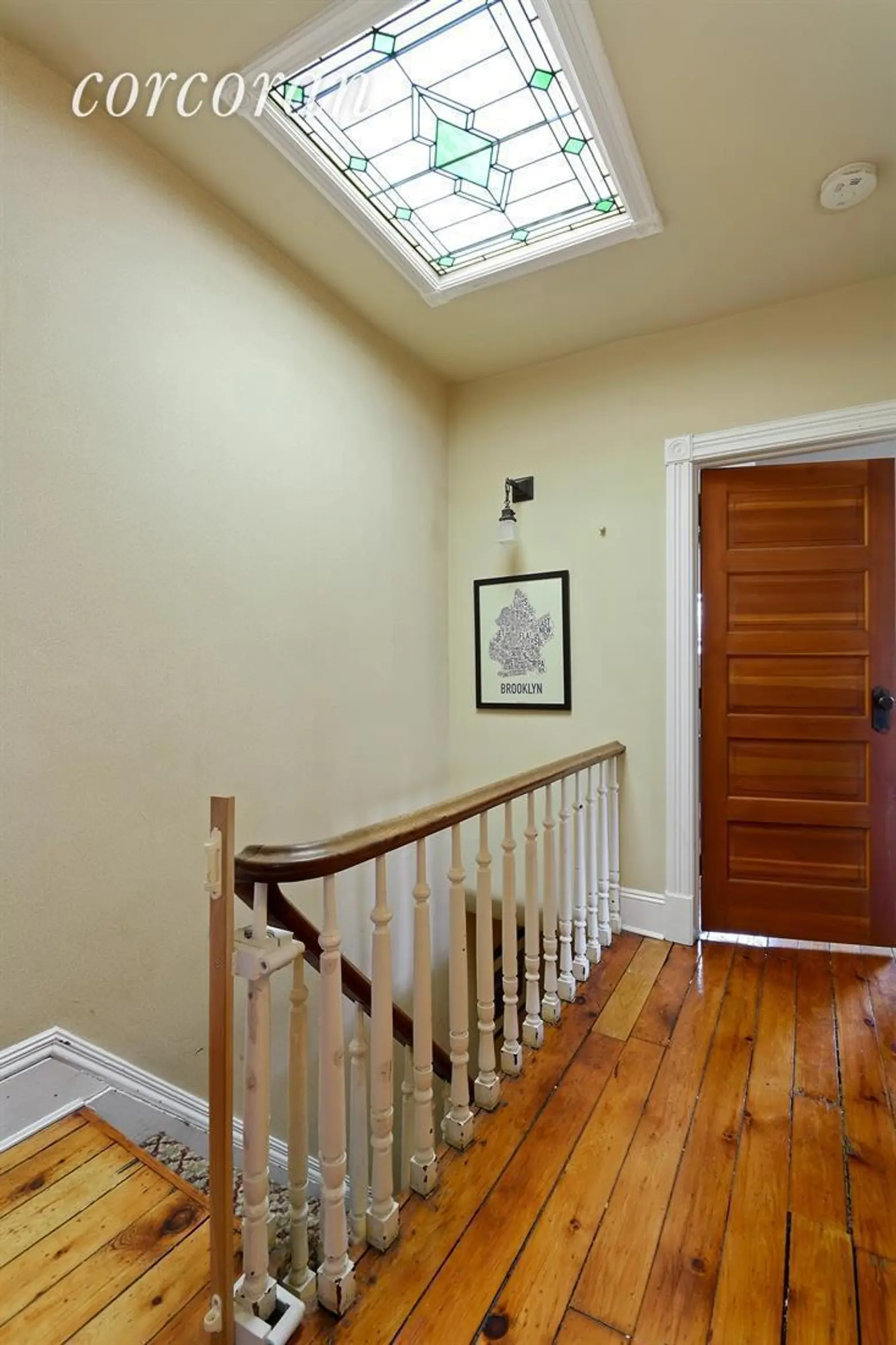 Stairs leading to the second floor boast a beautiful stained glass skyline.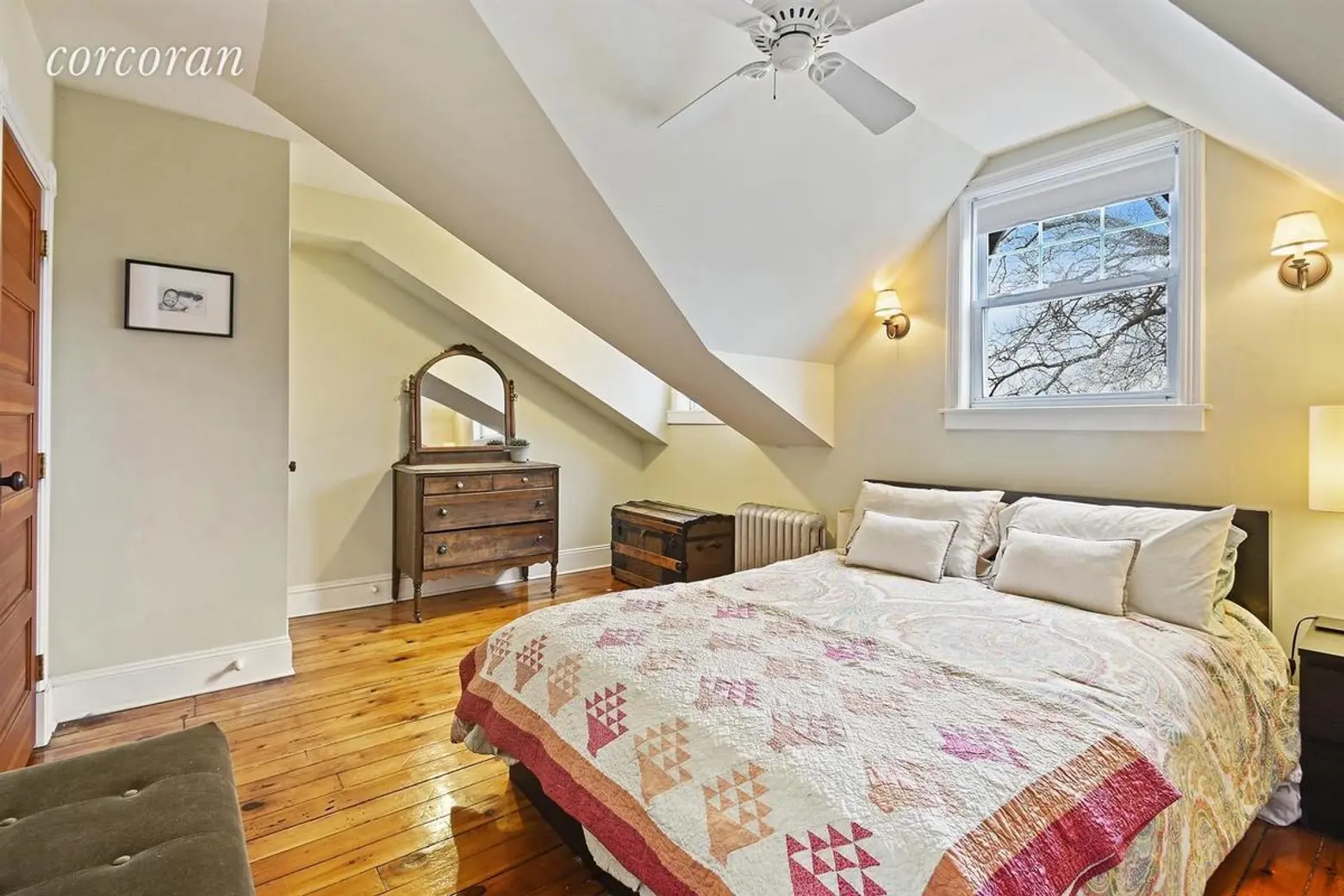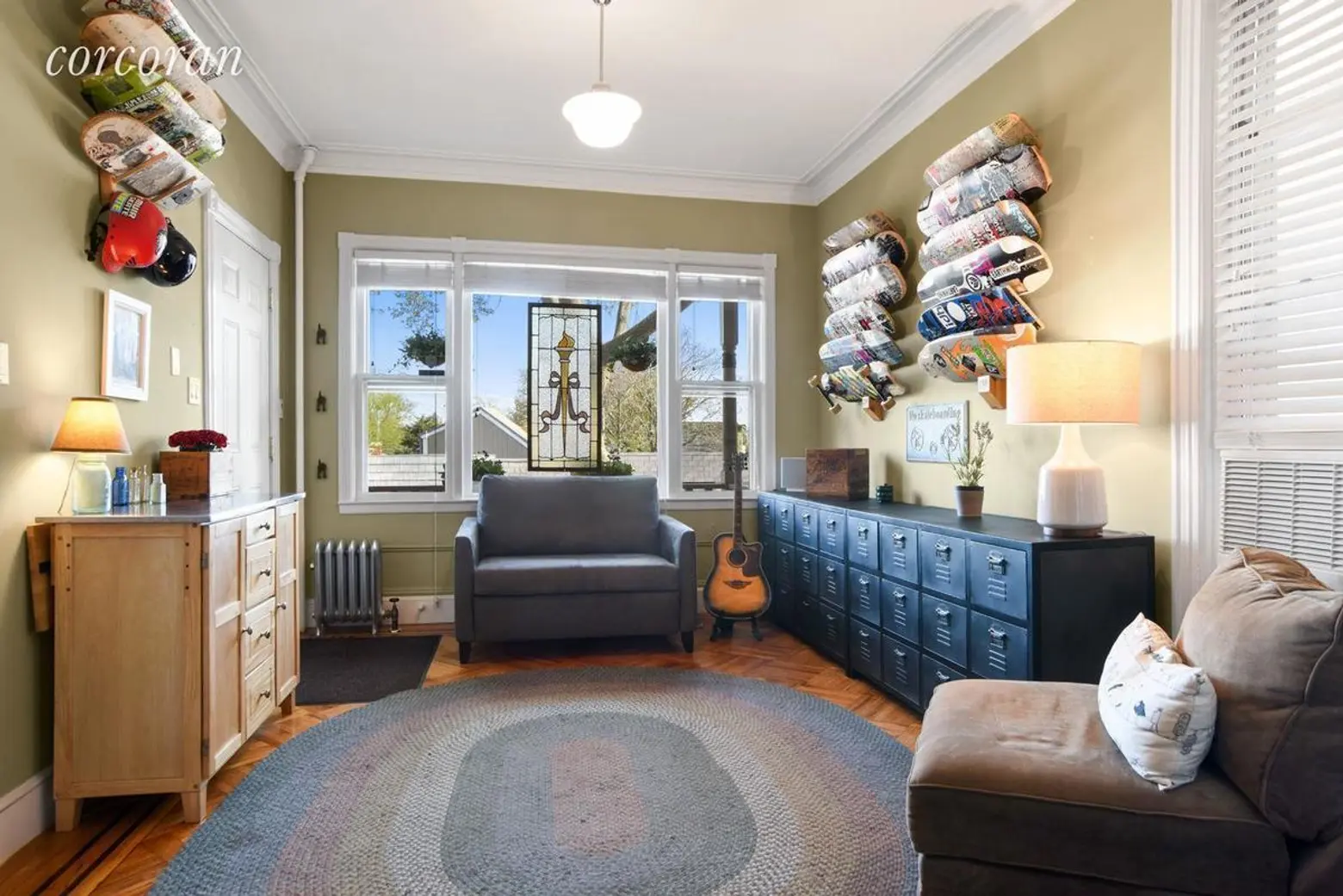 The upper bedrooms, four in total, come with views out onto leafy Vanderbilt Street.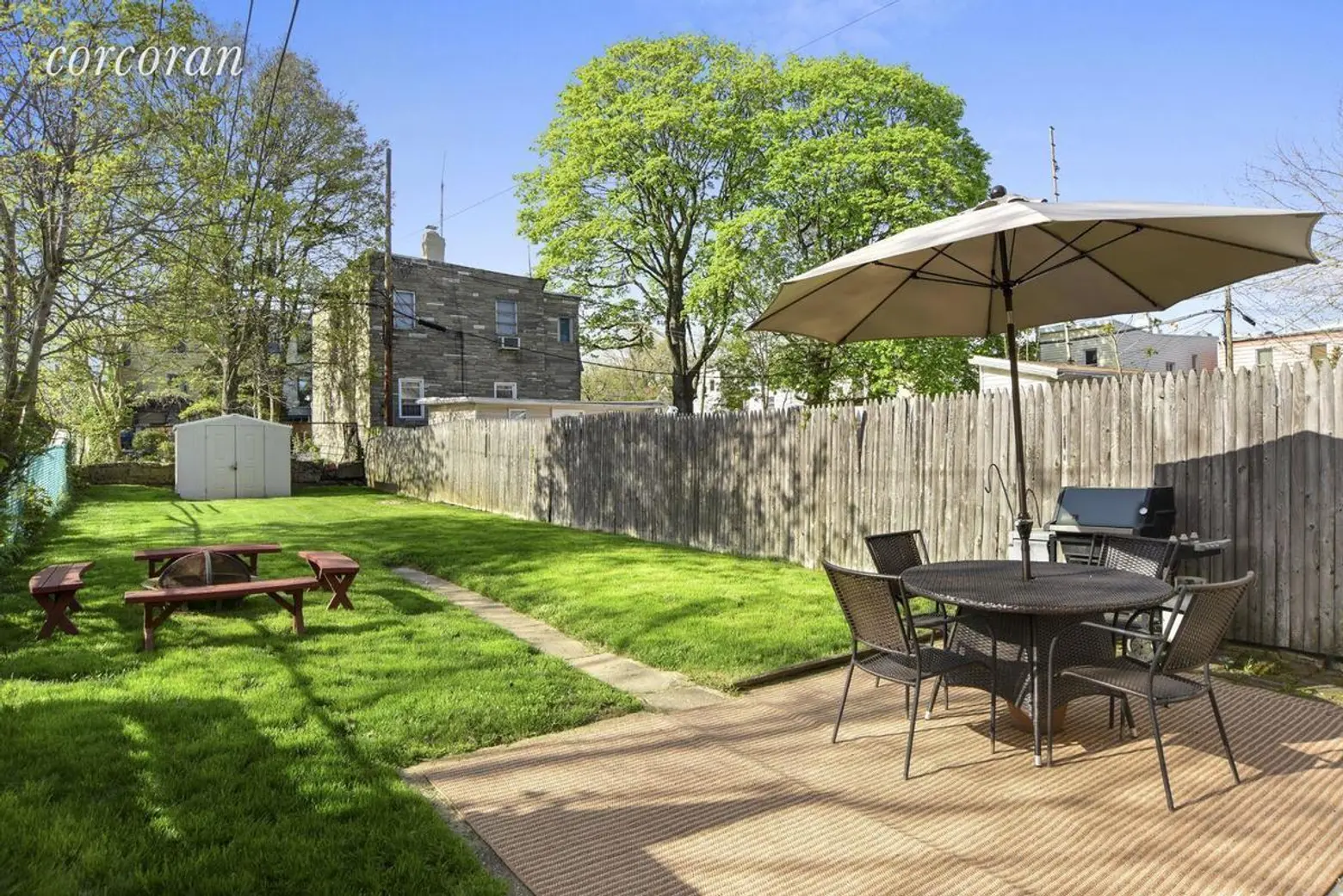 Here's a look at the massive backyard, just waiting to be built out into an outdoor paradise. A pool would look pretty good alongside such a well preserved Victorian pad, don't you think?
[Listing: 211 Vanderbilt Street by Marie Parker for Corcoran]
RELATED:
Photos courtesy of Corcoran