DIY Smashing: Dragos Motica Wants You to Break Their Slash Lamp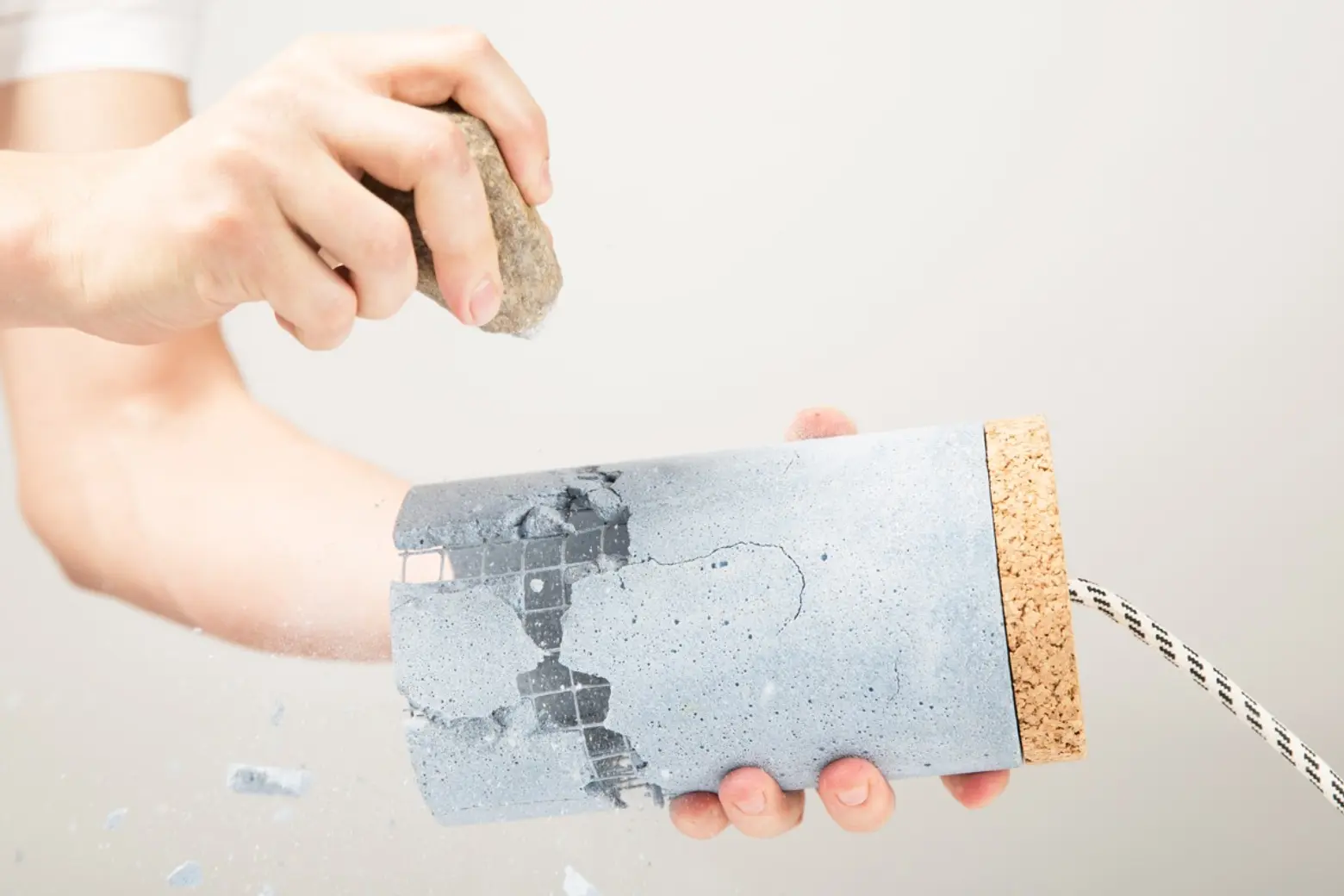 That's right— this lamp comes in one piece but is expected to be broken upon purchase. This probably seems a little backwards for most of us, but the designer Dragos Motica wants to give customers the choice, and have them question what is broken and what is new while at it.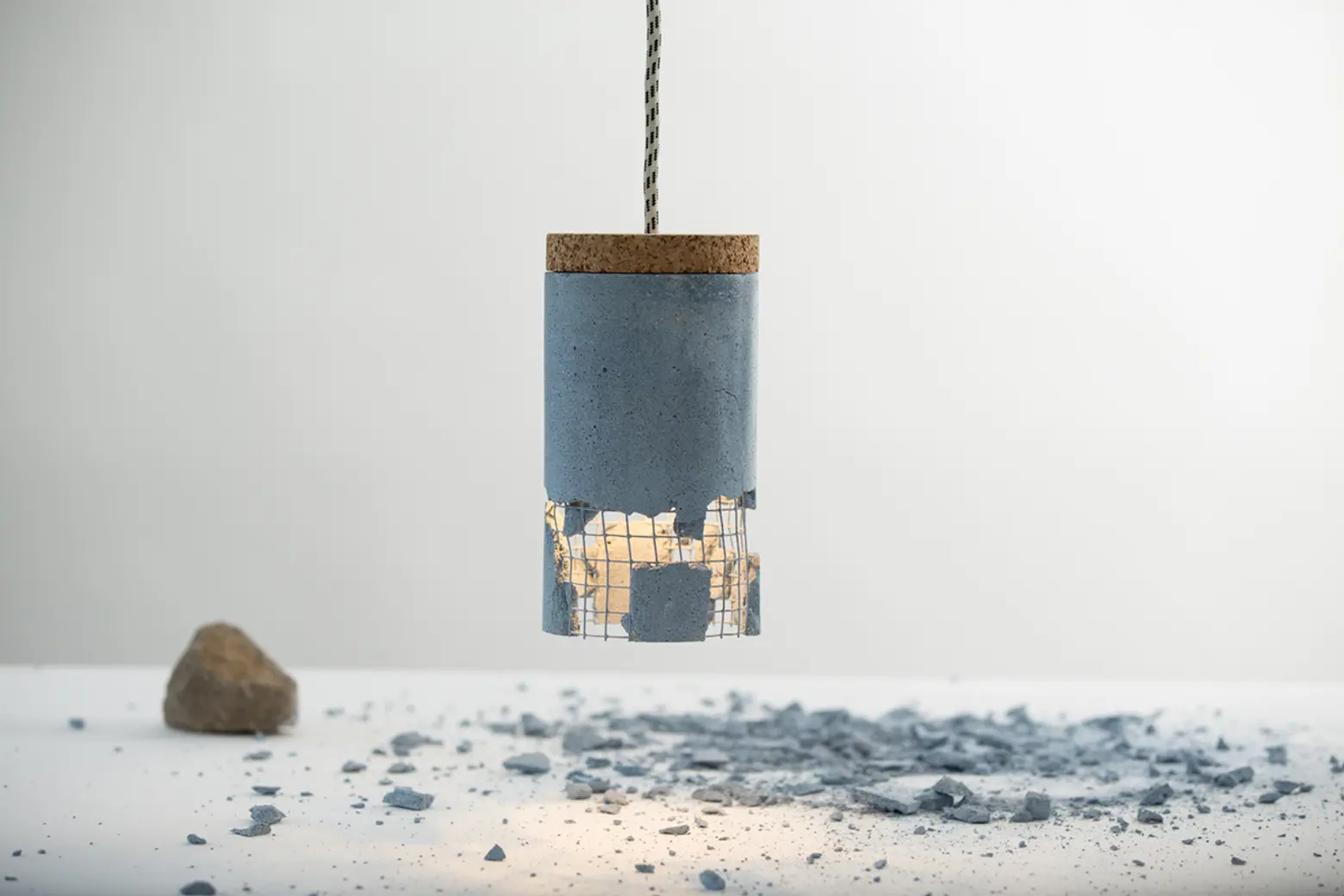 The concrete Slash Lamp by the Bucharest-based designer comes with a stone, so the user can smash the shade and reveal the reinforcing steel mesh. Its materials are inspired by industrial facilities, construction sites, rope climbing, and spool for high voltage wires. It comes in a cardboard poster tube with a cork cap and is made from birch plywood. A CNC-cut cork core that is inserted into the concrete shade protects the LED light bulb during the smashing process. The lamp can be hung from the ceiling with a textured cord, which attaches to a carabiner and spool for adjusting the height.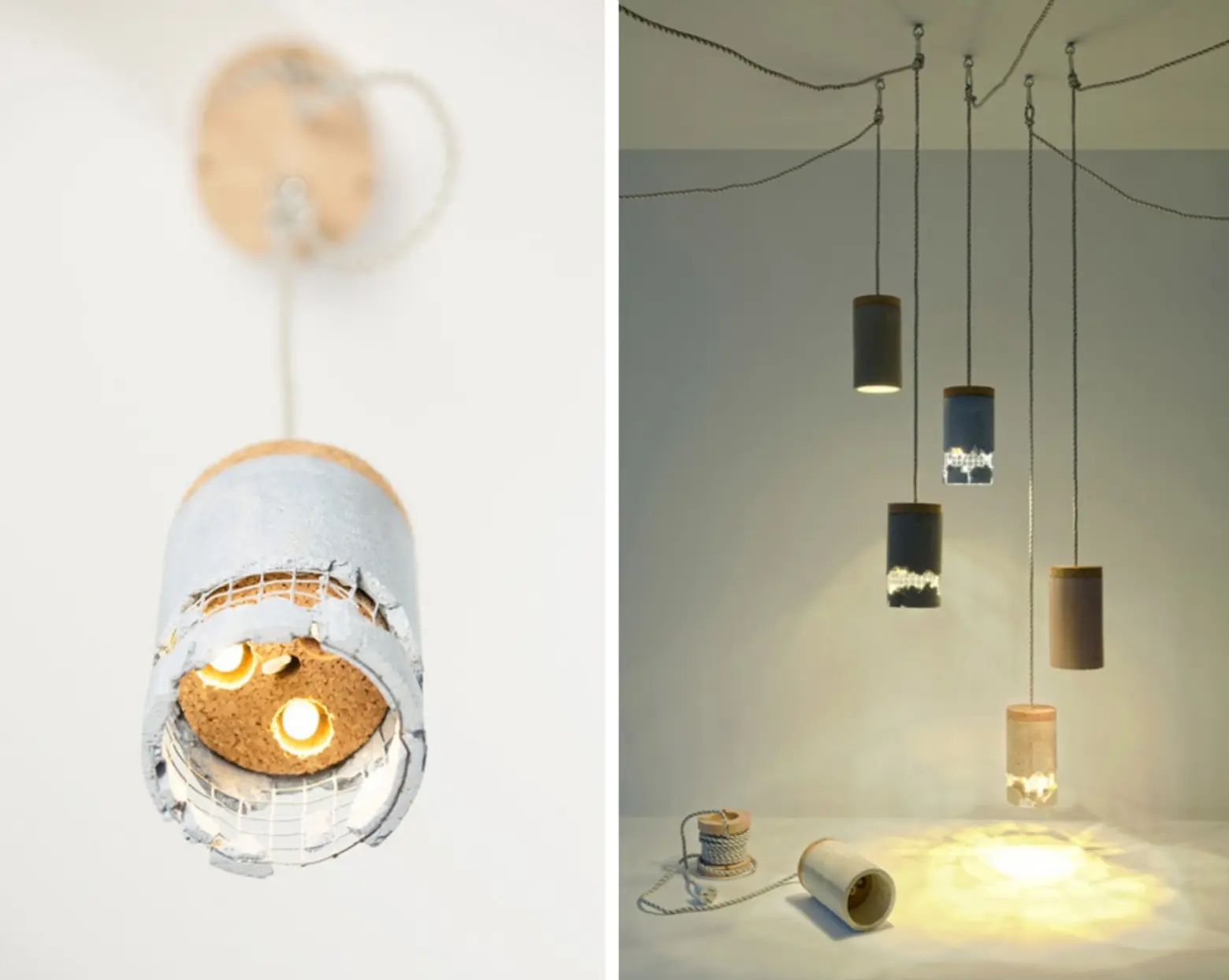 The lampshade is made by pouring concrete into a silicone mold, over the wire mesh. It's then air dried and polished. Dragos Motica feels that those who choose to break the lamp are designing their own unique object, while those who like the fixture as is are making a subjective decision.
Though the lamp looks beautiful both ways, we definitely wouldn't be able to resist breaking it. Check out the process demonstrated in the video below.
The Slash Lamp was designed for UBIKUBI, a Romanian furniture brand. Explore more of Dragos Motica's designs here.
[Via Dezeen]
Photos courtesy of Bogdan Botofei