Diane von Furstenberg's Penthouse Sparkles Above Her Meatpacking HQ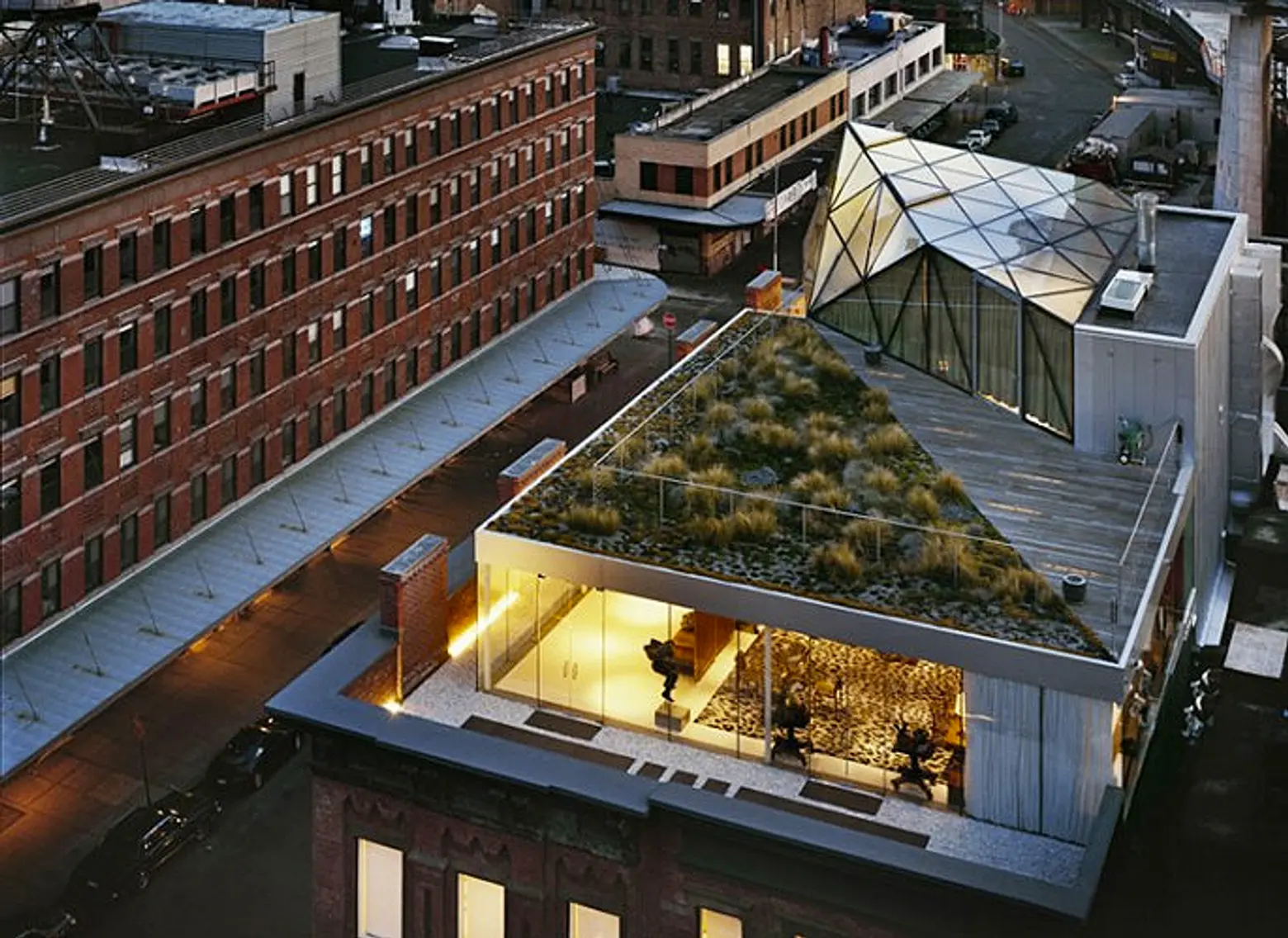 The headquarters of the "Queen of the Wrap Dress" (ladies, you know what I'm talking about if you've ever stood in line for one of these sample sales!) is well known for the big, geometric glass structure that sits perched atop the traditional Meatpacking District building. Not so well known, though, is that inside this rooftop crystal is Ms. von Furstenberg's penthouse apartment.  And just as you'd expect, the space is full of all of the sleek, yet glamorous style that the designer expresses in her clothing.
Conceptualized by Work Architecture, the Diane von Furstenberg headquarters was adapted from this landmarked meat market building to house the firm's flagship store, administrative offices, and production space. The re-imagined rooftop is not only an apartment, but a garden oasis. The staircase, dubbed the "stairdelier" by the architects since it is lined with Swarovski crystals, ties the live/work space together and is its crowning jewel. Descending diagonally through the building's six stories, it reflects light throughout the entire interior.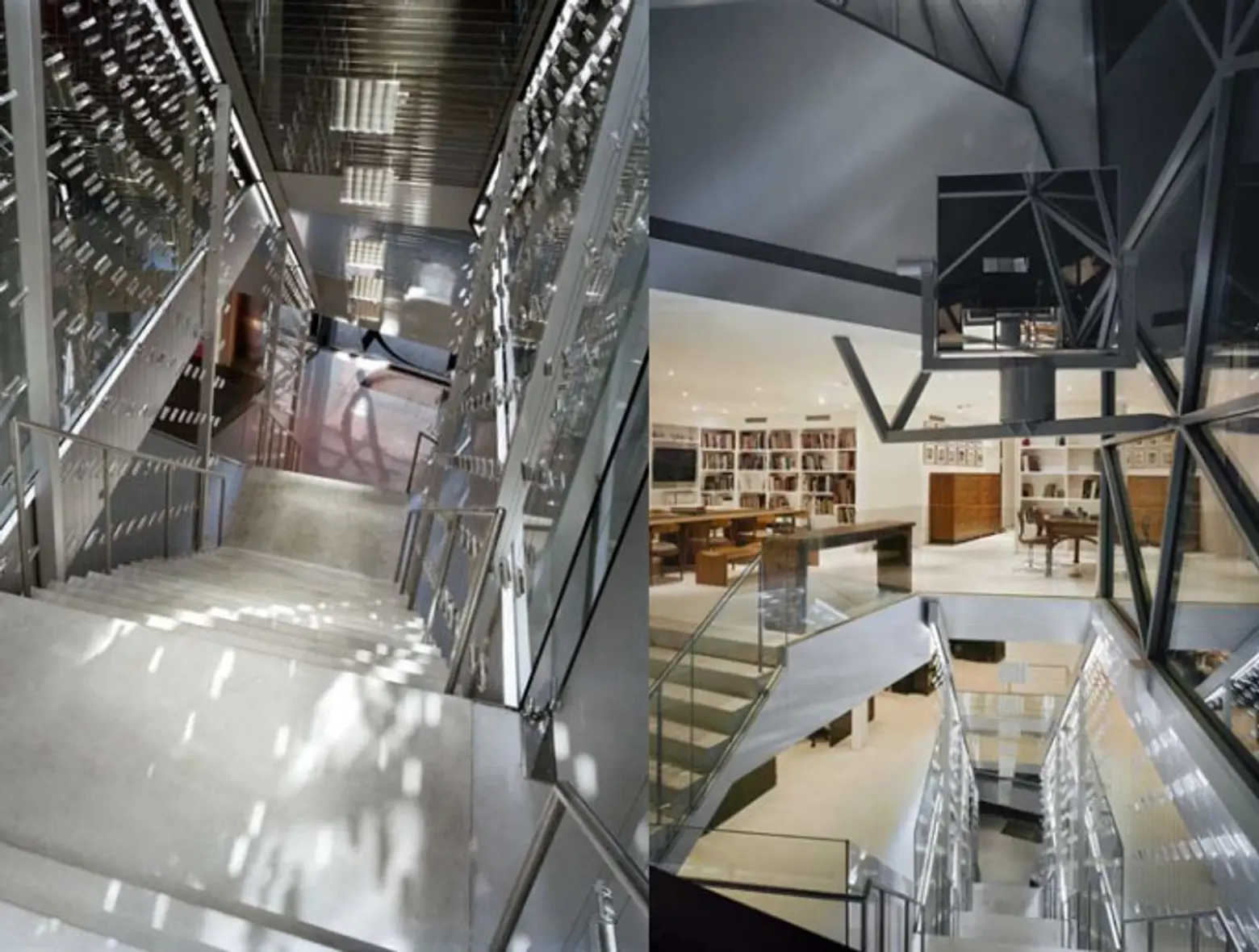 The staircase is also outfitted with tertiary mirrors that reflect light from the large heliostat mirror at the top of the glass dome to the Swarovski crystals, which are suspended by vertical steel cables. This ingenious light dispersal system creates an open and bright atmosphere for DVF's employees and minimizes the need for artificial light.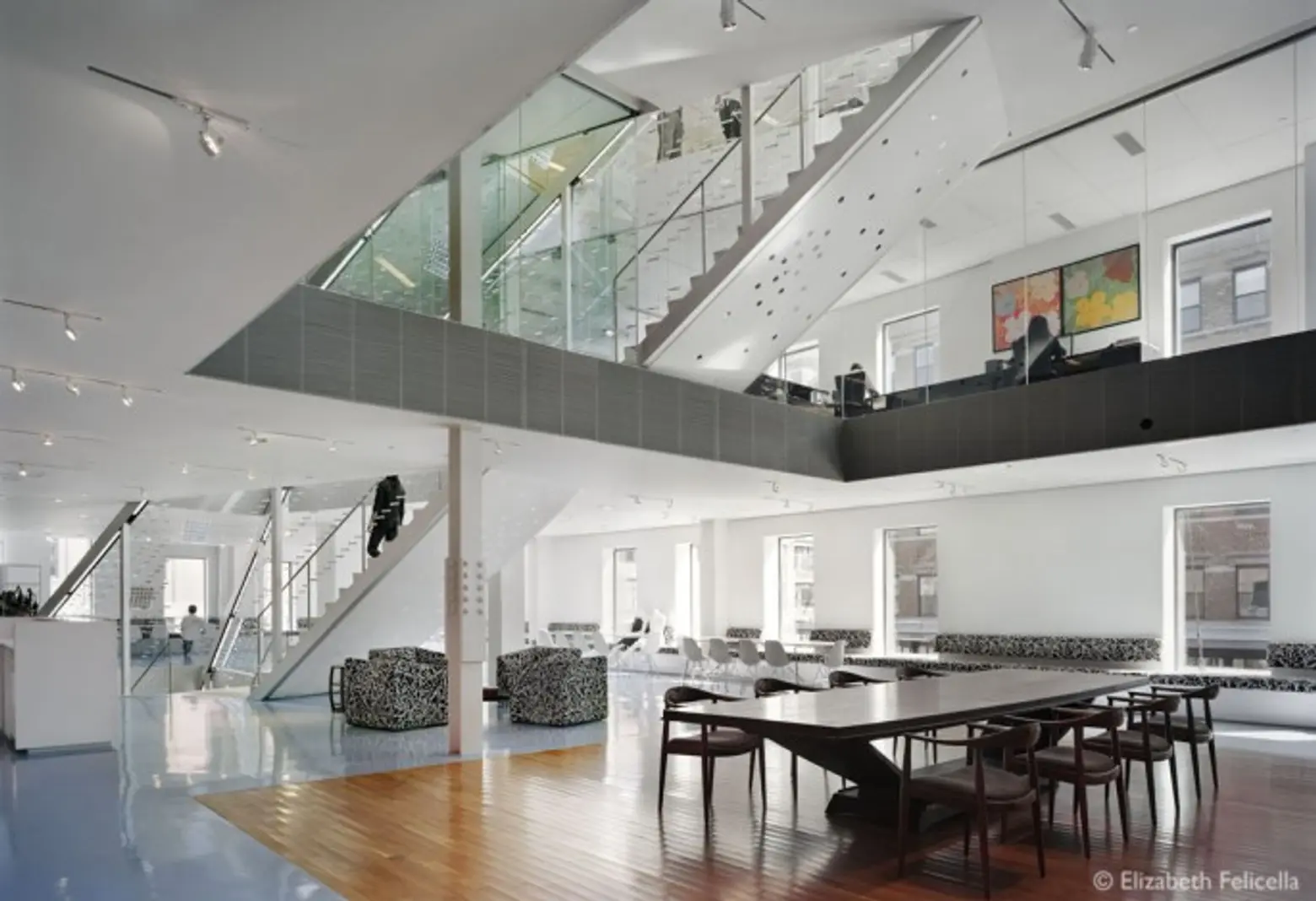 One of the overarching concepts for the space is that of versatility. The office floors have double-height ceilings and open floor plans so that they can be transformed to event or exhibition spaces, and the contemporary office furniture (which is much more fun than your typical cubical setup!) is easily movable. Another unifying concept is the use of environmentally friendly elements. The building utilizes geothermal heating and cooling, and the green roof, planted with native grasses and wildflowers (Ms. von Furstenberg is one of the lead supporters of the High Line, which is also keen on native plantings) provides insulation and absorbs rain water. Recycled materials are used throughout, and the penthouse dome is made of triangular panes of salvaged glass from the Philadelphia Navy Yard.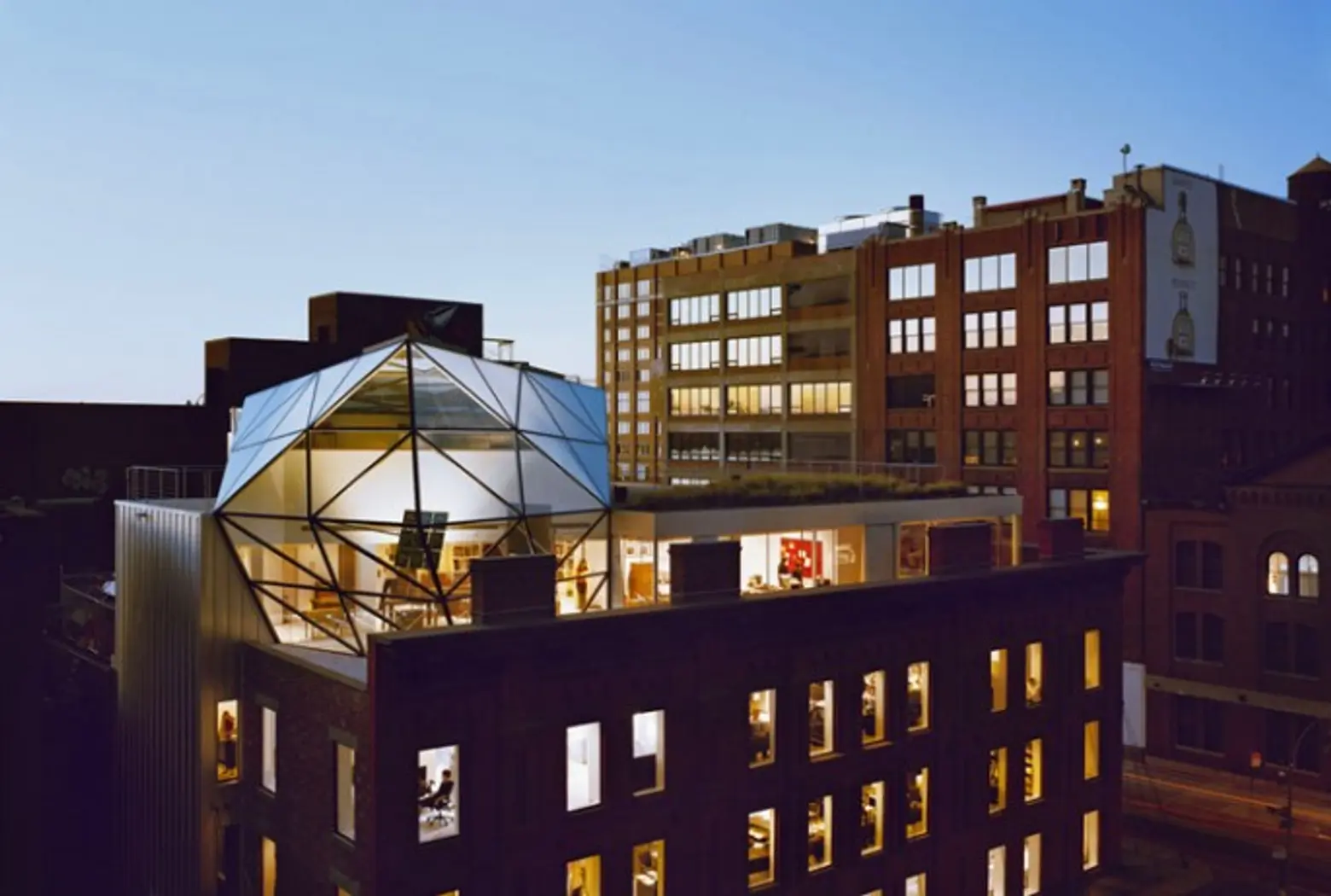 Located in the Gansevoort Market Historic District, the DVF building seamlessly blends the old with the new.  On the ground floor 11.6-foot-tall glass panels sit behind the original cast iron columns. And behind this glass wall is the beautiful lobby pool that glistens from the "stairdelier" above. Surrounding the reflecting pool is Ms. von Furstenberg's personal art collection. Not too shabby, huh?
[Via Arch Daily]
Images courtesy of Elizabeth Felicella for Work Architects