Demolition Begins on 500-Foot UES Condo Replacing the Art & Design Building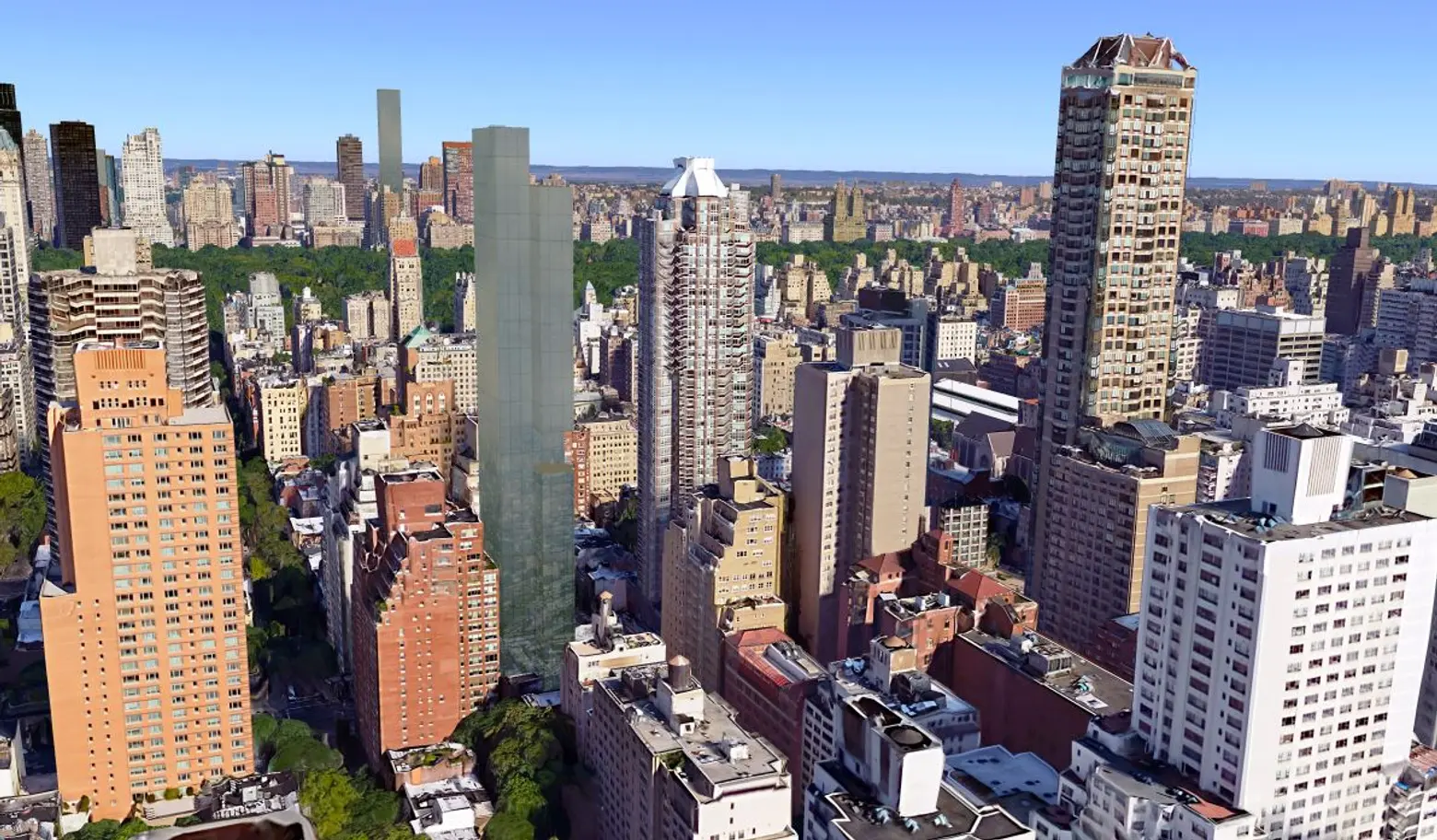 Demolition has begun at the Lenox Hill site of a forthcoming 30-story condominium being developed by Orlando-based Inverlad Development and Steve Mills' Third Palm Capital. The future 45-unit, 481-foot tower will replace the five-story Art & Design Building at 1059 Third Avenue and utilizes development rights from an adjacent apartment building at 1065 Third Avenue, which will also host an entryway for the Lexington/63rd Street station of the Second Avenue Subway. The developers paid an entity associated with the Battaglia family $31.5 million for the property in 2012.
Building permits were approved in late October, granting the team the go-ahead to build a narrow, slab-shaped tower designed by Manuel Glas. According to DOB filings, the first three floors will contain office space and a healthcare facility, and above are 32 residential units. The amenity floor on level 12 will feature a fitness center, spa, swimming pool, tenants' lounge, and an outdoor terrace. Above level 13, seventeen full-floor residences will possess commanding views of the burgeoning Billionaires' Row skyline, East River and Central Park.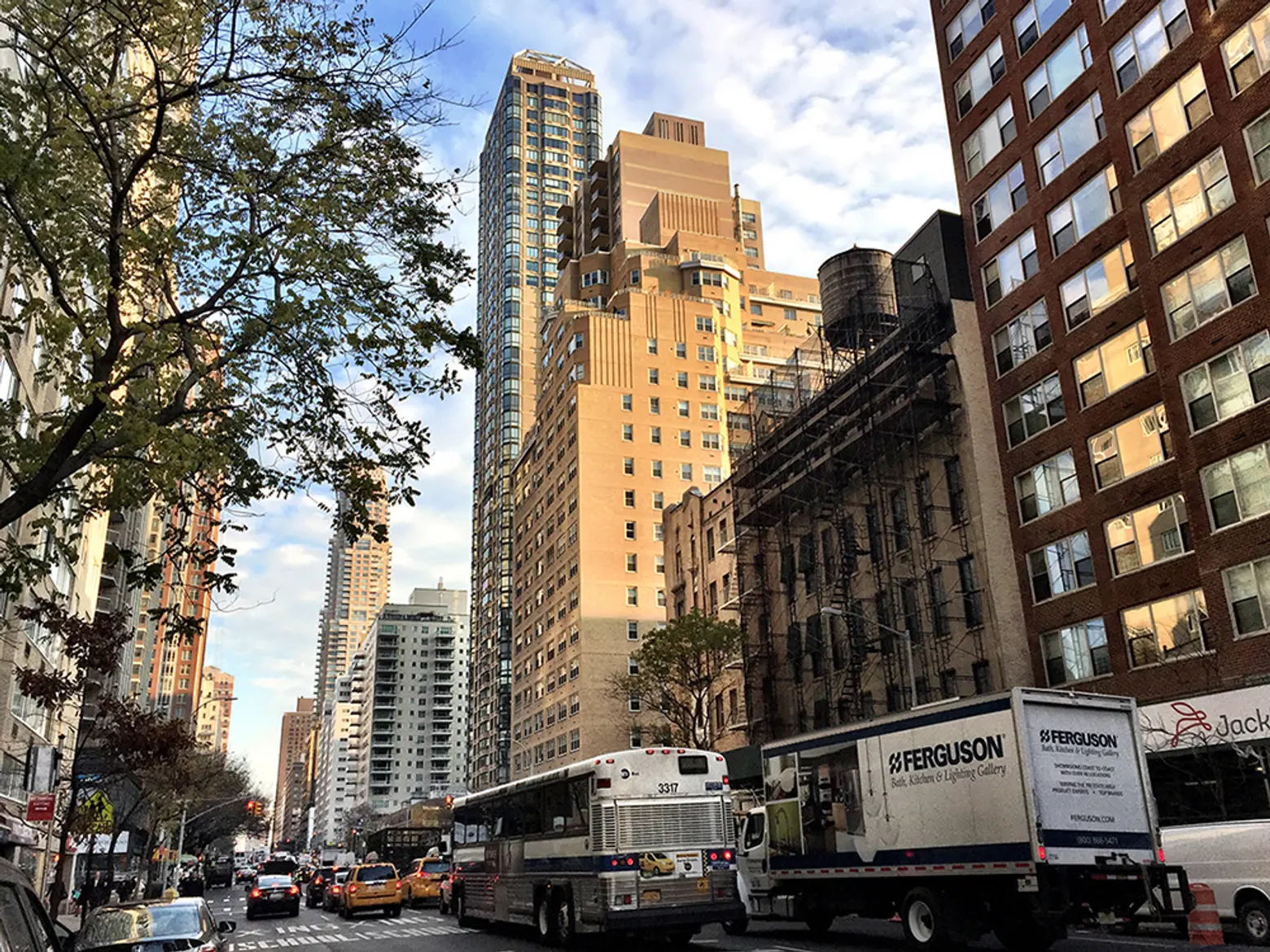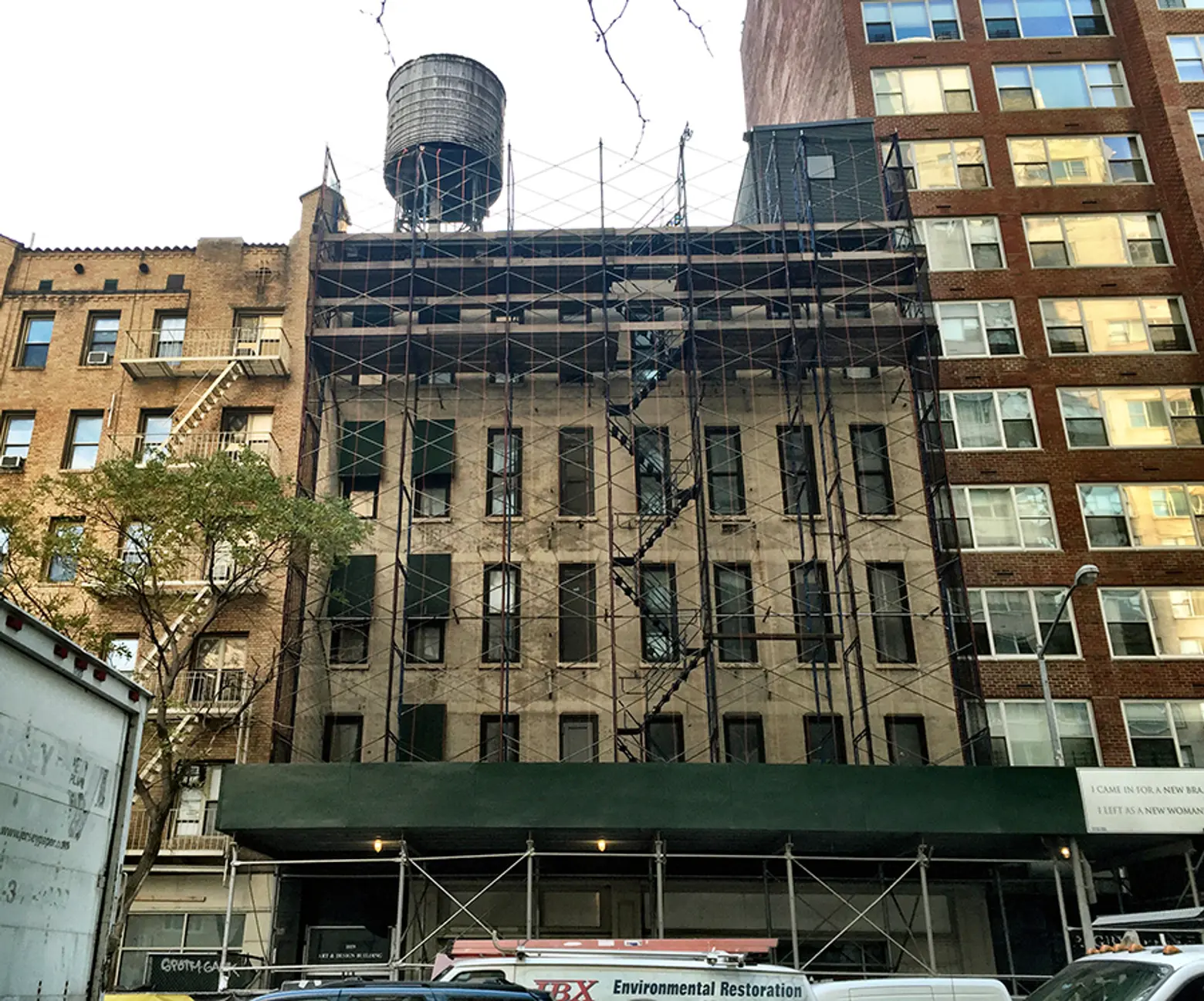 Construction shots via CityRealty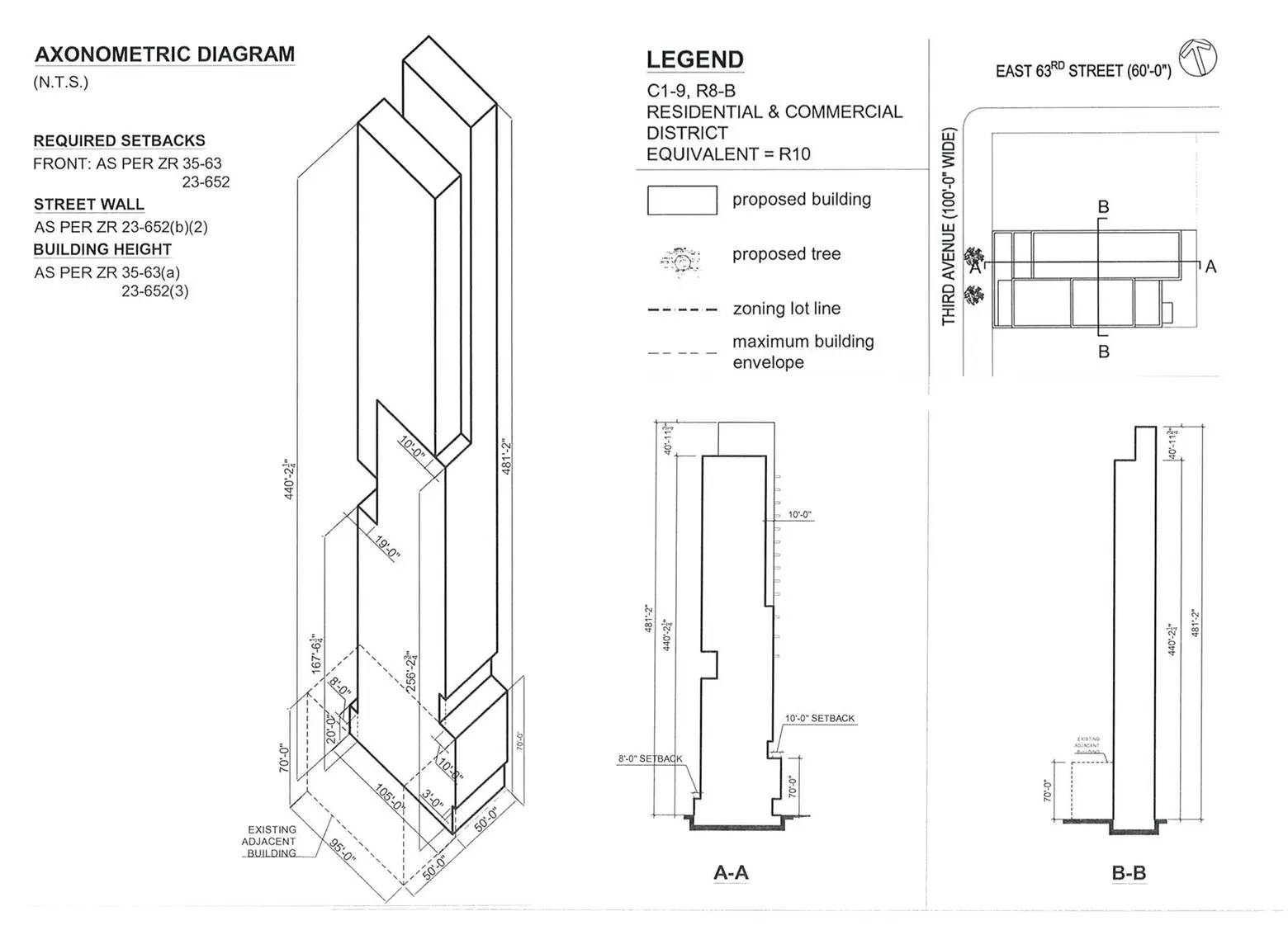 Submitted zoning diagrams, which reveal the building's massing and how it conforms to the city's archaic zoning laws, show a double-height cut out at the amenity level and a few other purposefully placed cantilevers and setbacks, helping give the tower a more dynamic appearance. No height limits exist for this section of Third Avenue on the Upper East Side, and given its nearly 500-foot height and paltry floor count, ceiling heights for the units are likely to be palatial. The height does fall in line with nearby condominium towers such as the 42-story Royale, The Savoy, and the recently revamped 200 E 62.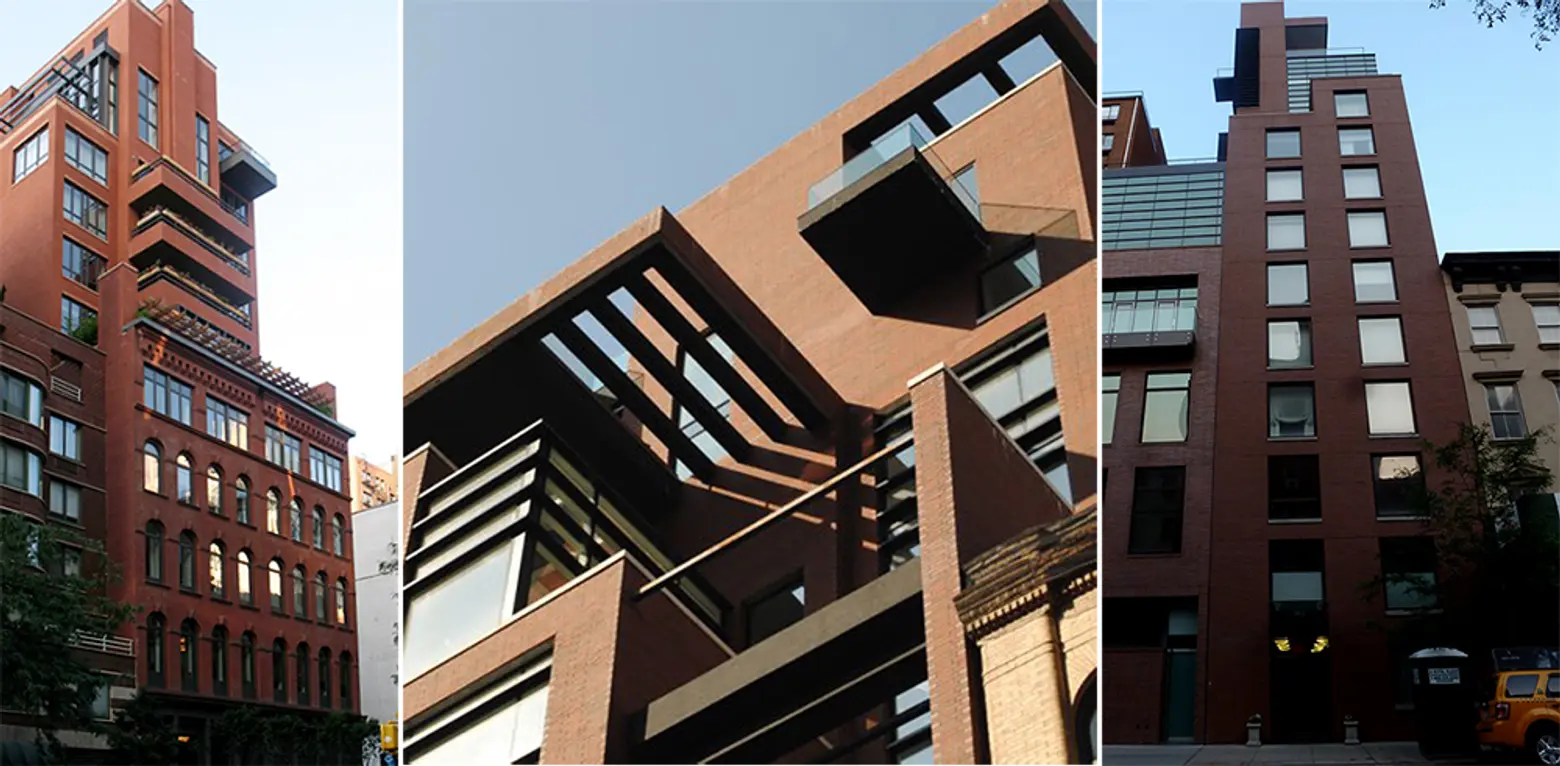 Manuel Glas' condo projects L to R: 92 Warren Street, 84 White Street, Gramercy 145
While we show an all-glass tower in our illustrations, Manuel Glas has designed several handsome masonry-clad buildings downtown, which include Gramercy 145, 84 White Street in Tribeca and the tiki-mask-esque addition at 92 Warren Street. Glas is also working on a 21-story residential building for the same development team one block east at 301 East 61st Street.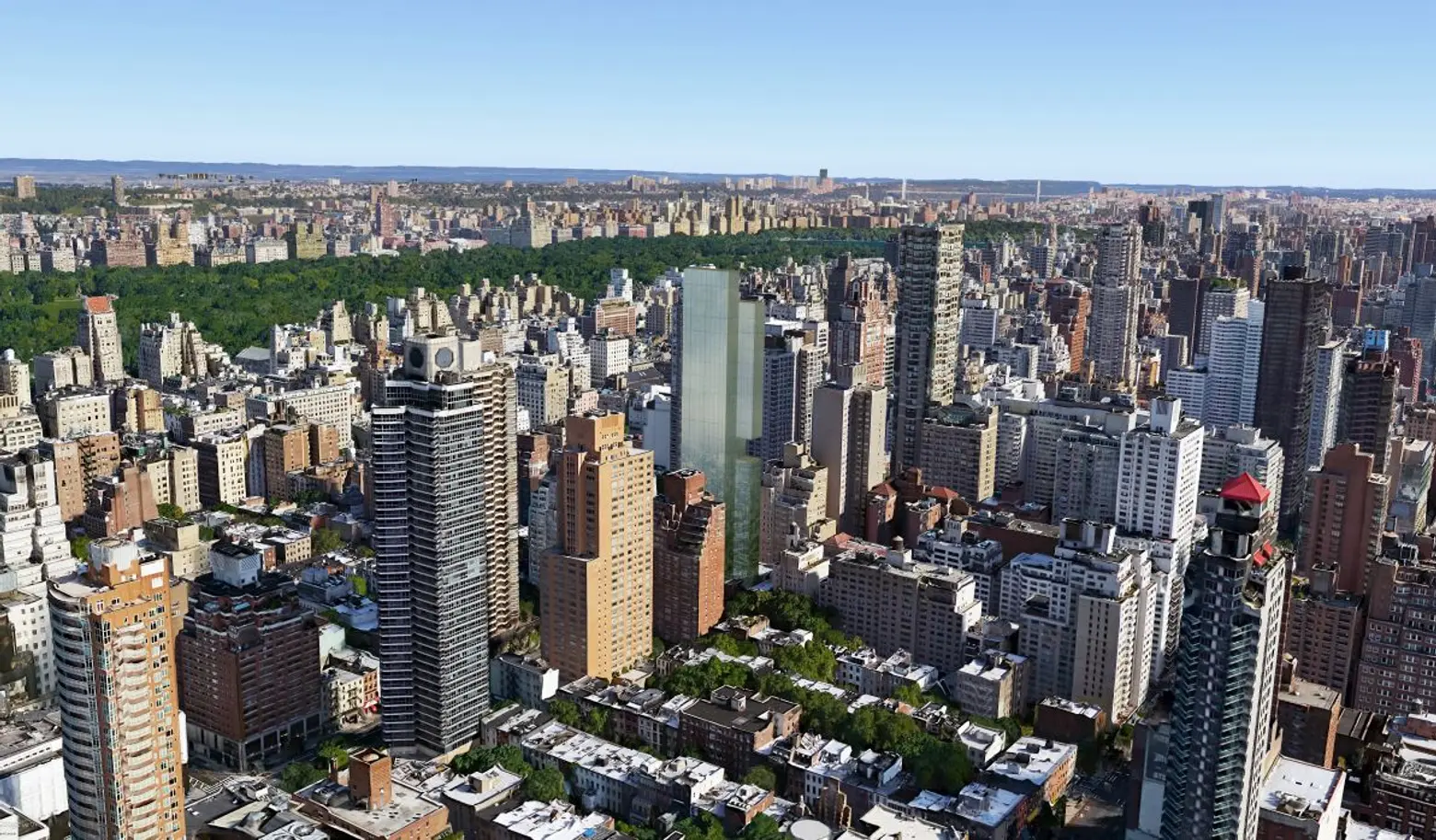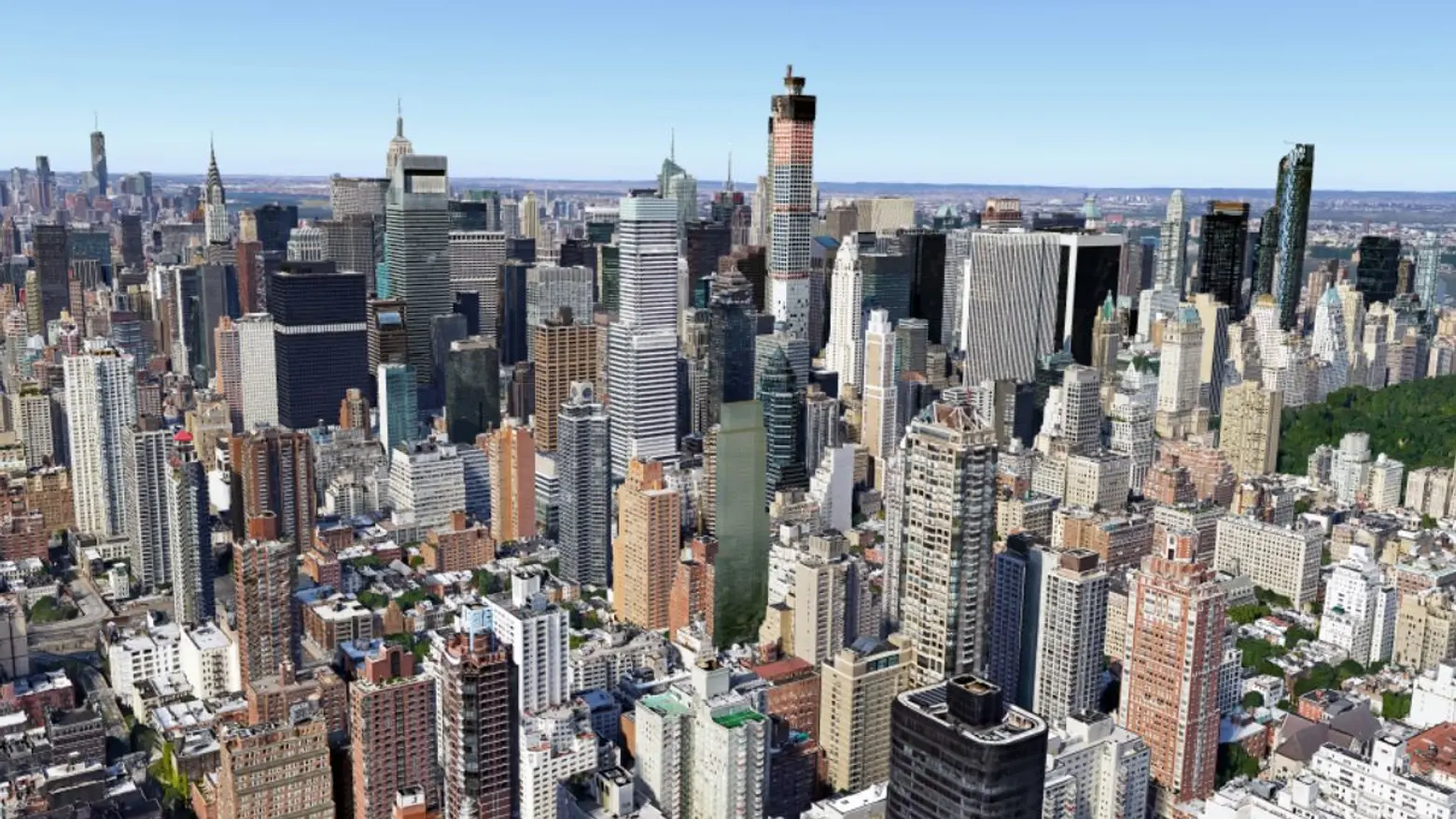 Google Earth renderings via CityRealty
Follow the progress and be the first to see listings at 1059 Third Avenue at CityRealty and browse hundreds of new development condos here.
RELATED: