De Blasio's Green New Deal would ban 'inefficient' all-glass and steel skyscrapers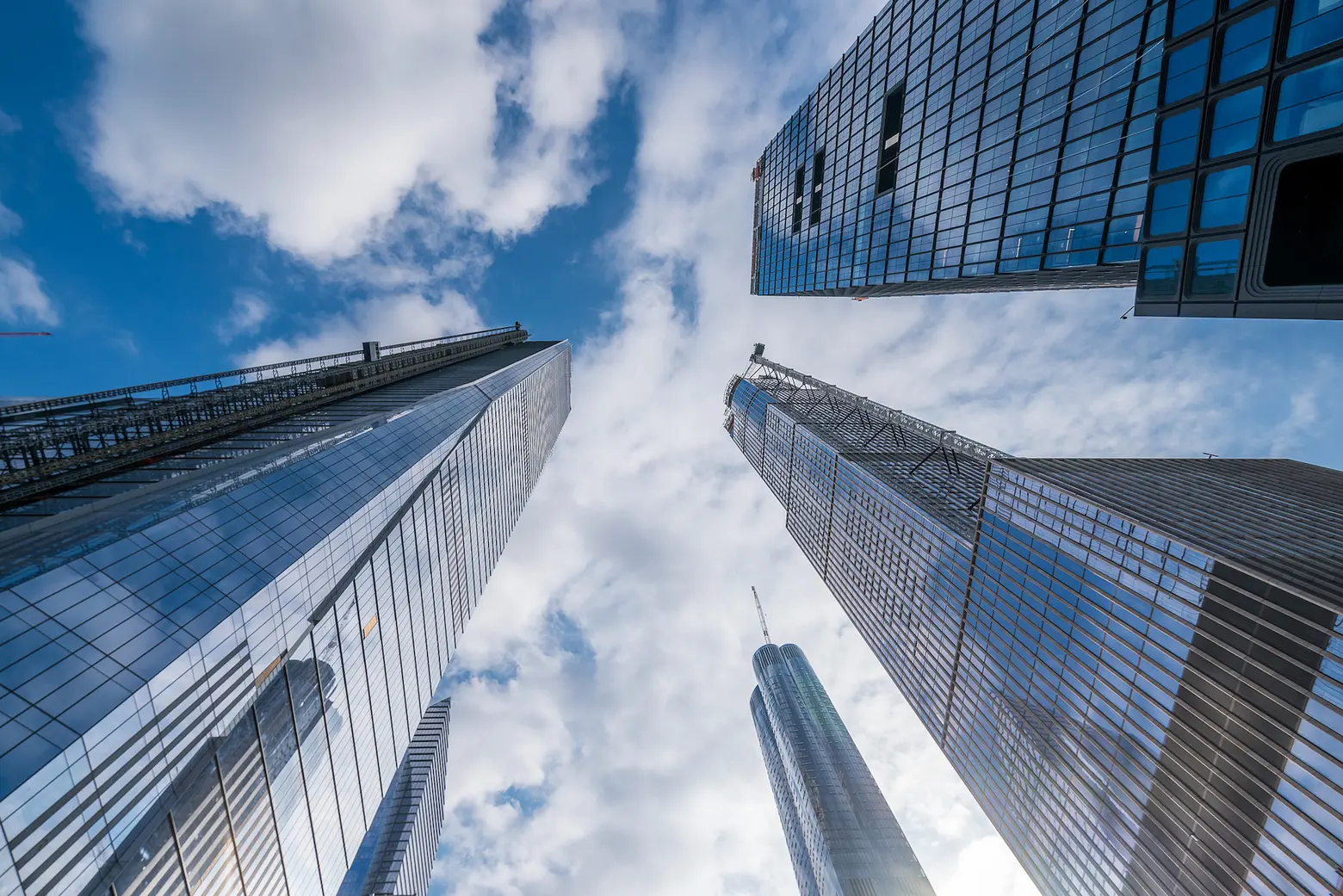 New York City will prohibit the construction of new "inefficient"all-glass and steel skyscrapers, Mayor Bill de Blasio announced Monday. Dubbed by the mayor as the city's version of the Green New Deal, the $14 billion plan aims to reduce greenhouse gas emissions 30 percent by 2030 as a way to fight climate change. Under the bill, developers would have to meet strict energy codes before getting a building permit from the city. During a press conference Monday, de Blasio said glass skyscrapers that do not meet strict performance guidelines "have no place in our city or on our Earth anymore."
De Blasio's updated proposal, called OneNYC 2050, comes after the City Council passed a package of landmark legislation last week aimed at reducing greenhouse gas emissions from existing high-rise buildings by 40 percent over the next decade.
One bill requires city buildings measuring 25,000 square feet or bigger to meet new standards, which will be based on the property type. Owners will be mandated to retrofit buildings to be more efficient; if they fail to do so, fines will be imposed.
The mayor pointed to the glassy towers at the recently opened Hudson Yards development as "examples of the wrong way to do things." While developers can still use glass on future buildings, high energy efficiency standards will have to be met.
Mark Chambers, the director of the Mayor's Office of Sustainability, called the American Copper Buildings, "a perfect example" of an efficient skyscraper still made of glass. "That building does use glass but it also uses other materials and it uses high-performance glass to make sure that the building is actually working to the benefit of our emissions reductions," Chambers said on Monday.
The OneNYC proposal also includes converting government-run operations to 100 percent clean electricity, mandating organics recycling, stopping the purchases of single-use plastic foodware, and preparing the city for the effects of climate change. The city will also continue to align with the United Nation's Sustainable Development Goals.
De Blasio said he expects future legislation based on the proposal to be passed this year, with the ban on traditional glass and steel buildings taking effect as early as next year.
"Every day we wait is a day our planet gets closer to the point of no-return. New York City's Green New Deal meets that reality head on," de Blasio said in a statement. "We are confronting the same interests that created the climate crisis and deepened inequality. There's no time to waste. We're taking action now, before it's too late."
RELATED: