De Blasio to announce $58.4M bike safety plan after uptick in cyclist deaths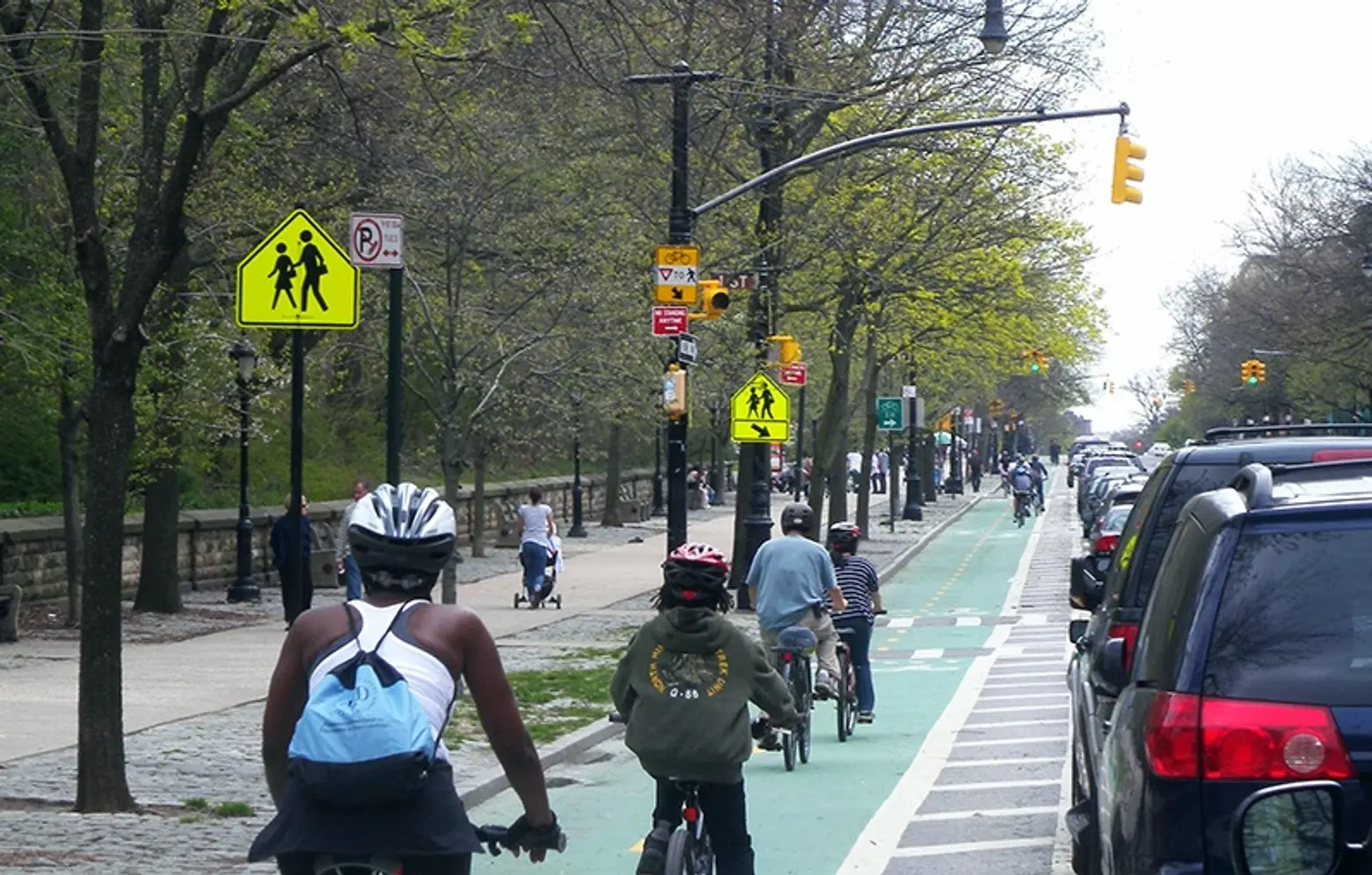 Update 7/25/19: De Blasio unveiled on Thursday his "Green Wave" plan, which includes spending $58.4 million over the next five years on making city streets safer for bikers. In addition to adding more protected bike lanes and redesigning intersections, the plan calls for a media campaign on cyclist safety, as well as community engagement programs. 
Following a recent spike in cyclist deaths, Mayor Bill de Blasio will unveil on Thursday a $58.4 million plan to make streets safer. As first reported by the New York Times, the plan includes constructing more protected bike lanes, redesigning intersections, and hiring 80 new transportation workers over the next five years. The proposal comes after 17 cyclists were killed in New York City so far this year, seven more fatalities than all of 2018.
After three cyclists were killed in just over a week in early July, de Blasio pledged to take action and directed the NYPD to crack down on dangerous driving. On Tuesday, two cyclists were killed within a few hours of one another.
"No loss of life on our streets is acceptable," the mayor said in a statement earlier this month. "Last year was the safest year on record–and we have to keep pushing the envelope and increasing our efforts until we achieve Vision Zero."
The plan involves adding 30 miles every year of protected bike lanes, which are paths that have a physical barrier separating cyclists from vehicles. Over the past three years, the city has added about 20 miles per year. Currently, the city has 1,243 miles of bike lanes, with just 480 miles protected.
Bike lanes will also be expanded in 10 "bike priority districts," which includes neighborhoods in Brooklyn and Queens. According to the Times, 12 of the 17 cycling fatalities happened in Brooklyn.
The proposal calls on transportation officials to redesign 50 intersections to make cyclists more visible to drivers by using bike boxes, which places cyclists in front of vehicles, and by painting lanes green.
Council Member Ydanis Rodriguez, who chairs the City Council's Transportation Committee, called the uptick in cyclist deaths "unacceptable and disheartening."
"The safety of our cyclists and pedestrians come first in the streets of New York, and we must investigate and address all vehicle crashes involving pedestrian and cyclist to prevent and future crashes," Rodriguez said in a statement.
"I will continue to work alongside my colleagues, Speaker Johnson, and advocates to ensure we put in place a comprehensive and detailed plan to prevent another cyclist death."
[Via NY Times]
RELATED: