Danish Studio FEM's Koruku Tea Set Enhances One of Life's Simplest Pleasures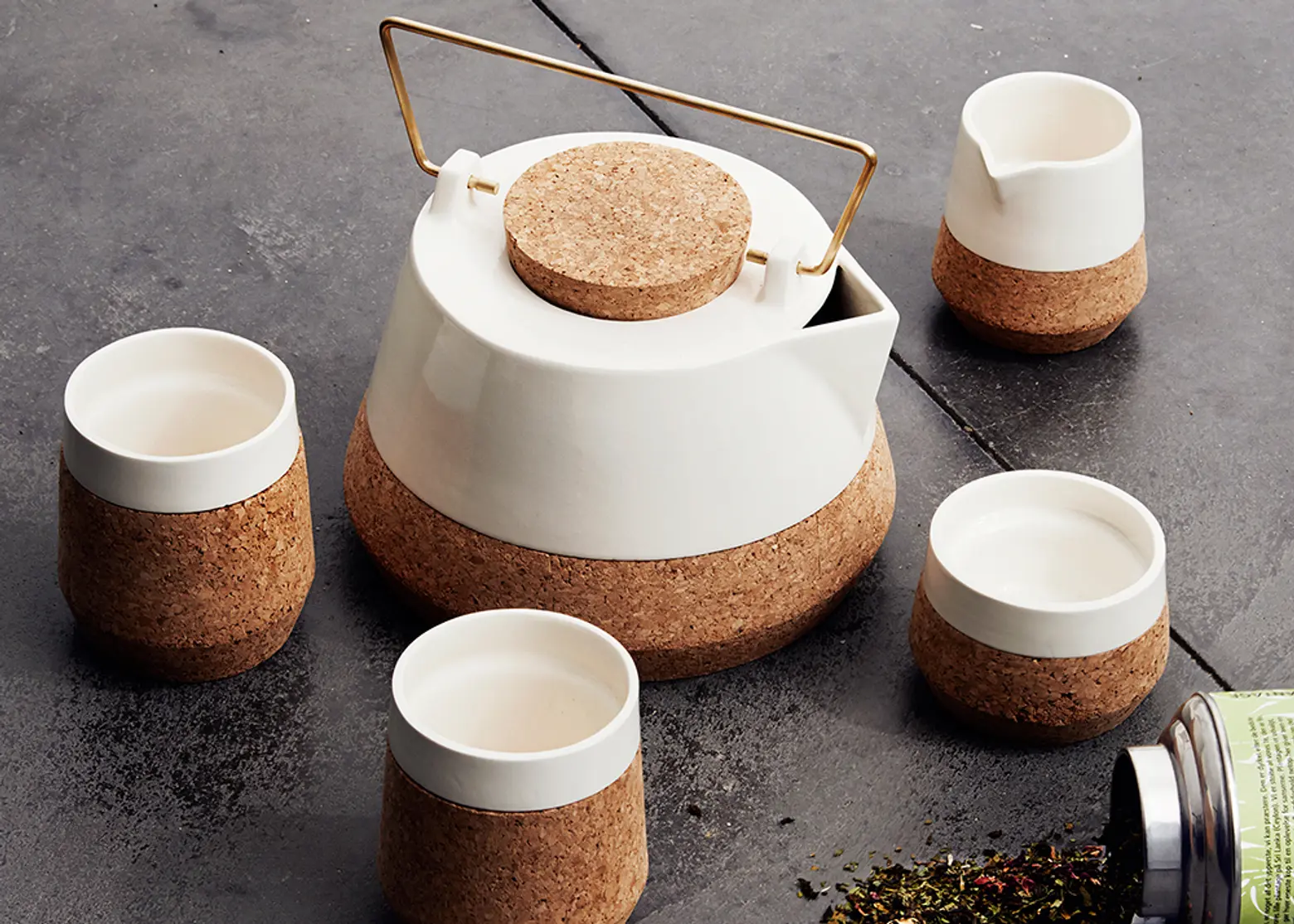 Enjoying a good cup of tea is one of life's most simple pleasures, but the whole experience gets even more exquisite if we prepare it with something as beautiful as FEM's Koruku tea set. The design beautifully blends the Japanese tea culture with Scandinavian design traditions, made from a combination of milky white porcelain and renewable cork.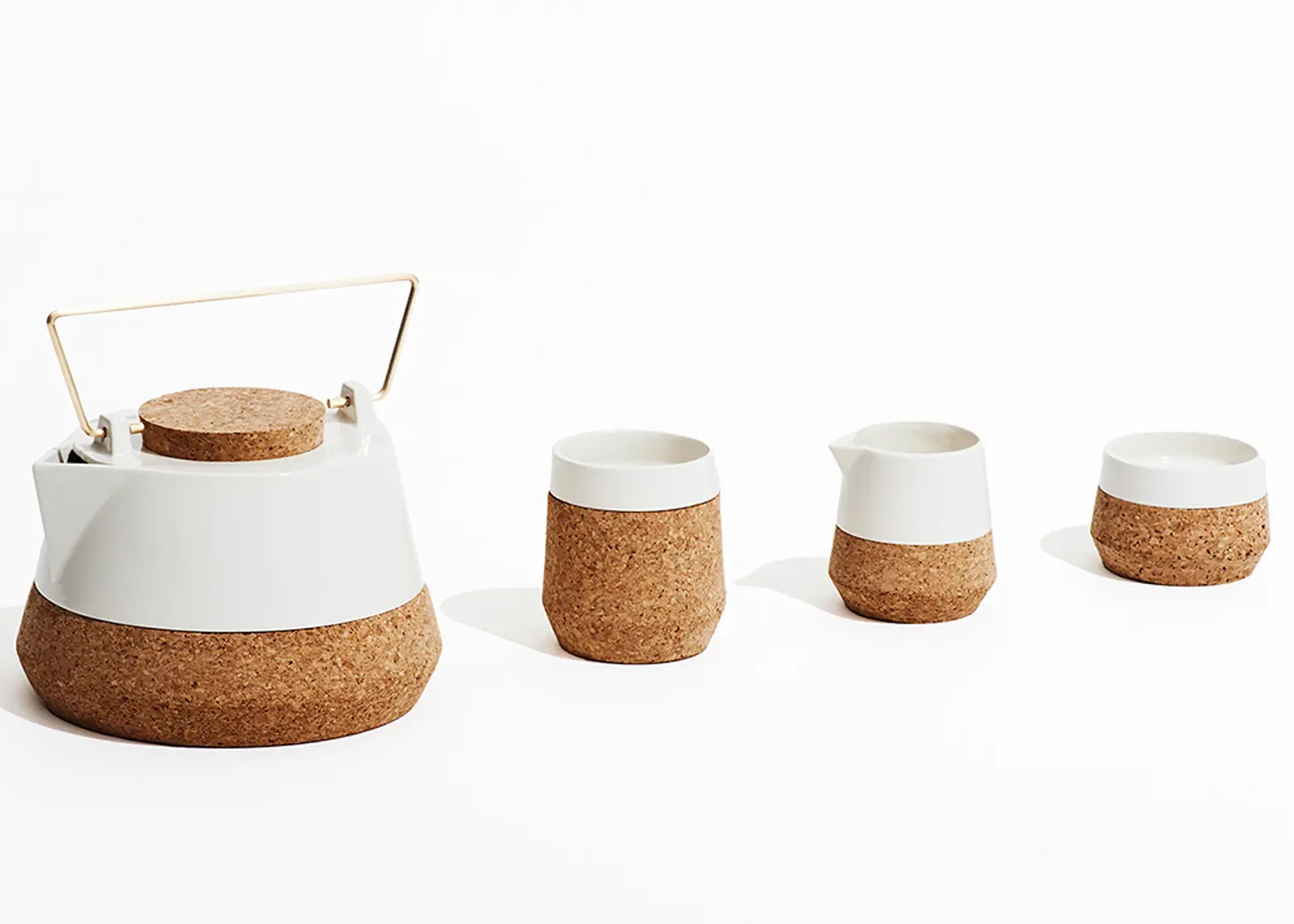 This tea collection consists of a teapot, cups, a milk jug and a sugar bowl. It's characterized by the combination of porcelain and cork, which not only brings in contrasting textures and a unique aesthetic to the table, but it also makes it extremely functional. The cork keeps the tea warm and provides a comfortable surface and temperature when holding the cup, in addition to protecting the fragile porcelain.
Cork is a renewable, biodegradable material harvested from the Quercus suber's bark. 50% of the cork harvested annually worldwide comes from Portugal and it is most commonly used for wine stoppers. However, it's a great material for using with household objects because it is light, easy to clean, non-allergenic, non-toxic and has exceptional acoustic andthermal-insulating qualities.
Browse more of Danish Studio FEM's products on their website.
Photos courtesy of Studio FEM