Powerful photos show the COVID-19 crisis through the eyes of New Yorkers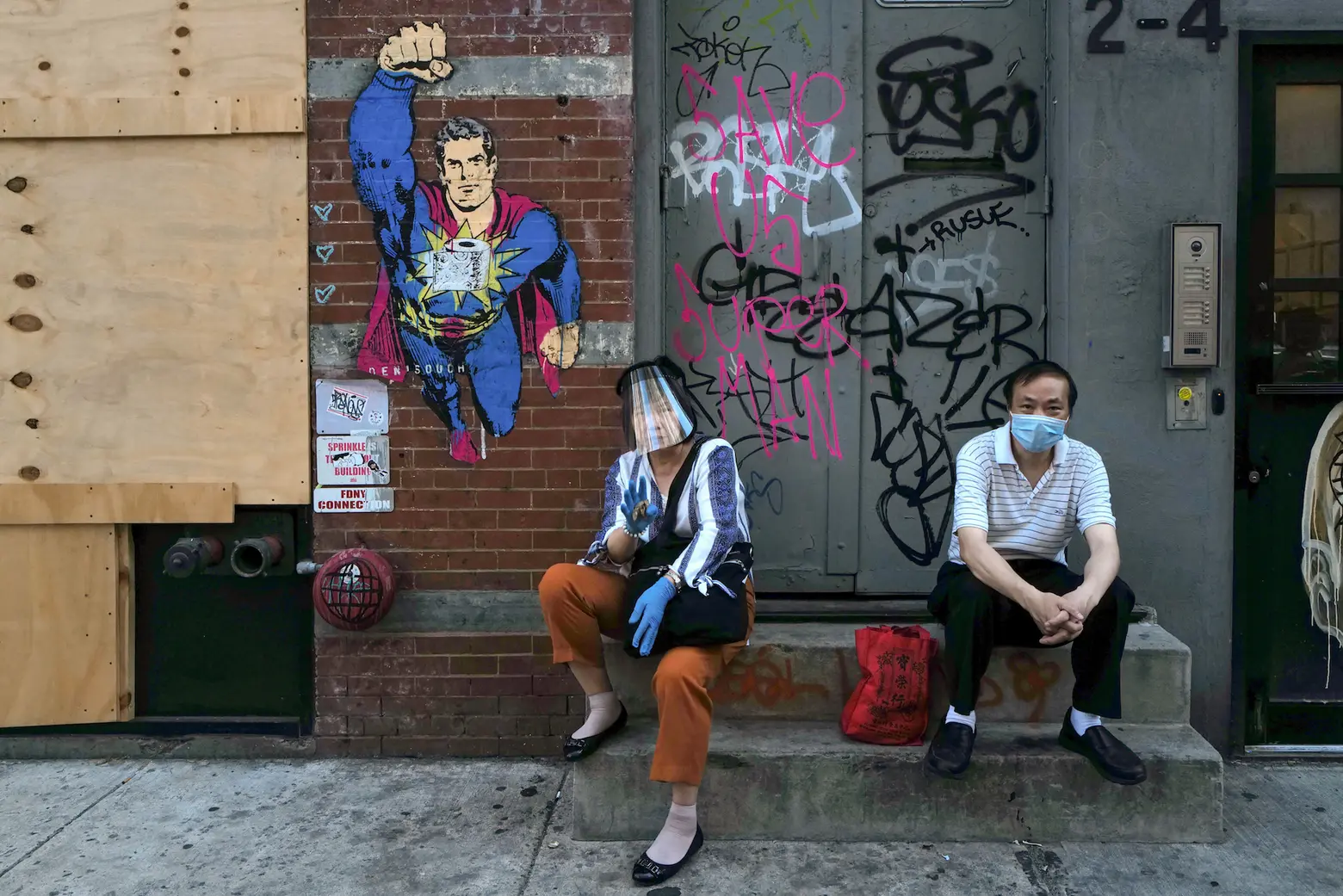 The Museum of the City of New York will reopen on Saturday with a stunning new outdoor installation. The first phase of the museum's New York Responds project includes a photo exhibit depicting life in New York City in the early days of the coronavirus pandemic and the Black Lives Matter protests that kicked off in May and continue today. On view starting August 1, the powerful photographs have been installed at the Upper East Side museum's terrace and balustrade.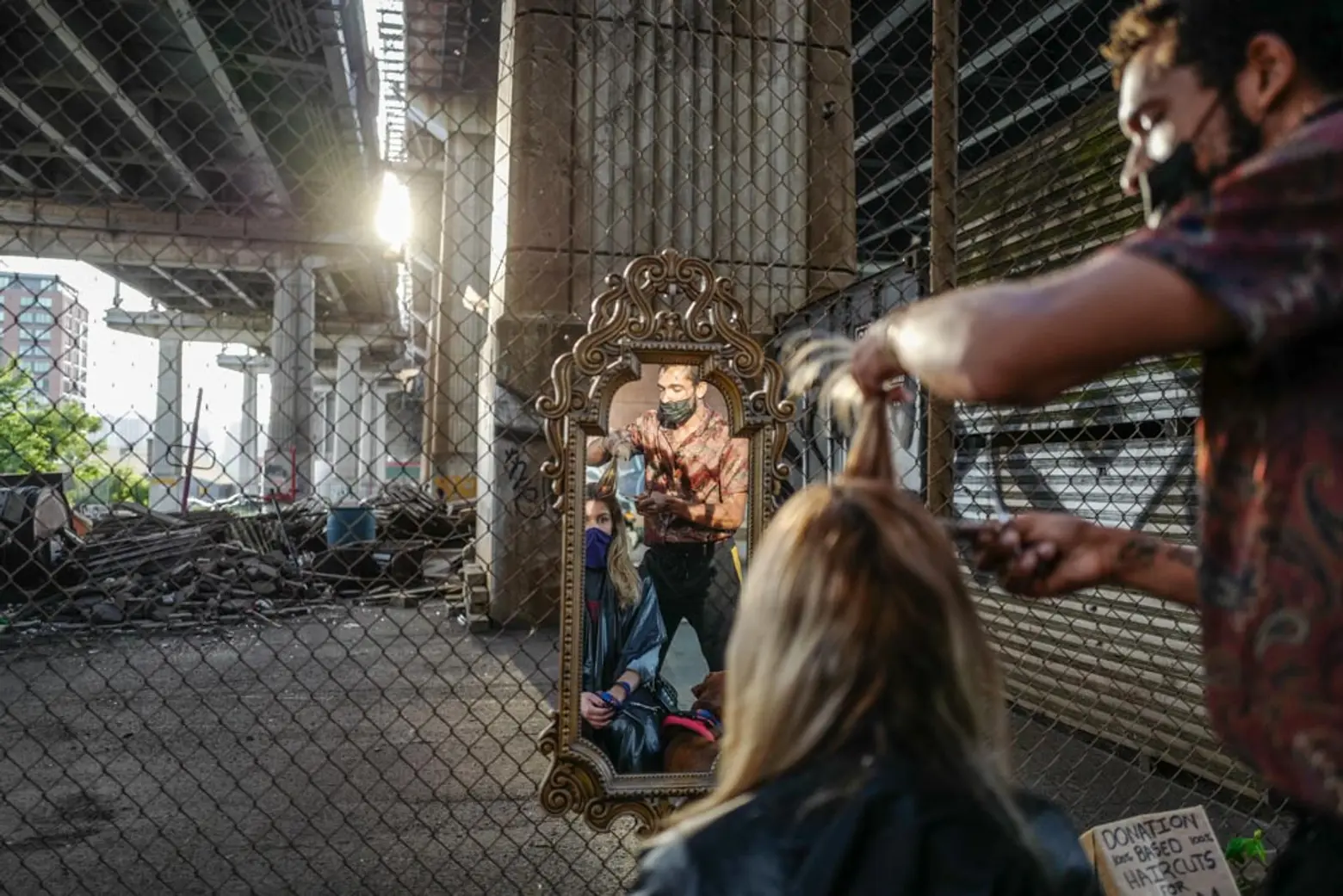 "Anthony Payne at work under the Williamsburg Bridge," June 15, 2020; Photograph by Francesca Magnani, @magnanina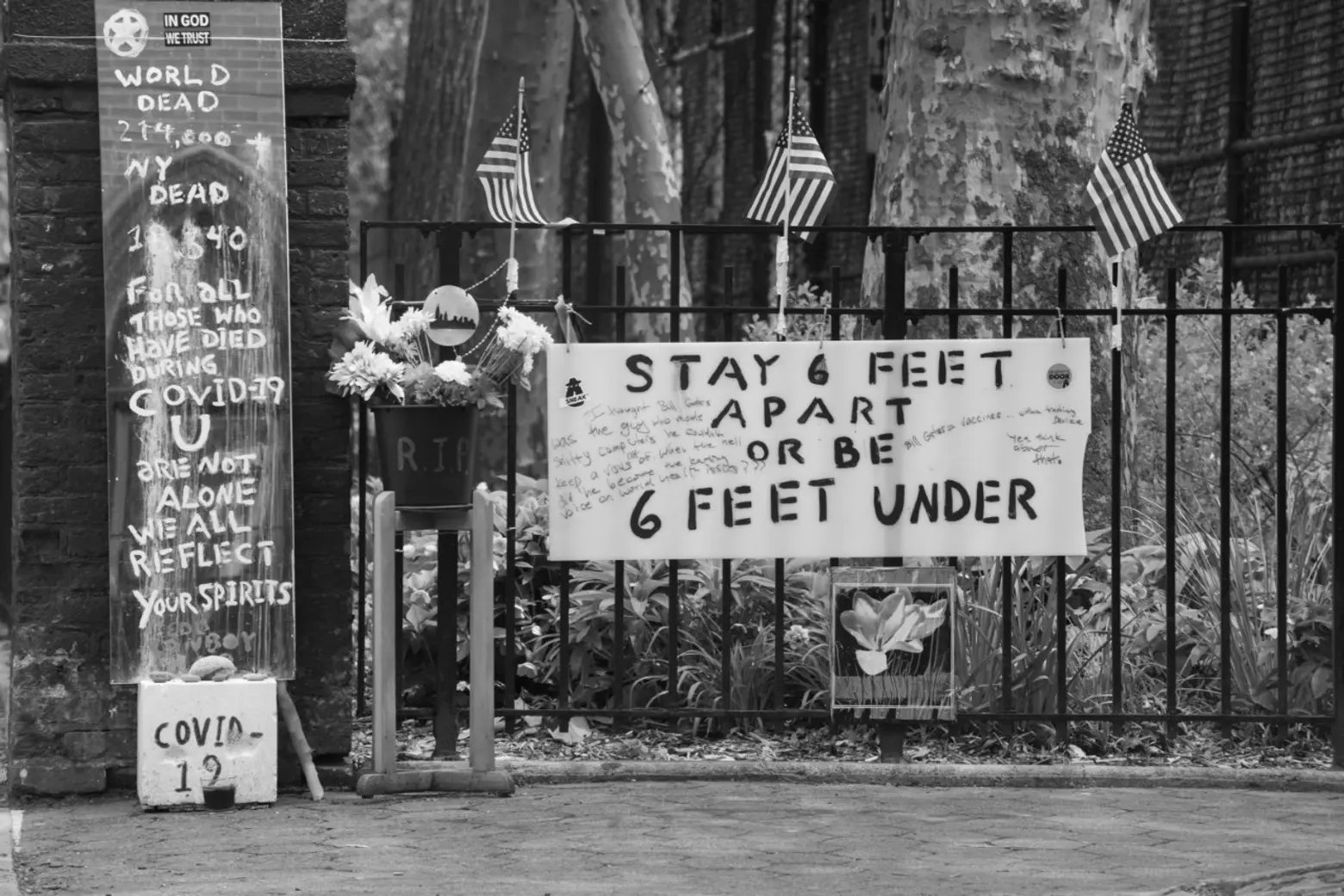 "Creating During COVID-19: East Village Addition," May 8, 2020; Photograph by Juliana E Muchinyi, @aluche_events_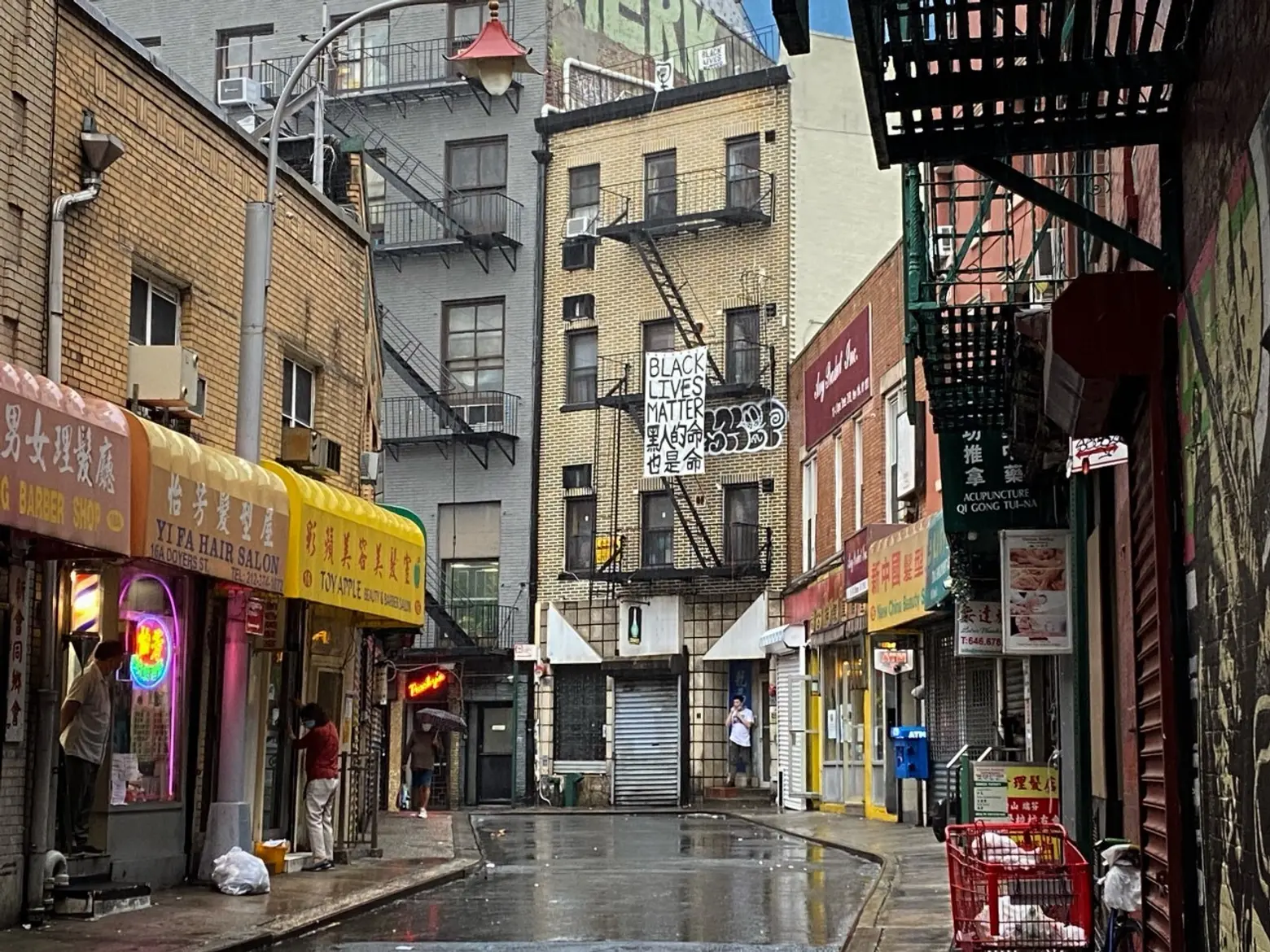 Untitled, July 10, 2020; Photograph by Gene Gutenberg, @guten212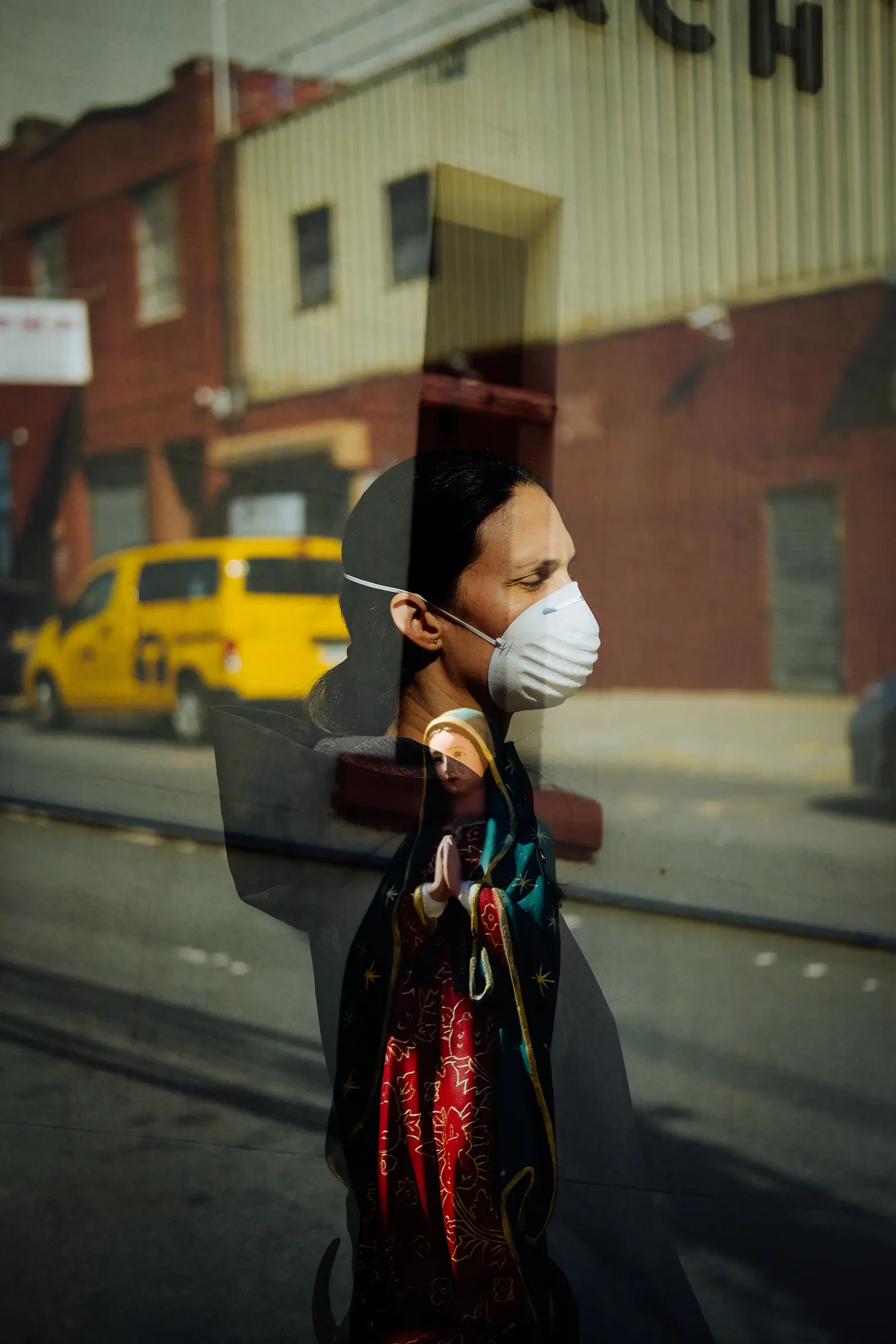 "Ruega por nosotros," April 4, 2020; Photograph by Valerie Caro, @vcamed
In April, MCNY invited New Yorkers to share photos documenting personal experiences through the lens of the crisis. The installation includes some of these images submitted through social media with the hashtag #COVIDStoriesNYC and #ActivistNY.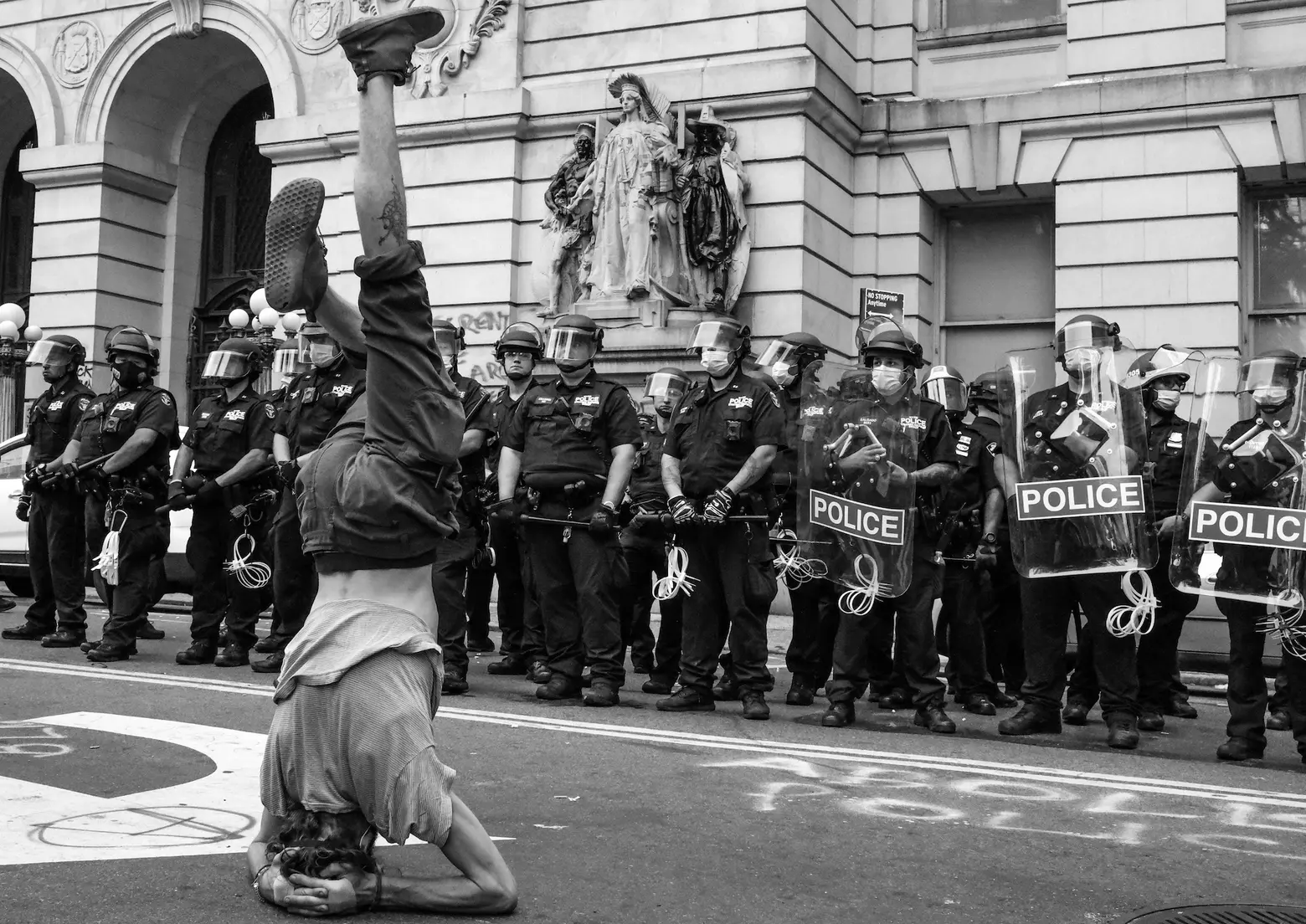 Photograph by Clayton Benskin, @clay_benskin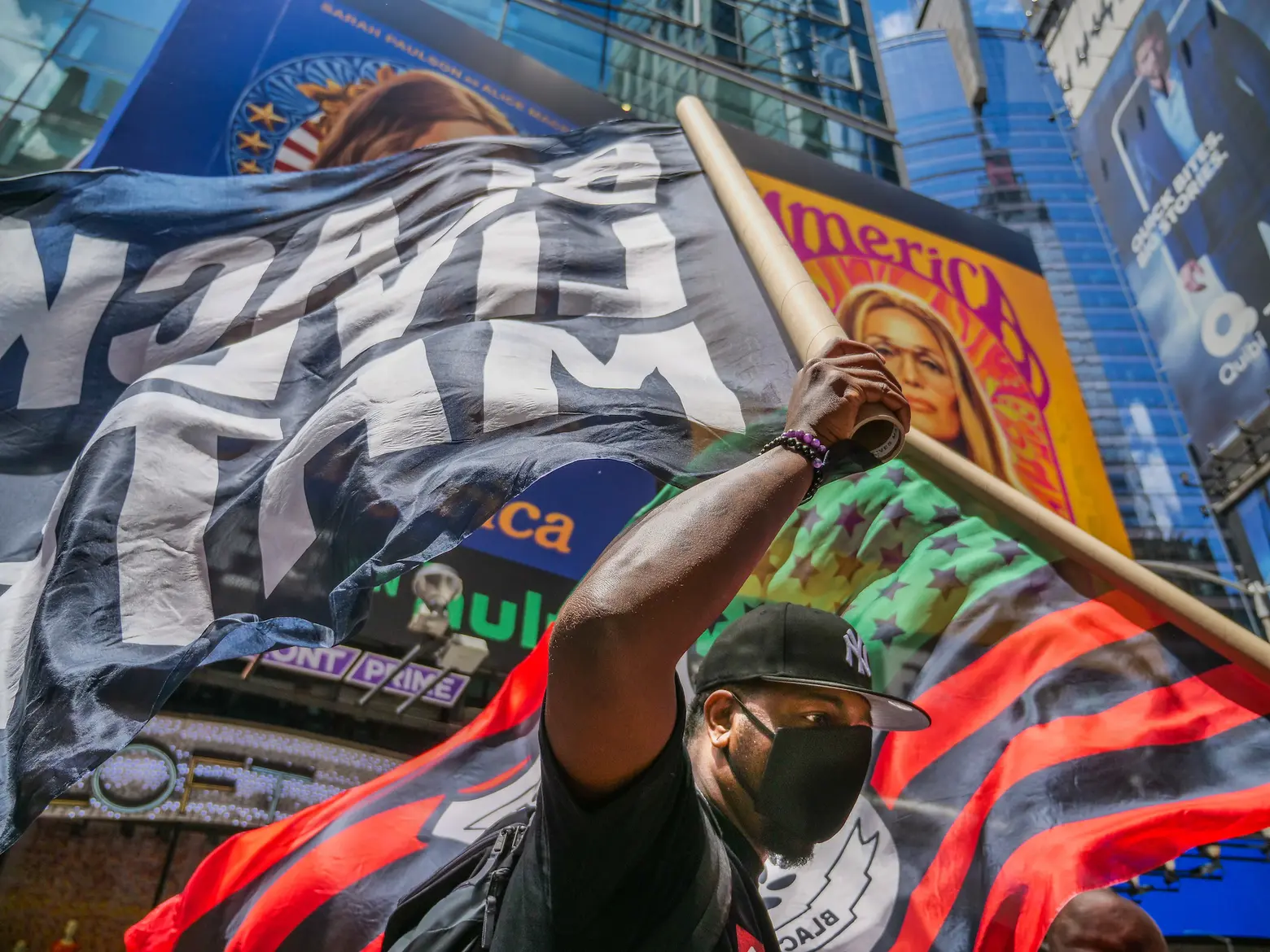 Photograph by Milo Hess, @milohessphoto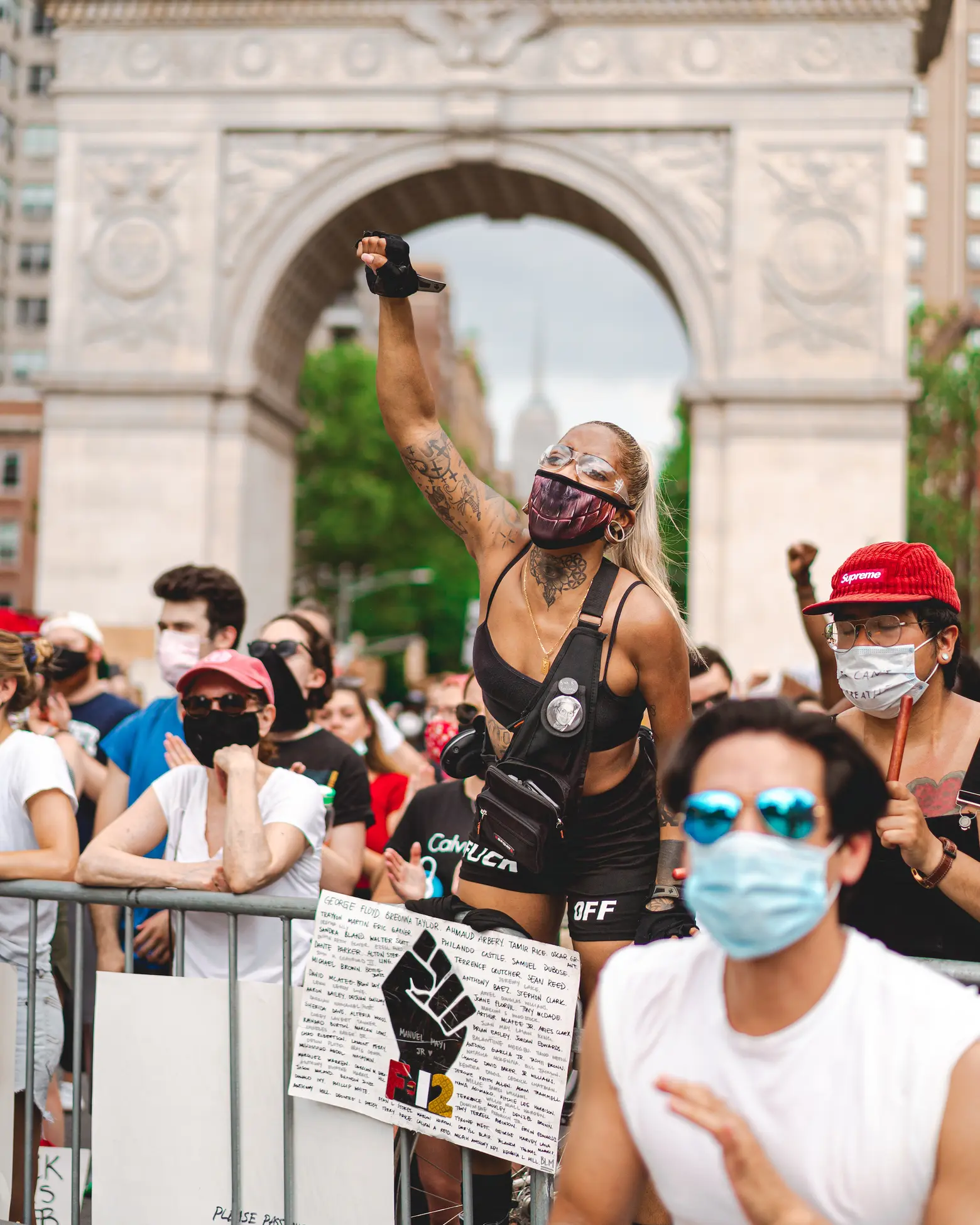 "Confluence," June 6, 2020; Photograph by Enrique Garcia, @n.ri.k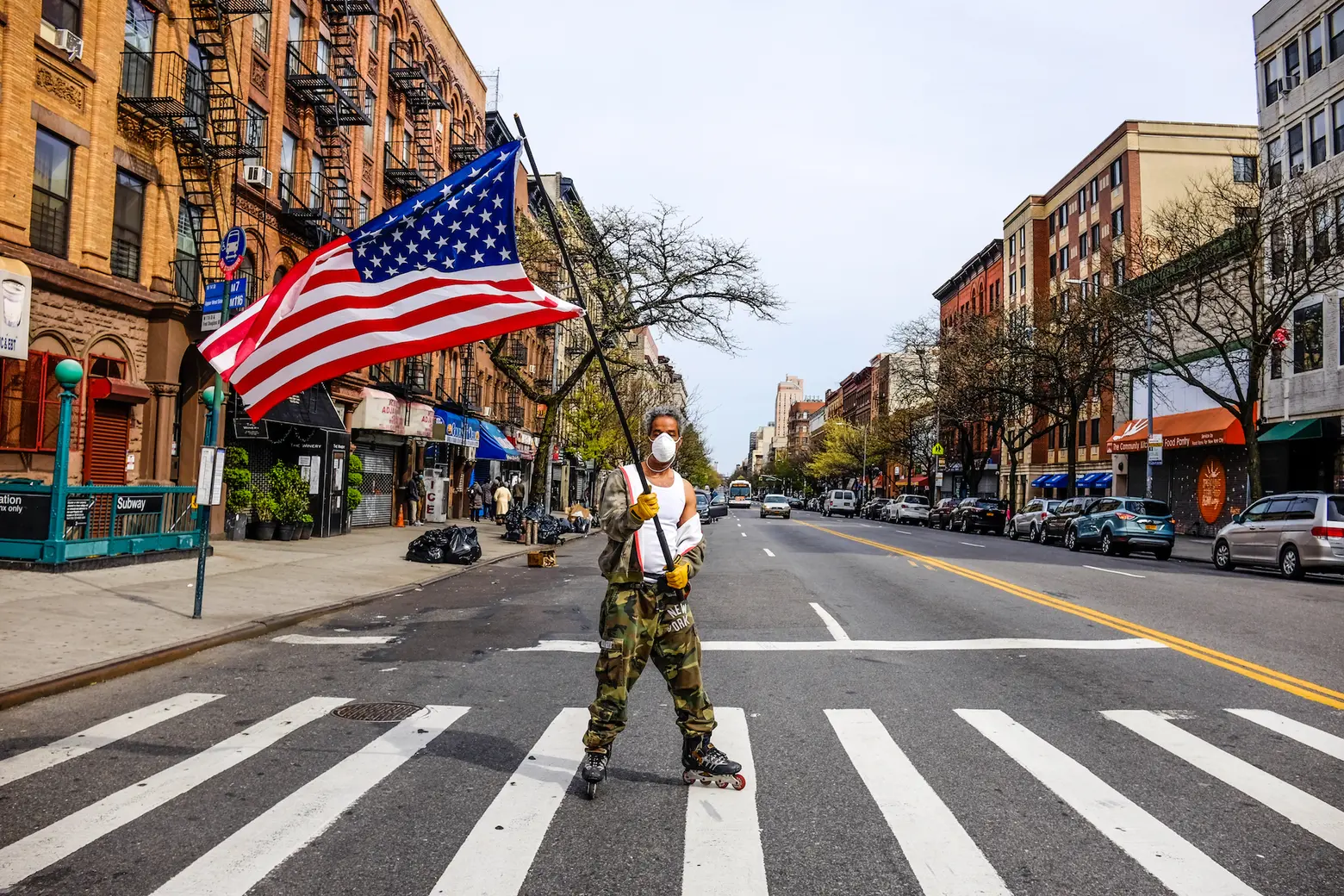 "One for All and All for One," April 19, 2020; Photograph by Francisco Vasquez, @cisconyc
The new exhibit "includes responsive online and on-site interpretative presentations reflecting on the pandemic, the protests, and envisioning New York's future; and remote programs for adult, families, and educator audiences."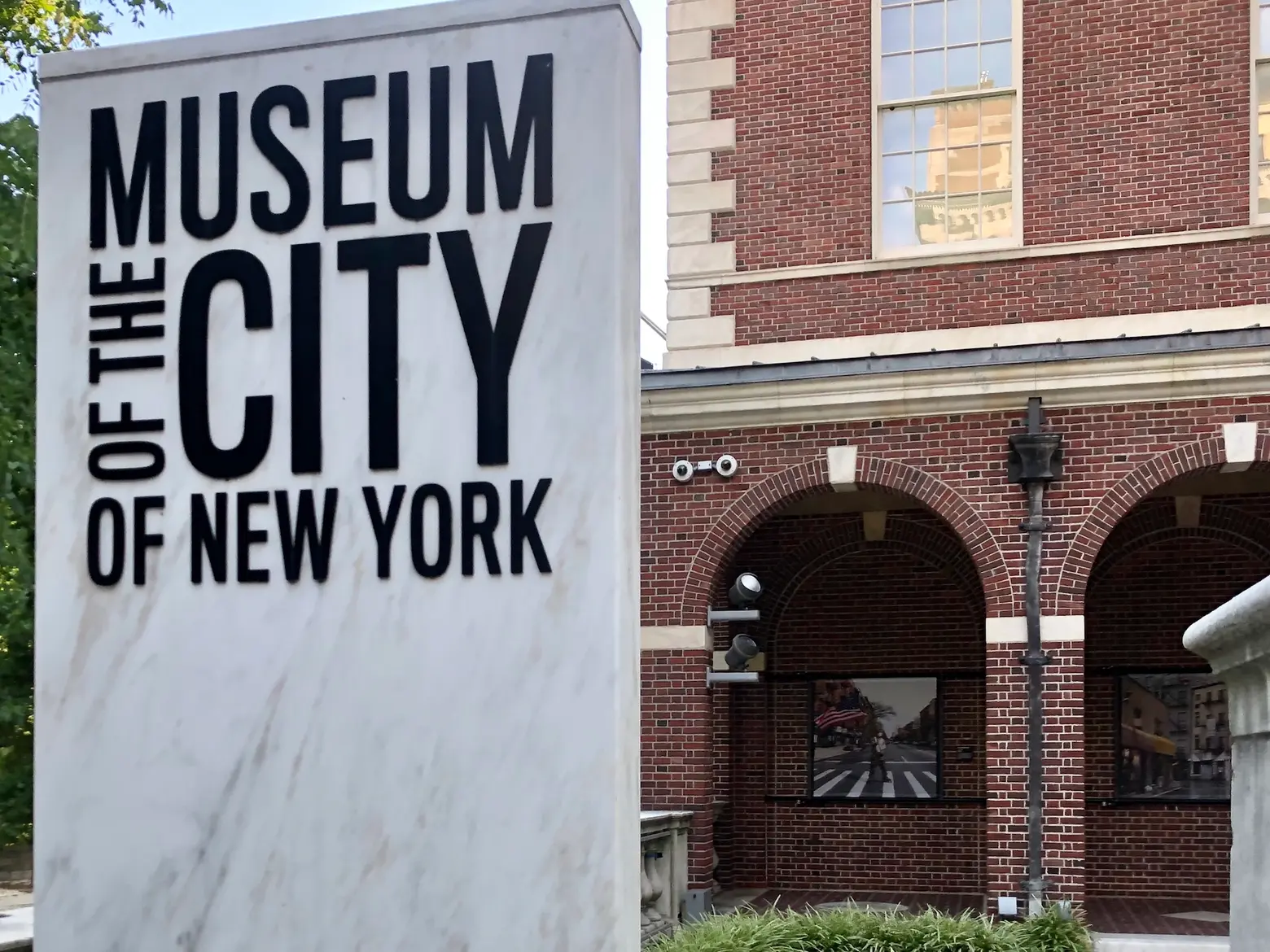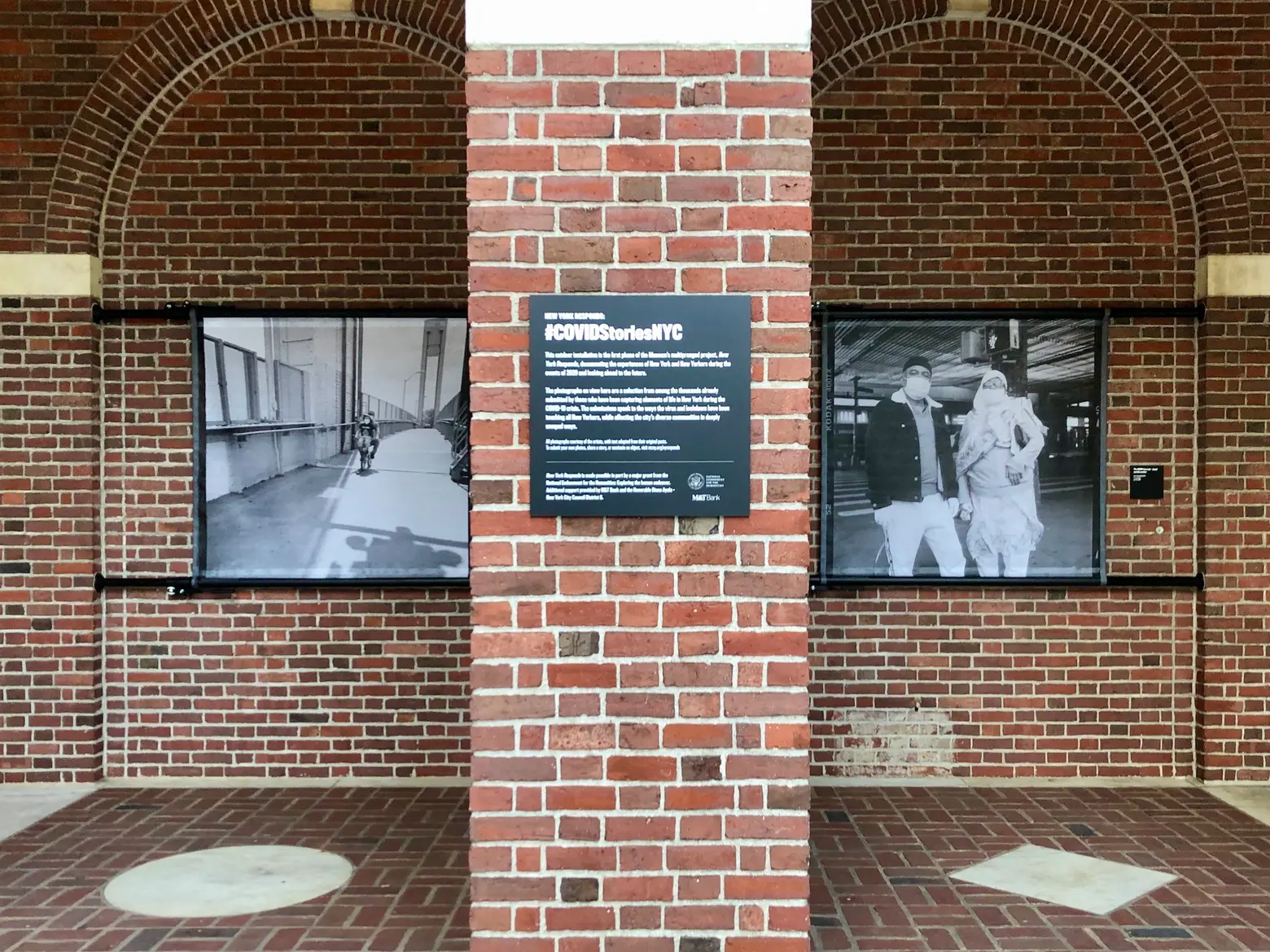 Photos courtesy of MCNY
The outdoor installation is just a starting point for a larger exhibition that will open later this year, according to the museum. MCNY is also accepting nominations for objects to be included in the physical exhibit or museum collection via email.
The museum will not be able to reopen for indoor activity yet, as Gov. Andrew Cuomo prohibited them from doing so as part of phase four earlier this month. Outdoor arts and entertainment are permitted.