Clinton Hill Mansion Designed by Iconic Brooklyn Architect Hits the Market for $3.85 Million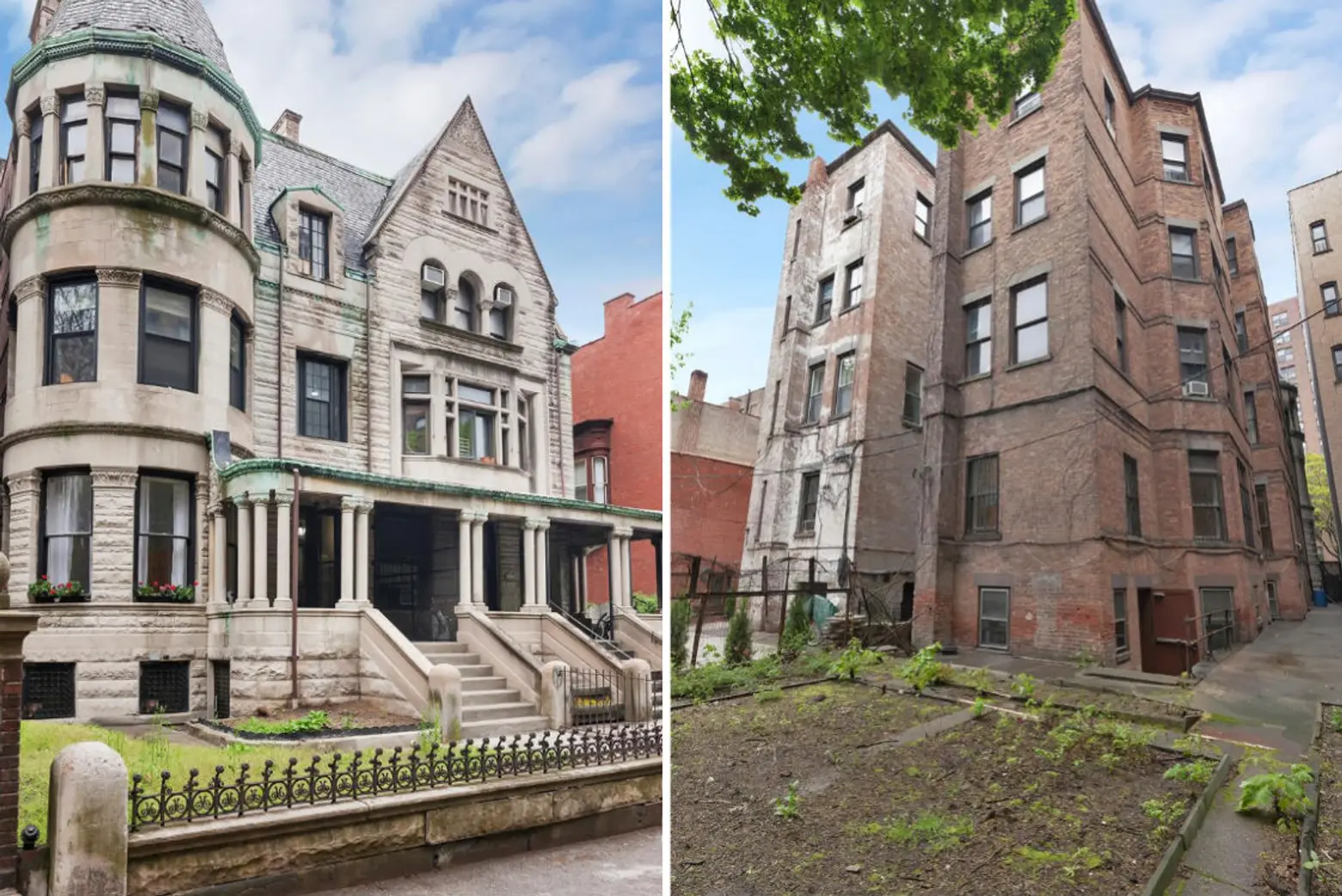 Once upon a time, Clinton Hill was a neighborhood of mansions designed by some of Brooklyn's most prominent architects. Many have since been demolished and replaced with either townhouses or apartment buildings. But this one at 186 Clinton Avenue still stands, on a stretch that was known as the neighborhood's "mansion row." Montrose Morris, a prolific Brooklyn architect, designed it in 1891 for William H. Beard, the son of the third wealthiest man in Brooklyn, William Beard, Sr. It's so massive it's been divided into several apartments—the property being offered is only one-half of the mansion, which holds eight units.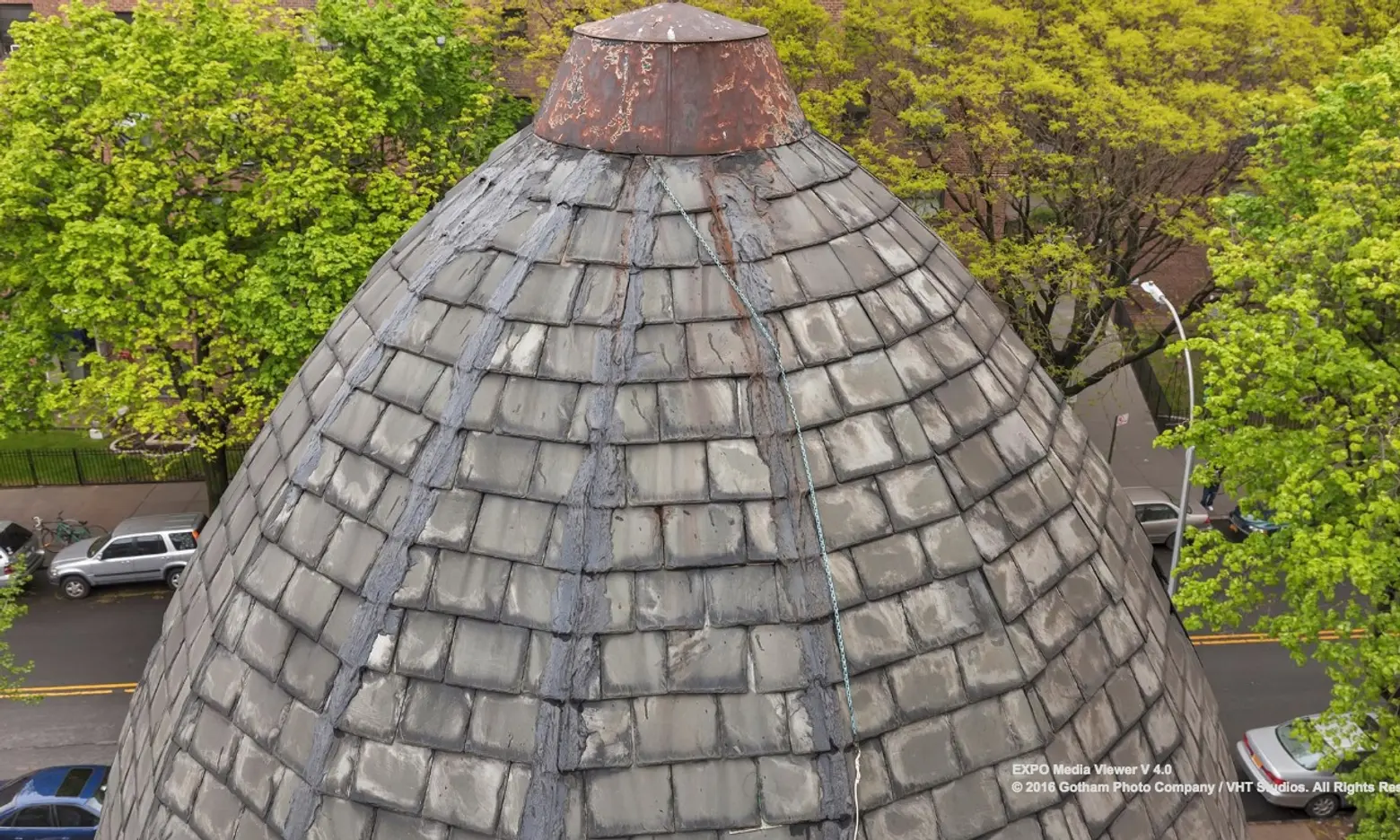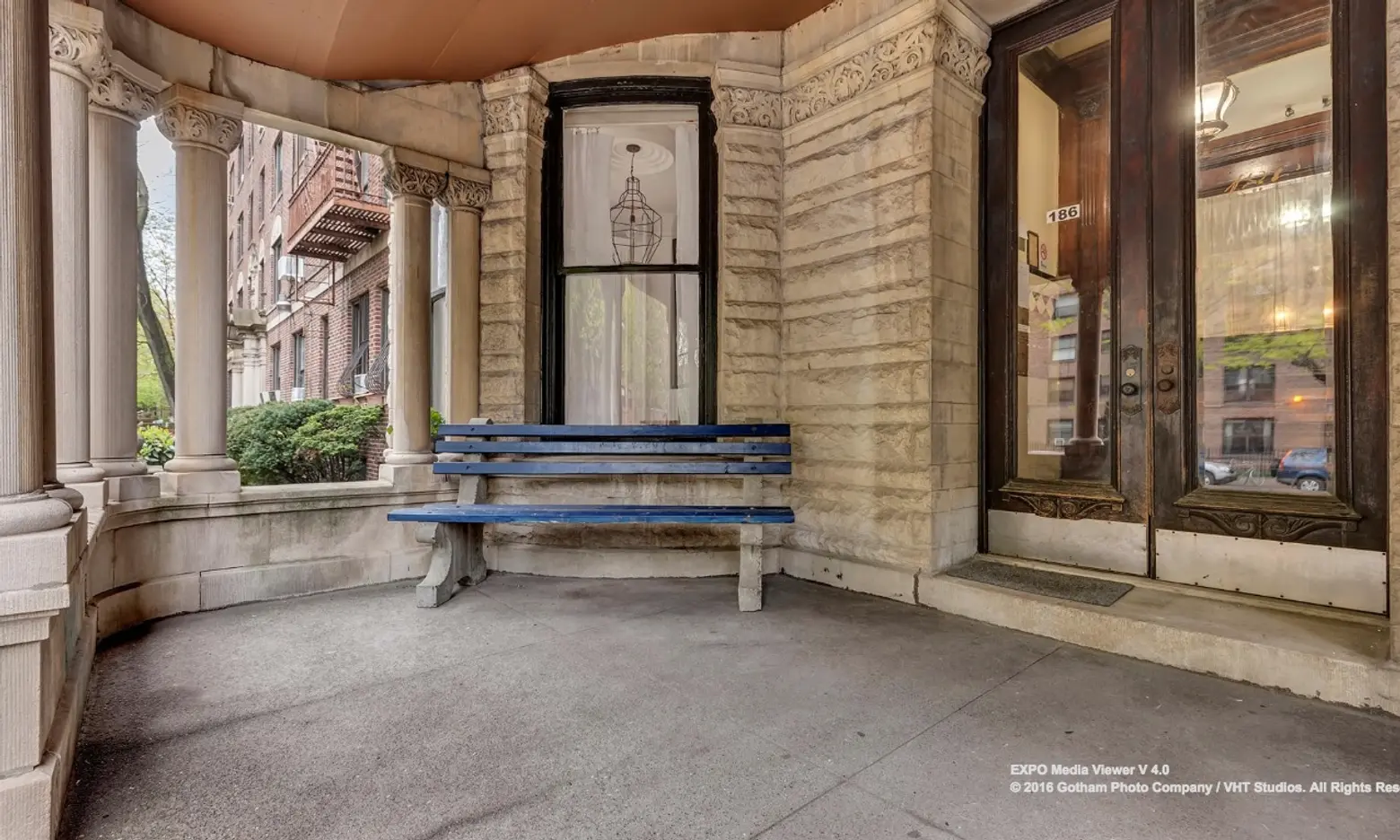 The mansion spans 50 feet along the block, with a wide walkway that served as an alley for horses to be taken to the rear carriage house. The carriage house is no longer part of this property and the mansion was subdivided in the 1940s. The Indiana limestone facade, however, remains well in tact, with a prominent front yard, a fourth-story turret topped by a slate-covered domed roof, and a front porch with copper accents.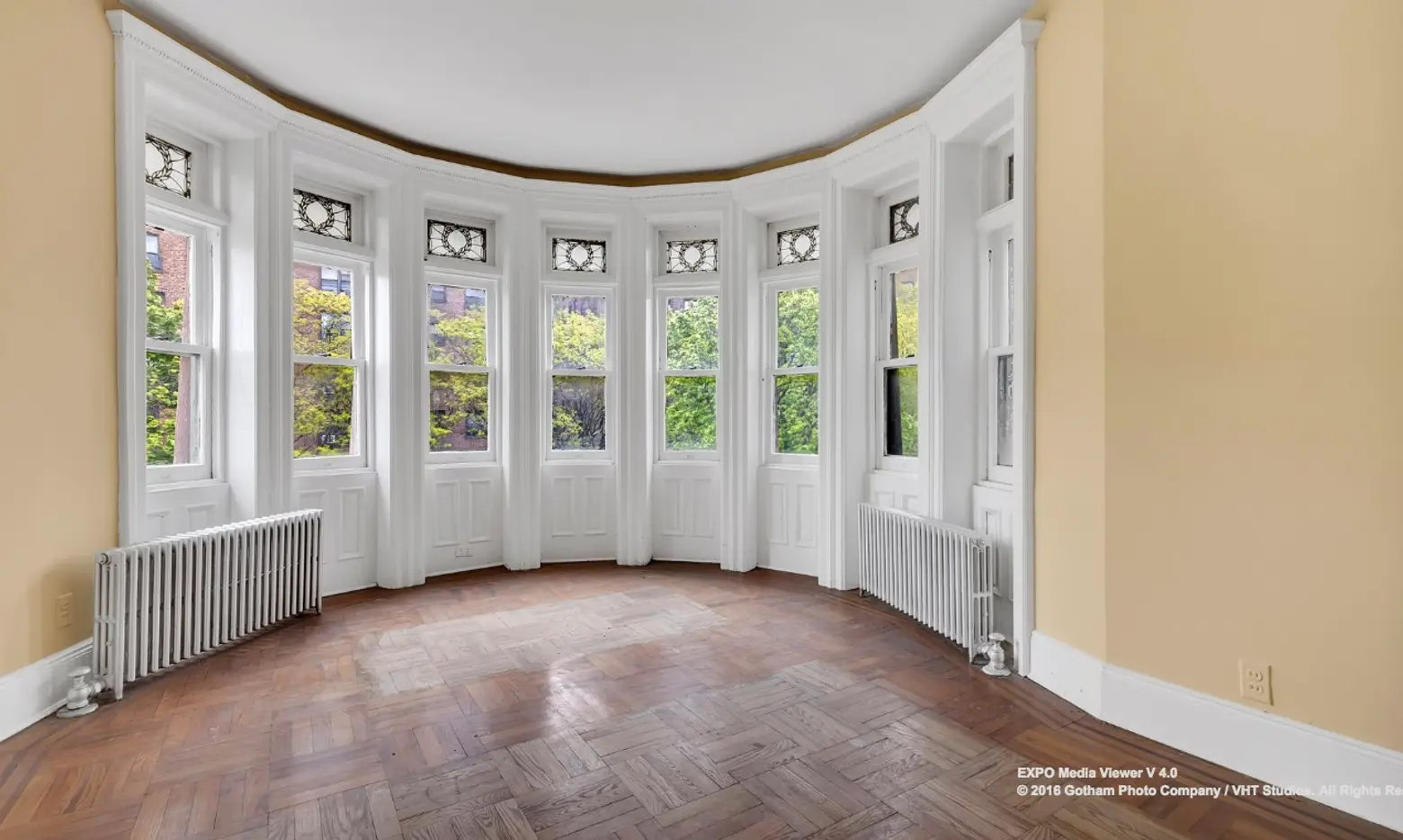 No. 186, even though it's not the full mansion, has a total of 6,700 square feet. According to the listing, approximately half of the eight units in the building will be delivered vacant. One of the apartments is located in the fourth-floor turret — there's a dropped ceiling now but a renovation would reveal the 15-foot dome roof above.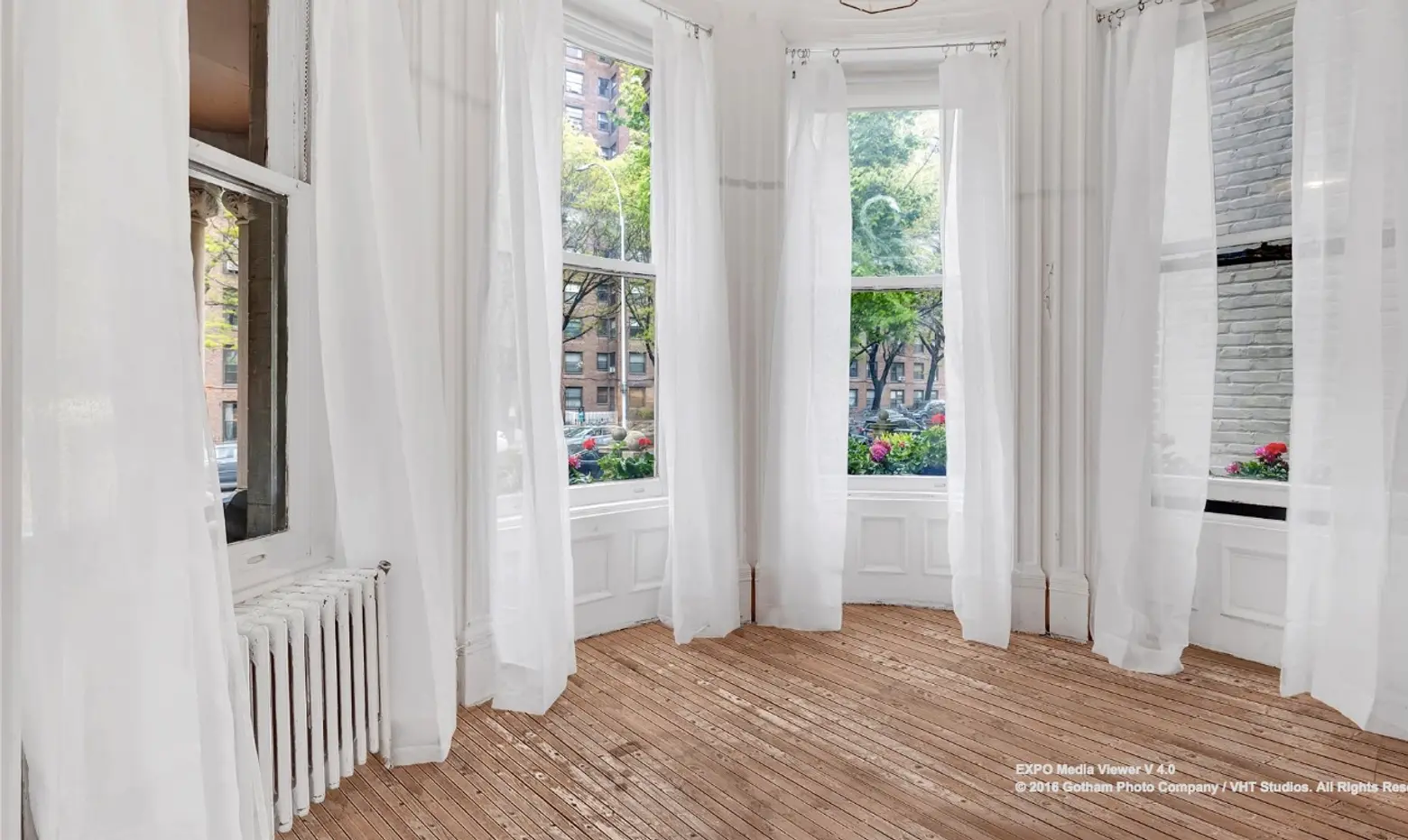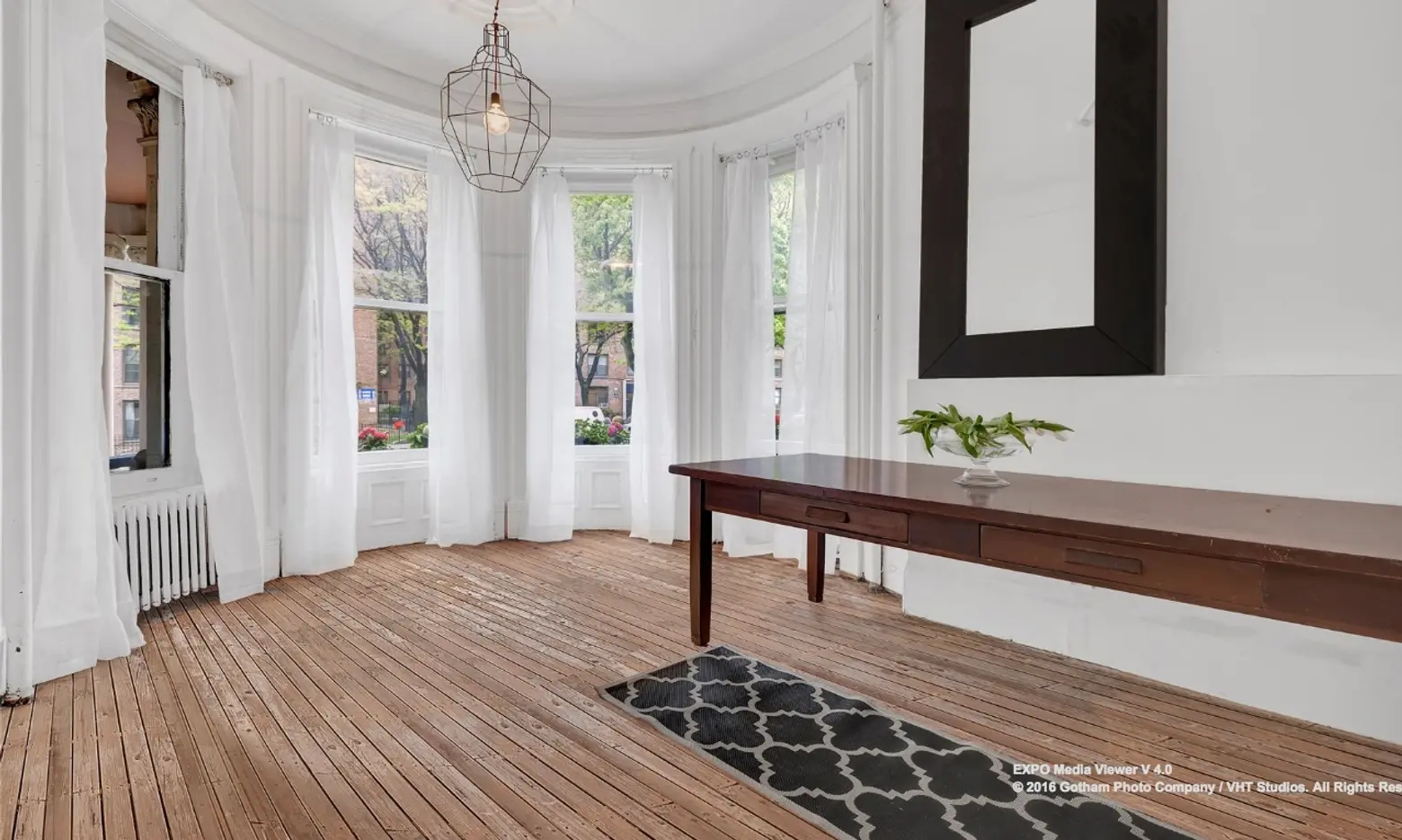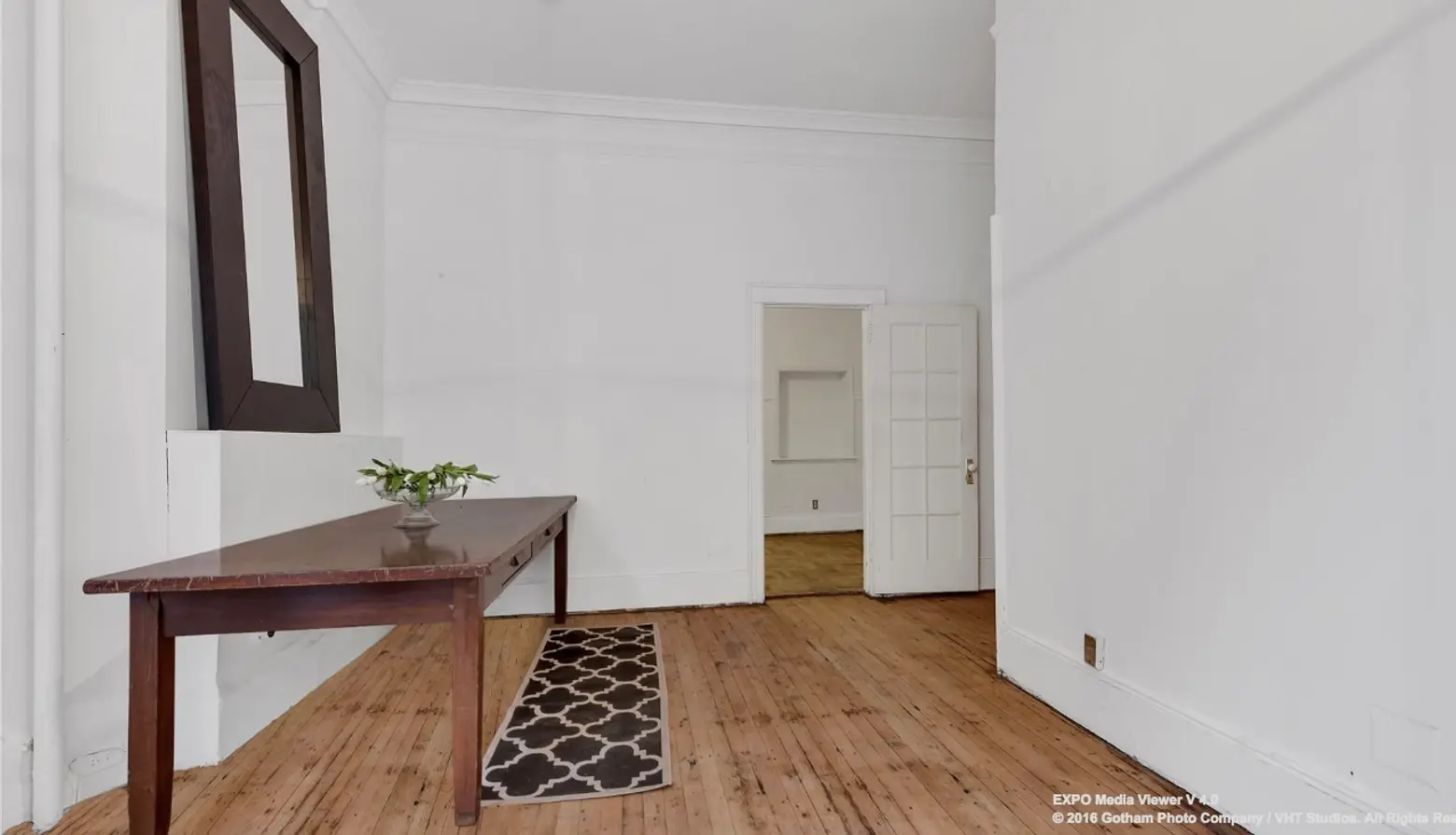 The original interior grandeur is long gone—this house would have been decked out in the finest woodwork and marble from top to bottom. But there are still some interior details left, like the huge curved glass windows on the parlor floor, stained glass, massive entryway doors, a mahogany staircase, mahogany window detailing and decorative plaster. Much of the original wood flooring is still in place.
The listing suggests that a buyer could bring their architect "and plan for a glass office/den on the roof with a lap pool." Sure, a lap pool would be nice, but wouldn't it be better to restore it with a magnificent interior like Montrose Morris originally envisioned? Just saying!
[Listing: 186 Clinton Avenue by Kathleen Perkins for Douglas Elliman]
RELATED:
Photos courtesy of Douglas Elliman