City reaches settlement, agrees to spend $2B on NYCHA improvements after federal probe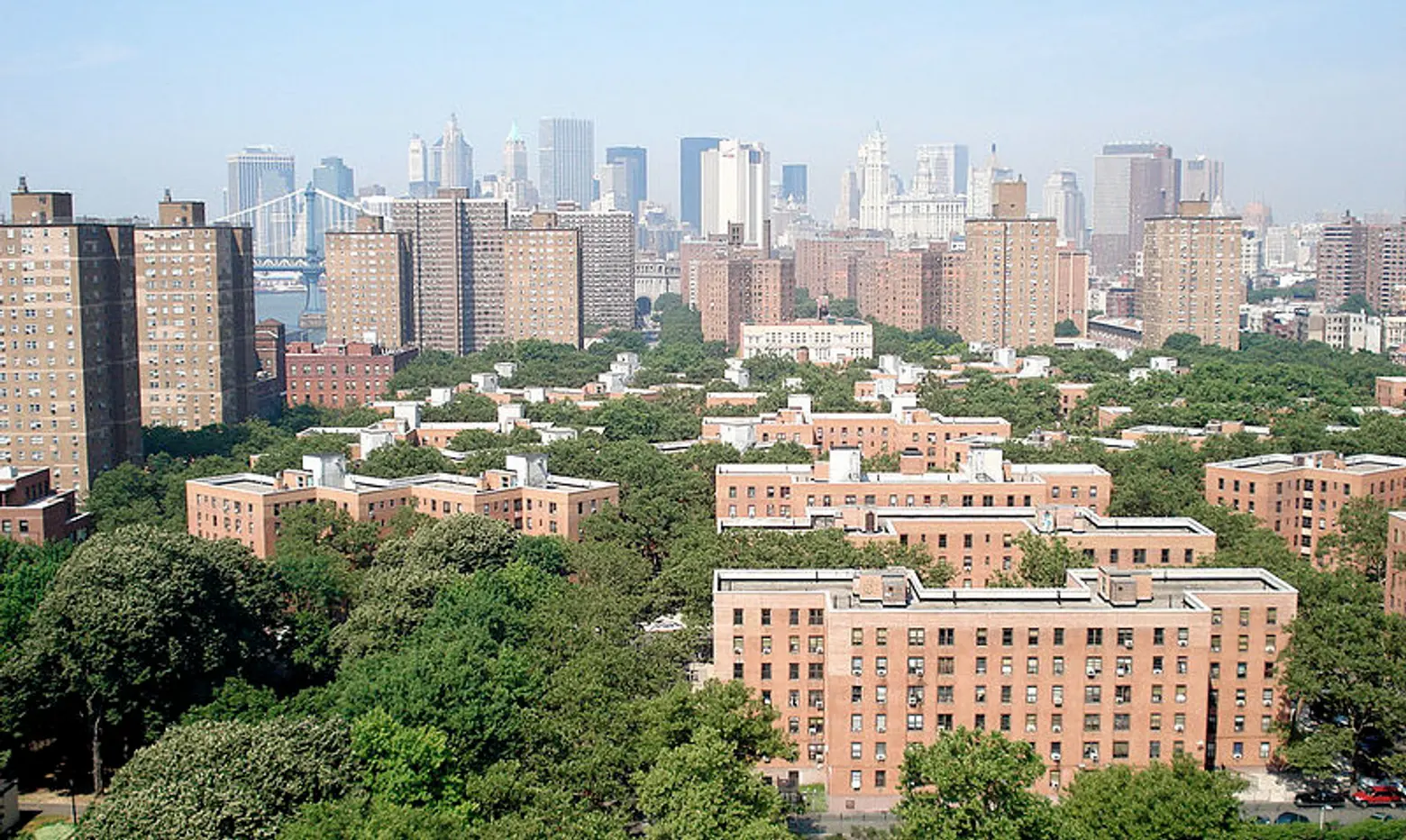 New York City has agreed to fork over $2 billion in the next 10 years to settle a federal prosecutors' investigation into safety and health issues at buildings run by the by the New York City Housing Authority (NYCHA), the Wall Street Journal reports. The city has been ordered to repair buildings run by the country's largest city housing authority after an investigation by the U.S. Attorney's District Office, which began in 2015, checked reports of crumbling conditions across the authority's 325 developments.
As 6sqft reported recently, Gov. Andrew Cuomo declared a state of emergency for NYCHA in April and appointed an independent monitor to be selected by Mayor Bill de Blasio, City Council Speaker Corey Johnson and the Citywide Council of Presidents by June 1. If the independent monitor was not selected by that date, City Comptroller Scott Stringer will be in charge of choosing the monitor within two weeks.
The agreement reportedly stipulates that the city will spend $1 billion over the first four years, in addition to what was already promised to the agency, and spend $200 million annually each of the following years over the 10-year term. The authority will also be overseen by a federal monitor during the term of the agreement, which is known as a consent decree.
The consent decree from federal prosecutors addresses issues like lead paint, mold and vermin in public housing. De Blasio has not yet signed the agreement, which will give the city more responsibility for the authority, but is expected to do so.
HUD took disciplinary action against the authority recently when it curtailed the city's ability to allocate money for major repairs to public housing stock. Most recently, NYCHA has been scrutinized for conducting inspections of lead paint in apartments with children and for not fixing broken boilers during this year's frigid winter. Stringer's office found that out of the nearly 22,000 heat and hot water complaints during a two-week stretch of brutally cold temperatures, the complaints came from tenants living at over 30 NYCHA developments.
[Via WSJ]
RELATED: