Cuomo declares state of emergency for NYCHA, creates independent monitor to oversee authority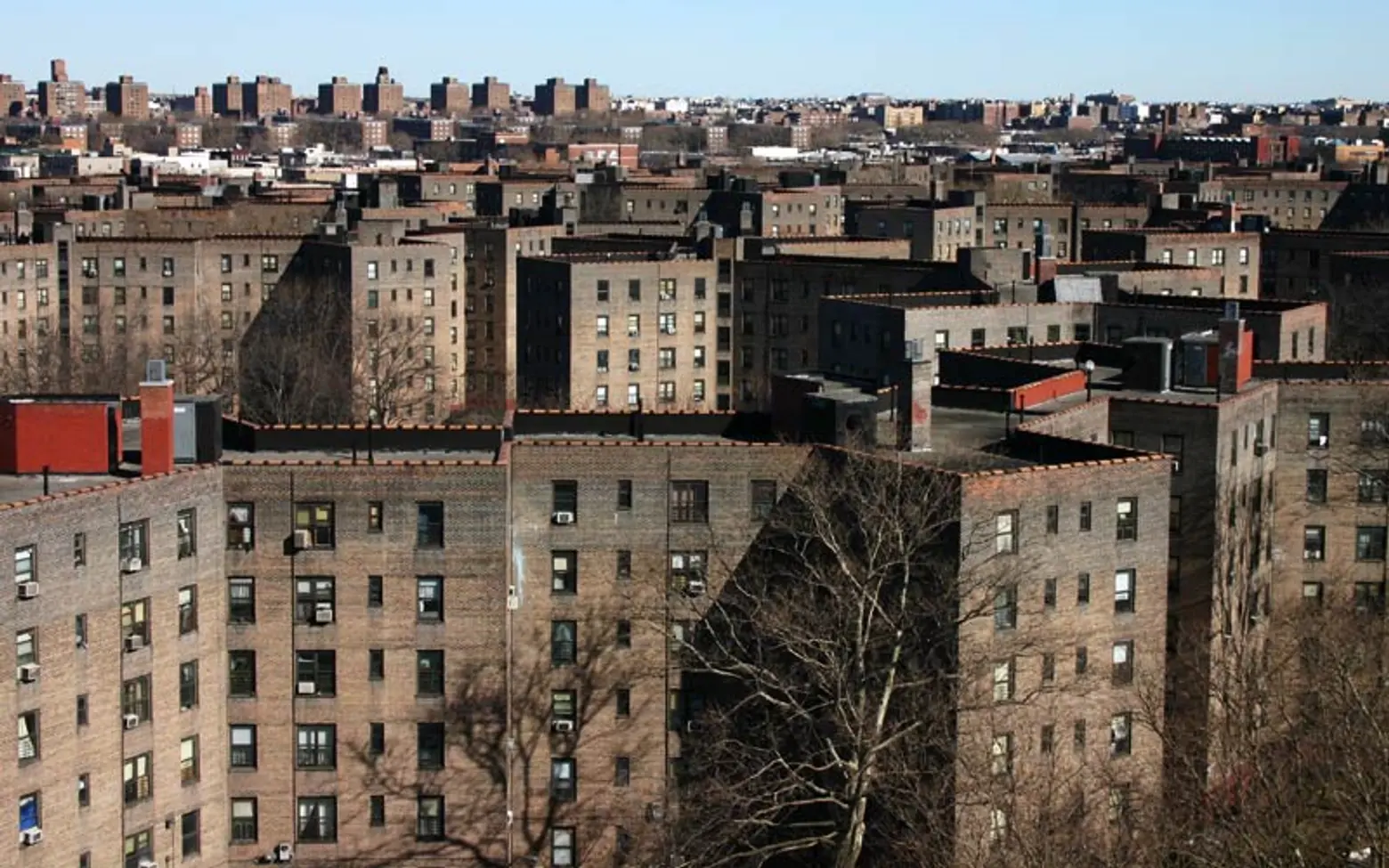 Citing hazardous conditions like lead paint and mold, Gov. Andrew Cuomo on Monday declared a state of emergency for the New York City Housing Authority (NYCHA). He also ordered an independent monitor be appointed within 60 days to expedite repairs and upgrades. An investigation by the state's Health Department revealed this week that in the last month alone, at least one severe condition that poses a health risk has been found inside 83 percent of 255 apartments checked, including peeling paint, mold, evidence of rodent and insect infestation and missing smoke and carbon monoxide detectors. The monitor will also oversee how NYCHA spends the $250 million the state allocated in its budget signed this weekend, according to the New York Times.

Photo via Governor Cuomo's Flickr
During his announcement, Cuomo called NYCHA apartments "some of the worst living conditions I have ever witnessed." He continued: "After seeing how these families are forced to live their lives every single day, I made a pledge to the people of New York that I would not sign the budget unless funding was dedicated to address the human tragedy that is NYCHA housing."
Cuomo's executive order requires the independent monitor be chosen within 60 days by Mayor Bill de Blasio, City Council Speaker Corey Johnson and the Citywide Council of Presidents, a group of tenant representatives chosen by NYCHA residents. The monitor would then have 30 days to select a contractor for repairs, without input from NYCHA. Once the contractor is selected, the state will release the $550 million ($250 million in emergency state resources and previous $300 million commitment for repairs) to the monitor, who will have authority over the funds.
The governor's declaration comes two weeks after the federal Department of Housing and Urban Development hindered the city's ability to spend money without approval first, following an investigation that found NYCHA failed to conduct mandatory lead paint inspections for four years. Plus, this winter, the authority failed to upgrade or fix boilers, leaving more than 323,000 people without heat or hot water. New York City currently has 400,000 public housing residents.
City officials have said NYCHA intended to use $250 million allocated in the budget to replace 63 boilers in 14 housing developments. In a letter to the state's budget director, Robert Mujica, the Deputy Mayor for Housing and Economic Development Alicia Glen, urged the funding be released as soon as possible.
According to Glen, it's been "357 days since the State allocated $200 million in its Fiscal Year 2018 budget" and "1076 days since the State allocated $100 million in Fiscal Year 2016 for security and quality of life projects at NYCHA."
[Via NY Times]
RELATED: