City orders Central Park statue of 'hero' M.D. who performed experiments on slaves be removed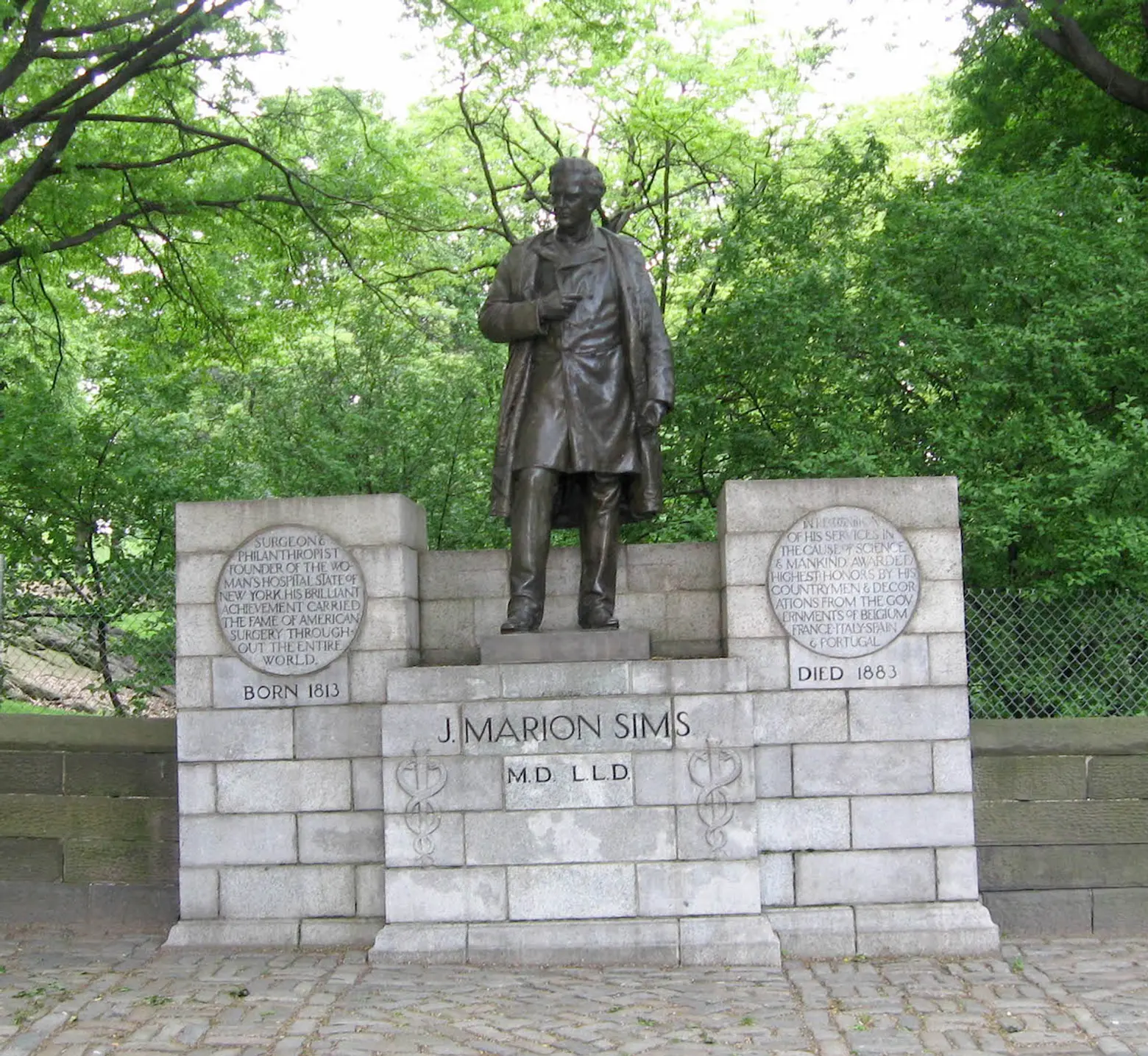 New York City's Public Design Commission voted unanimously Monday in favor of removing a statue of 19th century surgeon J. Marion Sims from its Central Park pedestal, the New York Times reports. It was recommended that the statue of the controversial doctor, who conducted experimental surgeries on female slaves without their consent (and without anesthesia), be removed from its spot at 103rd Street in East Harlem after Mayor Bill de Blasio asked for a review of "symbols of hate" on city property eight months ago. 6sqft previously reported on the request by Manhattan Community Board 11 to remove the East Harlem statue of Sims, who is regarded as the father of modern gynecology. The statue, which will be moved to Brooklyn's Green-Wood Cemetery where the doctor is buried, represents the city's first decision to make changes to a prominent monument since the review.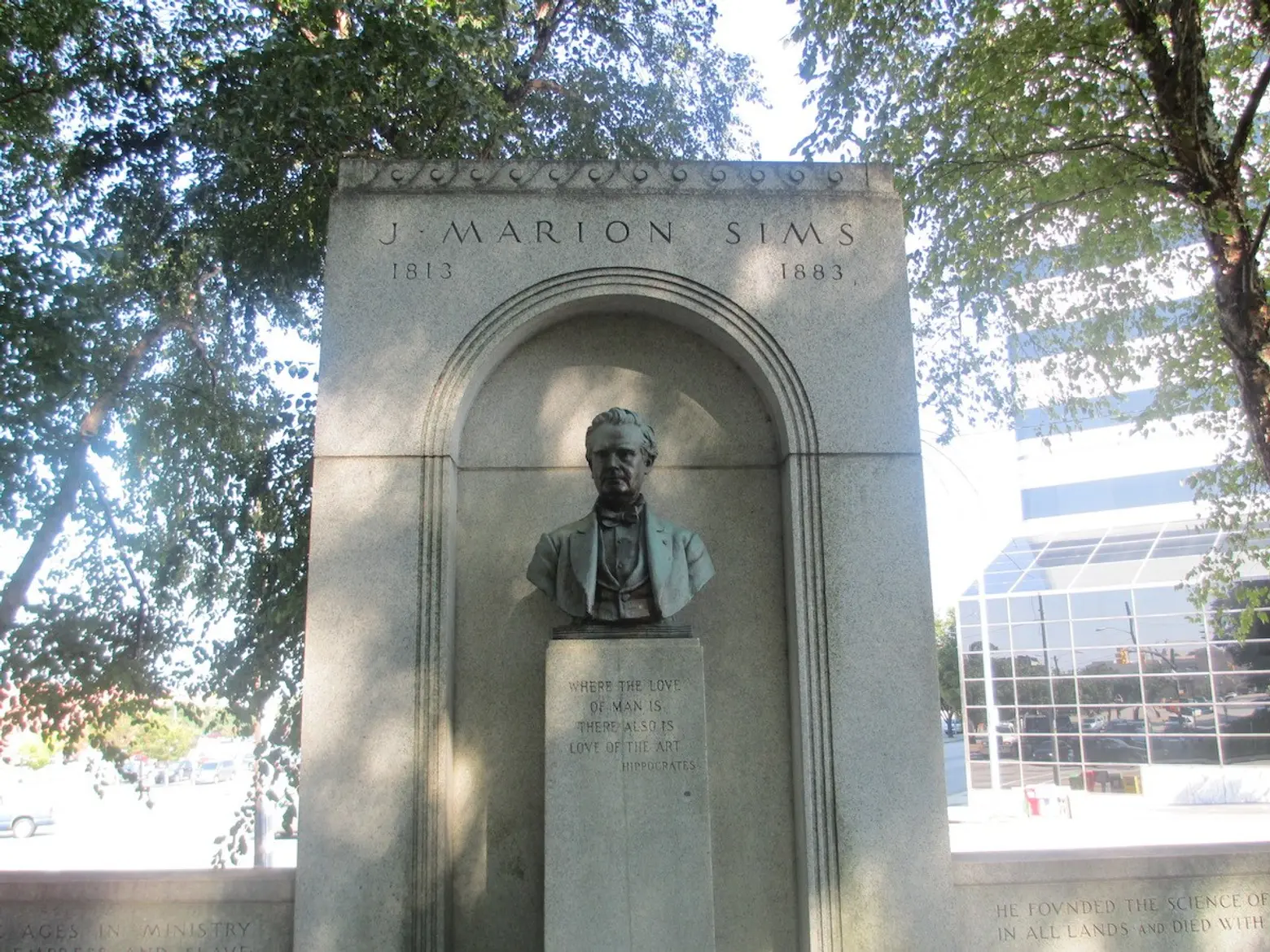 Bust of Dr. J. Marion Sims in Columbia, South Carolina. Image: Wikimedia Commons.
It is well known that the same doctor's fame came at the expense of enslaved black women on whom he performed surgery without anesthesia or informed consent. In all of the doctor's well-documented experimental research in developing a successful surgery to correct vesicovaginal fistula, a post-childbirth condition that plagued a significant number of women, the fact remains that the research was conducted on slaves brought to him by their masters. Only when he determined the surgery to be a success did Dr. Sims perform it on white women, using anesthetic. The statue was first erected in Bryant Park in the 1890s but was removed for subway construction in the 1920s. It was installed at the East Harlem location across from the New York Academy of Medicine in 1934.
Some at the City Hall meeting spoke out against having the statue simply moved to another location. Activist Amrit Trewnsaid "The relocation of the Sims monument to Green-Wood Cemetery in Brooklyn by the City of New York denotes that this physical representation of anti-black violence will still stand and maintain its presence in the heart of yet another community of color." He asked the city to have the statue "demolished in its entirety." The Parks Department will move the bronze statue from East Harlem to Brooklyn today.
J. Marion Sims is down @WNYC pic.twitter.com/ptjiulF9CZ

— Danny Lewis (@dannydoodar) April 17, 2018
And there goes Sims @WNYC pic.twitter.com/3rKfLdnXaI

— Danny Lewis (@dannydoodar) April 17, 2018
[Via NY Times]
RELATED: