Church details adorn this $6.35M triplex condo in Gramercy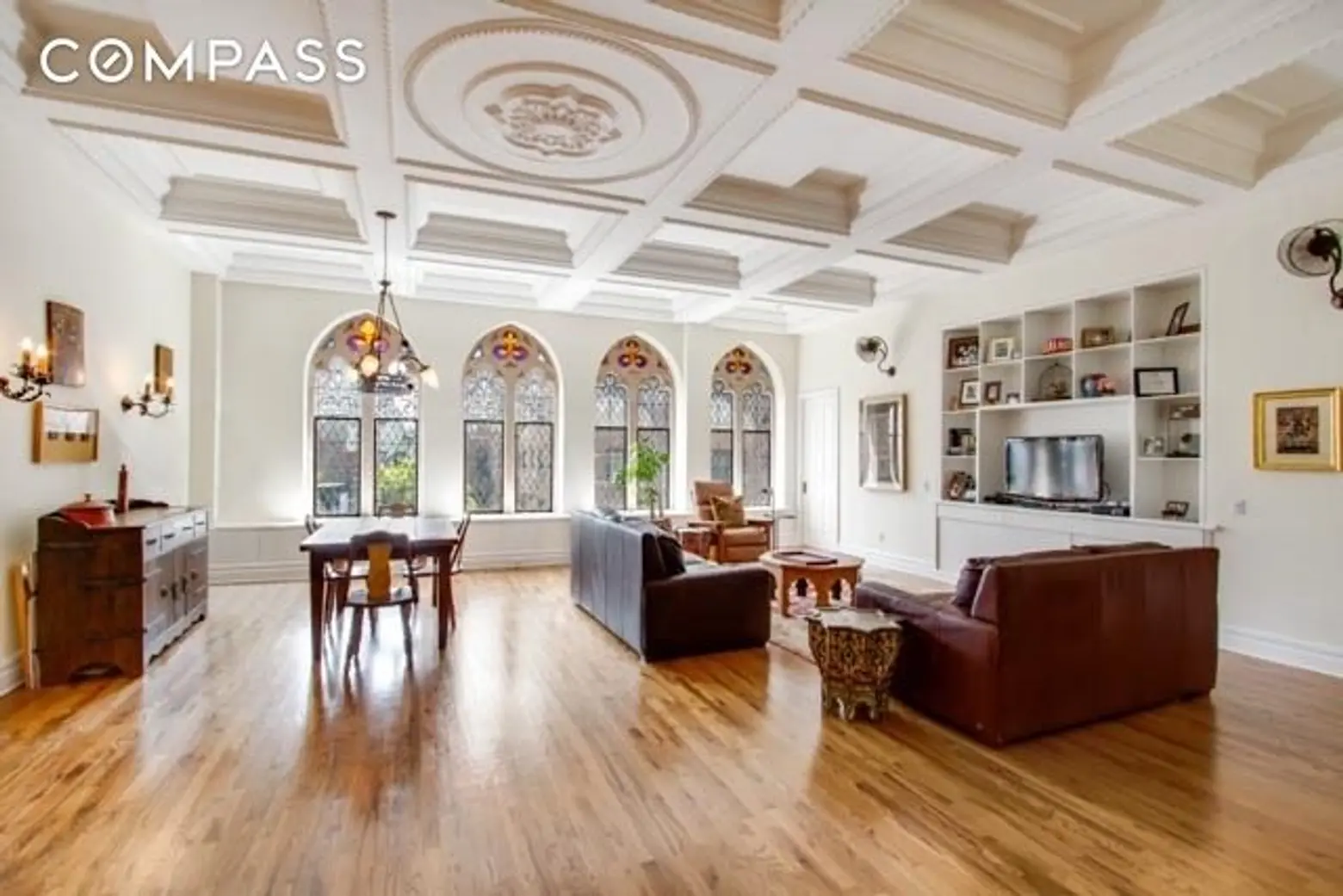 The St. George's Church conversion, at 205 East 16th Street in Gramercy, did an amazing job of preserving church details as well as integrating them into residential units. Now known as the Abbey Condominium, it's not unusual for these luxury units to boast stained glass, pews or wrought iron lantern lights. This triplex, which has just hit the market, is decked out with remnants from the church–even in the apartment's solarium–and it's asking $6.35 million.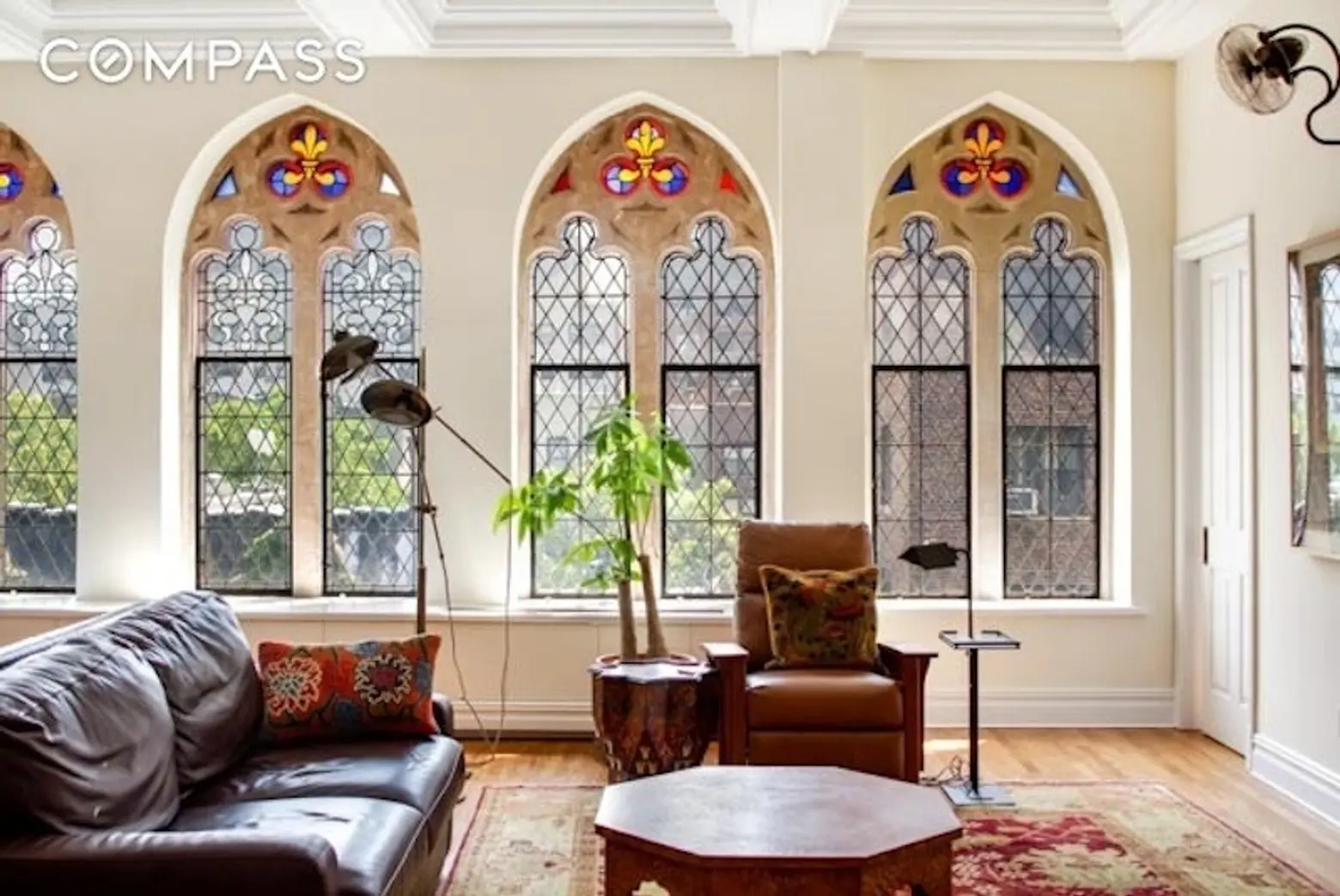 The grand living room, on the main floor of the triplex, boasts coffered ceilings and incredible stained glass windows that face south. The current owners have divided the open room into both a living and dining area.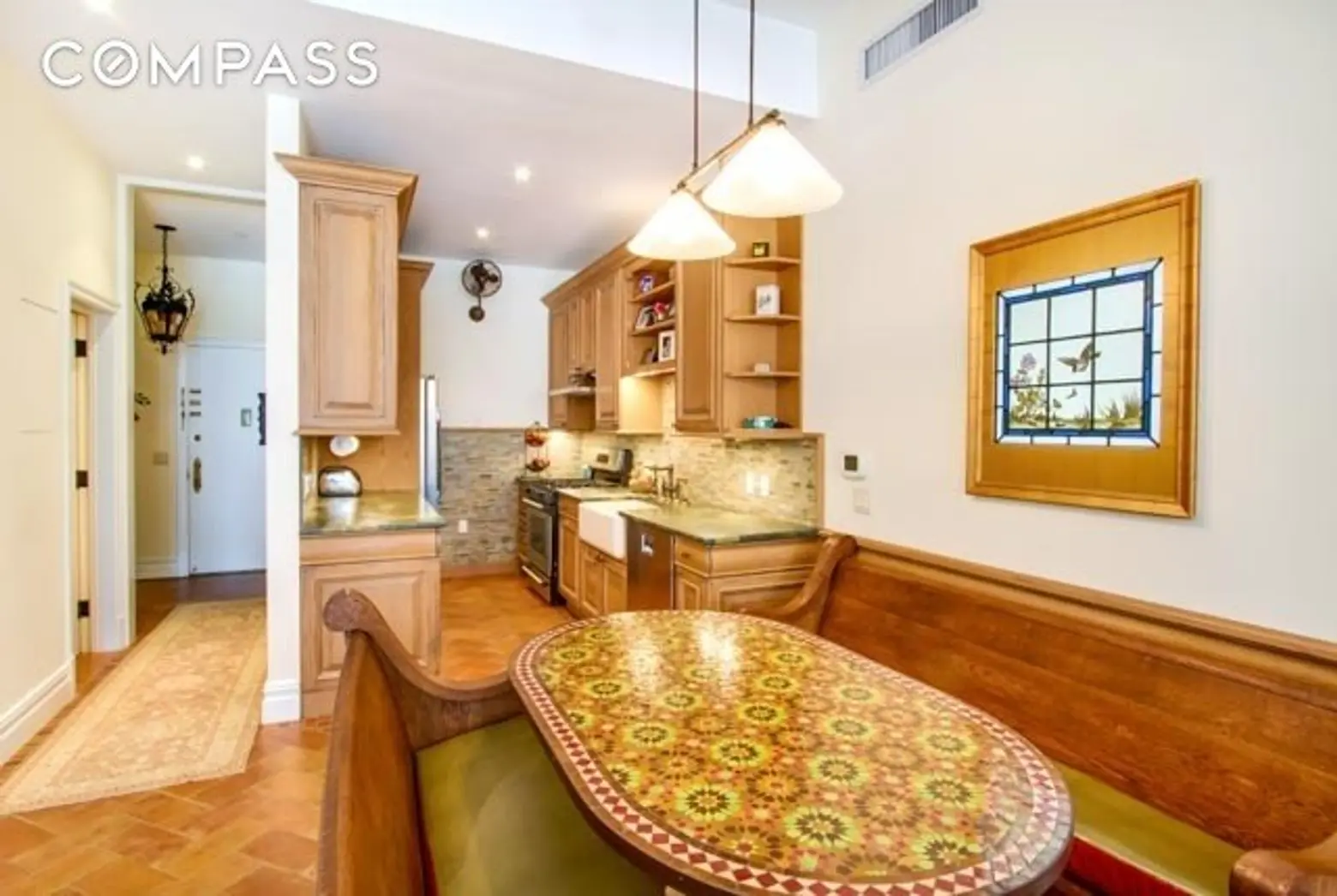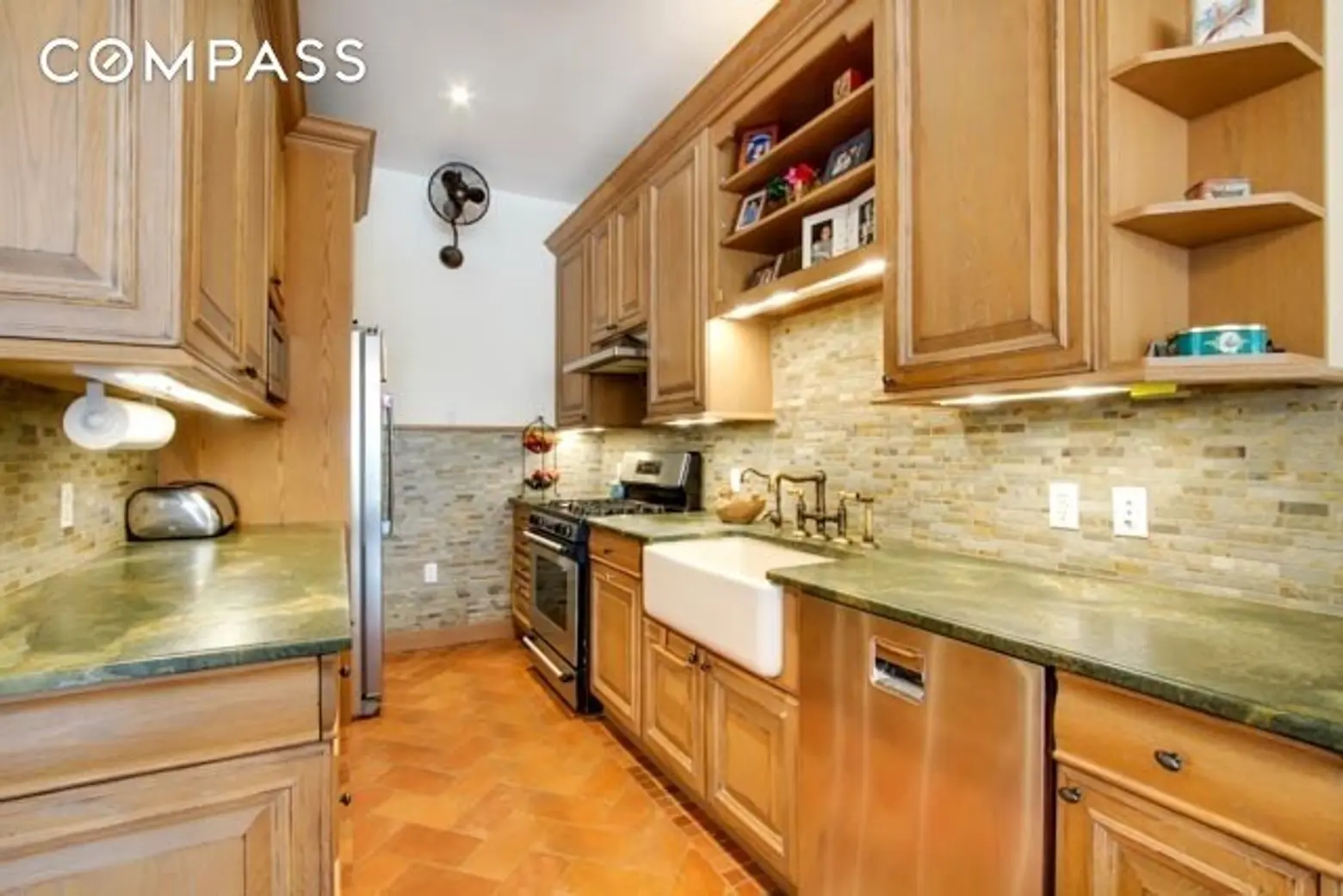 An adjoining eat-in kitchen has more church touches, with a pew that serves as seating to the kitchen table.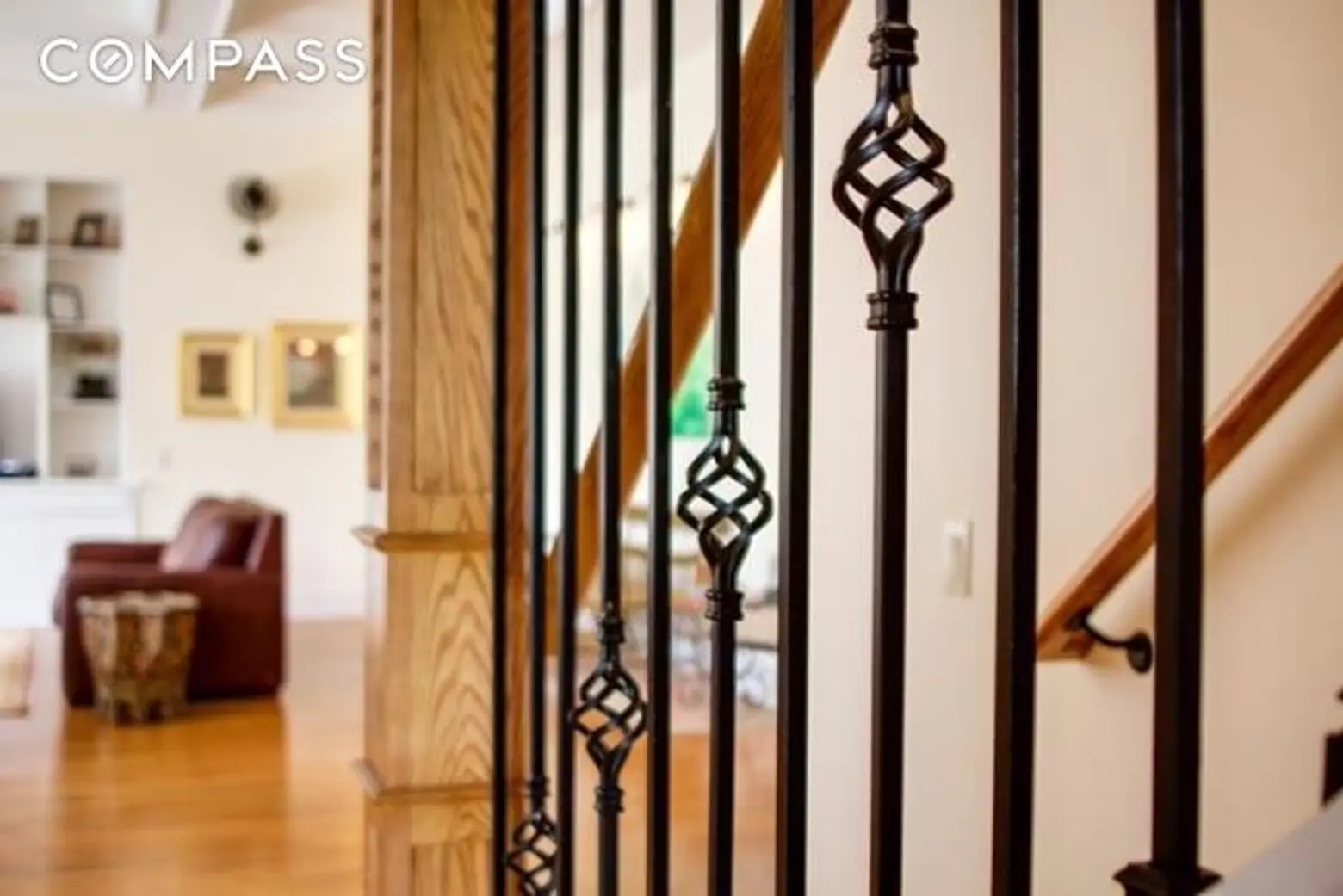 Wrought iron details abound, including this bannister and the lantern lights hanging from the ceiling.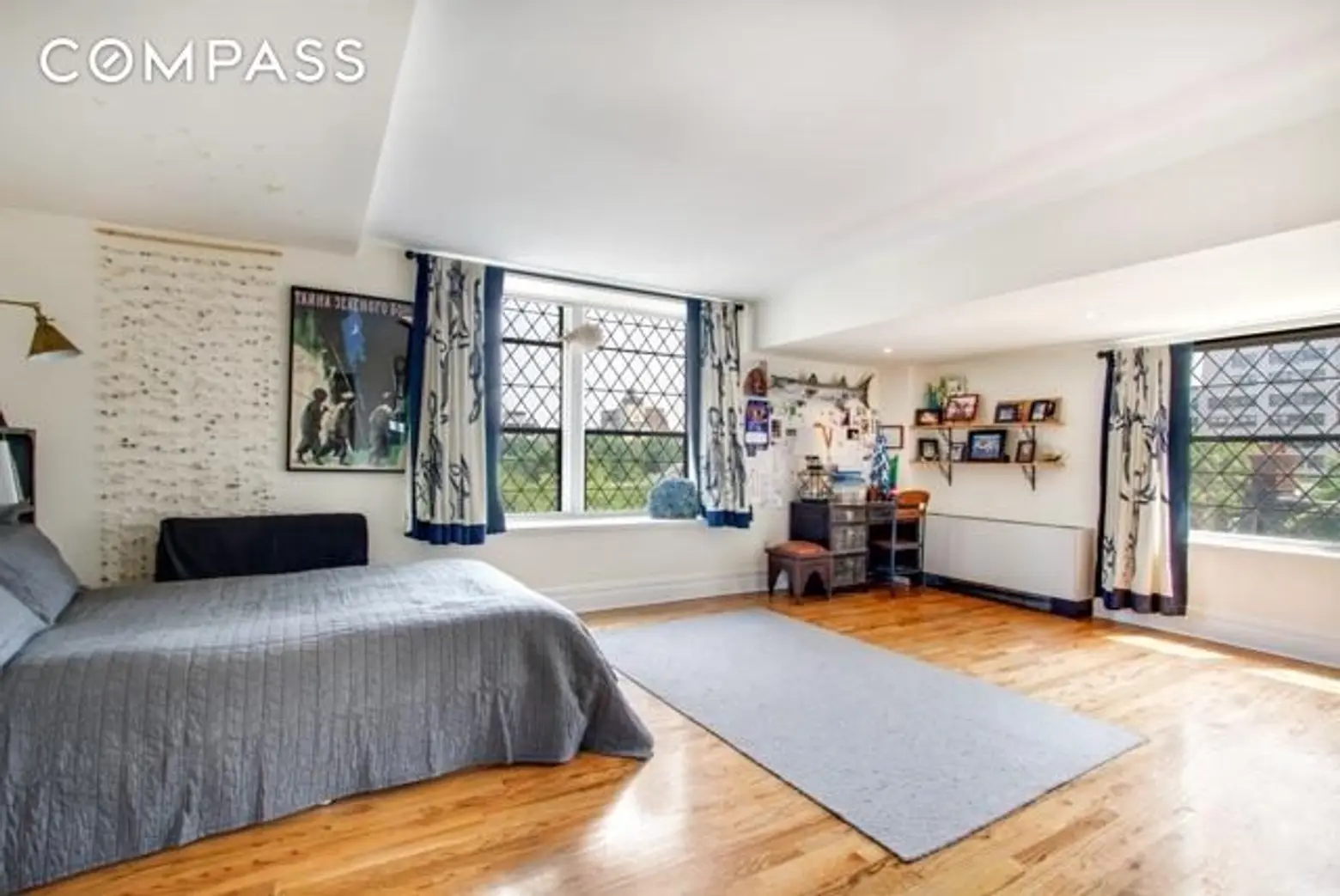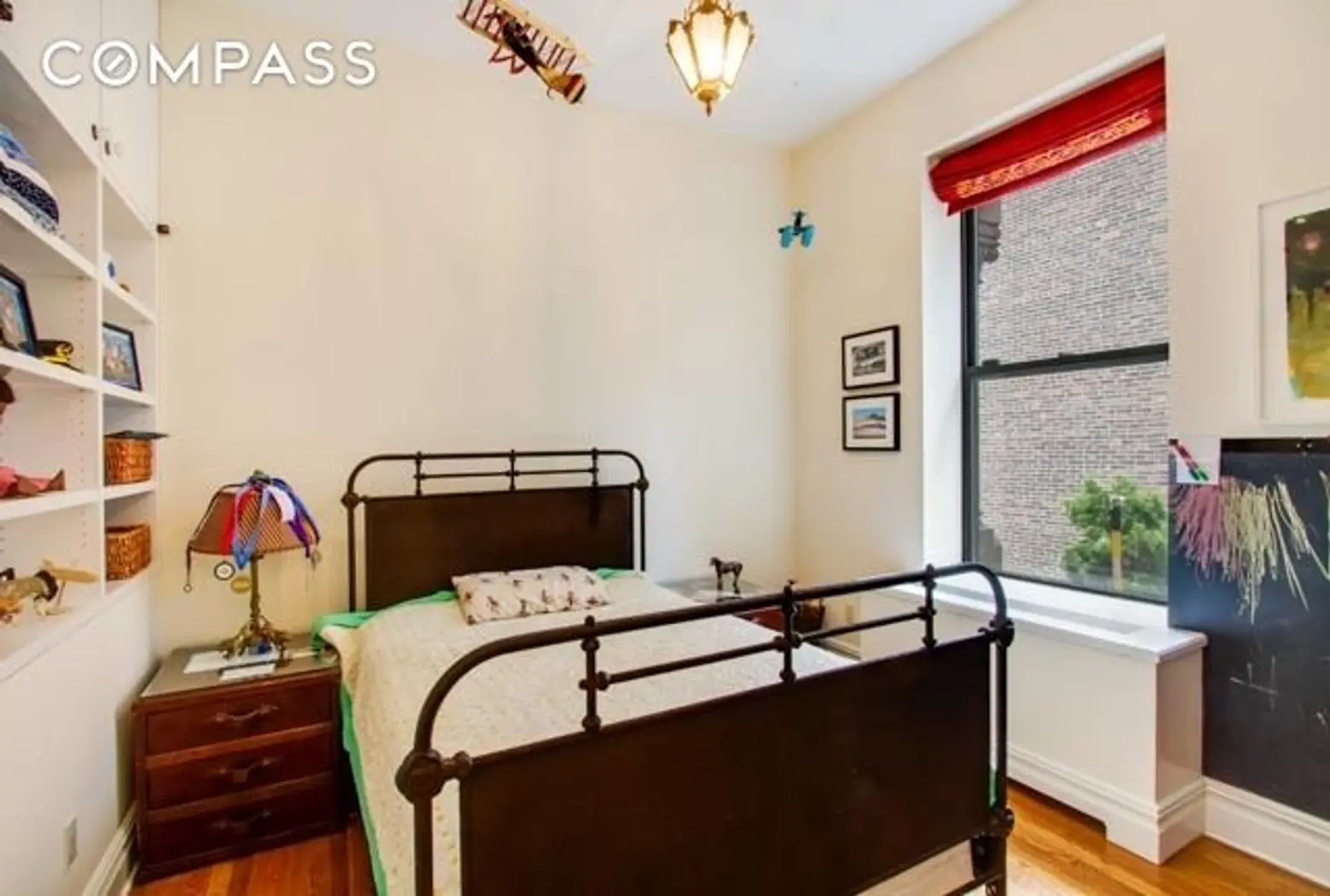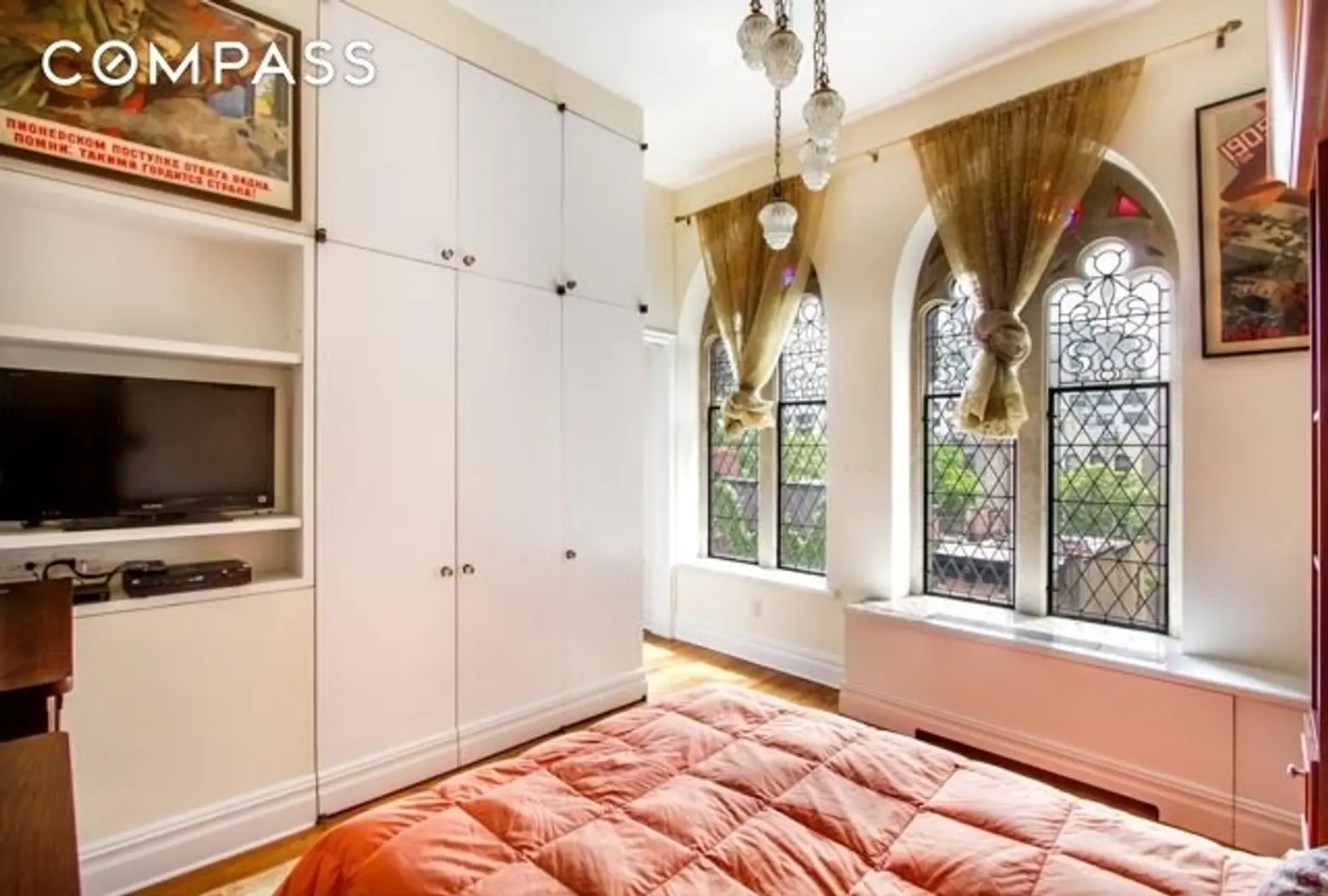 This 3,462-square-foot condo is massive, with three bedrooms on the main floor, another bedroom on a mezzanine level, and yet another bedroom (plus a solarium and roof terrace) above. In total, there are five bedrooms–one of which is currently used as a play room–and four-and-a-half bathrooms. Even some of the bedrooms get their own stained glass.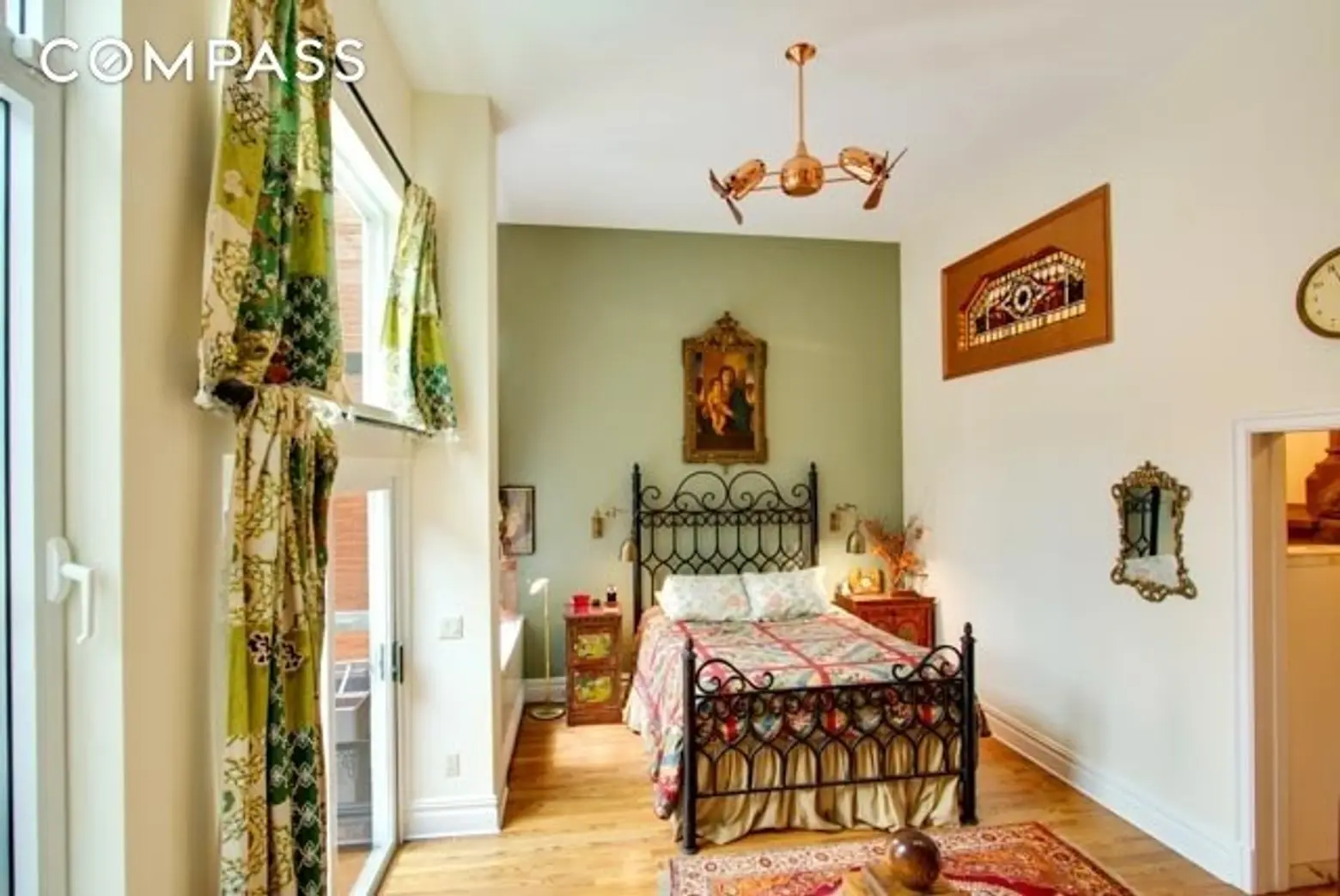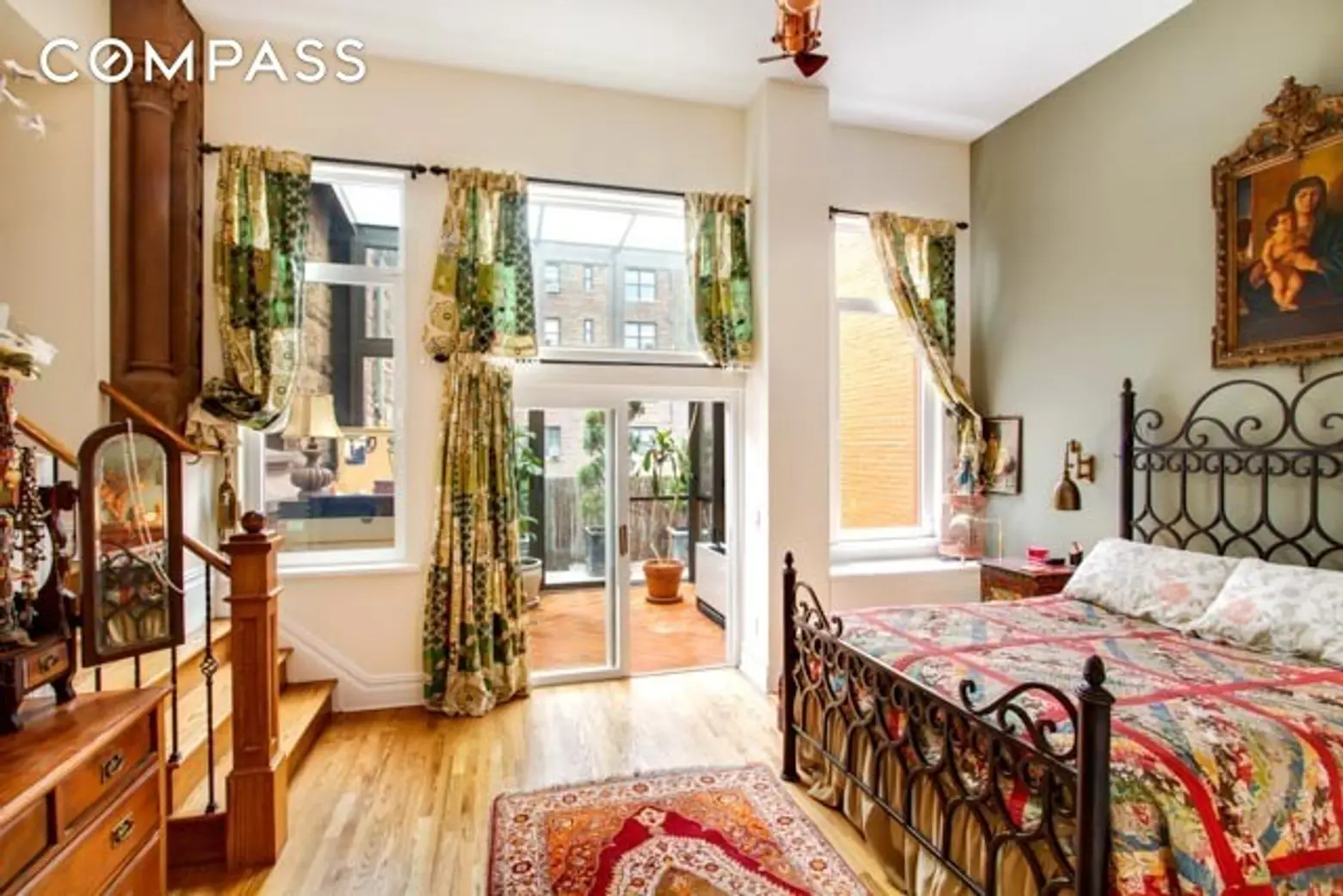 In the master bedroom, portions of the church's original walls were restored in an apartment redesign. Adjacent to this bedroom is a separate office and master bathroom with beautiful tile work and wrought iron lantern lights that hang from the high ceiling.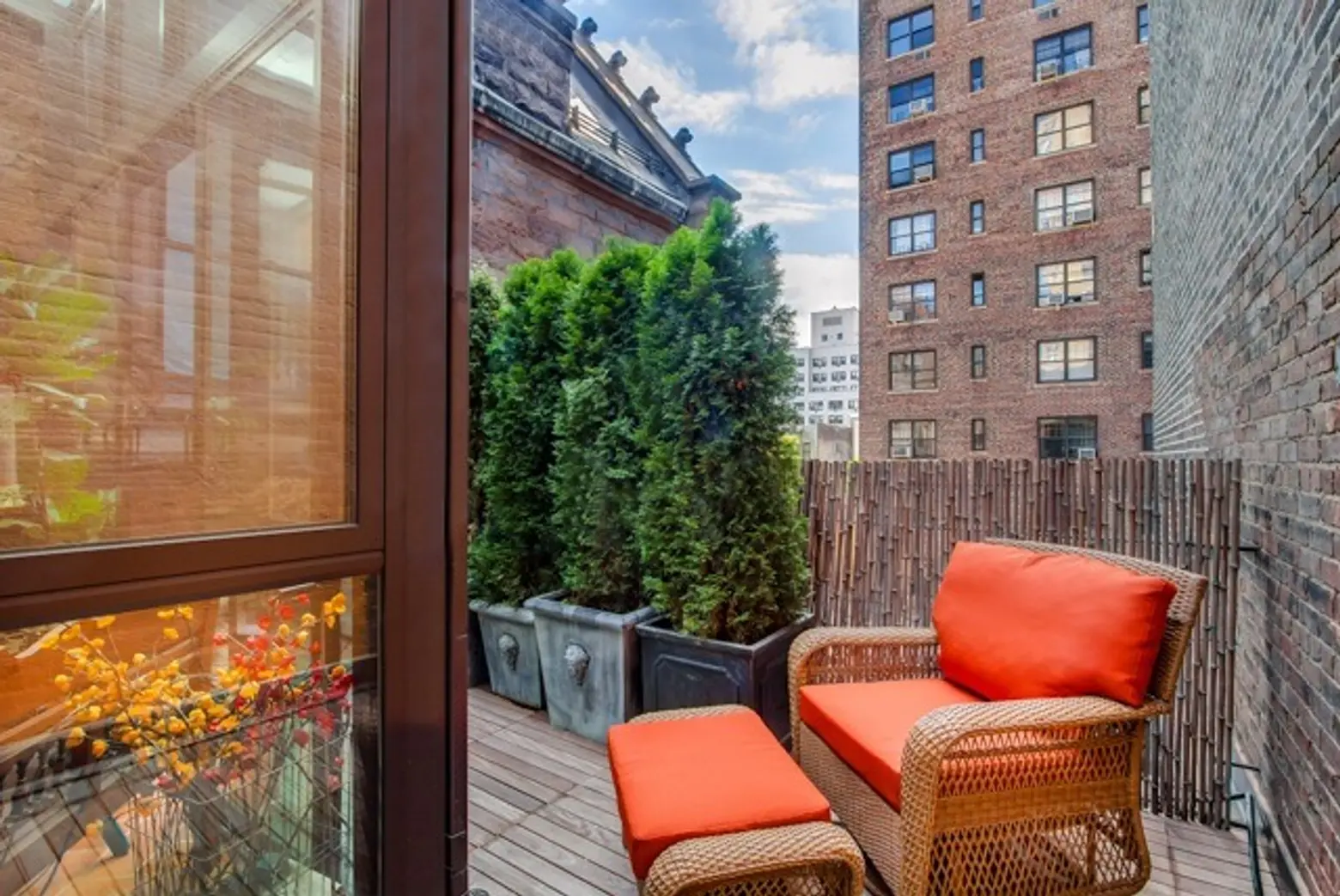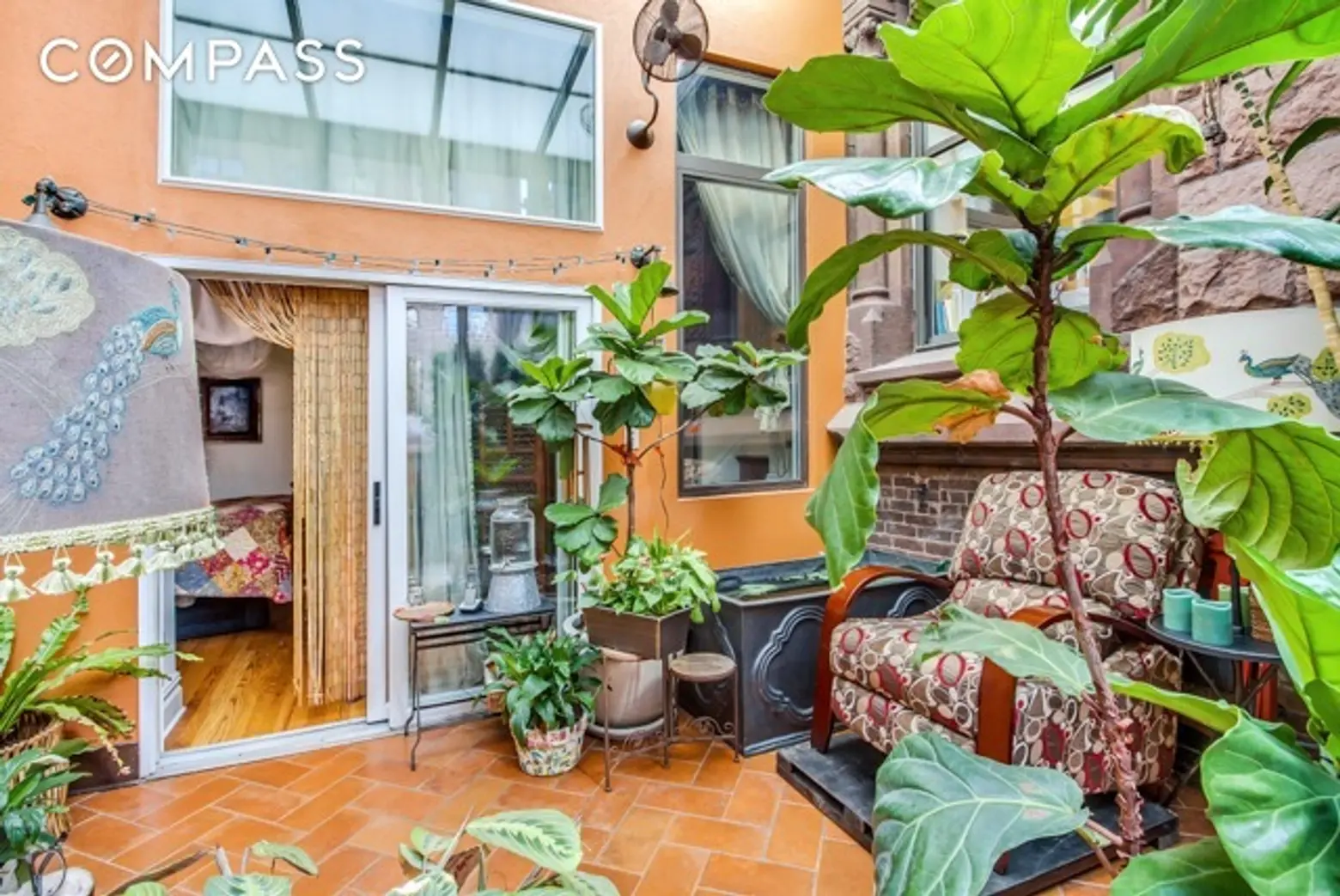 From the master suite the doors open out onto a spacious private terrace, which currently holds a solarium and some room for outdoor lounging. If you look close enough, stone detailing from the church exterior can be spotted along the terrace. And if you ask us, there's no such thing as too many historic church details inside a home.
[Listing: 205 East 16th Street, #5AB by David Margolies for Compass]
[Via CityRealty]
Photos courtesy of Compass