12 acres of Central Park's Great Lawn closed until April after damage from Global Citizen Festival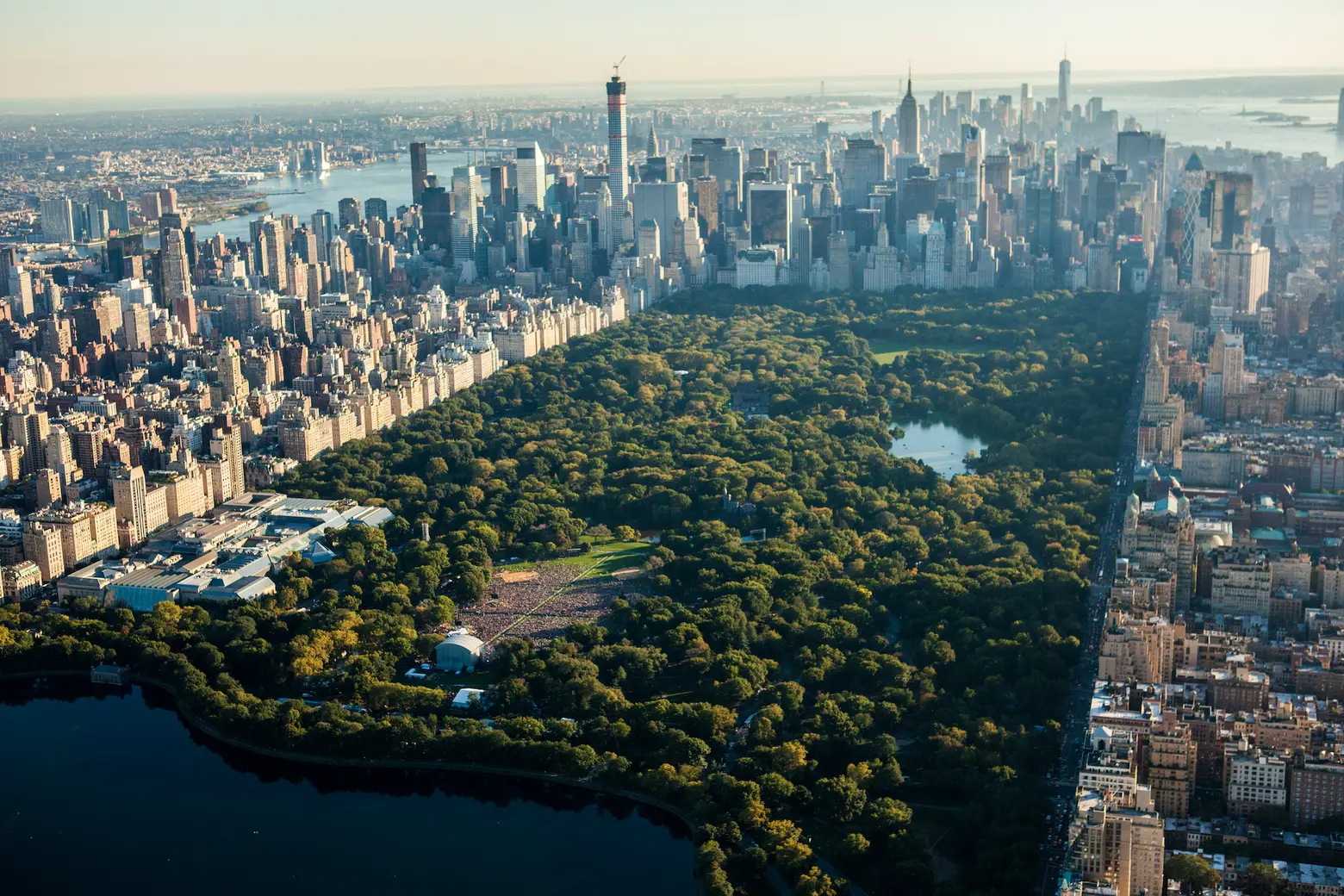 A large section of Central Park's Great Lawn will be closed through at least April after damage caused by the Global Citizen Festival and heavy rain. As first reported by West Side Rag, the "combination of heavy rain, foot traffic, and machinery" during the September 23 event destroyed one-third of the grassy area, leading to its immediate closure and need for re-seeding.
"The Central Park Conservancy is very disappointed that the iconic Great Lawn is now closed and unavailable for New Yorkers to enjoy this fall," a spokesperson for the Central Park Conservancy, the group that maintains the iconic park, said in a statement.
"The use of heavy equipment and intense foot traffic in the saturated conditions from the September 23 concert damaged a large portion of the lawn and fully destroyed a third of it. Our team is now working to restore the lawn, hopefully in time to reopen this spring."
The closure means about 12 acres of the 55-acre greenspace will be off-limits until at least early April. The Great Lawn closes for the winter season to recuperate but reopens during significant snowfall.
The Global Citizen Festival took place on Saturday, September 23 with headliners Red Hot Chili Peppers and Ms. Lauryn Hill. The event, which brings attention to global issues like poverty and climate change and offers free tickets to those who take civic action, began in Central Park in 2012.
In a letter to Mayor Eric Adams, Council Member Gale Brewer requested the festival, which went ahead despite torrential downpours, no longer be scheduled in the park.
"I have never been a fan of the Global Citizen Festival because so little, if any, of the grants are allocated to non-profits in New York City," Brewer wrote. "However, I believe the festival brings in $2 million to the general fund."
The council member added: "I urge you to schedule the Global Citizen Festival in a venue other than Central Park, such as an arena or stadium."