Car Free Day will celebrate Earth Day by closing 30 blocks of Broadway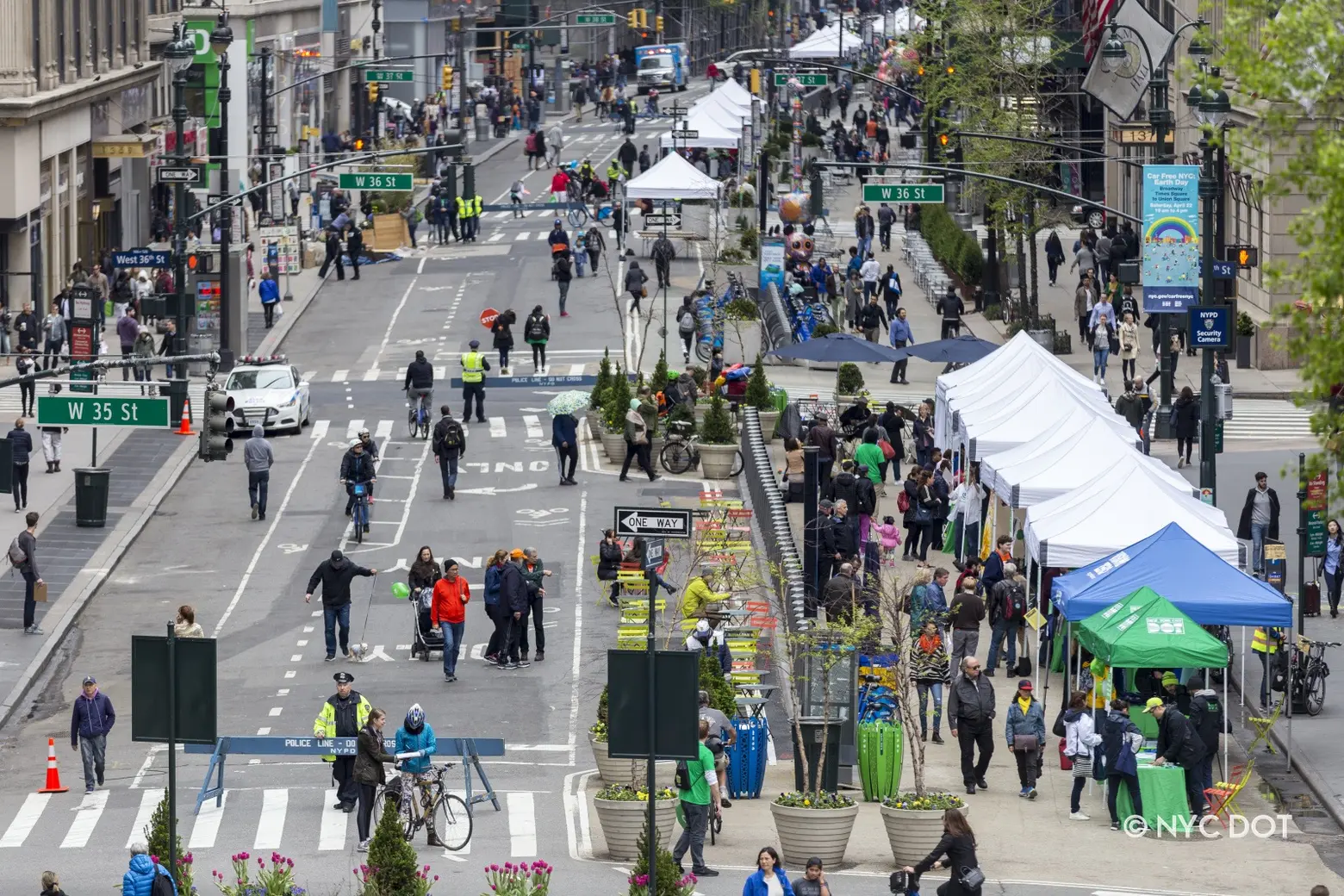 The day before Earth Day, on Saturday April 21st, 30 blocks of Broadway will be closed to vehicular traffic, from Times Square to Union Square, from 9am to 3pm. This third annual Car Free Day aims to promote sustainability and protecting the environment by promoting walking and eco-friendly modes of transportation, like cycling and mass transit. Citi Bike will be offering free day passes for their bikes, in partnership with Mastercard, and the Department of Transportation will host a slew of free events along the route.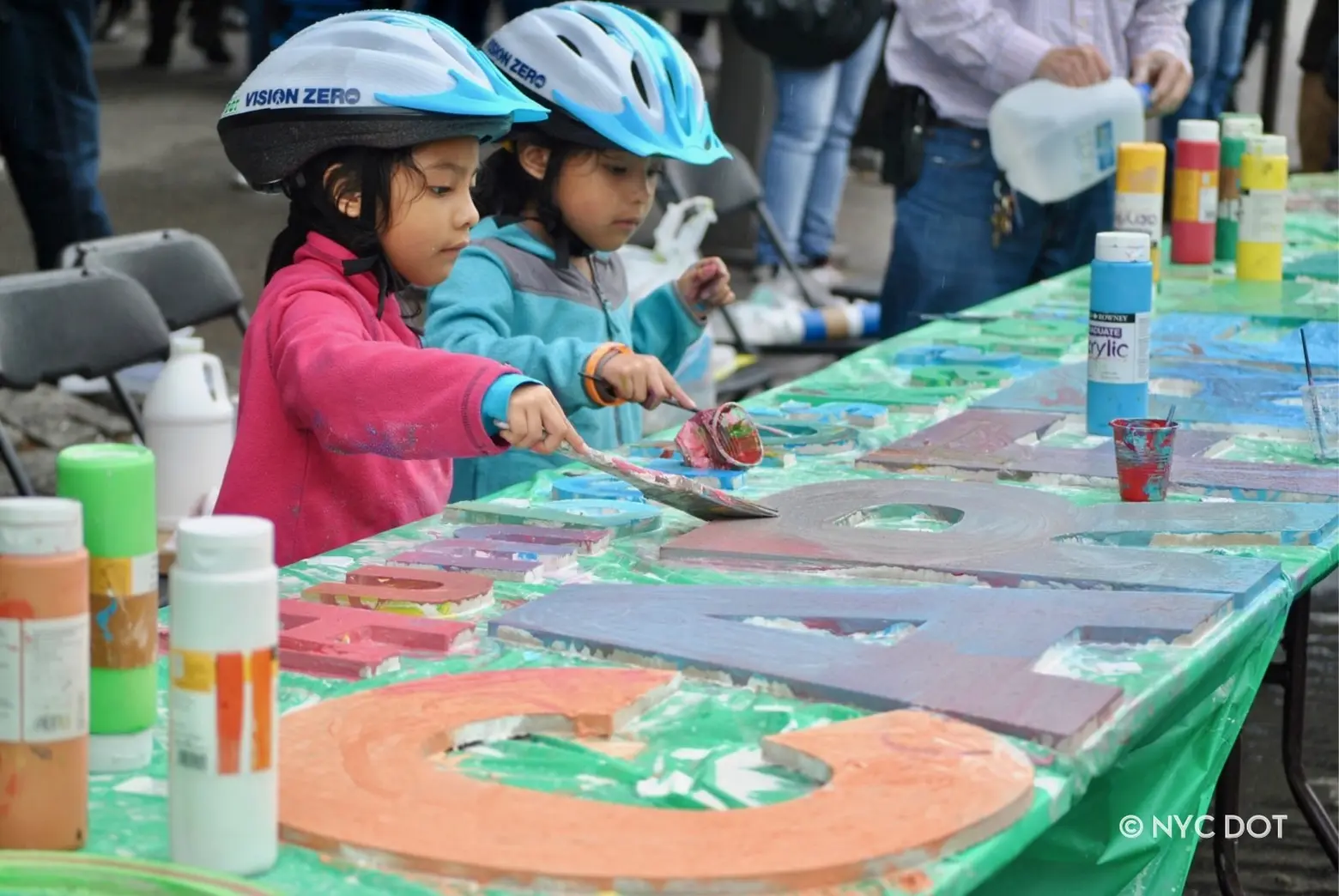 Photo courtesy of NYC DOT/Flickr
DOT Commissioner Polly Trottenberg and City Councilman Ydanis Rodriguez are promoting the event's five rest stops along the route with Earth Day activities. The rest stops will be at Times Square (42nd Street and Broadway), Herald Square (34th Street and Broadway), Garment (39th Street and Broadway), Flatiron (23rd Street and Broadway), and Union Square (17th Street and Broadway).
Rodriguez, who initiated the event three years ago, commented, "If we are to change how we treat our planet, we must be bold. Car Free Day helps us reimagine how we use our streets, commute, and reduce our carbon footprint by shutting down vehicular traffic on Broadway and St. Nicholas Avenue. I invite all New Yorkers to be part of this initiative to celebrate Earth Day by not driving personal vehicles that day, and think of ways we can do our part to save the planet. We have witnessed the real impacts of climate change through natural disasters such as Hurricanes Katrina and Maria, Super Storm Sandy, snow storms, and earthquakes, among others. Let's take action now to preserve our planet for present and future generations."
"We are giving the streets back to pedestrians and cyclists," Trottenberg added.
Car Free Earth Day will also close nine blocks uptown, on St. Nicholas Avenue from 181st Street to 190th Street, with performances and educational programming from 10am and 4pm. And across the East River, the Downtown Brooklyn Partnership will launch their Downtown Brooklyn Presents event series at Albee Square and Albee Square West from 1-5pm. This includes performances from Bash the Trash, who use recycled products as instruments, along with a parade and lots of kid-friendly activities.
Here is a link to the many Car Free Day fitness, creative and educational activities along the route.
RELATED: