PENCIL's Lisa Belzberg Nabs Incredible Upper West Side Penthouse at an $8.5 Million Discount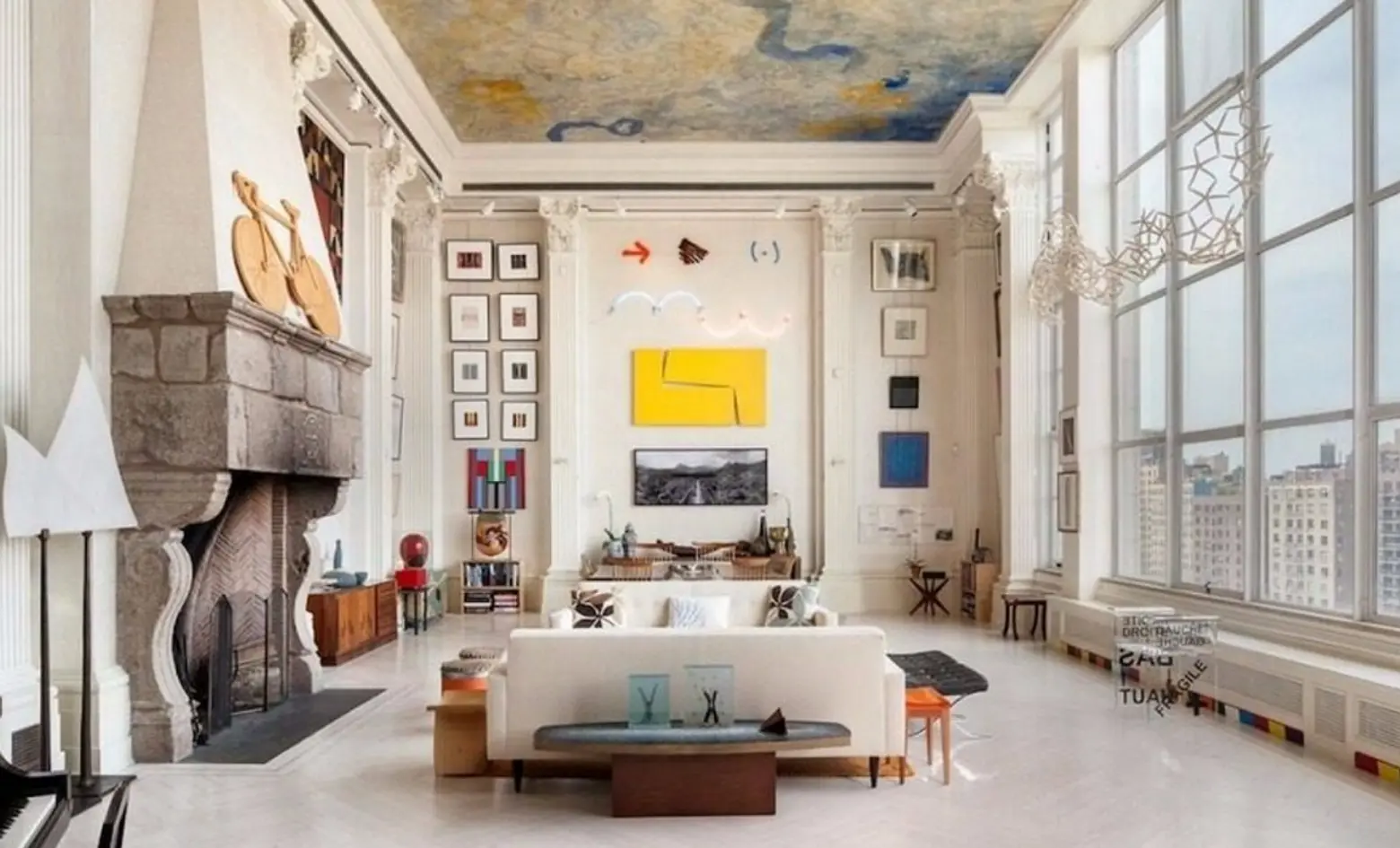 It looks like Lisa Belzberg, Operating Partner at Leeds Equity Partners, founder of the nonprofit PENCIL, and well-connected New York City socialite, has applied her business savvy to the real estate market, snagging penthouse 13 at 44 West 77th Street for $11.5 million, well below the original $20 million asking price.
Dubbed the apartment with "the best living room ever," this 3BR/2.5BA, 4,187-square-foot unit has been featured on Bloomberg TV and Open House NYC for its opulent living space, which includes 24-foot, floor-to-ceiling windows, Corinthian columns, a hand painted Venetian plaster ceiling, and an eight-foot-tall 17th century stone fireplace that was imported from the Iberian Peninsula.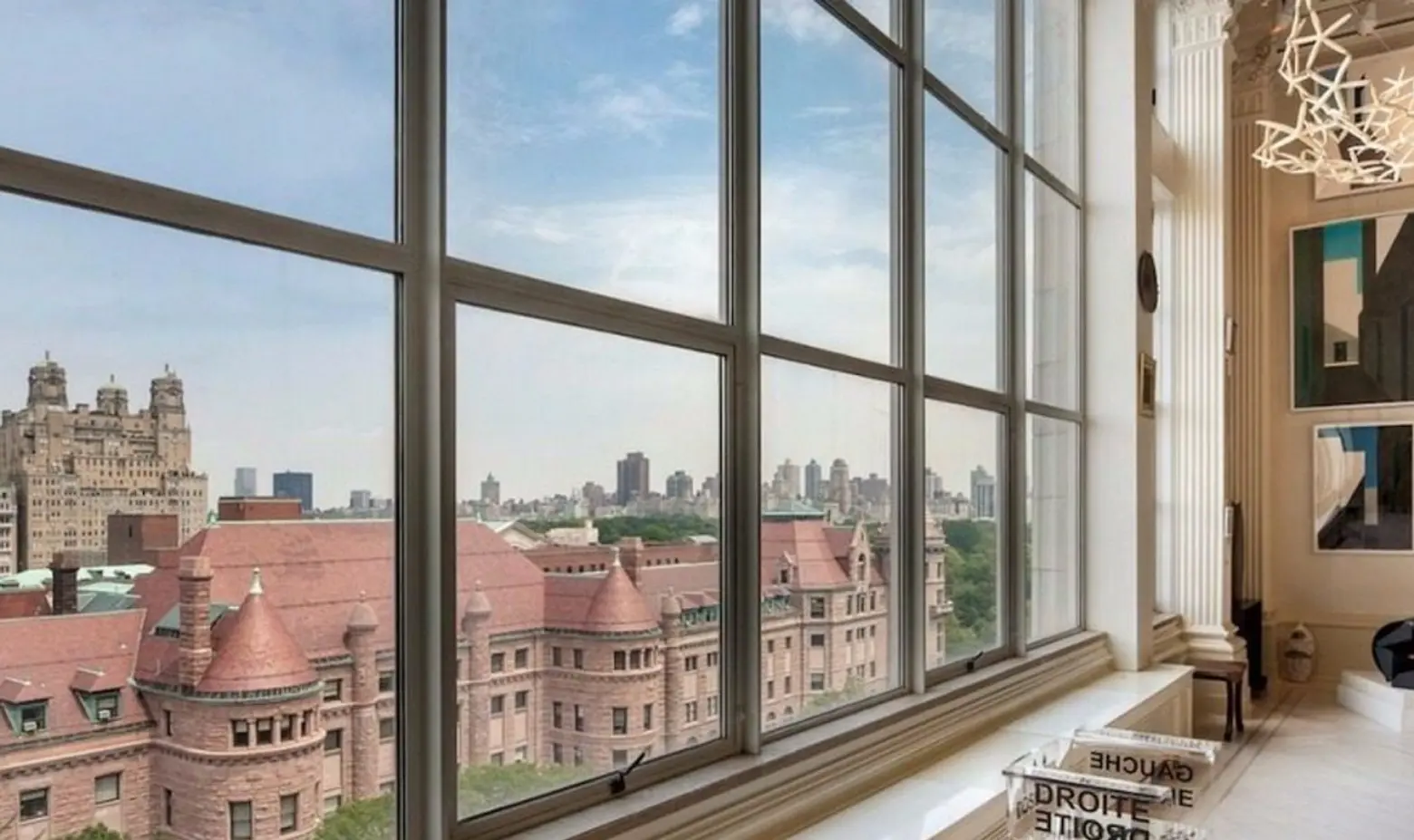 Out the gigantic living room windows Ms. Belzberg will have unobstructed views of the Museum of Natural History and Central Park. She'll also get a dining room with original paneling, library, wine cellar, and large kitchen for entertaining.
The 14-story, Gothic-style building is not too shabby either; 44 West 77th Street was built in 1909 as cooperative artist housing, hence the tall ceilings and large layouts. Penthouse 13 was originally designed as a studio and apartment for sculptor Karl Bitter, best known for creating the sculptural elements on the façade of the Metropolitan Museum of Art. After he passed away in 1915, the apartment was combined with some of its adjacent spaces and has had just three owners since then.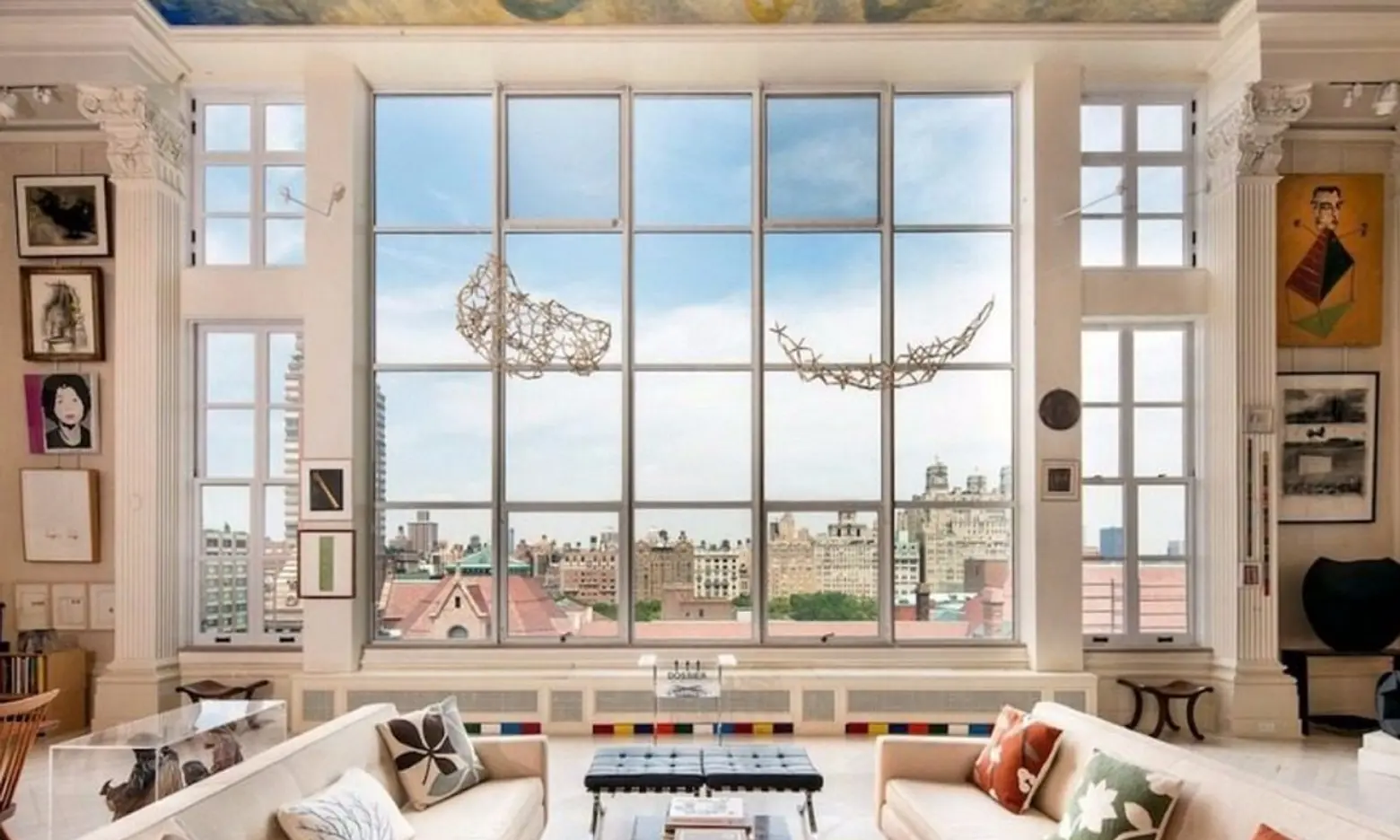 The penthouse first hit the market in August 2012, asking a hefty $20 million, well over what three-bedroom units typically sell for in the building. Former owner, and fellow entrepreneurial businesswoman Violy McCausland-Seve, then dropped the price to $15.5 million in June 2013. And just this past April it saw another price cut to $12.995 million. So, we'd say Lisa Belzberg swooped in at just the right time with her offer of $11.5 million.
Ms. McCausland-Seve and her husband Frederico Seve, a gallery owner and big-time art collector, are known in New York social circles for their huge, lavish parties with hundreds of guest, most of which took place right in the penthouse "great hall" (aka living room). Do you think Ms. Belzberg is going to keep the tradition alive, or maintain a more low-key lifestyle?
[Listing: 44 West 77th Street, PH13 via Douglas Elliman]
Photos courtesy of Douglas Elliman