Brooklyn Expo Center to Open in Greenpoint This Fall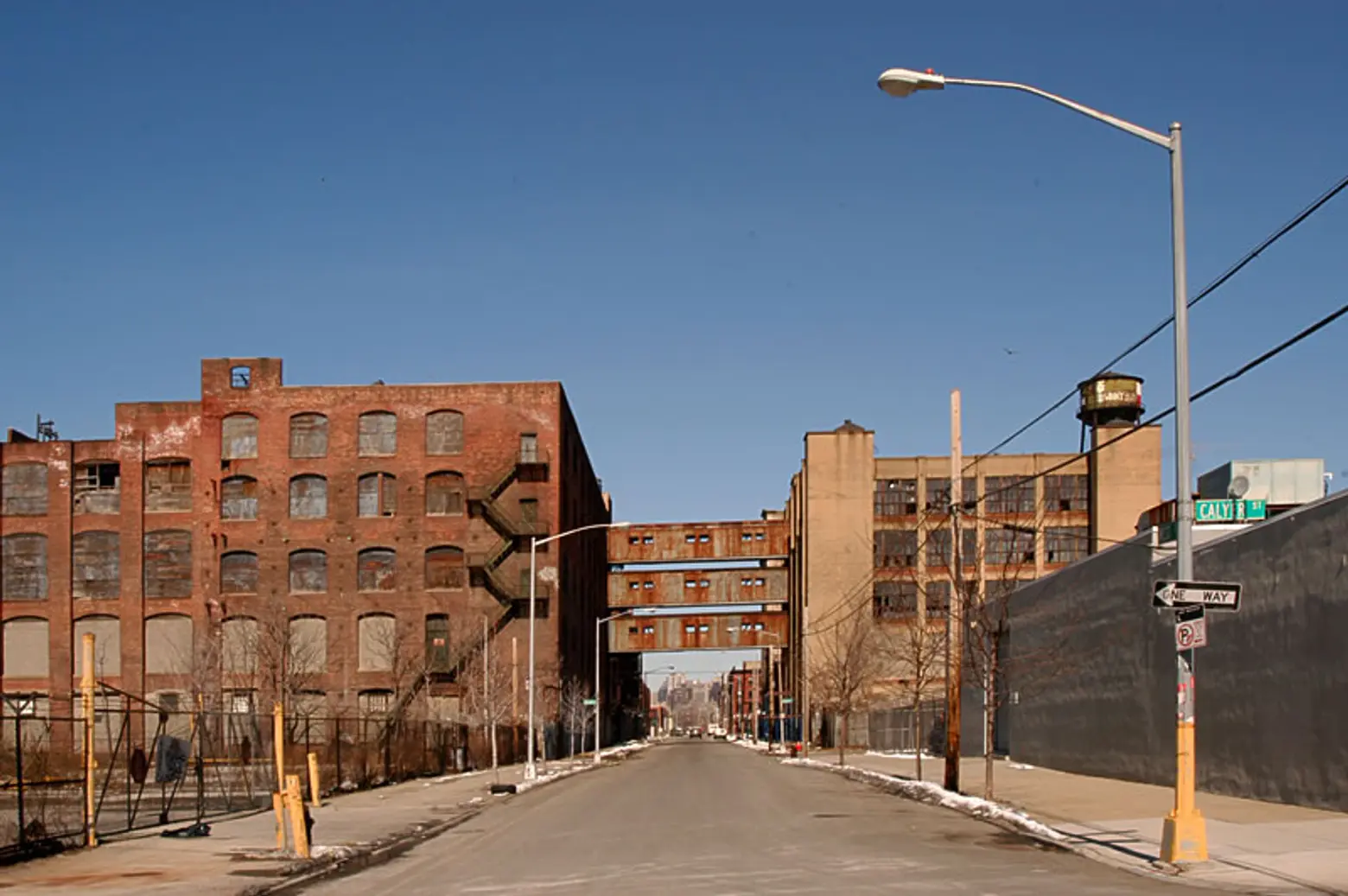 If convention-goers thought the Javits Center was hard to get to, wait until events start taking place at a Greenpoint exhibition complex set to open later this year.
Backed by controversial real estate developer Joshua Guttman, the sprawling Brooklyn Expo Center will be housed in the former Greenpoint Terminal Market (pictured here), which is accessible by only one subway line — the oft-complained about G train.
In addition to a 28,000-square-foot exhibition space, the revitalized structure will boast offices, a cafeteria and banquet seating, along with on-site parking and ground-level truck access.
While developers believe the open-floor plan and all-glass exterior will draw potential renters to the hard-to-reach neighborhood, those living in the area are skeptical of Guttman's involvement. The complex replaces a swatch of industrial buildings that mysteriously burned down in 2006.
Guttman and his team are also working on other events spaces in northern Brooklyn — including the Dumbo Loft and W Loft in Williamsburg — that they're touting as alternatives to hotels for weddings and galas.
But they'll have to wait until September, when construction on the expo center is projected to wrap up, to see if event planners are willing to make the trek to Greenpoint.
[Via Bedford + Bowery]
Lead image of the former Greenpoint Market Terminal via MAS.org