13 spots to watch the 4th of July fireworks in NYC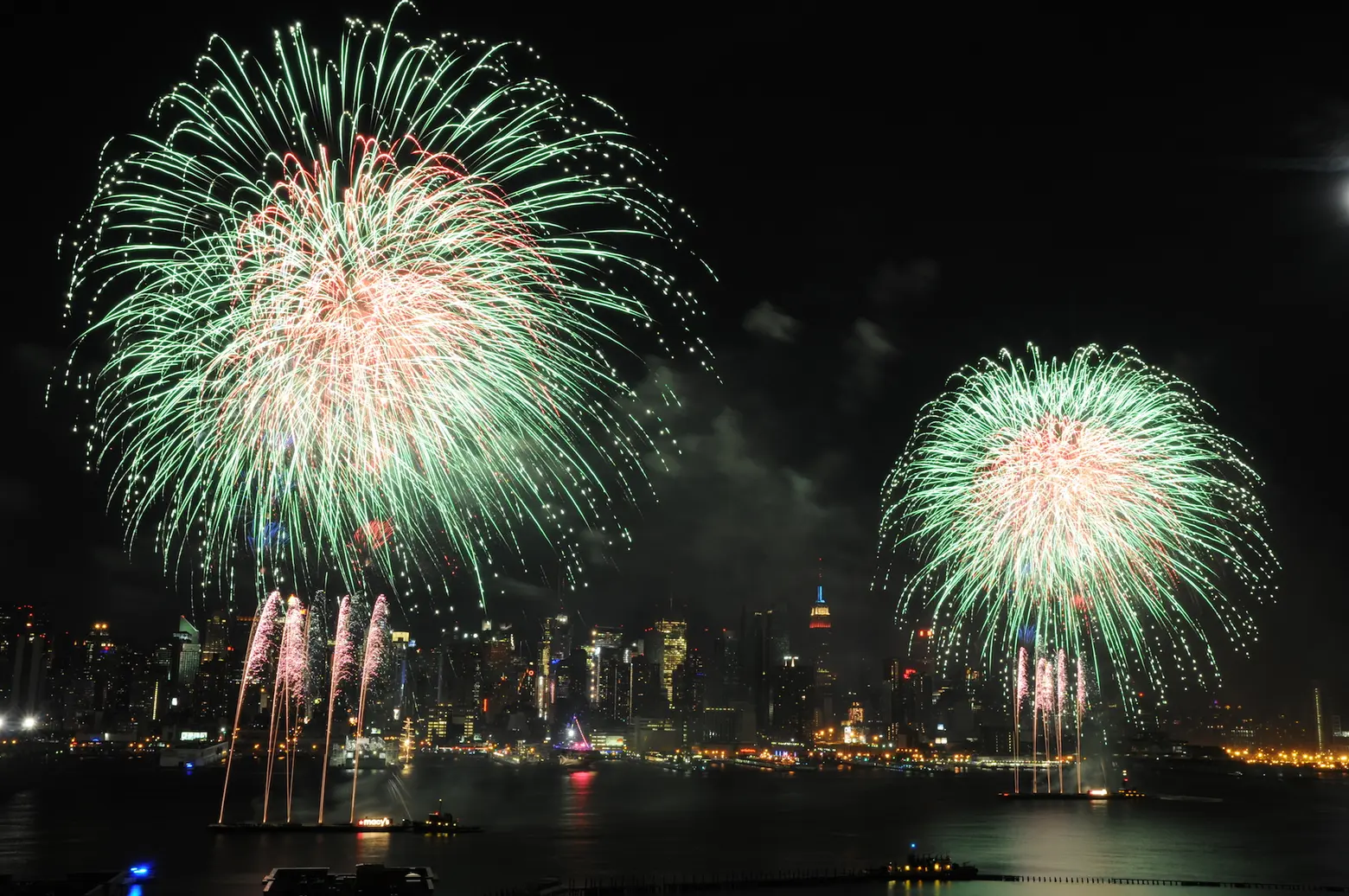 To most Americans, the Fourth of July means good food, drinks, time spent with family and friends, but most importantly, fireworks. Luckily for New Yorkers, the city has plenty of opportunities to see fireworks with Macy's annual 4th of July Fireworks show and Jersey City's own grand fireworks display. For those seeking an unforgettable Independence Day experience, here is a selection of the best ticketed events to enjoy this year's July 4th fireworks celebration, from waterfront bars lining the East River's piers to the city's highest observation decks.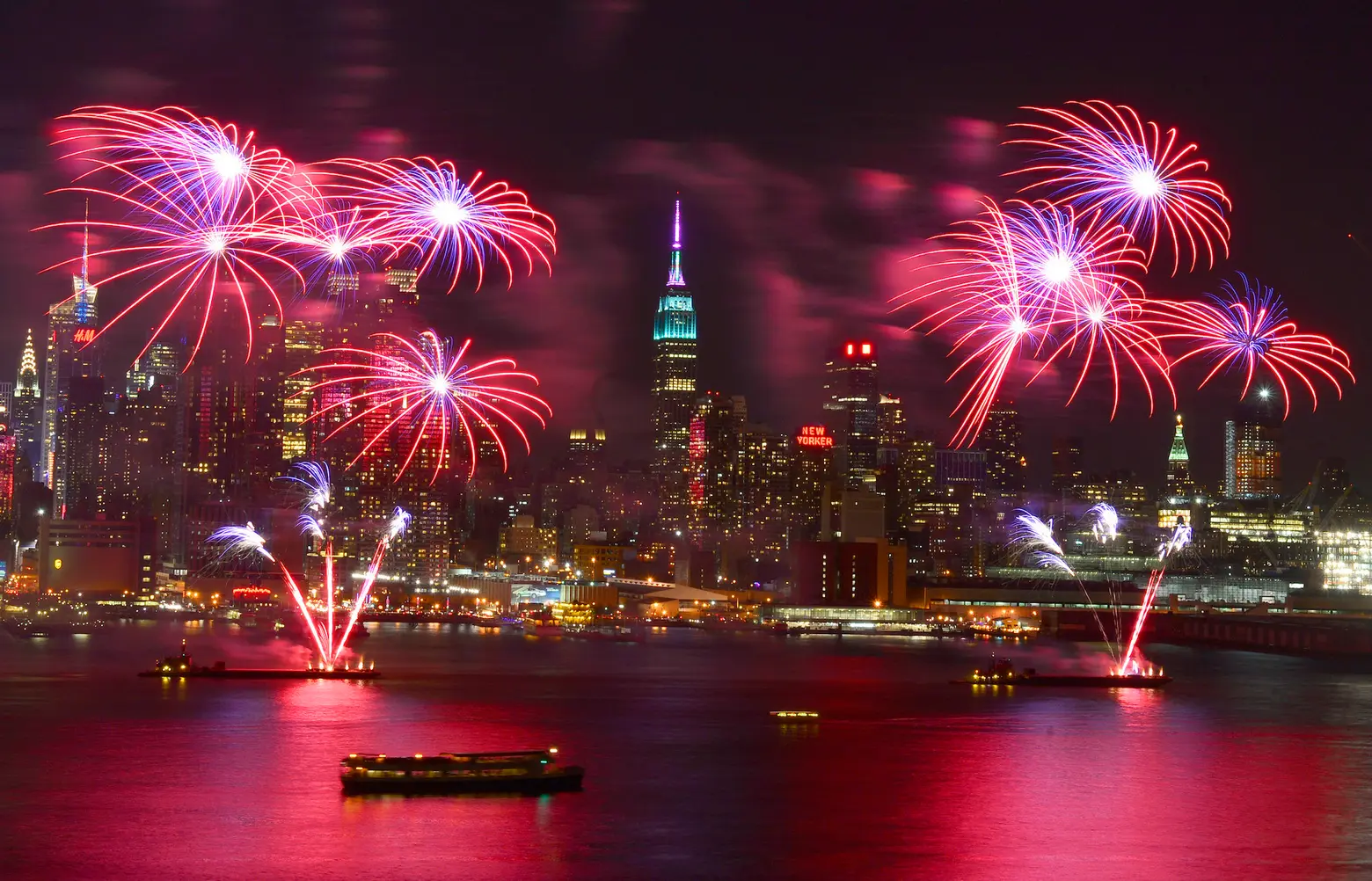 Image courtesy of Circle Line
Circle Line July 4th Fireworks Cruise
Pier 83, Manhattan
For the summer season, Circle Line has included a special 4th of July cruise experience. The full experience spans five hours of cruising down the Hudson River and taking in incredible views of NYC before the firework show begins later that night. Early bird tickets start at $229 for adults and $179 for children under 12. Ticket purchases include access to a buffet with summer favorites like hamburgers, hot dogs, fried chicken, mac n' cheese, and more.
4th of July Cruise New York Waterway
Departs from Port Imperial, Weehawken
NY Waterway is offering guests the opportunity to view July 4th's fireworks spectacle over the East River from the water. As the boat sails down the Hudson River and around the southern tip of Manhattan, guests will have views of the Statue of Liberty, World Trade Center, and other iconic NYC landmarks. Participants from NYC will receive a voucher for a free ferry ride from Midtown to Port Imperial, where they will then board the July 4th cruise boat. Tickets are priced at $170 for adults, $160 for seniors, and $130 for children ages 4 to 12. Children under the age of 3 can get on for free.
Brooklyn Grange
850 Third Avenue, Sunset Park
Watch the fireworks from the rooftop of Sunset Park's Brooklyn Grange, with breathtaking views of the show over the East River and New Jersey's Liberty State Park firework show in the distance. Included with tickets are a wide variety of eats, all-you-can-drink beer and wine, specialty cocktails, live music, tarot card readings, and more. General admission tickets cost $165 each.
Edge at Hudson Yards
30 Hudson Yards, Hudson Yards
The Edge is offering an unparalleled 4th of July experience atop its 1,100-foot-high sky deck, the highest of its kind in NYC. From 7 p.m. to midnight, guests can take in the surrounding city skyline and watch the sky light up at 9 p.m. as the fireworks shows commence. Included with each ticket are two glasses of champagne, or non-alcoholic drinks for guests under 21, as well as a gourmet corn dog and unlimited popcorn. There will also be a live DJ performance to add a soundtrack to the memorable experience.
For those looking for more thrill, the Edge is offering a 4th of July Climb up the building's peak, the highest open-air building ascent in the world, known as City Climb. For $185 per person, guests will begin their climb at 7:45 p.m. before scaling the ascent and enjoying the fireworks from 1,200 feet at 9 p.m. Tickets to both exclusive events can be purchased here, with the experience from the Edge costing $250 per person and the City Climb experience costing $185 per person.
Image courtesy of Backal Hospitality Group
July 4th Firework Show & Celebration at Riverpark
Riverpark, 450 East 29th Street, Manhattan
Featuring live music, specialty BBQ, and panoramic views of the East River, Backal Hospitality Group's 4th of July celebration at Riverpark is one of the most exciting locations to spend Independence Day this year. The celebration will feature a selection of specialty BBQ food, including pulled pork sandwiches, ribs, burgers, and much more. General admission tickets start at $250, which includes the open beer, wine, and food stations. VIP packages cost $325 and include the open bar, as well as liquor and champagne for the fireworks show. The VIP package also includes railing access for the best view of the fireworks. Tickets can be purchased here.
Image courtesy of Magic Hour Rooftop Bar & Lounge at Moxy Times Square
Magic Hour Rooftop Bar & Lounge at Moxy Times Square
485 Fashion Avenue, Manhattan
The largest indoor and outdoor all-season hotel rooftop is opening up its space for an unforgettable July 4th fireworks celebration. The rooftop offers guests incredible views of the Empire State Building and city skyline, with views of the fireworks spectacle over the East River. For $160, guests can purchase the Red, White & Views 4th of July package, which includes a reserved table for four guests, three small plates of your choice, a dessert platter, and a bucket of six beers. Tickets can be purchased here.
Jersey City's 50 Star Fireworks
Exchange Place Plaza, Jersey City
Enjoy one of the largest fireworks displays in the country from Jersey City's waterfront this July 4th. Food and drink will be available for purchase from a variety of vendors from the Jersey City Midnight Market. 50 Star Fireworks is one of the most renowned fireworks companies in the nation, having created displays for presidential inaugurations and the Olympics. The event will start at 12 p.m. and last until 10 p.m.
GOSPËL Tribe and The William Vale Independence Day Celebration
111 North 12th Street, Williamsburg
Williamsburg's luxury hotel, The William Vale, is teaming up with popular nightspot the GOSPËL Tribe to create an exciting Independence Day experience. The fireworks celebration will span across the hotel's top two floors, with seating being distributed on a first-come, first-serve basis. Tickets for entry between 6 p.m. and 7 p.m. cost $180, and tickets for entry between 7 p.m. and 8 p.m. cost $220. If you don't want to rush yourself, tickets for entry at any time cost $250.
Image courtesy of Kyle Knodell
The Rockaway Hotel + Spa's 4th of July Celebration
108-10 Rockaway Beach Drive, Rockaway
The Rockaway Hotel + Spa is hosting its own picnic-themed 4th of July celebration this year on The Rooftop, a 6,000-square-foot indoor and outdoor space with panoramic views of Jamaica Bay, the Atlantic Ocean, and the Manhattan skyline. Ticket purchases include food, beer, and wine for two hours. Admission costs $25 for kids and $55 for adults and can be purchased here.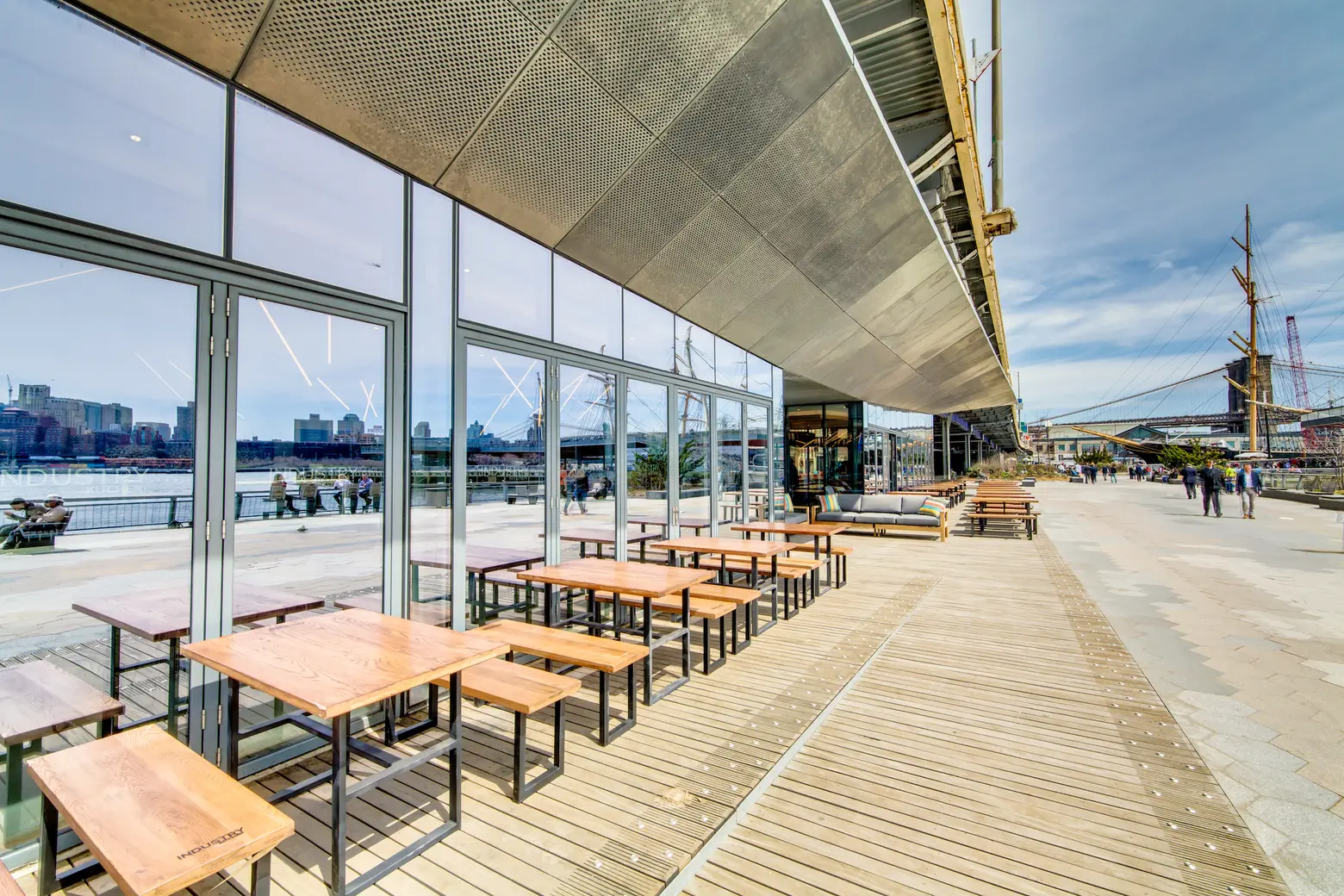 Image courtesy of Industry Kitchen
Industry Kitchen
70 South Street at Maiden Lane, Manhattan
Located right next to the East River, Industry Kitchen's 4th of July celebration offers guests an unparalleled location to view the fireworks show. Industry Kitchen's chef, Jonathan Haffmans, has created a special menu for Independence Day that includes jumbo shrimp cocktails, braised beef short rib sliders, and farm stand fresh watermelon, in addition to their menu favorites. Walk-ins for the event are welcome, but reservations are encouraged.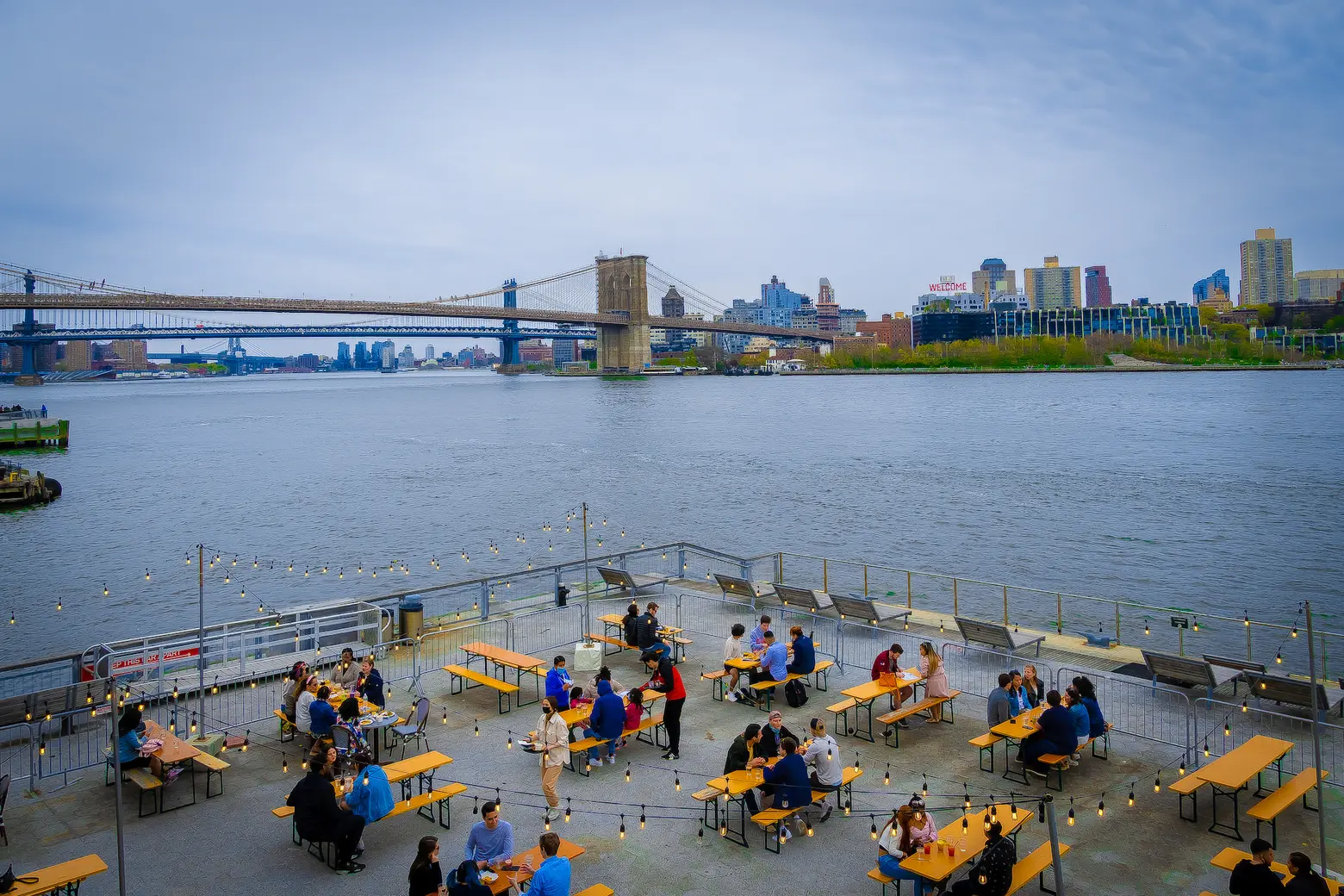 Image courtesy of Watermark
Watermark
Pier 15, 78 South Street, Manhattan
Featuring unobstructed views of the Brooklyn skyline and fireworks celebration, Watermark's waterfront location is an ideal location to spend your July 4th. Food and drink options include fresh, off-the-grill bites, endless rosé, tropical cocktails, and frozen drinks. A rotating lineup of DJs will also be performing throughout the full-day celebration. General admission tickets cost $20 per person for the 12 p.m. to 5 p.m. daytime session, with separate tickets for the 6 p.m. to 12 a.m. session. Private VIP tables and cabanas are also able for reservation.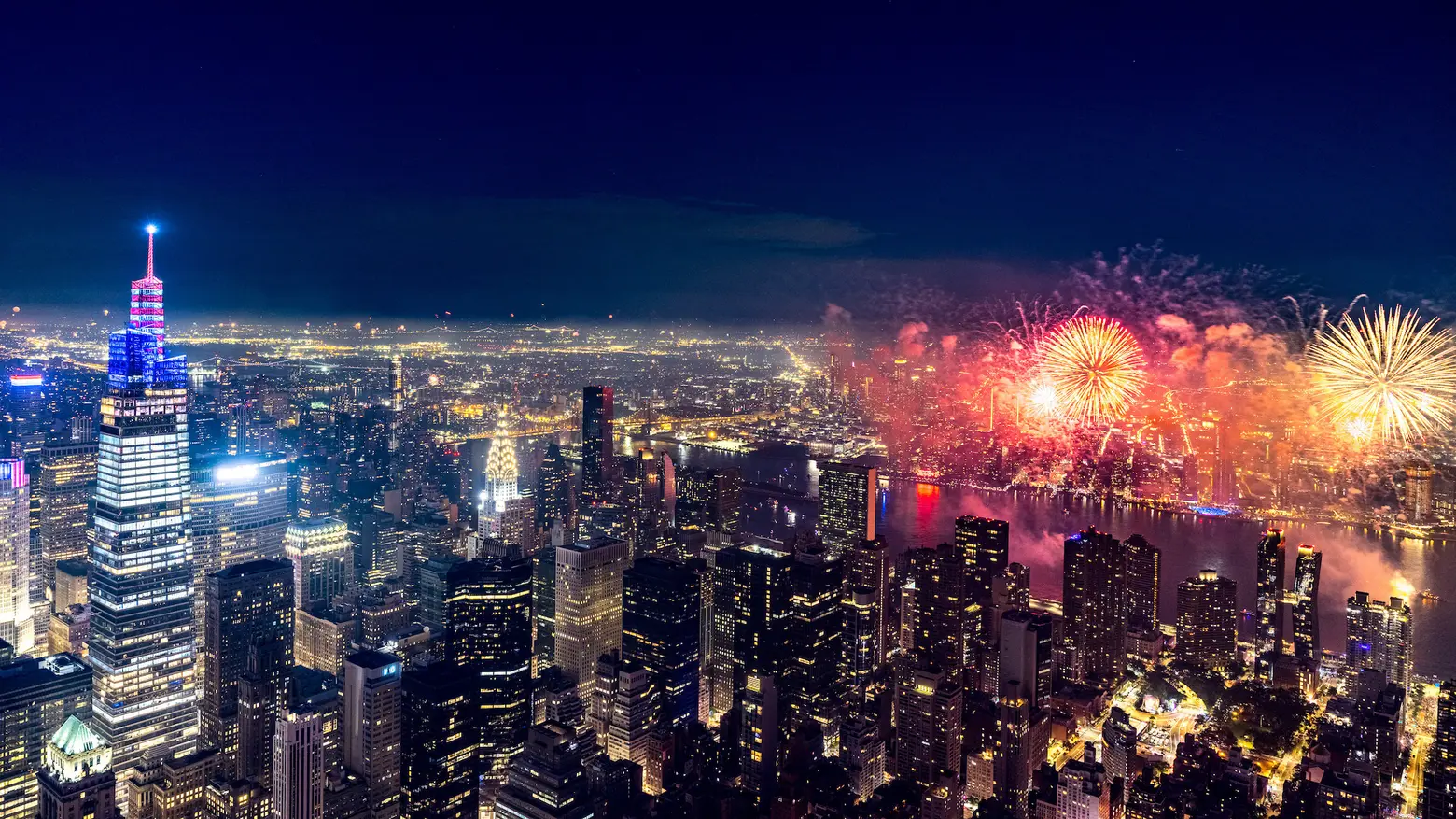 Image courtesy of Max Touhey
4th of July at SUMMIT One Vanderbilt
45 E 42nd Street, Manhattan
One of the highest observation decks in NYC is hosting its own Independence Day celebration. Come enjoy food provided by renowned NYC BBQ restaurant Blue Smoke, a premium open bar, and the fireworks spectacle, at over 1,100 feet in the air. Tickets cost $300 for the public and can be purchased here.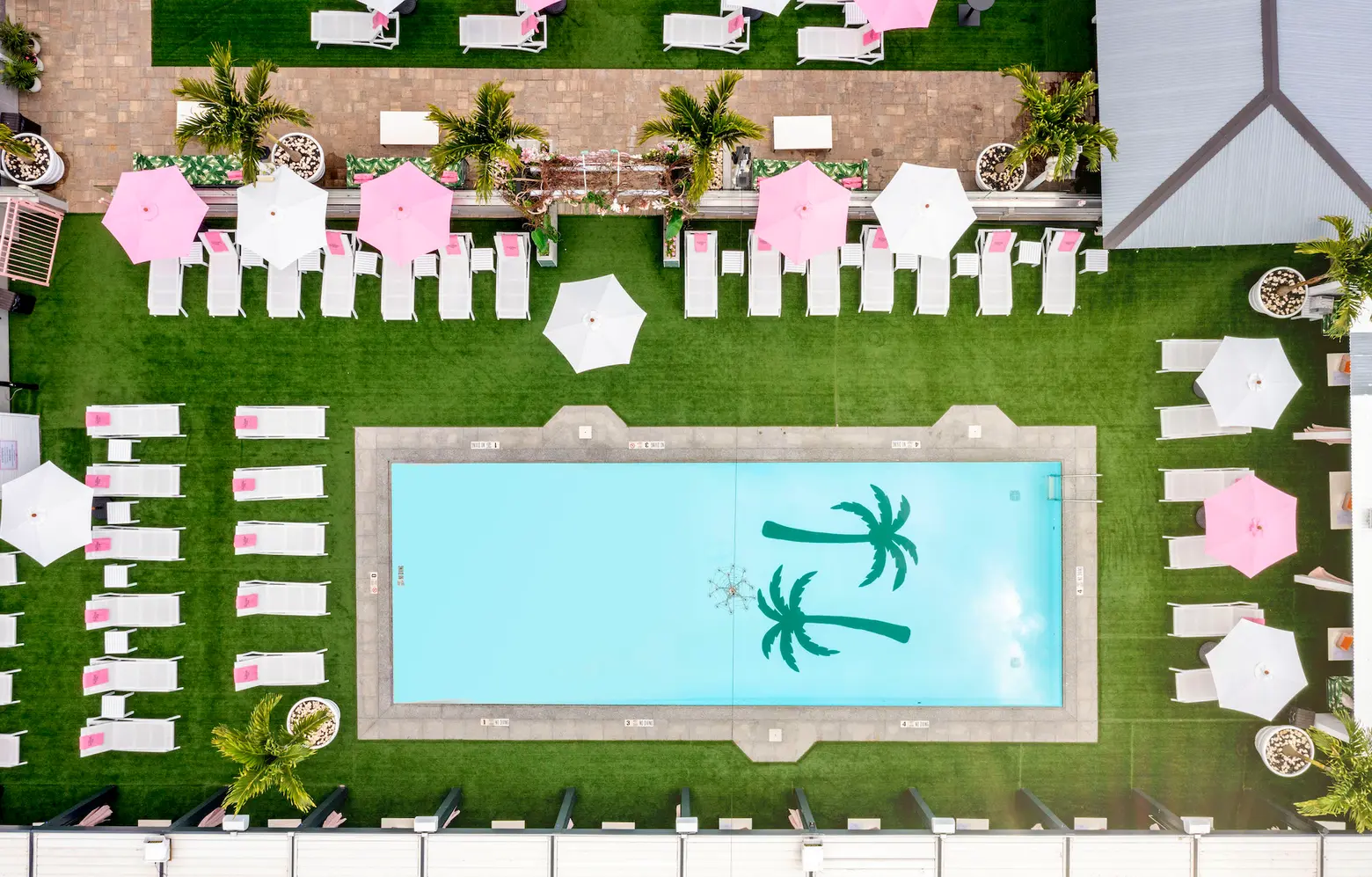 Image courtesy of The Summer Club
4th of July at The Summer Club
8-08 Queens Plaza South, Queens
Long Island City's newest day club, The Summer Club, is offering guests a selection of specialty cocktails and food items, a relaxing day by the pool, and breathtaking views of the fireworks spectacle as they go up over the East River on the 4th of July. Tickets start at $150 and will get you a reserved lounge chair and towel, as well as pool access. Poolside and lawnside cabanas are also available for reservation, with poolside cabanas starting at $1,250 and lawn cabanas starting at $1,000.
RELATED: