12 flowering houseplants to brighten up your home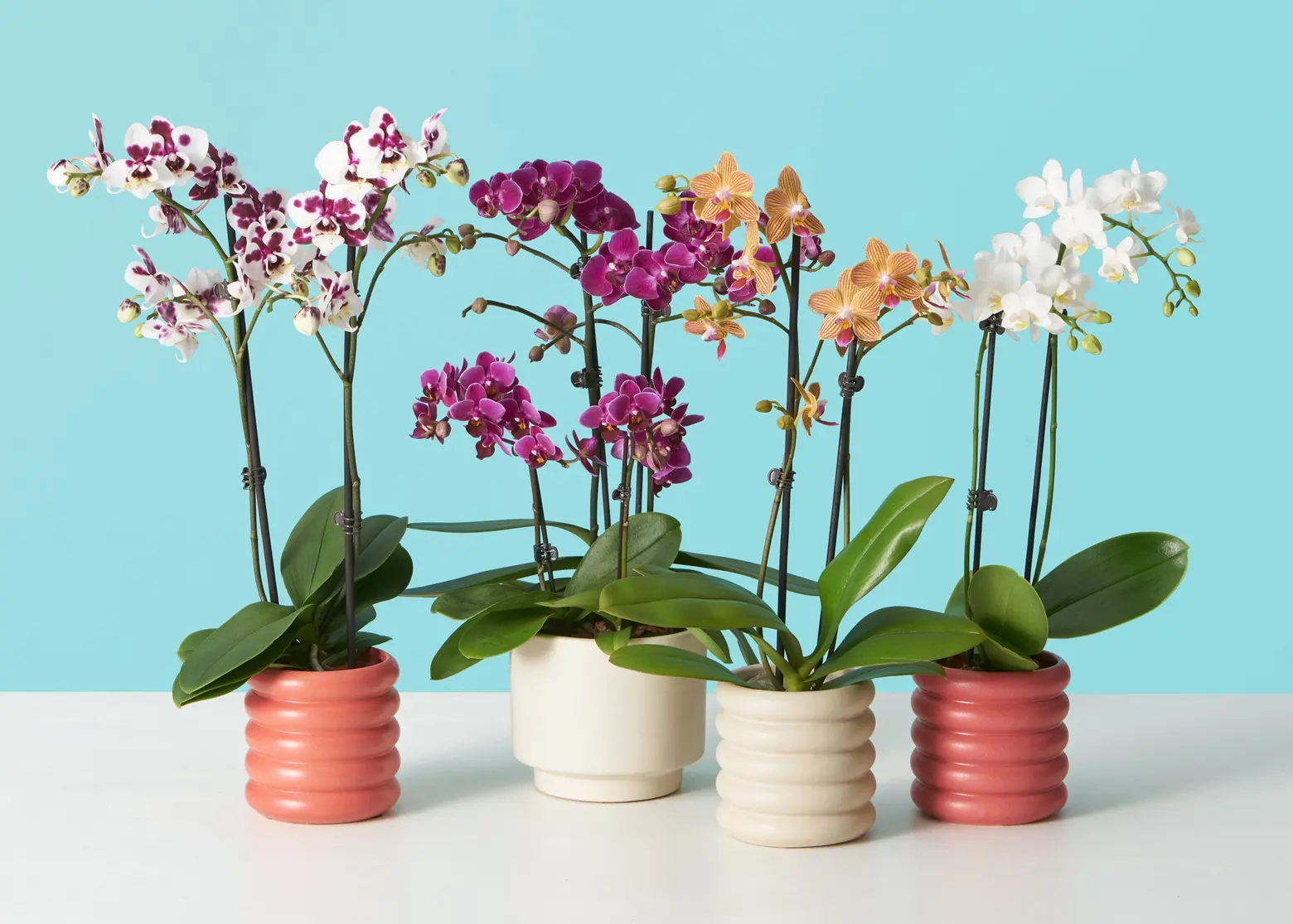 Photo courtesy of The Sill 
With New Yorkers stuck indoors with kids, work from home, and a barrage of ever-changing news, it can seem like even spring is on hold. But adding some flowering houseplants to your space is a great way to enliven it with the colors and energy of spring. To help you get started, we've rounded up a collection of potted blooms that will make your home, and your mood, just a little brighter.
All of these products have been hand-selected by team 6sqft. We may receive a commission for purchases made through these affiliate links. All prices reflect those at the time of publishing. 
| | |
| --- | --- |
| | Dramatic, elegant orchids get plenty of attention. |
| | Petite sunset orchid; $75 at The Sill. |
| | These dramatic modern blooms will make your decor sizzle. |
| | Arriving ready for display in a natural jute pot, purple Spanish lavender is as fragrant as it is vibrant. |
| | This amaryllis bulb will add a burst of color to your home (arrives in a dormant state nestled in a gorgeous urn) |
| | This delicately-scented classic says spring. |
| | This dark pink rose-like flower blooms from February to May. |
| | No light? No problem. In fact, the Peace Lily is nicknamed the "closet plant" since too much light can kill it. It needs minimal watering and blooms year-round. |
| | Even in an NYC apartment, you can get a little tropical flair. |
| | Arriving in a dormant state, three pots bear paperwhite bulbs ready to flower for a fragrant bloom. |
| | Known for its rosette shape, this dusky succulent can survive on little more than sunshine. This variety is a dark purple-black hue, potted in your choice of earthenware planter. |
| | Add a major pop of color with these red geraniums in a matching red pot. |
If you adore orchids but fear you aren't up to the task of caring for your own, join The Sill for an Orchid 101 online workshop (tickets, $10) on Monday, April 6th at 7:30PM ET to learn everything you need to know about caring for your orchids at home.
RELATED: