Beekeeping finds a home throughout NYC's five boroughs
Image via The Co-Op Group Urban Bees' Revolution
On June 1, the United Nations joined a growing local trend—they installed three apiary yards, better known as beehives, on their grounds in midtown Manhattan. The UN is hopeful that by summer's end, their 150 bees will turn into a thriving colony of 250,000 bees. If this happens, the UN bees will not be alone. There are millions of bees buzzing around the five boroughs and not only in the backyards of earthy residents in neighborhoods like Park Slope and Greenpoint. From the rooftops of high-rises in Manhattan to community gardens stretching from the Bronx to Staten Island, New York City is home to thousands of active beehives, but this wasn't always the case
Prior to a 2010 ruling, beekeeping existed in the five boroughs but only under the radar. At the time, the city deemed beekeeping to be as dangerous as keeping cobras, tarantulas, or hyenas on one's property. Indeed, if caught, underground beekeepers faced hefty fines of up to $2000. Since the 2010 ruling that legalized beekeeping, both bees and beekeepers have been on the rise citywide and so have organizations and services designed to help residents explore apiculture.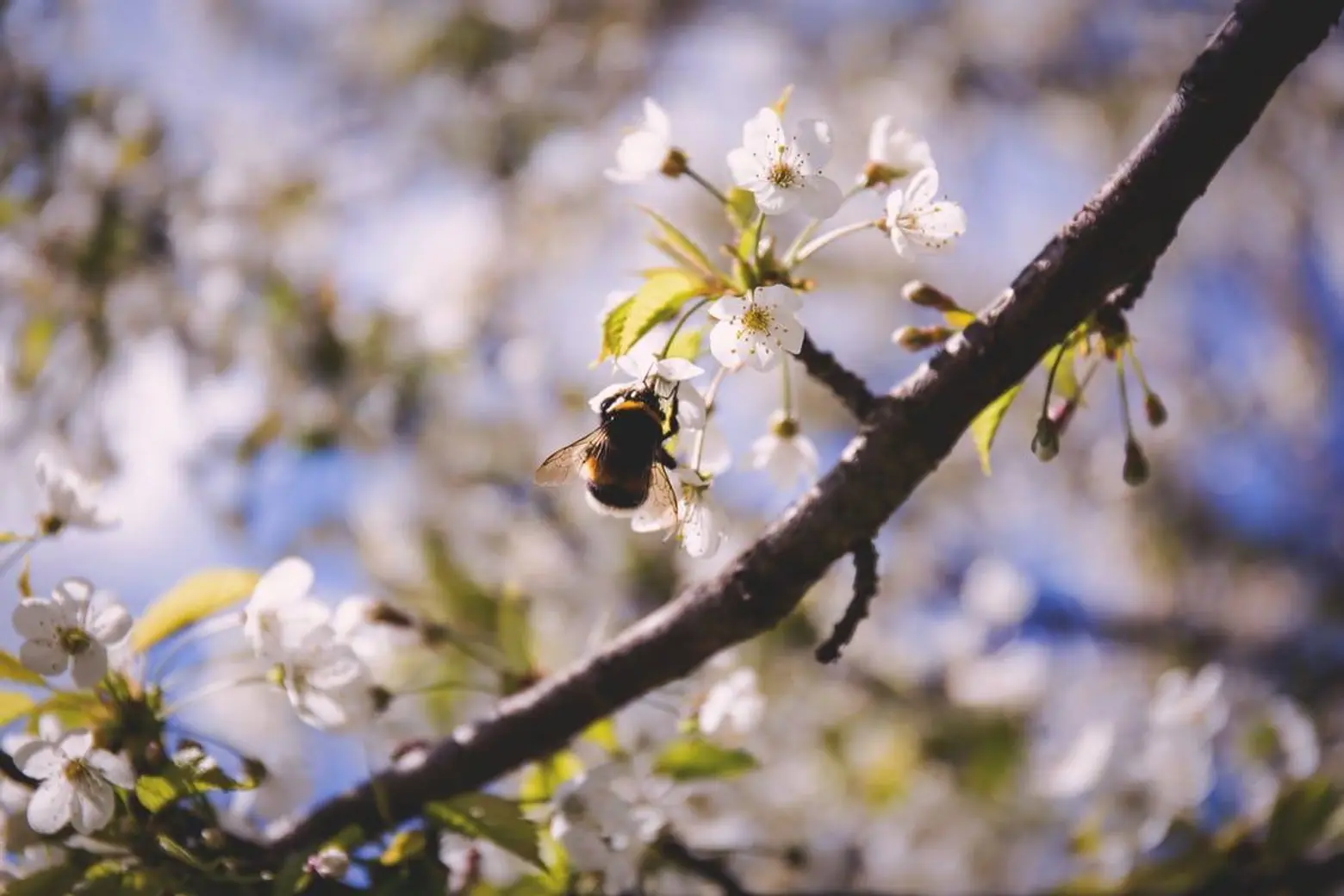 Image via pexels
Support the environment, connect with nature, and relax 
Bees, which have been in decline over the past two decades due to widespread colony collapse, are essential to the environment and to the agriculture industry. This is because bees are pollinators. In other words, they transfer pollen from one flower to another and in the process, they play a key role in the fertilization of a variety of plants. An estimated 30 percent of crops and an even higher percentage of wild plants rely on cross-pollination to survive. Simply put, without bees, many species of plants would quickly die off. But New Yorkers' enthusiasm for apiculture is not driven by pressing environmental concerns alone.
Other than the occasional mouse, rat, or cockroach, it can be difficult to connect with nature in New York City. Abel Nottinghamsher, a fourth-generation beekeeper and active member of the New York City Beekeepers Association, says that getting back in touch with nature is a "strong motivation for many New York City beekeepers," but this is not the only reason why New Yorkers are increasingly making space for bees in their backyards and on their rooftops. Nottinghamsher emphasizes that as strange as it may sound, beekeeping also has a therapeutic side: "Beekeeping is a very calming pastime—it is very soothing and even meditative—and this also appeals to many New Yorkers."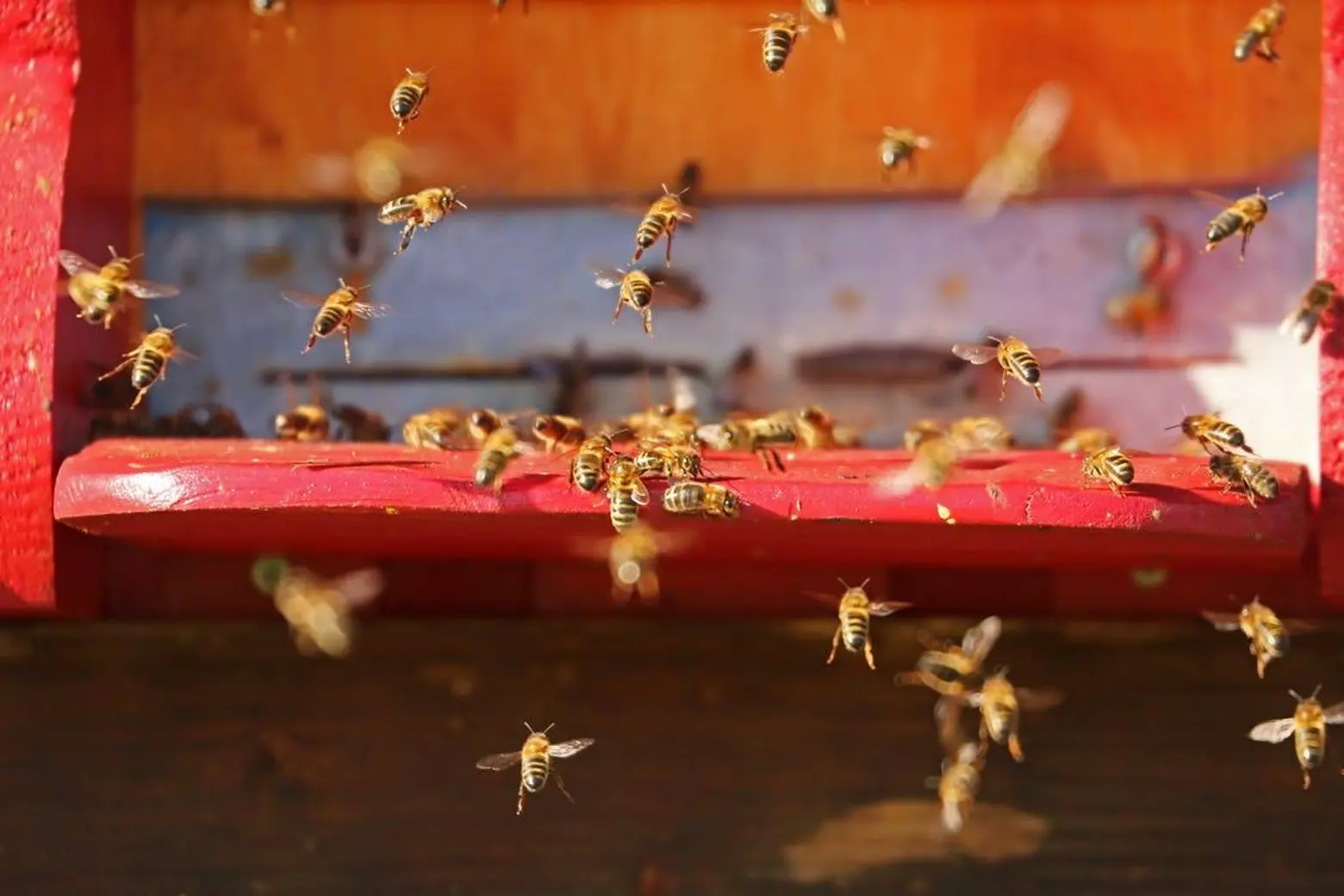 Image via pexels
Local rules and regulations
If you want to become a beekeeper in New York City, the first step is to complete the required paperwork. At the state level, this means filling out the New York State Department of Agriculture and Markets' Survey of New York State Beekeeper and Apiary Yard Location. The survey asks for your name, address, and location of your beehives. The next step is to fill out the city's own paperwork. Links to both the state and city surveys are available on the City's Beekeeper Registration site.
The city's survey, while similar to the survey required at the state level, has one notable difference: If you're a renter, you must provide your landlord's contact information. As a rule, the owner of the property must consent to the presence of the beehive, and for some renters, this may create an obstacle. After all, just as a landlord may object to a tenant's cat or dog, a landlord has the right to put the brakes on a tenant's beehive. If you are a renter, however, don't skip the paperwork and attempt to go underground. While beekeeping is now fully legal, as stated on the City's Beekeeper Registration site, "Maintaining unregistered bee hives in New York City is illegal and may lead to fines."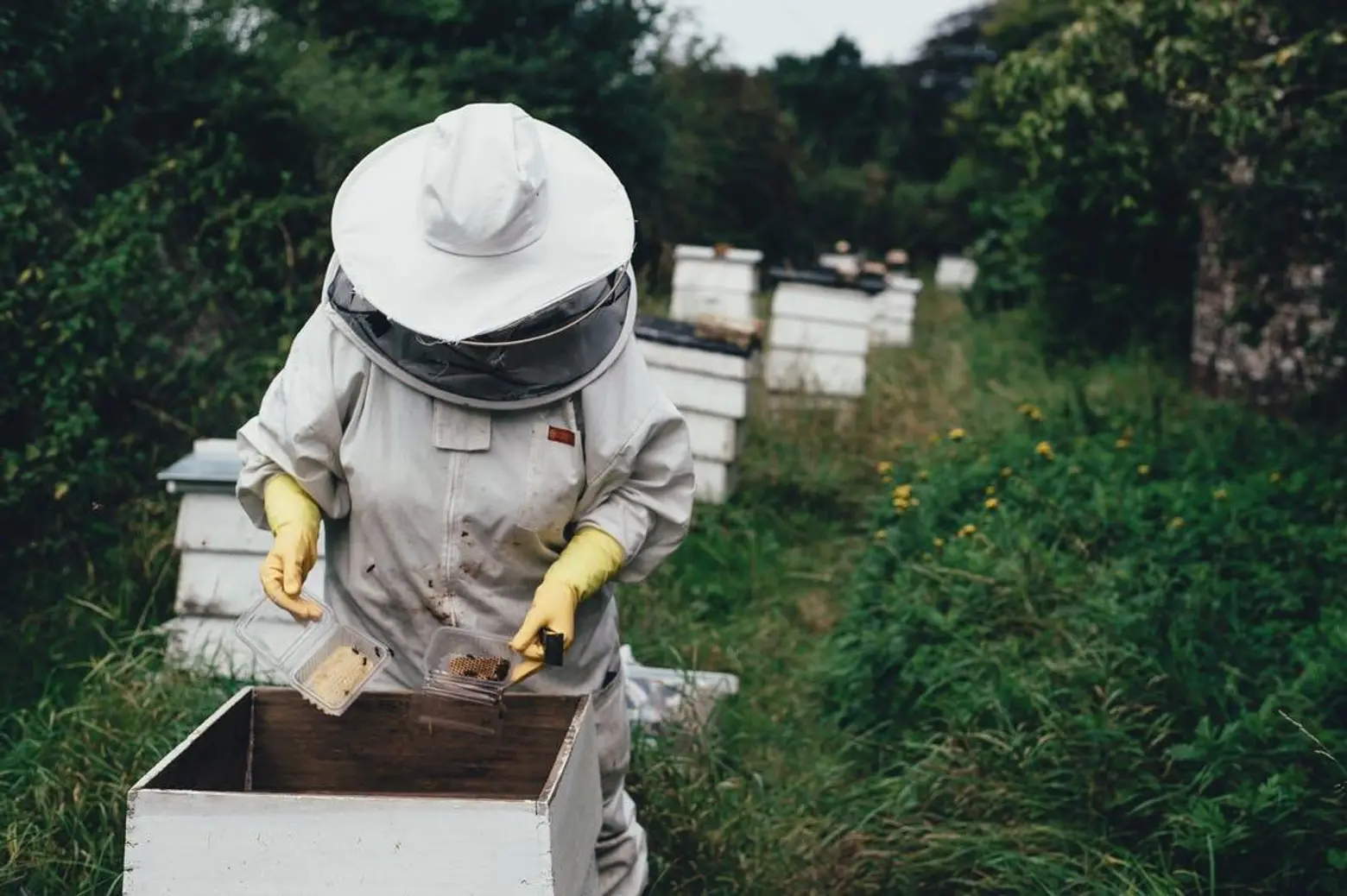 Image via pexels
Educate yourself, get equipped, and reap the rewards
If apiculture sounds like a great way to get in touch with the natural world and even lower your anxiety levels, the New York City Beekeepers Association strongly urges self-education. As Nottinghamsher advises, "Start by taking a beekeeping class and read up on beekeeping." Notably, both classes and beekeeping apprenticeships are offered through the New York City Beekeepers Association. Other educational opportunities for the aspiring beekeepers are offered through NYC Parks, including lunch hour talks on the second Friday of every month in Bryant Park (for upcoming events, visit Bryant Park Beekeeping).
Once you have a firm grasp on what it will take to establish and care for your beehive, you'll need to acquire the necessary supplies, including a beehive, bee smoker, full-body white apiary suit and of course, a starter colony. Andre Coté (also see 6sqft's interview with Coté) of Silvermine Apiary comes from a long line of beekeepers and is the main supplier of bees in the New York City area. If you are eager to host bees but not quite ready to start beekeeping without assistance, Coté and his team also offer a full range of "beekeeping services" to help establish and care for a beehive in your community garden, backyard, or on the roof of your office building while avoiding all the sticky and risky work associated with the task.
RELATED: