11 ways to celebrate Australia Day in NYC this weekend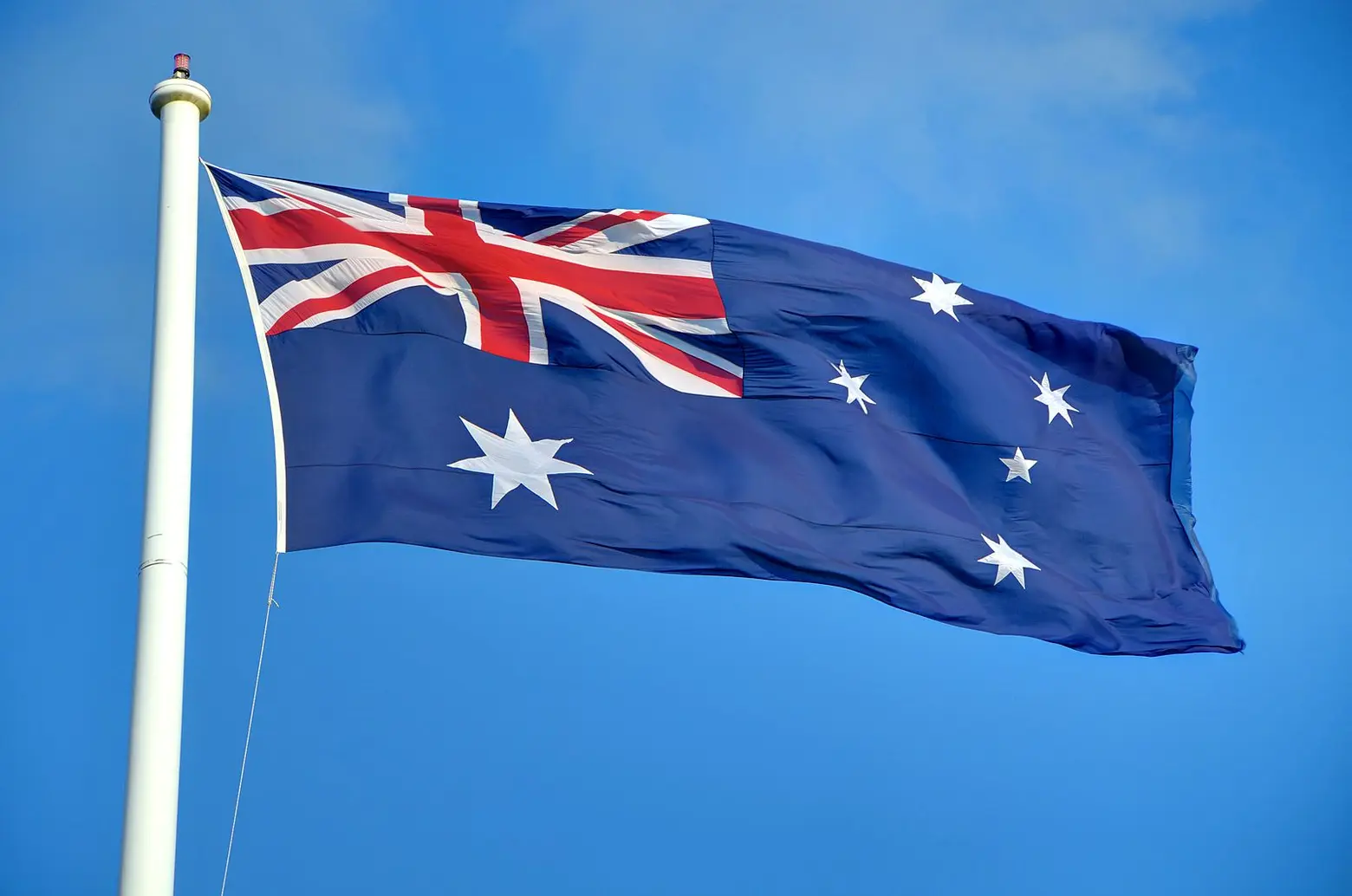 On January 26, Australia Day is celebrated around the world to mark the arrival of the first fleet of British ships in New South Wales. This year's festivities have an added sense of urgency. Over the past few months, widespread bushfires have burned over 40,000 square miles and killed more than one billion animals in Australia. In NYC, Australia Day celebrations this year are focused on extending support to the ongoing relief efforts. Below, we round up 11 events where ex-pats and New Yorkers alike can come together over traditional Aussie food, music, and comedy—best of all, they're each donating all or a significant chunk of proceeds to various relief funds.
1. Black Tie Gala at The Australian Community
The Australian Community will host its annual Black Tie awards and after-party on Saturday, January 25 from 7:30 pm. to midnight. The awards honor philanthropists who have helped the organization's mission and will feature live performances by Australian artists. There will be dinner, an open bar, and a silent auction with all proceeds being donated to bushfire relief.
2. All-night Happy Hour and silent auction at Hole in the Wall
In Murray Hill, Australian spot Hole in the Wall is serving up traditional cuisine, Coopers on draft, and happy hour prices from 5 p.m. to midnight on Saturday, January 25. Cricket matches will air on the bar's big-screen while a raffle and silent auction raise funds for Red Cross Bushfire Appeal.
3. Wine tasting at Tribeca Wine Merchants
Enjoy a free wine tasting at wine store Tribeca Wine Merchants (located at 40 Hudson Street) on Saturday, January 25 from 2 – 5 p.m. The offerings will "celebrate the diversity and quality of wines from around Australia."
4. Australia Day Dreaming at Soapbox Gallery
Four NYC-based Australian songwriters gather at Brooklyn's Soapbox Gallery to share "an afternoon of everything Australian…with an emphasis on stories, short film, song, and real-life experiences about growing up in Australia." For $20, you'll also get to enjoy a mix of Australian wines and cheeses. The event runs from 3 p.m. to 6 p.m. and proceeds will be donated to relief funds.
5. Celebrations at the Empire State Building
The iconic building will be lit up in Australia's national colors of green and gold this Sunday, January 26. The STATE Grill and Bar restaurant located within the Empire State Building will add FOSTERS beer and a special Pavlova dessert to its menu over the weekend, with all profits from the items donated to the NSW Rural Fire Service.
Chef Ignacio Mattos will offer a special menu on Sunday, January 26 to benefit the Australian Red Cross disaster relief fund. The collaborative effort features a mix of Estela classics alongside dishes "with an Aussie twist." All proceeds from dishes marked with a "**" will be donated. Book your reservation for the Nolita restaurant here.
7. Dinner and drinks at Sonnyboy
Lower East Side Australian restaurant Sonnyboy will offer a set menu on Sunday, January 26 featuring beet cashew dip, half-shell prawns, pub salad, chicken Parm, and more. All Aussie wine sales will be donated to bushfire relief efforts. Two dinner slots are available, at 6 p.m. and 8:30 p.m.
8. Fundraiser at Bluestone Lane
Australian café chain Bluestone Lane will hold a fundraiser at its Bowery location (19 Kenmare Street) from 3 p.m. to closing on Sunday, January 26. The $35 ticket includes classic Australian fare like meat pies and lamingtons and a selection of Australian beers and wines. You can also enter raffles to win prizes from Soulcycle, Supreme, Sephora, and much more. 100% of ticket and raffle sales will be donated to the Australian Disaster Relief and Recovery Fund.
9. Australian Bushfire Benefit Concert & Reception
Australian performers who are currently studying music in New York will perform a lineup of traditional songs at Saint John's in the Village. All ticket sales will go to the Australian Red Cross and there's a sliding scale (from $20-$200) so you can pay what makes sense for you.
10. True Blue: An Aussie Night Out
A dose of comedy is always welcome, so you might want to check out this standup show at Caveat on the Lower East Side, featuring a lineup of Aussie comedians. "Come for the comedy, stay for the slang, and leave with the culture (and by culture, we mean snacks)," the event page reads. Doors open at 9 p.m. and tickets will run you $12 in advance or $15 at the door.
11. With Love From Brooklyn: Australian Bushfire Benefit at A/D/O
Greenpoint creative space A/D/O is hosting a curated evening of "local bands, DJs, good booze and an array of incredible raffle prizes" on Sunday, January 26 from 5 p.m. to 9 p.m. A $10 ticket will get you in and all bar and raffle sales will be donated to relief efforts.