Asbury Park's second act: How developer iStar is transforming this Jersey Shore town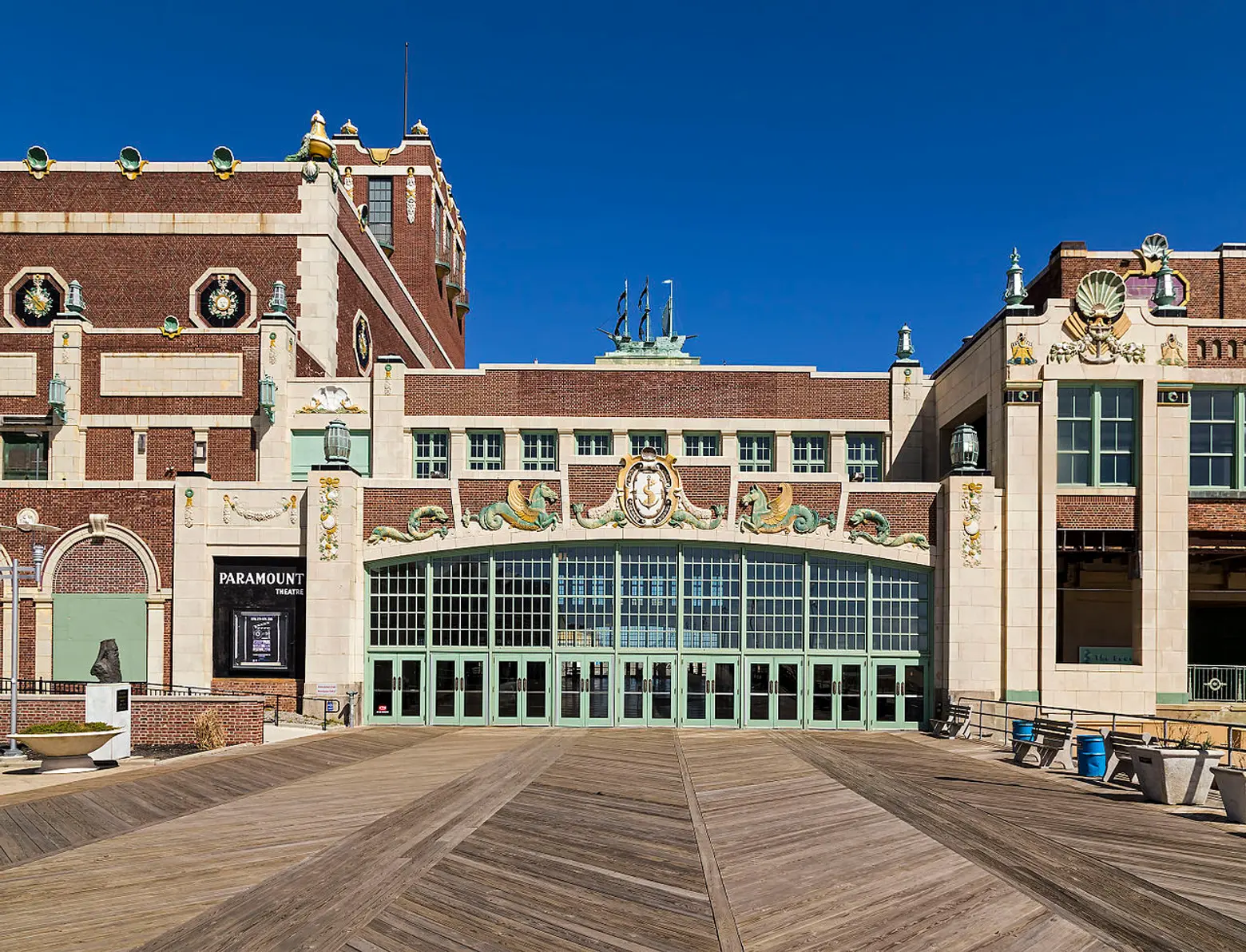 If you lived along the Jersey Shore in the '80s and '90s, Asbury Park was not a place you went. After getting its start in the late 1800s as a summer escape for wealthy residents of NYC and Philly, the 1.6-square-mile town boomed again in the '50s and '60s as a grungey, artsy hangout. But after the race riots in the 1970s, the town fell into disrepair and was forgotten by local stakeholders. Fast forward to today, and Asbury is booming–we once aptly described it as "Williamsburg meets Bruce Springsteen-land meets Venice Beach."
Like many gentrifying/revitalized areas, the change can be attributed to a developer with foresight. In this case, the team at iStar realized the opportunity nine years ago. They now own 35 acres of land in Asbury, including 70 percent of the waterfront, and are investing more than $1 billion in the town. Their projects include the luxury condo Monroe, the renovated Asbury Lanes bowling alley/performance venue, The Asbury Hotel, and, most recently, the Asbury Ocean Club, a hotel-condo hybrid that made headlines for its $1,050/night suite. Unsurprisingly, iStar has received its share of criticism, but that hasn't stopped New Yorkers from flooding the seaside city in the summertime. Ahead, we delve into the social and cultural landscape of Asbury and talk with iStar's Brian Cheripka about the lesser-known politics behind their plans, why they decided to invest in Asbury Park, and what we can expect to see in the future.
Brian joined iStar in 2010 after spending four years on active duty in the United States Army and then working in investment banking. With experience in real estate and land acquisition, iStar's CEO Jay Sugarman put Brian in charge of the Asbury Park redevelopment project.
Having grown up in New Jersey himself, Brian was familiar with the ebbs and flows of the city. "Asbury Park was historically the jewel of the Jersey Shore… but by the mid-1980s, you had an environment where the city was in desperate need of redevelopment." So in 1989, the city tried to start the process by commencing construction on what came to be known as "C-8" or "Esperanza." At the current site of iStar's Asbury Ocean Club, the project was to be a high-rise apartment building, but it never made it there. Instead, for nearly 20 years, the steel beams sat there as a reminder of the failed attempt and limbo status of the city.
The structure was finally demolished in 2006, at which time Hoboken-based developer Metro Homes planned a $100 million, 224-unit luxury condominium. The financial crisis brought their plans to a stop, though. iStar first became involved that year as a lender to the developer, but, as Brian explains, "When that master developer failed to perform in their obligations to the city and the community, iStar stepped in and acquired the company."
In 2010, iStar decided to "go all-in and really commit to the redevelopment effort." But Brian admits there were some question marks. "It happened in all these other towns up and down the Jersey Shore. Why didn't it happen in Asbury Park?"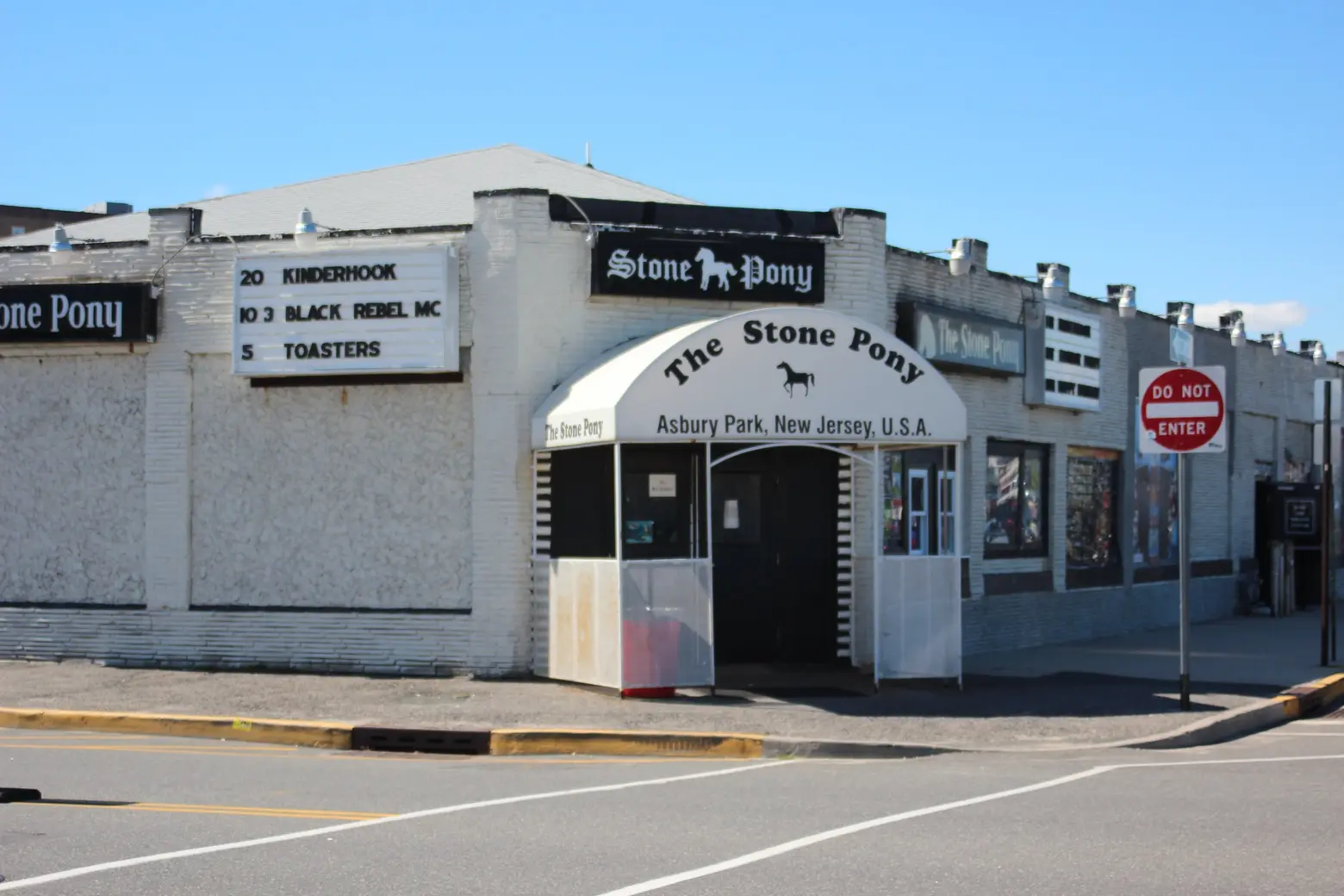 Asbury's iconic Stone Pony, where Bruce Springsteen got his start. Photo by Hypnotica Studios Infinite via Flickr cc.
Of course, a common Asbury Park comparison is Brooklyn neighborhoods like Williamsburg and Bushwick, where bringing in artists and amenities such as cool restaurants and vintage shops have helped revitalize the area. Brian agrees. "It's the creativity of the community itself. It's the art scene. It's the music scene. That already existed… it's what we are trying very hard to keep."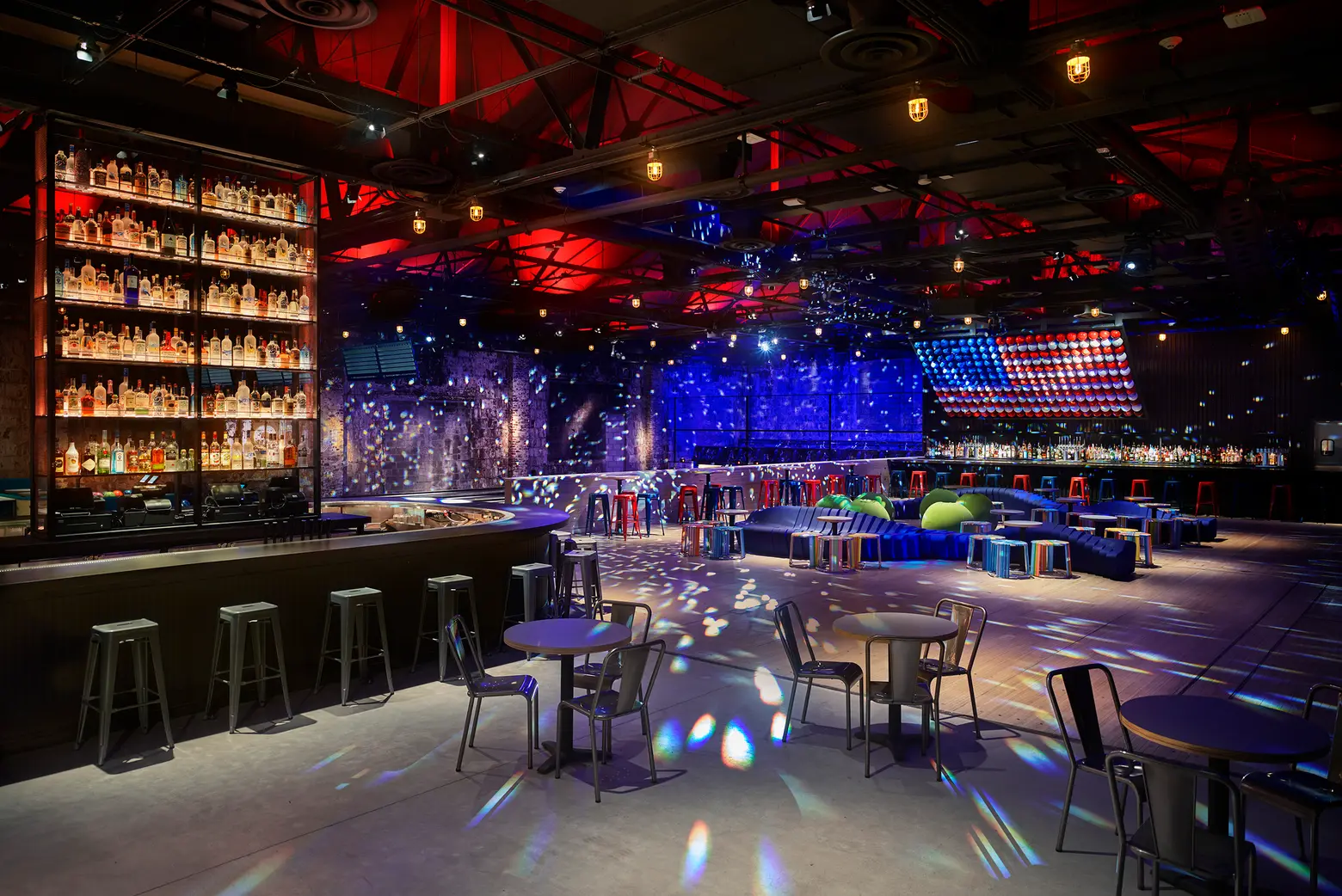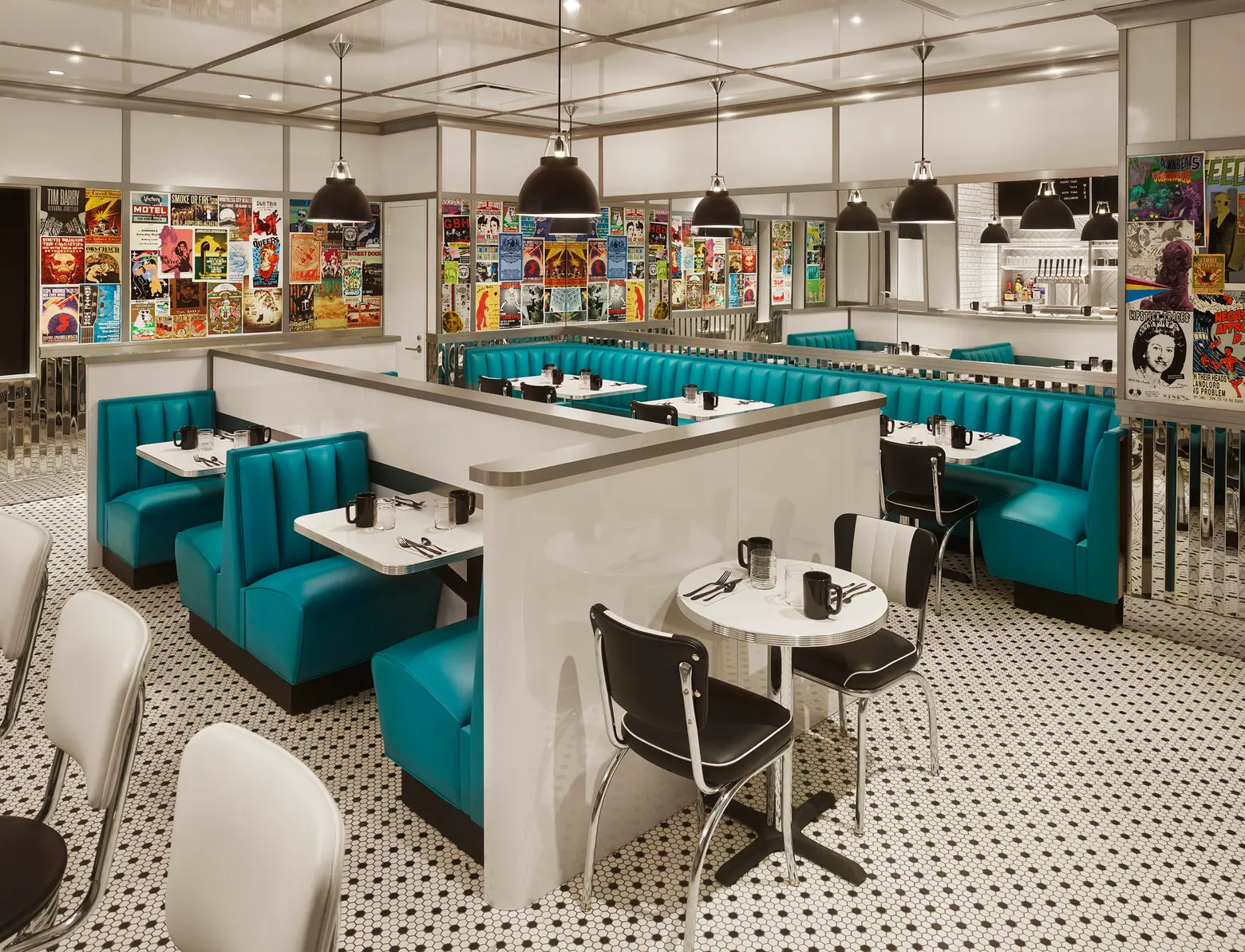 Photos of Asbury Lanes by Nikolas Koenig
Along those lines, an interesting piece of iStar's Asbury puzzle is Asbury Lanes, a refurbished bowling alley that is now also a restaurant and 750-person event space. Much of the programming at the Lanes (as it's locally called) are national shows booked by The Bowery Presents, but iStar also has an "on-the-ground" team to program local acts.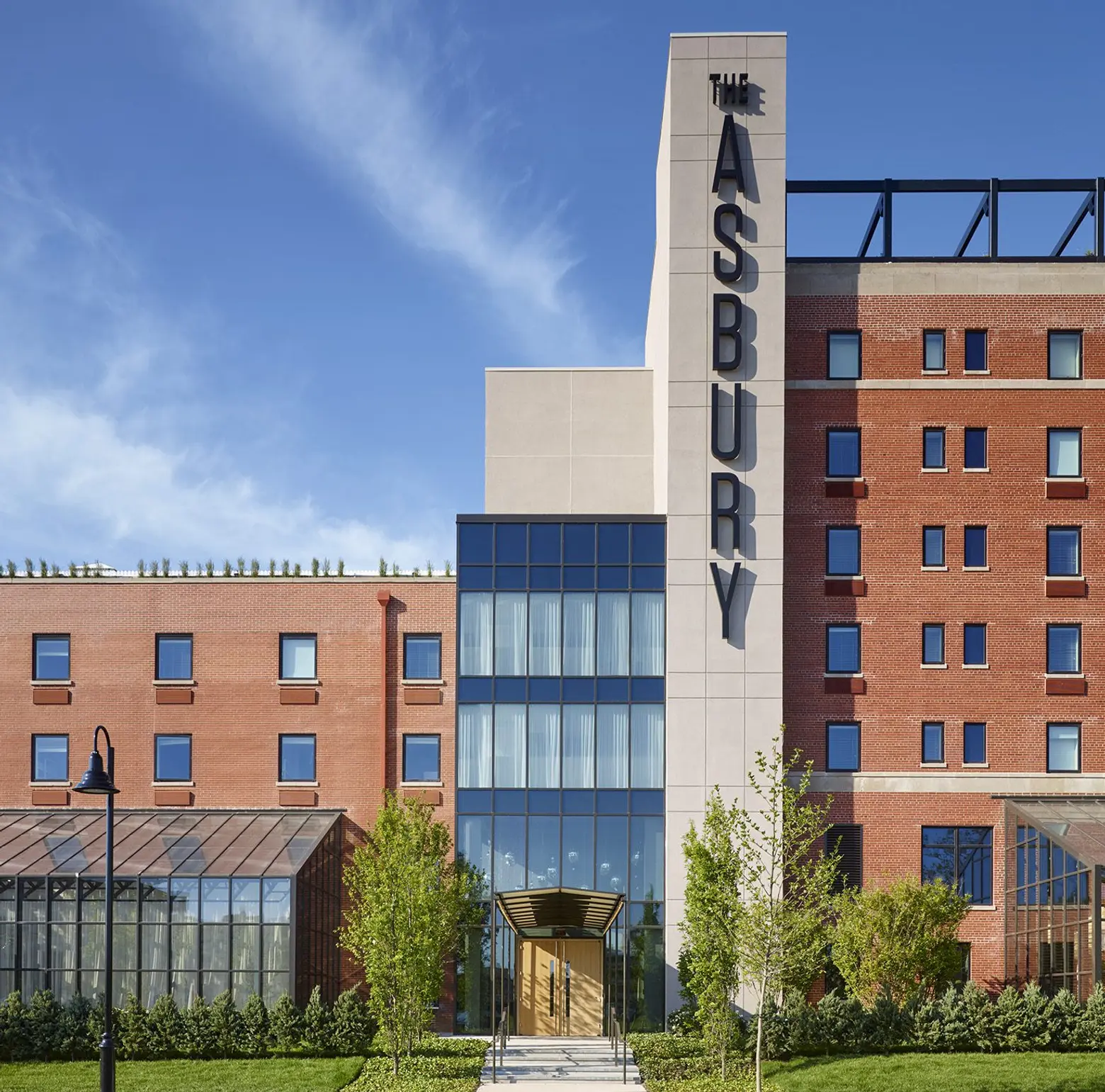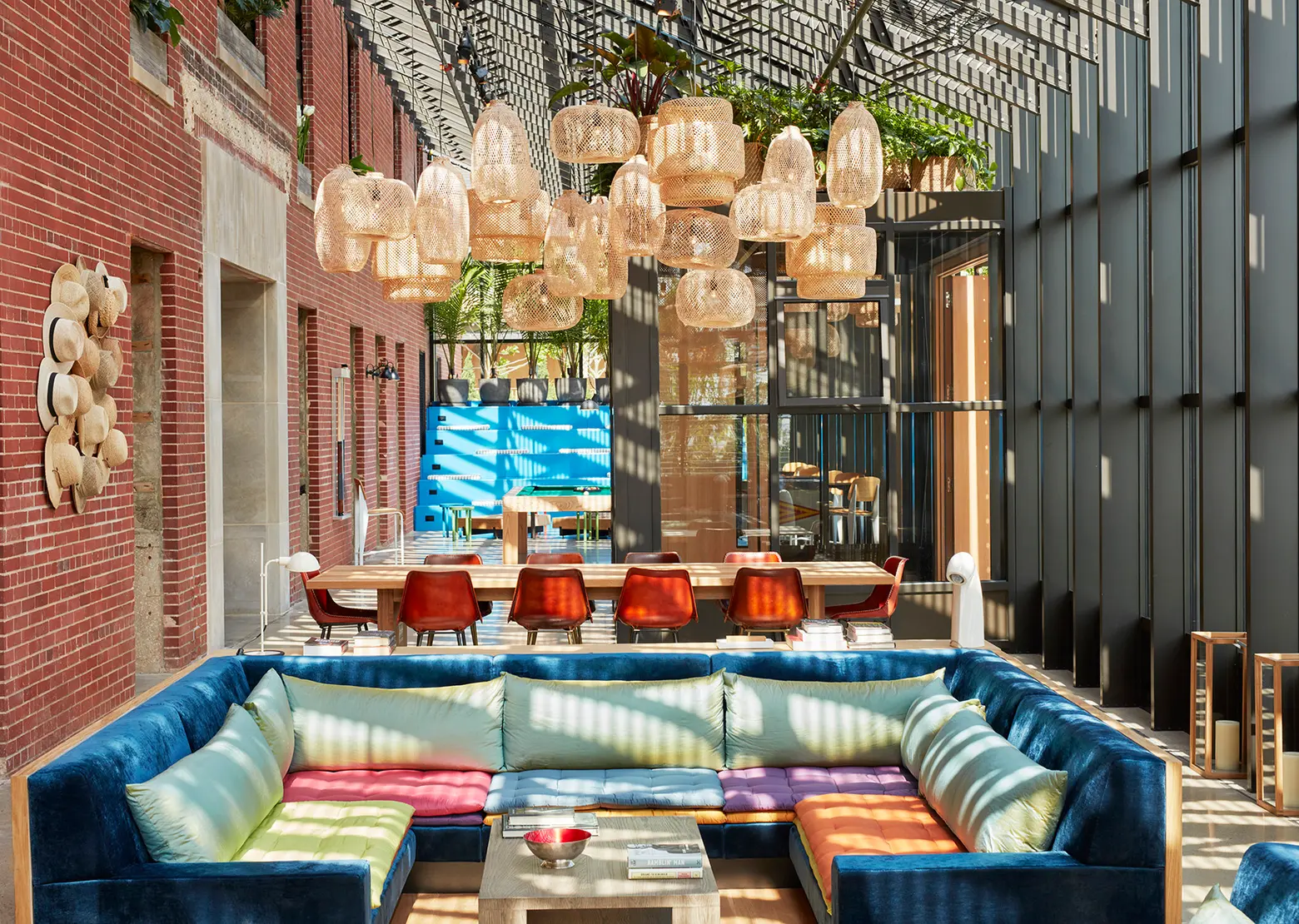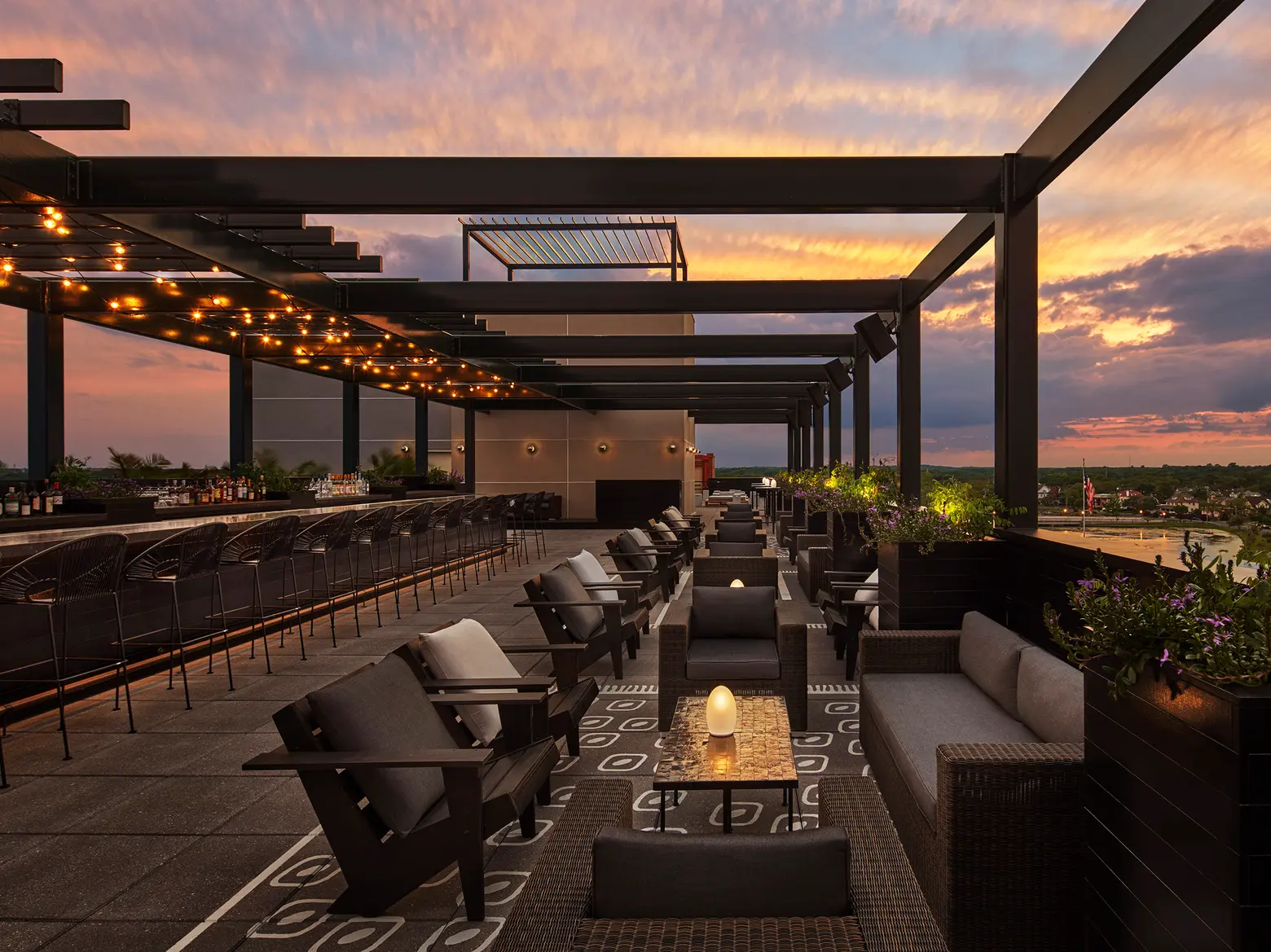 Photos courtesy of The Asbury Hotel
Though iStar's official first project in Asbury was Vive, a collection of 28 townhomes, it was their second undertaking that really put them on the map. They opened The Asbury Hotel in a former Salvation Army building in 2016. "The purpose of Vive was to reset the residential market," Brian says. "The hotel was our first opportunity to create a transformational destination." The building had sat vacant since 2004, but it was still in a preservable state, something iStar wanted to take advantage of. "I think our success [in Asbury] is going to be built on finding those opportunities… In an area of primarily vacant land and dilapidated buildings that have to be demolished, can we find those things that deserve to be saved? [That was] the Asbury Hotel." This also allowed the developer to rehab and bring the project to market relatively quickly.
"We wanted people to drop the old negative perceptions they might've had from the 80s or 90s and say, 'you know, something's happening here.'" The Hotel engages with the community through musical performances in the lobby, an attached art gallery that showcases local artists, and a public rooftop bar (though the bar, Salvation, has a strict dress code of "no athletic wear").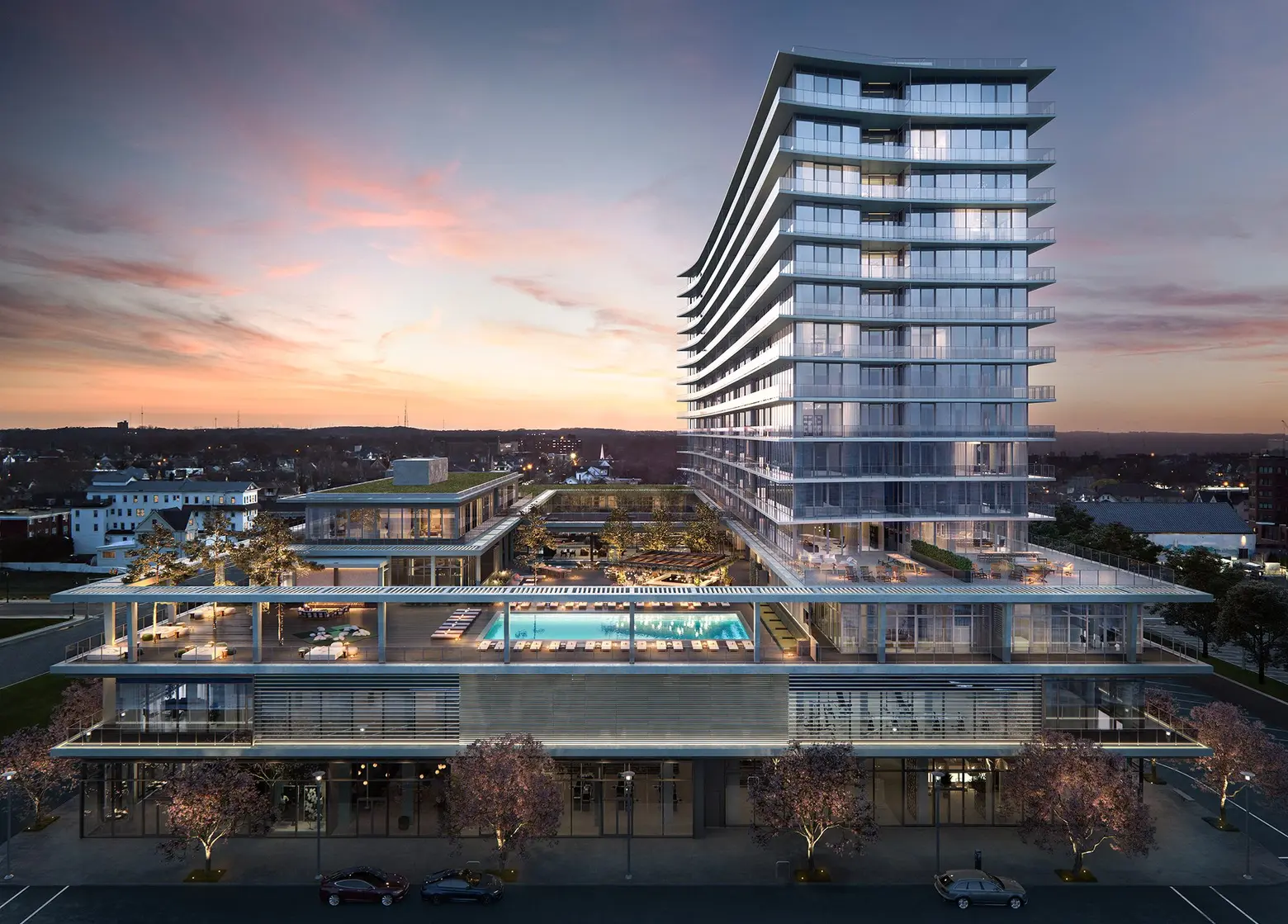 The Asbury Ocean Club, rendering by Binyan Studios
But their latest endeavor, the recently opened hotel-condo Asbury Ocean Club, has drawn mixed reviews from the community. Brian says they didn't want to just put up a building that would "whitewash everything." They enlisted Handel Architects to design the building and Anda Andrei to work on the interiors. Though 17 stories may not seem that tall, the structure undoubtedly towers above most everything in the vicinity. Coupled with its modern, glassy facade, many local residents feel it is out of place. However, Brian believes it is a natural next step for the area. "This introduces a new standard of luxury that people have not experienced along the Jersey Shore. It's really the centerpiece of our 35-acre redevelopment, so for us, this is our flagship."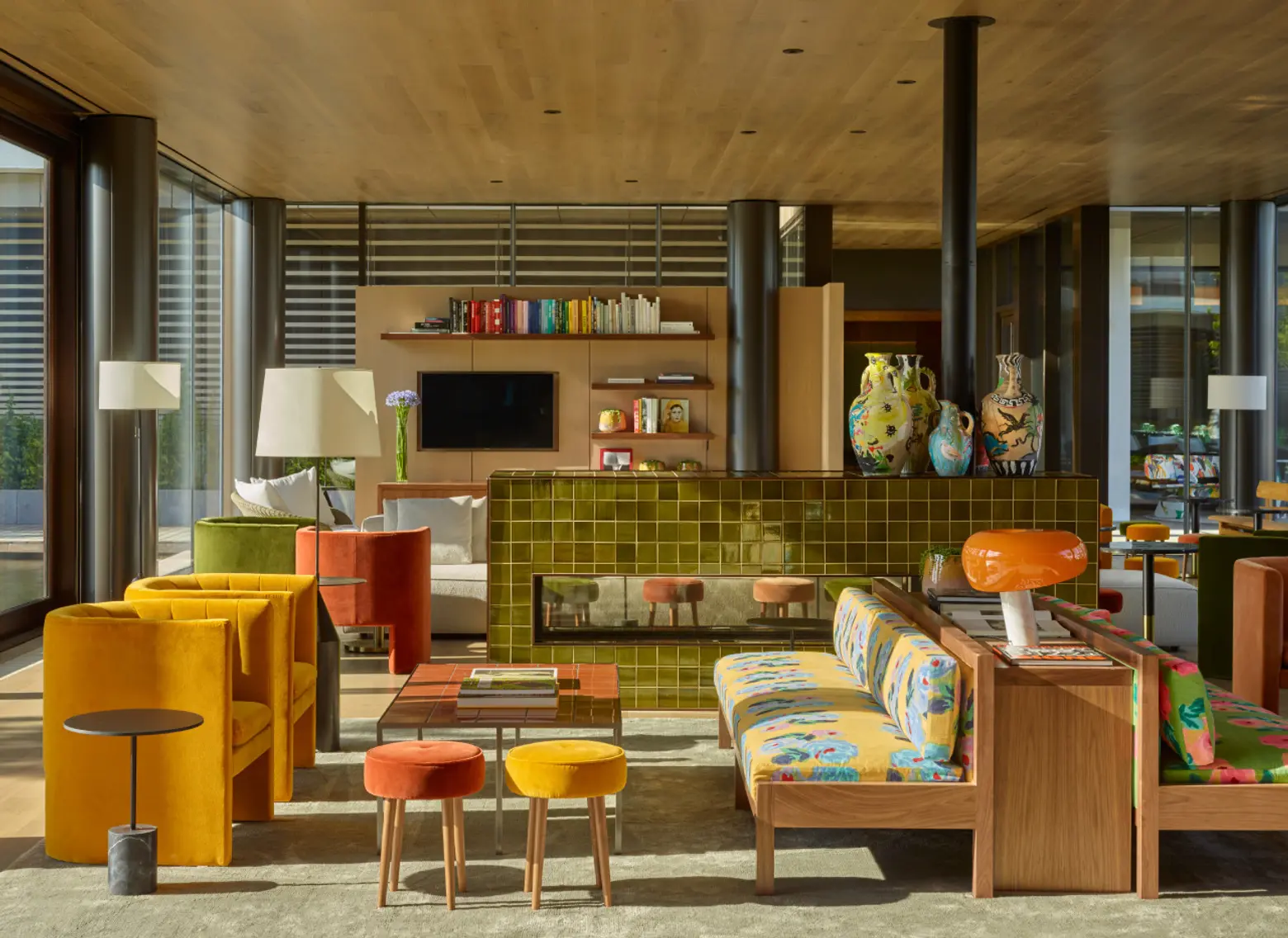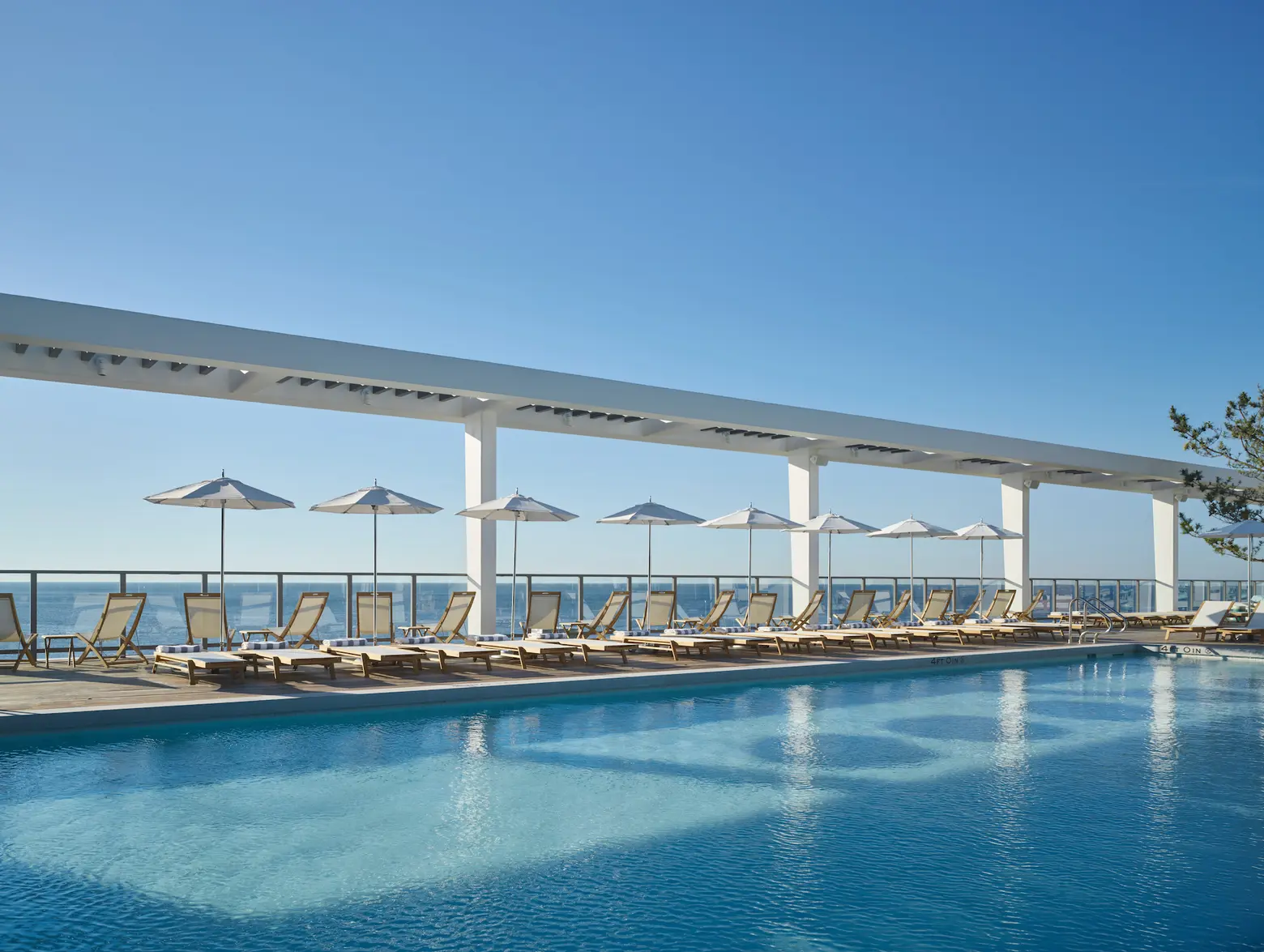 Photos of the Asbury Ocean Club by Nikolas Koenig
But it's the price points that have created the most tension. Rates for the 54 hotel rooms start at $425 per night and go up to more than $1,050 per night for a penthouse suite (In the winter, rooms are offered as low as $195 per night); the 130 condos range from a $900,000 one-bedroom to a $6 million penthouse.
Andrew Chambarry, chairman of the New Jersey chapter of the Surfrider Foundation and an Asbury Park resident, told the New York Times last year, "The hotels that they're building there and the condos are unaffordable for the local community, so it seems like they're appealing to high-income, out-of-town individuals to come in and make Asbury a completely new city."
To that end, iStar's deal with the city does not require any affordable housing to be built. This past March, in a letter to the editor in the Asbury Park Sun, the Asbury Park Affordable Housing Coalition noted that "Asbury Park has a high population of lower-income African American, Haitian, and Hispanic residents, which make up almost 70 percent of a beachfront community in one of the wealthiest counties in New Jersey." According to the Times, roughly 30 percent of the 16,000 year-round residents are living below the poverty line. But last year, the city passed an amendment to the Asbury Park Master Plan, which will require all future projects to include an affordable housing component.
Brian said he understands the concerns, but also noted that "the $6,000,000 price point is one unit in the building." He also stated that Asbury Park has only 130 condominiums. "I bring that up and say 'only' because, with 35 acres of property, we always think about the city as a whole." Additionally, the Asbury Ocean Club represents about four perfect of the total waterfront buildout in terms of residential units. Brian explained that iStar's future development won't be a series of Asbury Ocean Club-type projects. "We're going to be successful and keep the spirit of Asbury Park. We're going to introduce different types of housing at different price points at different times throughout the redevelopment of the waterfront."
Brian notes that with the 2,000 new homes iStar has built to date, no one was displaced, as it was vacant land. And Asbury Park Mayor John Moor told the Times that the Asbury Ocean Club will contribute millions of dollars in city tax revenue, amounting to about 10 percent of the total tax base which can be used for school and public infrastructure. "It should really help advance the city, the entire 1.2 square miles, not just the beachfront," he said.
Another way iStar is trying to engage with the community is through Salt School. Salt Hotels is the operator of the Asbury Hotel and the hotel portion of the Asbury Ocean Club. When the former was launched in 2016, Salt and iStar teamed up on a hospitality training program for local residents. Funded by the developer, it's a seven- to 11-week program that covers topics such as food and beverage, marketing, social media, and financial principals. According to Brian, a high percentage of participants are then offered jobs. After the initial success, they expanded the program to Asbury Lanes and the Asbury Ocean Club, and Salt Hotels will now have the program precede all future hotel openings.
In Asbury so far, Salt School has created more than 200 jobs. "Usually, when a developer comes in, they create, let's say, 200 jobs for that project, they build that project, and then that project leaves. Well, with 35 acres of property and 20 projects, were going to be here for eight to 10 years. If I can create 200 jobs a year for eight to 10 years, that's a successful business, right? We can have a lasting impact on the community," says Brian.
As for what's next for iStar, they're looking at the north end of the boardwalk. Here, they're hoping to build a private, membership-based beach and pool club. Though some residents are angry over the privatization component, iStar just recently committed $8 million to reconstruct and expand the north-end boardwalk (a portion of Asbury that has yet to see any new development).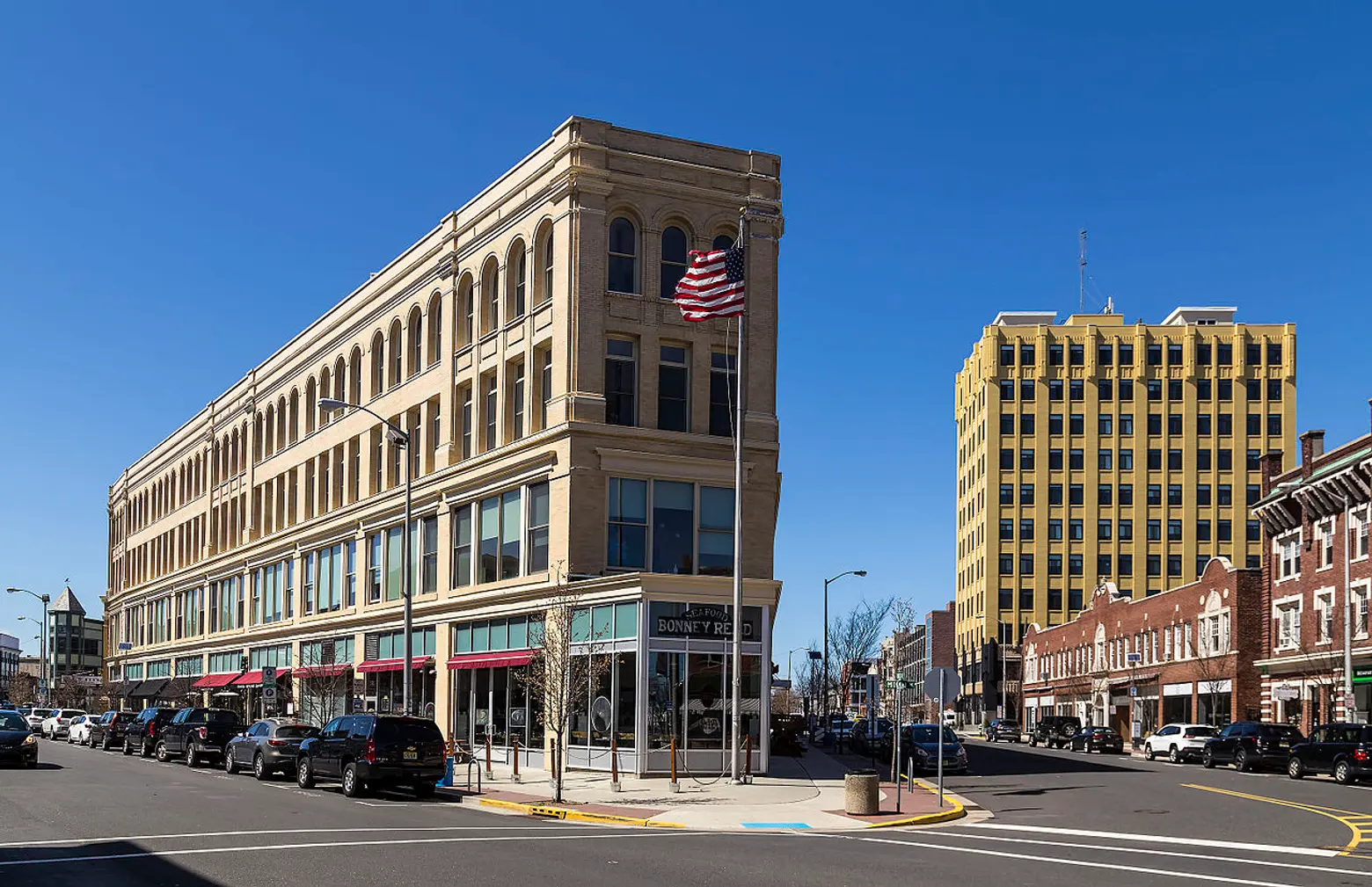 Downtown Asbury Park today, photo by Acroterion / Wikimedia Commons
According to the New York Times, Asbury Park's population jumps from about 16,000 to more than 30,000 in the summer. New restaurants seem to be opening every day, the Asbury Hotel is very often booked solid, and homes at Vive are now reselling for twice their initial sales prices. And iStar is planning to construct 20 more projects in the next 10 years.
According to Brian, "Redevelopment is not an easy process, and people are passionate about it, sometimes good and sometimes bad. But I think from our perspective, it's about working together to find solutions that continue to move the waterfront forward… We want to redevelop this community and make it someplace that is truly world-class. It will take time, but we are committed to it, and we are extremely excited about what we've done to date."