Art Nerd New York's top event picks for the week- 12/8-12/14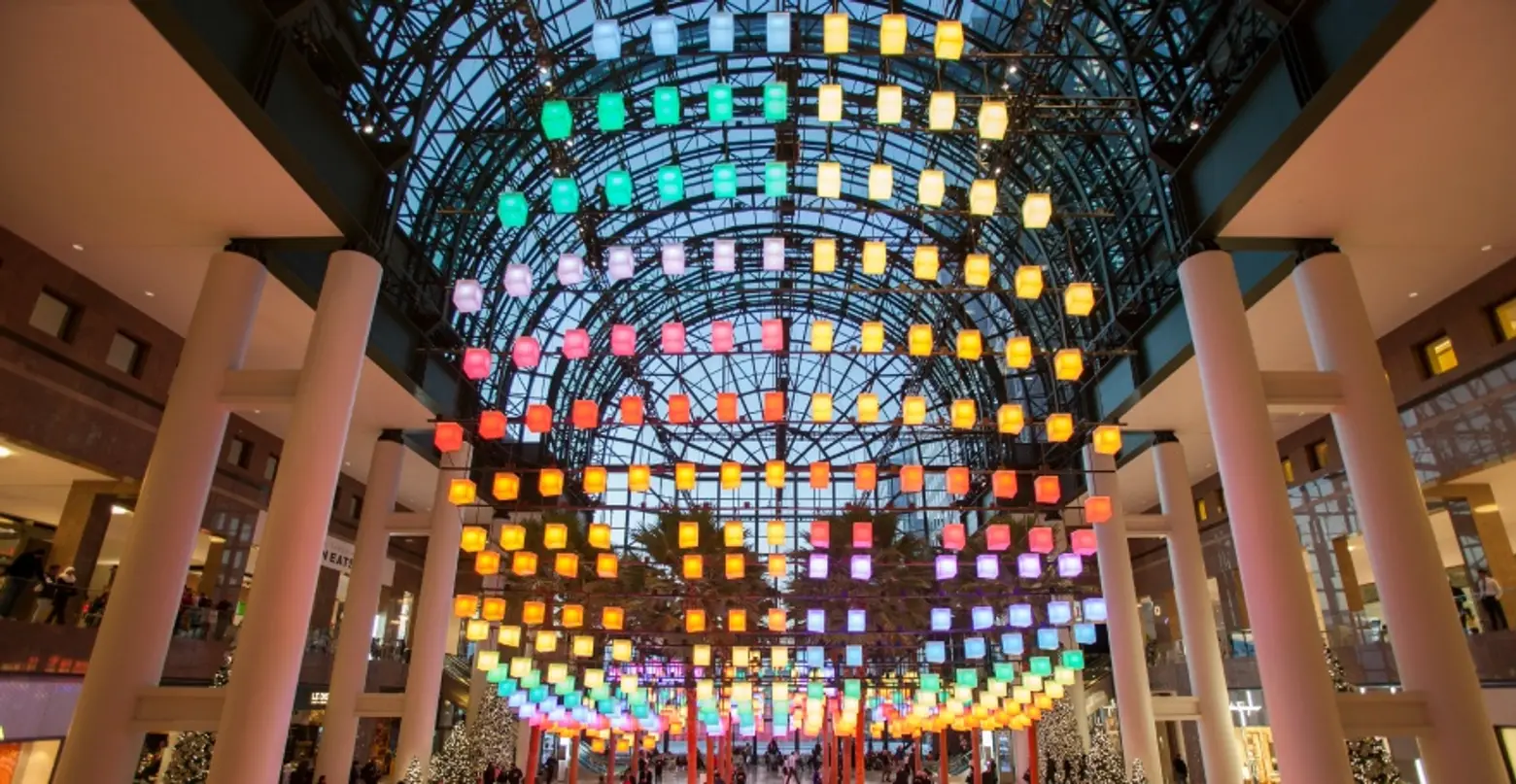 In a city where hundreds of interesting happenings occur each week, it can be hard to pick and choose your way to a fulfilling life. Art Nerd's philosophy is a combination of observation, participation, education and of course a party to create the ultimate well-rounded week. Jump ahead for Art Nerd founder Lori Zimmer's top picks for 6sqft readers!
Before the delving into the hectic holidays, have a rare bucolic moment in Times Square through Tal Yarden's "Counting Sheep" as it takes over the screens of the Midtown hub. Then get into the spirit season and make a wish at Luminaries at Brookfield Place, or hop over to Madison Square Park to wander through the life-sized gingerbread village which went up just this week. Tonight, Julia Sinelnikova, a.k.a. the Oracle, invites viewers to a clandestine celebration of performance and light art, and Michelle Grabner rethinks the afghan at James Cohan. The gorgeous, sensual ceramics of Serra Victoria Bothwell Fels open at Catinca Tabacaru, and Brooklyn gallery Brilliant Champions showcases their roster in a winter group show. Finally, shake off all of your aggression from the last few weeks at the arty dance party by CHERYL at C'mon Everybody in Greenpoint.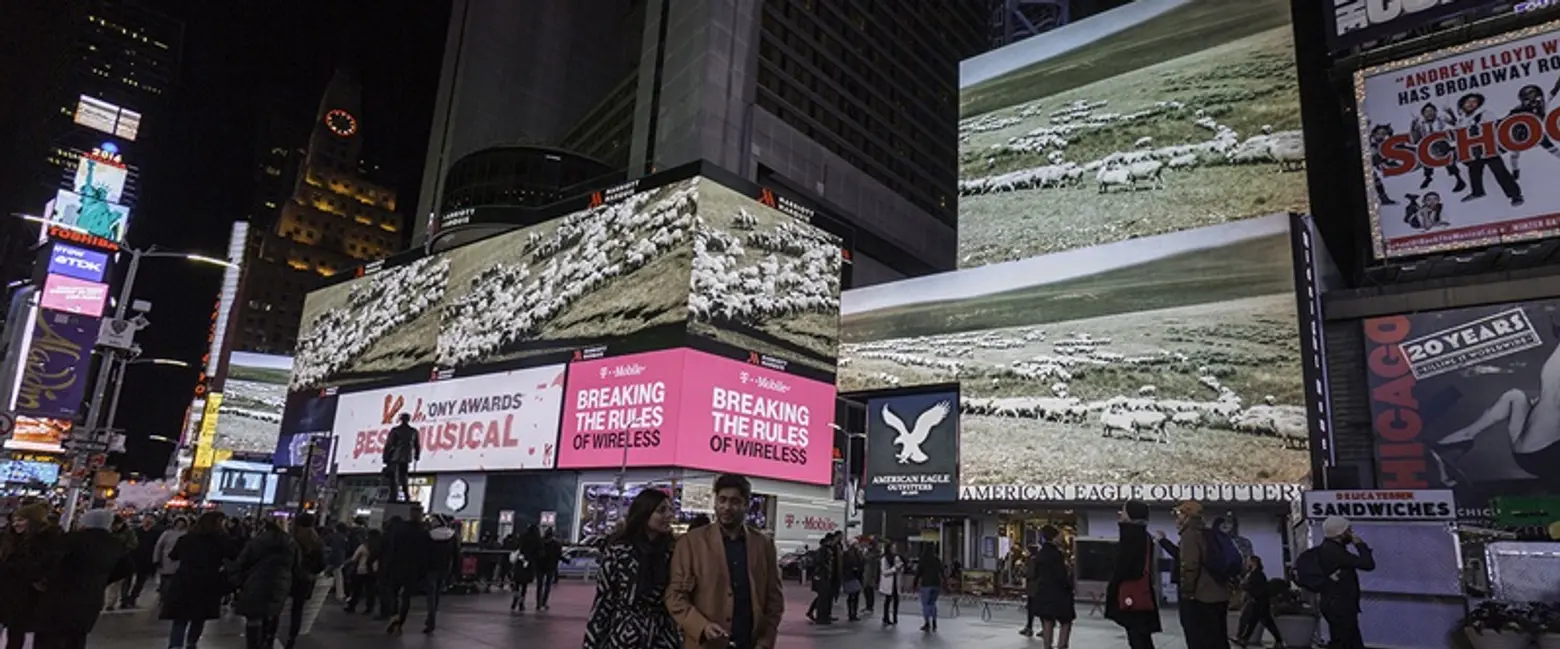 Tal Yarden, Counting Sheep #MidnightMoment ↑
Times Square video screens
Through December 31
December's #midnightmoment from Times Square Arts is in full swing and this month's deatured artist is Tal Yarden and his film
"Counting Sheep." Each night in December from 11:57 to Midnight, screens will be taken over by soothing scenes of Wyoming landscapes.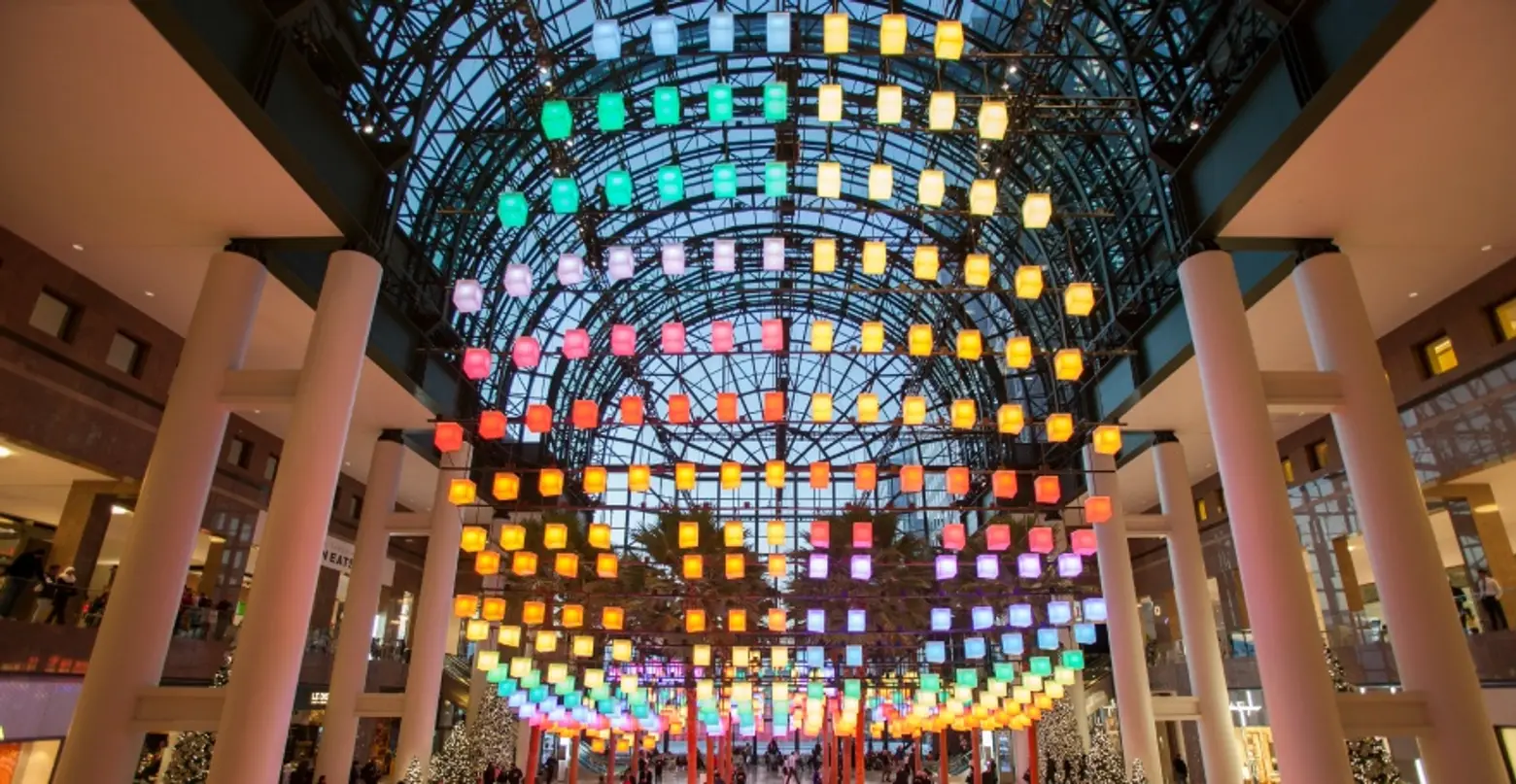 Luminaries ↑
Brookfield Place New York, Winter Garden, 230 Vesey Street
Through January 29
David Rockwell's interactive light installation has descended on the waterfront atrium to set the mood for the holiday season. Visitors are invited to send wishes into the world through the act of touching one of the three "wishing stations." When touched, the station cycles through a palette of festive colors, and upon release, each wish materializes as a burst of color traveling through the beautiful canopy of 647 suspended cubic LED lanterns!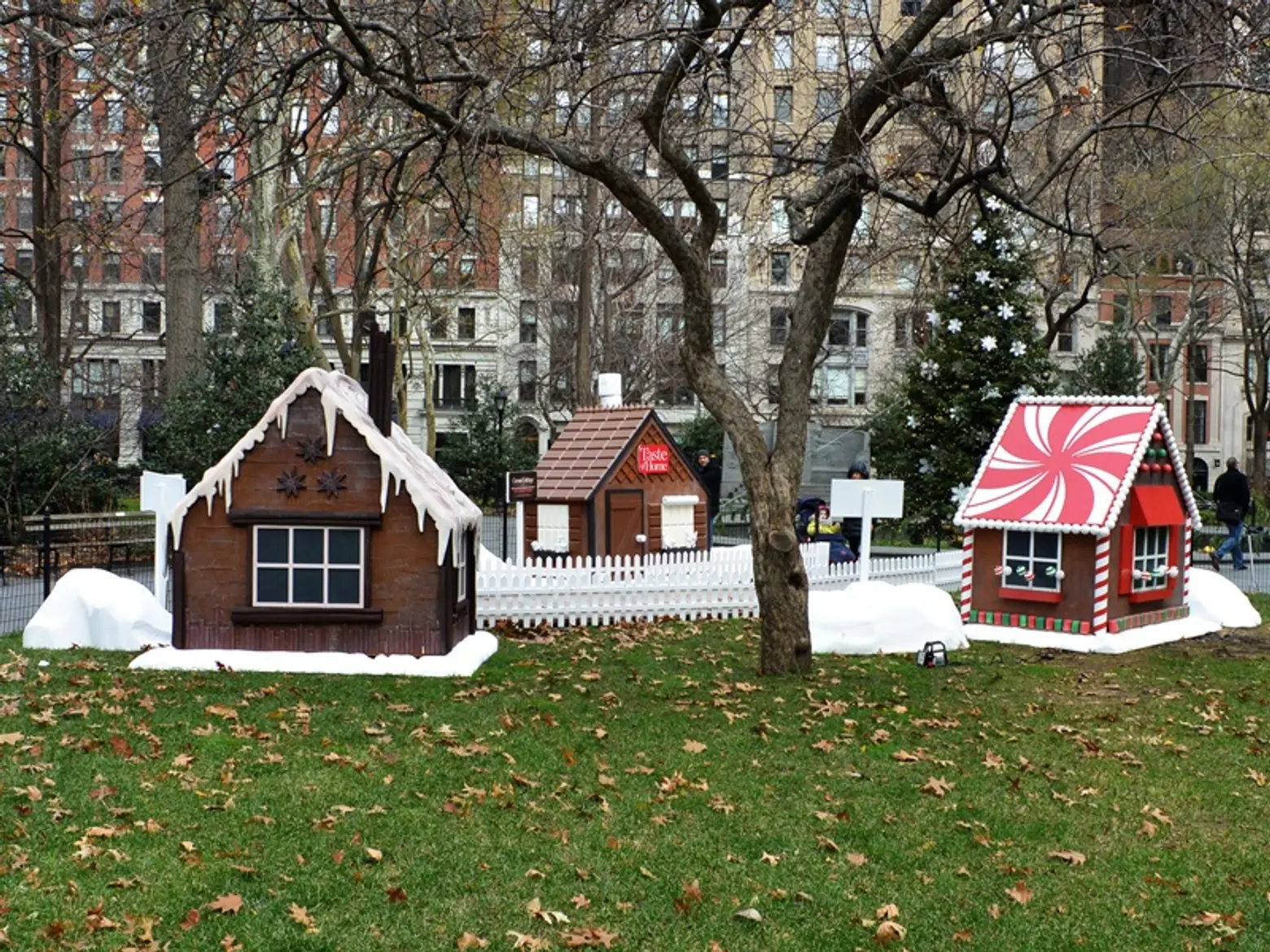 Taste of Home's Gingerbread Boulevard ↑
Madison Square Park, 23rd Street and Madison Avenue
Through December 18
Bring the whole family to enjoy Madison Square Park's epic Christmas Tree, then take a jaunt through the life-sized Gingerbread Village. Open every day (times vary), the candy-coated homes will include programming and giveaways, making each day to visit a treat.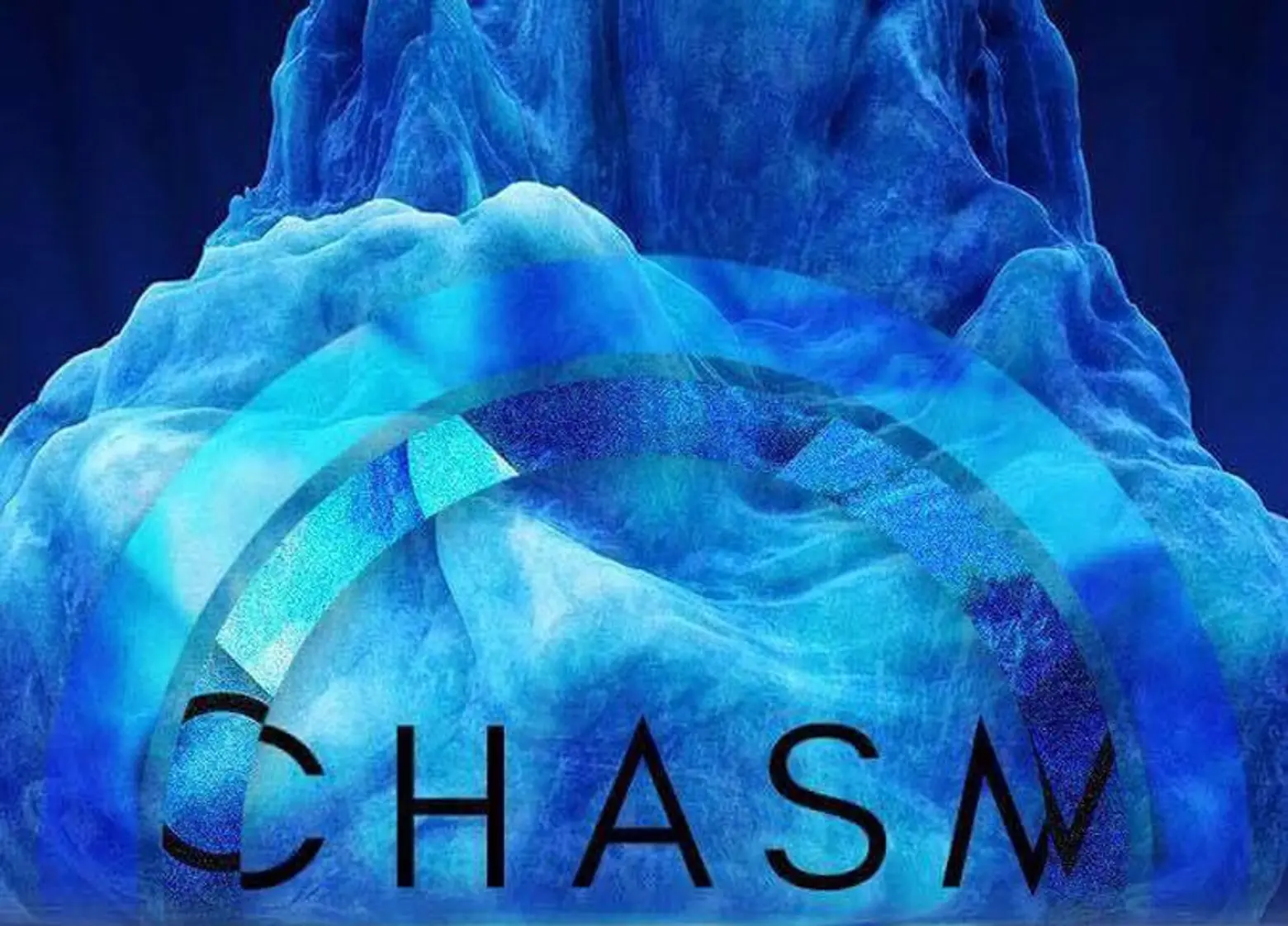 Julia Maria Sinelnikova, CHASM ↑
Location TBA
Thursday, December 8- Sunday, December 11
This semi-clandestine show brings together artist in new media, light art, and installation alongside movement-based performers, live musicians, and DJs. The location will be announced when you purchase a ticket!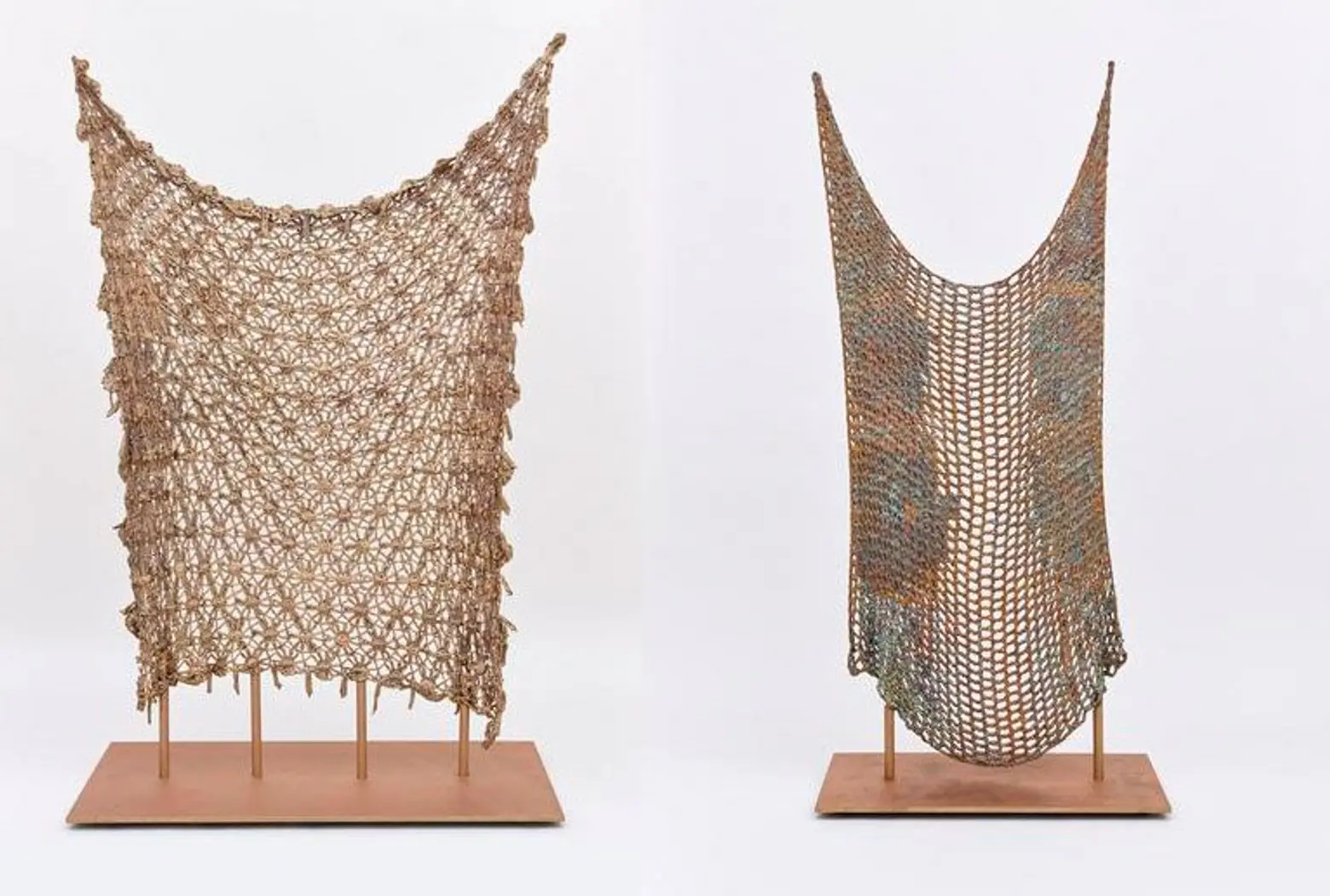 Michelle Grabner ↑
James Cohan Chelsea, 533 West 26th Street
Thursday, December 8, 6:00-8:00pm
Artist and Whitney Biennial curator Grabner's new body of work looks like intricately woven afghans suspended in the air. See how she's actually using cast bronze to give a new look at domestic objects.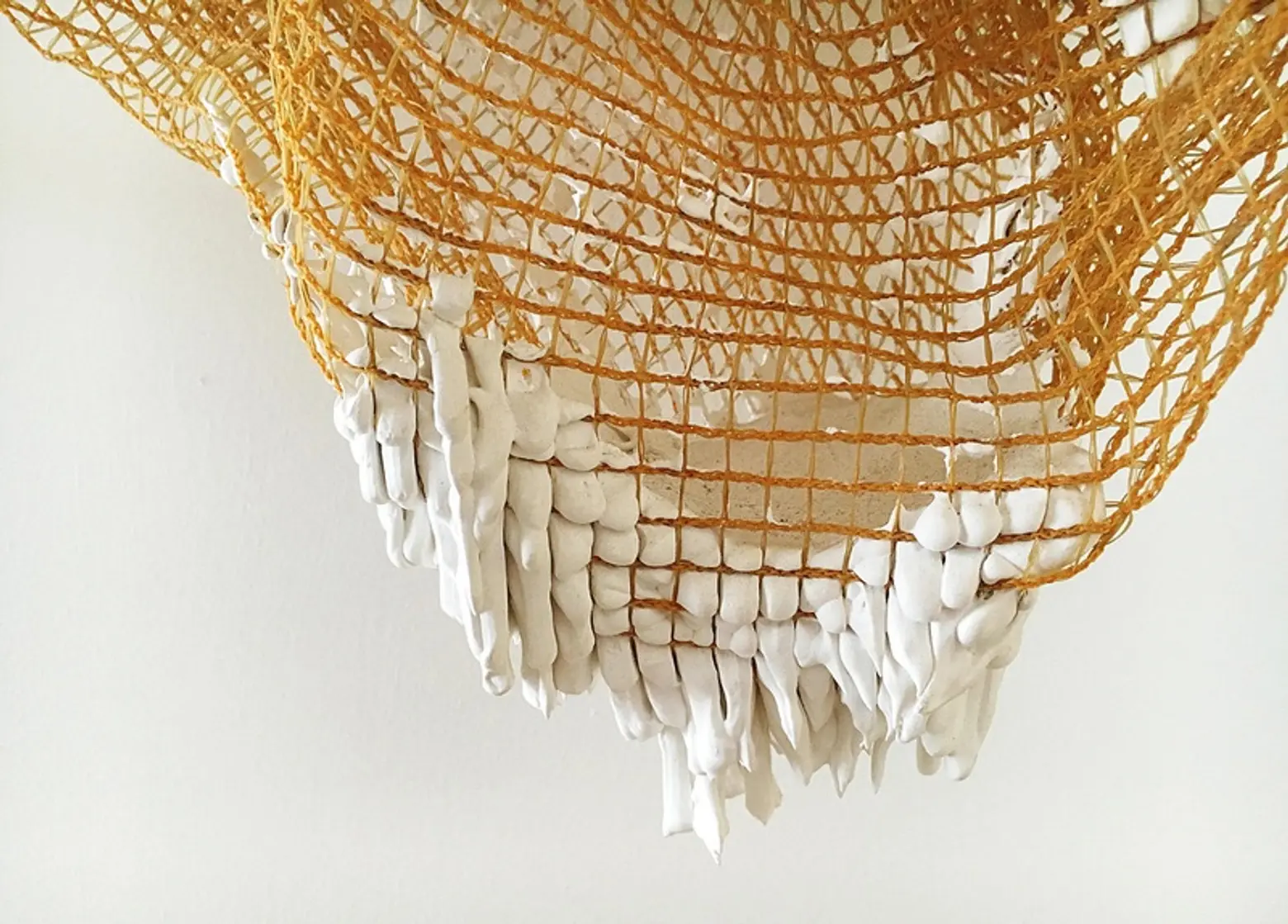 Serra Victoria Bothwell Fels, a DEFECT // to DEFECT ↑
Catinca Tabacaru Gallery, 250 Broome Street
Thursday, December 8, 6:00-8:00pm
Wood and plaster are transformed into organic, supple shapes in the hands of sculptor Fels. Her new exhibition creates a mystical installation throughout the gallery.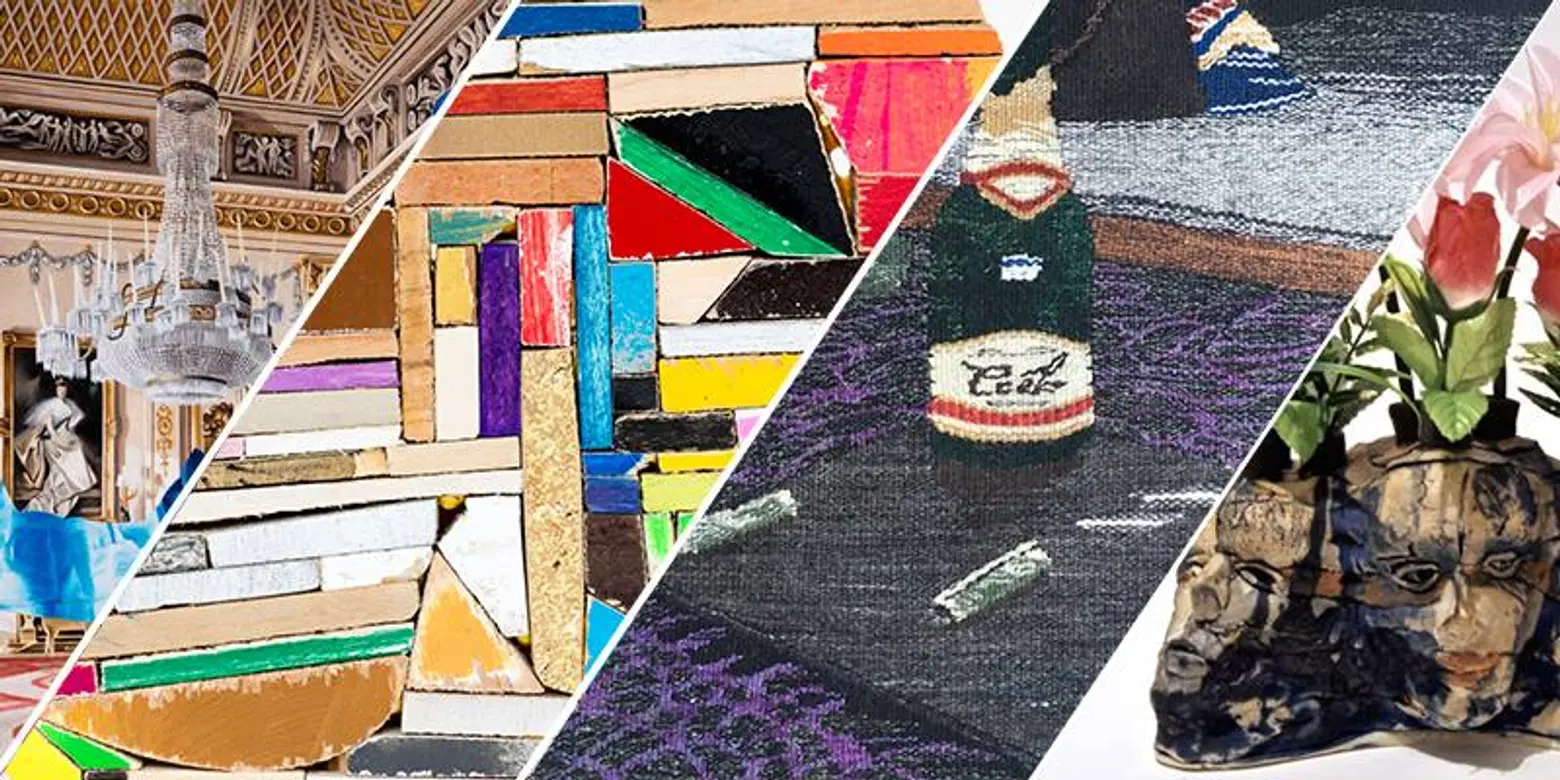 Winter Group Exhibition ↑
Brilliant Champions Gallery, 5 Central Ave, Brooklyn
Friday, December 9, 6:00-9:00pm
Get a winter sampling of some of the innovative Brooklyn gallery's top artists, with multi-media work by Michelle Blade, Langdon Graves, Casey Gray, Damien Hoar de Galvan, Erin M. Riley, Derek Weisberg, and Jake Scharbach.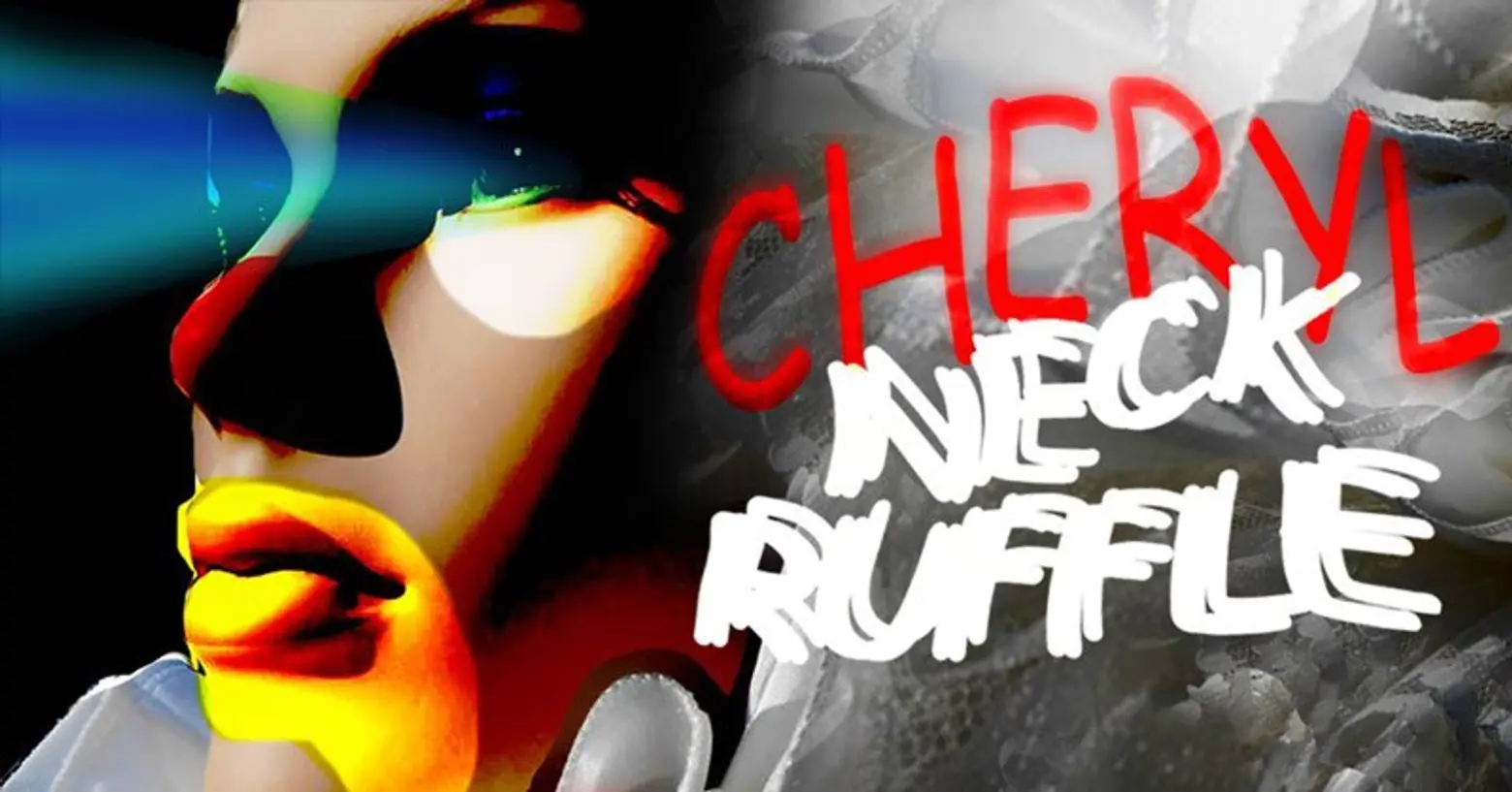 ChERYL: NECK RuFFLE ↑
C'mon Everybody, 325 Franklin Avenue, Brooklyn
Saturday, December 10, 11:00pm
My favorite performance/art/party group CHERYL is back with an all-encompassing arty dance party that favors glitter and sweat over selfies. This time around, neck ruffles are in (think clowns, queens, the Renaissance, and the IKEA children's department). Since 2008, CHERYL has been the dance party that will ruin your life!

Lori Zimmer is a writer, curator, and founder of Art Nerd New York, an off-beat art history guide to the city. Lori is also the author of two books, The Art of Cardboard: Big Ideas for Creativity, Collaboration, Storytelling, and Reuse and The Art of Spray Paint. Follow her on Twitter @ArtNerdNY or Instagram @TheLoriZimmer