This Map Lets You Explore NYC's 592,130 Street Trees by Species and Trunk Thickness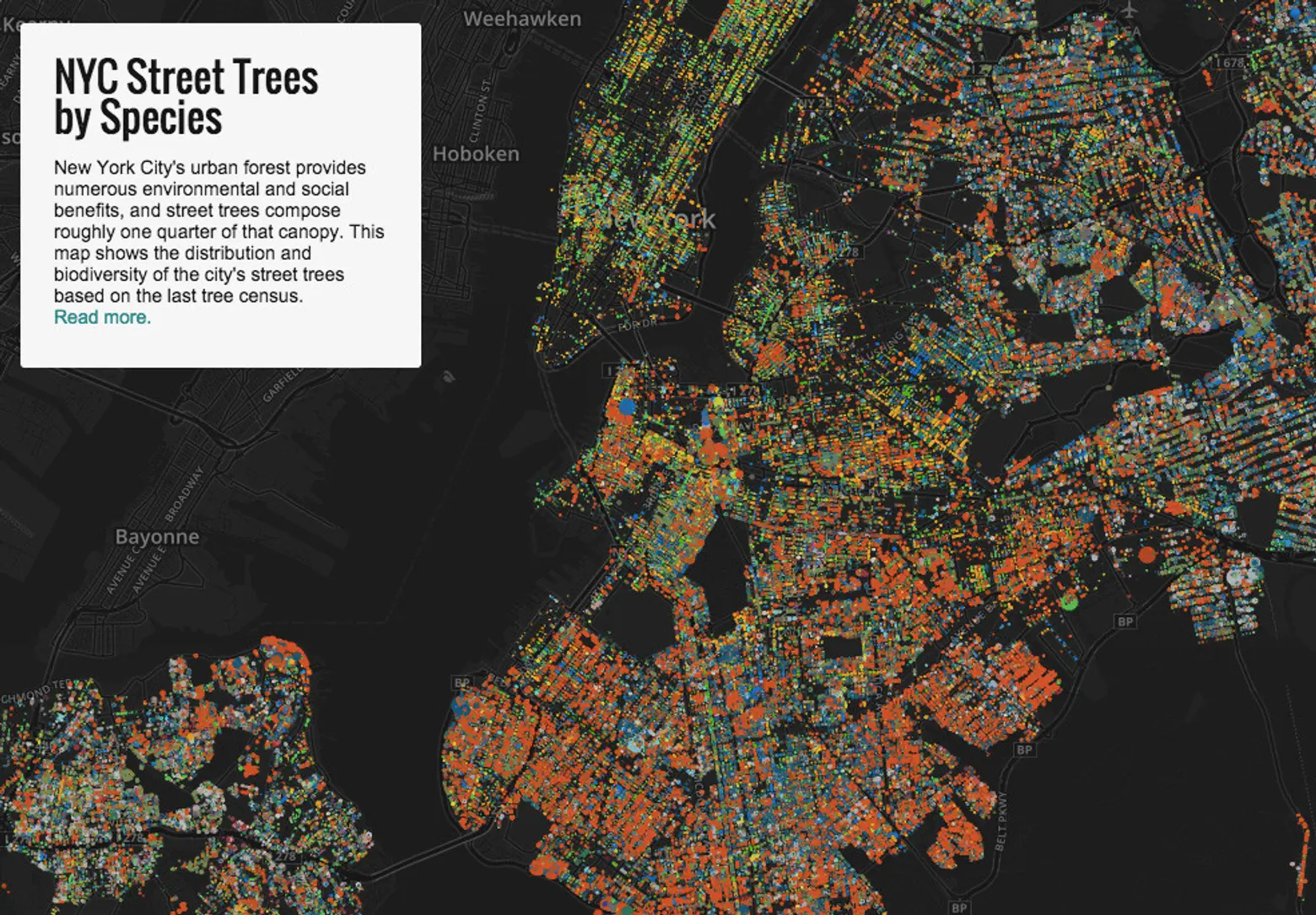 If you feel like your allergies go into overdrive when you're in the city, don't be so quick to blame it on all the dust and must being kicked up by passing cars. As it turns out, New York's flora is far more diverse and abundant than you'd suspect. Jill Hubley, a Brooklyn web developer, took data from the 2005-2006 Street Tree Census and found that there are about 592,130 trees on public streets alone. But beyond pinpointing where each street tree sits, Hubley's map also identifies a tree's species and trunk thickness. What emerges from her study is a kaleidoscope of colors and a fascinating look at the city's biodiversity.
"While I had seen some numbers on the percentage breakdown of species throughout the city, I was interested in looking at the composition in detail. I wanted to see what patterns took shape in various neighborhoods, and across the city, and to see how the density of trees shifted," Hubley writes on her site. Hubley's results coincidentally also provide some insight into neighborhood wealth. A recent study revealed a strong correlation between median income and tree density in a neighborhood.
So which neighborhoods show the most coverage?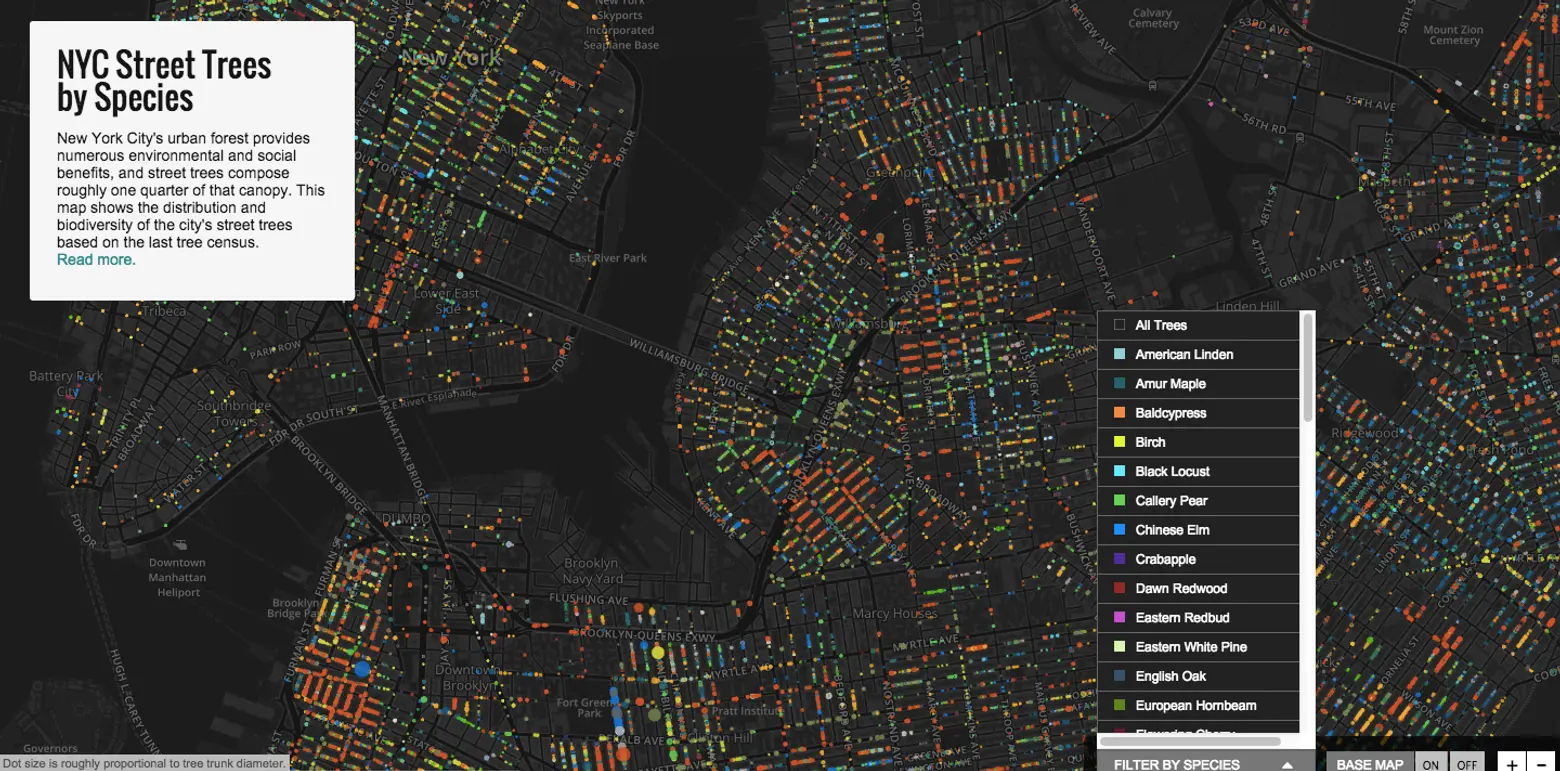 According to CityLab's accounts, Queens comes out on top with more than 40 percent of all streets boasting trees, while Brooklyn trails behind with 24 percent. Manhattan was by far the most dense, with streets on average finding about 50 trees for every mile of sidewalk. Hubley adds to this that tree diversity varies wildly by neighborhood and are far less homogenous than one would first guess (you can filter by species, as seen above). It's also worth noting that the map excludes trees found in parks and on private grounds (the available data is unreliable says Hubley), so what you're seeing above is actually only 25 percent of the city's total canopy.
A 2015 tree census is currently in the works, so expect to see an update to the map accounting for newly greened streets popping up between 2005-2014—many of which are a result of the MillionTreesNYC initiative, Hubley says.
You can explore the map here>>
[Via CityLab]
RELATED: