All Barneys New York stores to close by end of the month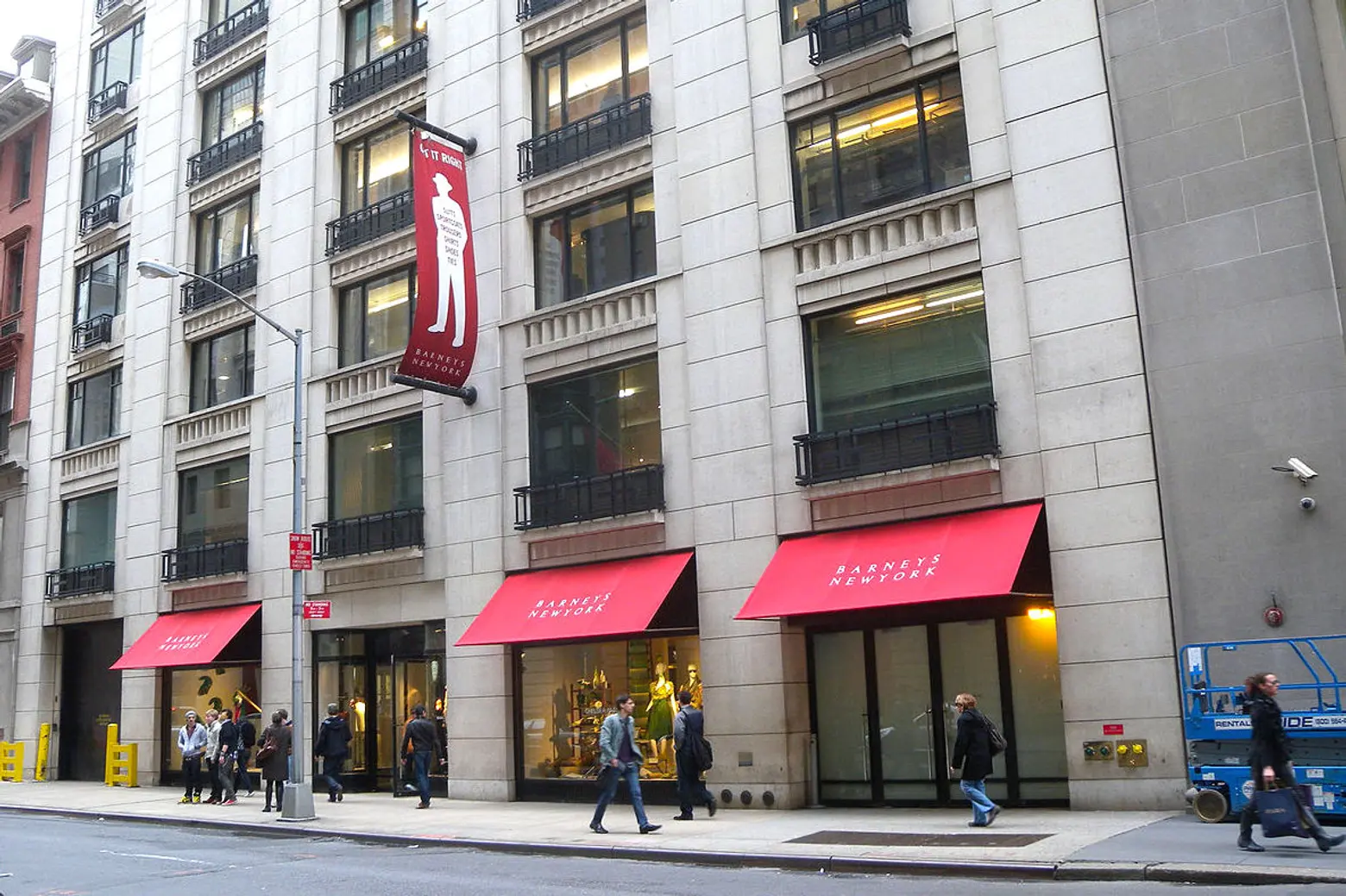 It's the end of an era. Once an icon in the luxury fashion world, Barneys New York is officially closing its doors this month. All stores will shutter on Feb. 23, the New York Post reported on Thursday, with 719 employees losing their jobs at the retailer's flagship location at 660 Madison Avenue, its store in Chelsea at 101 Seventh Avenue, an outlet in Central Valley, and its corporate offices at 575 Fifth Avenue. Barneys California stores in Beverly Hills and San Francisco will also close Feb. 23.
The closures come after Barneys filed for bankruptcy last August due to a major rent increase at its Madison Avenue location to $30 million. The store was then sold last year for $270 million to companies Authentic Brands Group (ABG) and B. Riley Financial Inc.
The new owners of Barneys said it will license the store name to companies, including Saks Fifth Avenue. According to the New York Post, Saks will open "Barneys boutiques" at its stores starting in September.
"As ABG welcomes Barneys New York into the fold, it is building a business model that will adapt this legendary brand for the future of experiential luxury," the company said in a press release last November following the sale.
"ABG is committed to preserving the legacy of Barneys New York while positioning it for a long term growth through key partnerships that will expand its global presence as a lifestyle brand and luxury retail experience."
[Via NY Post]
RELATED: