Airbnb sues New York City over rules on short-term rentals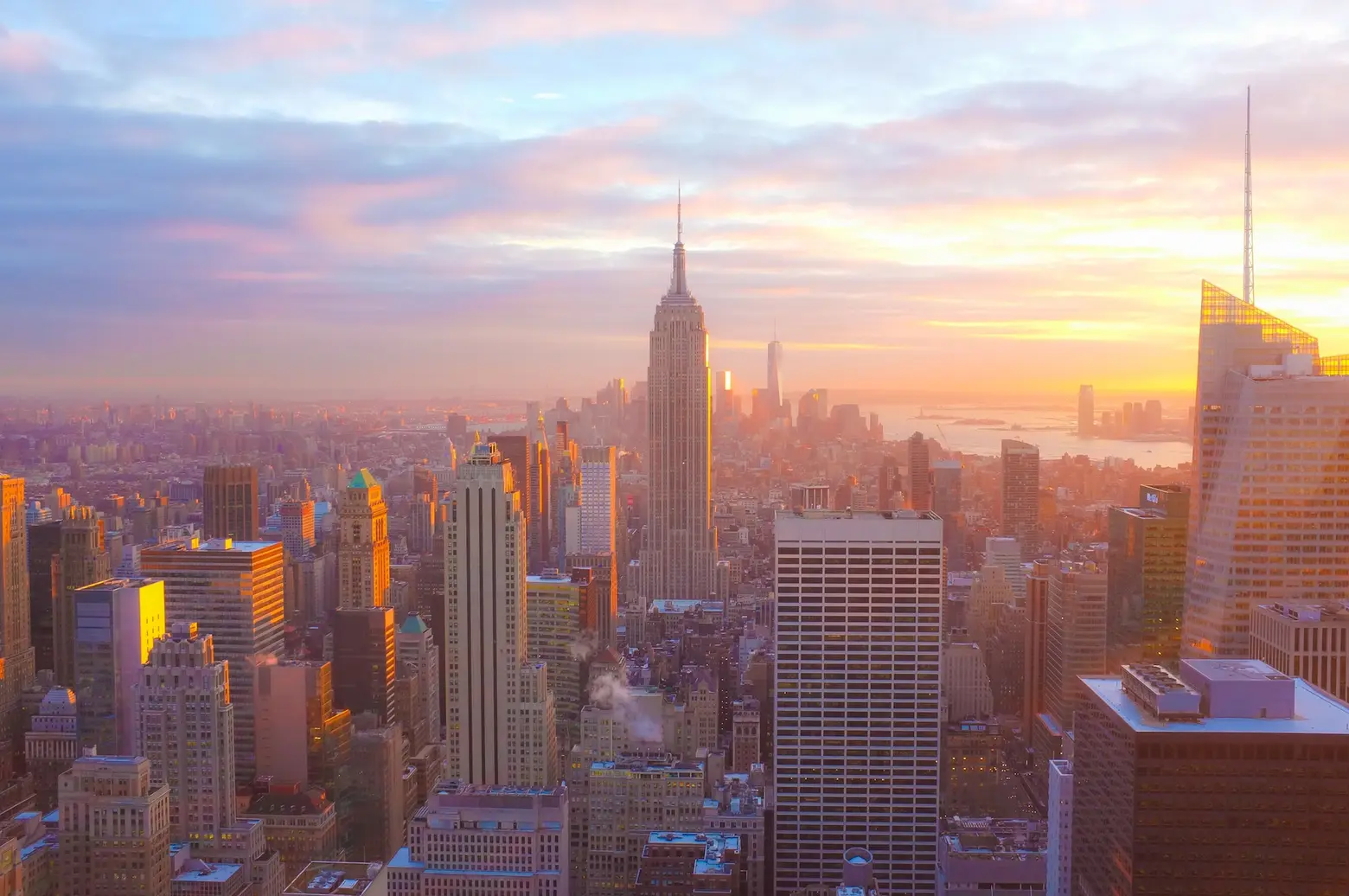 Airbnb sued New York City on Thursday seeking to block new restrictions that limit short-term rentals within the five boroughs. The lawsuits, filed by Airbnb and three local hosts, target a 2021 law designed to prevent illegal short-term rentals by requiring Airbnb hosts to register with the city. The city plans to enforce the new restrictions, which Airbnb has called "extreme and oppressive," in July.
As part of a law passed by the city in 2021, hosts on Airbnb and other home-sharing platforms are required to register properties with the city before listing them. Hosts could face penalties of up to $5,000 for violating these rules, and Airbnb could face penalties of up to $1,500 for transactions on rentals that have not been verified, according to the New York Times.
In an email sent to hosts on Thursday, Airbnb said the city's restrictions, including not allowing hosts to rent entire spaces if not there and prohibiting internal locks on doors, "effectively" ban short-term rentals. The company called the registration system complicated and "nearly impossible to register with Airbnb and be approved by the city."
In the suit, Airbnb argues that the city's new rules will cause a drastic decrease in the number of listings in New York City, devastating one of the company's most lucrative markets. The company argues the law that requires hosts to share personal information about their households with the Office of Special Enforcement (OSE) violates their rights to privacy under the Fourth Amendment.
Airbnb claims it has met with city officials in recent months to find ways to simplify the verification process and allow New Yorkers to continue renting out their homes, but the talks have gone nowhere.
"We have a record of working with governments around the world to put in place fair rules that protect home sharing and take into account the unique goals of each community, and litigation is never our preferred course of action," Theo Yedinsky, Global Policy Director of Airbnb, said in a statement.
"Today's filing comes only after exhausting all available paths for a sensible solution with the City. As we have stated time and again, it has long been our preferred goal to work with the City on a regulatory framework that differentiates between New Yorkers who responsibly share their space and illegal hotel operators, but the new rules force us to stand up on behalf of Hosts."
Short-term rentals, residences in which guests stay for less than 30 consecutive days, have been targeted by housing activists and politicians in recent years. Calling them "illegal hotels," critics argue short-term rentals take affordable homes off the housing market at a time when the city is experiencing a housing crisis.
Airbnb says the platform contributes to its tourism industry and helps New Yorkers earn supplemental income. According to Airbnb, the company's net revenue in 2022 from short-term rentals was $85 million, with the city having 38,500 active listings as of January 1.
This is not Airbnb's first time engaging NYC in a legal battle. In 2018, the home-sharing platform sued the city after it tried to force it and similar platforms to share more data about its hosts. The suit ended in a settlement, with Airbnb dismissing its legal challenge and agreeing to share listing information every quarter.
In July 2022, the city sued the operator of an illegal short-term rental in Midtown East who is said to have run more than 78 Airbnb listings and "deceived more than 6,500 guests." Over four years, the host used more than 26 different host accounts, operated more than 78 listings, and conducted more than 2,200 transactions. The suit was the first one filed after the city passed its new stringent rules on short-term rentals in 2021.
The city said that it is reviewing the most recent lawsuit.
RELATED: