A New York Minute With Bronx Borough President Ruben Diaz Jr.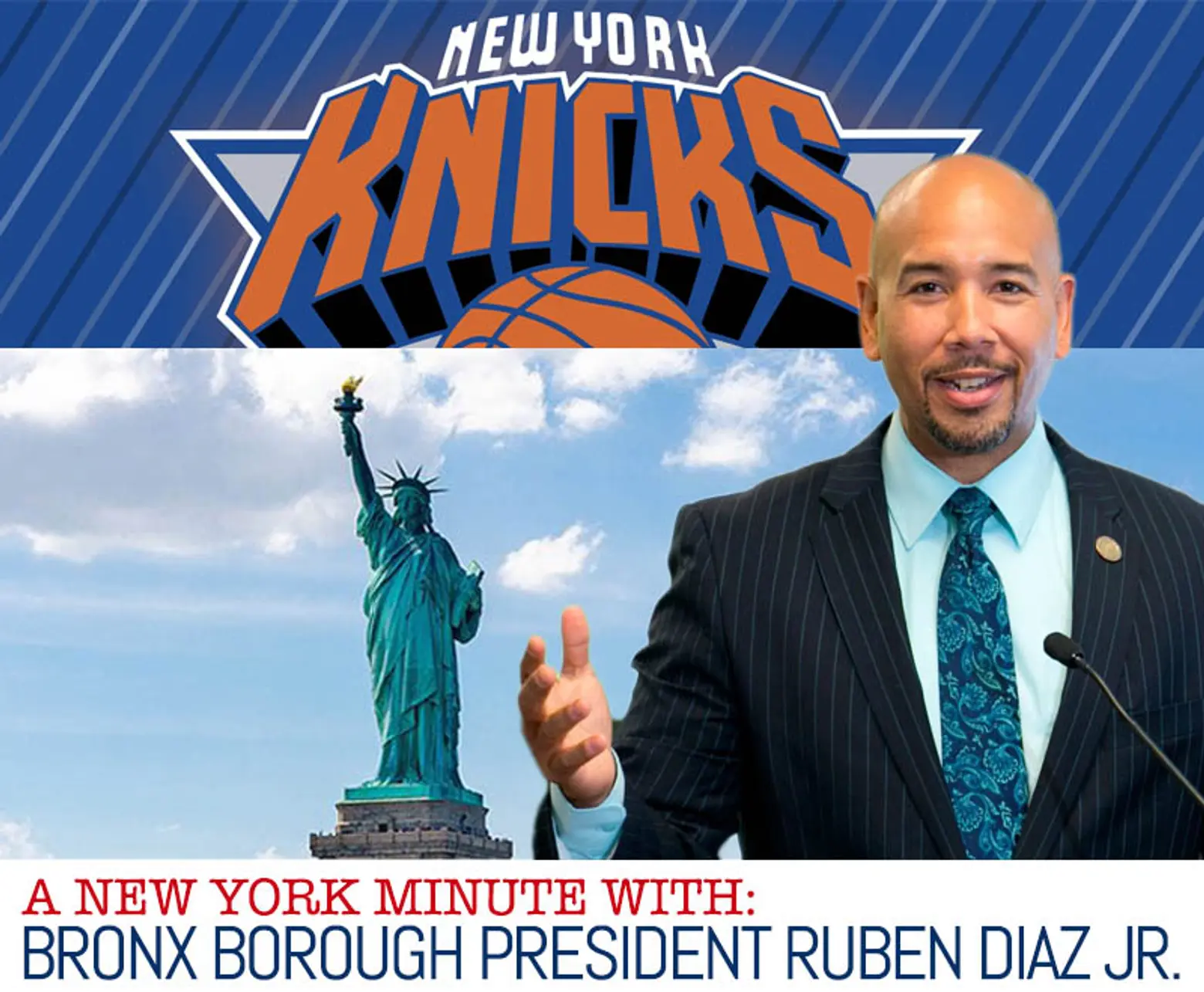 6sqft's new series A New York Minute features influential New Yorkers answering spitfire (and sometimes very random) questions about their life in the big city. Want to nominate yourself or someone you know? Get in touch!
With the somewhat-recent arrivals of The Bronx Brewery and Trump Gold Links at Ferry Point, as well as talks of a Lowline-style park and bringing back streetcars, it's no wonder Bronx Borough President Ruben Diaz Jr. has described the borough as "The New Bronx." Though BP Diaz has only held his position for about seven years, he's a lifelong Bronxite, and he's taken some time out of his busy schedule to chat with 6sqft about what his life has been like in the Boogie Down.
6sqft: Where was your first apartment in the city?
BP Diaz: 153 Fox Street in the Bronx.
How do you take your bagel?
BP Diaz: I am no longer eating bagels. It's too fattening and right now I'm trying to stay fit, not just for my own health but also as part of our #Not62 health campaign.
If you had to pick one touristy thing to do what would it be?
BP Diaz: I would love to go to the Statue of Liberty. I haven't been there since I was 15 years old.
What part of the city have you not spent much time in but would like to?
BP Diaz: Brooklyn. The reality is that there is a lot of synergy between Brooklyn and the Bronx despite the distance. Both boroughs have similar attitudes, styles, but we are so close and yet so far. There's not a connection between both boroughs. We don't border. Whether you go by train or by car, it's always so far.
Yankees or Mets? Giants or Jets? Nets or Knicks?
BP Diaz: Yankees, of course, Giants, and Knicks. I always dreamed of playing for the New York Knicks.
RELATED: