A Gigantic Duplex Loft Is Priced at $14.95 Million in SoHo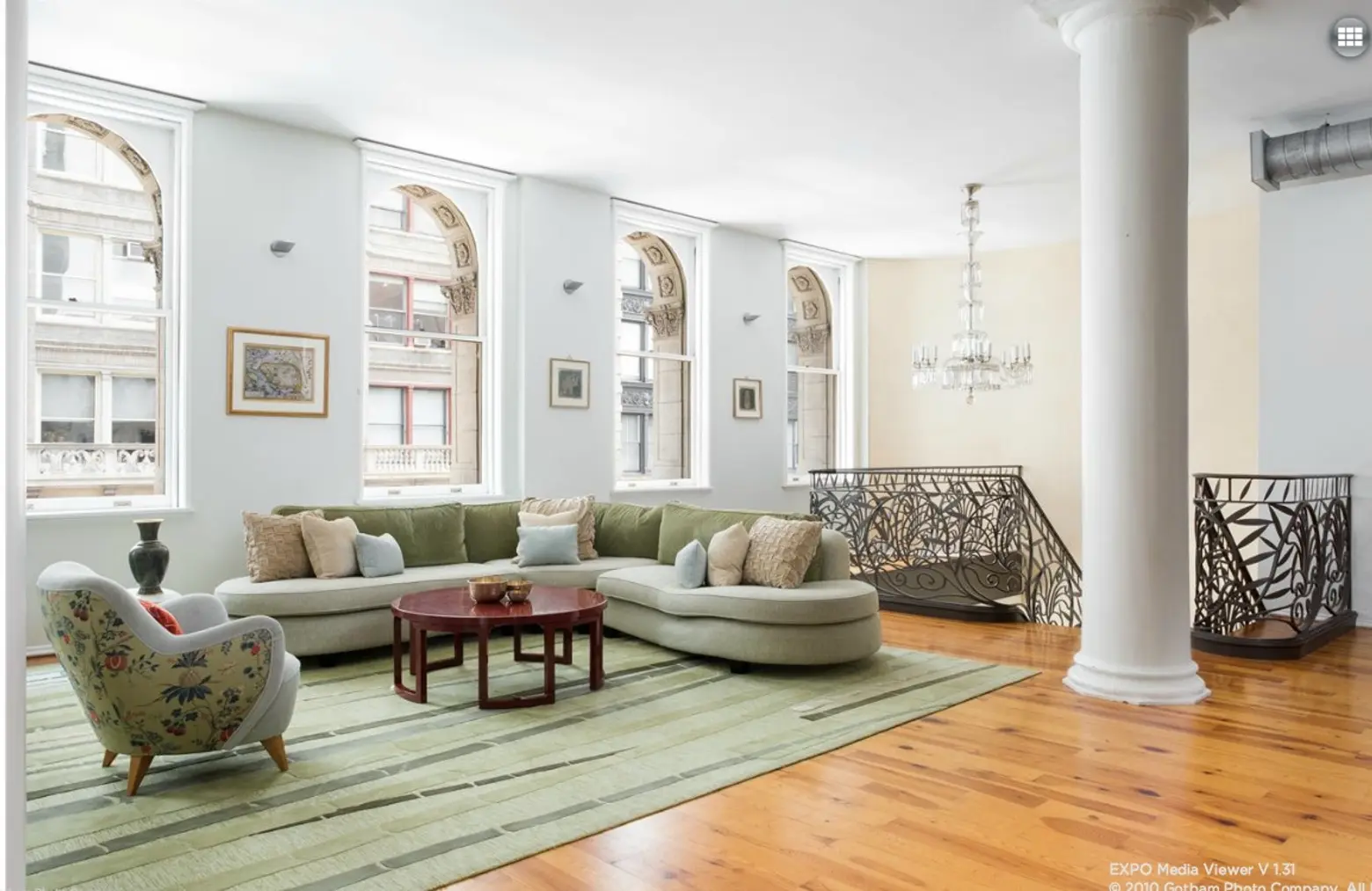 When it comes to this condo listing at 158 Mercer Street in SoHo, it is go big or go home. The apartment is actually a combination of two units, making for a duplex with an impressive 7,000 (!) square feet. Throw in five bedrooms, six bathrooms, and direct elevator access, and you've got one very fancy, very huge loft apartment. As you may guess, something like this doesn't come cheap. It's now on the market for $14.95 million.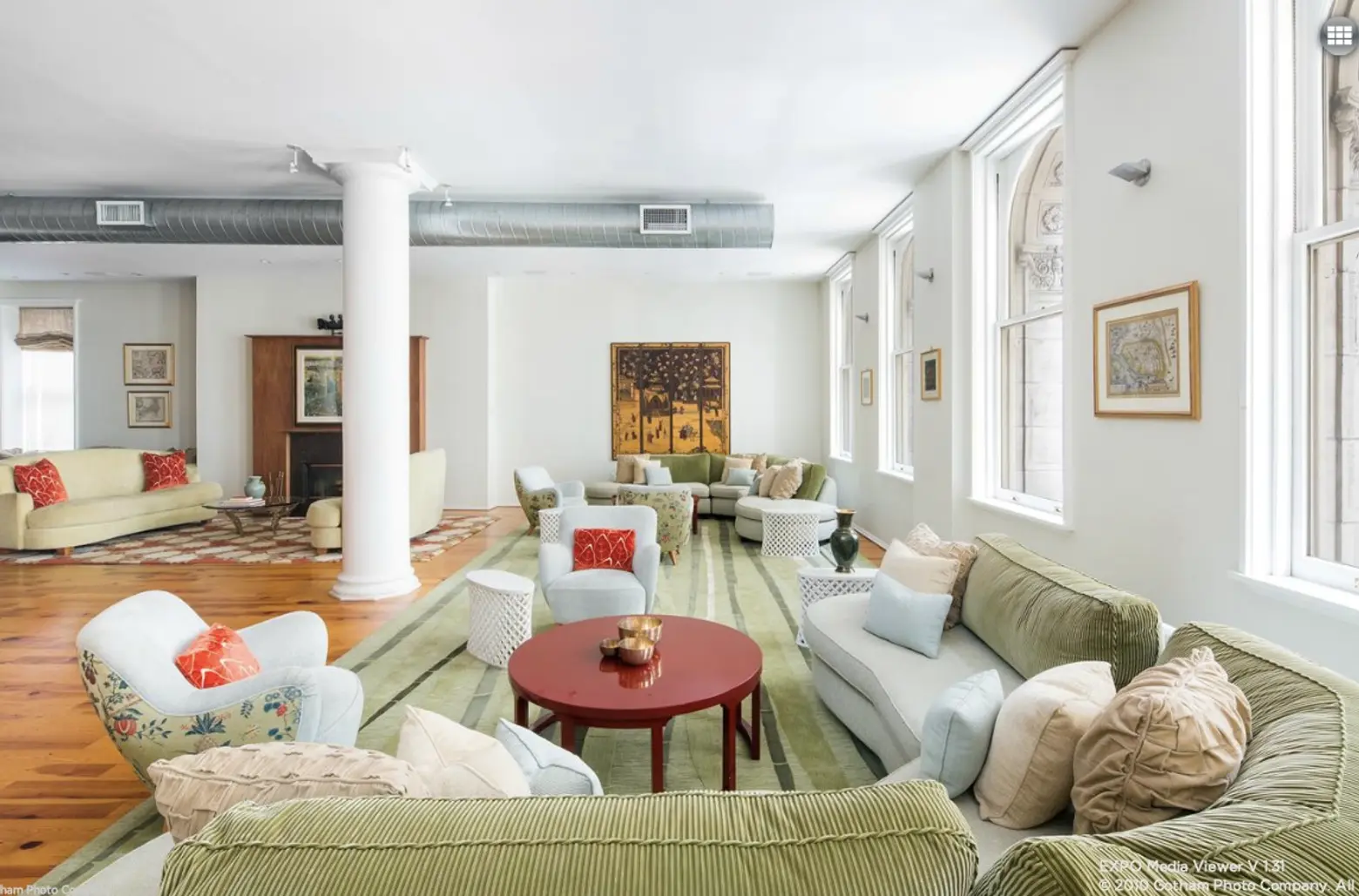 The elevator takes you to the upper floor of the condo, where there's an open foyer and a massive great room that's got six oversized, arched windows.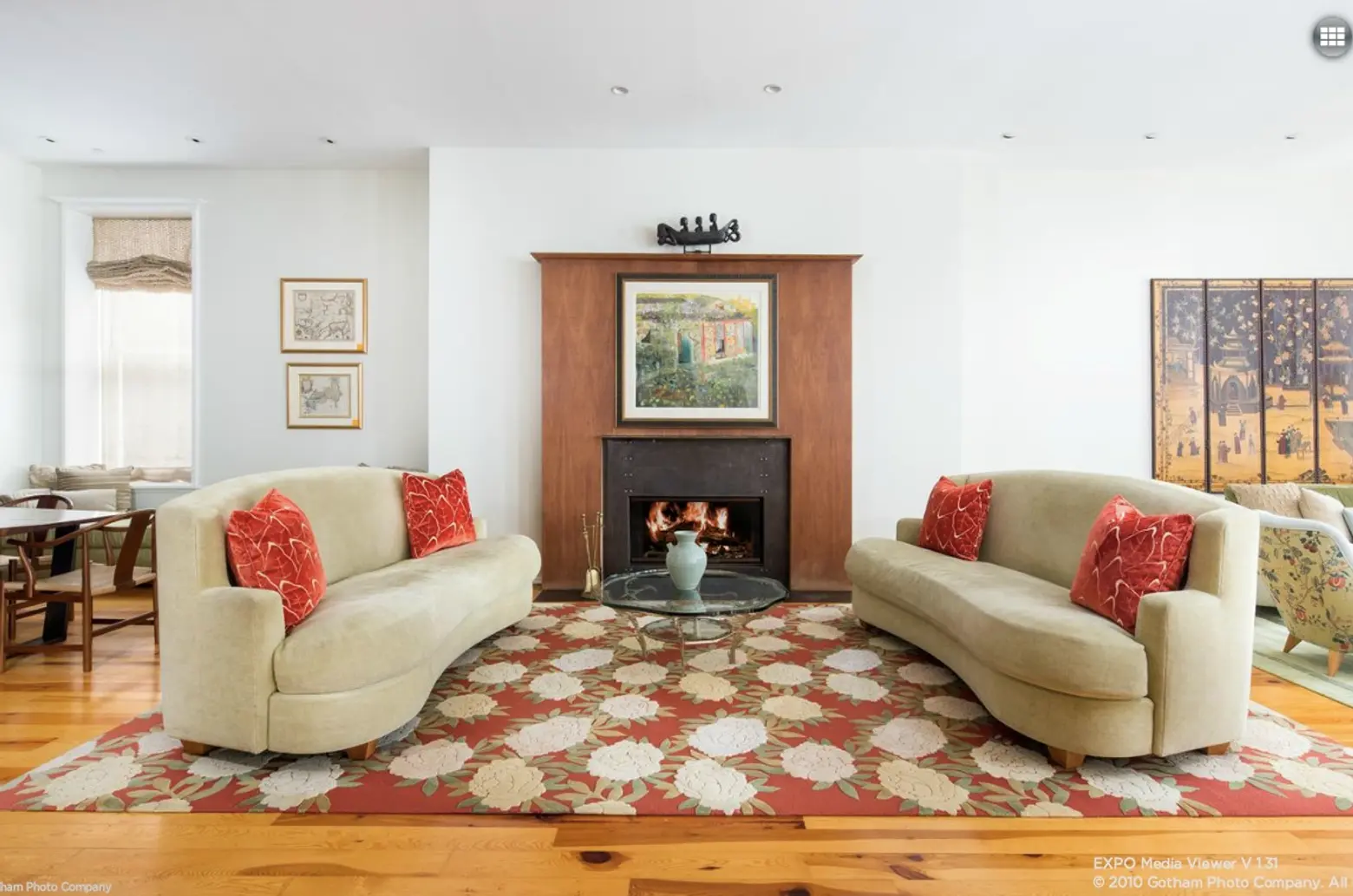 There's enough room for three separate seating areas in the great room alone. One of which surrounds a cozy wood-burning fireplace.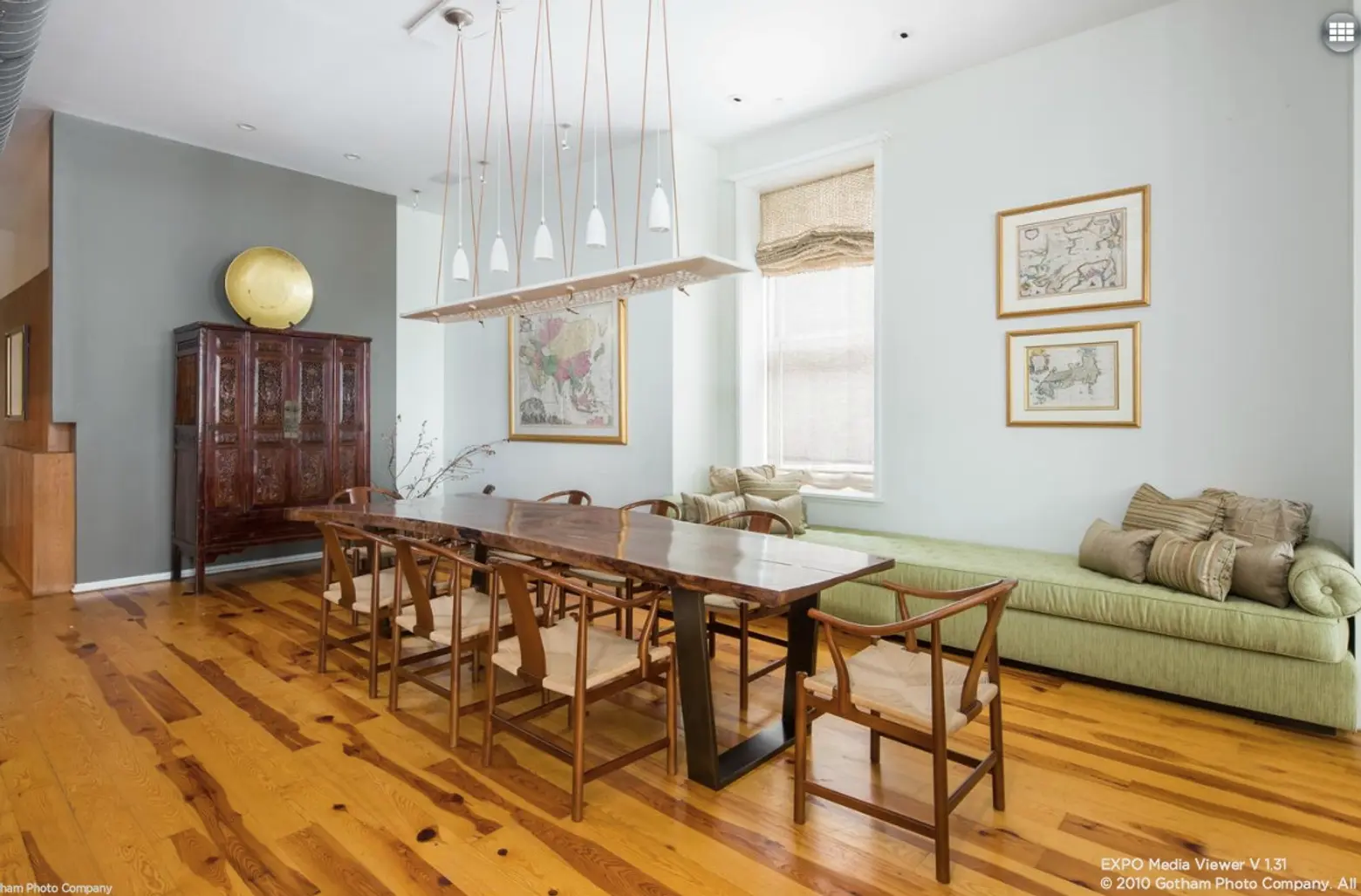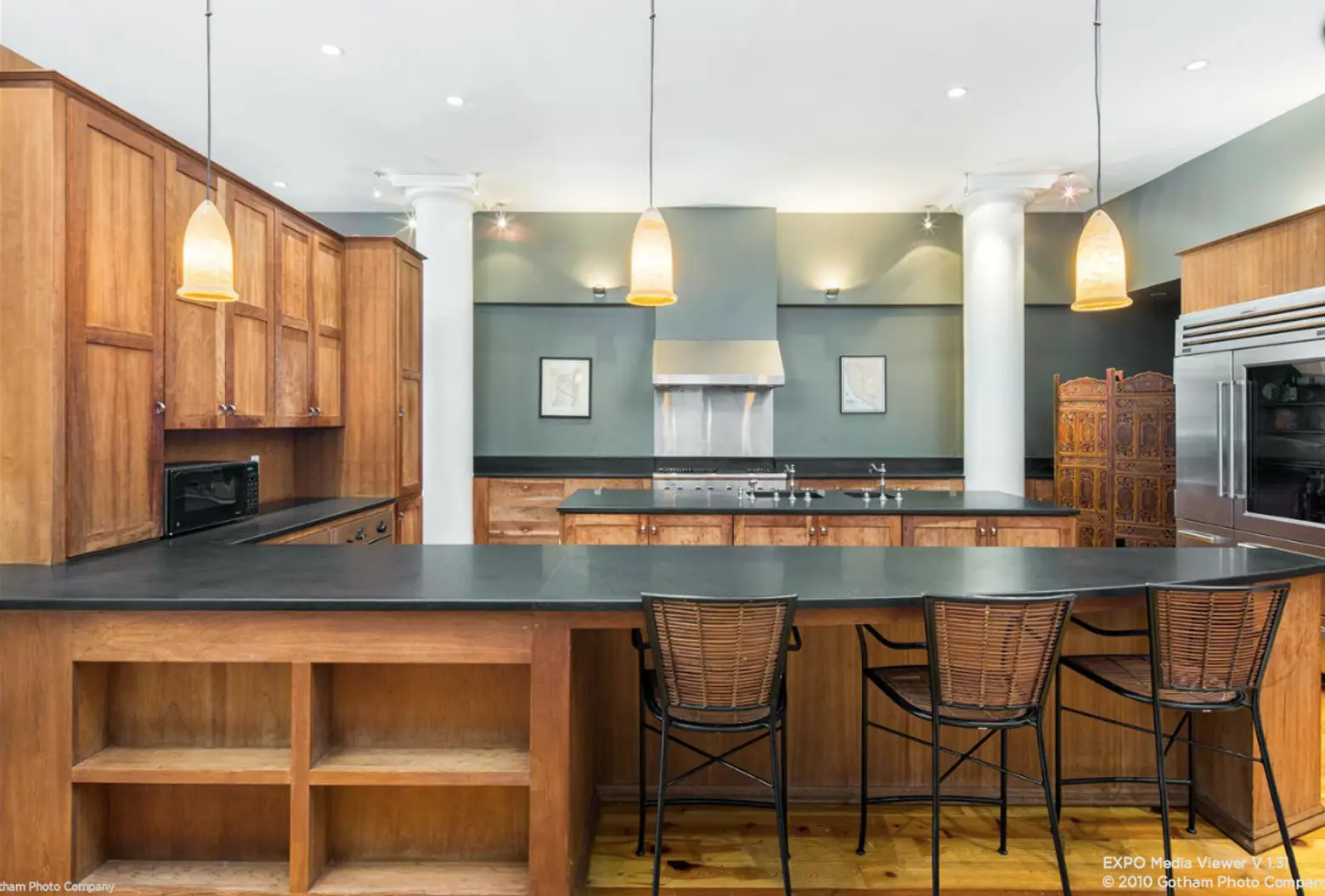 The great room leads to the also-massive dining room and kitchen. There's room to feed at least eight people at that dining table, complimented by some custom lighting overhead. If you get too tired during the meal, you can always take a nap on the nearby couch. As for the open kitchen, the listing promises top-of-the-line appliances.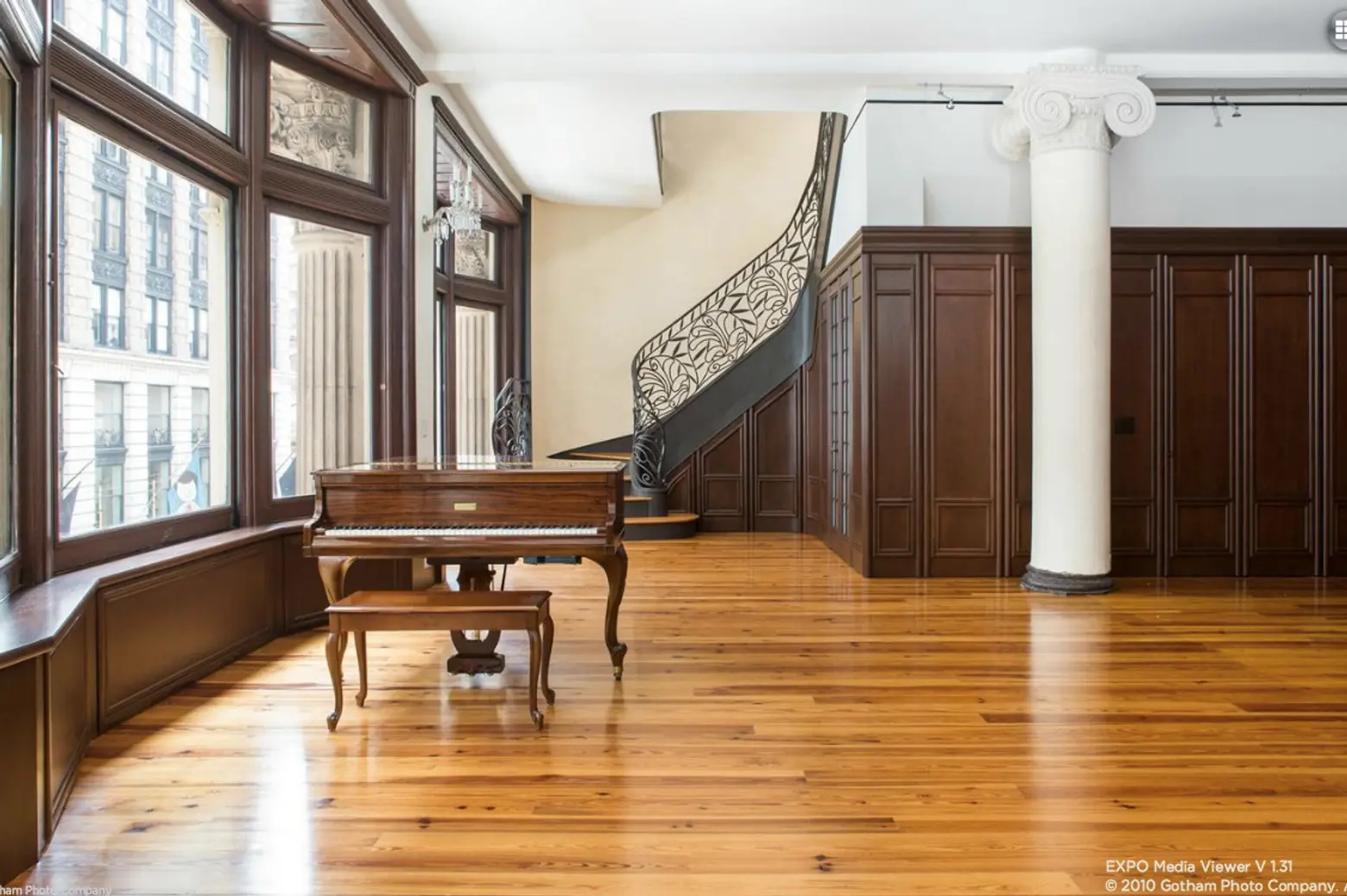 A sweeping staircase with an iron banister leads you downstairs to a second great room, a library, full-sized wet bar, powder room, and lots of storage. Yes, this apartment has two great rooms.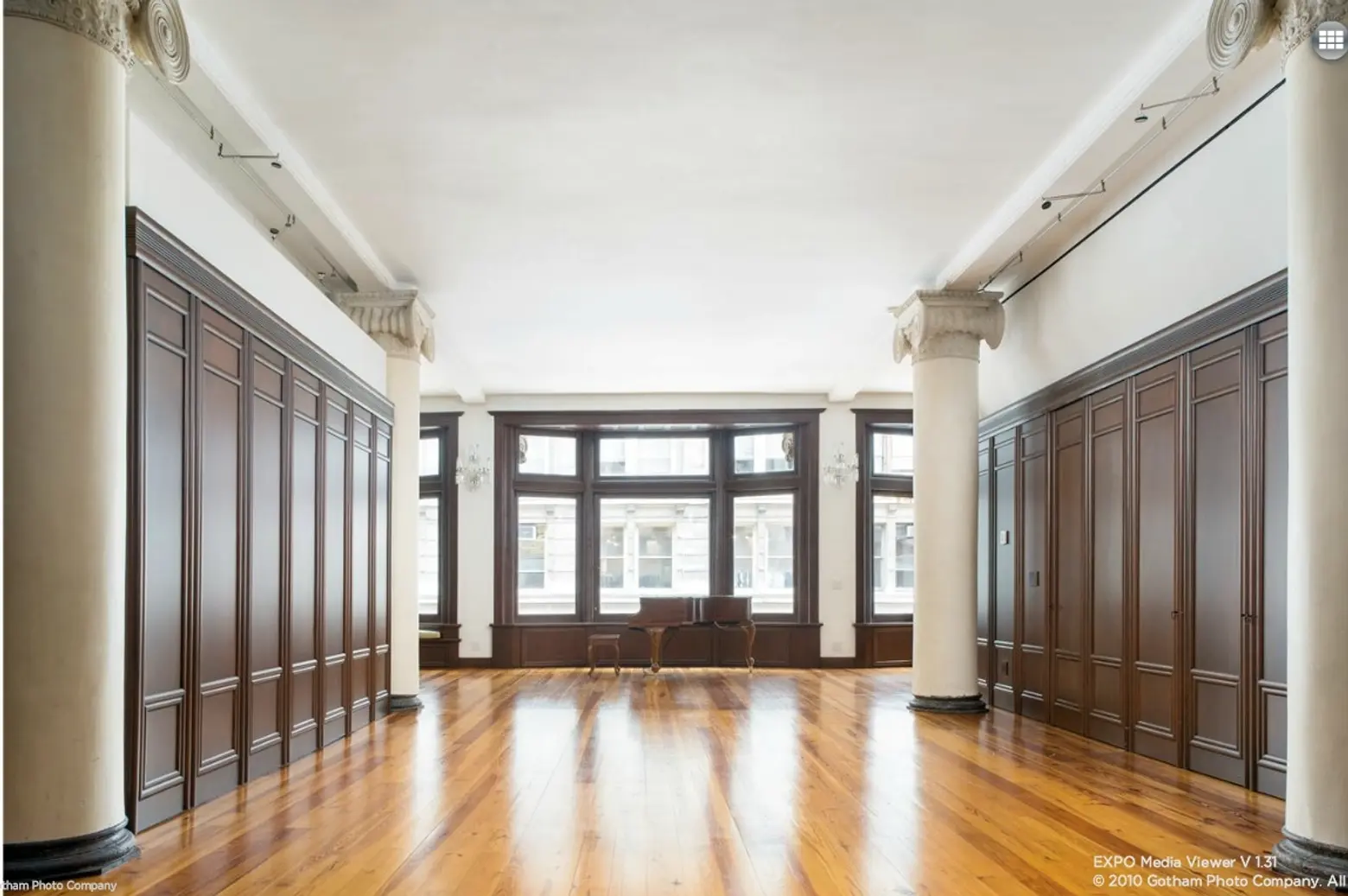 The listing suggests that this particular great room, with its 12-foot ceilings, original columns and bay windows, could be used as a media room.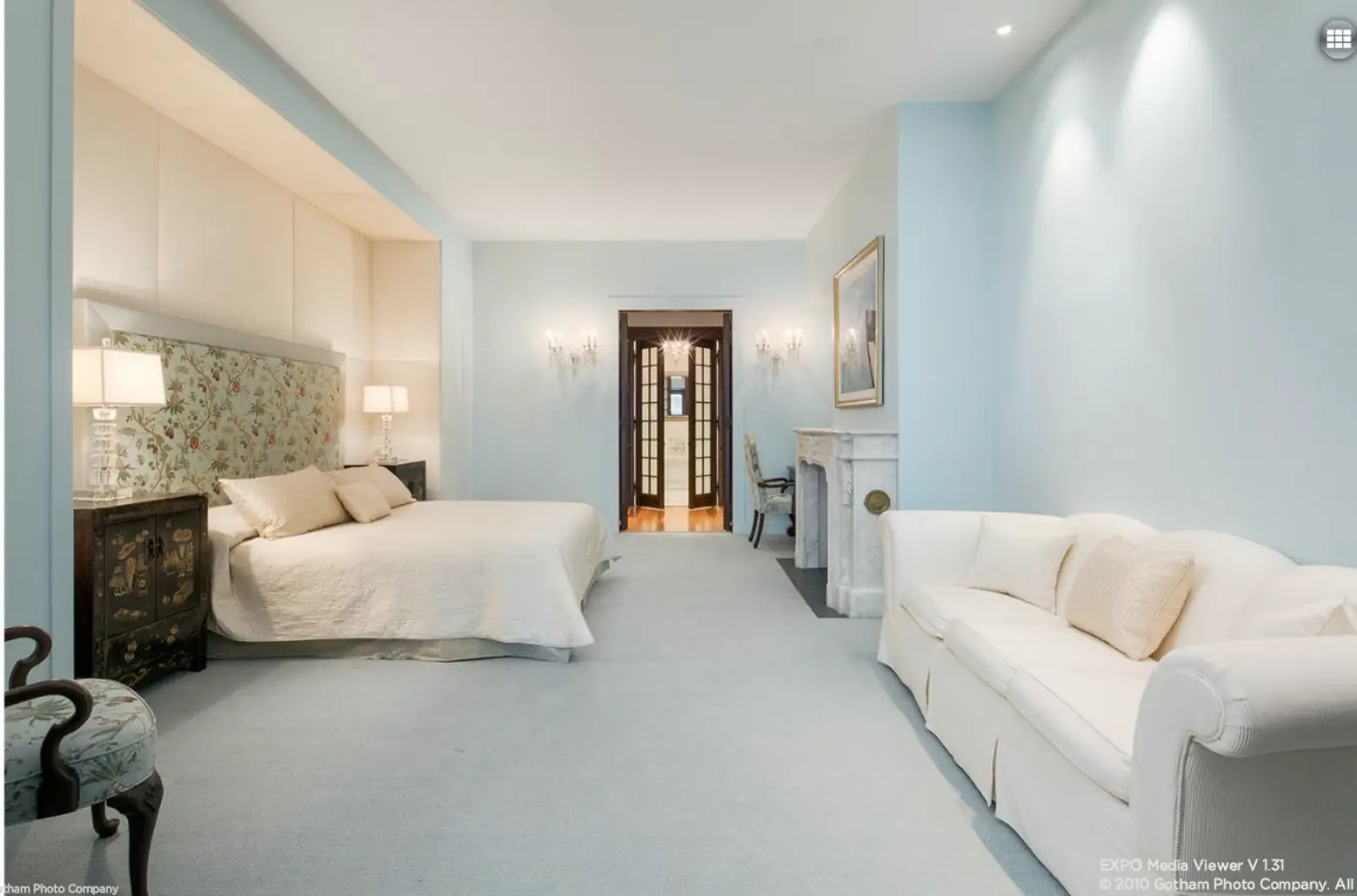 The master bedroom is downstairs, while the other four bedrooms are upstairs. The master shows off yet another sitting area, a second wood-burning fireplace, custom walk-in-closets, and a marble-clad master bath with a deep-soaking tub. Have you ever seen a home with so many places to sit?
In case you thought that apartments couldn't get anymore sprawling that this, there's another condo at 158 Mercer that really takes the cake, with 7,837 square feet and six bedrooms. The former owner just happened to be Bon Jovi, who sold it this summer for $34 million.
[Listing: 158 Mercer Street by The De Niro Team for Douglas Elliman]
RELATED:
Images courtesy of Douglas Elliman