A Clinton Hill intersection will honor Walt Whitman near the poet's onetime home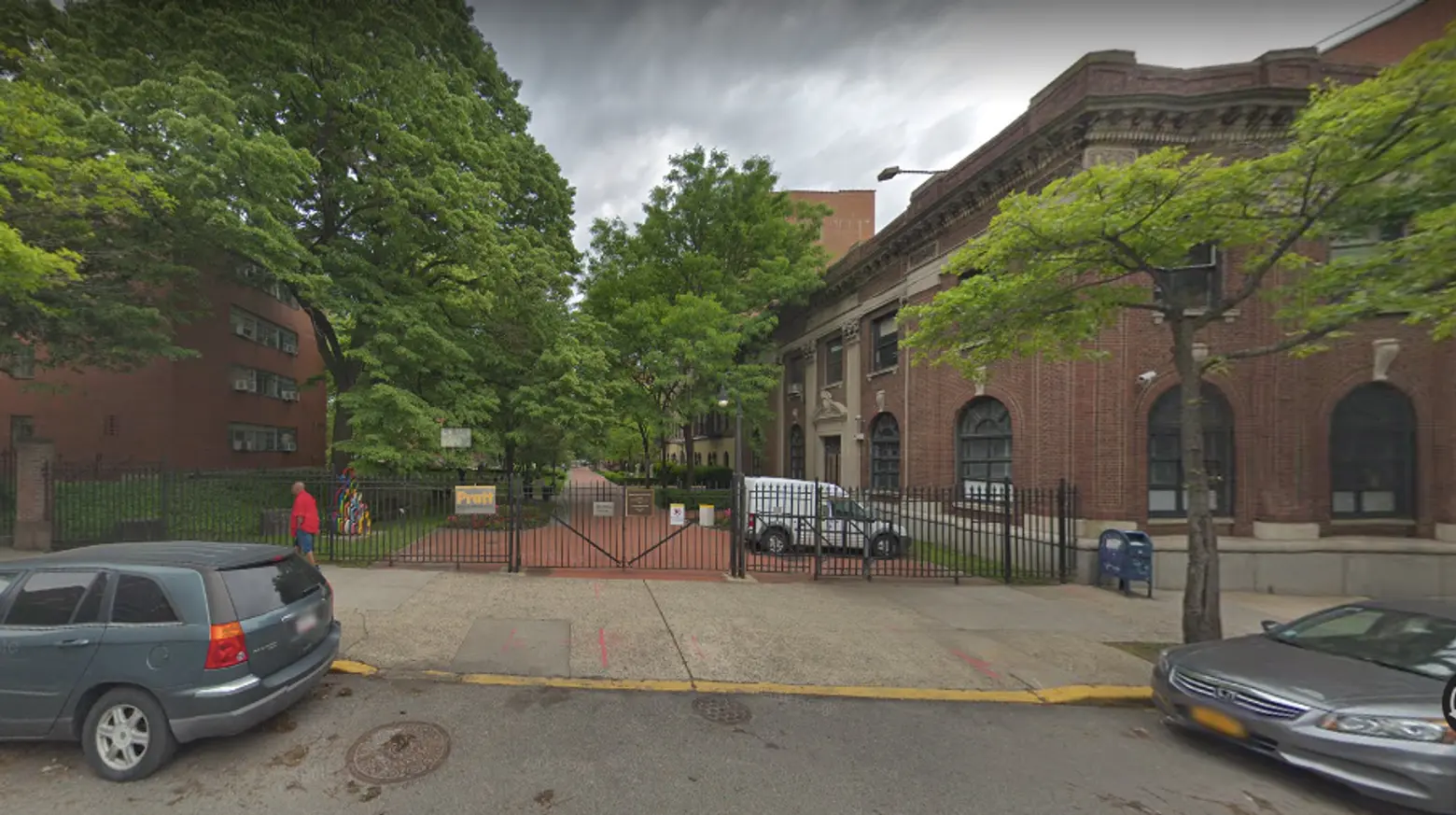 Walt Whitman Way, image via Google Street View.
The corner of Dekalb Avenue and Ryerson Street in Clinton Hill, Brooklyn will be named Walt Whitman Way following a City Council vote on July 23, the Brooklyn Eagle reports. The intersection is a few avenues from 99 Ryerson Street, where the modest home in which the poet–a former Brooklyn Eagle editor–penned "Leaves of Grass" still stands. May of this year saw the the 200th anniversary of Whitman's birth, and several efforts have also been underway to landmark the house as well.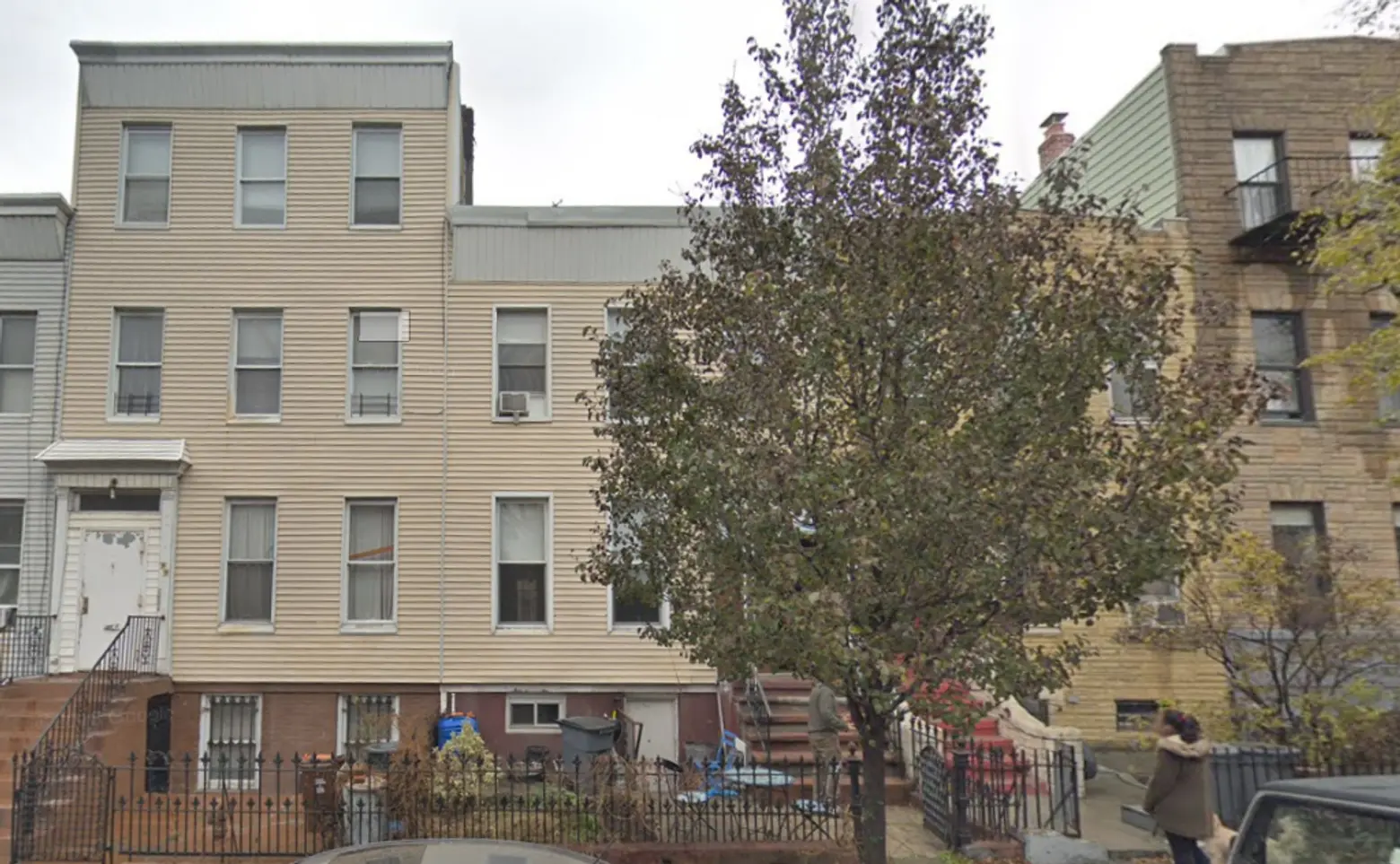 99 Ryerson Street, image via Google Street View.
The city's Landmarks Preservation Commission rejected a proposal by a coalition to save the historic house on the grounds that architectural alterations like modern siding and the addition of a floor had been made since Whitman's day. There is also an effort underway to include the home in a campaign to landmark individual sites related to the history of the lesbian, gay, bisexual and transgender community. A petition to landmark the house has almost 6,000 signatures.
Whitman fans are rejoicing in the latest recognition of one of the borough's most famous figures. Karen Karbiener, president of the Walt Whitman Initiative, said, "Walt walked and wrote about our city, so it's perfect street justice that New York has written his name into our grid. Remembering his legacy as an inclusive, democratic spokesperson for 'the rights of them the others are down upon,' as a queer poet who broke long-held social and cultural conventions, as the father of free verse and the beloved literary grandfather of Brooklyn, who wouldn't want to walk down Walt Whitman Way?"
Walt Whitman Way is the latest of several streets that were named to honor New York City icons. Recent additions include Christopher "Notorious B.I.G." Wallace Way, also in Clinton Hill, Stan Lee Way in the Bronx, The Wu-Tang District in Staten Island and the Sesame Street intersection at West 63rd Street and Broadway in Manhattan.
[Via Brooklyn Eagle]
RELATED: