800,000 commuters rode the subway on NYC's first day of reopening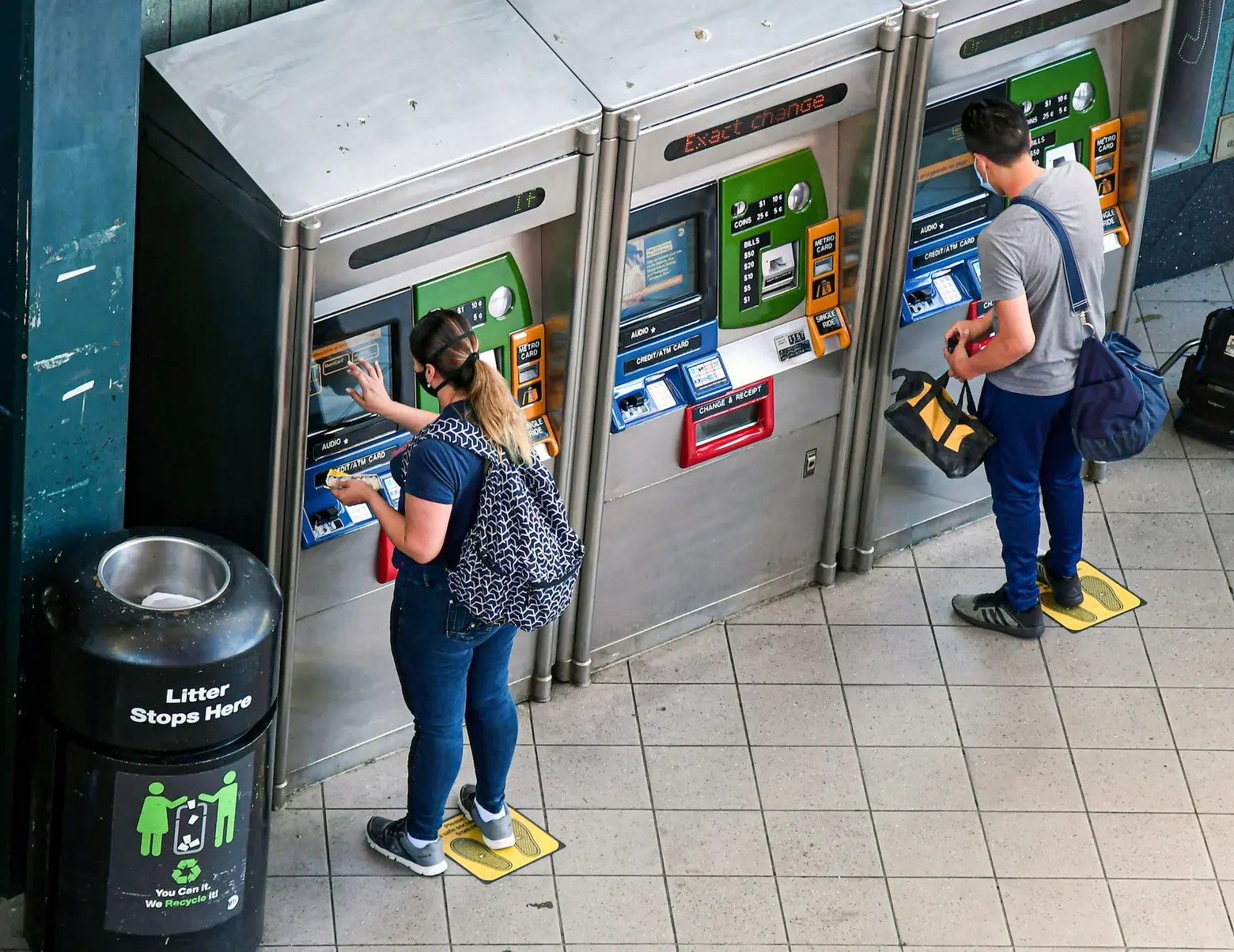 Day one at Jackson Heights-Roosevelt Ave Station; Marc A. Hermann / MTA New York City Transit on Flickr
On Monday, the first day of New York City's phase one reopening, more than 800,000 straphangers rode the subway. According to the Metropolitan Transportation Authority, June 8 became the highest ridership day since the start of the coronavirus pandemic. The agency said ridership was up during afternoon peak hours between 3 p.m. and 6 p.m., with Manhattan seeing a 20 percent increase in ridership from the week prior. However, this is still just 15 percent of regular ridership compared to last year.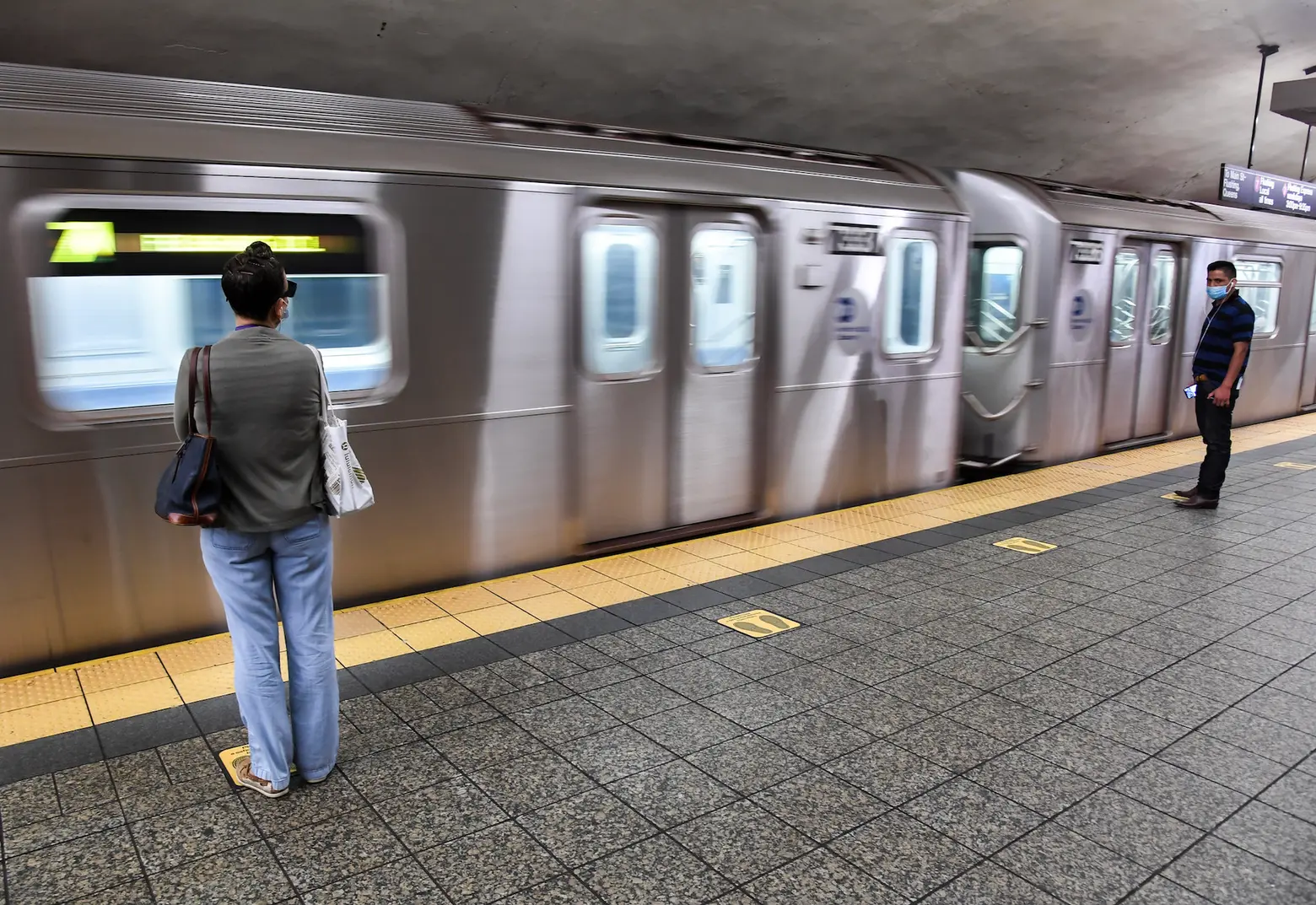 Grand Central-42 St on the 7 line; Marc A. Hermann / MTA New York City Transit on Flickr
More people are taking the city's buses, with local and express ridership jumping by 100,000 riders to 855,469 on June 8, compared to the week before. Sarah Feinberg, the interim president of NYC Transit, called day one a "good day" as part of the system's gradual return.
"We continue our unprecedented 24/7 disinfecting effort to make our system cleaner and safer than it has ever been and we are providing more than 2 million masks to those who need it in addition to making hand sanitizer available across the system," Feinberg said in a press release.
The MTA has resumed "regular" operation, which now no longer means 24-hour service. The agency has boosted subway and bus service to serve the New Yorkers returning to the workforce this month, which the city estimates could be between 200,000 and 400,000 people. The subway system will continue to shut down between 1 a.m. and 5 a.m. for nightly disinfection.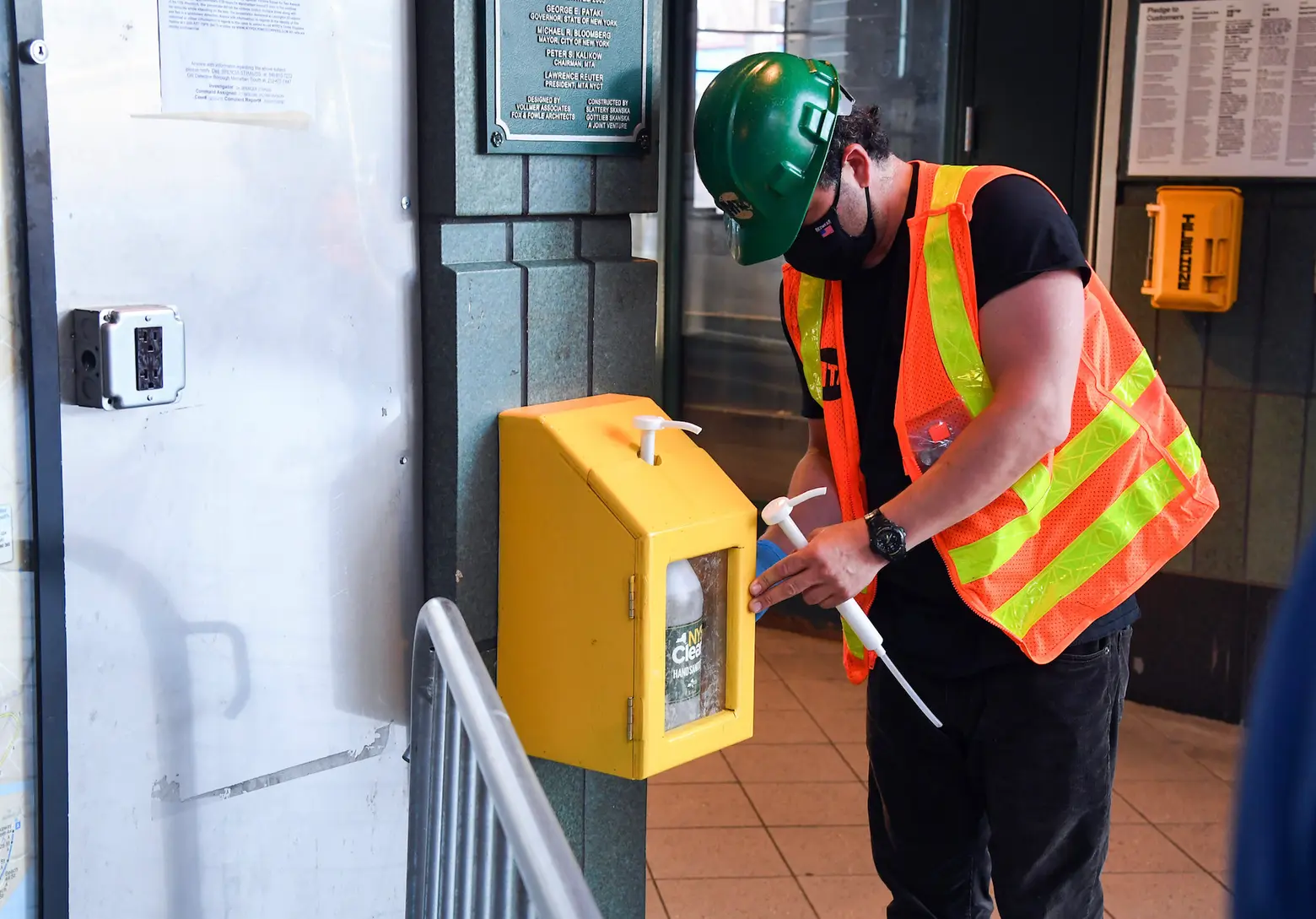 Hand sanitizer at Jackson Heights-Roosevelt Ave Station; Marc A. Hermann / MTA New York City Transit on Flickr
The MTA is encouraging only essential workers to take the subway and bus during phase one and has asked employers to stagger shifts and allow for remote work. The agency has also installed hand sanitizer dispensers and social distancing markers, with workers handing out free face coverings to anyone who needs one.
On Monday, Mayor Bill de Blasio announced plans to bring five new busways and 16.5 miles of bus lanes across the city in order to meet demand and alleviate crowding. The mayor also said Manhattan's 14th Street busway, which launched as a part of a pilot program last fall, will be made permanent.
RELATED: