On this day in 1937, the Lincoln Tunnel opened to traffic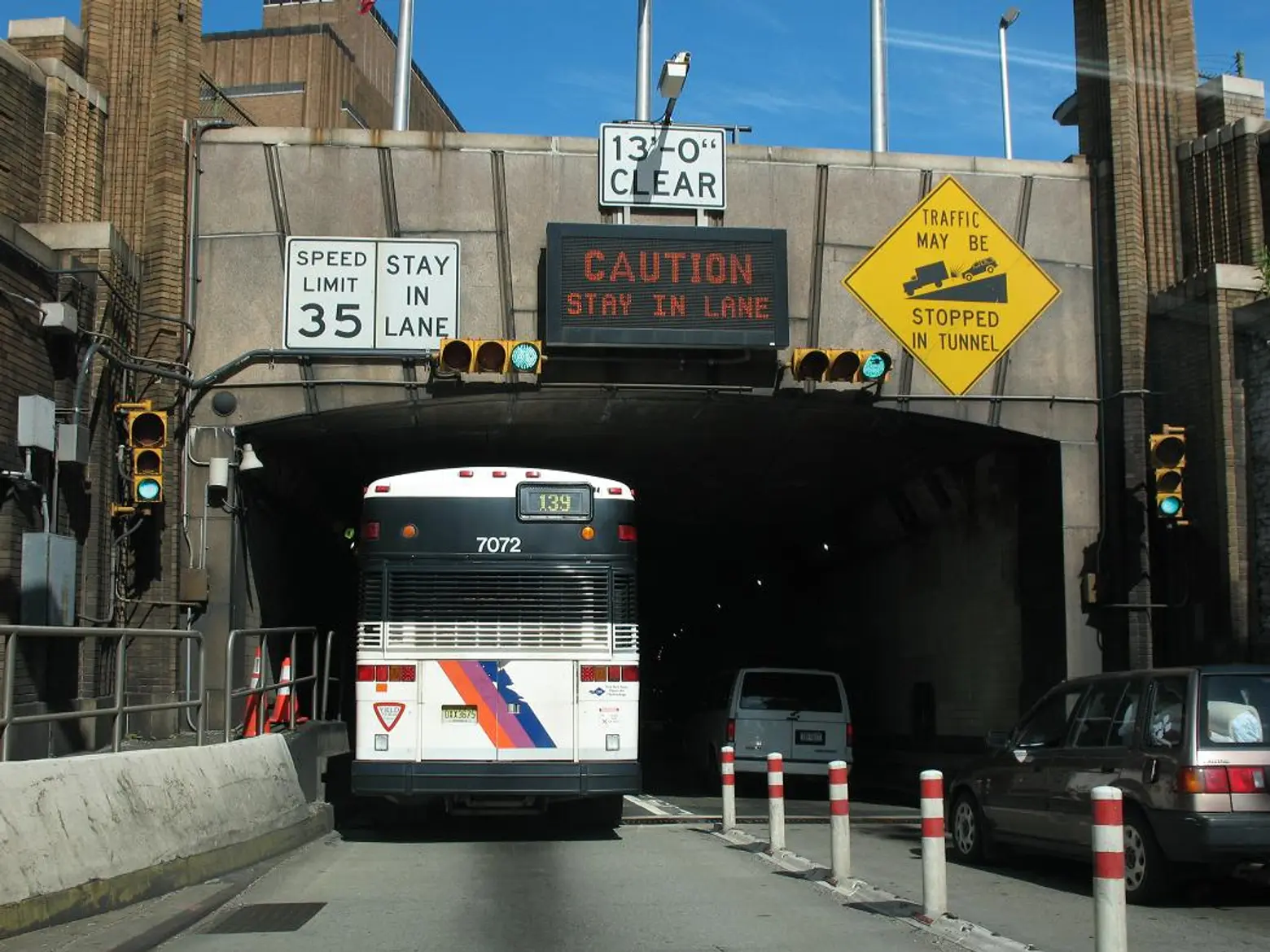 On December 22, 1937, the center tube of the Lincoln Tunnel opened to traffic. The $85 million project ($1.5 billion in today's dollars) linking Weehawken, NJ to Midtown Manhattan was hailed as a "new link of friendship between New York and New Jersey" and an "engineering feat." On that inaugural day, 7,661 cars drove through the 1.5-mile-long tunnel, paying 50 cents and likely not realizing they were 97 feet underwater.

The dedication ceremony was held on the 21st and included, "a military parade, aviation maneuvers, aerial bombs, sirens and an artillery salute, followed by the brass-throated chorus of harbor craft whistles," as a Times article from the date recounted.
The following day, the first person to drive through the tunnel was Omero Catan, or "Mr. First." As Untapped explains, he was "among the obscurest annals of New York History." Among his 537 firsts were crossing the George Washington Bridge in 1931, riding the 8th Avenue subway in 1932, and skating in Rockefeller Plaza in 1936. To be sure he'd be the first through the Lincoln Tunnel, he parked his car near the entrance on the Weehawken side at 10pm the night before.
Another man who made headlines that day was Charles T. Meaney. Just 10 hours after the tunnel opened at 4:00am, he "won the dubious distinction" of becoming the first person to run out of gas inside. He was towed within five minutes.
The north tube was opened in 1945 with the south tube following in 1957 due to increased traffic. Today, the Lincoln Tunnel sees about 53,000 vehicles cross daily.
[Via NYT]
RELATED: