74% of New York's COVID spread is coming from at-home gatherings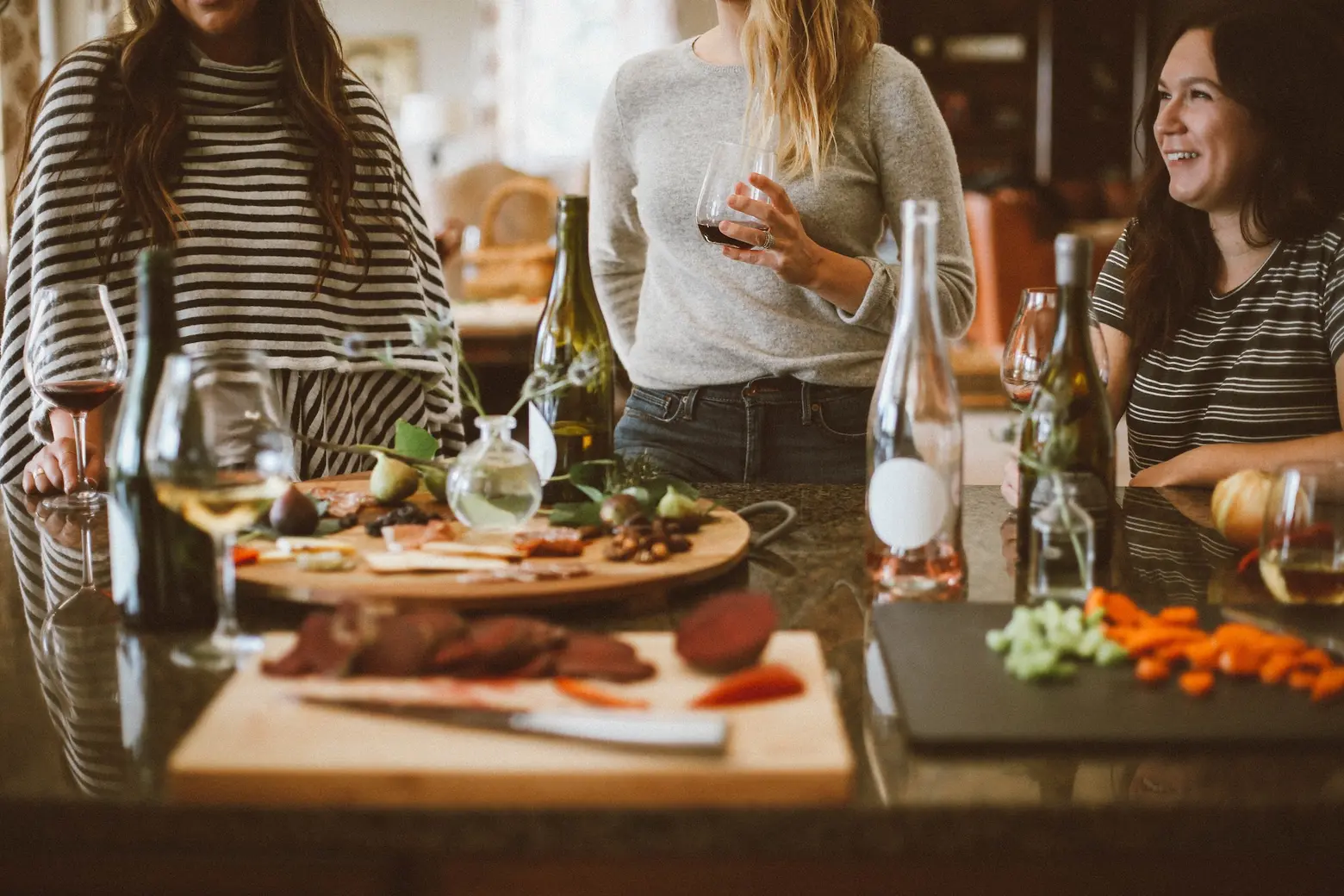 Or "living room gatherings," as Governor Cuomo likes to call them. In a press conference today, just before announcing that indoor dining in New York City would shut down on Monday, the governor provided an outline of how the coronavirus is being spread throughout the state. Based on 46,000 data points gathered by contact tracers between September and November, 74 percent of the state's COVID spread is coming from household gatherings. And with the holiday season in full swing, this number is expected to grow.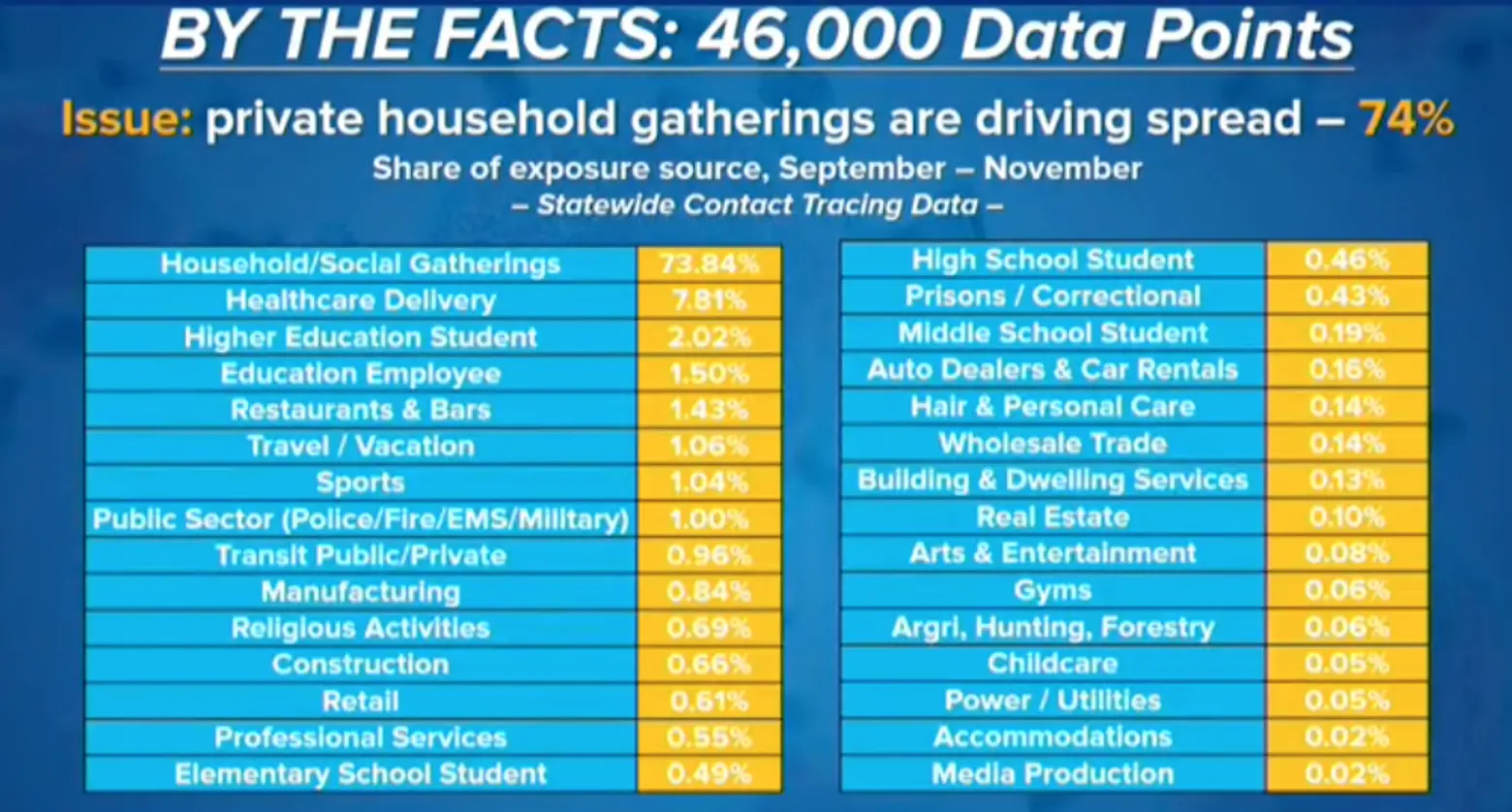 As is evidenced by the slide above from the governor's press conference today, many of the indoor places that were expected to drive up numbers–mainly restaurants, schools, professional services like hair and nail salons, and gyms–are actually quite a low percentage of the total. This is why the restaurant industry in the city is up in arms about the impending shutdown. The governor justified his move by referencing the CDC's updating warning about indoor dining and the fact that the virus generally spreads more widely in dense urban areas.
The governor explained the rise in household gathering spread by the fact that other indoor establishments have been closed. "In many ways, you can understand what happened. You close bars, you close restaurants, you close theaters, you close stadiums, you close mass gatherings. Where do people go? They go home… Compound that by the holiday season."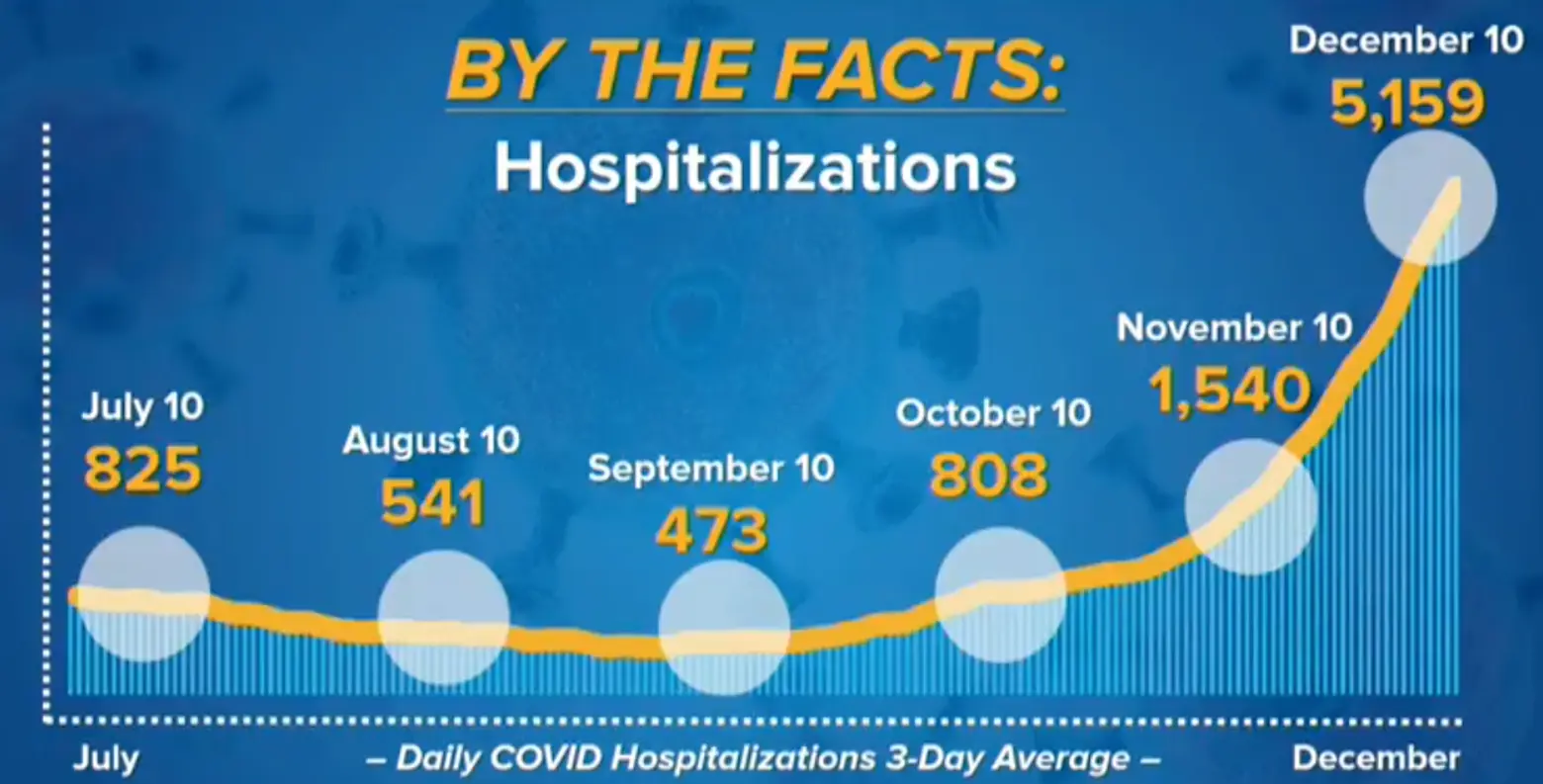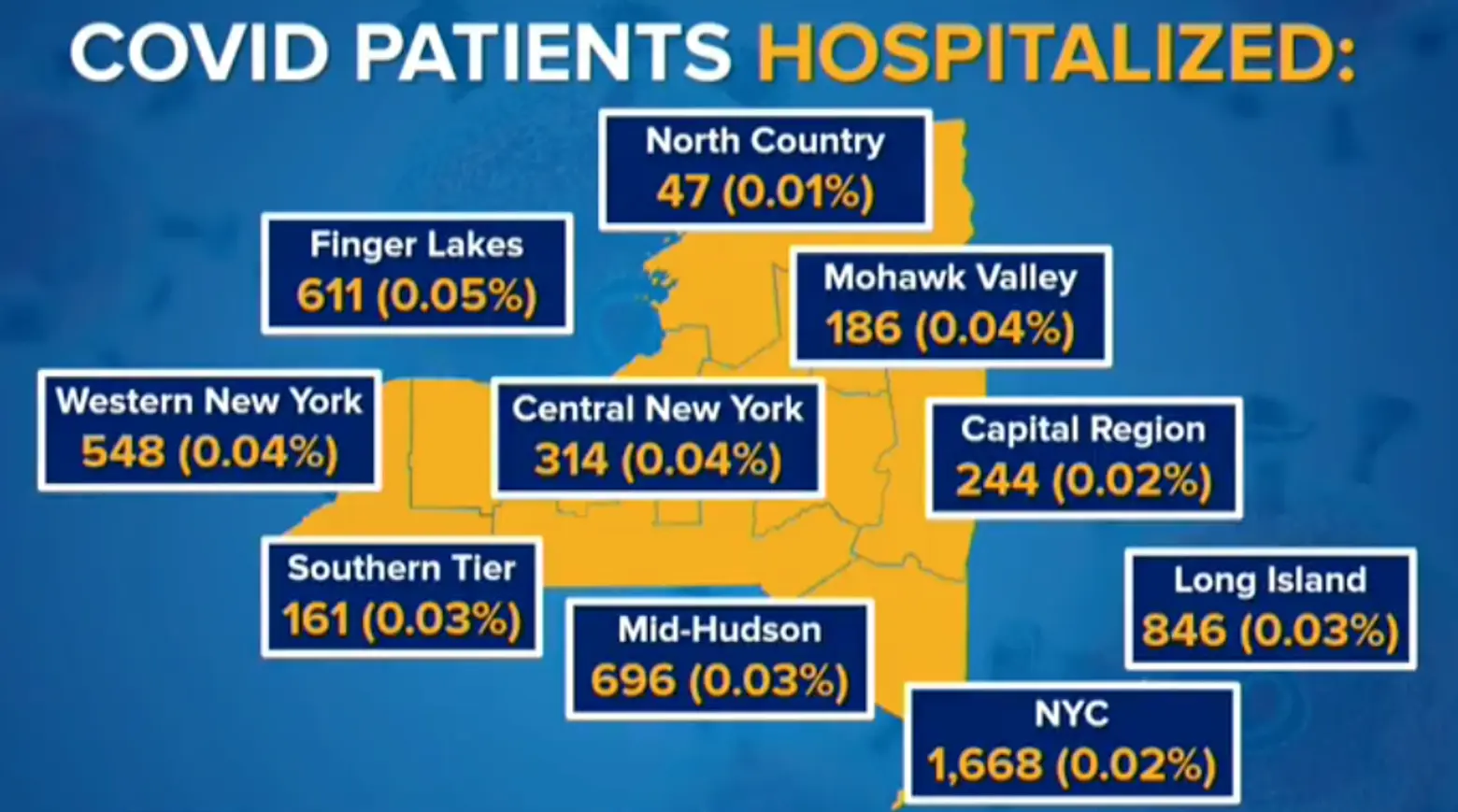 Governor Cuomo also continued to emphasize the hospitalization rate across the state, urging New Yorkers to remain diligent throughout the holidays. As of today, the state's overall positivity rate is 4.98 percent. The statewide positivity rate without the microclusters is 4.55 percent. In the microclusters, it's 6.82 percent. There are currently 5,321 New Yorkers hospitalized, an increase of 157 from the day prior. There are 1,007 patients in ICUs, 546 of which are on ventilators.
To proactively avoid overwhelming the hospital system as was the case in the spring, the governor had already directed all state hospitals to increase their bed capacity by 25 percent. Today he took it one step further by saying that hospitals must also remain under 85 percent capacity by either adding 25 capacity, eliminating elective surgeries, or both. They must also maintain a 90-day stockpile of PPE equipment. If any region finds itself 21 days away from being at 90 capacity, it will become a red zone, the highest level of shutdown.
The governor shared a quote from CDC Director Dr. Robert Redfield: "December and January and February are going to be rough times. I actually believe they're going to be the most difficult time in the public health history of this nation, largely because of the stress that it's going to put on our healthcare system." The CDC recommends celebrating the holidays virtually or with members of your own household.
RELATED: