$400K cozy upstate A-frame puts a modern angle on a lakeside cottage retreat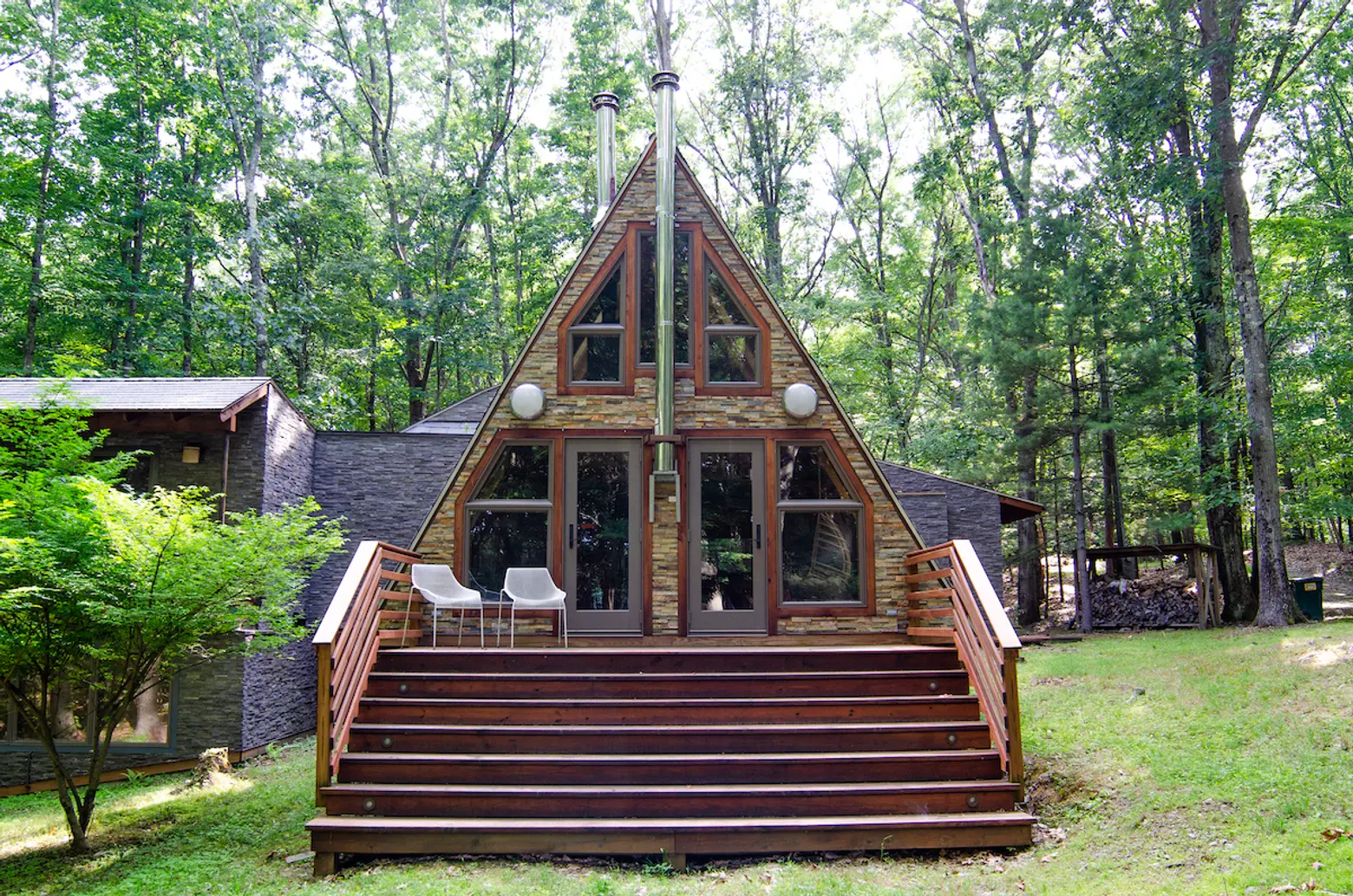 This understated-yet-cool custom-crafted retreat, on the market for $395,000, isn't your average lakeside cottage. Built in 1965, the A-frame house at 39 Shore Road in the Columbia County hamlet of Ancram, N.Y. marries thorough modern renovations (central air, radiant heat, generator, washer/dryer, thermopane windows) and considered design for a completely unique hideaway.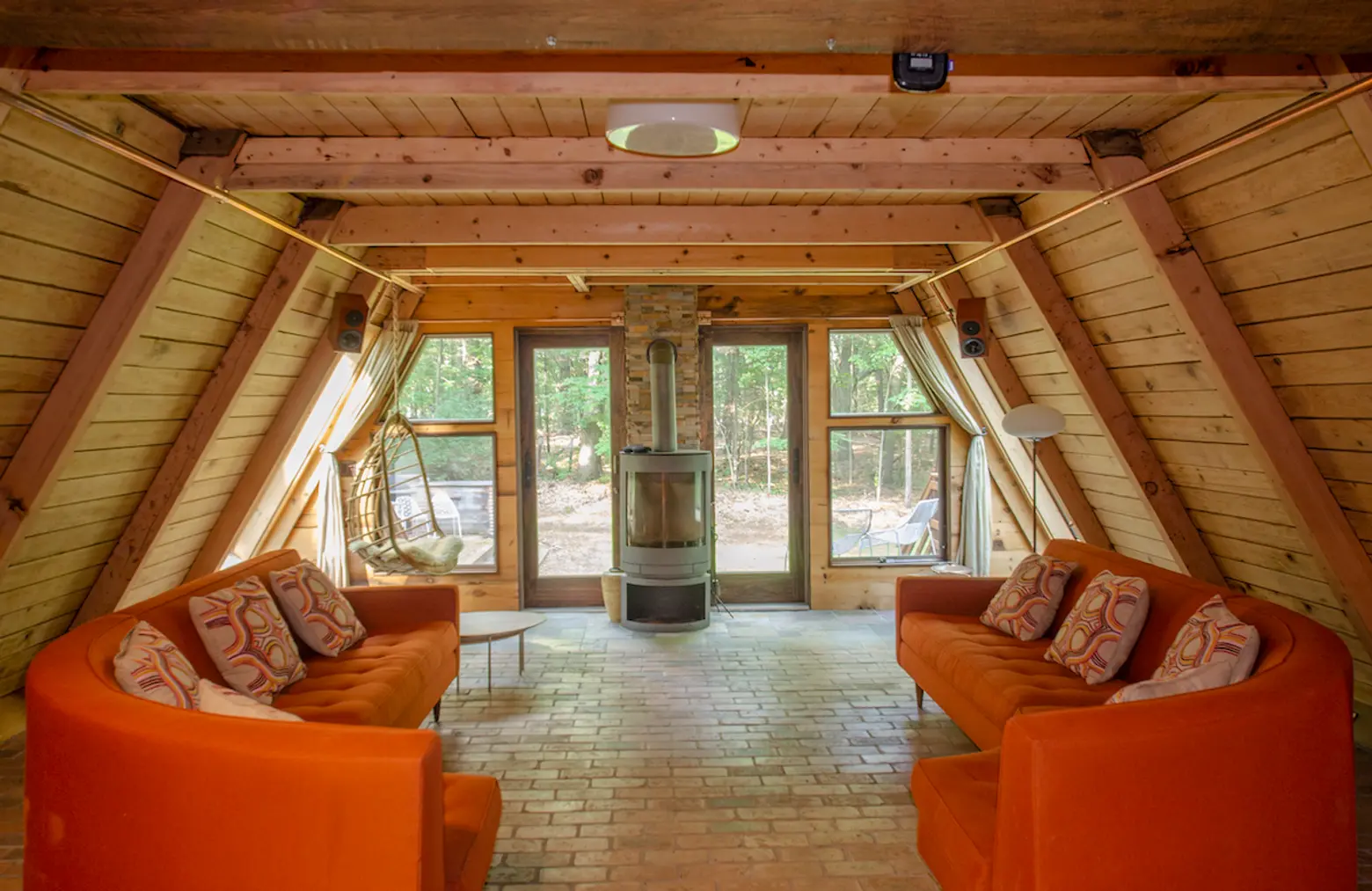 The mid-century modern-meets-Scandinavian-cozy vibe includes wood-burning stoves for warmth and charm, with plenty of help from radiant heated brick flooring. The home has floor-to-ceiling glass everywhere to keep the woodsy surroundings in view.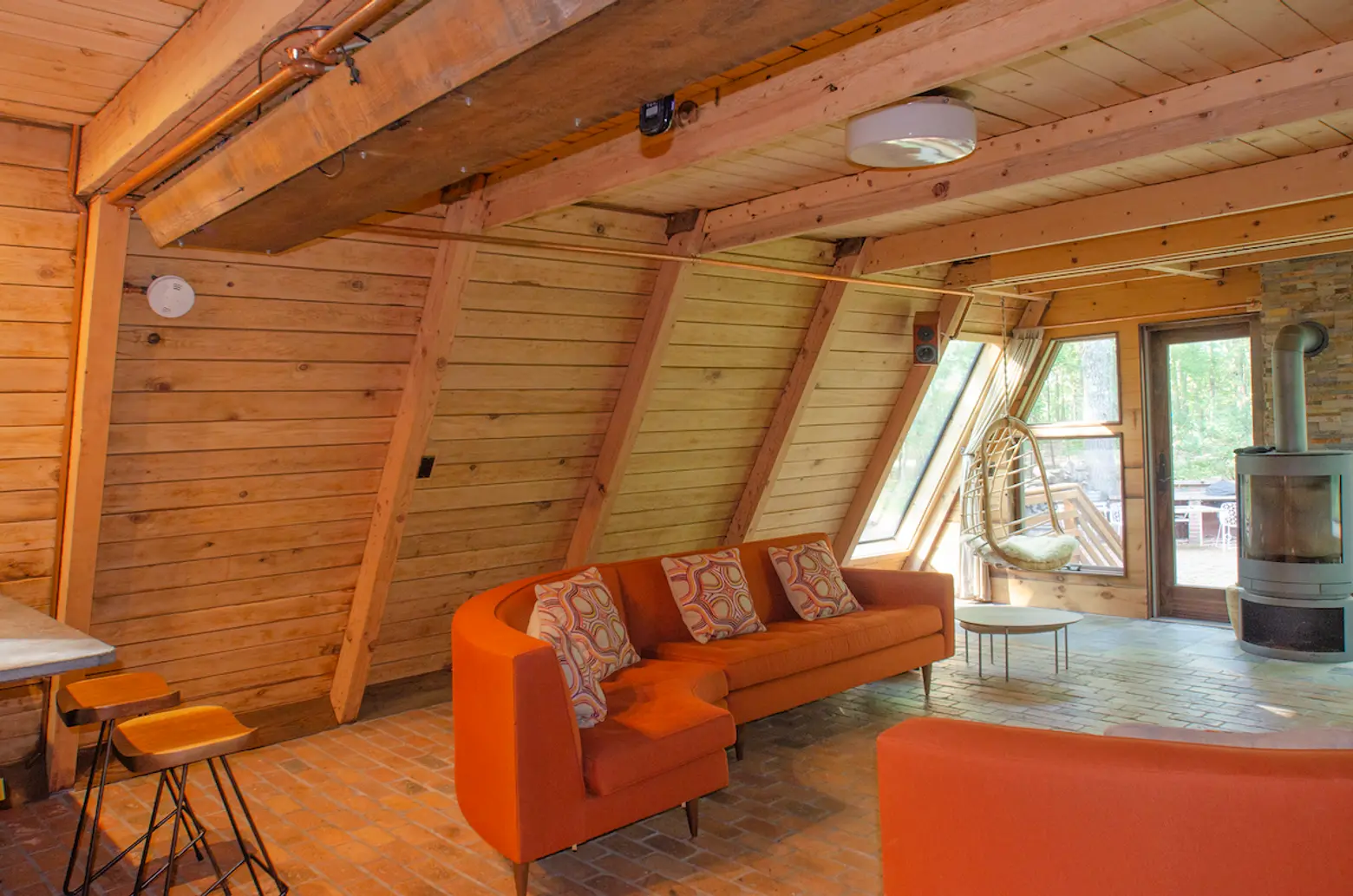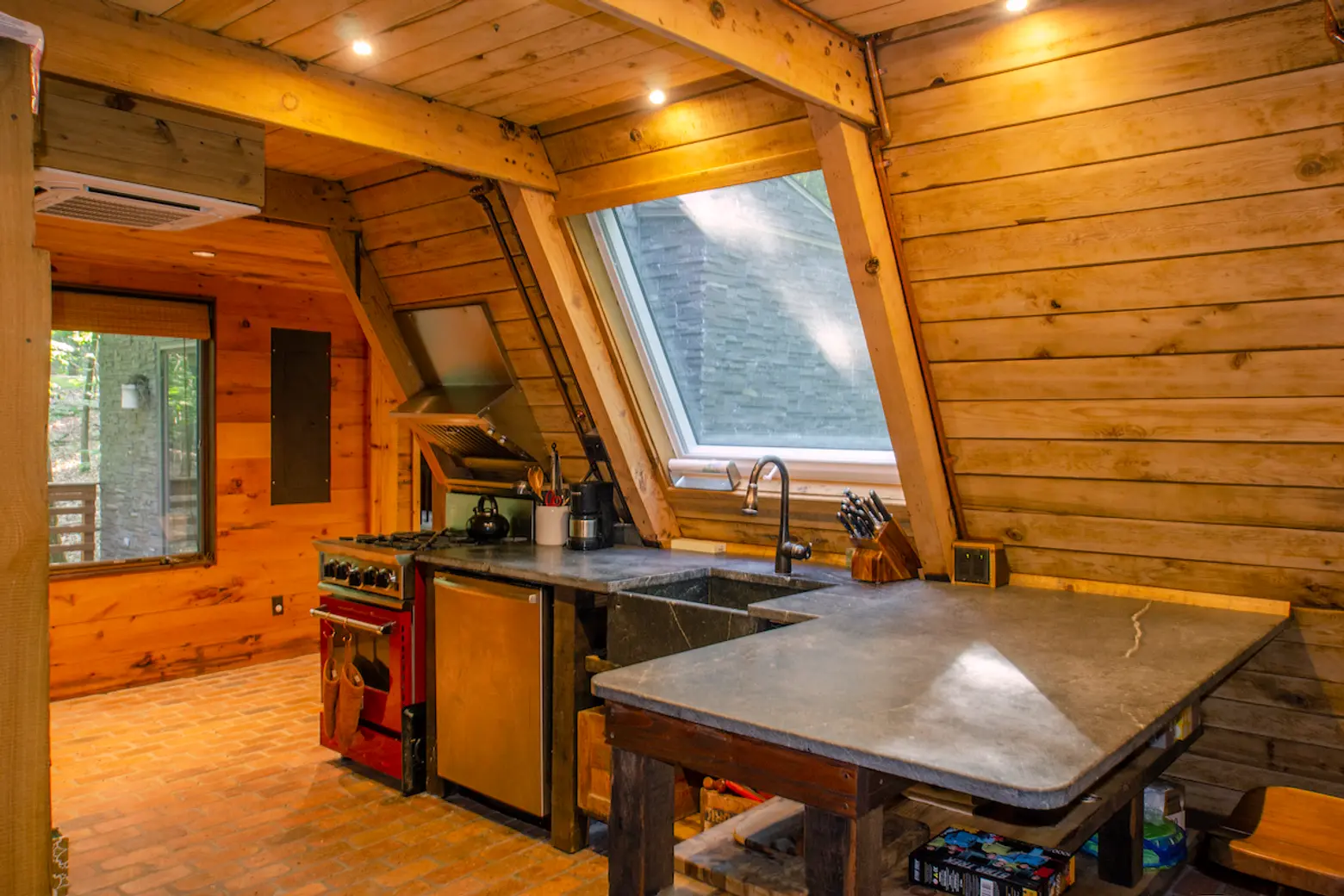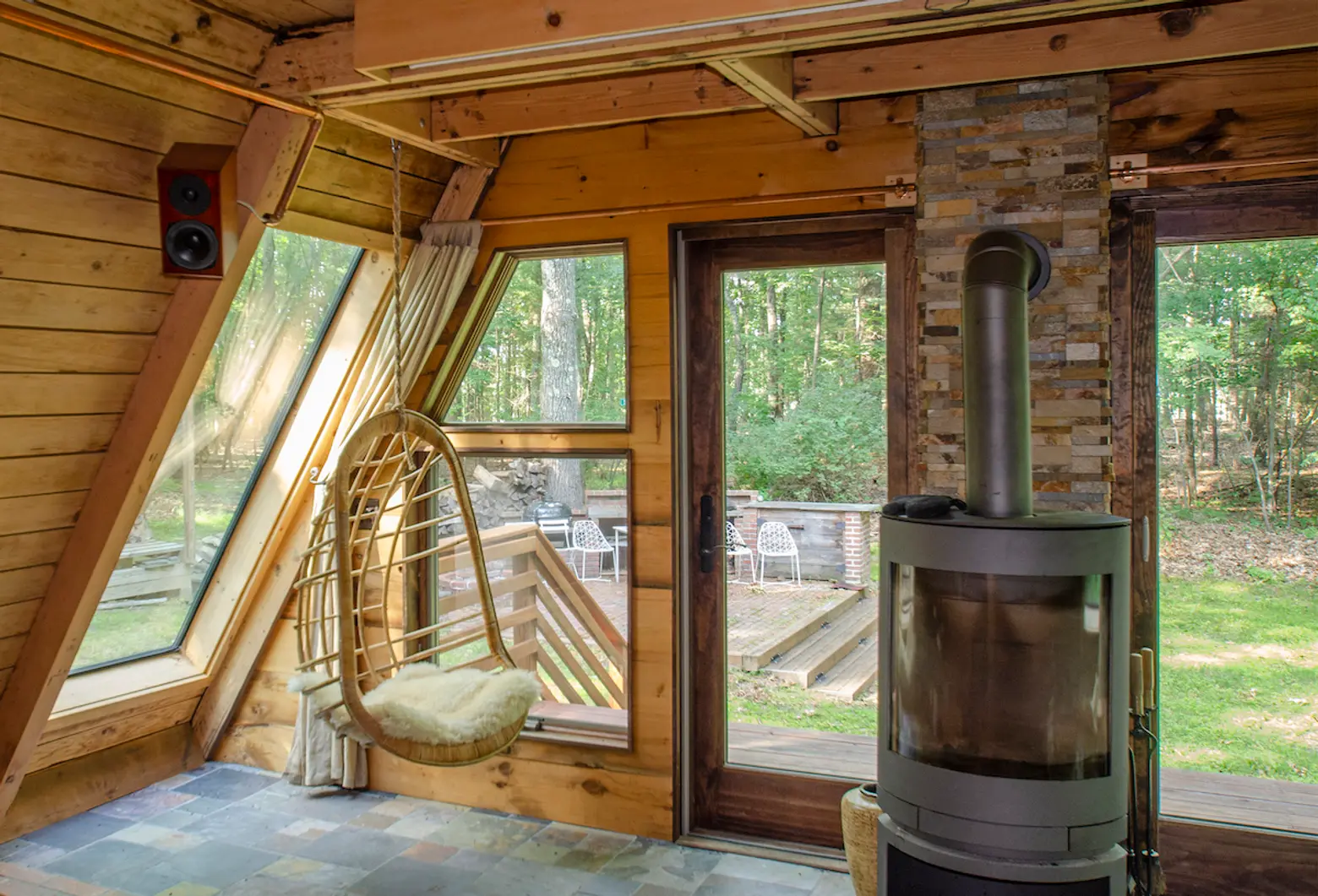 The cottage is laid-back and casual, but the amount of attention paid to design and quality of construction makes it even more livable–and a treat for the eyes. A high-achieving kitchen has beautiful stone countertops, a vented range and an industrial feel.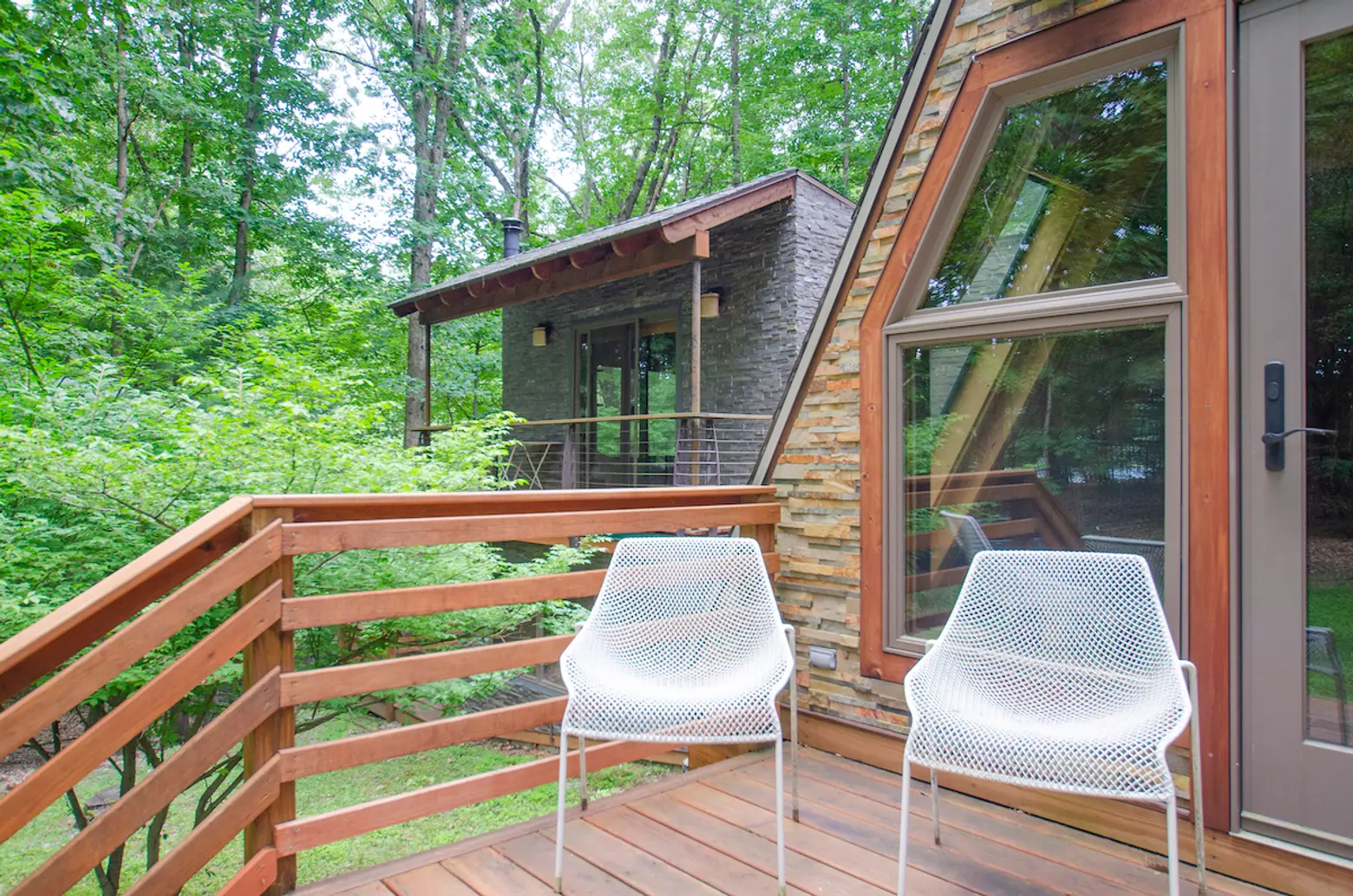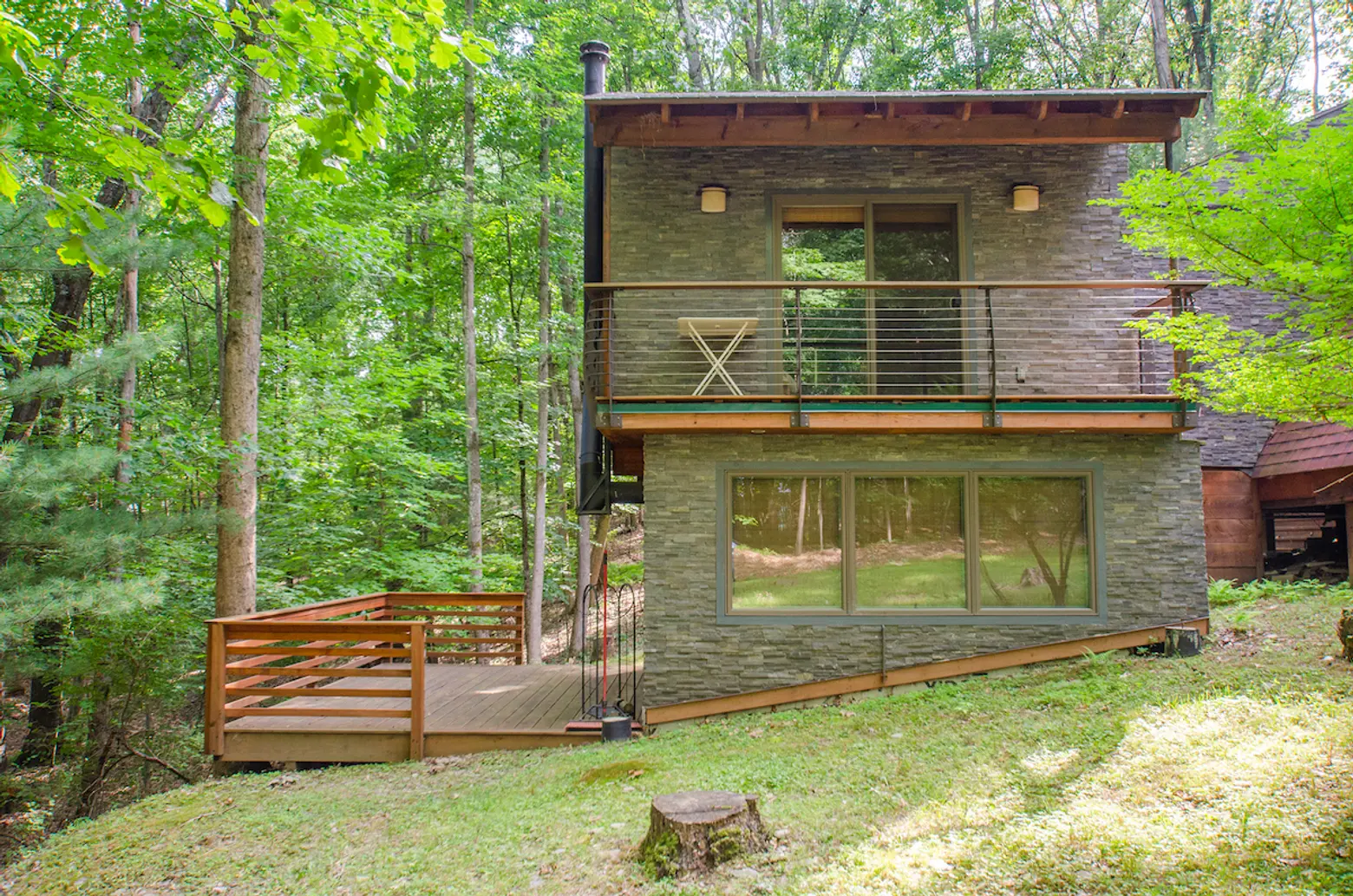 Several decks and a brick patio with a built-in grill provide a chance to spend time outdoors while enjoying the shelter of home.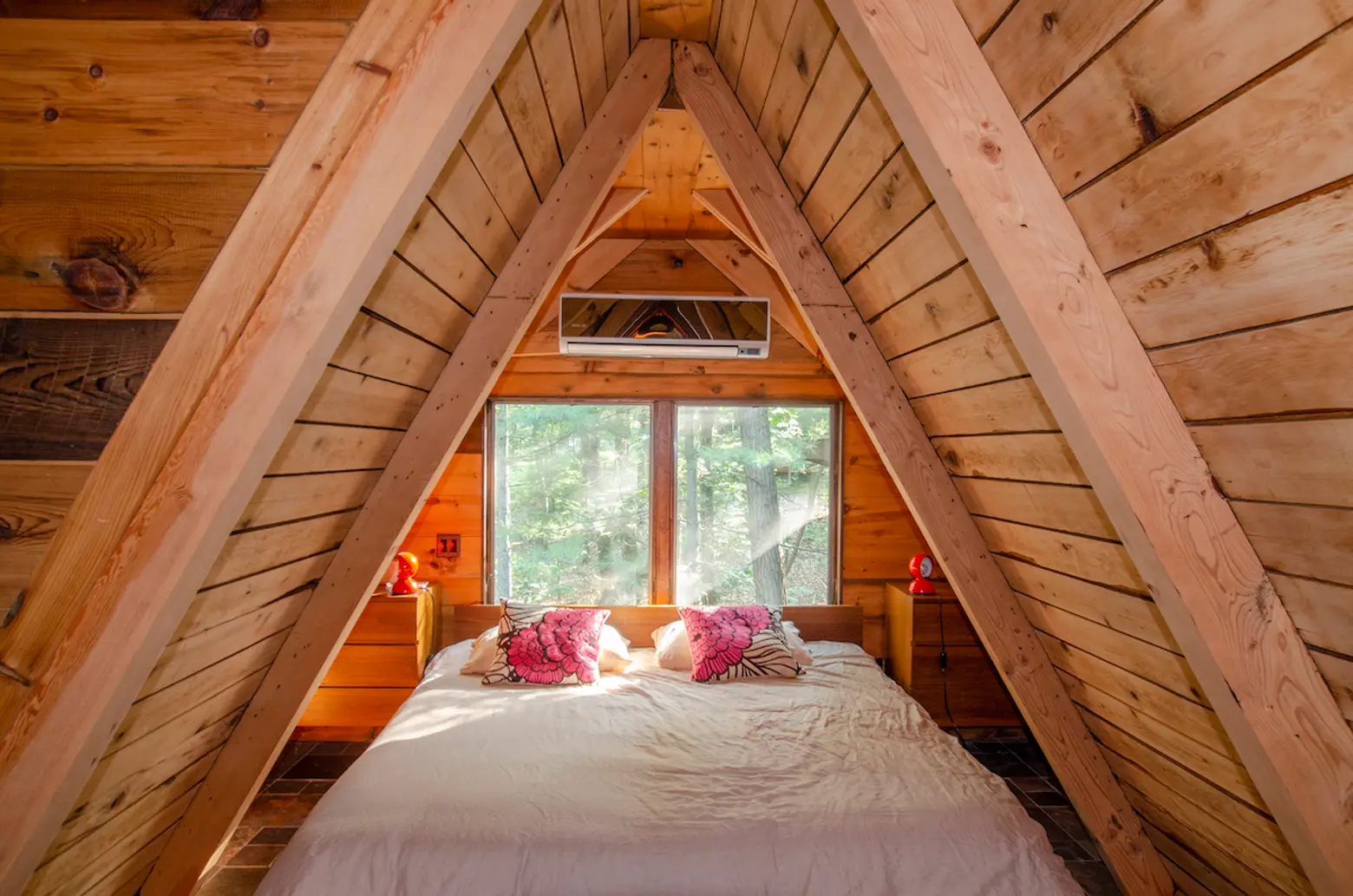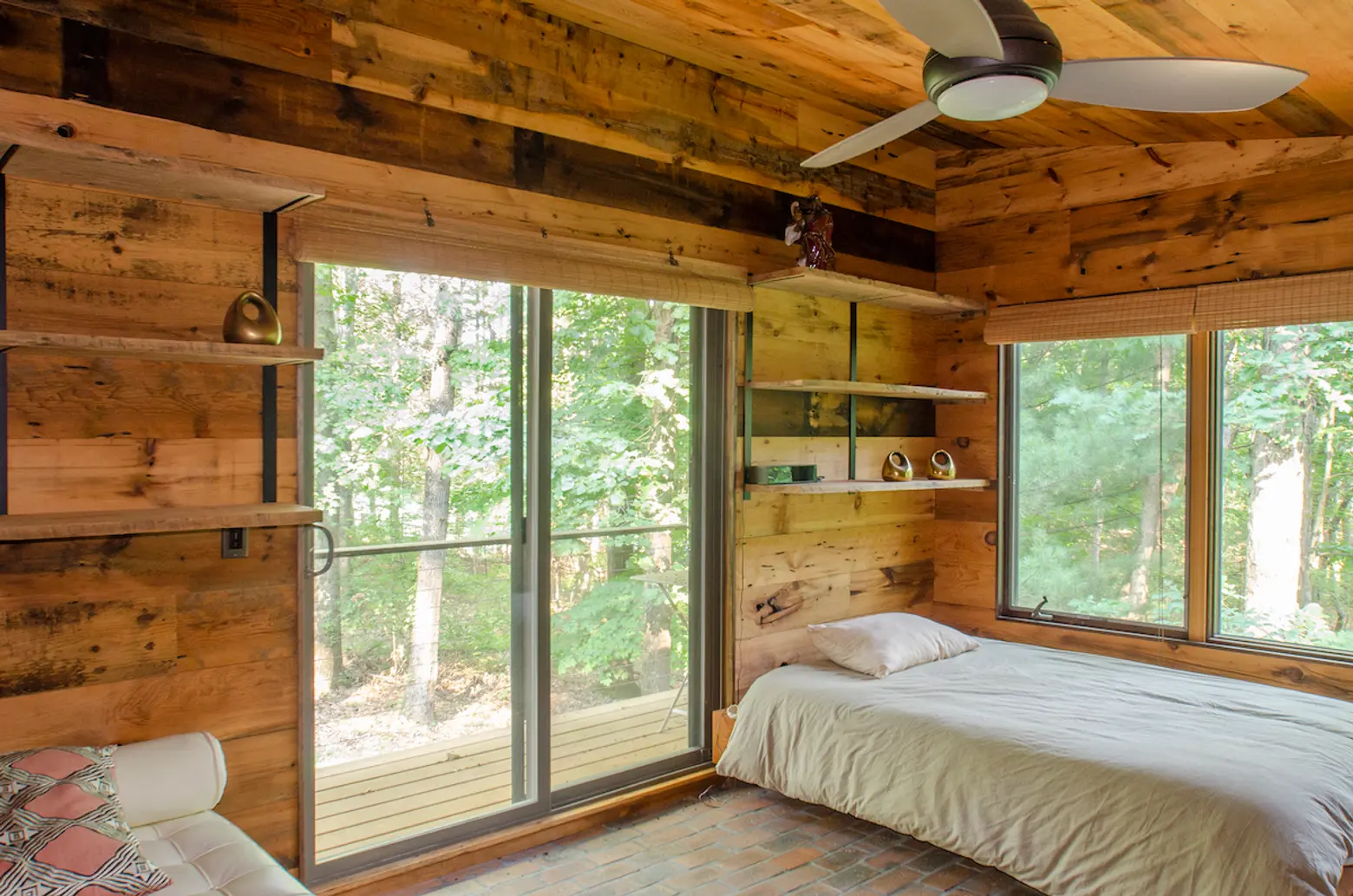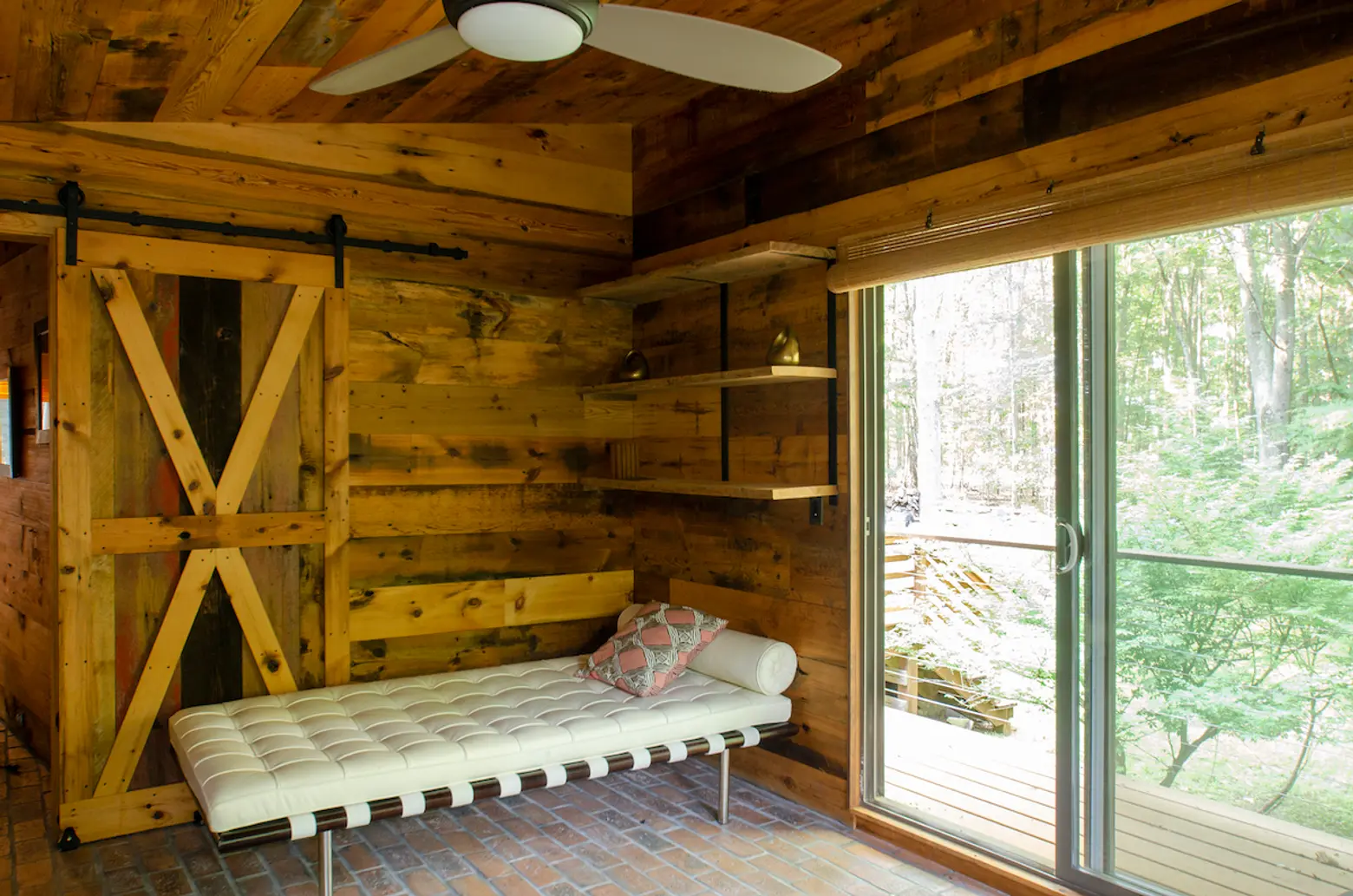 Three bedrooms are on their own level to maximize privacy and a sense of spaciousness.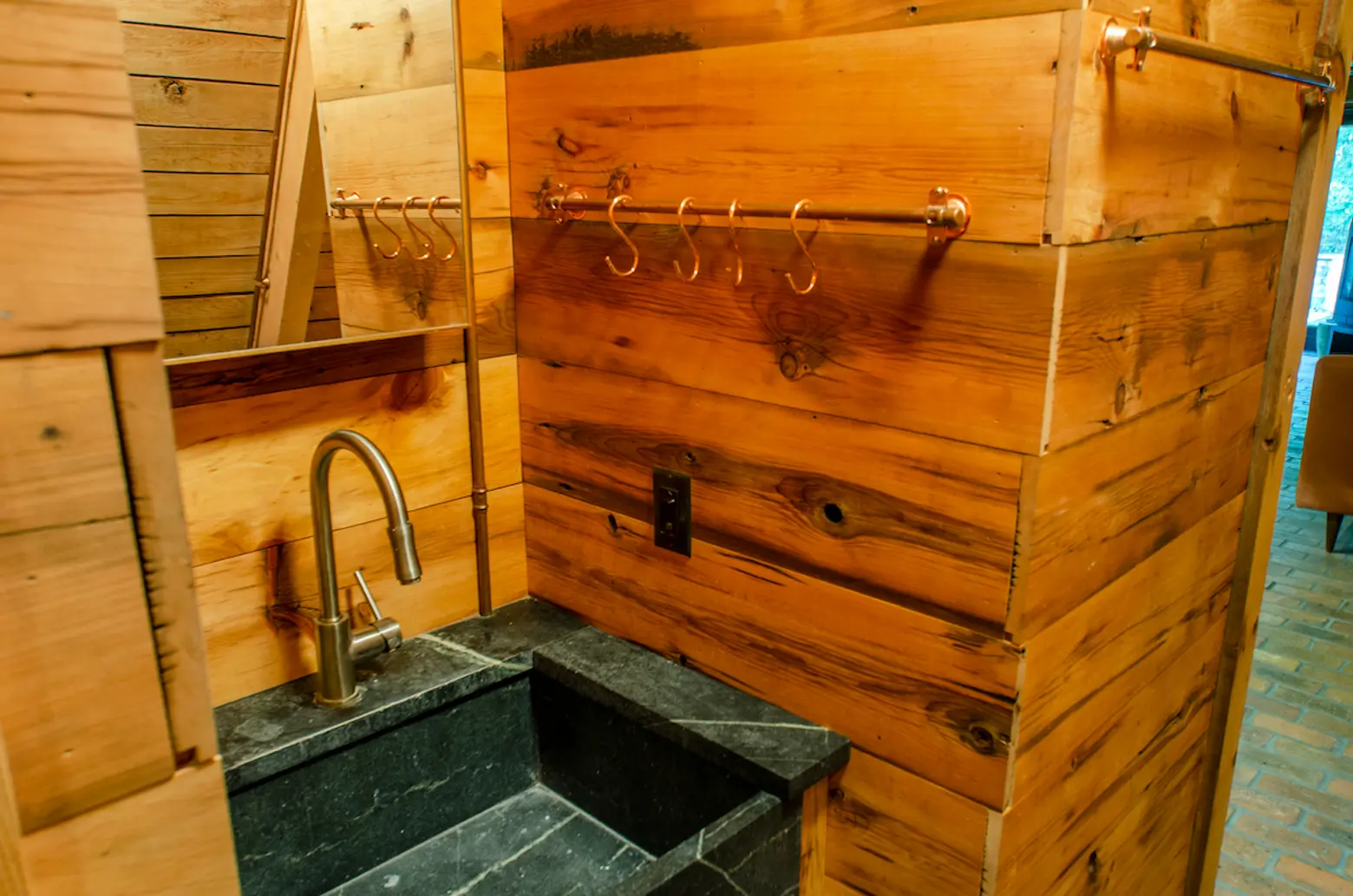 Like the kitchen, the cottage's one bath combines authentic and luxurious materials with  pared-back minimalism. Comfort, technogy and function are always part of the equation.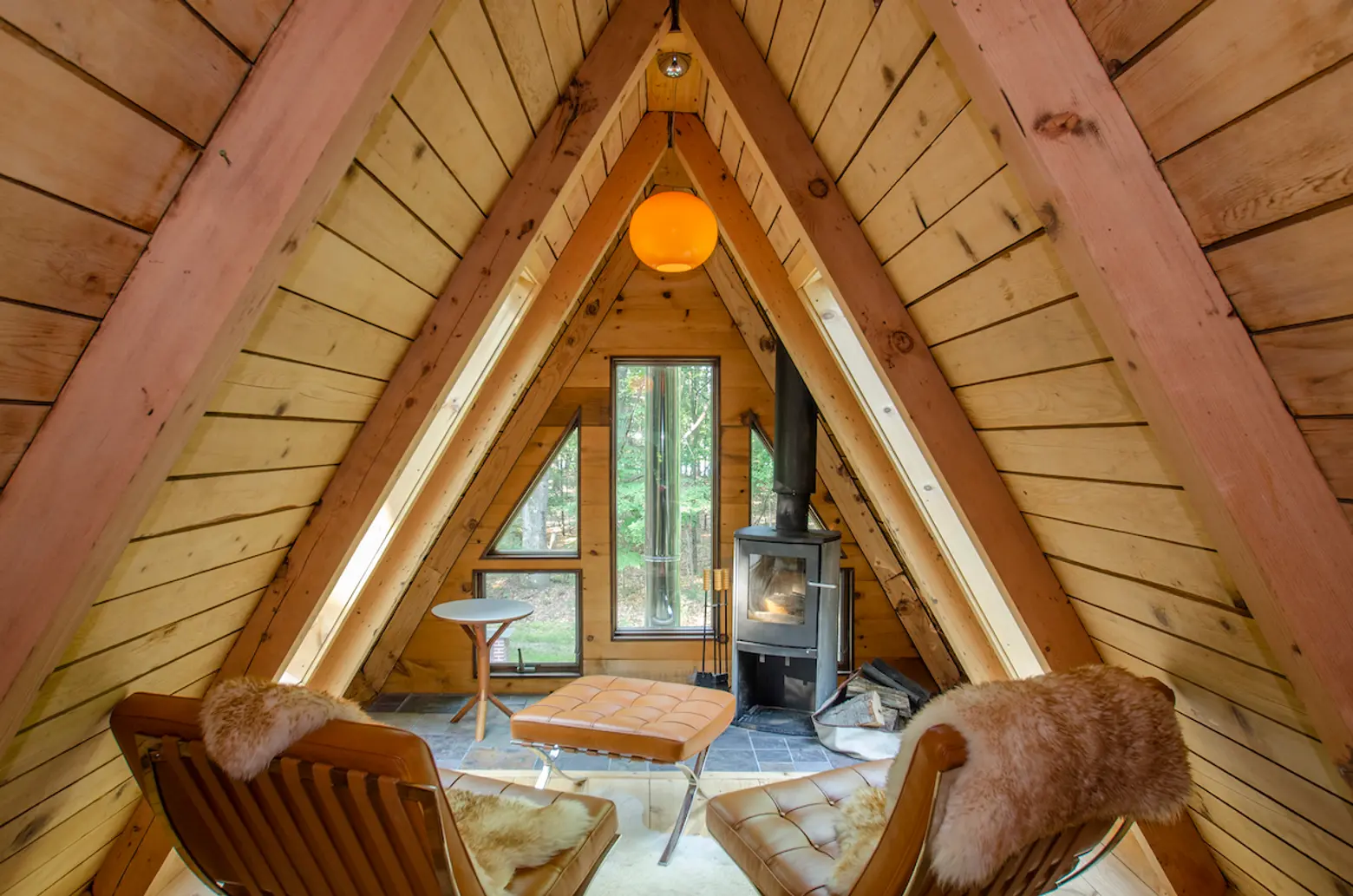 A fourth chamber has a private entrance, with a deck outside. The room can be used as a fourth bedroom, but it would also be a great art studio, yoga den or library.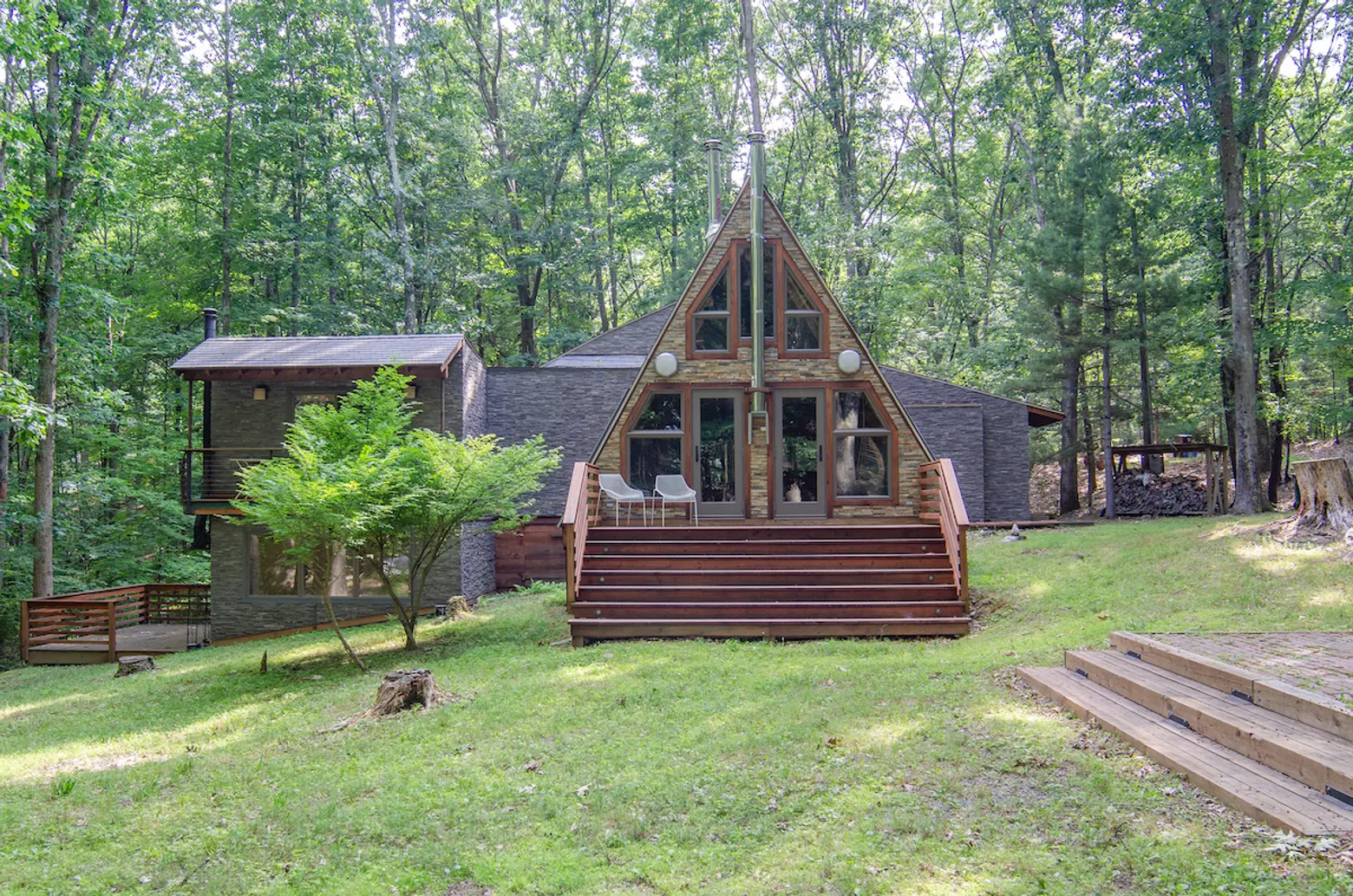 According to the listing, the home comes with 22 acres of land.
[Listing: 39 Shore Road by Jennifer Capala for Sotheby's International Realty]
RELATED:
Images courtesy of Sotheby's International Realty.