22,000 New Apartments Coming to Northern Brooklyn by 2019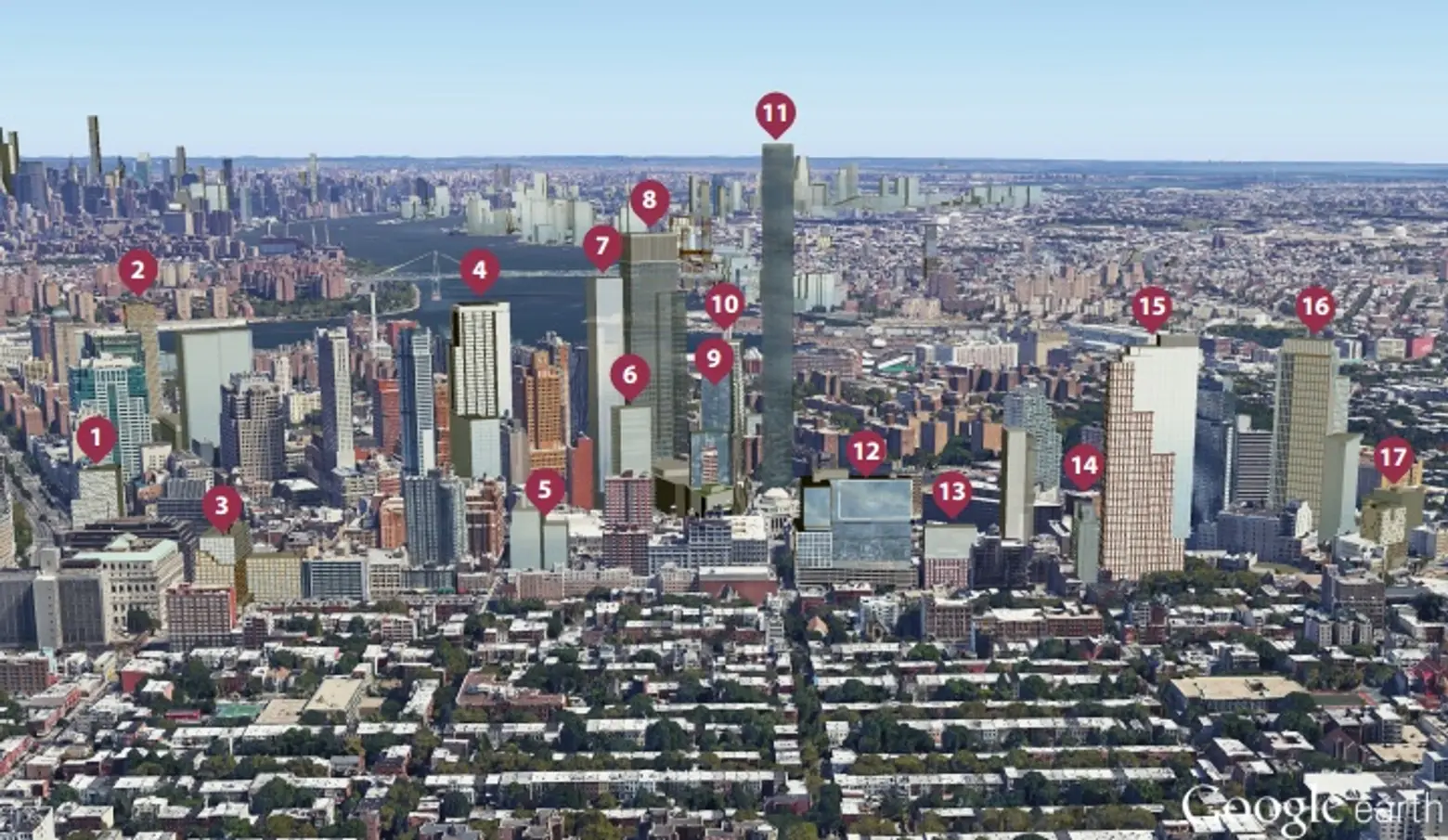 Google Earth rendering of the new residential buildings going up in Downtown Brooklyn, via CityRealty
We recently reported that New York City was entering its biggest building boom since 1963. Building permits rose 156 percent over the last year, accounting for 52,618 new residential units. If that number seems large to you, keep in mind it's spread over the five boroughs, including the supertall towers of Manhattan. But a new report from CityRealty shows that northern Brooklyn alone with get 22,000 new apartments over the next four years.
According to the report, which only looked at buildings with 20 or more units, "around 2,700 new units are expected to be delivered in 2015. That number will nearly double in 2016, when approximately 5,000 apartments will be ready for occupancy." The majority of these units, 29 percent or 6,412 apartments, will come to Downtown Brooklyn, followed by Williamsburg with 20 percent or 4,341 units.

Domino Sugar rendering via SHoP Architects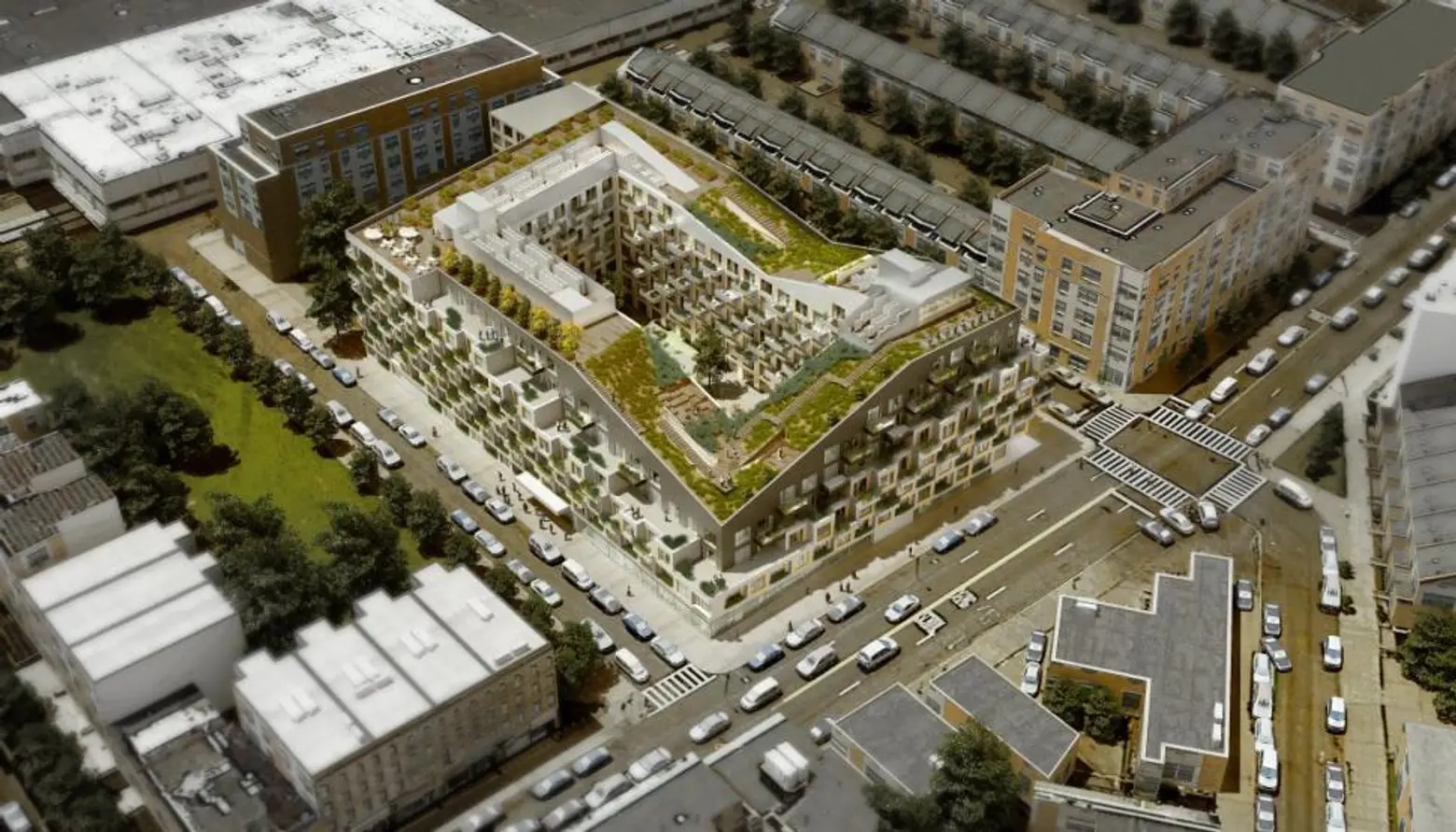 Rheingold Brewery via ODA Architecture
The biggest developments coming to the borough are Pacific Park (formerly known as Atlantic Yards) in Prospect Heights, which will have 6,430 units spread across 14 buildings; Greenpoint Landing, a development of ten buildings offering 5,500 units; and the Domino Sugar Factory, which will bring five buildings and 2,300 units to the Williamsburg waterfront. The others that follow are City Point (1,900 units) in Downtown Brooklyn, Rheingold Brewery (970 units) in Bushwick, and 420-430 Kent Avenue (856 units) in Williamsburg.

Read the full report at CityRealty >>
RELATED: