1970s Orient House IV by Ryall Porter Sheridan Architects Employs Passive House Principles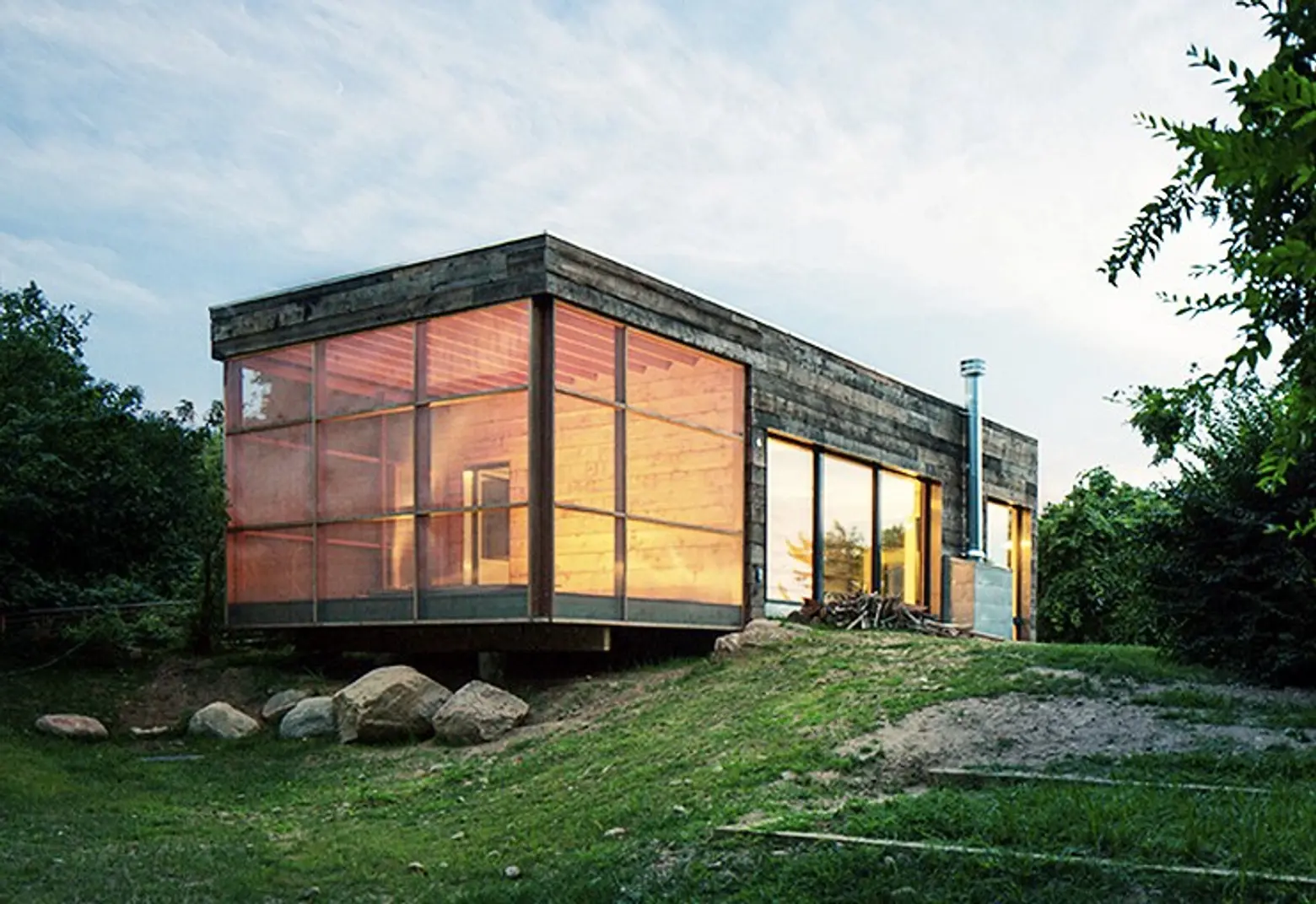 Manhattan-based Ryall Porter Sheridan Architects recently renovated a 1970s house into a green escape that strictly follows Passive House standards. Located in Long Island just a few steps away from the sea, the minimal Orient House IV is completely clad in aged timber and features expansive north-facing windows that not only frame the beautiful views of its locale, but pulls in plenty of natural light. Designed to be more than just a vacation home, this stunning getaway is about as eco-friendly as it gets, and is said to be the second most energy-efficient structure on the island.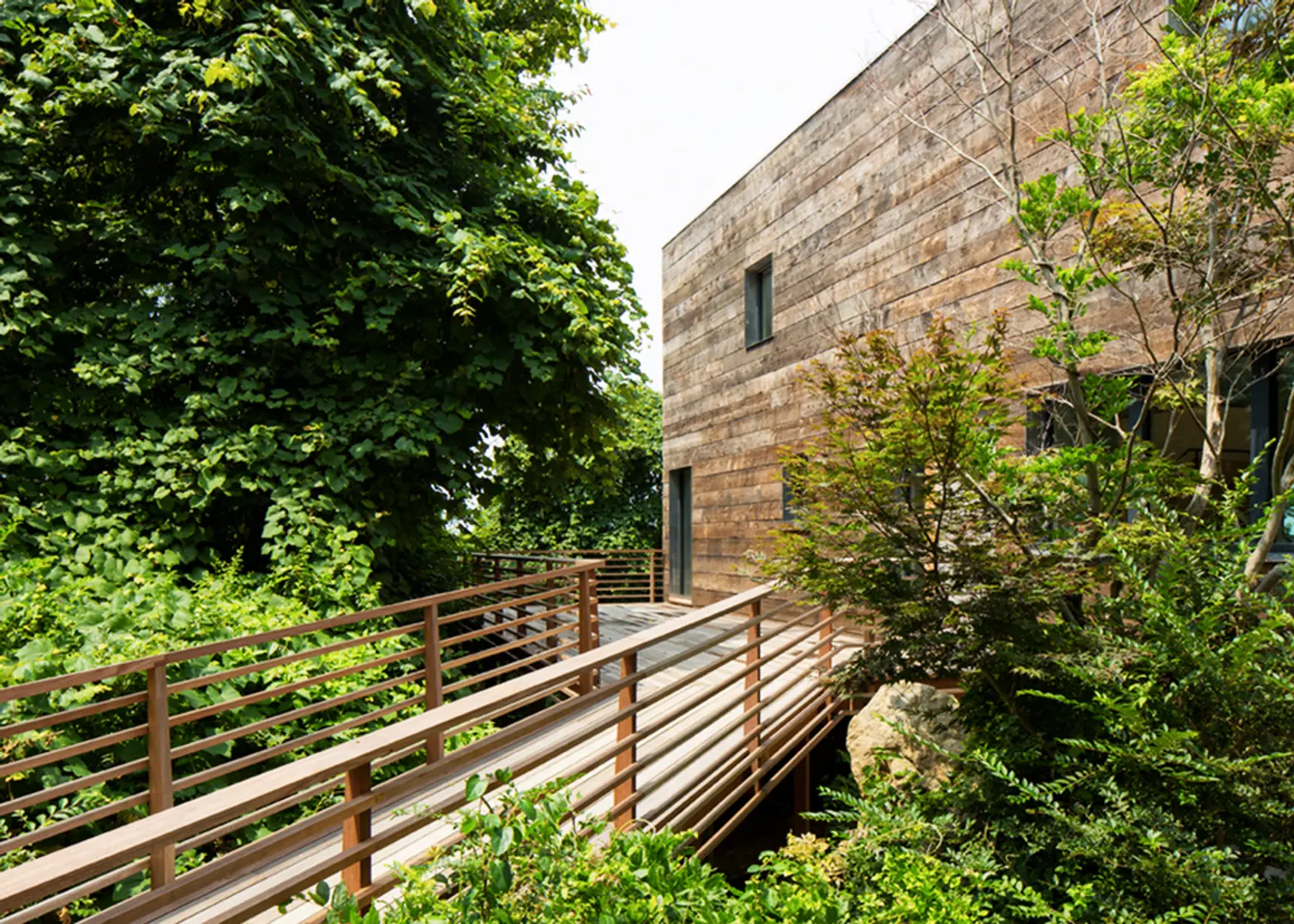 The Orient House IV stands on a north-facing slope on the beachy shores of Long Island. Its beautiful and unique aesthetic is the result of a combination of traditional timber architecture fused with smart, sustainable strategies. Originally built in the 70s, it was renovated according to according to Passive House standards, which makes the dwelling extremely energy-efficient and environmentally friendly in its carbon footprint.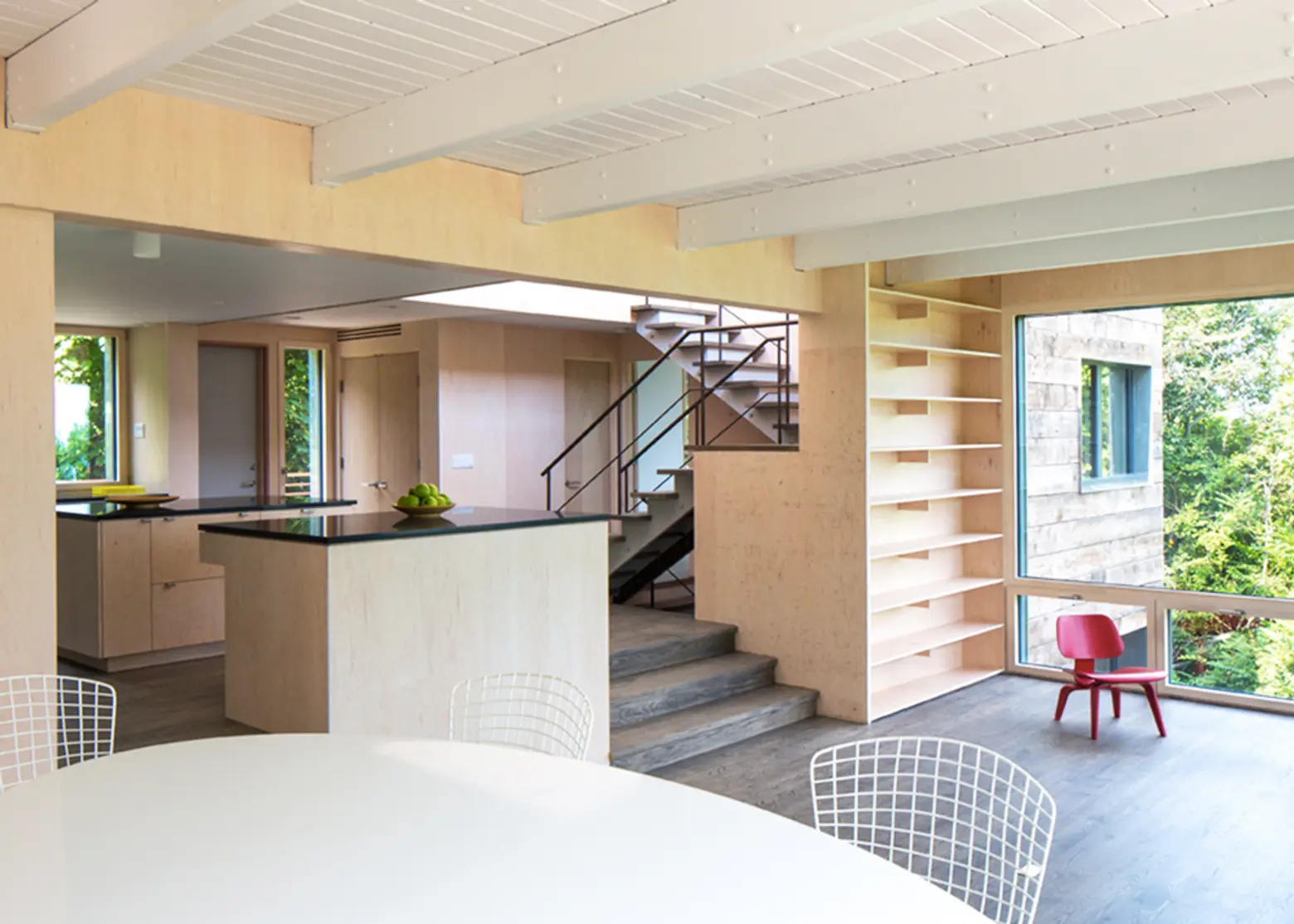 A carefully calculated floorplan also helps maximize space and flow, while also improving daylighting throughout. But our favorite design detail has to be the modern screened porch, which when lit up at night looks like a glowing lantern.
Want to see more? Check out our gallery for more images, and then browse more projects by Ryall Porter Sheridan Architects on their website.
All images courtesy of Ryall Porter Sheridan Architects