176 affordable units available at new Brownsville rental, from $367/month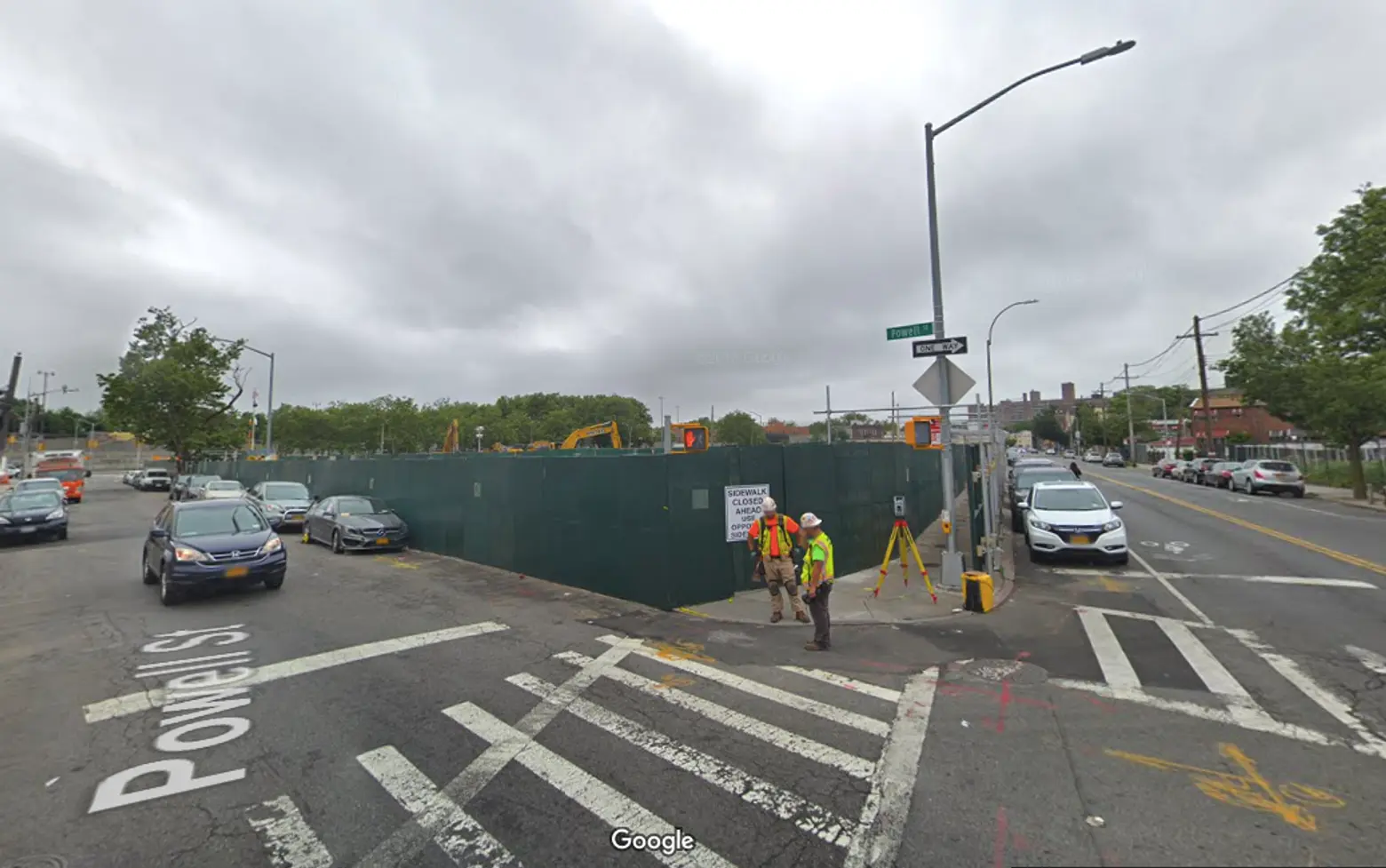 Ebenezer Plaza under construction in 2018; Map data © 2020 Google
Nearly 200 affordable apartments are up for grabs at a new rental building in the Brownsville neighborhood of Brooklyn. A housing lottery launched on Thursday for 176 units at 672 Powell Street, which is part of the massive Ebenezer Plaza project that will bring four towers to two sites on the block. Qualifying New Yorkers earning 30, 40, 50, and 60 percent of the area median income can apply for the units, which range from $367/month studios to $1,472/month three-bedrooms.
Approved by the city in 2017, the Ebenezer Plaza development consists of four affordable housing buildings across two sites, along with space for community facilities, new green space to connect the buildings to the Brownsville Rec Center, and new space for the Church of God of East Flatbush. The church partnered with developer with Brisa Builders Corporation, known for its faith-based projects, on the development, which is expected to create over 500 units of affordable housing.
The building at 672 Powell Street falls under the project's first phase. Residents have access to bike storage, a laundry room, and community room. Subway options include the L and 3 trains, found one and two blocks away, respectively.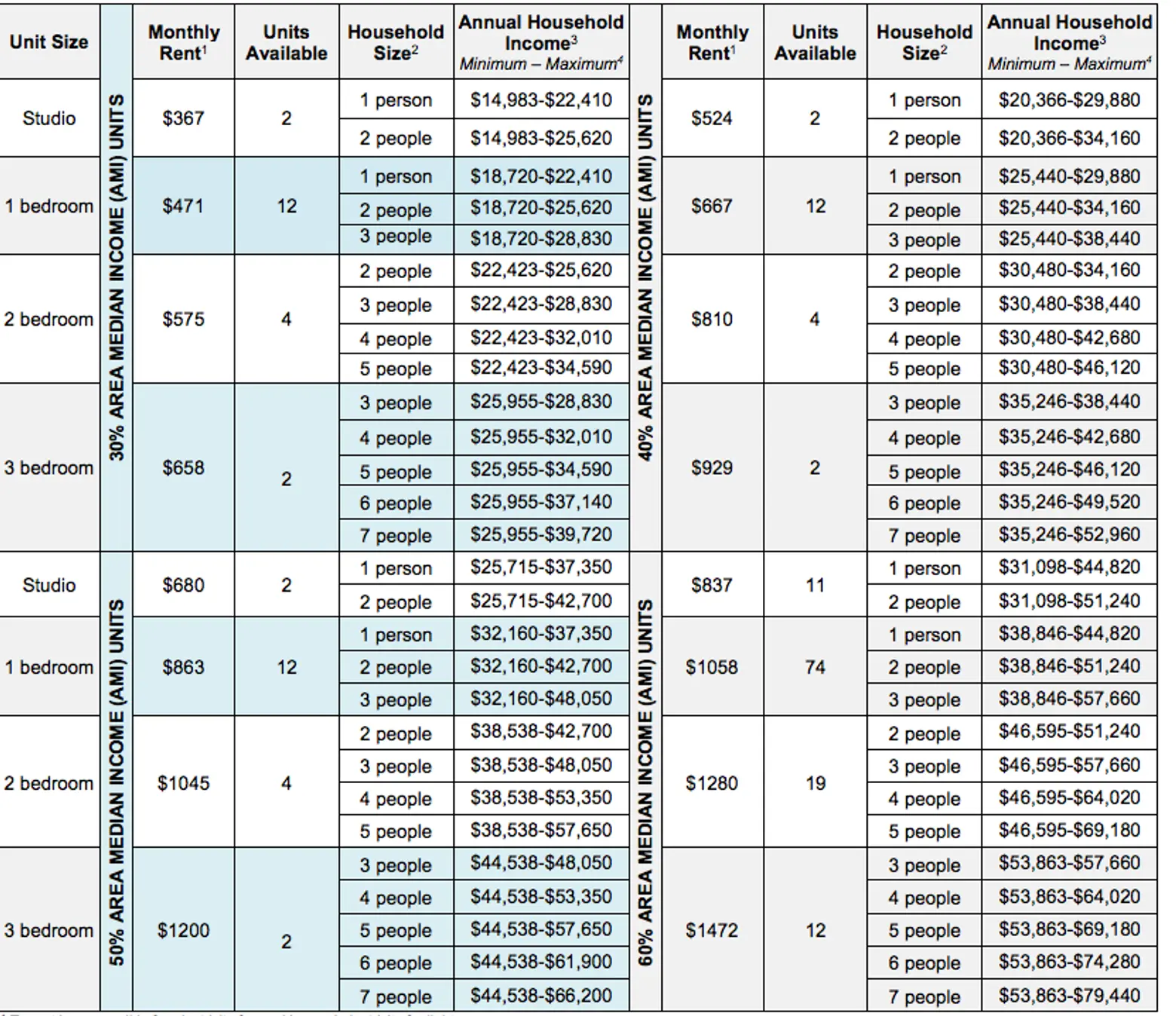 Qualifying New Yorkers can apply for the affordable units until March 23, 2020. Current residents of Brooklyn Community Board 16 will receive a preference for 50 percent of units. Complete details on how to apply are available here (pdf). Questions regarding this offer must be referred to NYC's Housing Connect department by dialing 311.
If you don't qualify for the housing lotteries mentioned, visit CityRealty.com's no-fee rentals page for other apartment deals in the city.
RELATED: