$16.75M townhouse owned by artist Angel 'Vlady' Oliveros boasts banisters from the Plaza Hotel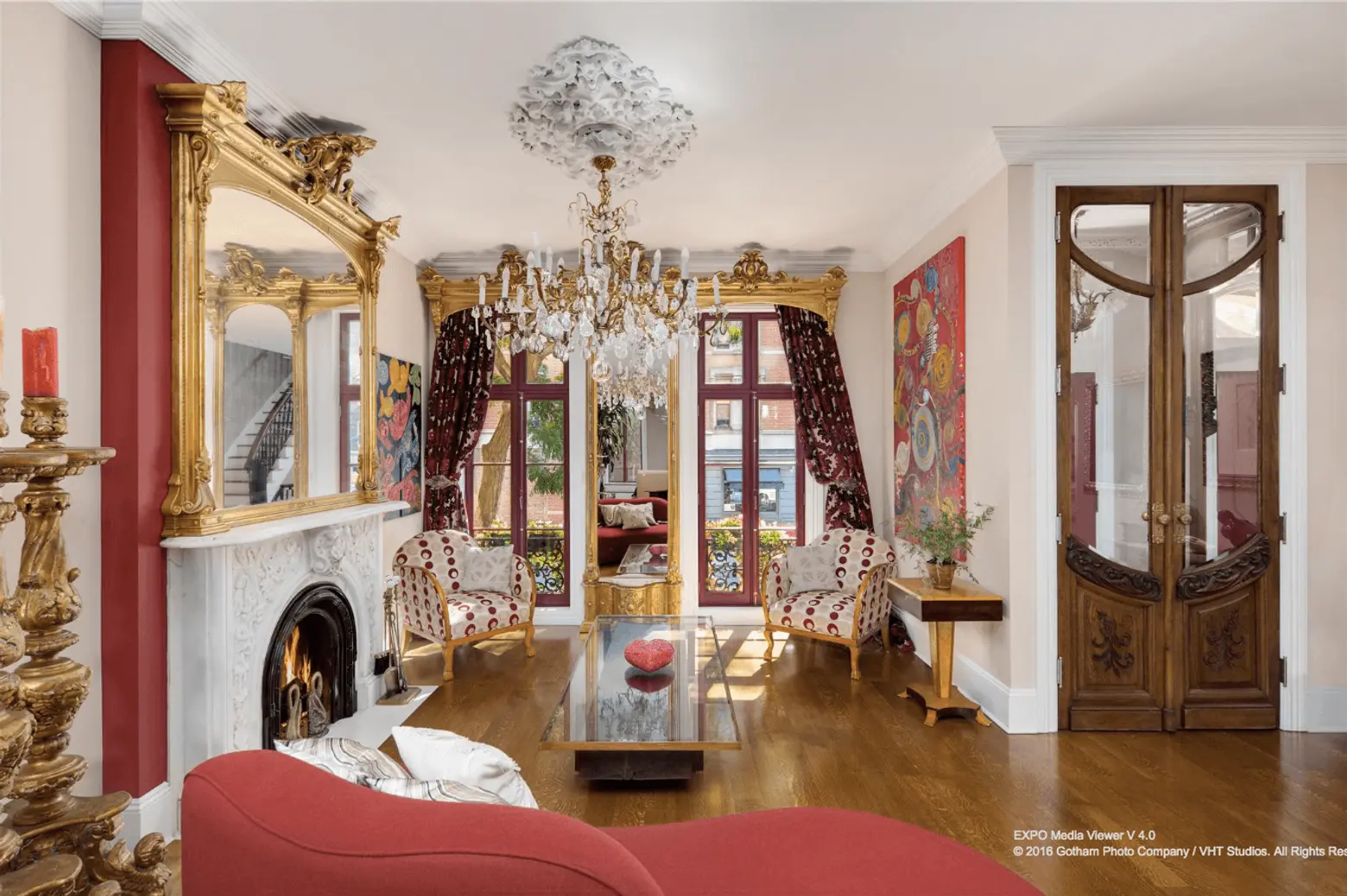 This West Village townhouse, at 245 West 13th Street, has been given loads of personality by one of its owners, the artist Angel "Vlady" Oliveros. Not only did he do all the artwork for the striking home, he also sourced lots of historic items to complete the decor. To get to the the third and fourth floor bedroom levels, you travel up a restored staircase and vintage banisters sourced from New York's Plaza Hotel. A bathroom is outfitted with antique earthenware soaking tub from the 1920s. And there's lots more to gawk at inside the house, now on the market for $16.75 million.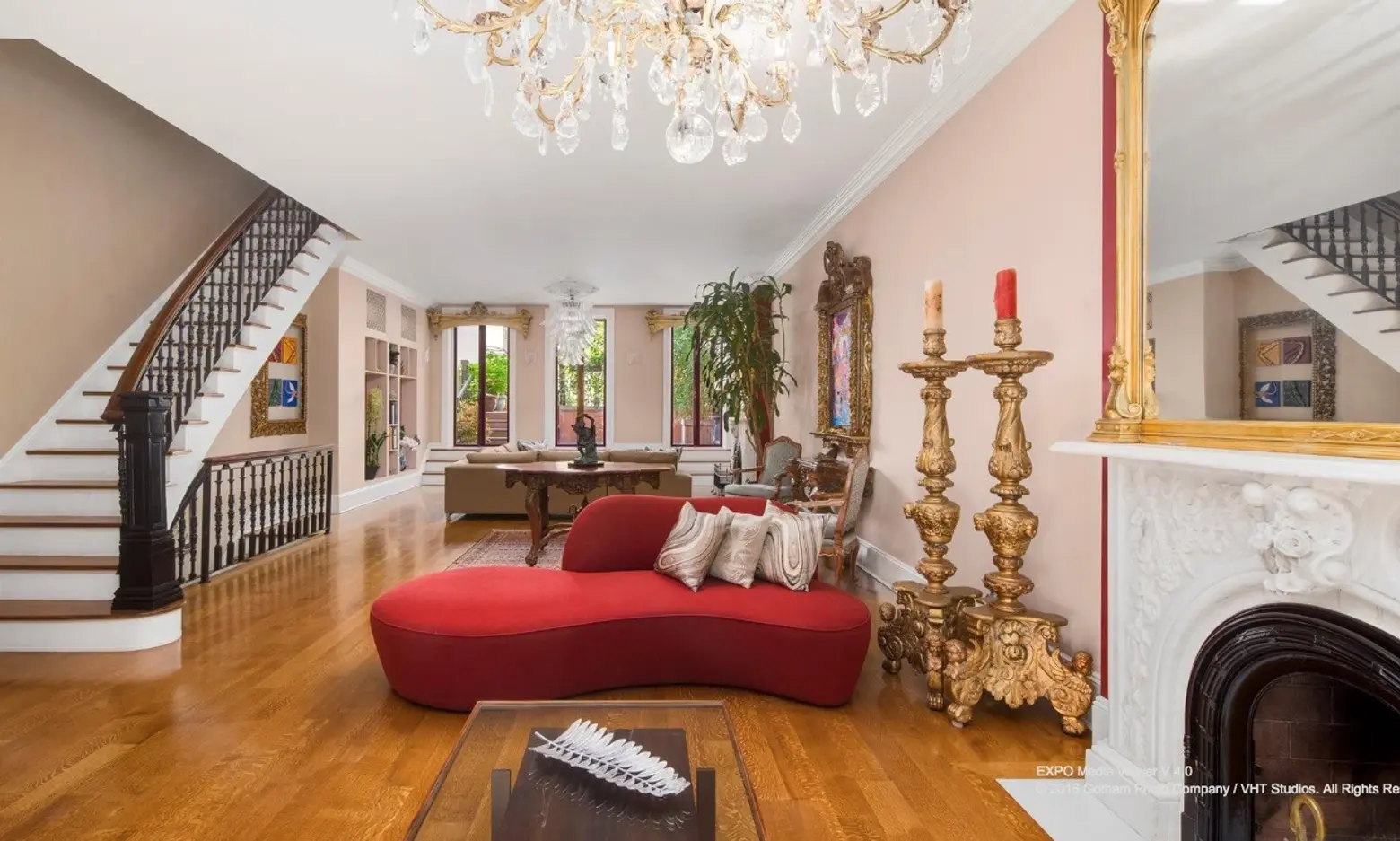 Many of the interior details stay true to the historic home, which is designated a landmark. The owner installed pieces of original molding inside the home's vestibule, while all the mirrors are very typical of townhouses in the West Village constructed between 1845 to 1855. According to Oliveros, one of the mirrors, some mantels, medallions and a skylight came from a nearby home at 64 Perry Street (known as Carrie's brownstone in "Sex and the City"). That home lost a lot of its details–which ended up here–as it was being modernized. And from this living room, you can spot the banisters sourced from the Plaza Hotel.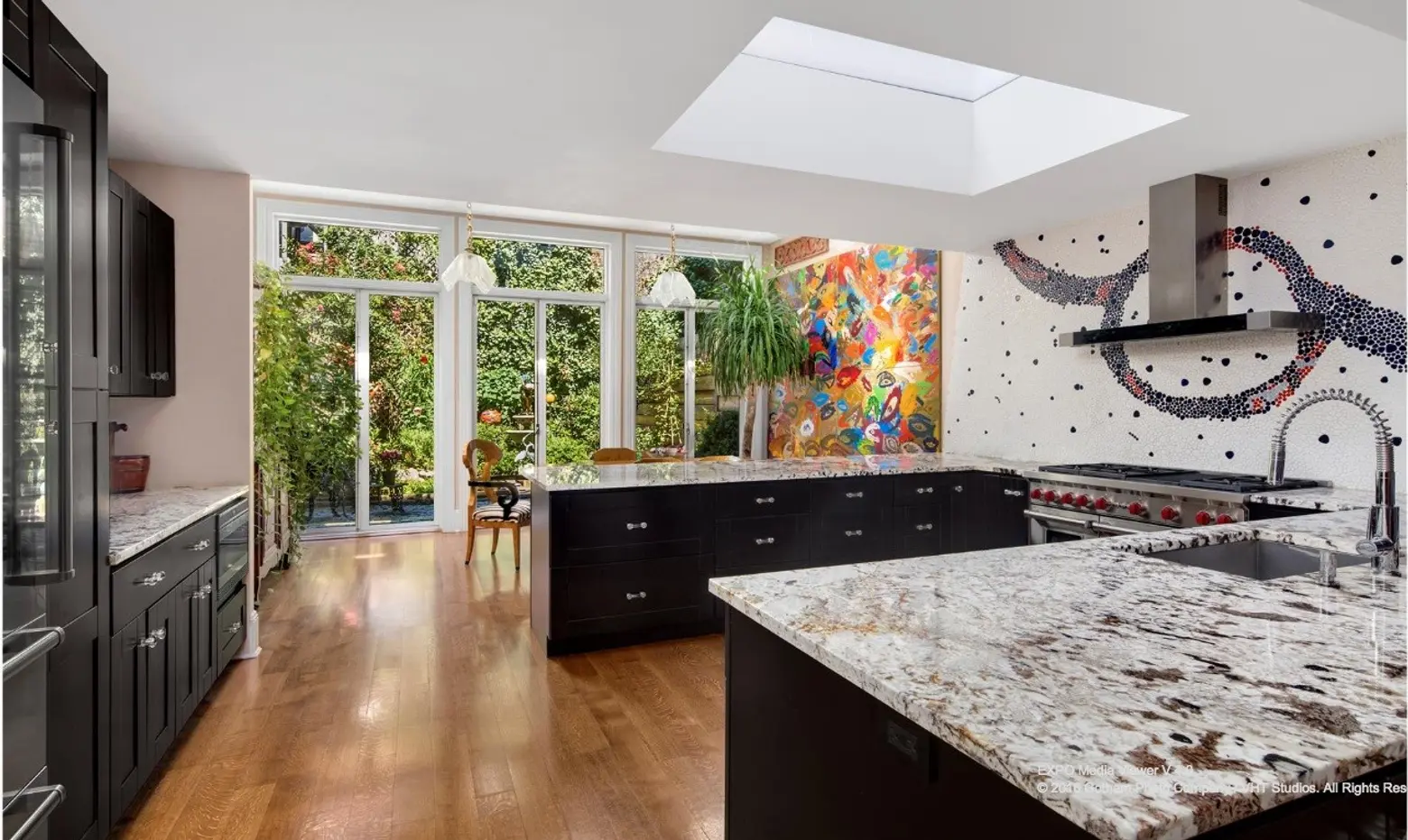 The kitchen is located on the garden level, which is lit by four oversized skylights. From here, a wall of floor-to-ceiling glass doors leads onto a private garden.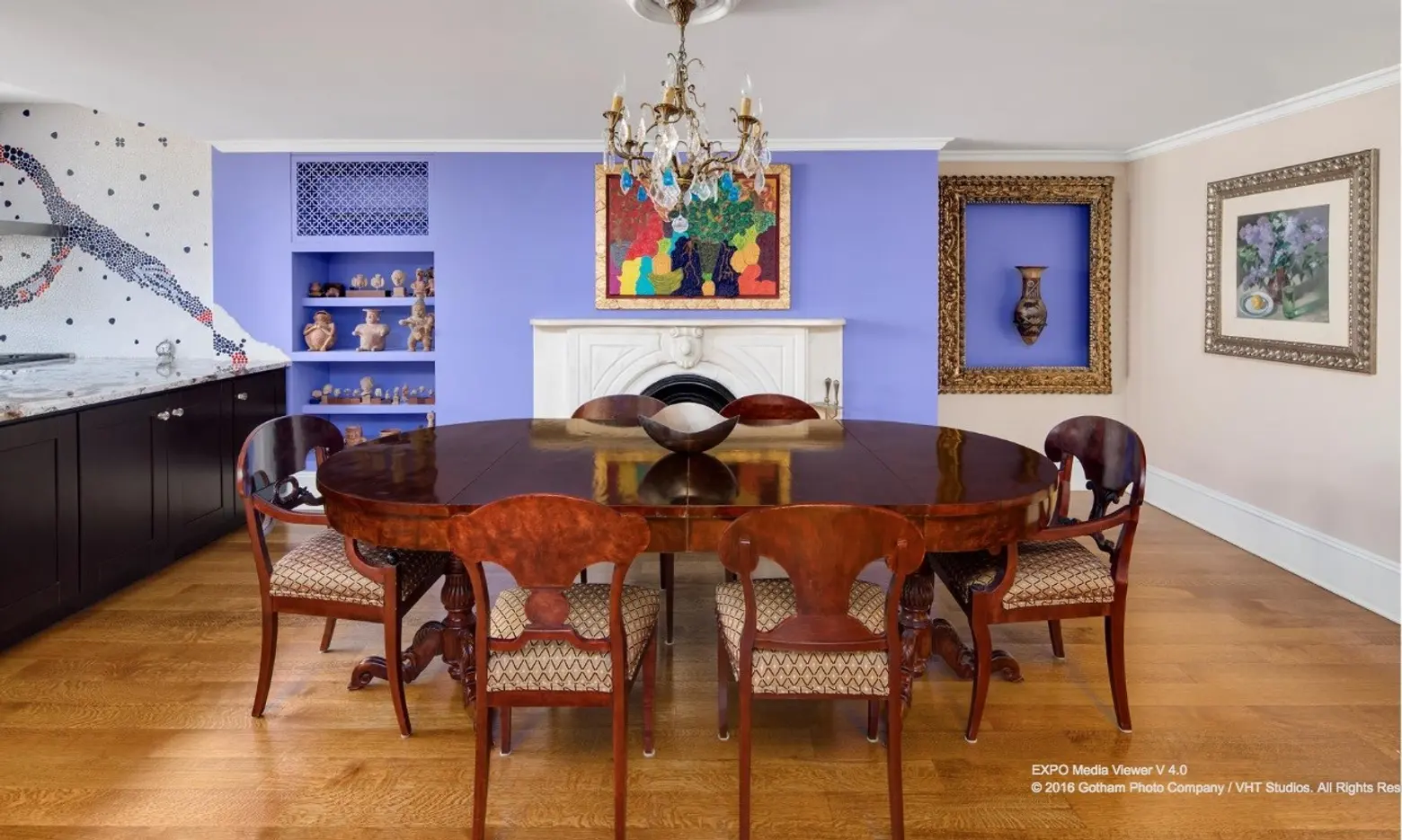 A dedicated dining area is located off the kitchen and has its own white marble fireplace.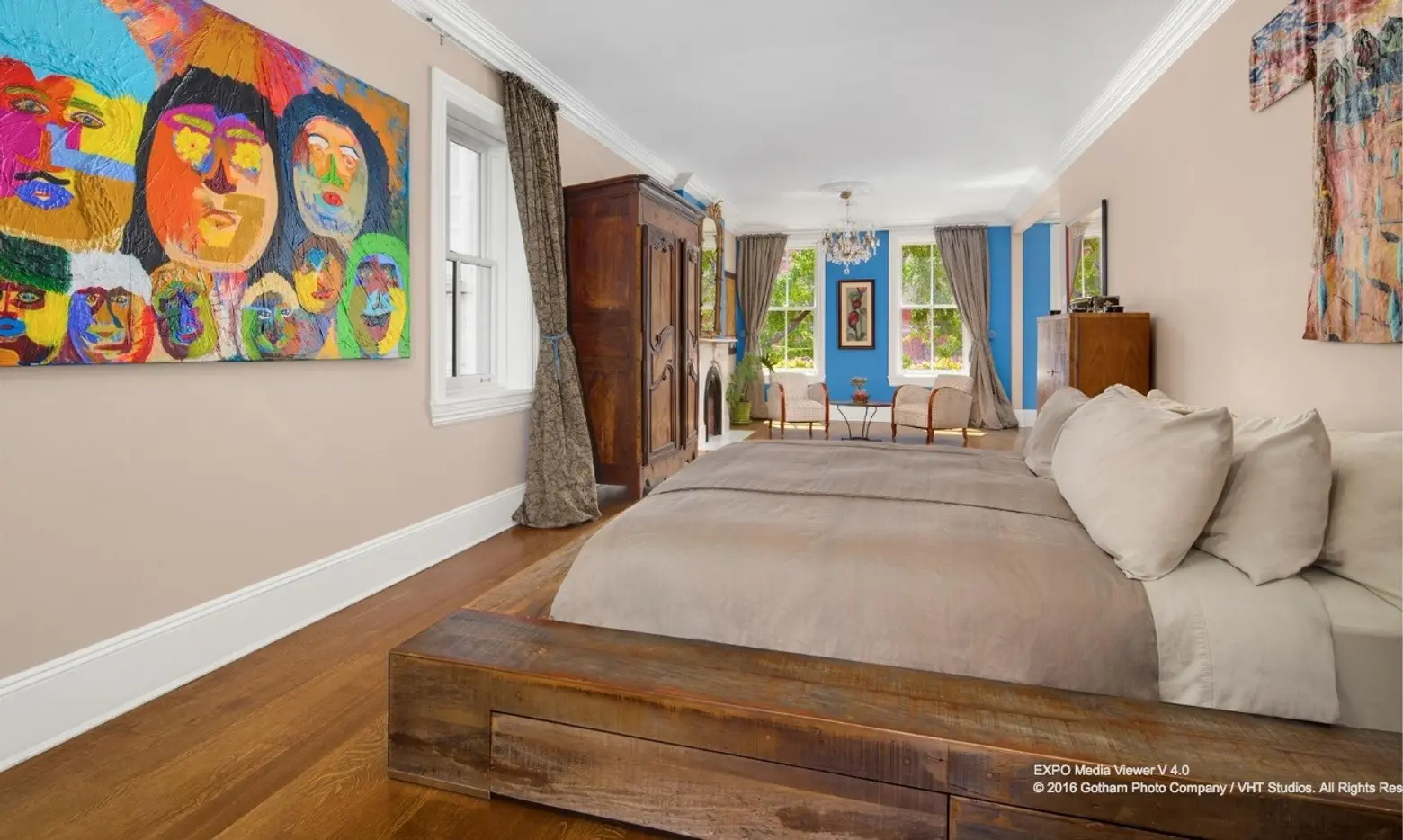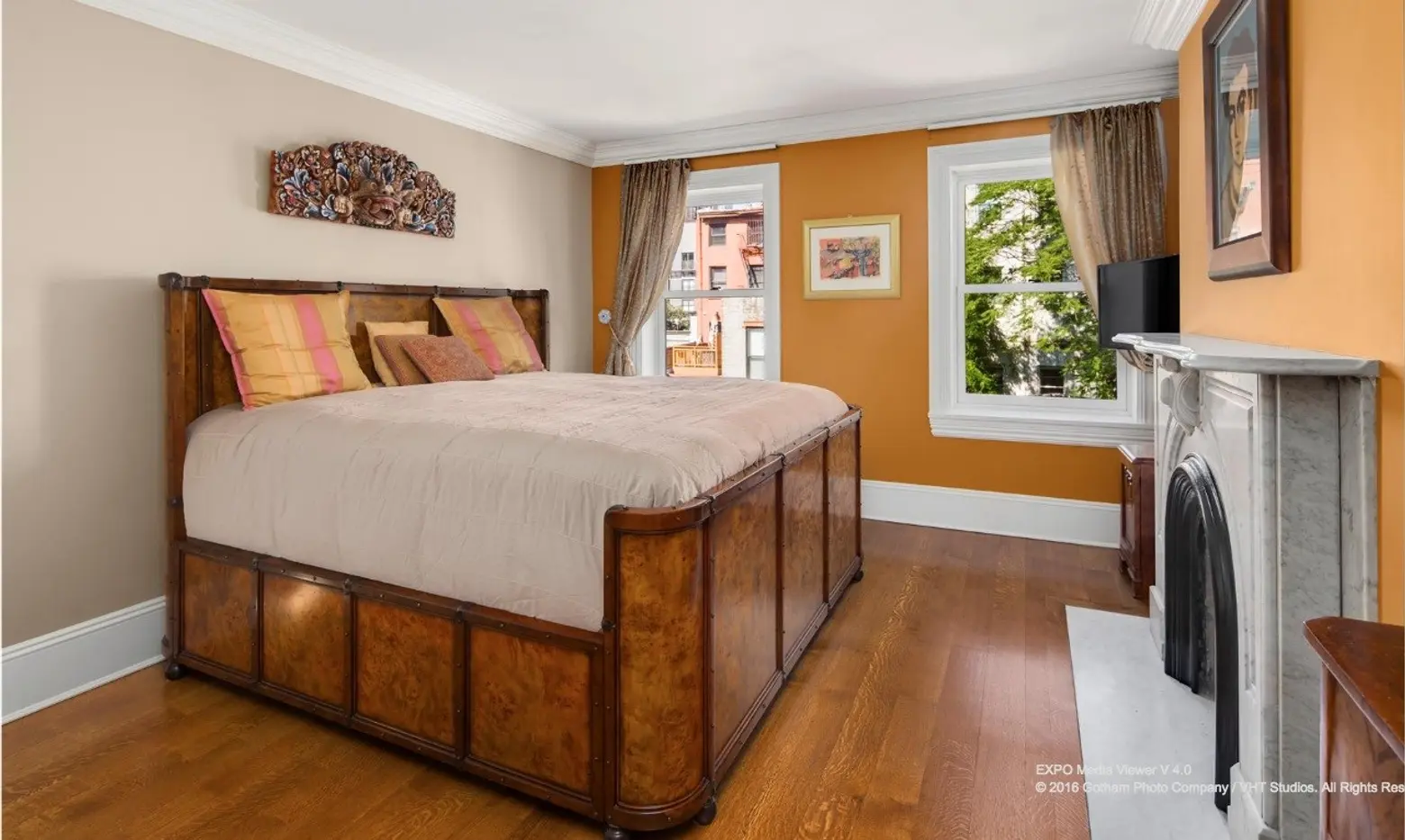 The bedrooms (there are three of them) are located on the third and fourth floors. The master suite occupies the entire third level and boasts new, large windows from three exposures to the south, north and east. Windows looks down upon a former horse path that flanked the house, according to the listing. The master also has its own wood-burning fireplace and customized dressing room/walk-in closet.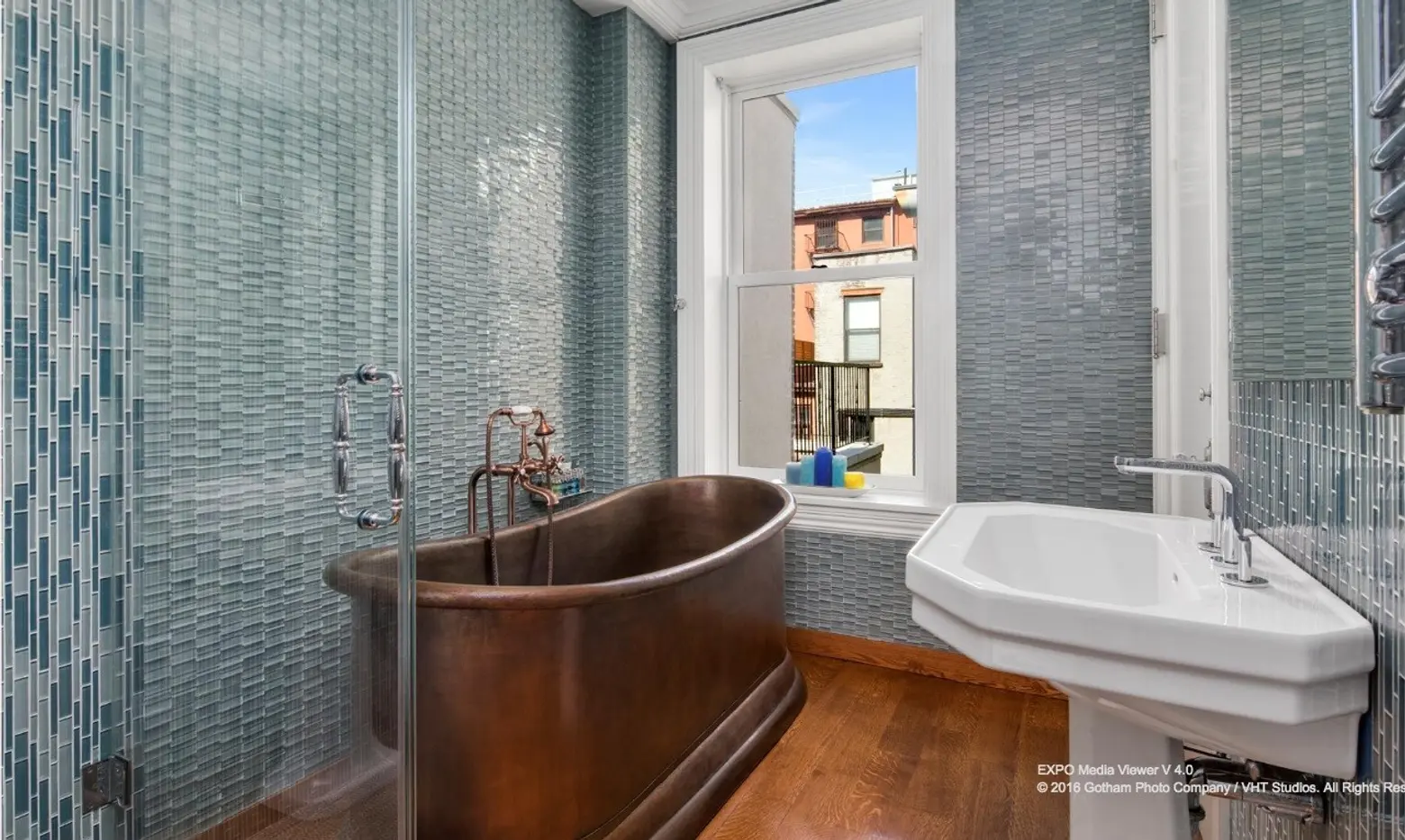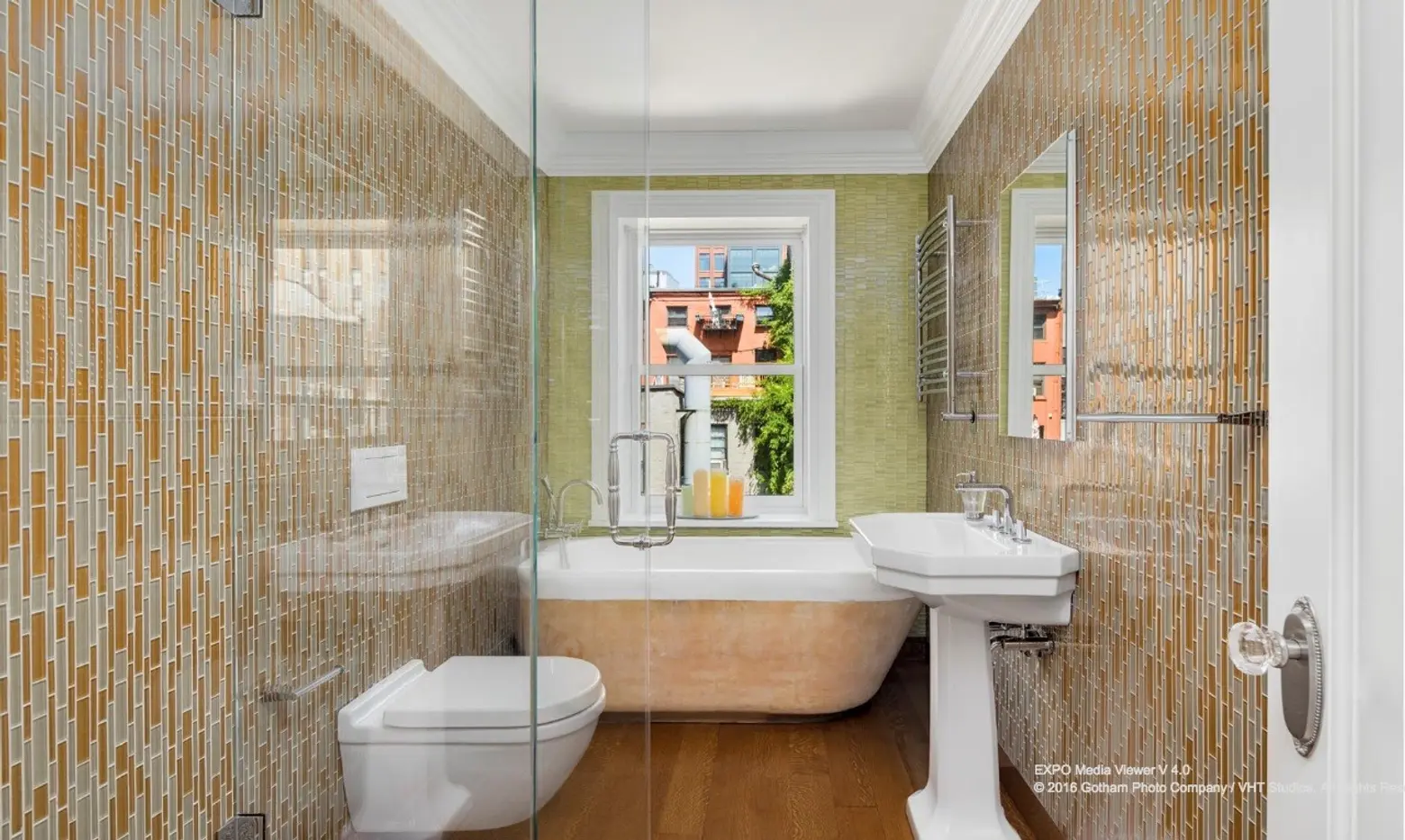 The master bathroom has the copper tub. Another tub is the antique, earthenware soaking tub from the 1920s.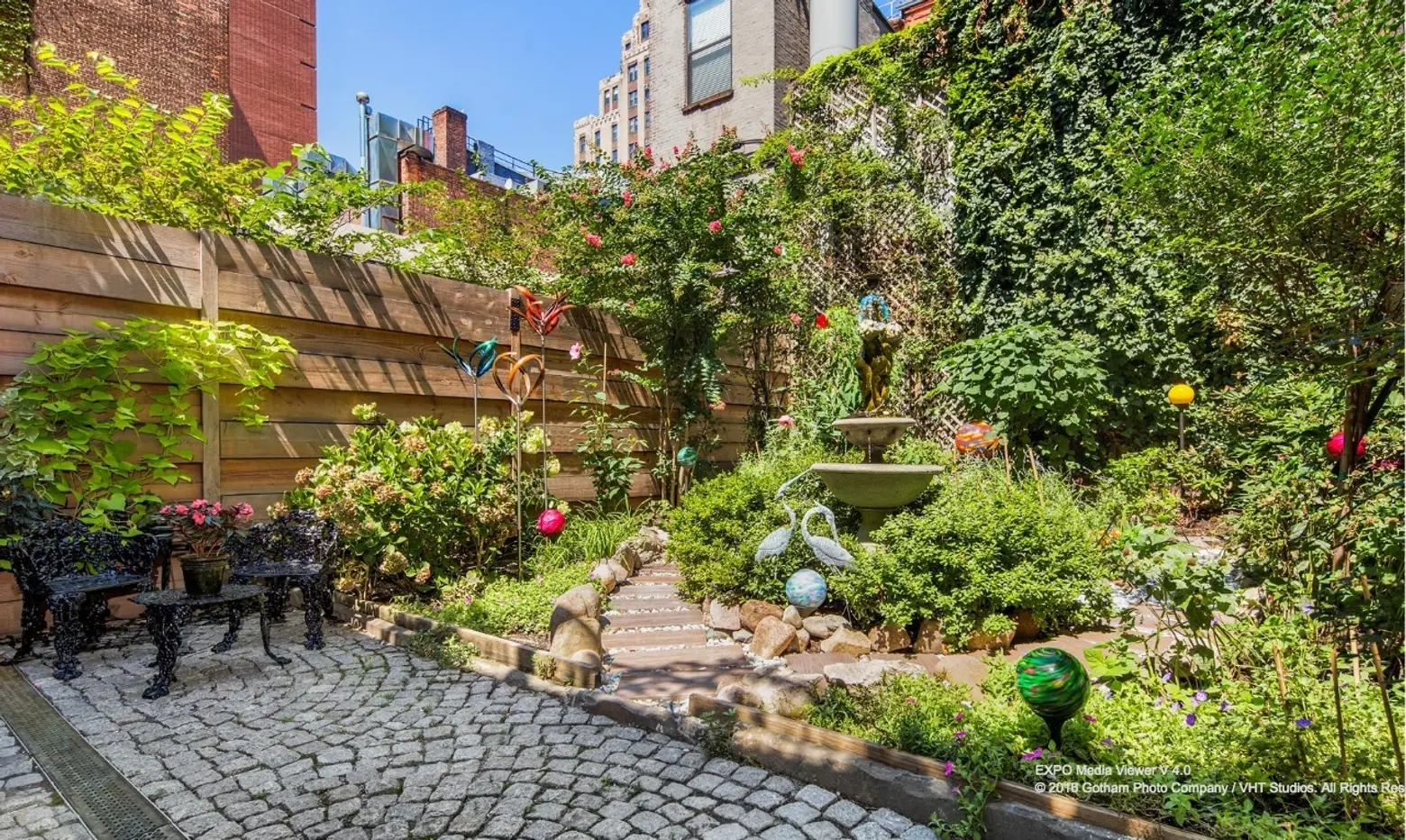 The garden is decked out with custom wind and light features, hand-laid Brussels stones, a copper drain, a fountain and lush landscaping. How dreamy! All of the iron railings outside in the terrace were salvaged by the owner and date back more than 100 years.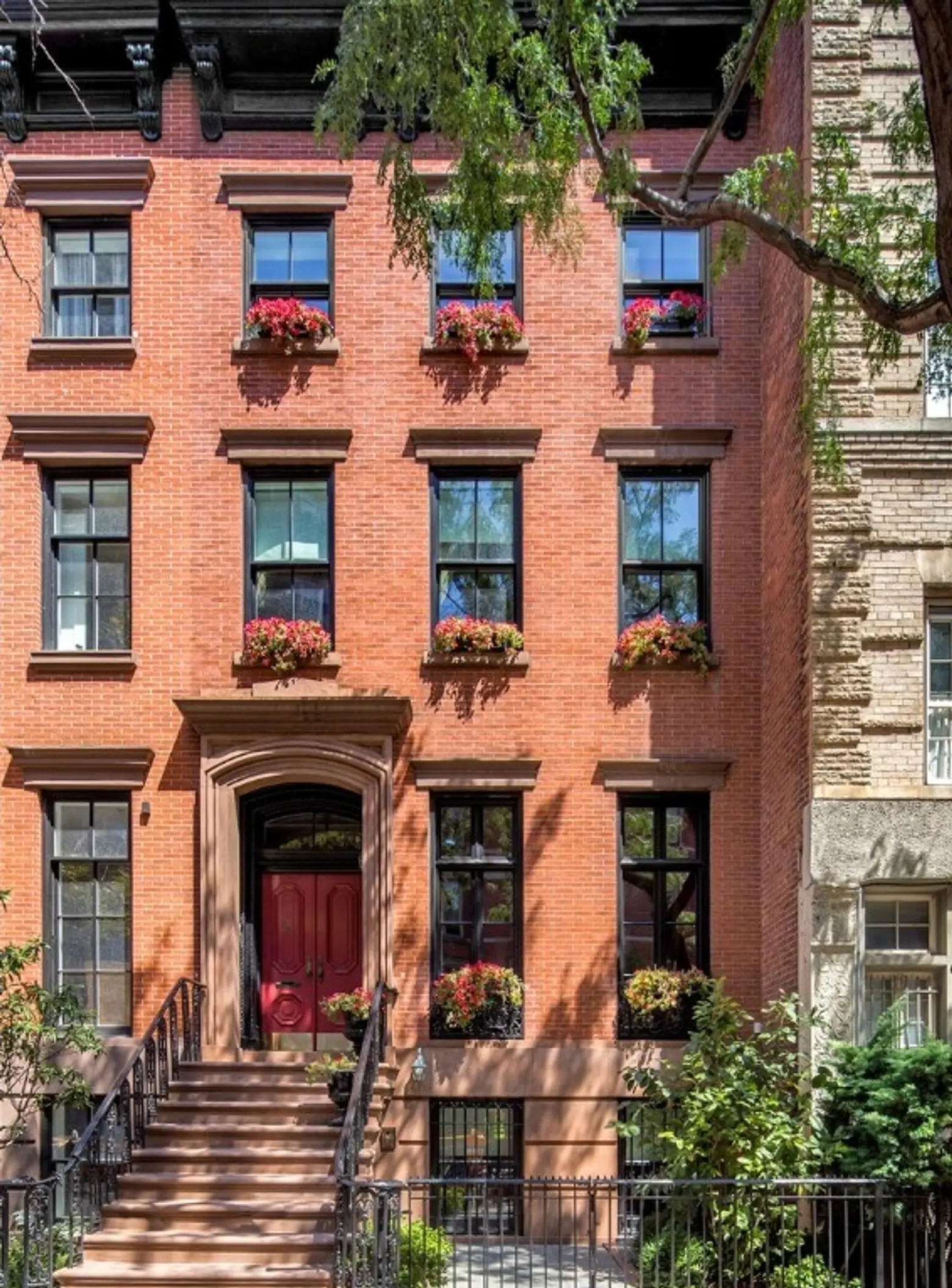 The home is gorgeous inside and out, with all its historic details intact on the facade. At 21 feet wide, with approximately 4,500 square feet, it's located right across from Jackson Square Park in the heart of the West Village.
[Listing: 245 West 13th Street by the De Niro Team for Douglas Elliman]
RELATED:
Photos courtesy of Douglas Elliman