$10.6 Million Sale on Fifth Avenue Features City Views Like Artwork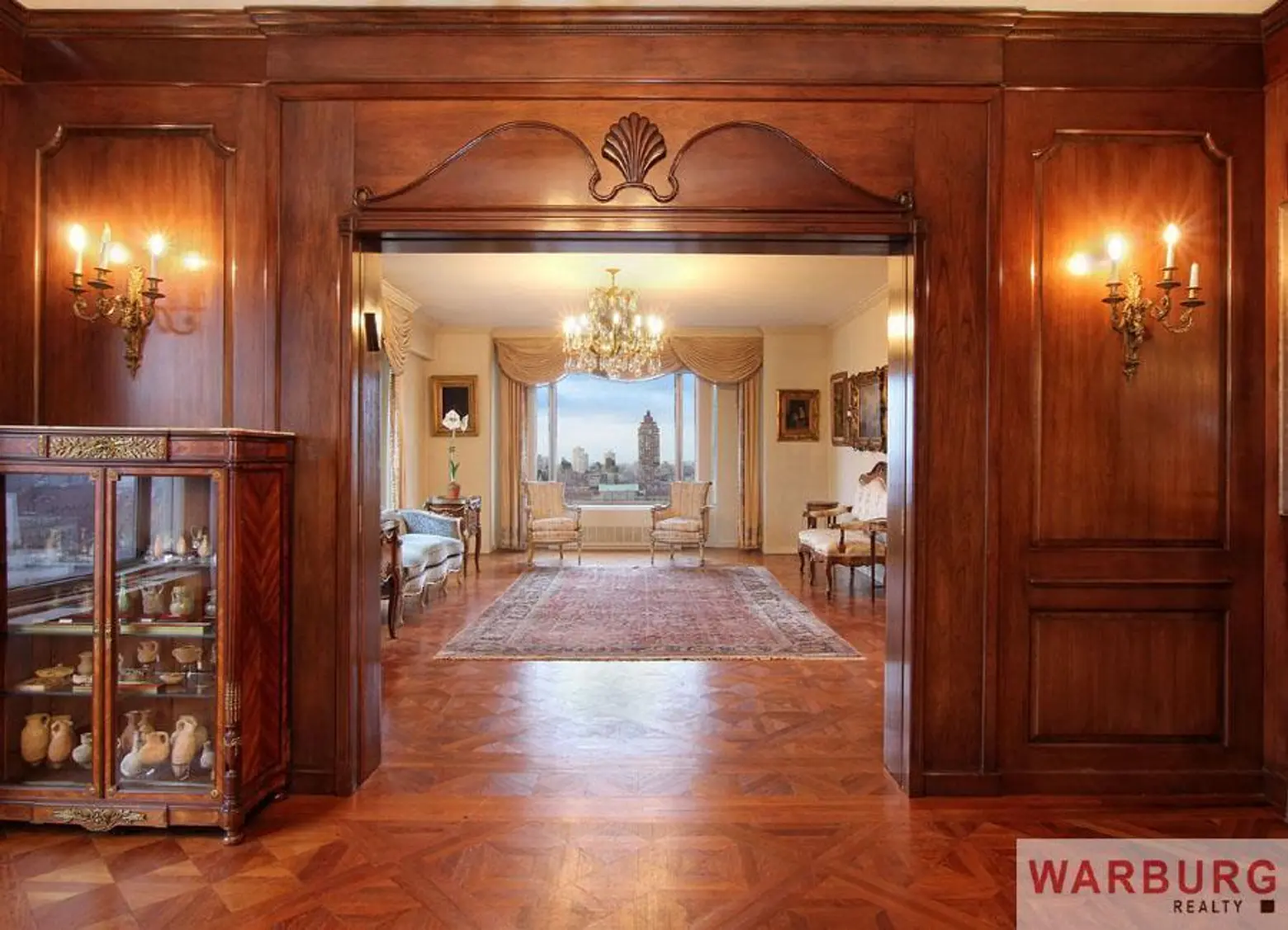 The opulent former estate of New York socialite Monica E. Hollander has sold for over $100K over asking, according to city records. The 980 Fifth Avenue co-op was on the market for roughly 6 months before a couple scooped up the gem. Warburg Realty's Wendy Greenbaum held the listing and we're guessing she used the apartment's two most famous neighbors–Central Park and the New York City skyline—as a huge selling point.
Surely by now you've noticed the giant, picturesque windows apartment 22A boasts, and you've seen how it seems to frame the park and the city as if Monet himself had been commissioned to create artwork for the building. And those gorgeous views aren't just in the main rooms. Apparently every room in the home comes with a superb vista of its own.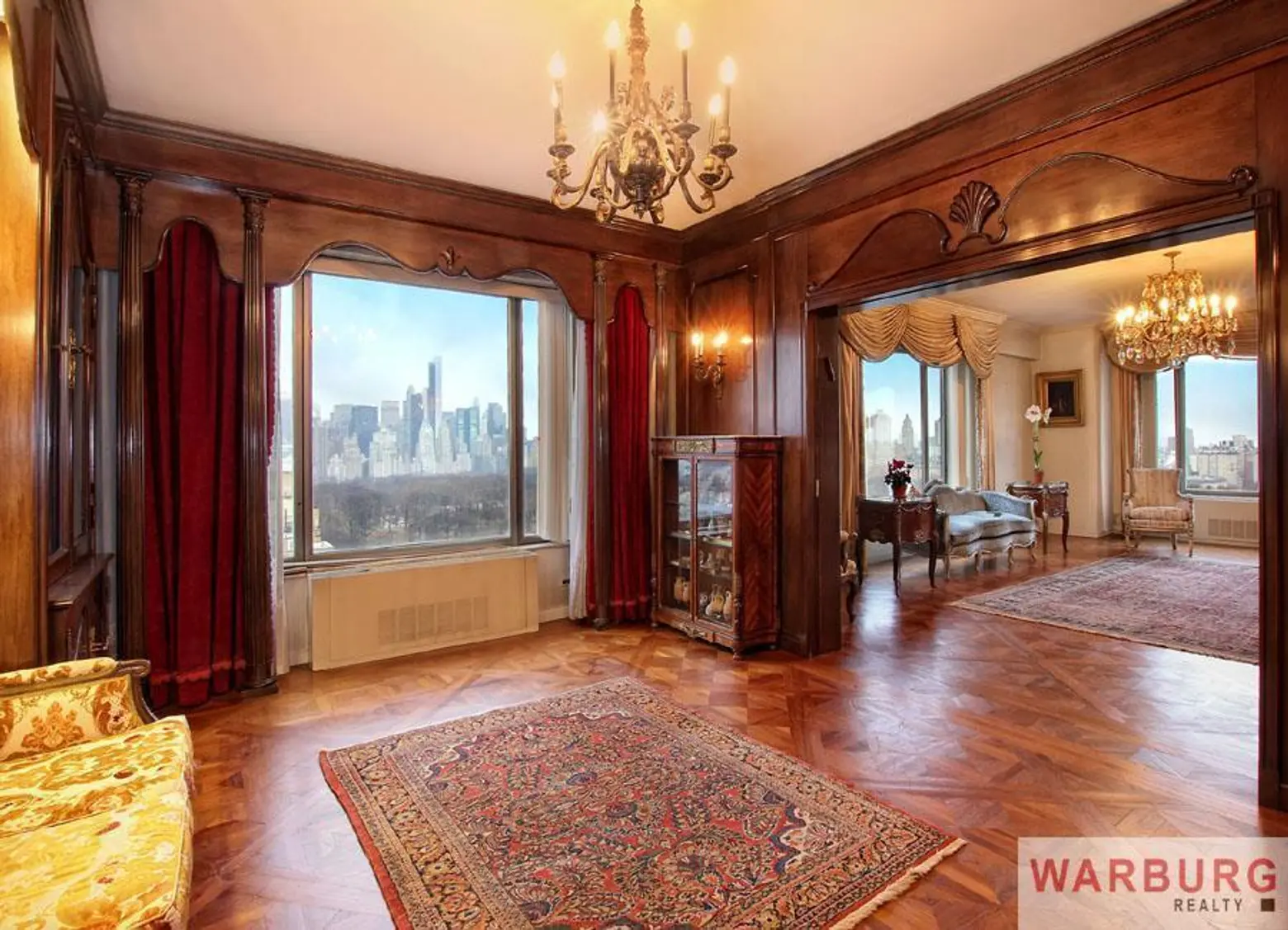 Additional features in the home include a master suite with a dressing room, 3 walk-in closets and a large bathroom, as well as two other bedrooms with bathrooms. The building also has a garage and a basement, and if the new residents are looking for a little dinnertime conversation, they can look right under their nose… literally. The building they now call home is one of the reasons New York City's landmarks preservation laws was created. The co-op was built in the spot of the former Brokaw mansion spurning a public outcry over the city's diminishing architectural monuments. Maybe putting some of New York's other landmarks right in the homes of this unit is its way of paying homage to the one that came before it.
[Listing: 980 Fifth Avenue #22A by Warburg Realty]
[Related: Billionaire Pier Luigi Loro Piana Buys a Glamourous Carnegie Hill Apartment for $11.3 Million]
Photos courtesy of Warburg Realty