$1.5M Connecticut estate of 60 Minutes' Morley Safer has a stone cottage, writer's studio, and more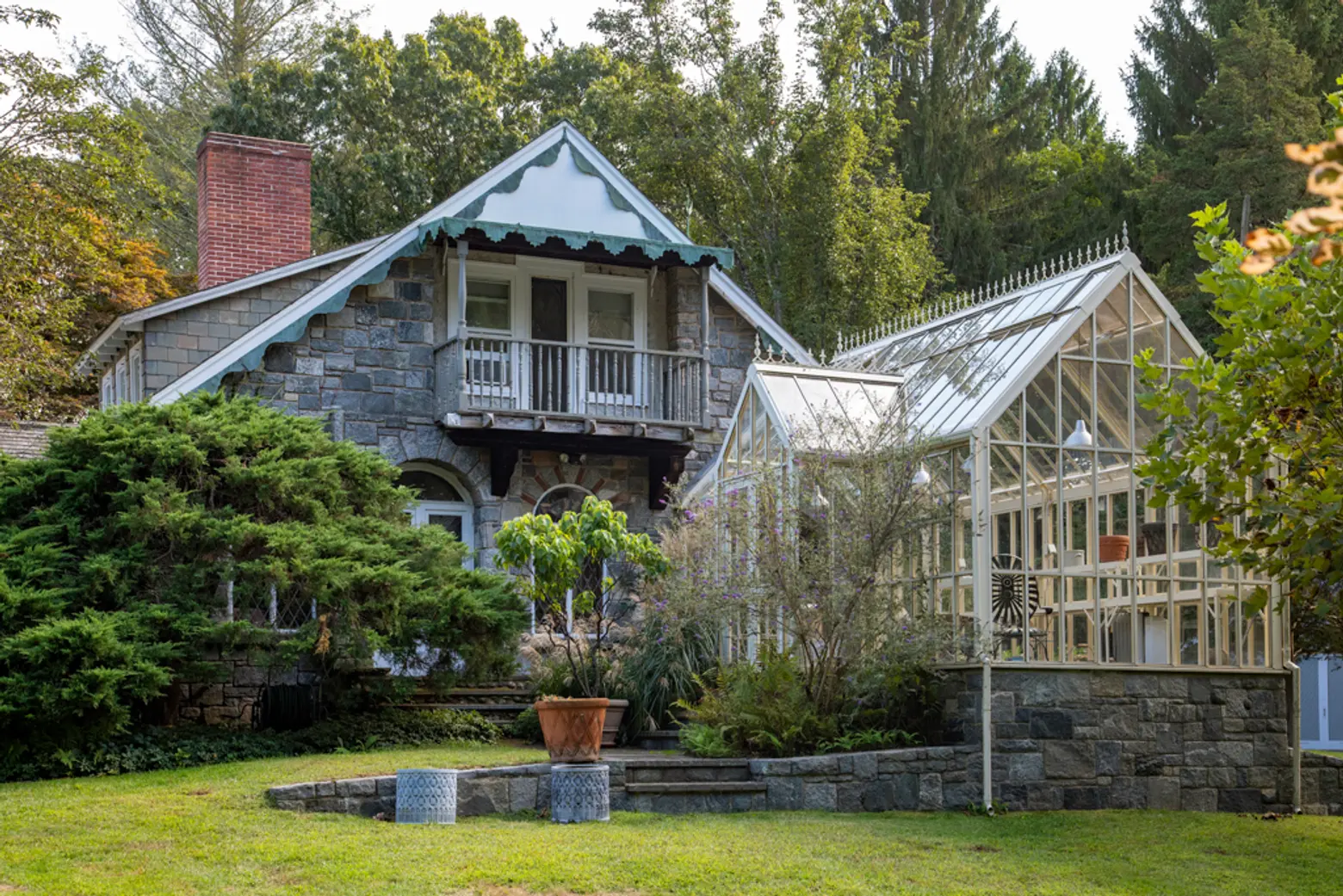 All photos by Caryn B. Davis Photography
Legendary 60 Minutes news correspondent Morley Safer was on the show for more than four decades, and during most of that time, he split his time between NYC and this gorgeous, seven-acre estate in Chester, Connecticut. The property includes the main stone house built in 1908, a cozy writer's studio, a heated pool and gazebo, and a 19th-century barn. Safer passed away in 2016, and his wife Jane Fearer is now selling the estate for the first time in 30 years. It's asking $1,450,000.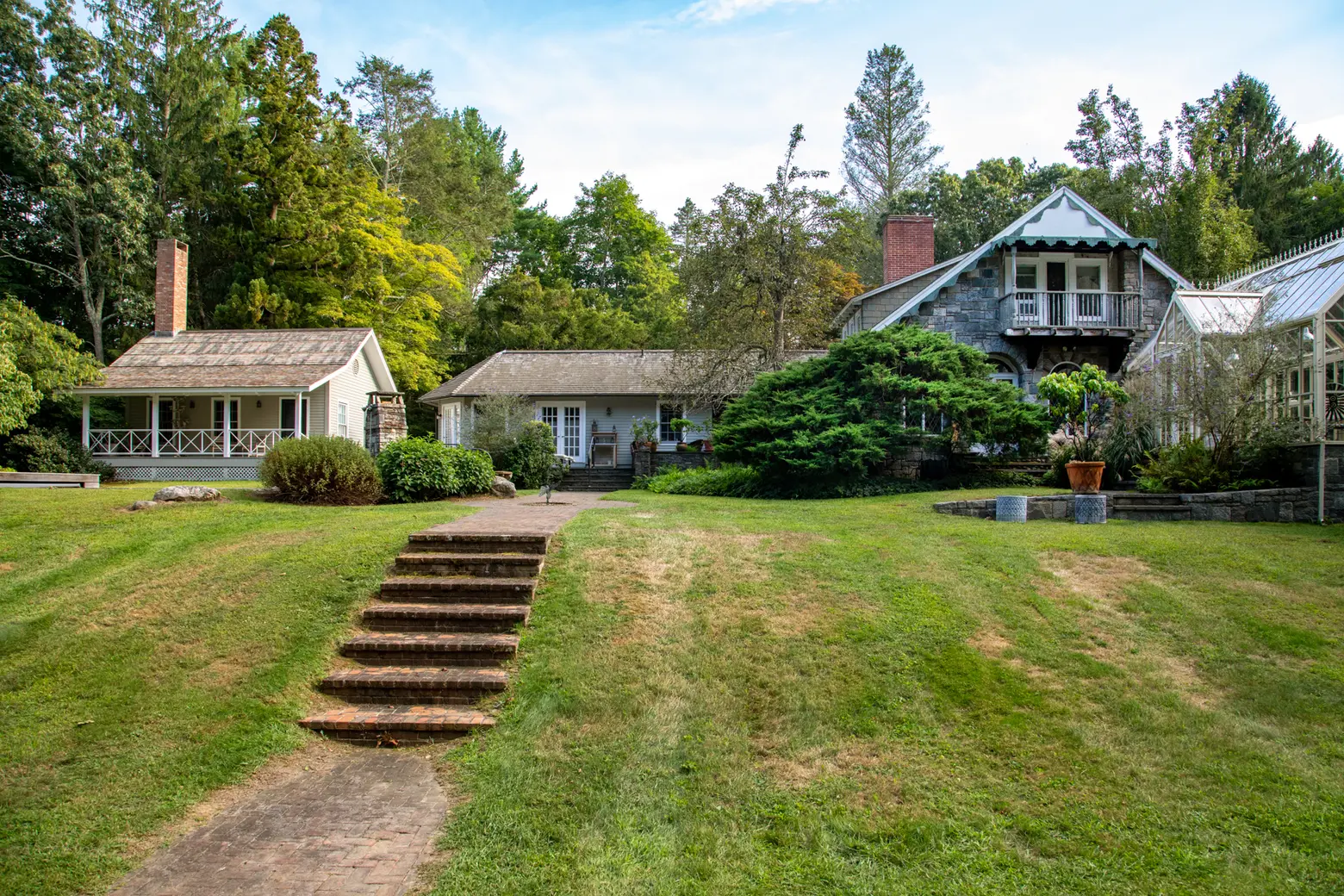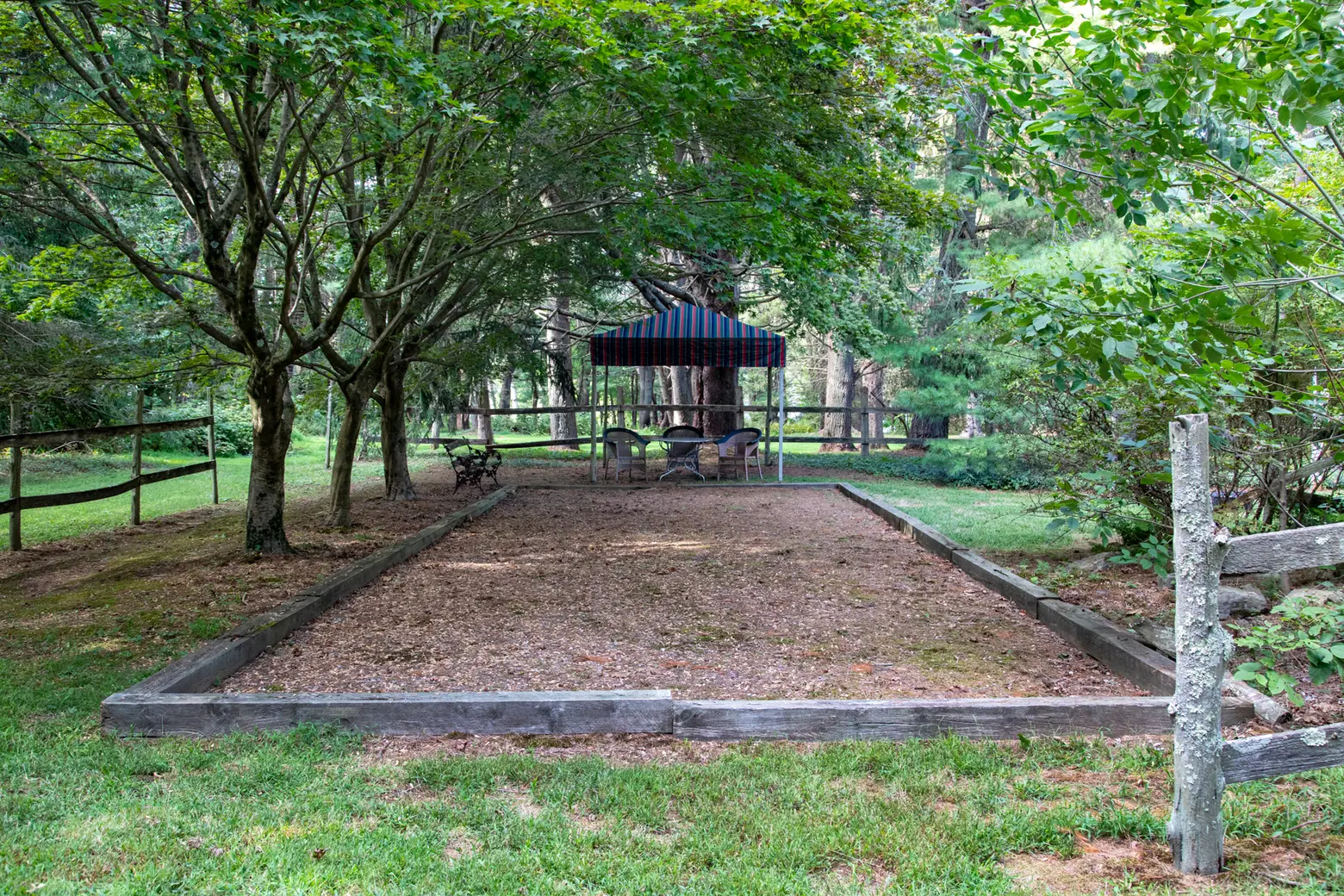 At the time of Safer's death, the Hartford Courant published a story about his love for Chester, an artsy town on the Connecticut River that's about two hours from both New York City and Boston. They said that Safer enjoyed the community feel of the neighborhood, along with its art galleries and restaurants. When at home, he and Fearer often invited friends over for dinner (he liked to cook) and to play the French lawn game petanque. He also enjoyed gardening and writing and painting in the studio.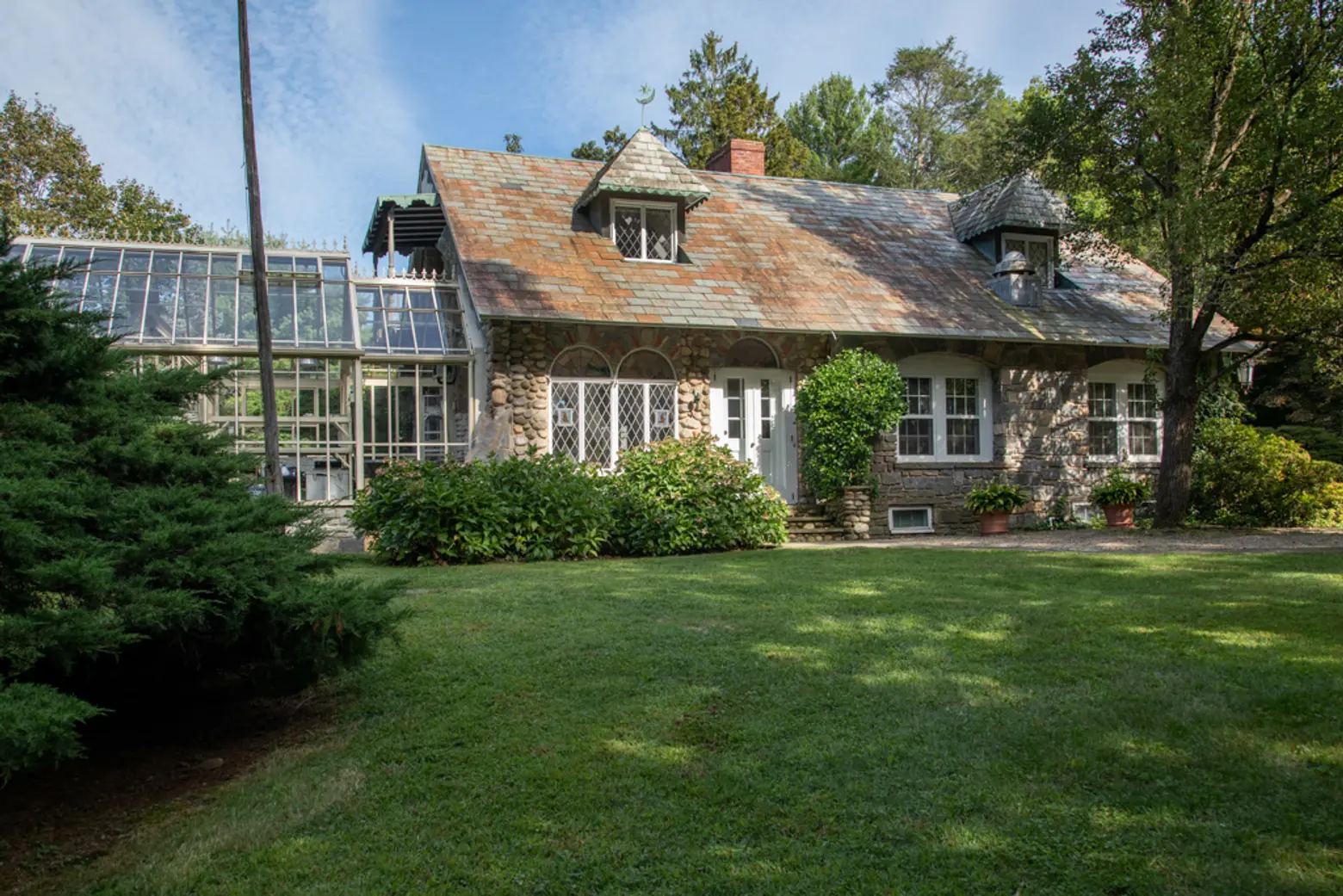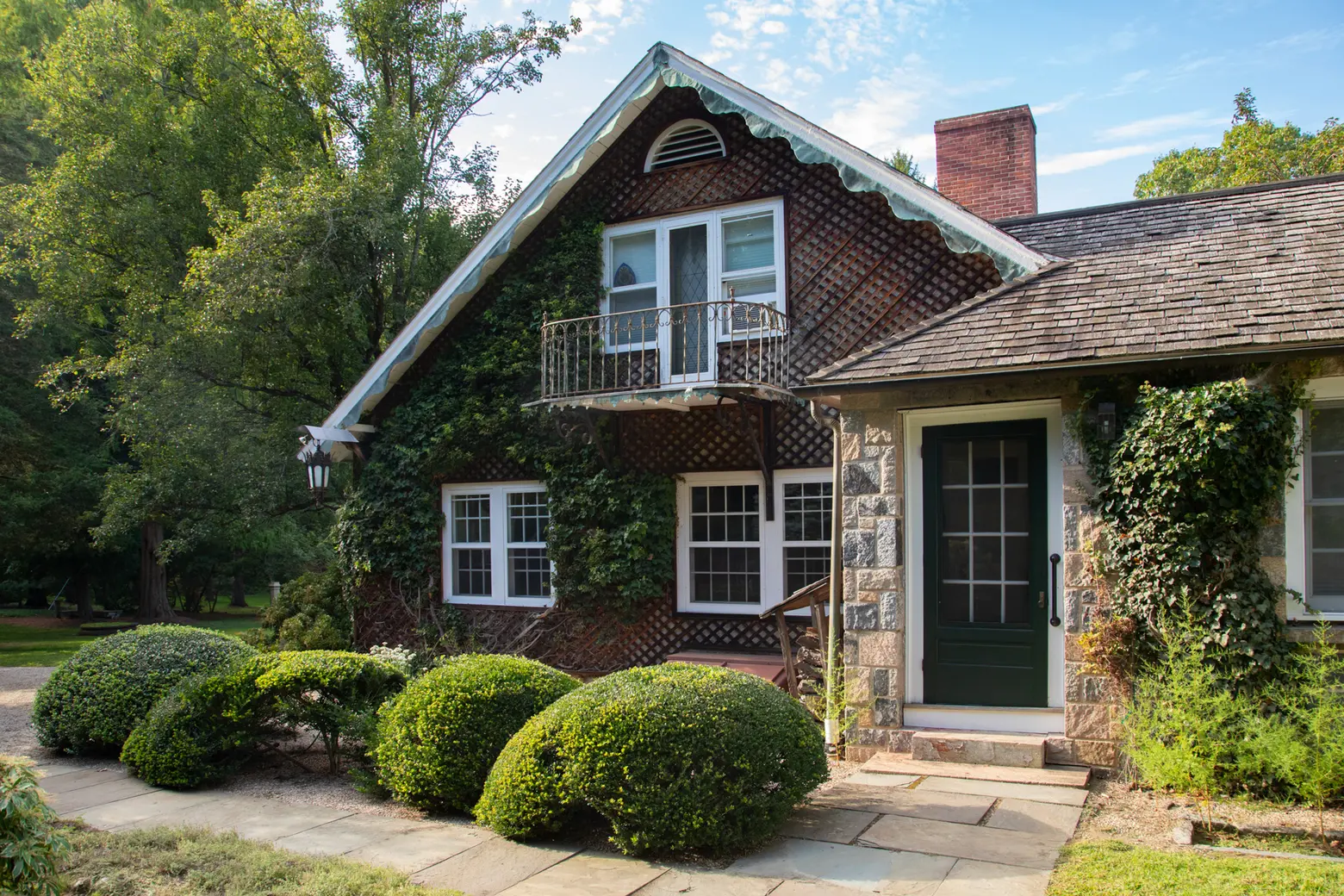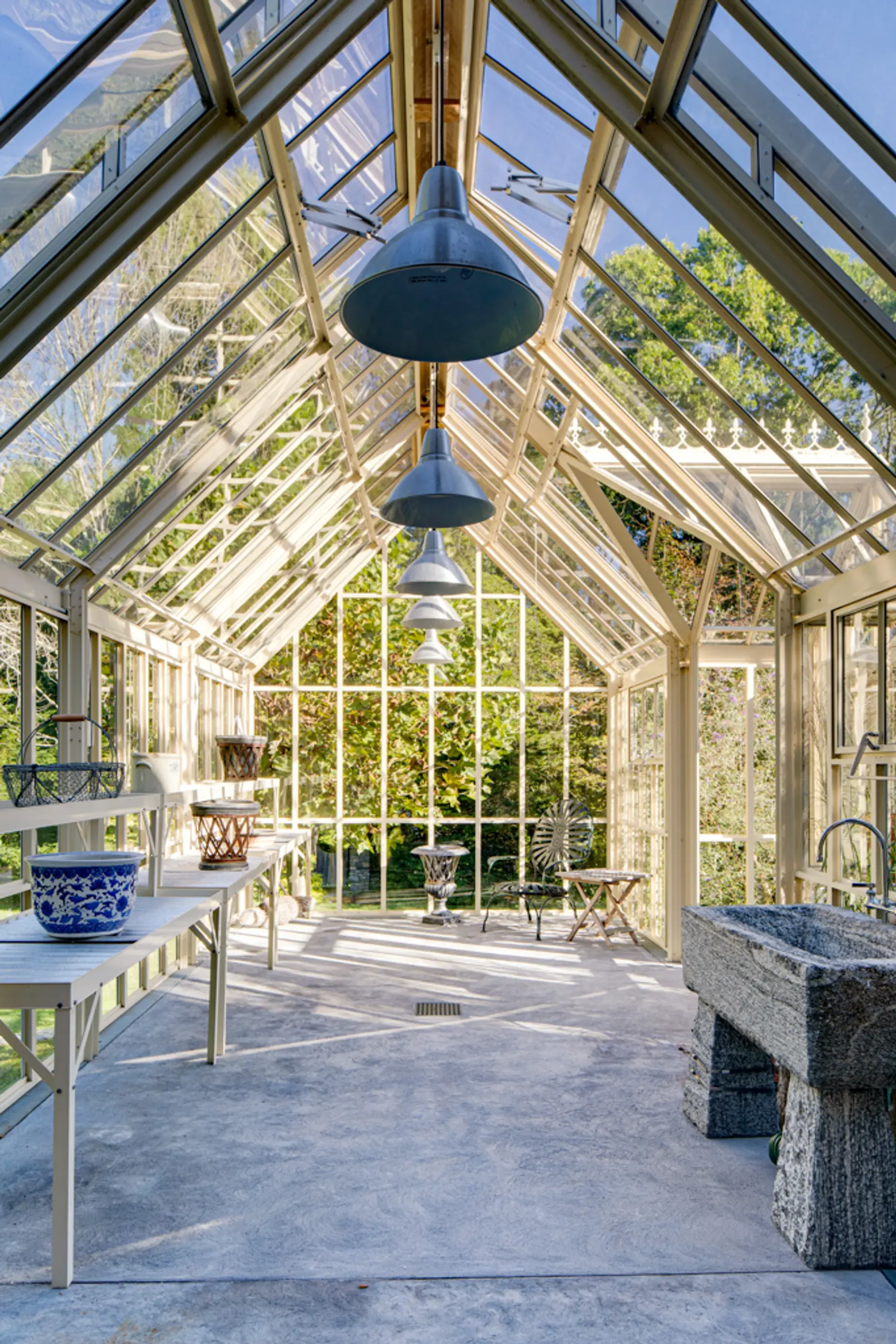 The main residence reads stone cottage, but it's really an eclectic mix of styles. It has Arts & Crafts stained glass doors, Medieval-style windows, and a greenhouse conservatory shipped from England.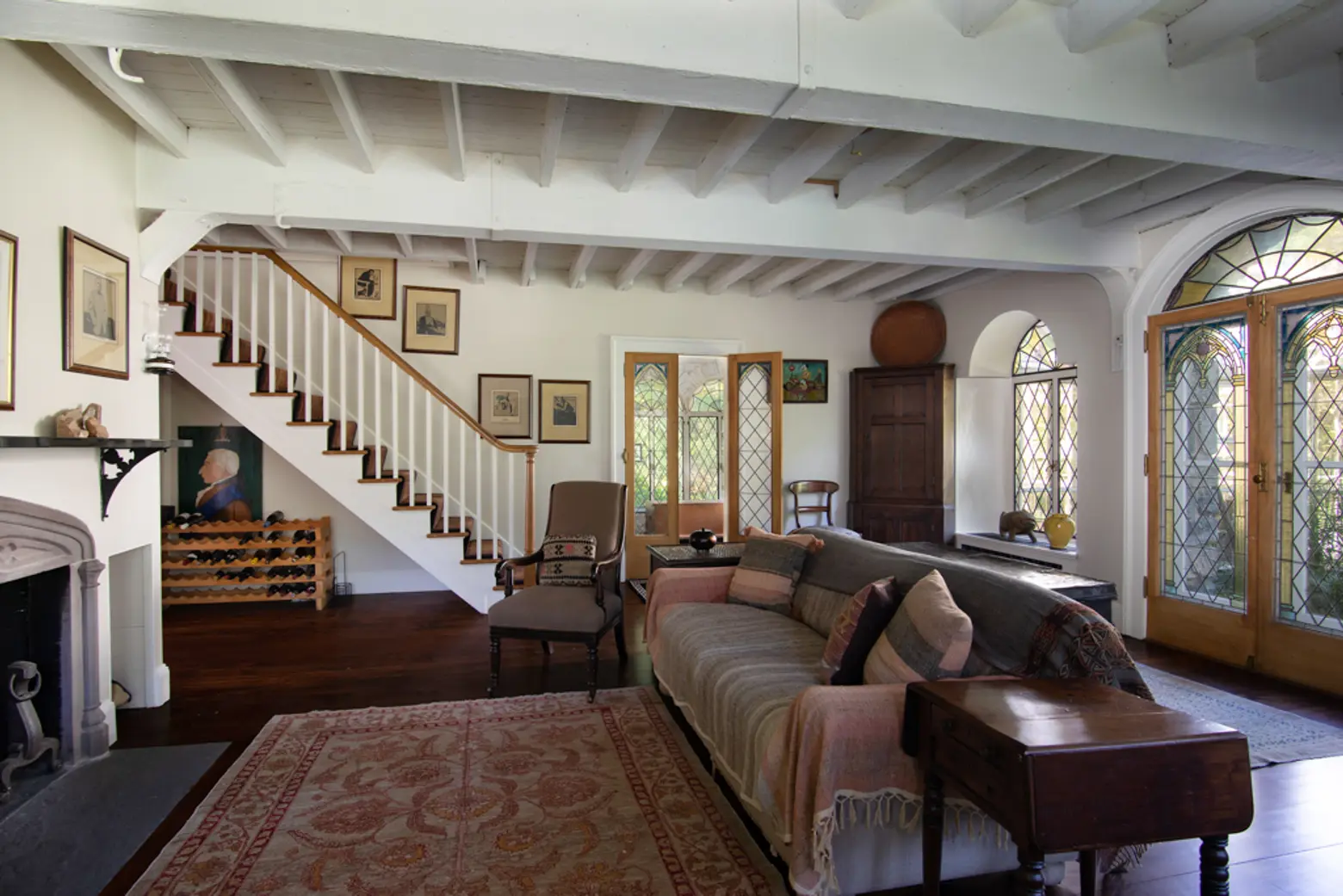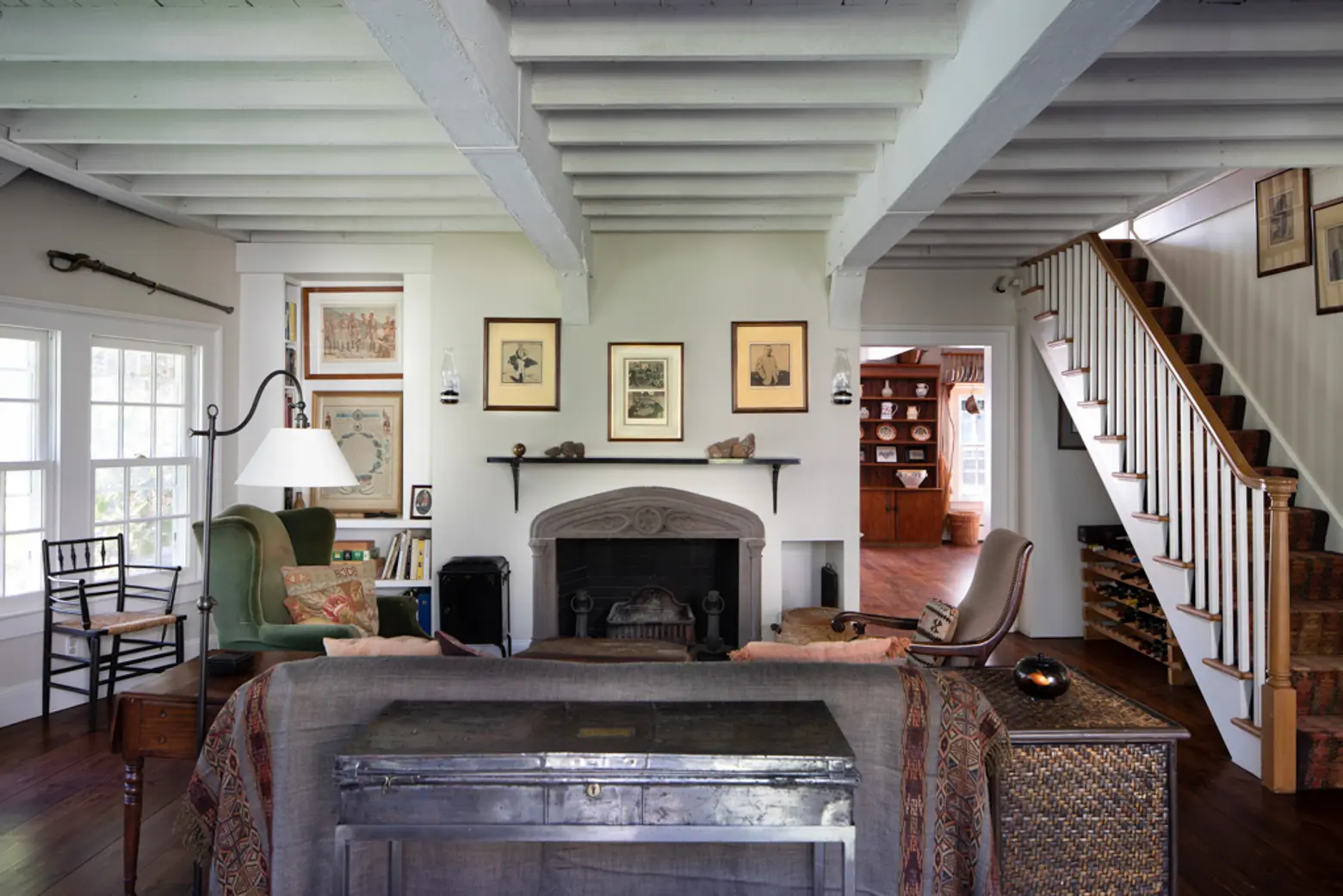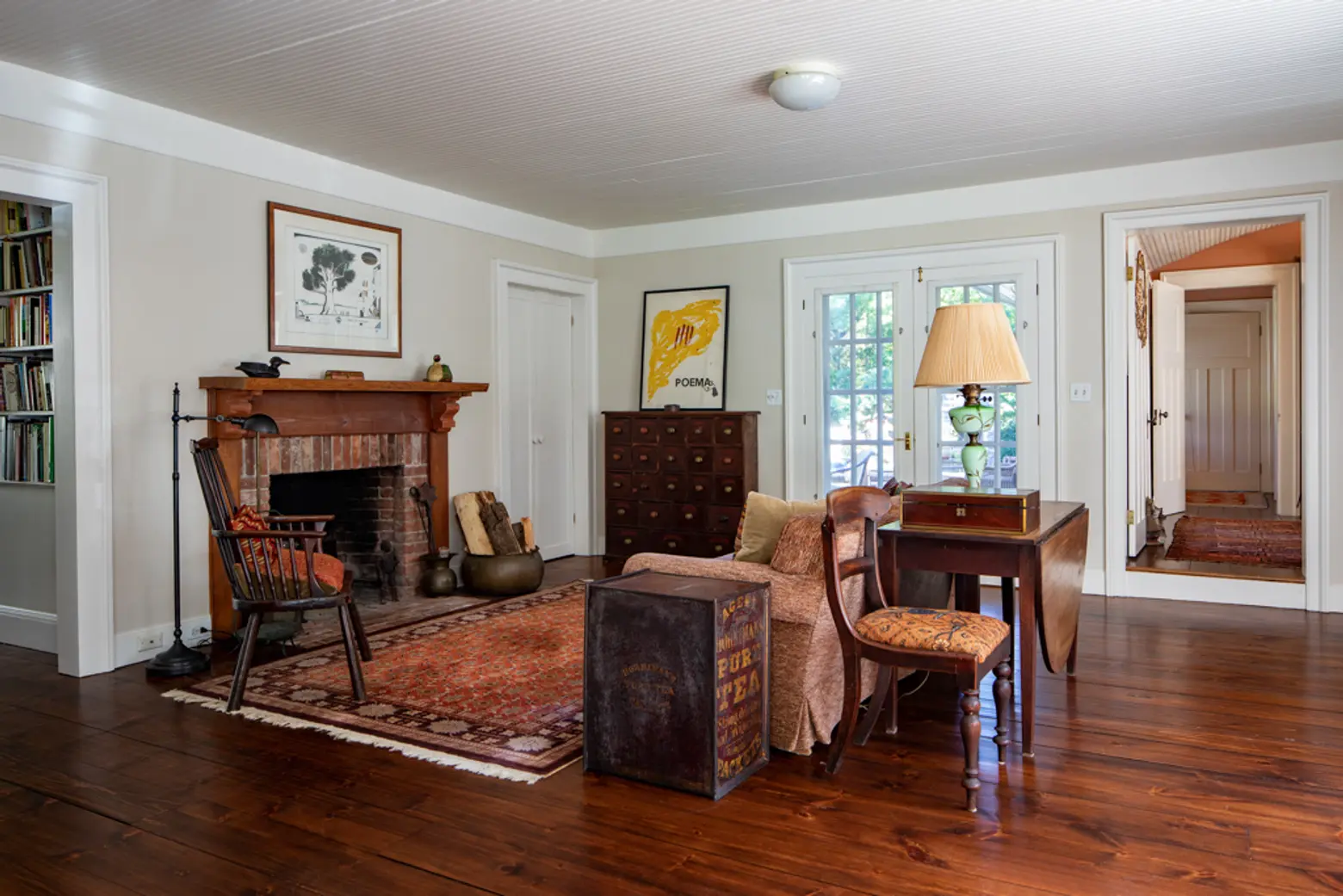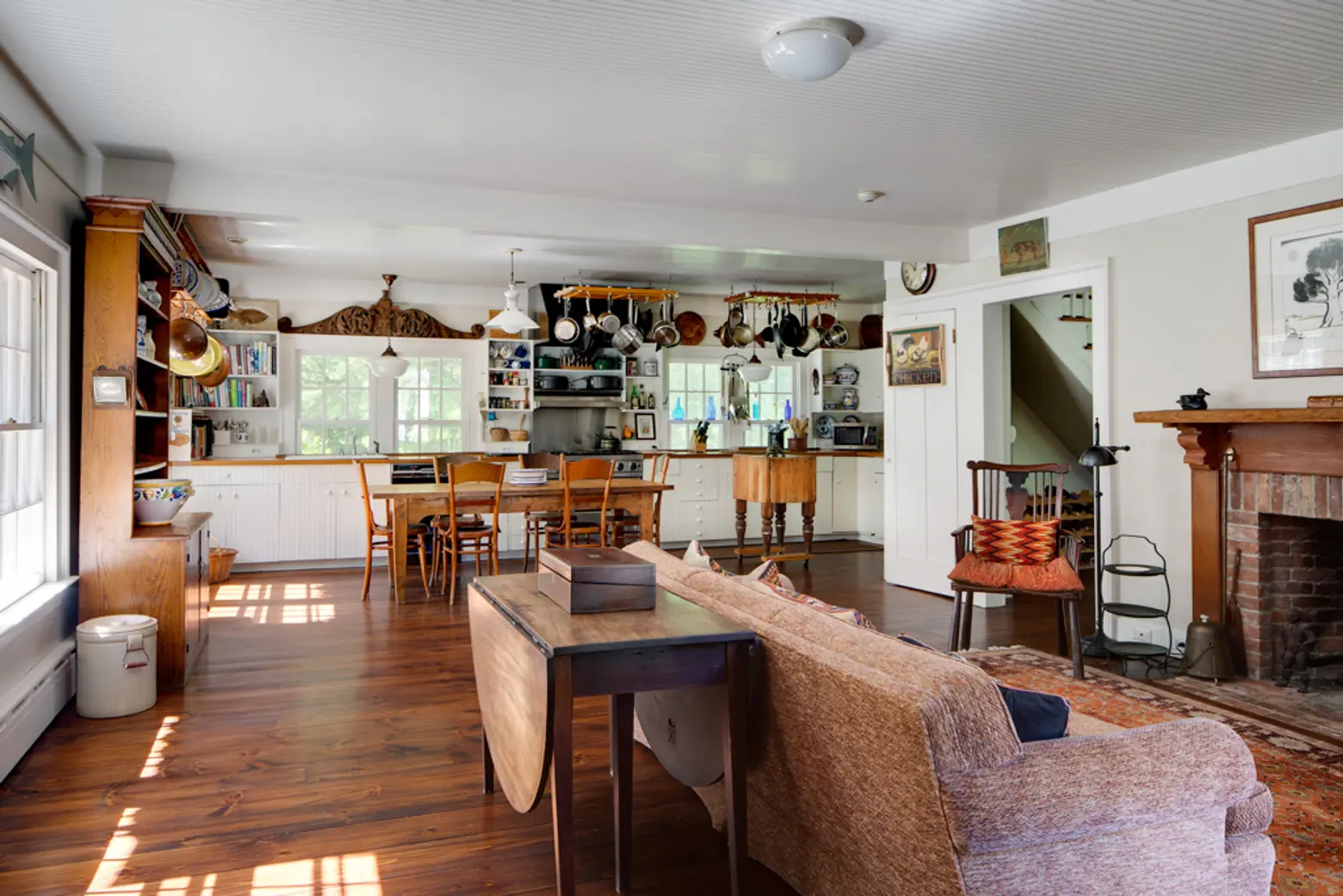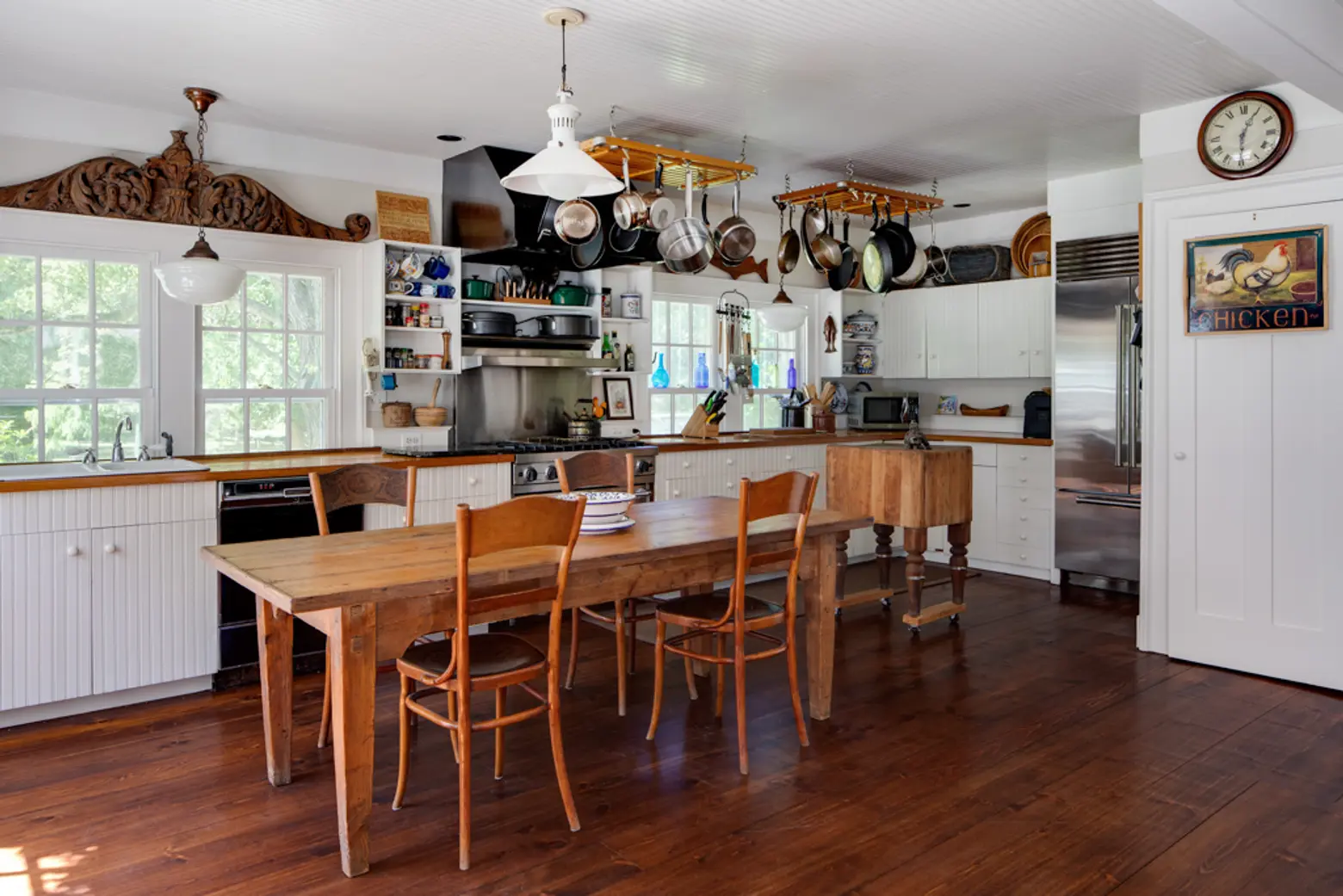 The house has a total of three bedrooms and four full bathrooms. There's a formal living room with beamed ceilings, a spacious family room/kitchen, and two fireplaces.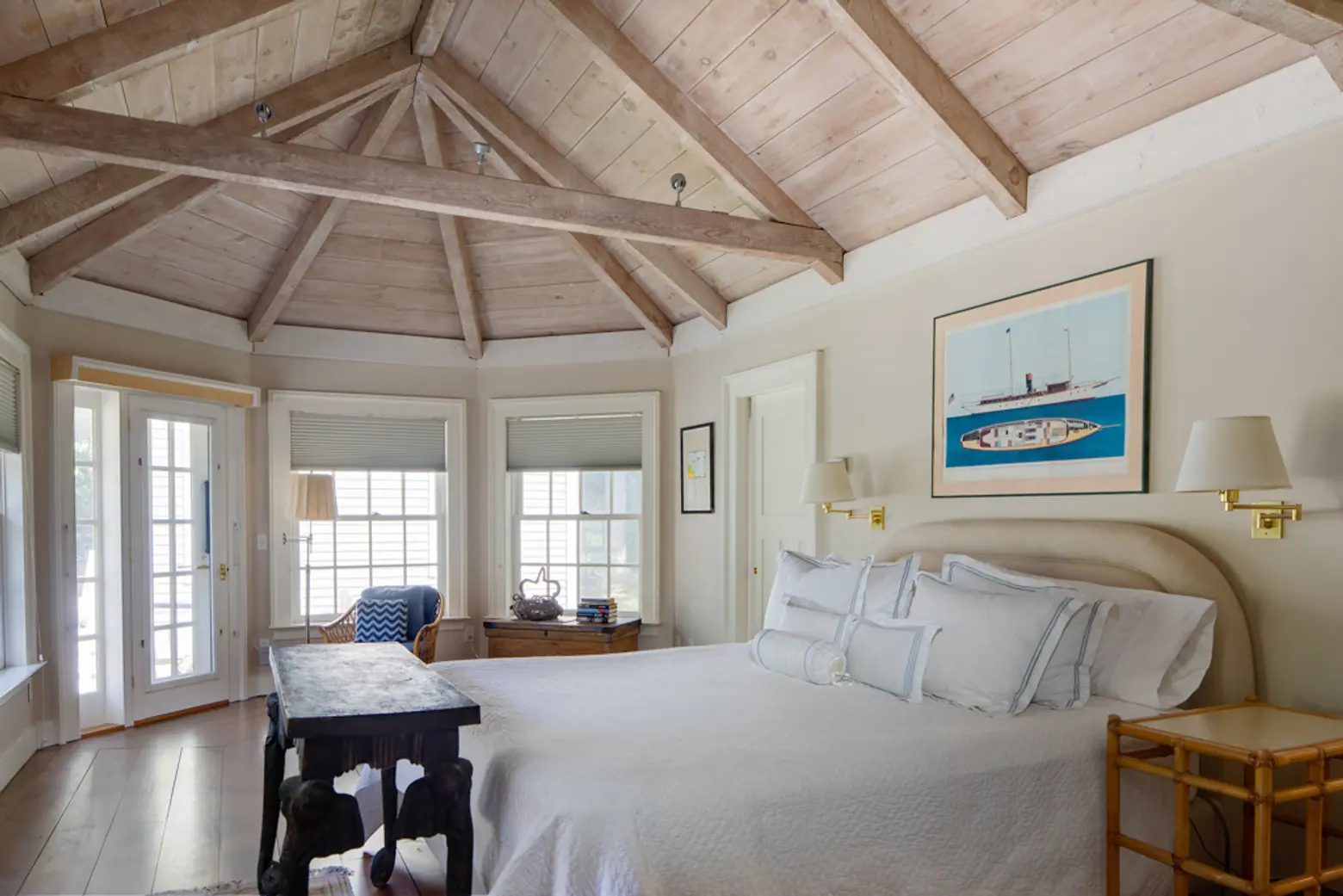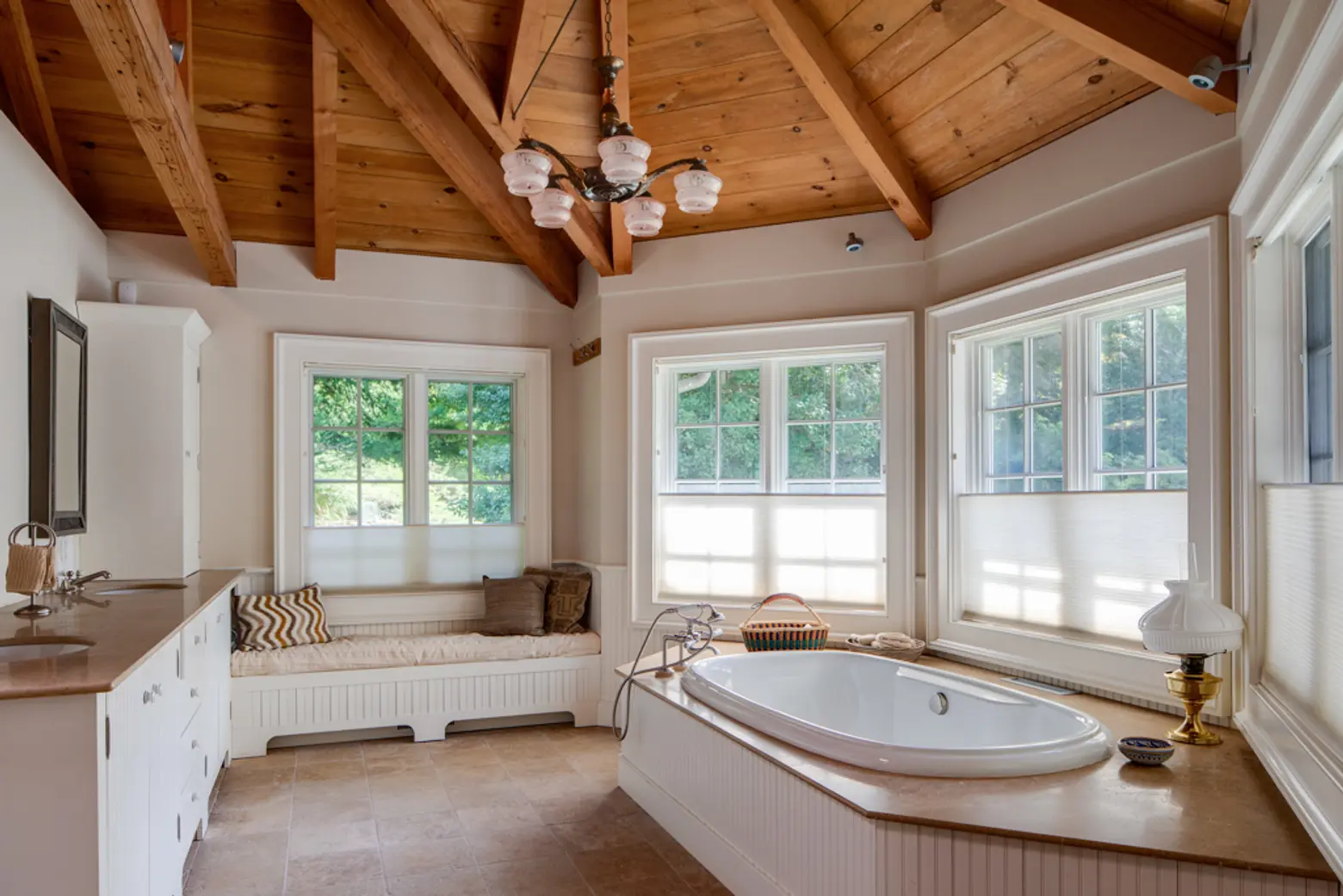 The first-floor master suite has beamed cathedral ceilings, a large en-suite bathroom, and a huge closet/dressing room/storage area.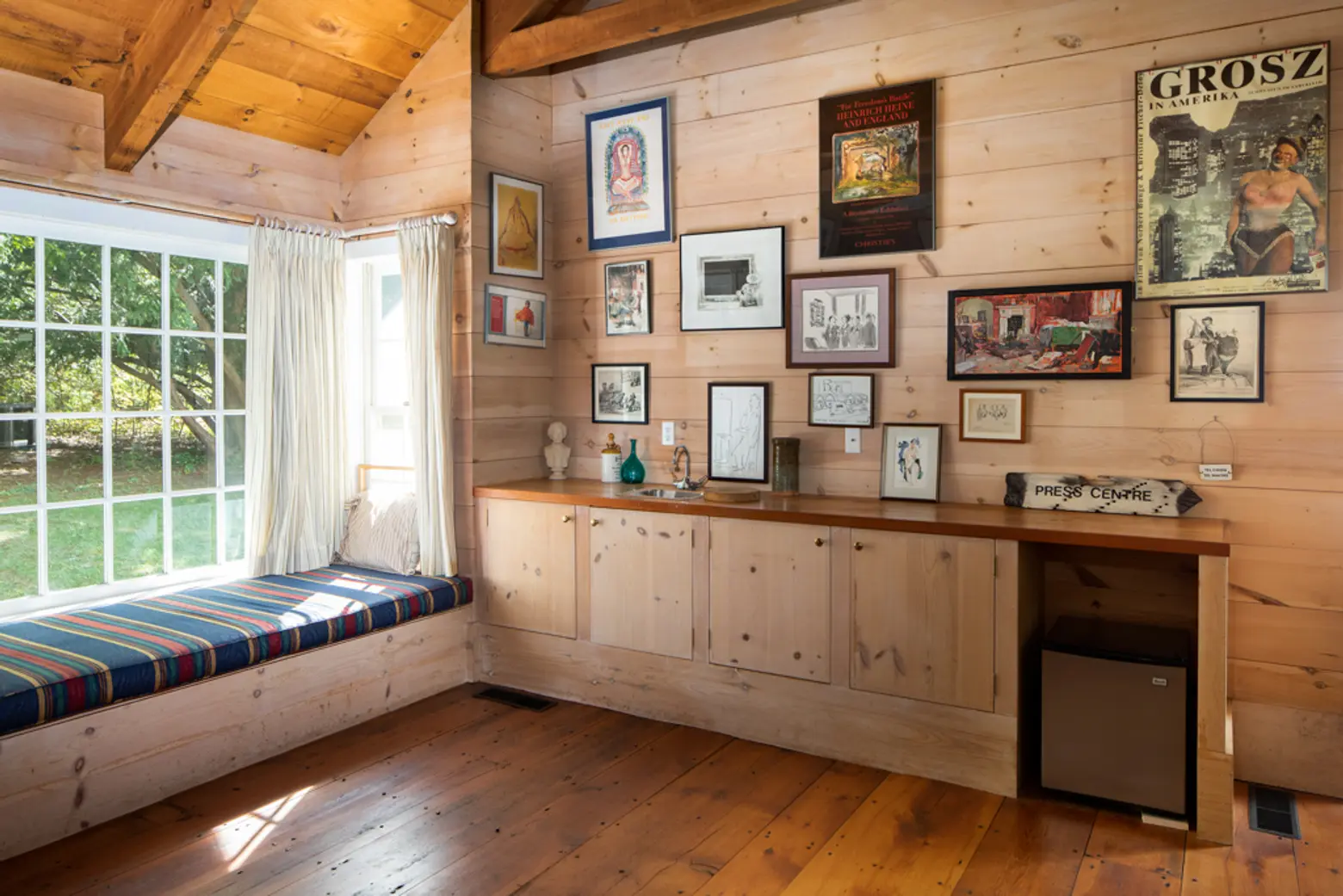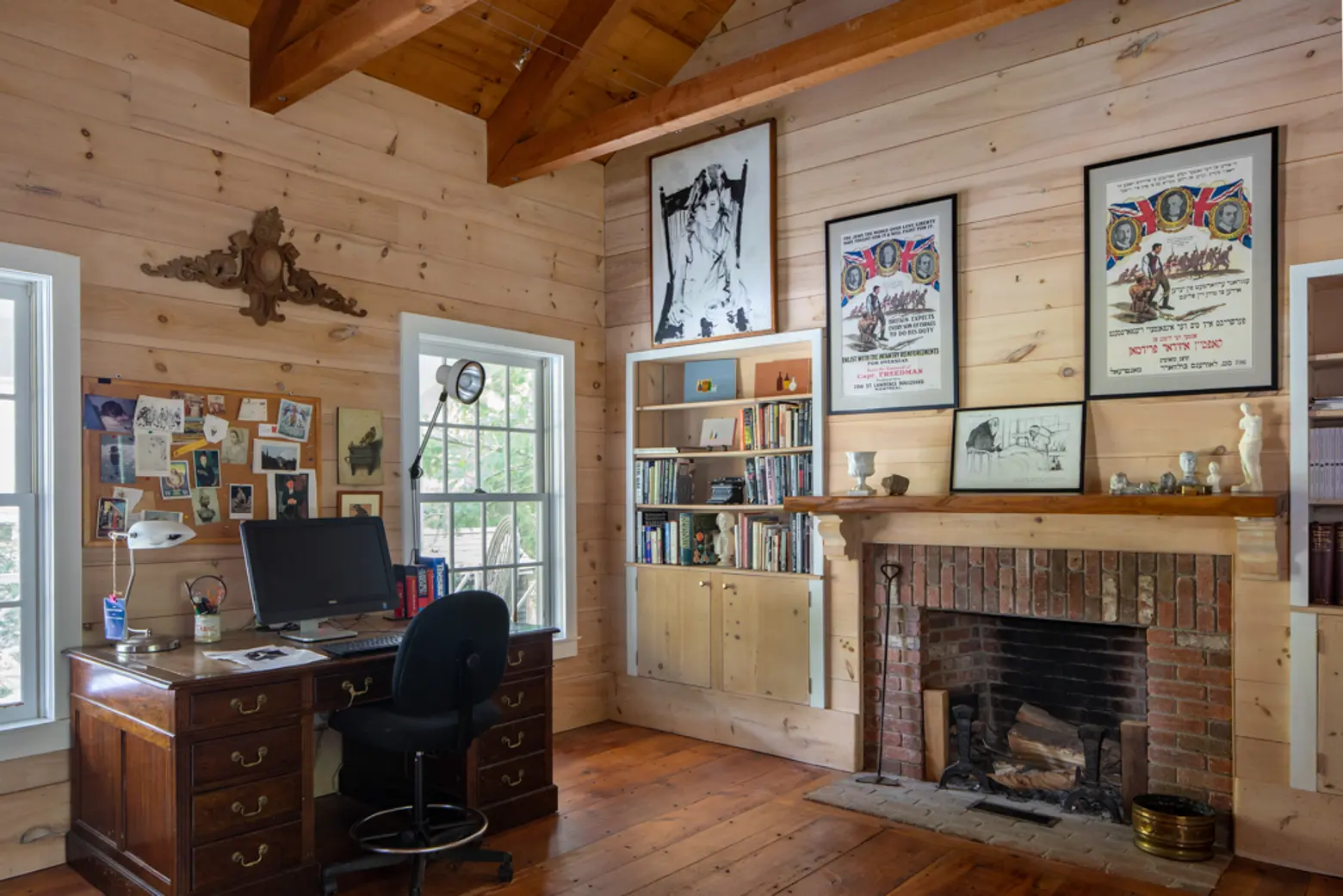 The writer's cottage also has wood-beamed ceilings, as well as a brick fireplace and a wet bar.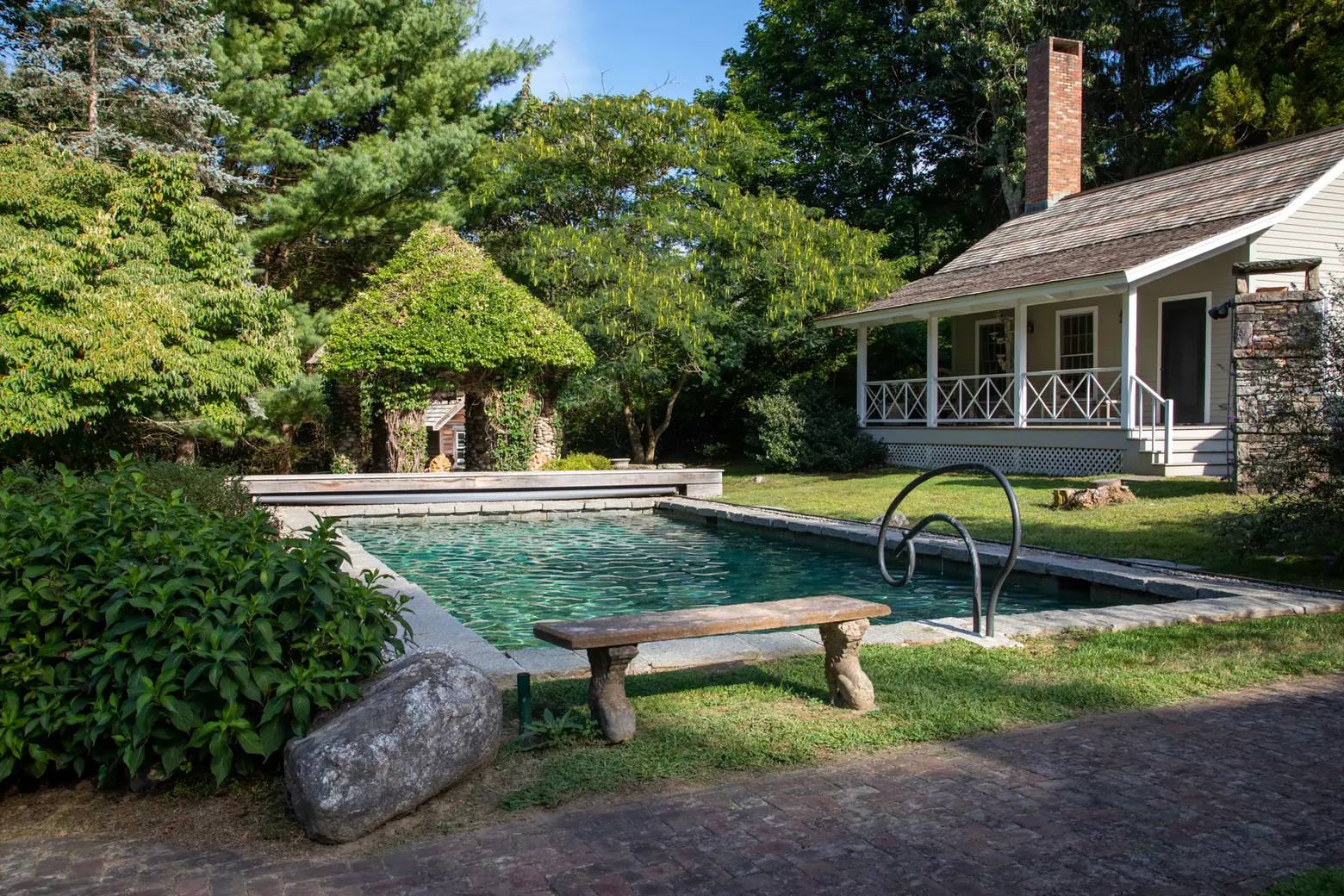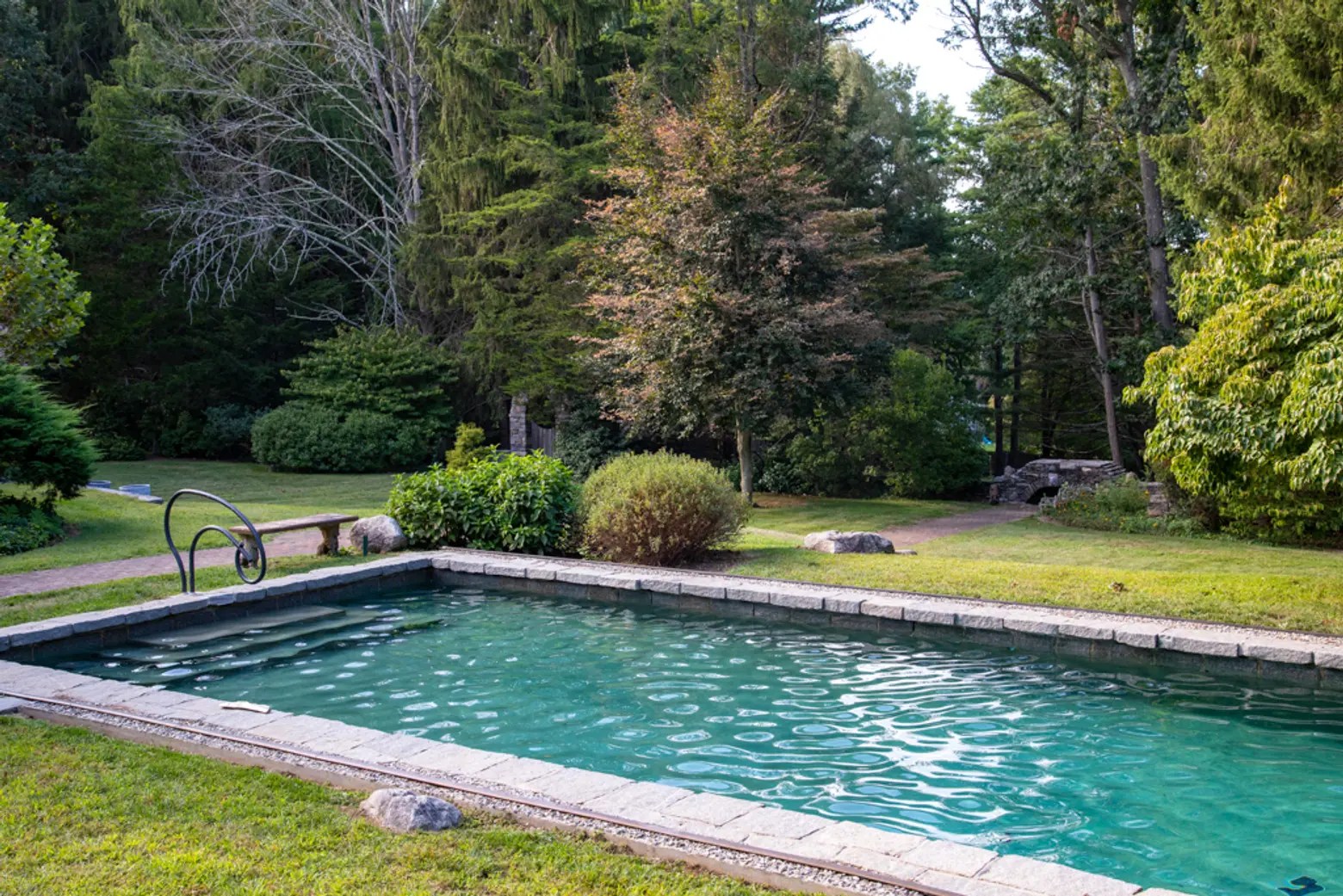 The porch of the writer's cottage overlooks the heated swimming pool.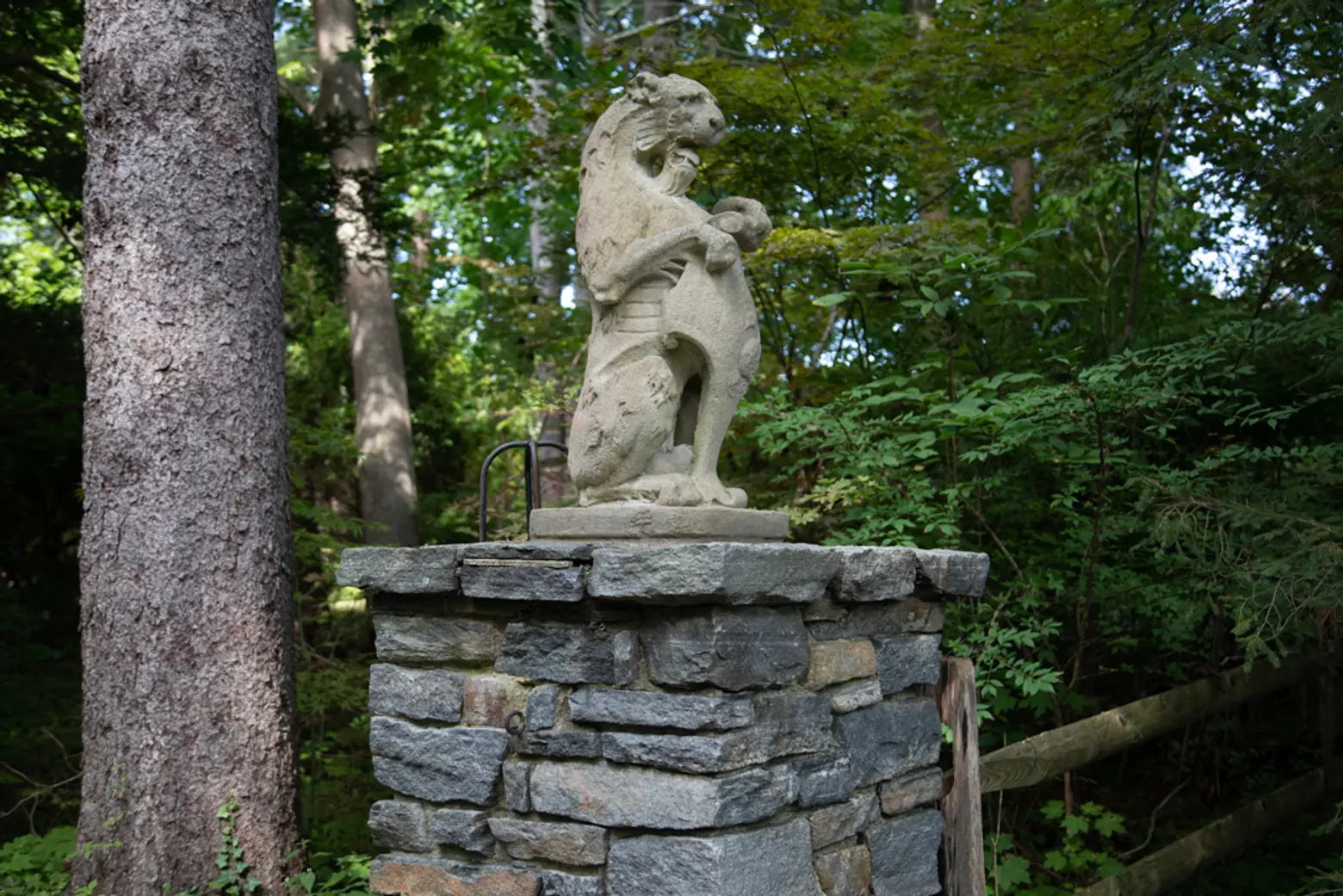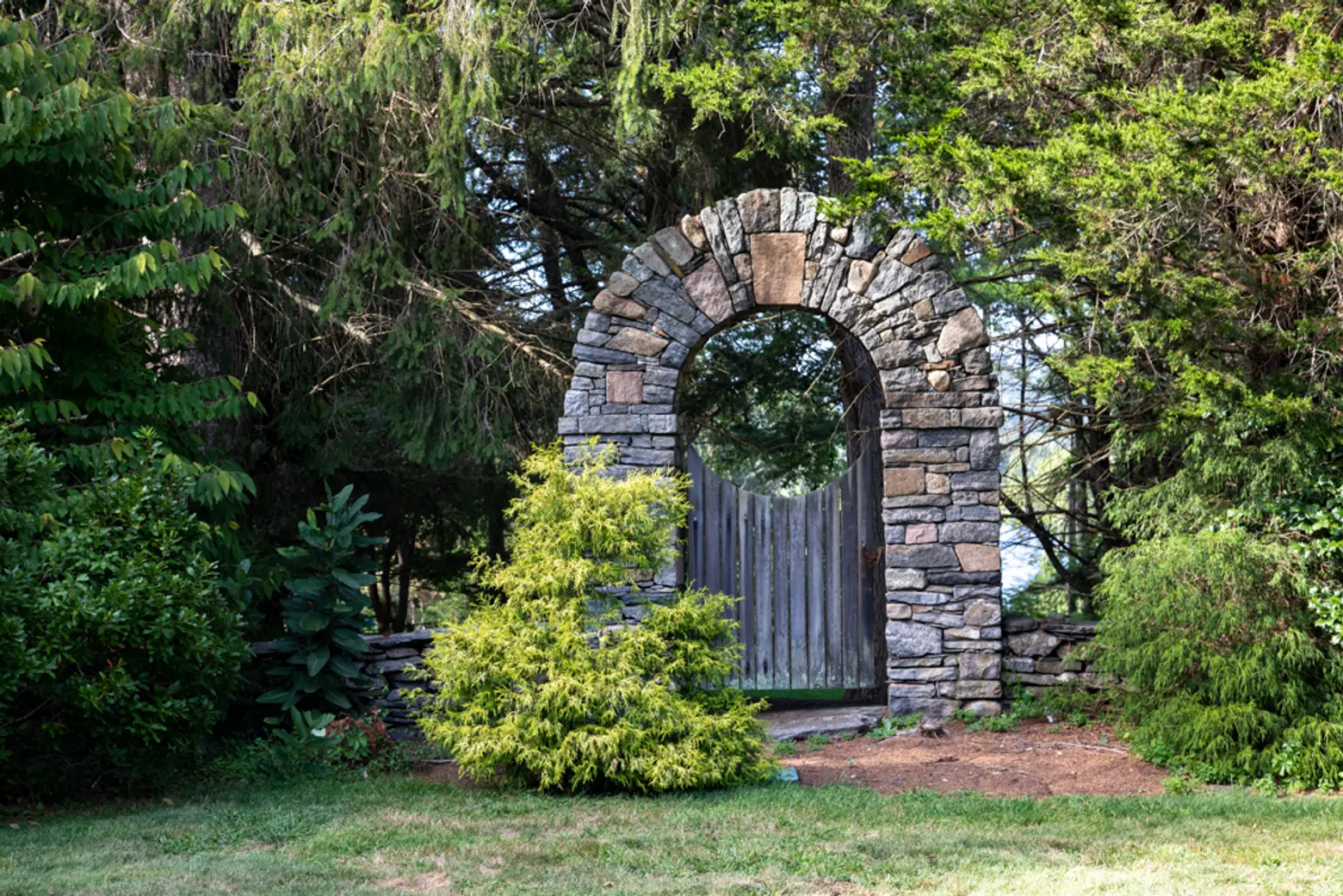 Other unique elements you'll find on the property include a Bermudian moon gate, an Italian garden grotto, and terracotta and stone lions.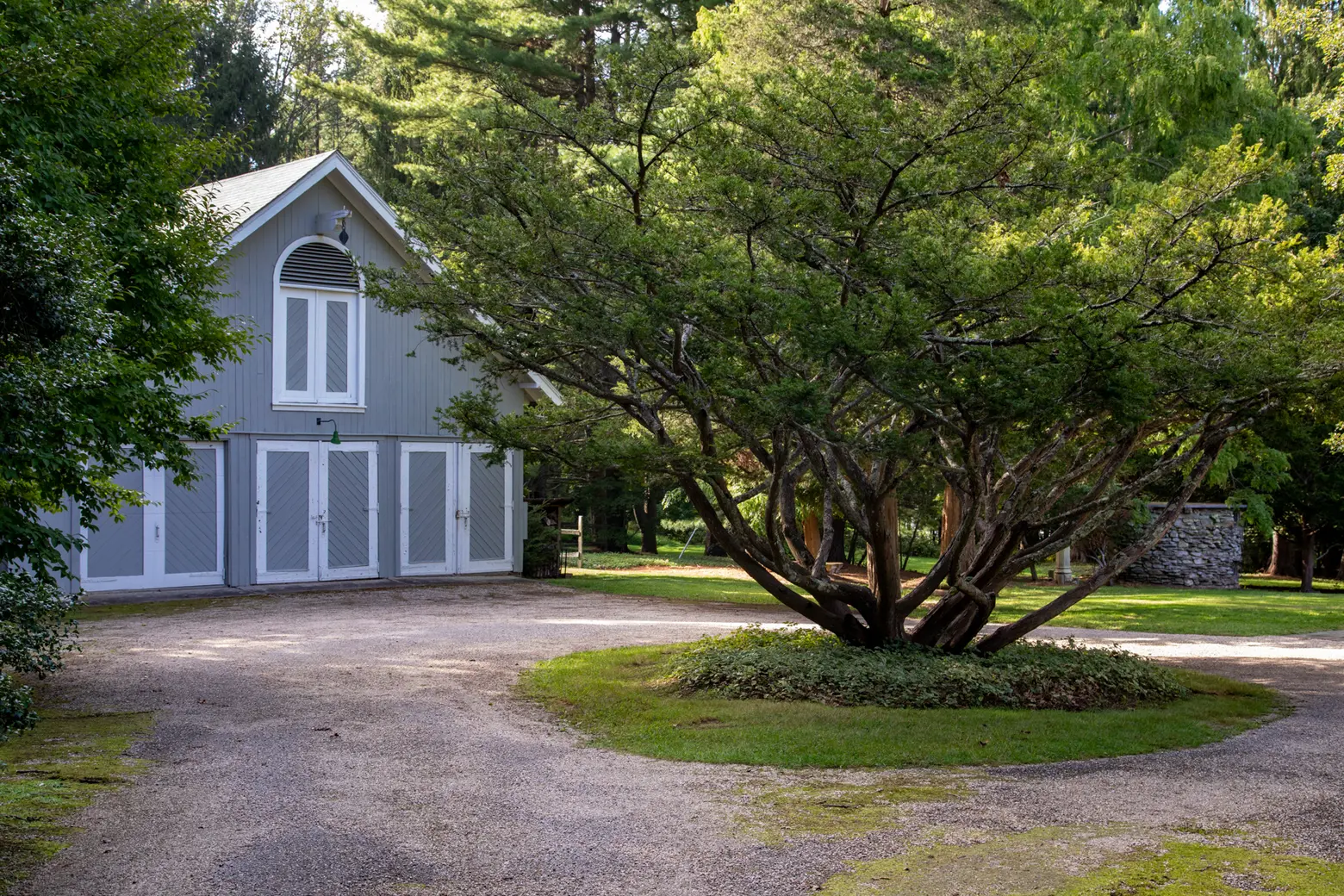 A 19th-century barn has been repurposed into a four-car garage.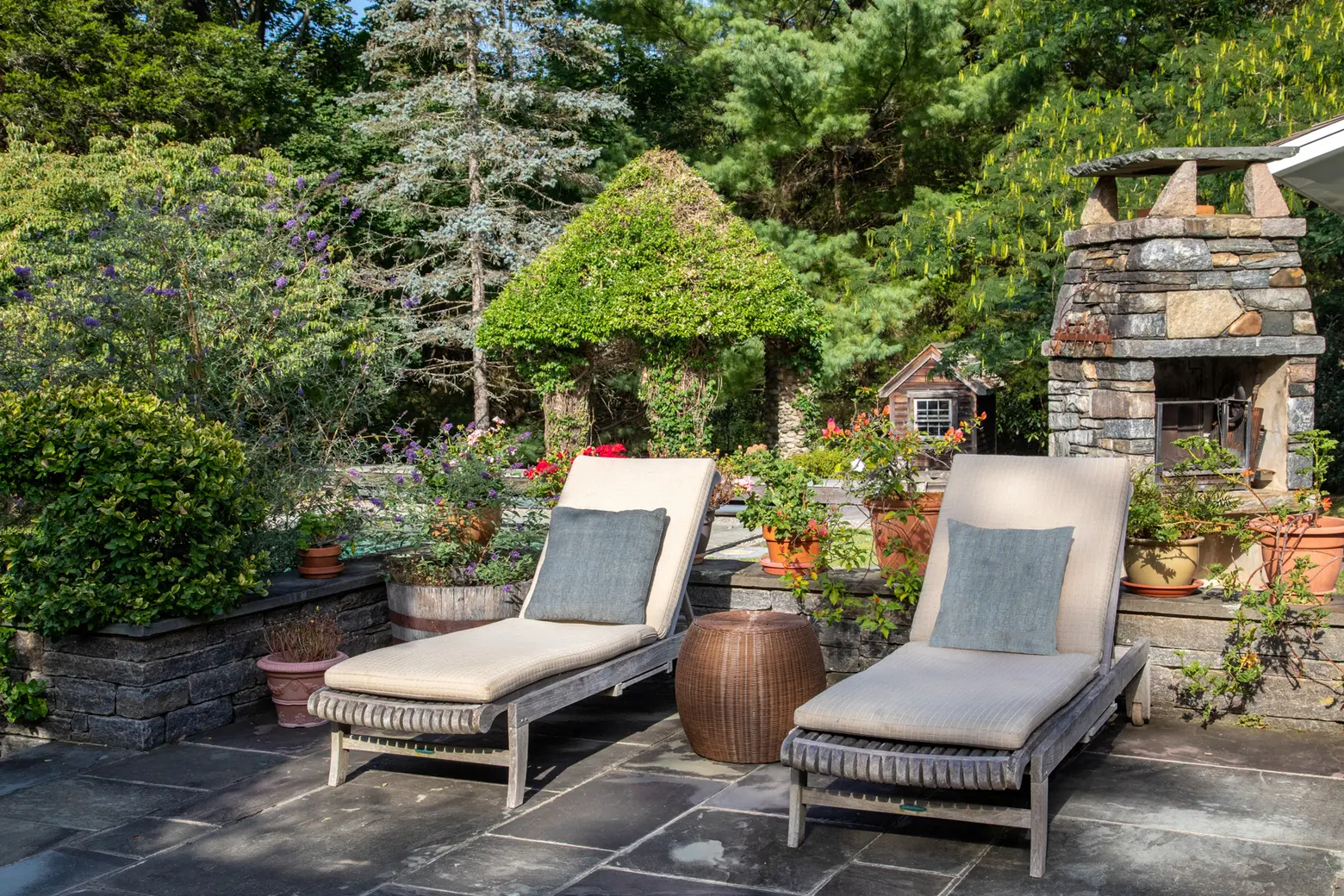 According to the listing, the home "is just a mile from downtown Chester, home to artists and writers, a theater, some of Connecticut's finest restaurants and a celebrated Sunday Farmers Market in the town center from May through October."
[Listing: 260 Middlesex Avenue by Tim Boyd of William Pitt – Julia B. Fee Sotheby's International Realty]
RELATED:
All photos by Caryn B. Davis Photography