$1.4M Williamsburg Apartment is Surrounded by Greenery and Outdoor Space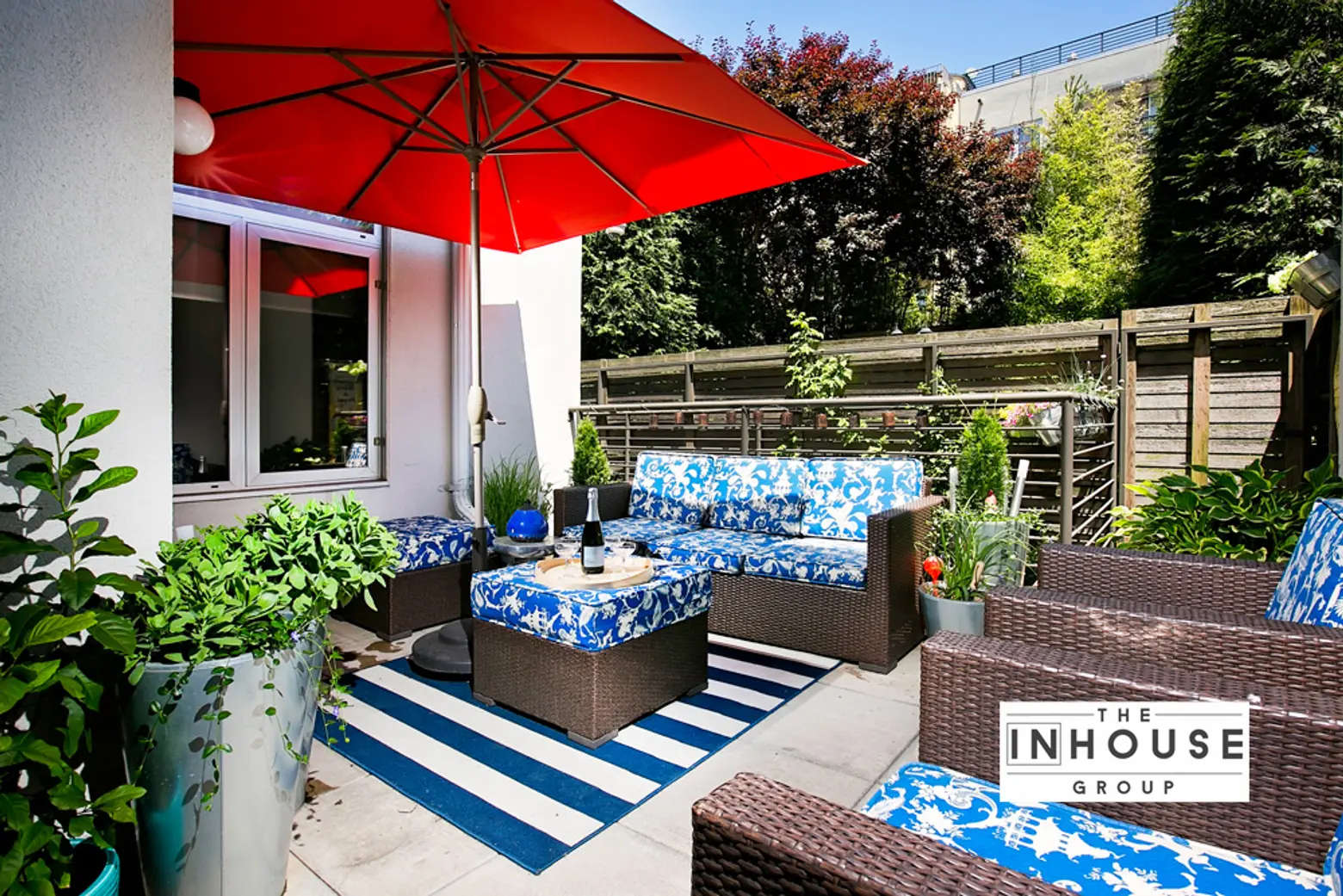 This Williamsburg apartment at 16 Monitor Street is perfect for summer, as there's views of greenery pretty much everywhere you look. As the listing says, "Whichever window you look out of, you see lush foliage and flowers." The two-bedroom duplex spans about 1,500 square feet and is decked out with modern finishes and a very impressive walk-in closet. It's been renovated into a bona fide entertainment space, assisted in no small part by the 200 square feet of barbecue and lounge space outside.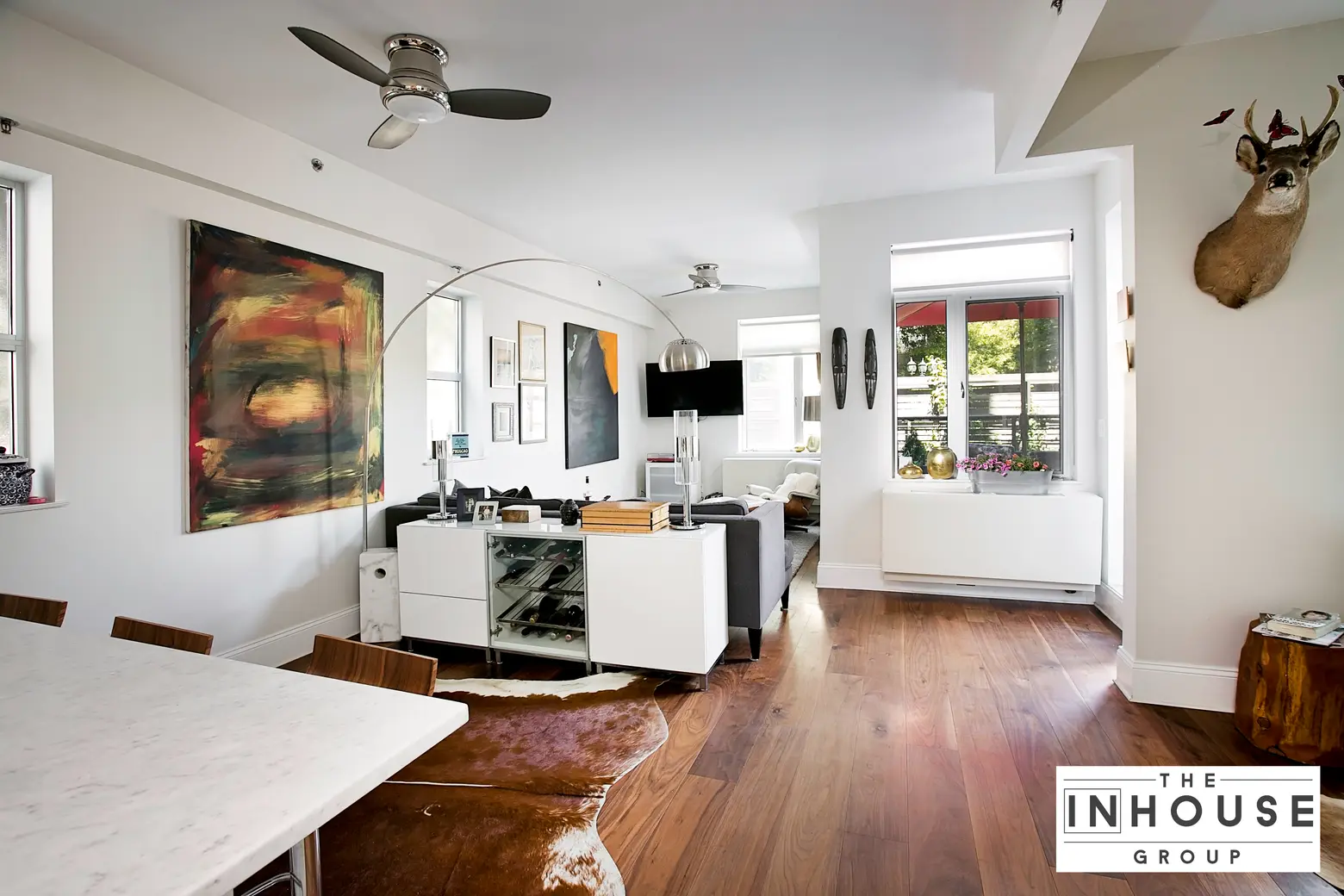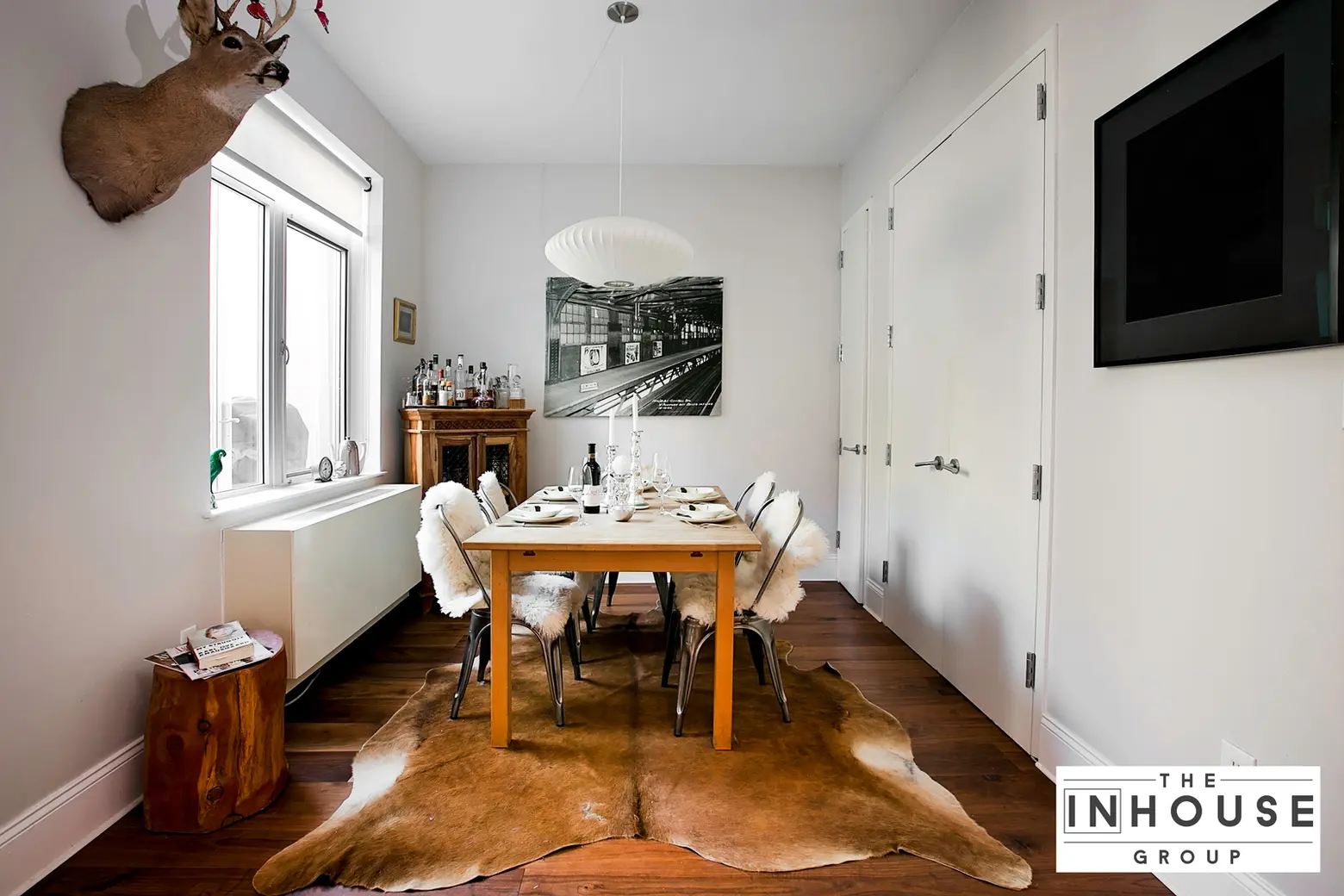 A renovation essentially opened up the main floor of the duplex–which holds the living area, dining area and kitchen–to make it a seamless entertaining space. The living room even has a built-in speaker system. A long gallery wall is perfect for hanging artwork, while the windows look out onto the patio. In the dining alcove, there's enough space for a large dining room table.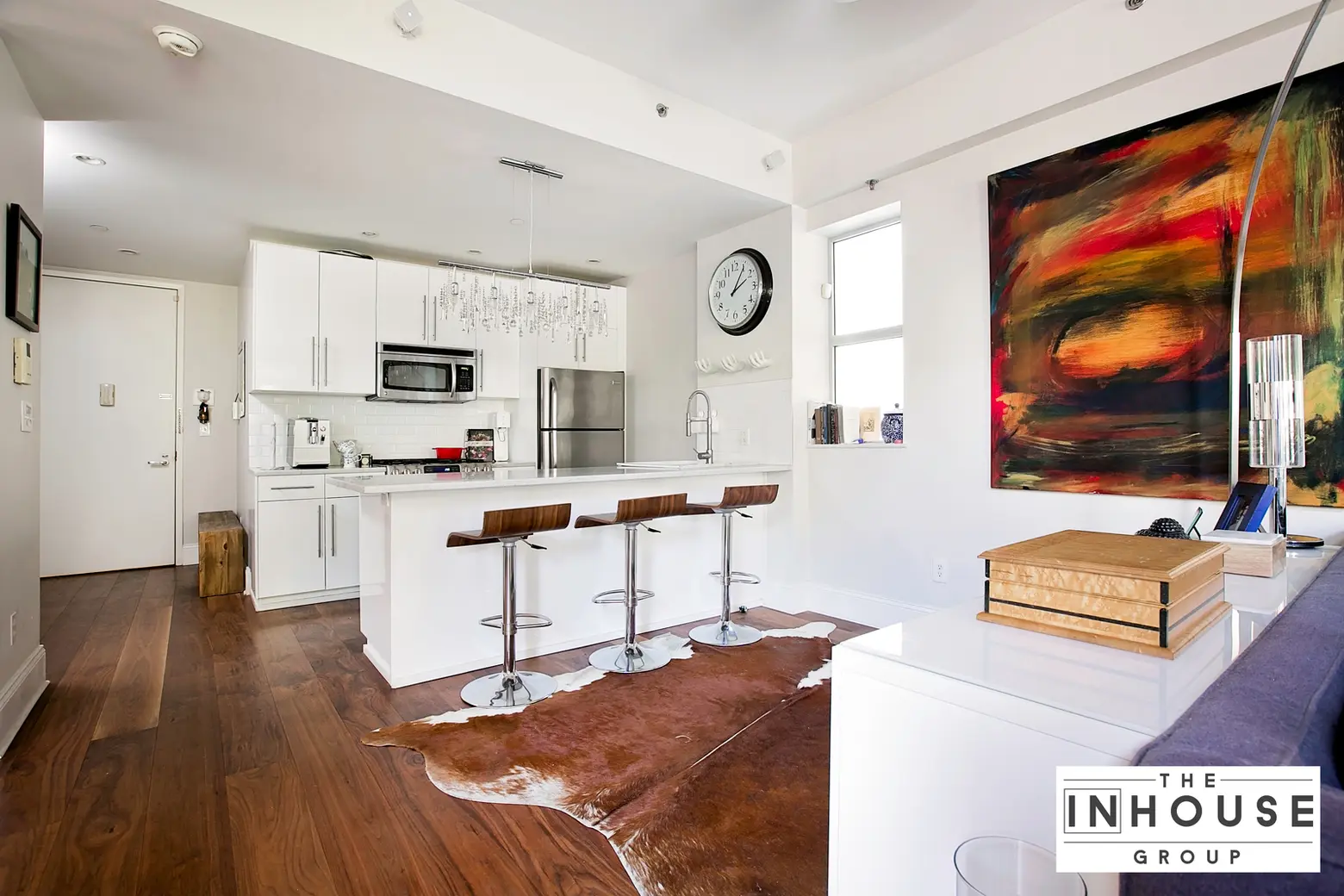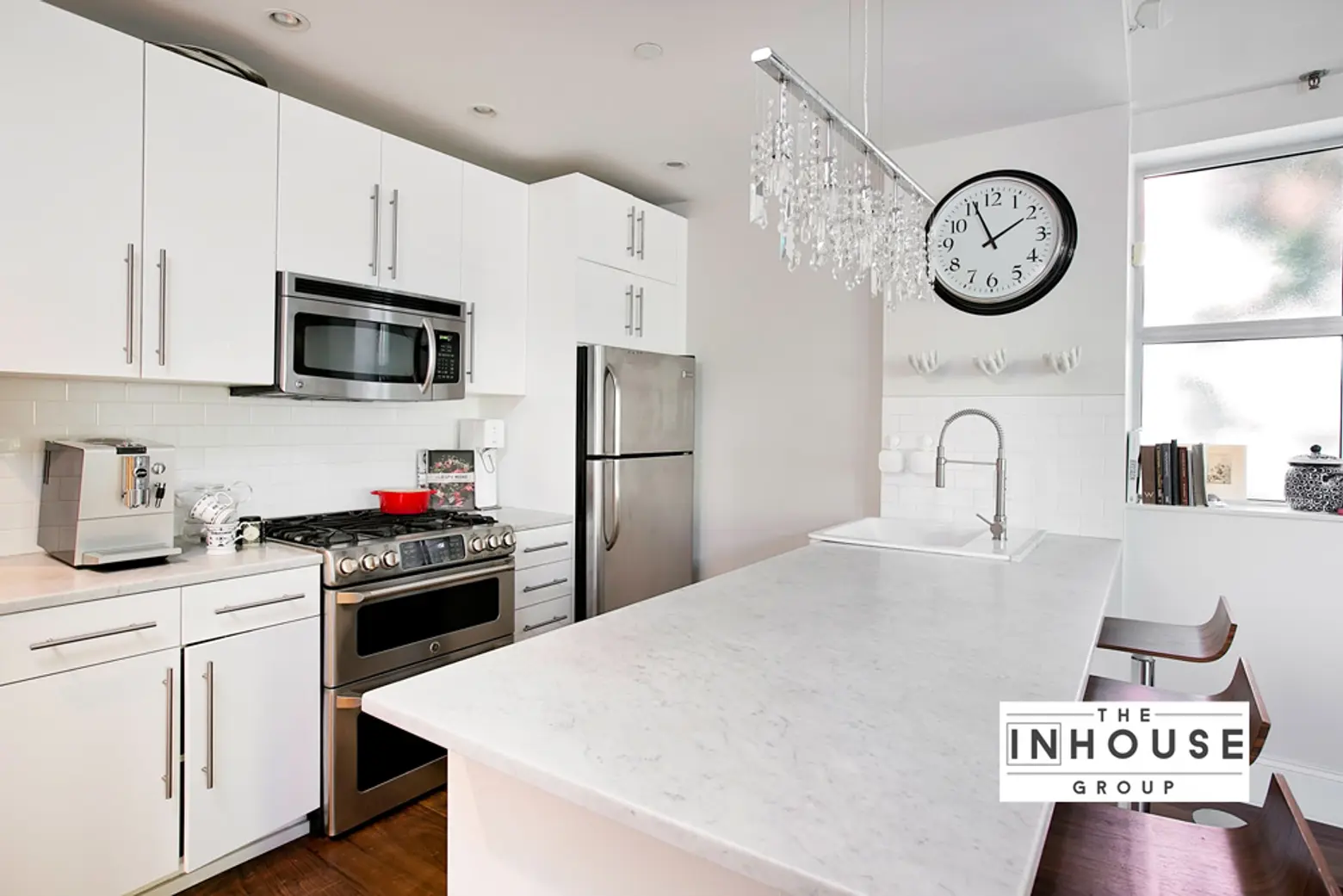 The kitchen boasts a large island with marble countertops, a perfect spot for people to hang out while the host cooks.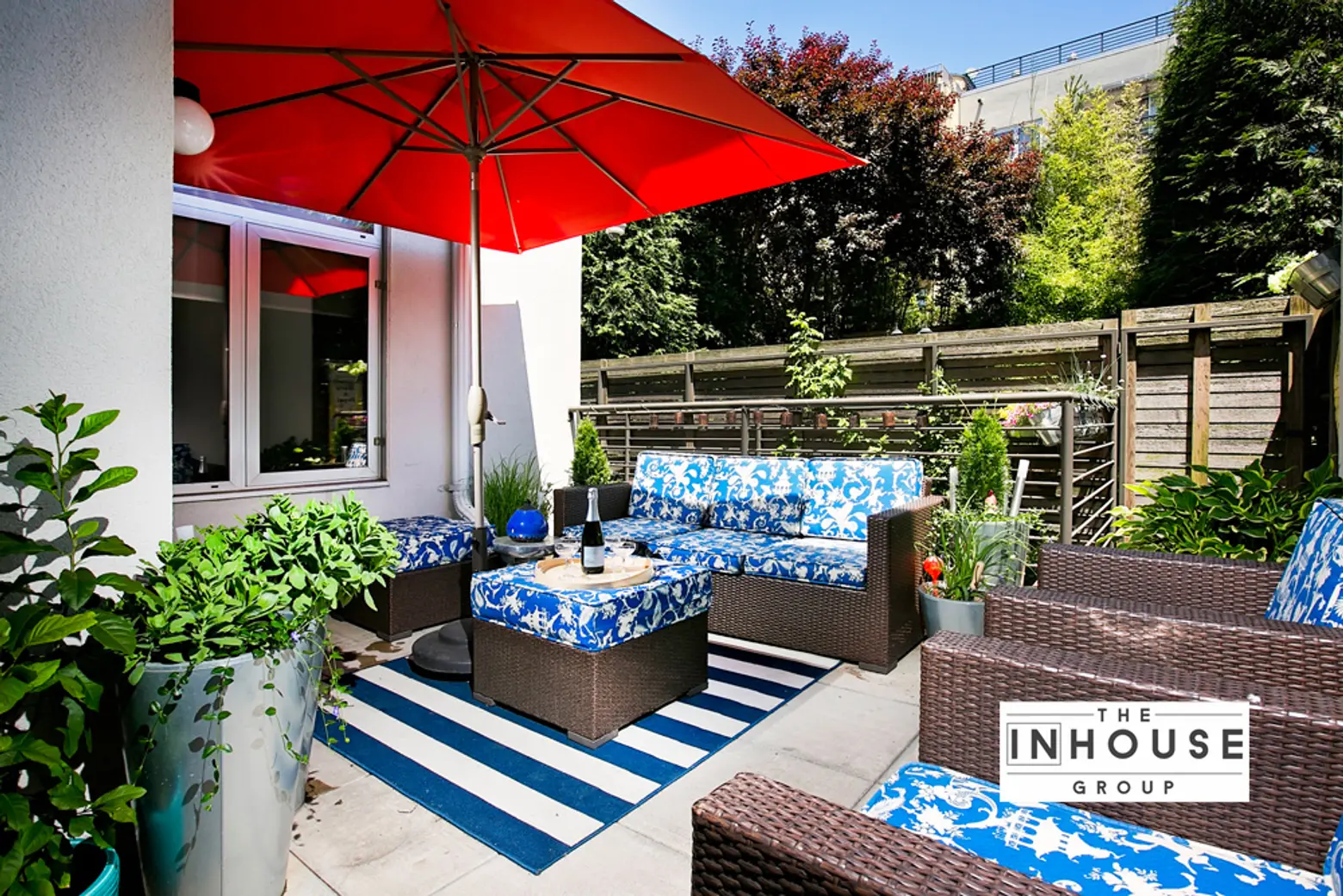 A screen door leads you right outside on the patio, which is currently overrun by lush plantings and awesome patio furniture. Perfect spot for a cocktail!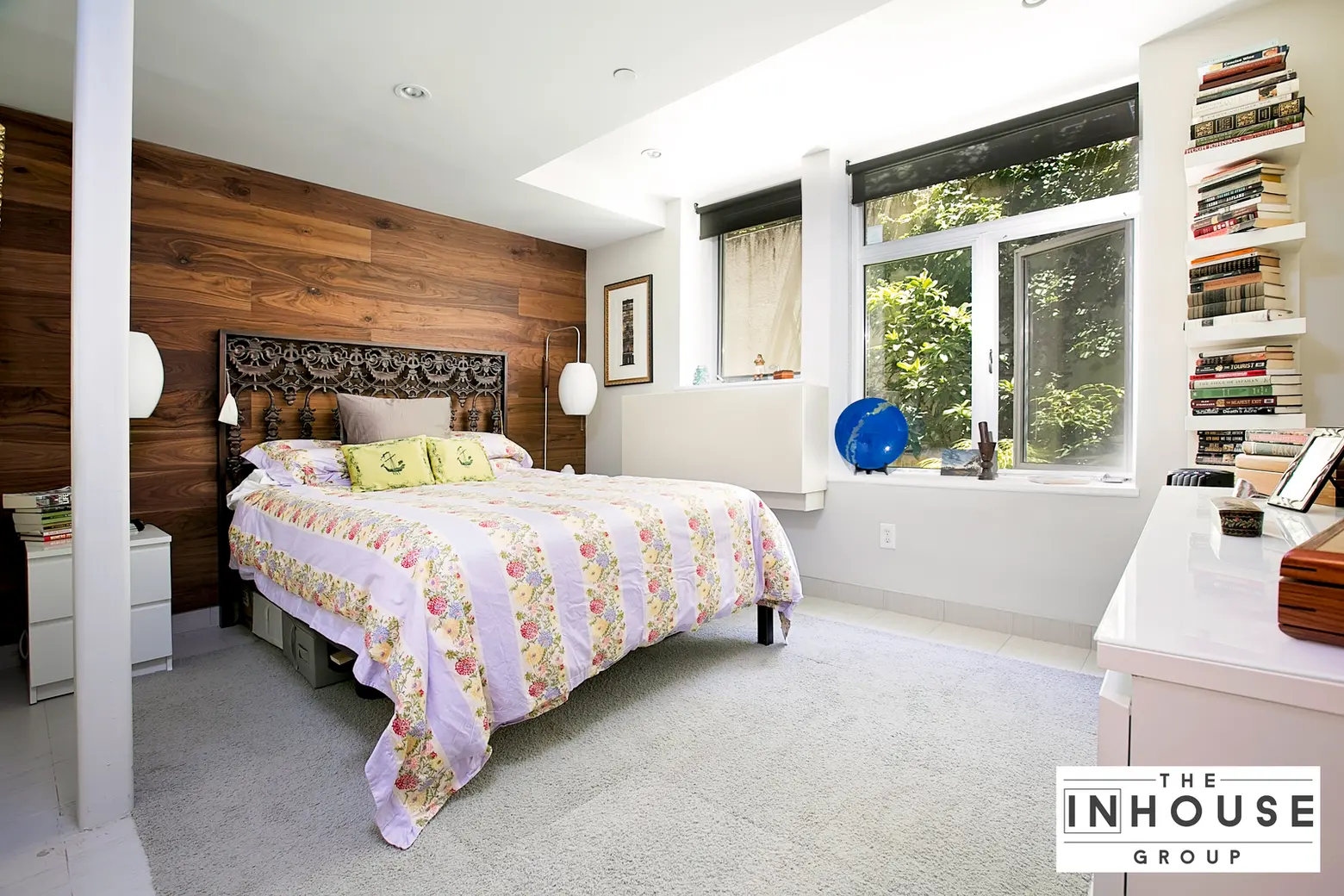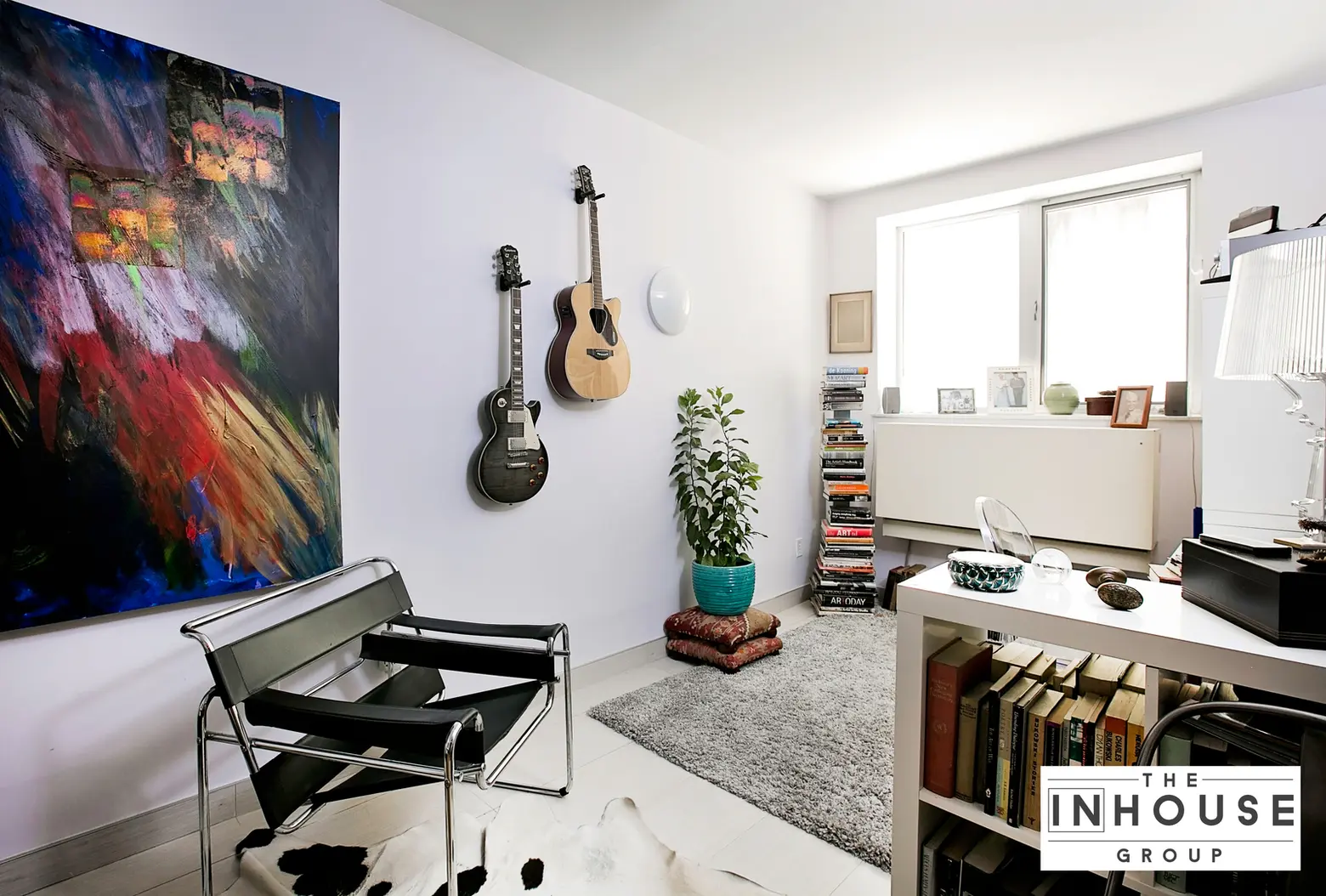 The apartment's lower level holds both bedrooms, separated by frosted glass sliding doors, a full bathroom, a mudroom with storage and a laundry storeroom. Even down here, you don't lose sight of the greenery–the master bedroom, distinguished by its walnut wall, looks out onto a planted light well. The second bedroom is currently being used as a home office.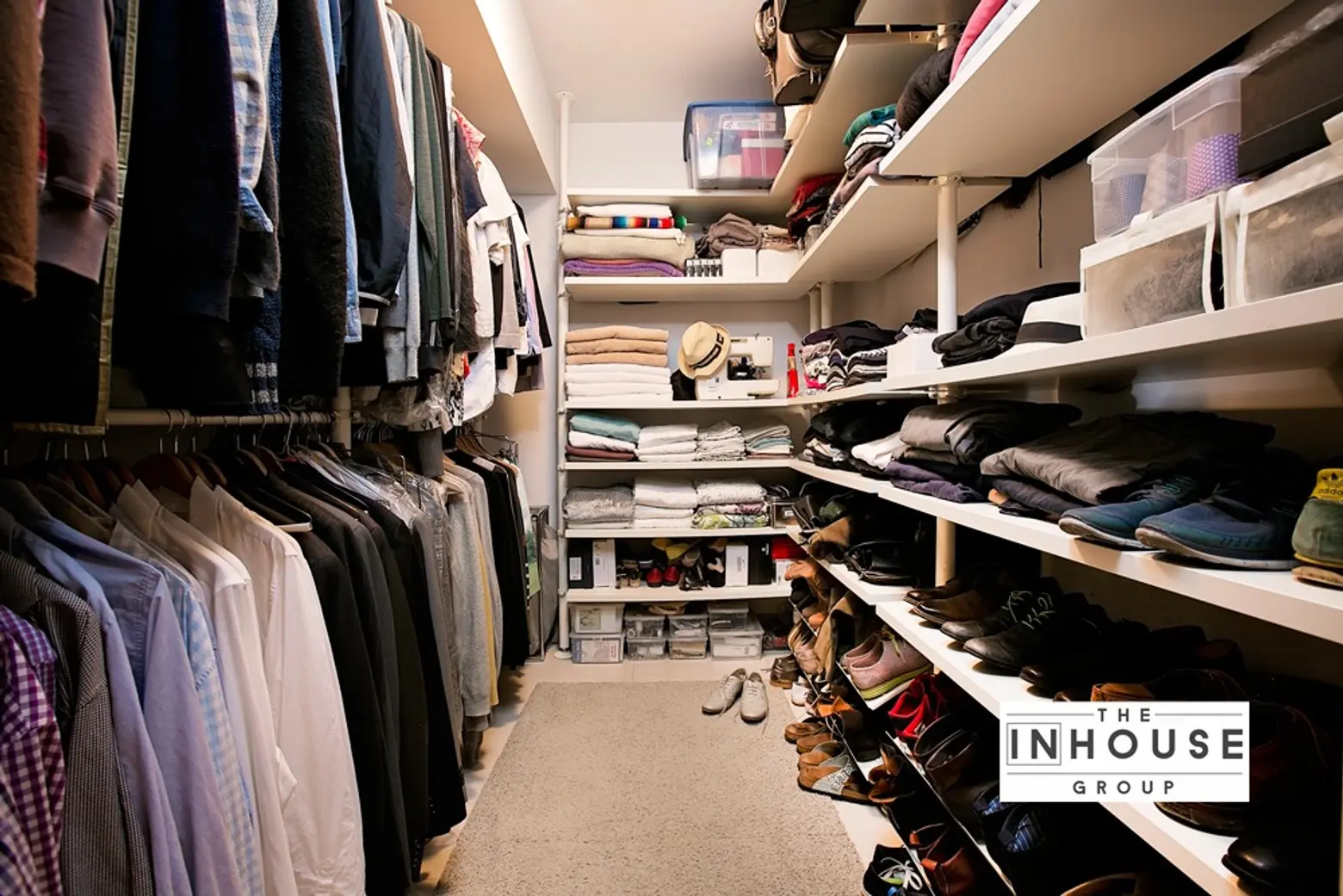 The biggest perk down here? An impressive walk-in closet that's outfitted with specialized shelving. It's almost glorious enough to make you forget about all the space that's waiting for you outside.
[Listing: 16 Monitor Street, #1F by Virginia Incalcaterra and Robert Earl for the In House Group]
RELATED:
Photos courtesy of the In House Group