Your Art and Design Events Agenda, For the Week of June 6, 2014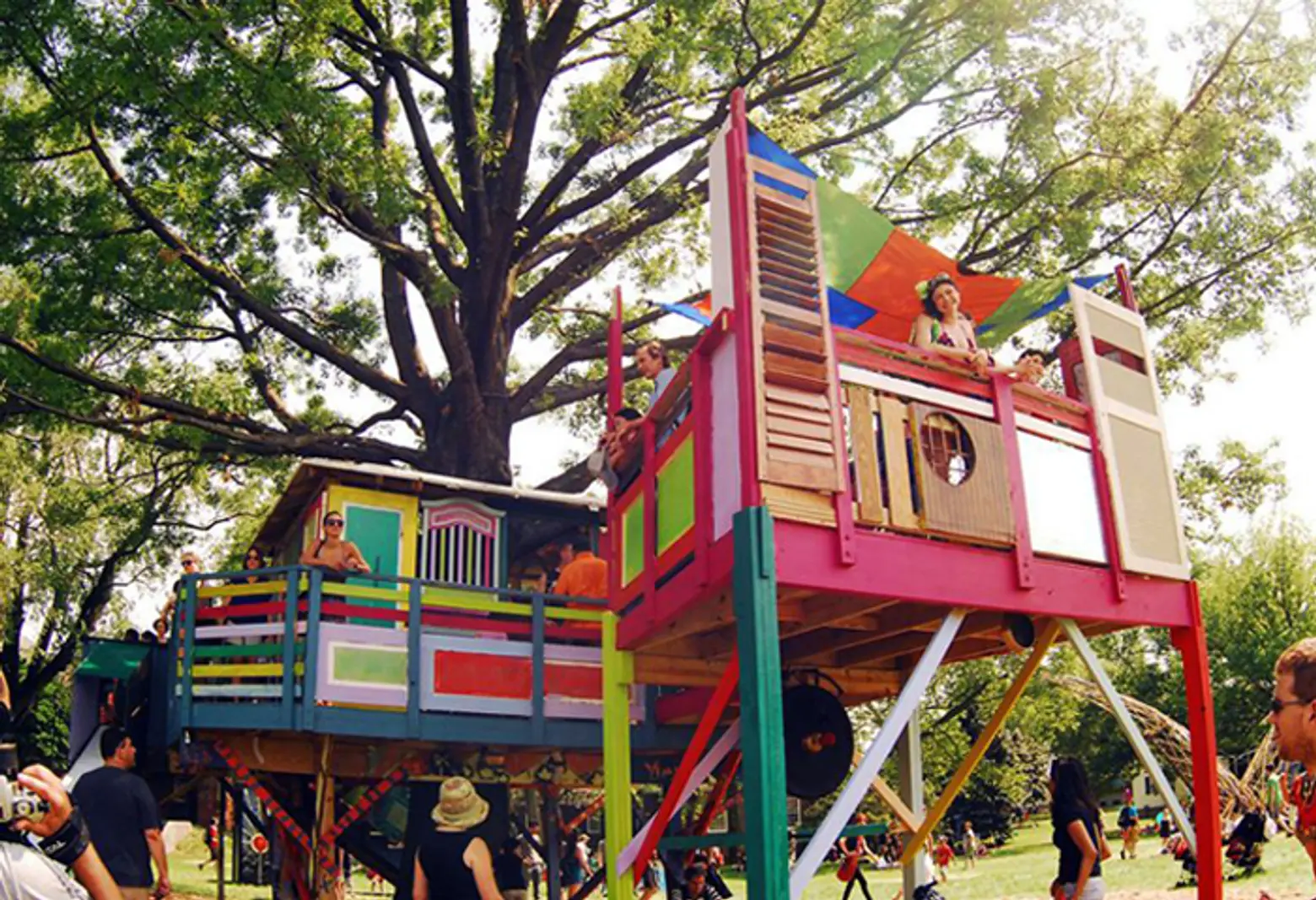 We're welcoming the warmth of June with open arms. This week's listings are all about celebrating art in New York — indoors, outdoors, on screens in Times Square or on walls in Queens.
Kick off the month with the family-friendly Figment art festival on Governors Island, or check out photographs by a rock star's kid, Mia Tyler. End your weekend by snagging a piece of affordable art at Cotton Candy Machine's annual Tiny Trifecta show, or checking out live street art in Long Island City.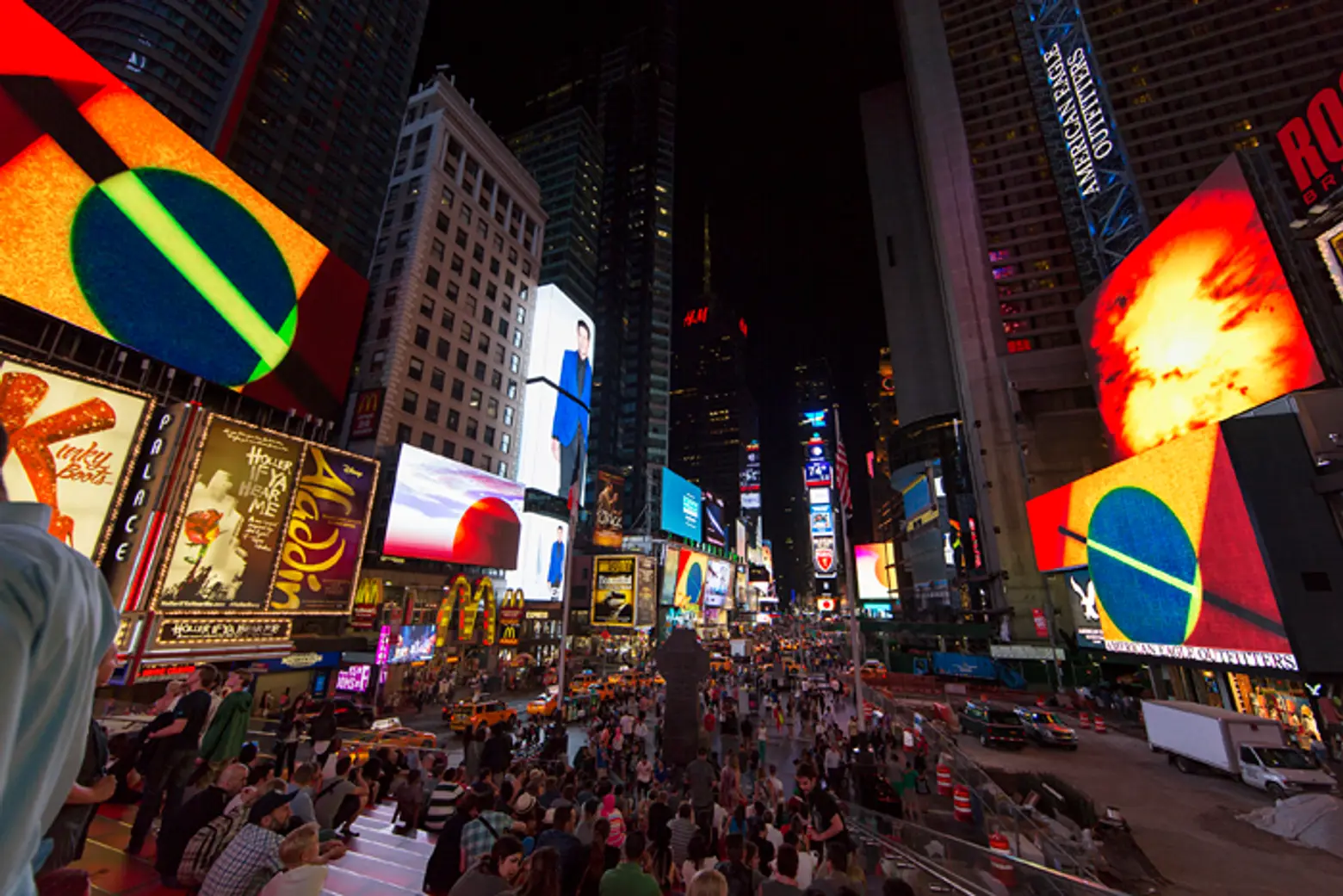 Photo by Ka-Man Tse for Times Square Arts
Times Square
June 1st-30th
Every night from 11:57PM to midnight, Yorgo Alexopoulos' Transits takes over the advertising screens with an immersive film of abstract designs and bold colors.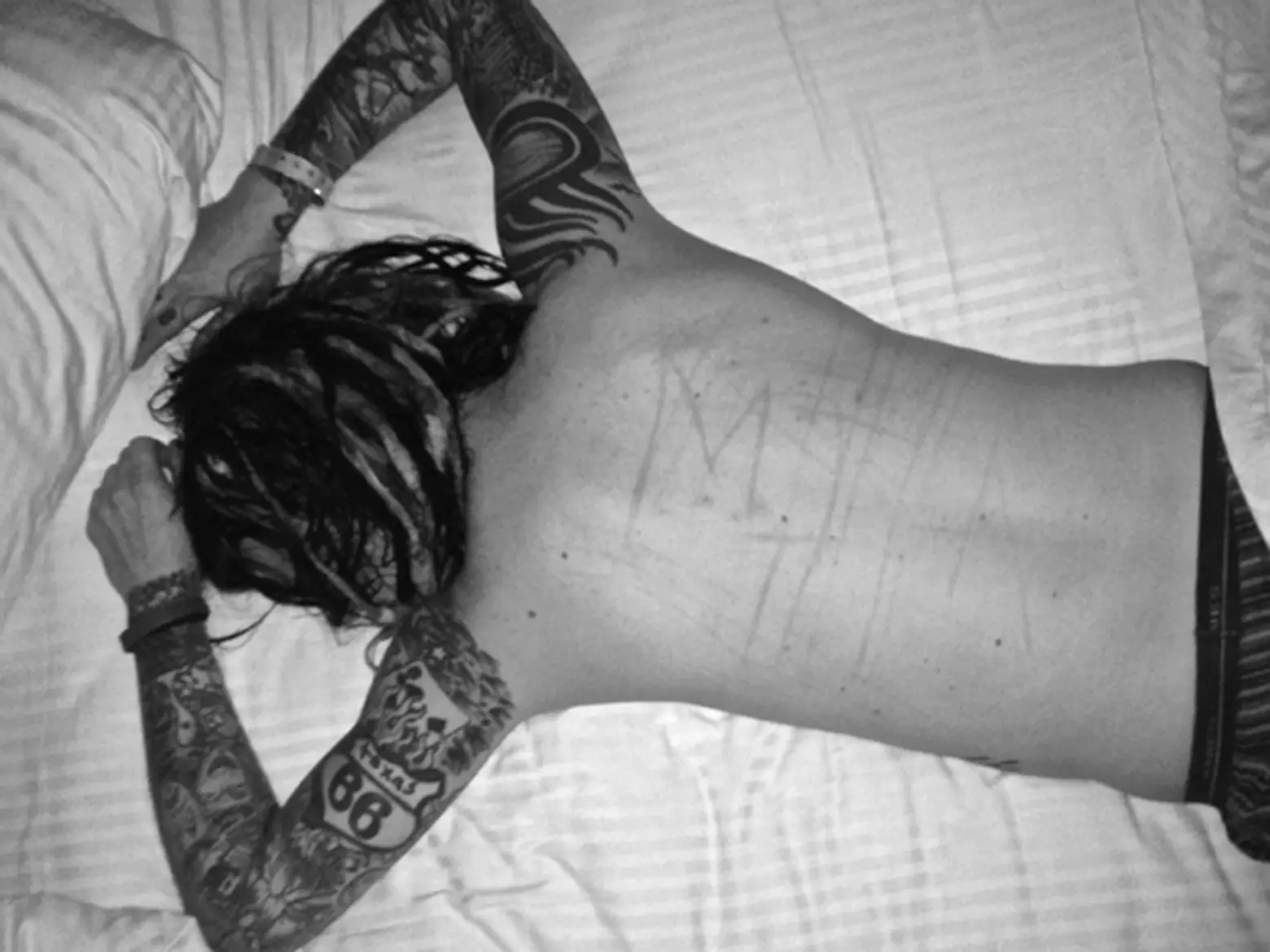 ArtNowNY
548 W 28th Street, 2nd Floor
Through June 21st
Aerosmith's Steven Tyler's daughter Mia explores being on the other side of the lens with her intimate photographs of a rock and roll lifestyle.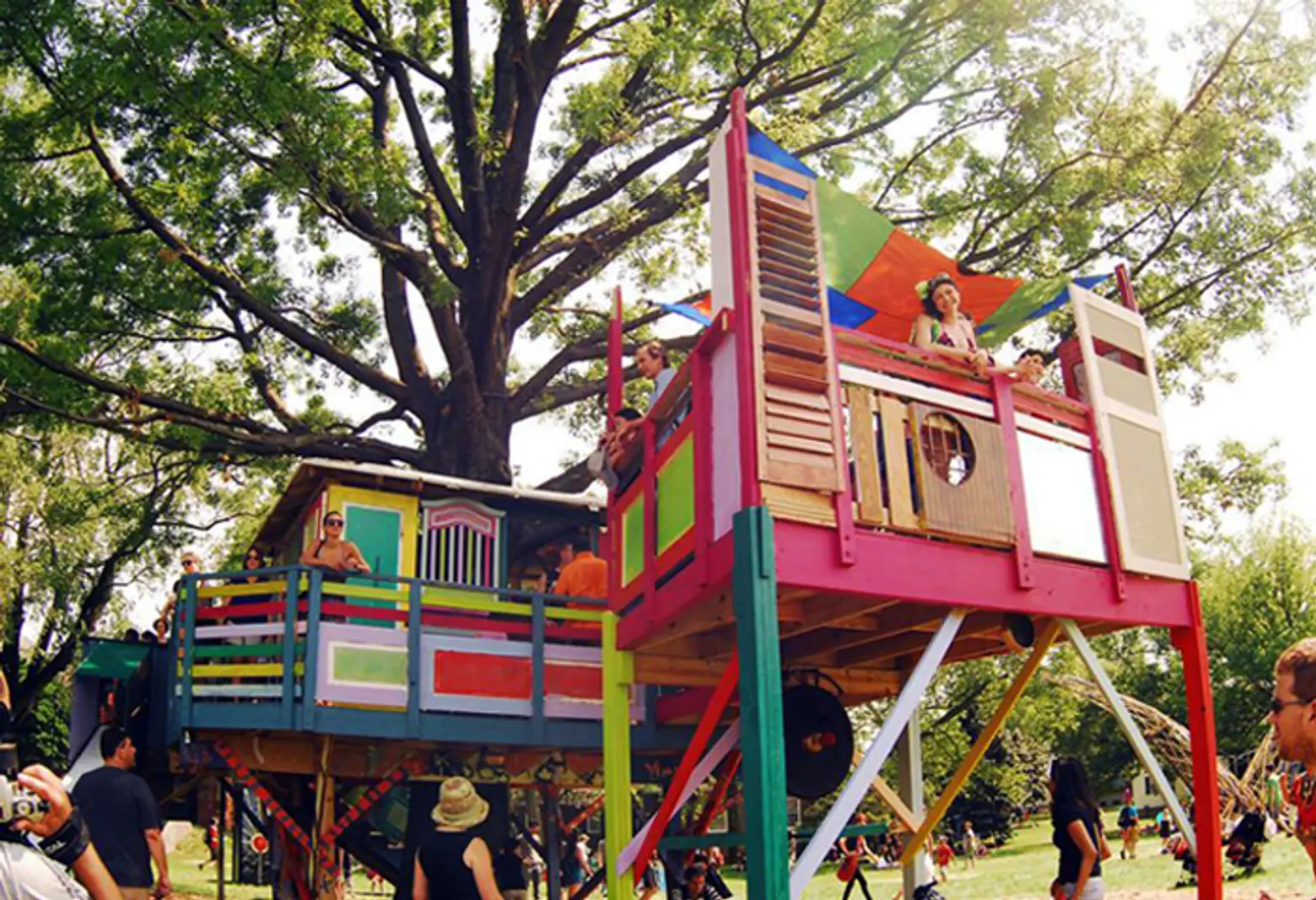 Governors Island
June 7th-8th
Head to the idyllic Governors Island just south of Manhattan for a weekend of interactive art, music and family fun, as well as the unveiling of this year's City of Dreams Pavilion made entirely from recycled materials.
Something in Mind 
230A Mulberry Street 
June 11th, 7-9pm
Celebrate Manning's abstract works of color and textured lines embedded within a midnight black background, served up with some friendly dessert and wine at this cute clothing store-cum-gallery.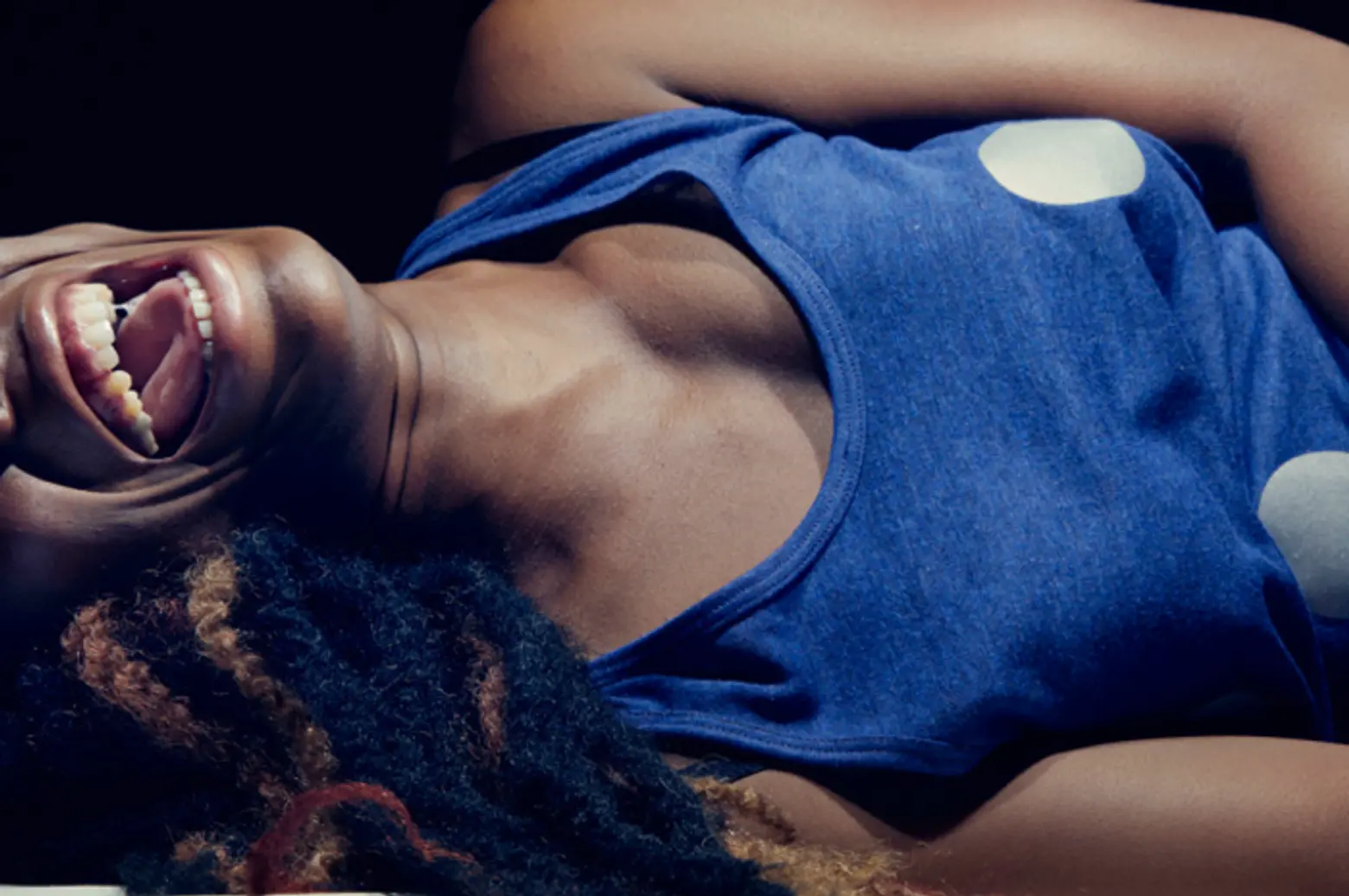 501 Lexington Avenue
June 11th, 6-8pm
The historic family-owned arts hotel will celebrate exhibitions by Jonathan Grassi, Debra Ramsay, Danielle Mailer, Jeffrey Bishop, Sophie Kahn and Wendy Klemperer in various locations throughout the hotel.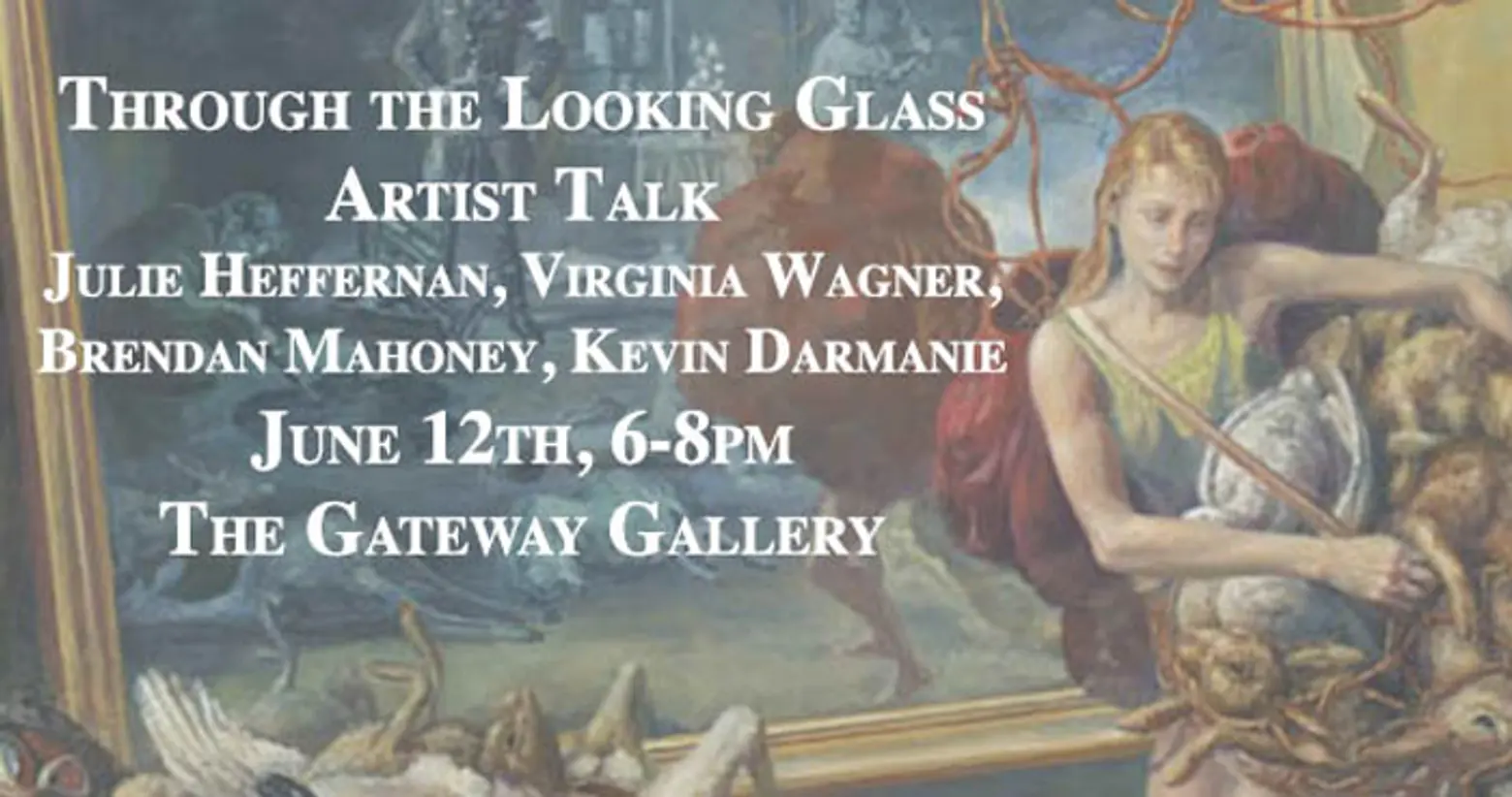 The Gateway Gallery
2 Gateway Center, Newark, NJ
June 12, 6-9pm
Hop over to Newark for this panel with Julie Heffernan, Virginia Wagner, Brendan Mahoney and Kevin Darmanie as they discuss the current exhibition, Through the Looking Glass.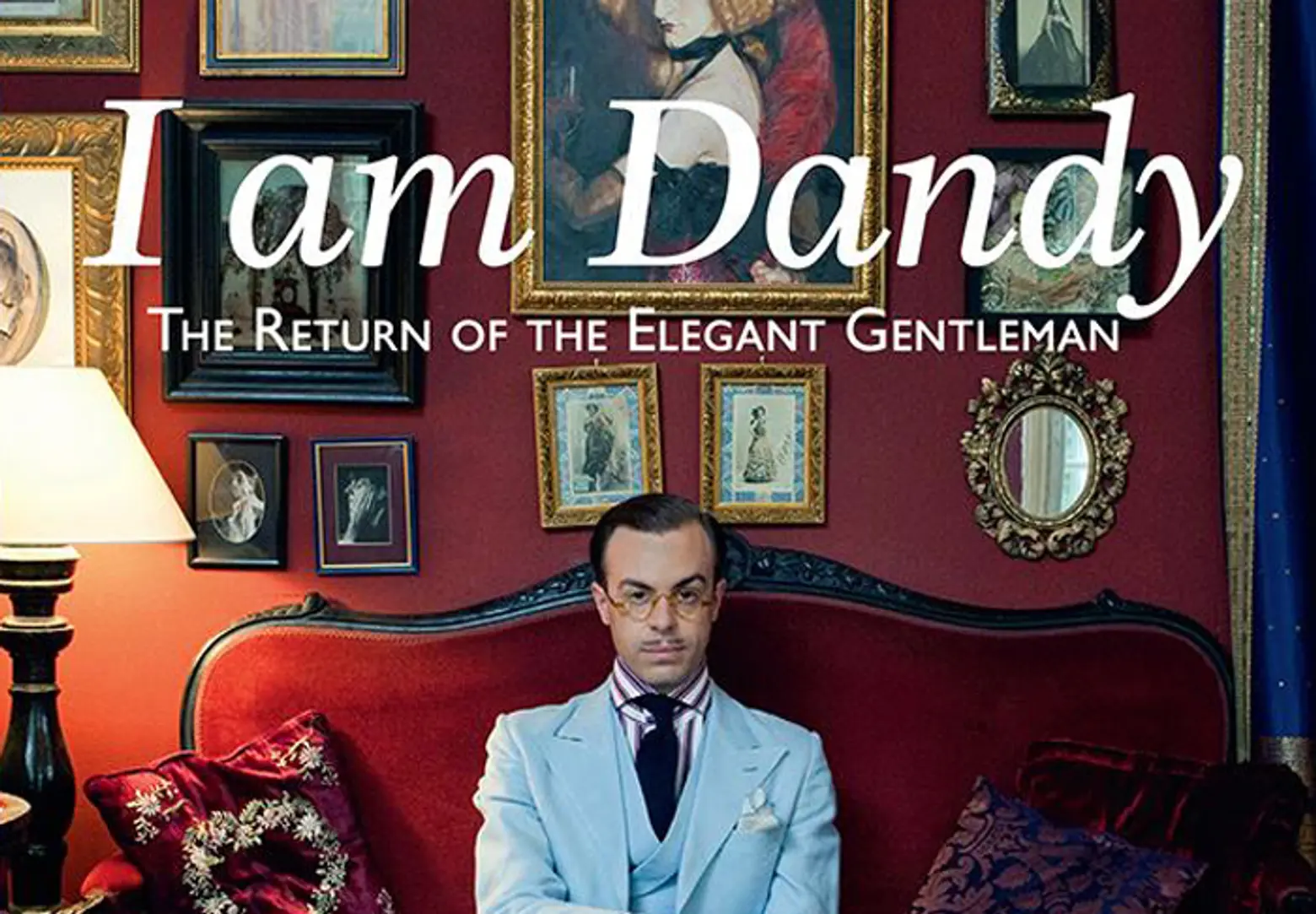 Another Man's Treasure vintage store
353 Grove Street
Jersey City
June 12, 6-9pm
Nathaniel 'Natty' Adams and photographer Rose Callahan will be signing copies of their beautiful new hardback book about the rise of the fashionable male.
58 South 6th
Brooklyn
June 13, 6-11pm
Artists Icy and Sot have curated concurrent exhibitions in their native Tehran and NYC, linking these two cities with a cultural exchange through street art.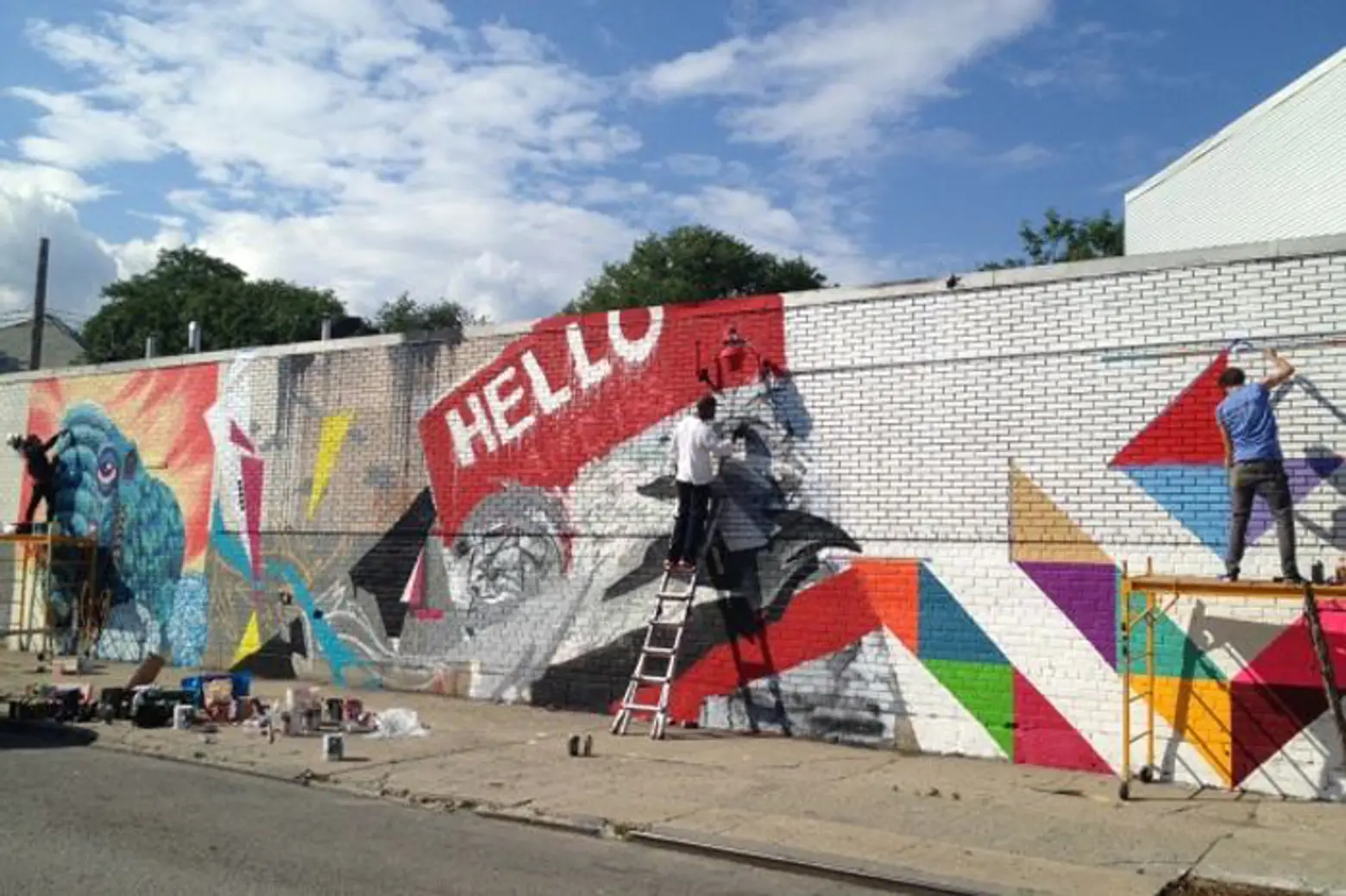 11-90 Welling Court
Long Island City
June 14, 12-8pm
Curated by Garrison Buxton, the Welling Court Project brings dozens of street artists to Long Island City to create an open-air museum, coupled with a block party.
The Cotton Candy Machine
235 South 1st Street
Williamsburg
June 14, 7-11pm
The highly anticipated annual group show gathers a slew of artists at varying levels featuring tiny works for just $100. The show is curated by artist Tara McPherson.