You'll Fall in Love with Ryall Porter Sheridan Architect's Red House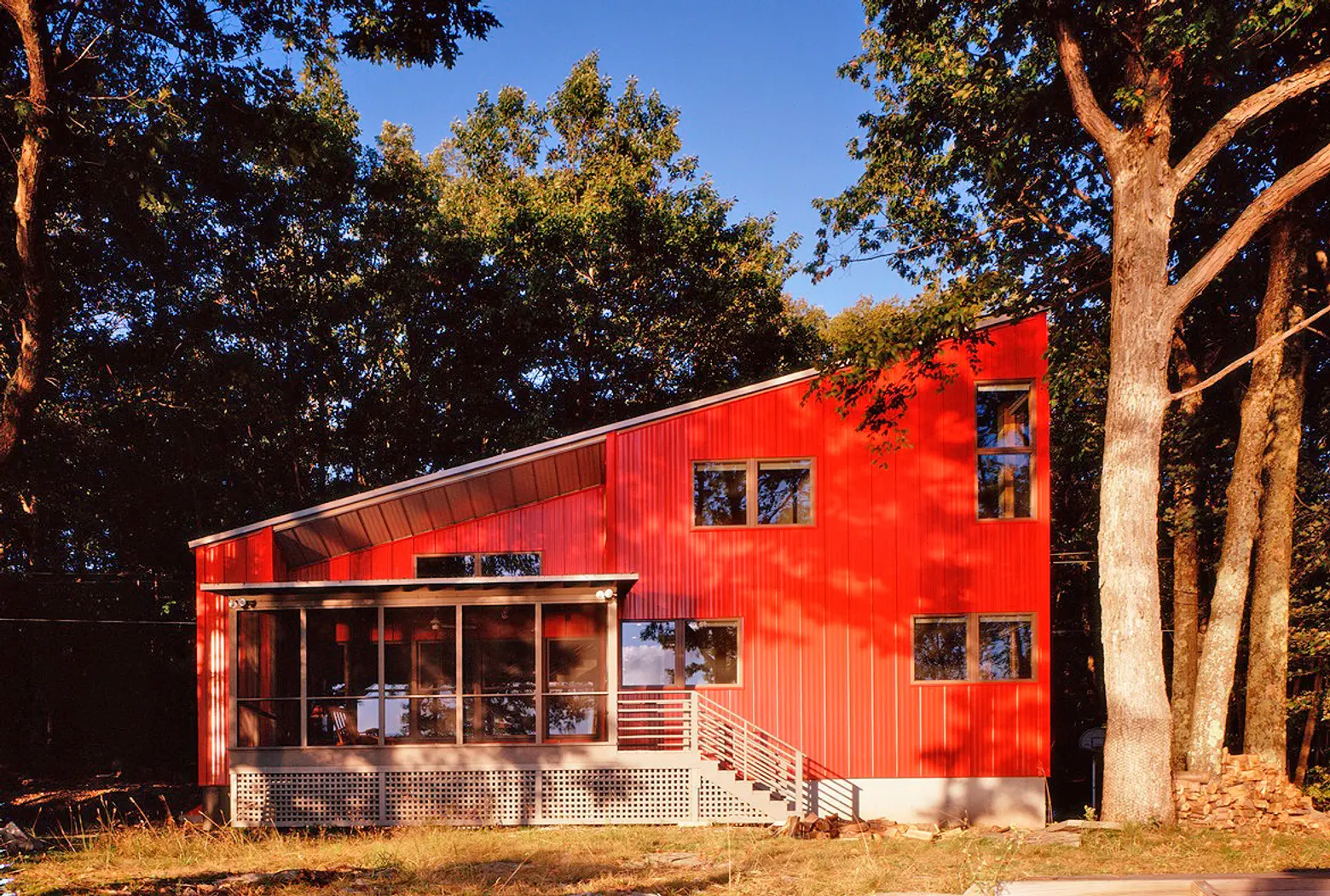 And not just because red is the color of love; one look at this compact, but mighty Upstate cottage and your heart will start beating a little faster. The pop of color against the woodsy landscape, the modern yet rustic architecture, and the innovative, practical design–the Red House by Ryall Porter Sheridan is definitely swoon-worthy.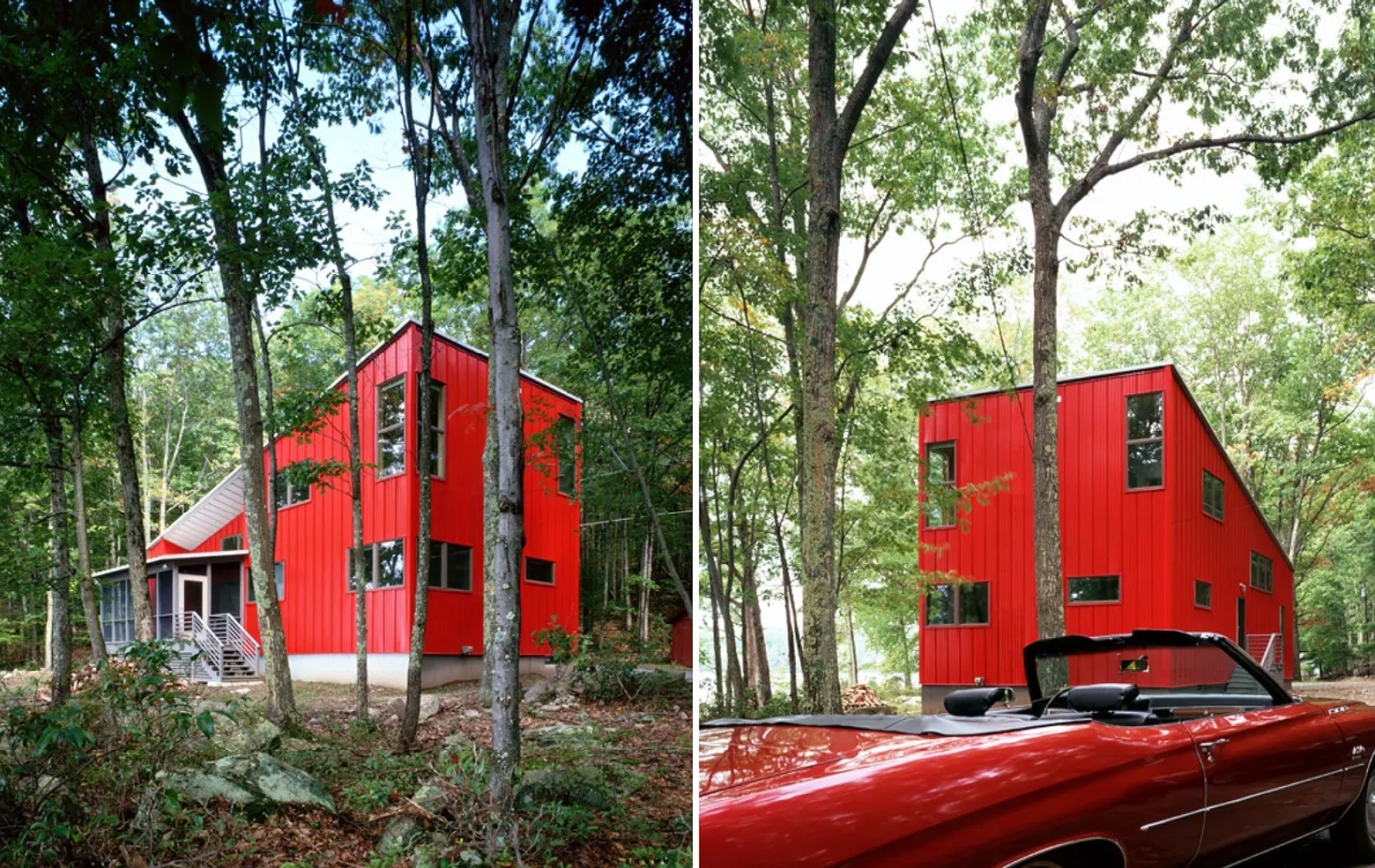 Set beside a small lake, the Red House was built using standardized materials and basic construction techniques. The wedge shape of the structure is punctuated by a screened-in porch that serves as a gateway to the scenic landscape. Along with the unusual geometric shape of the home, its randomly placed windows give this cabin in the woods a strikingly modern look.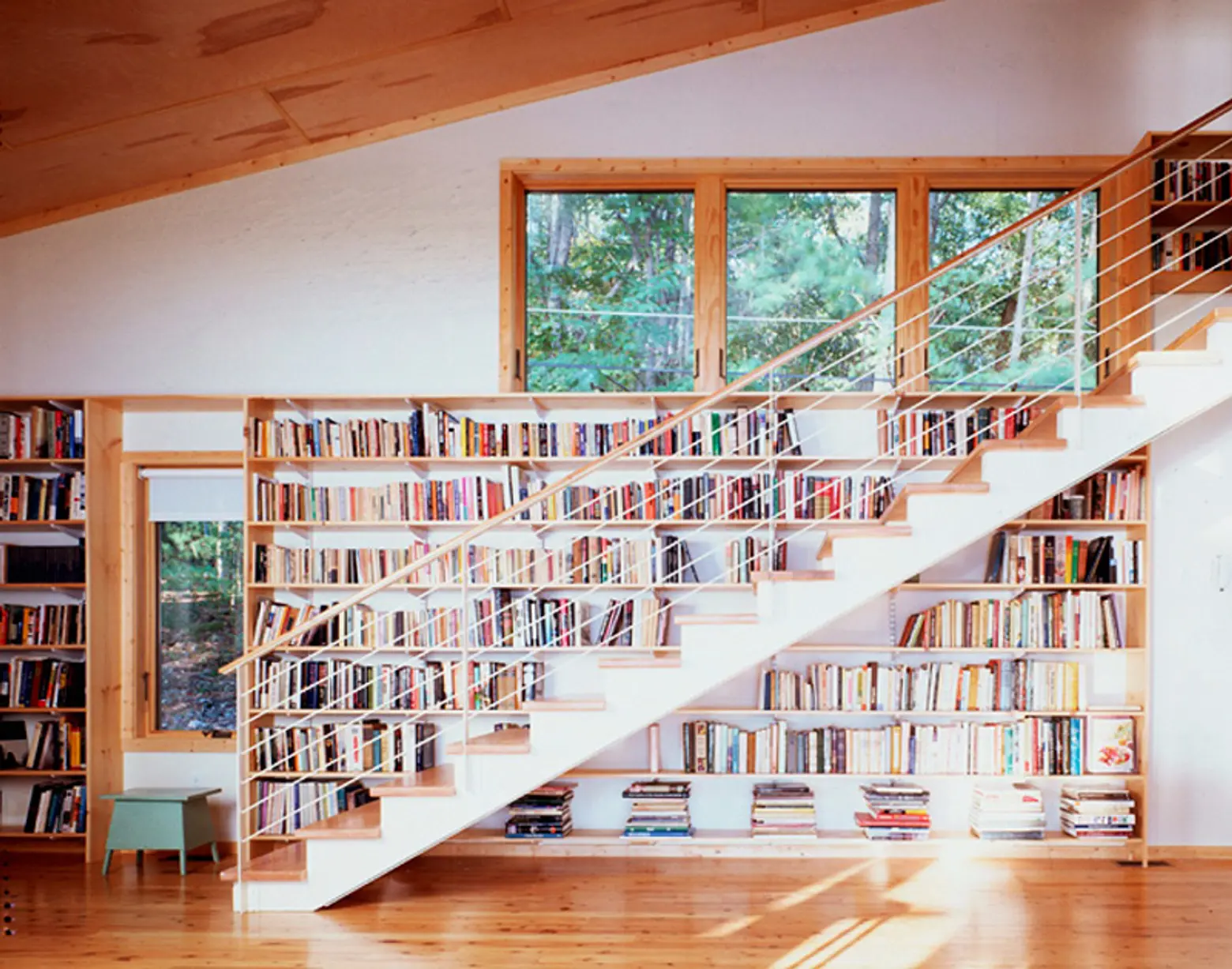 Inside, there is a living, dining, and kitchen area on the first floor, along with the master suite. Two additional bedrooms and a bathroom are above. Ryall Porter Sheridan accentuated the home's sloping roof with a loft-like second floor that creates a double-height main floor. The firm also installed large, built-in book shelving alongside the stairs, disrupting the slope of the stairway with linear lines, very similar to the exterior's play on geometry.
Ryall Porter Sheridan is a Manhattan-based architecture firm that "works on projects ranging from new construction, to renovations of existing spaces, interior design, and additions to historic structures." Employees of the firm have access to a pretty awesome perk–after two years, they're offered an architectural travel/research stipend to visit anywhere off the continent. To see how this Travel Research influences the firm's other work, visit their website. And don't miss our gallery below with more photos of the Red House.
[Related: 1970s Orient House IV by Ryall Porter Sheridan Architects Employs Passive House Principles]
Photos courtesy of Ryall Porter Sheridan