You Will Go 'Gaga' When You Learn Who Once Lived in the Building of This $4.5M Upper West Side Residence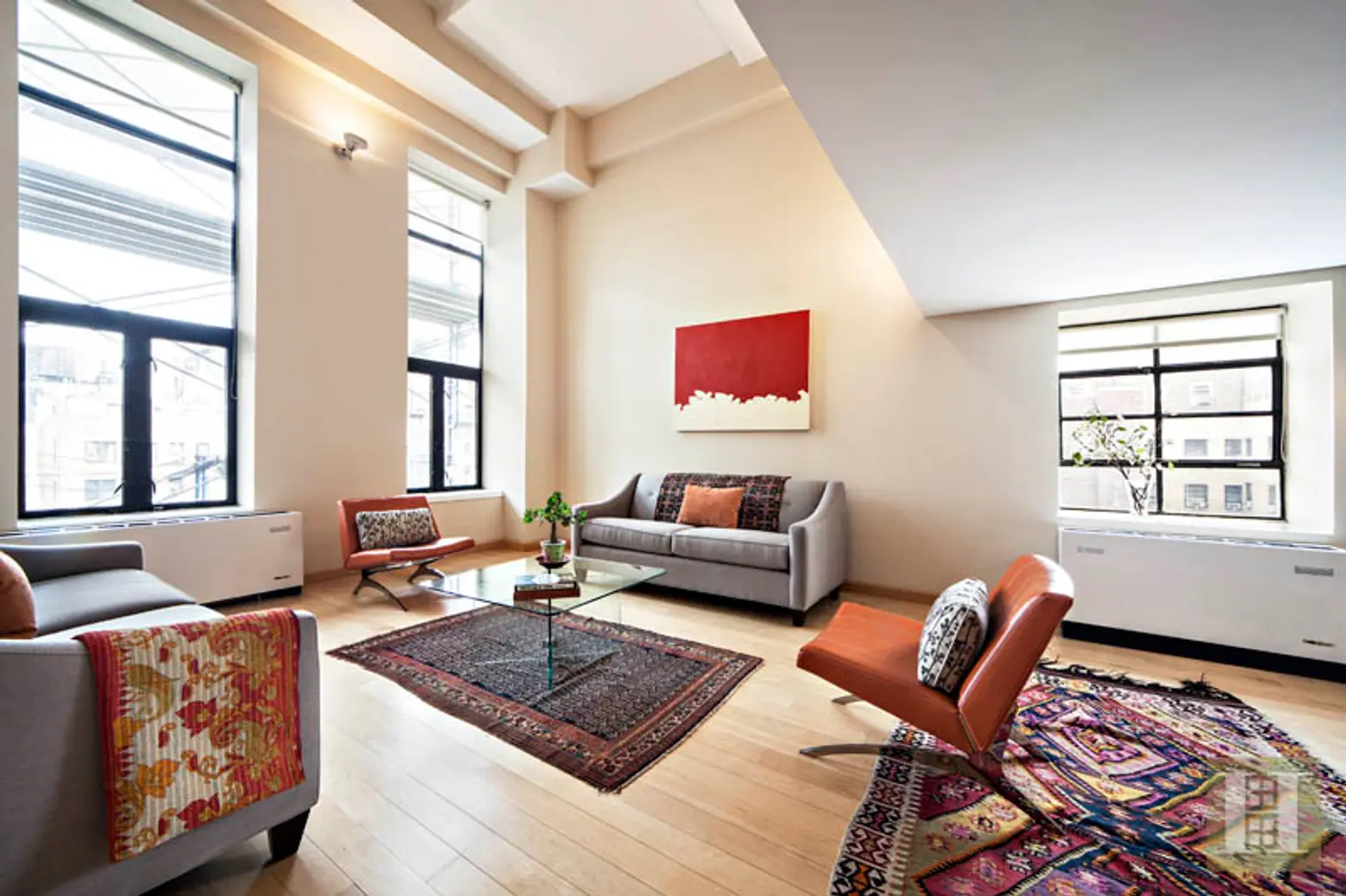 The historic building standing at 135 West 70th Street was built in 1927 to serve as a singular meeting place for all the Knights of Pythias lodges of NYC. Designed by architect Thomas W. Lamb, best known for his ornate movie palaces, it's no wonder that the Pythian is richly decorated in brightly colored and glazed terra cotta embellishments.
Though converted to a condominium in 1983, architect David Gura was careful to retain most of the building's ornamental features. Taking great pains to ensure that elements removed from their original positions were salvaged for use elsewhere within the building, his renovation earned a residential design award from the New York Chapter of the American Institute of Architects.
It stands to reason that one of the most interesting looking buildings in New York City was once home to one of our most interesting entertainers: Lady Gaga. Of course, she was known as Stefani Germanotta back then, but we can't help but wonder if her alter-ego wasn't somewhat inspired by the building's decidedly different façade. And Gaga on the outside vs. Germanotta on the inside seems to mirror the sharp contrast between the Pythian's intricate exterior and the clean lines of apartment 7D.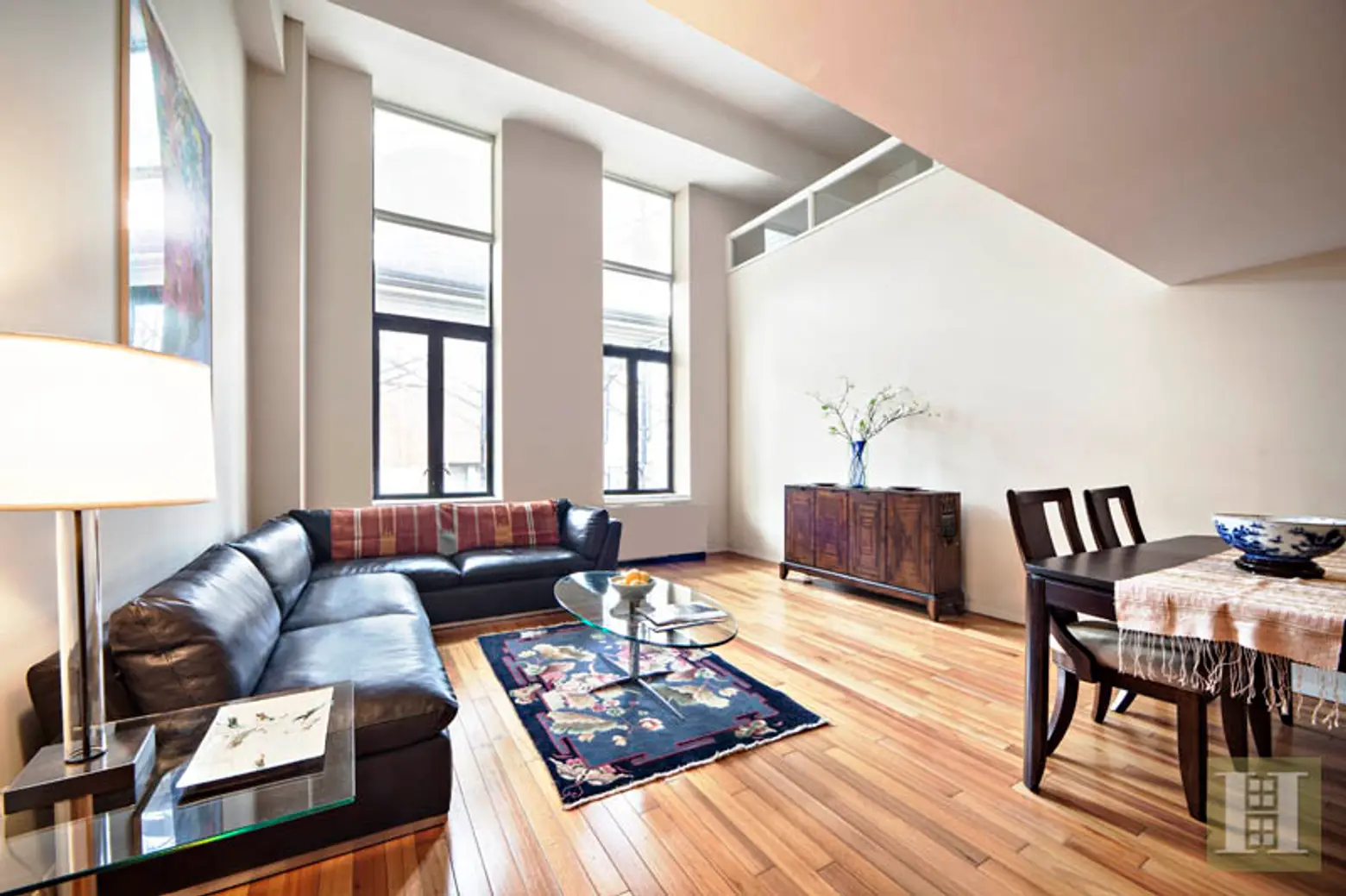 Located in the heart of the Upper West Side, this 4BR/3.5BA duplex's towering 15-foot ceilings, gorgeous hardwood flooring, and enormous windows perfectly accent its large, open layout. Multiple sun-drenched living spaces include a family room, 300+ square-foot living room and built-in bar, and cozy den (which is how the current owner has elected to use the 4th bedroom), ensuring that everyone can find the perfect place to spread out and relax.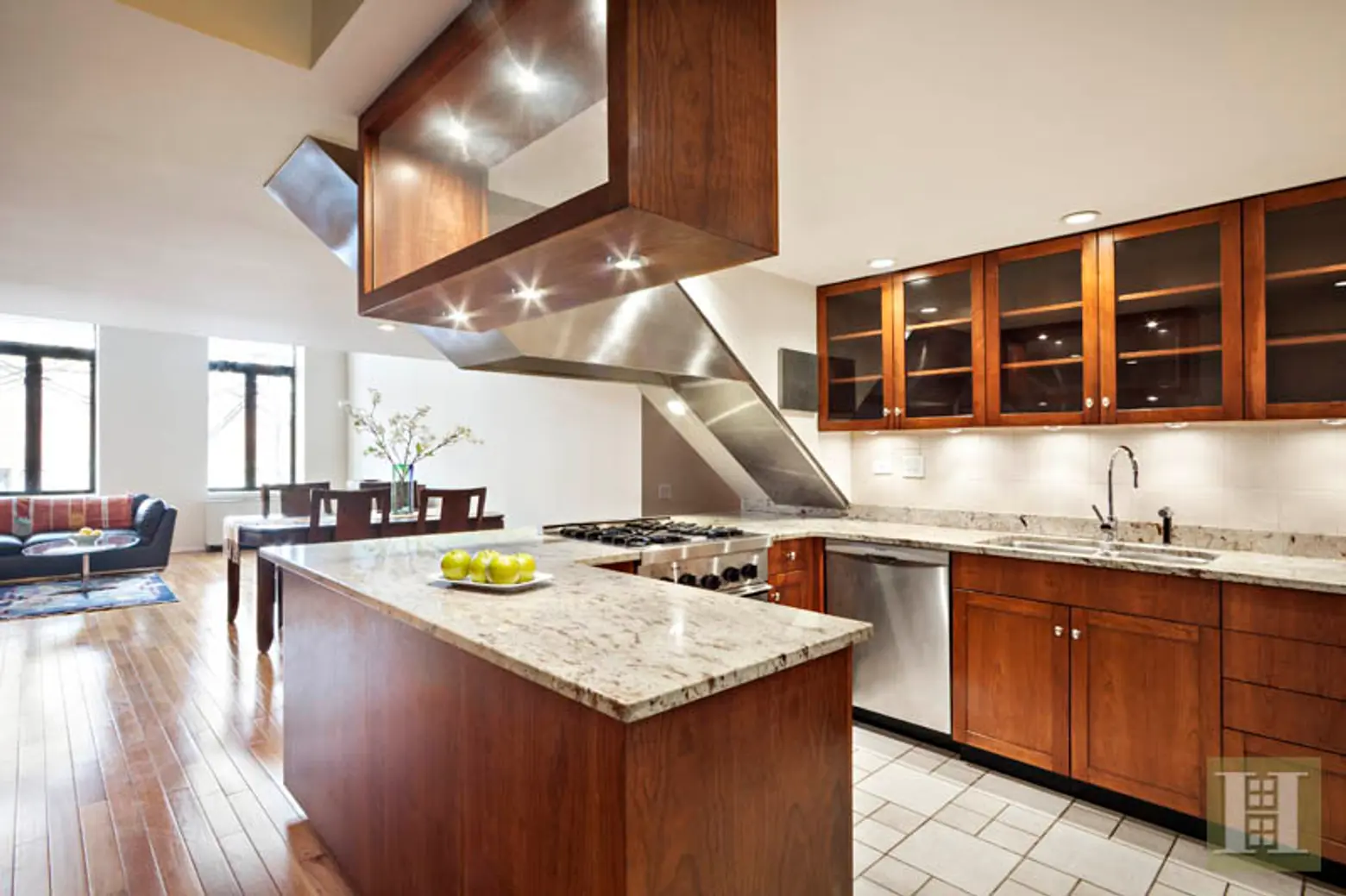 The state-of-the-art cook's kitchen with stainless appliances, endless cabinets and generous granite counter space overlooks a large dining area, making entertaining a breeze.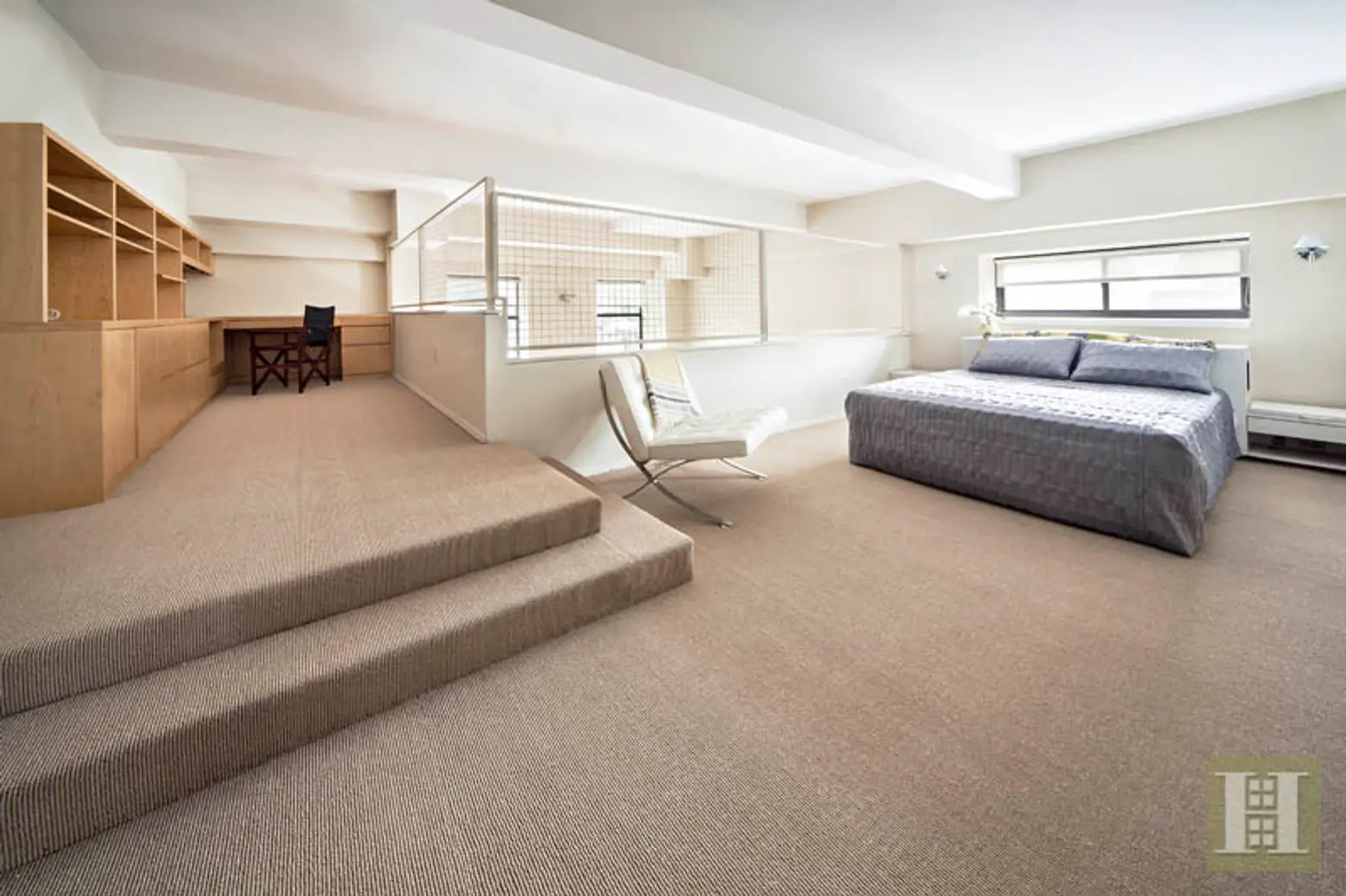 The loft-like second floor with painted beamed ceilings features two bright and spacious bedrooms, each with their own private study, full bathroom and abundance of closet space.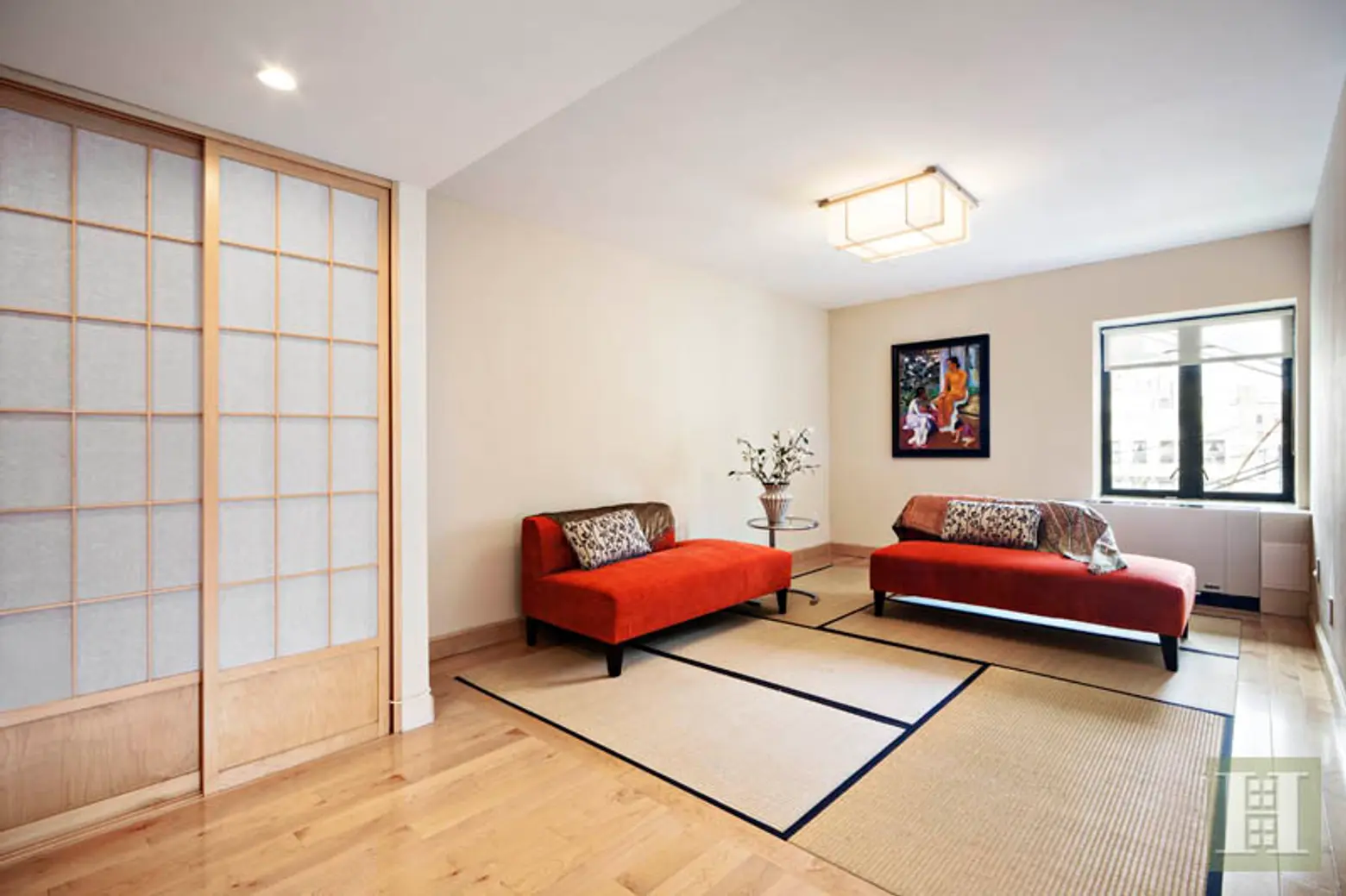 Given the over-the-top success of its most famous former resident, who knows what kind of artistic inspiration still lurks within the building's decorative walls. And with a layout flexible enough to accommodate a variety of needs and tastes, this home is waiting for someone to tap into their creative spirit and make this space really sing.
It's already earned our "applause", but there's always room for an encore.
Whether or not you're a Gaga fan, Halstead agents Shelle Sklarsh and Jane Tjian would be happy to show you around.
[Listing: 135 West 70th Street 7CD via Halstead Property]
[Via CityRealty]
Photos courtesy of Halstead Property