You can buy this house on a private island upstate for $850K, but you can only get there by boat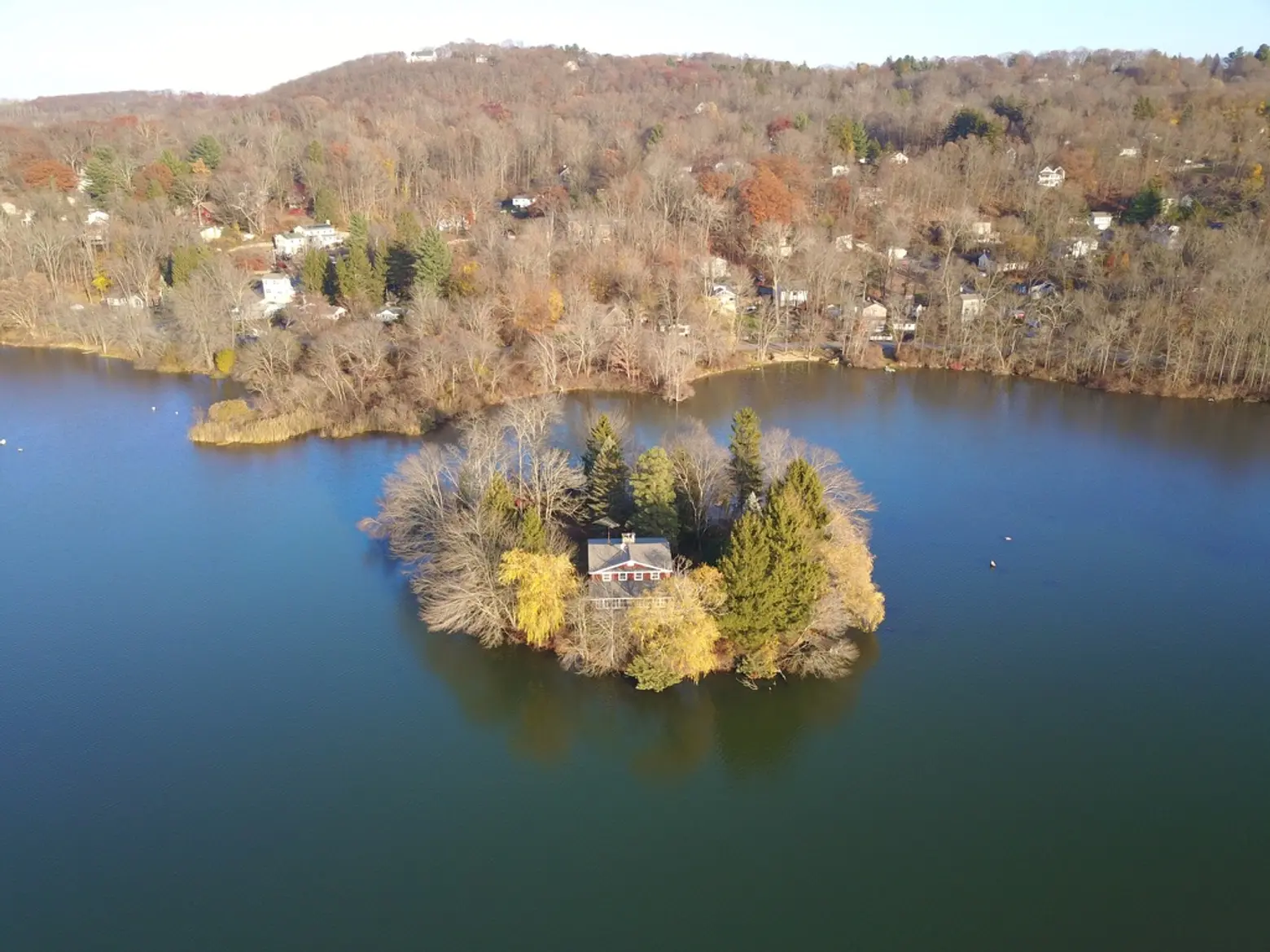 Images courtesy of Houlihan Lawrence
Though we've all probably dreamed at some point of owning a private island–and they're more common than you may think–the serene and very private Willow Island on Putnam Lake in Patterson, N.Y., on the market for $850,000, is less out of reach than some others. On the one hand, it's accessible only by boat. On the other, it's less than 60 miles north of New York City in Putnam County. There's a private driveway and garage on the mainland and multiple docks on the property. The lake is "non-motorized," but the island comes with a solar-powered boat.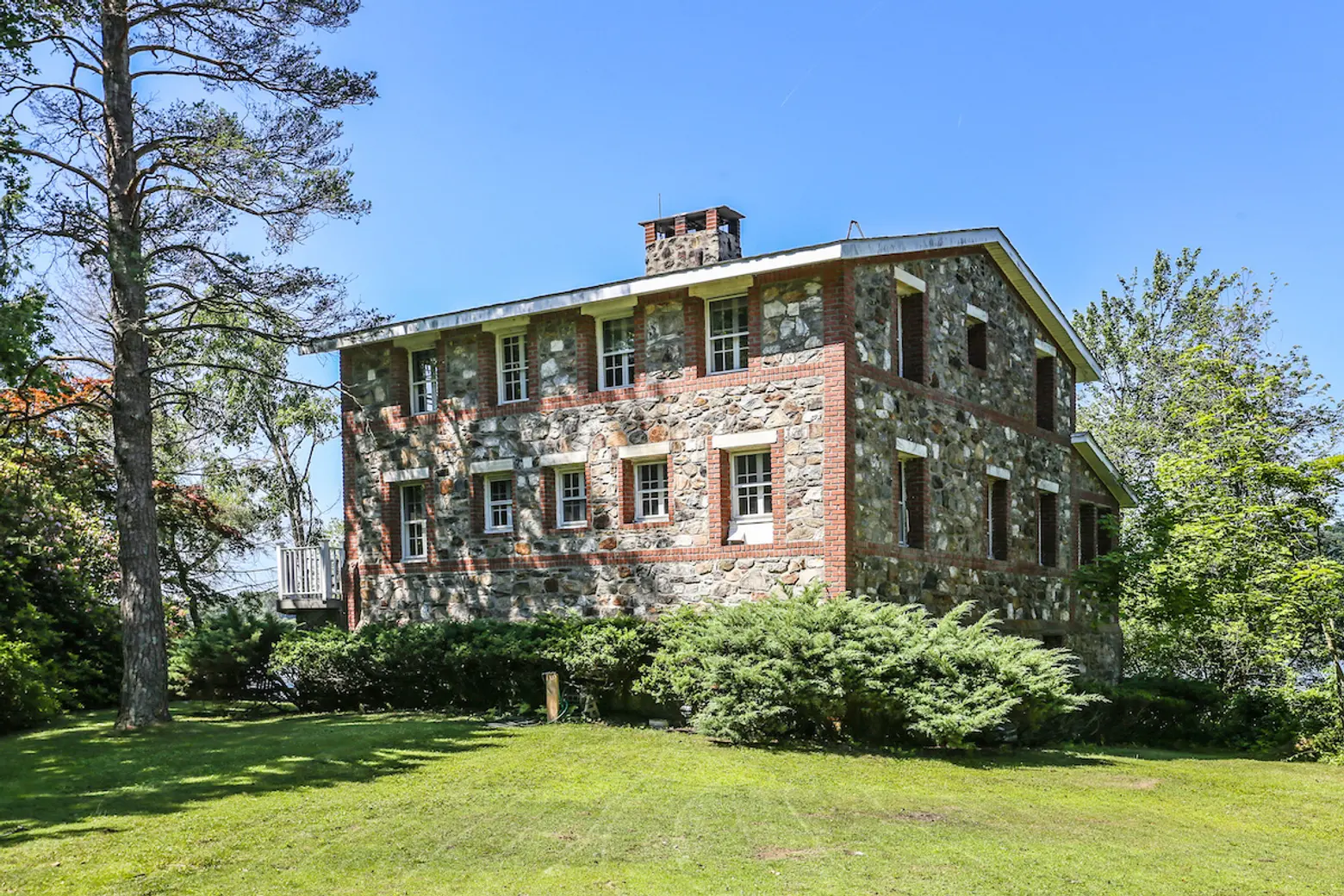 The four-bedroom house on the property, according to the listing, is thought to have been built from the same stone quarry as the Holland Tunnel. As solid as its history may be, the home has had a thorough and meticulous recent update, meaning contemporary comforts are in place and it's designed for modern living and entertaining.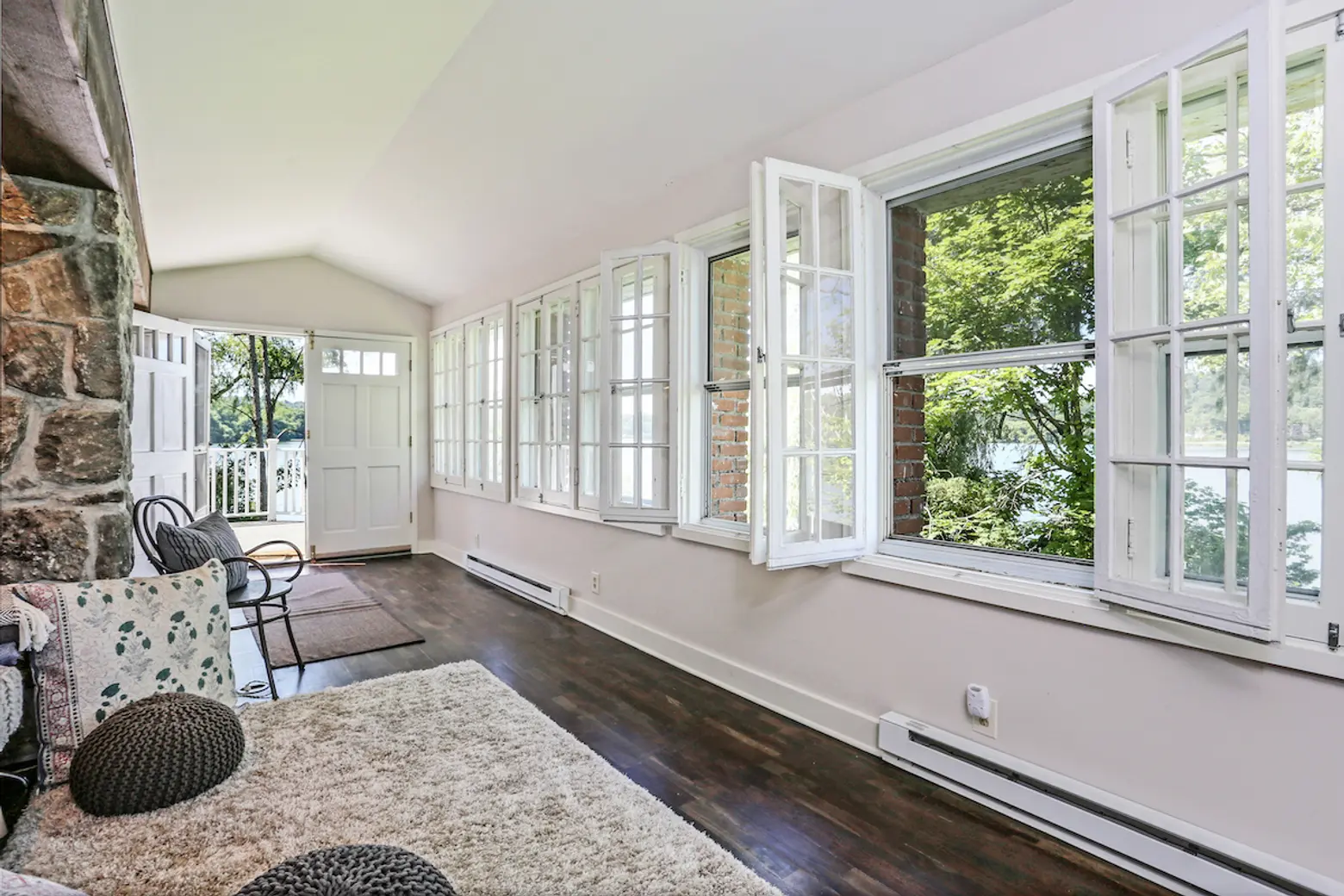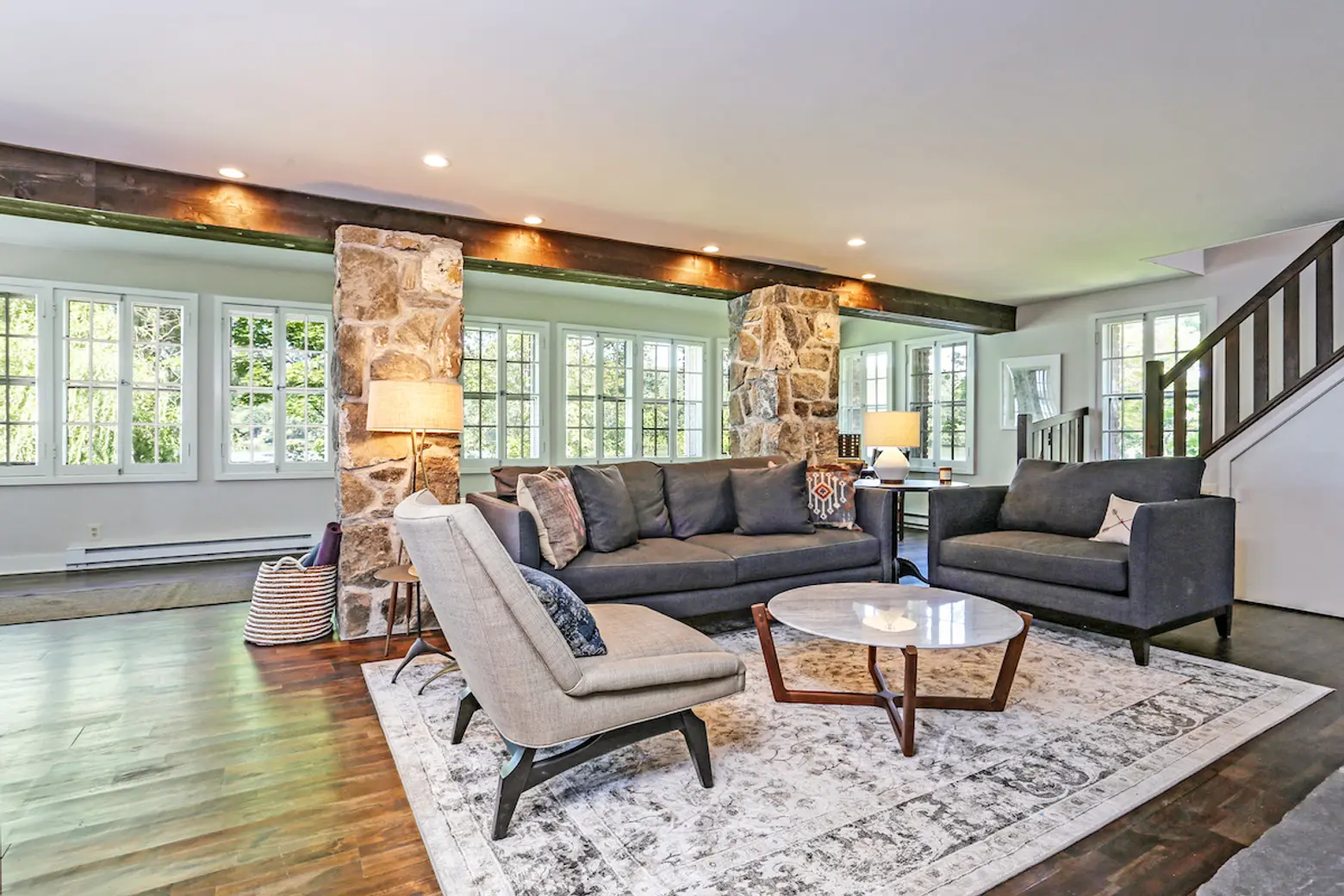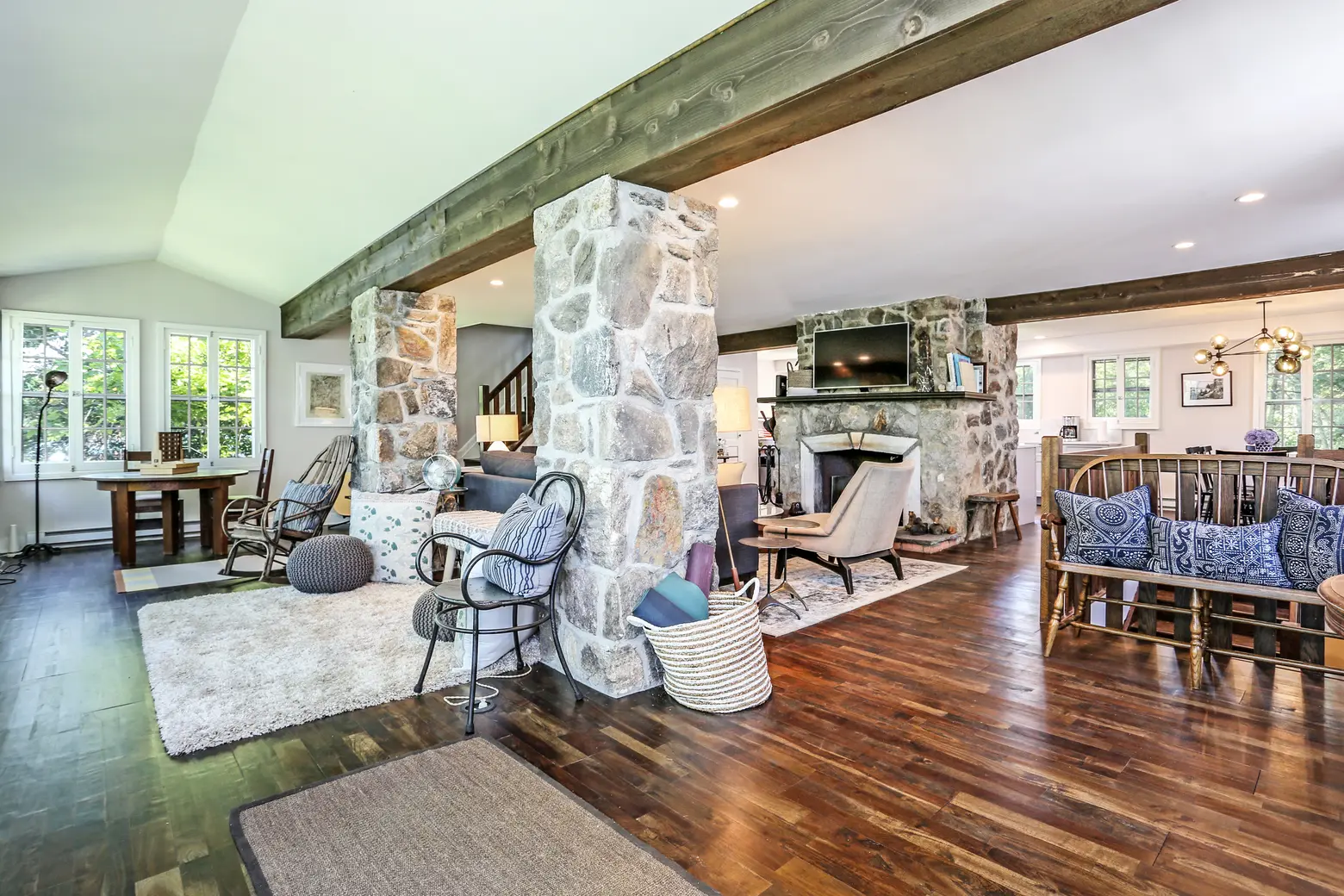 The home has 35 windows for all-day light and views. A dramatic cut-stone fireplace anchors the living room, which is framed by beamed ceilings and richly-finished hardwood floors.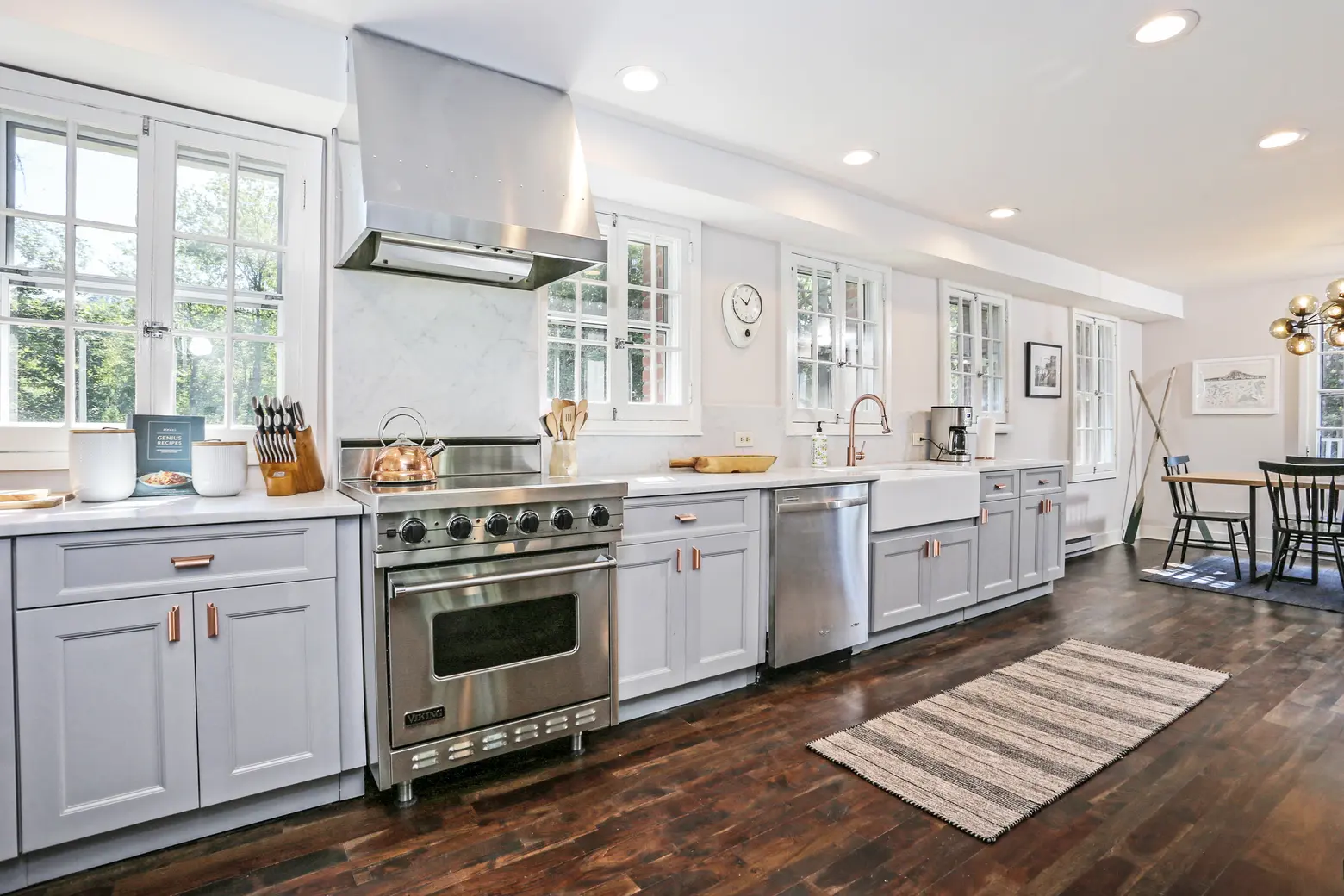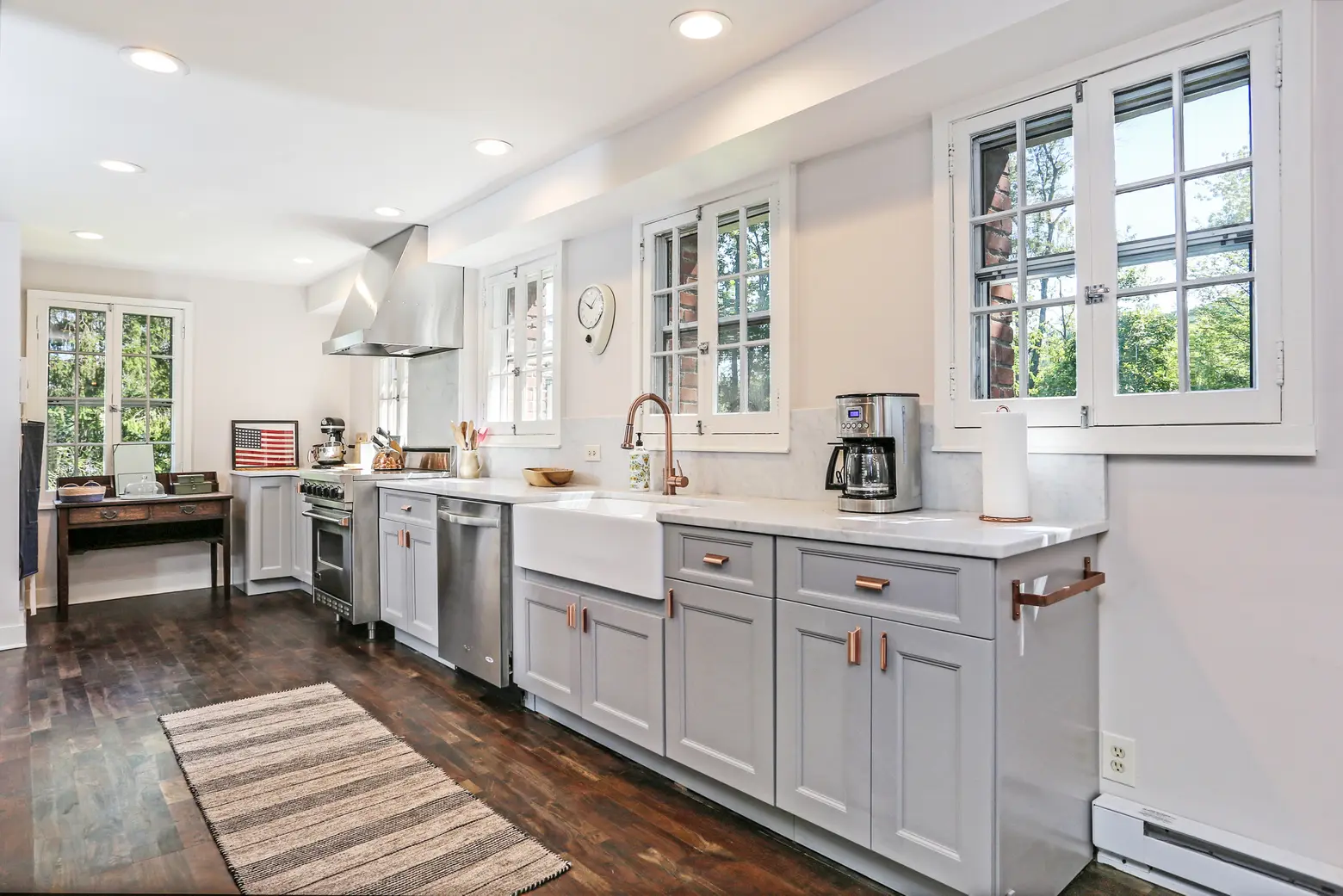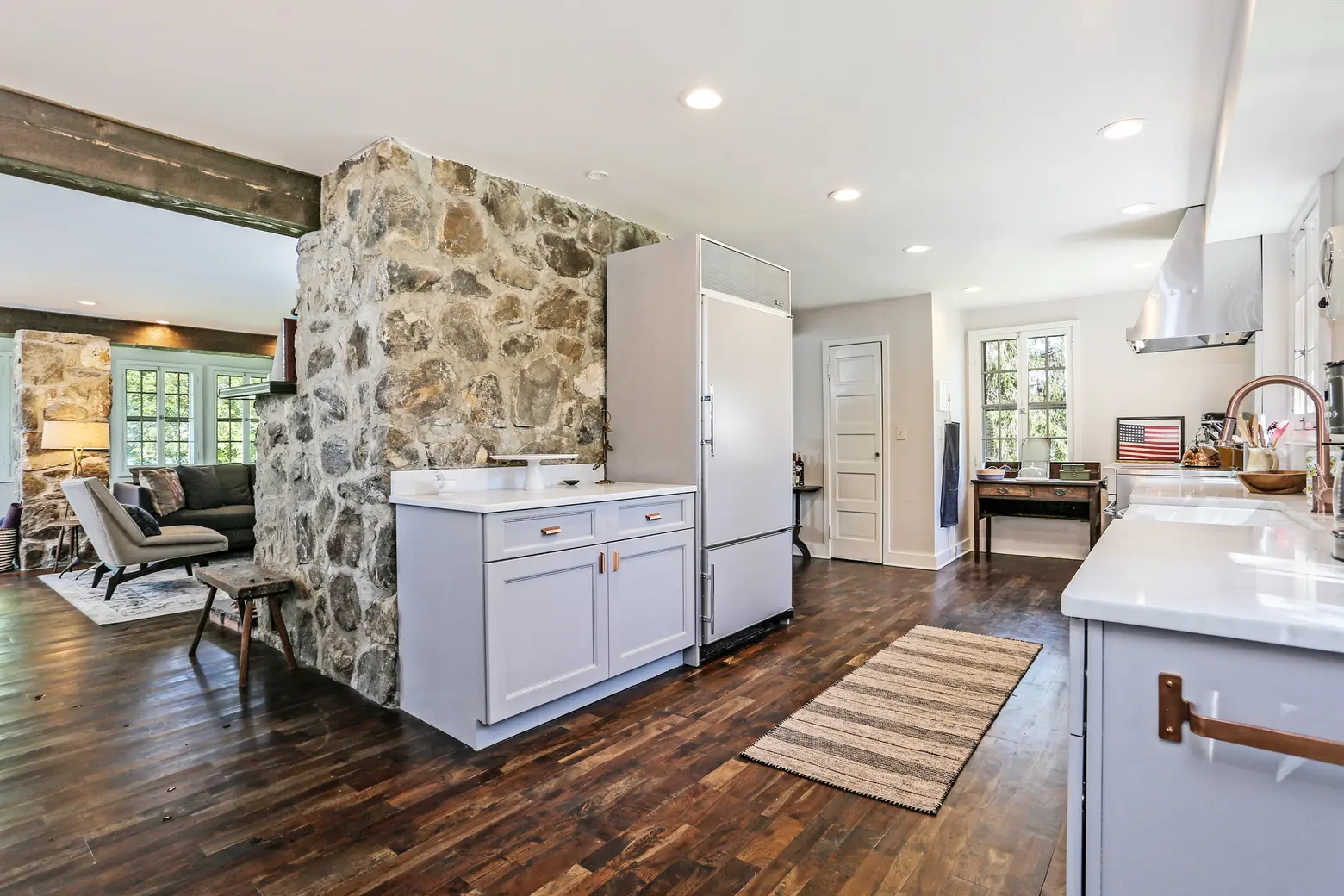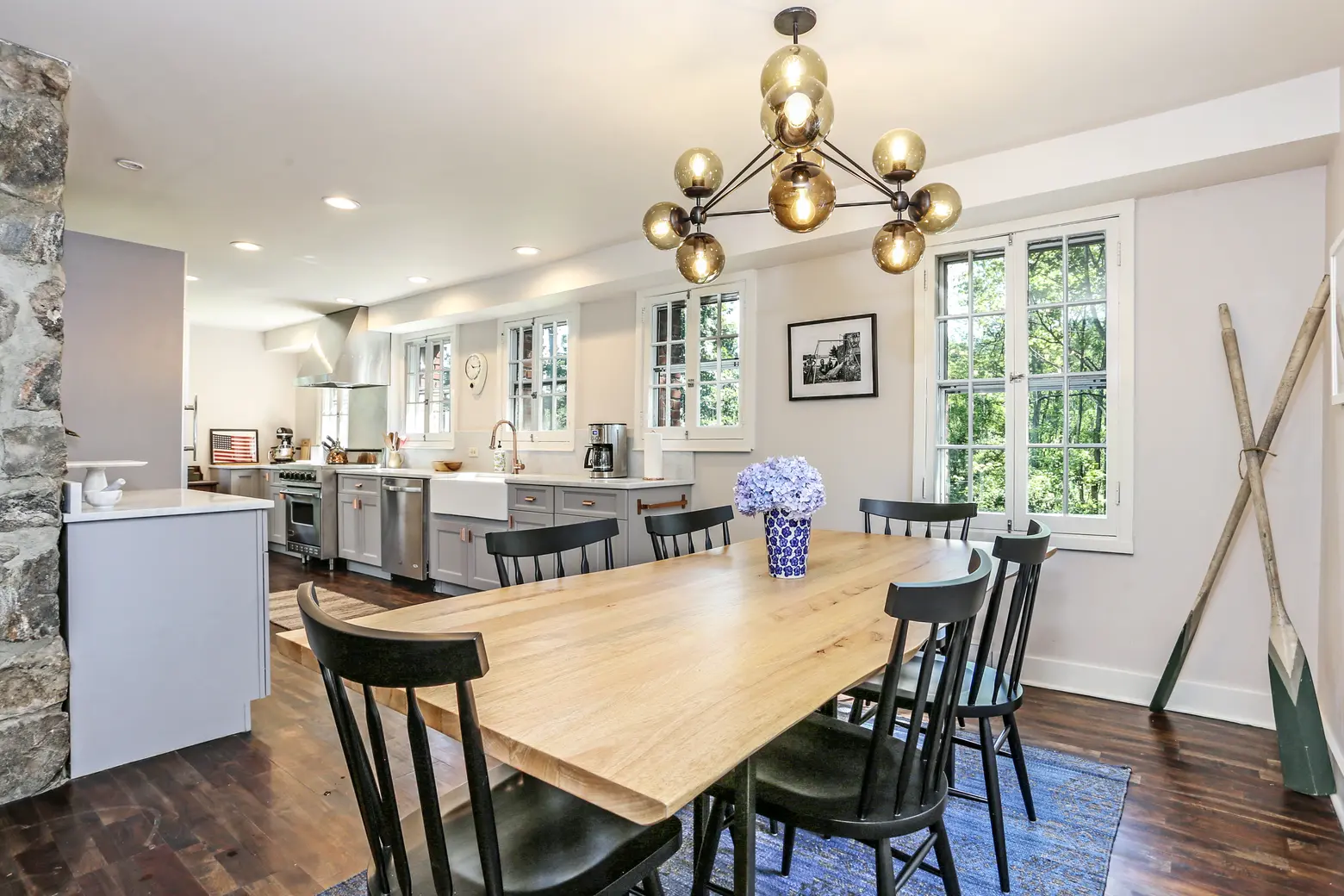 A gourmet kitchen is painted a gorgeous and on-trend shade of pale violet-grey, providing a warm backdrop for high-end appliances. Recessed lighting and a contemporary chandelier provide contrast for the home's wood beams and stone columns.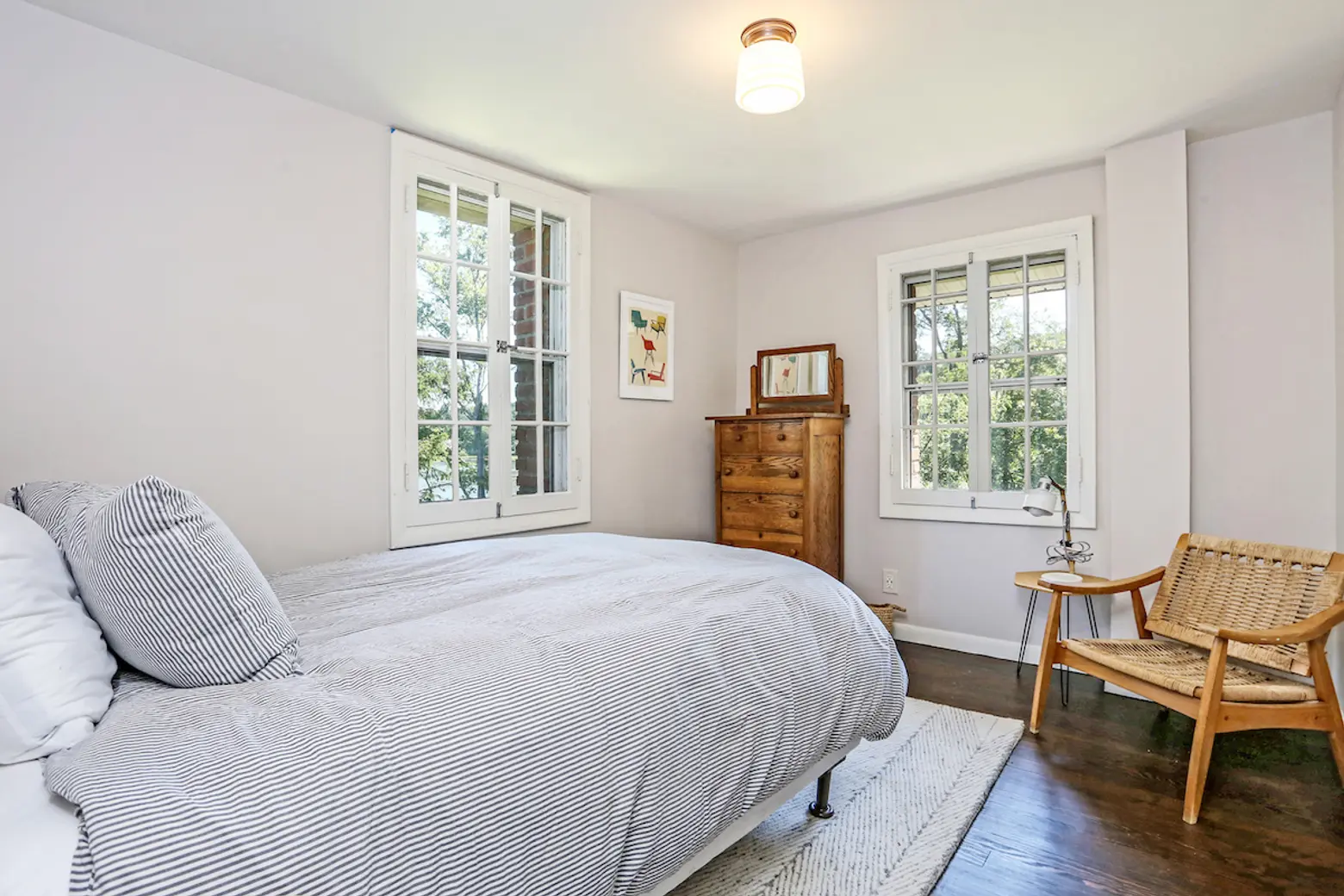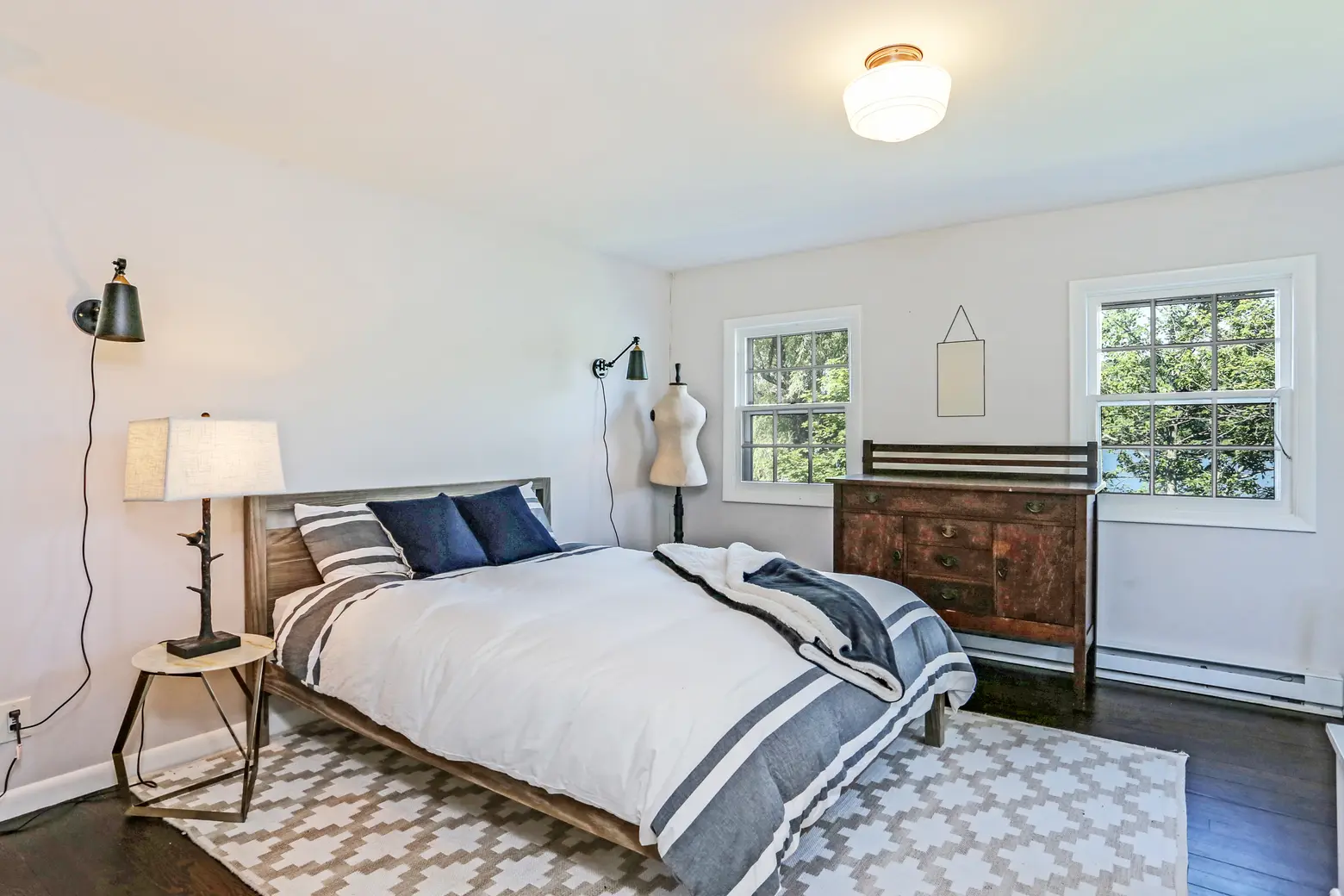 There are four cozy bedrooms with plenty of windows. The home's full bath is sleek and simple, lined with hex tiles and subway tile. A step-in glass shower enclosure houses a deep free-standing tub. The turnkey home has been updated with heat, cable, a new hot water heater, a washer/dryer and internet.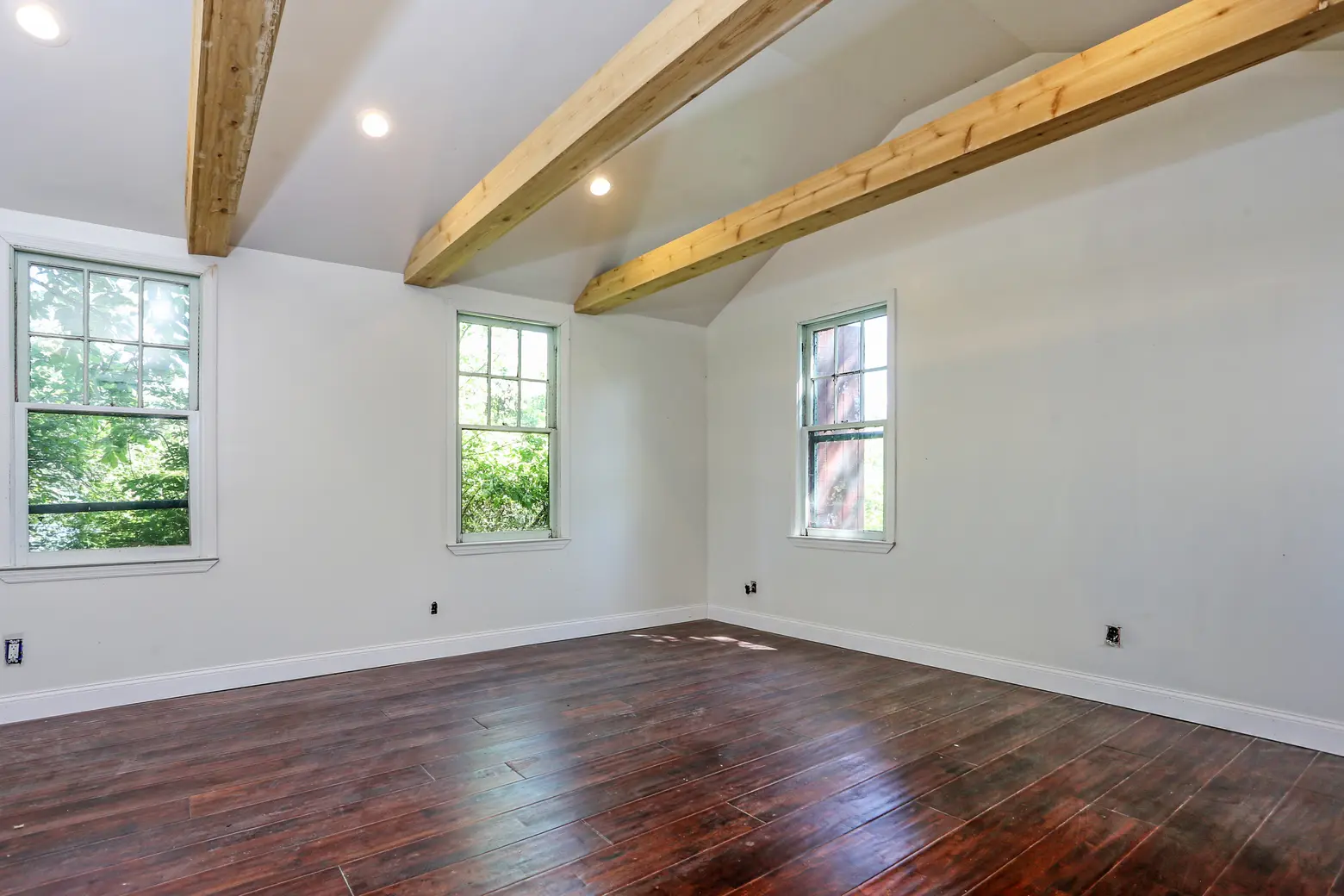 A separate 600-square-foot studio on the property features a vaulted ceiling that creates the perfect atmosphere for a yoga studio or artist or writer's studio.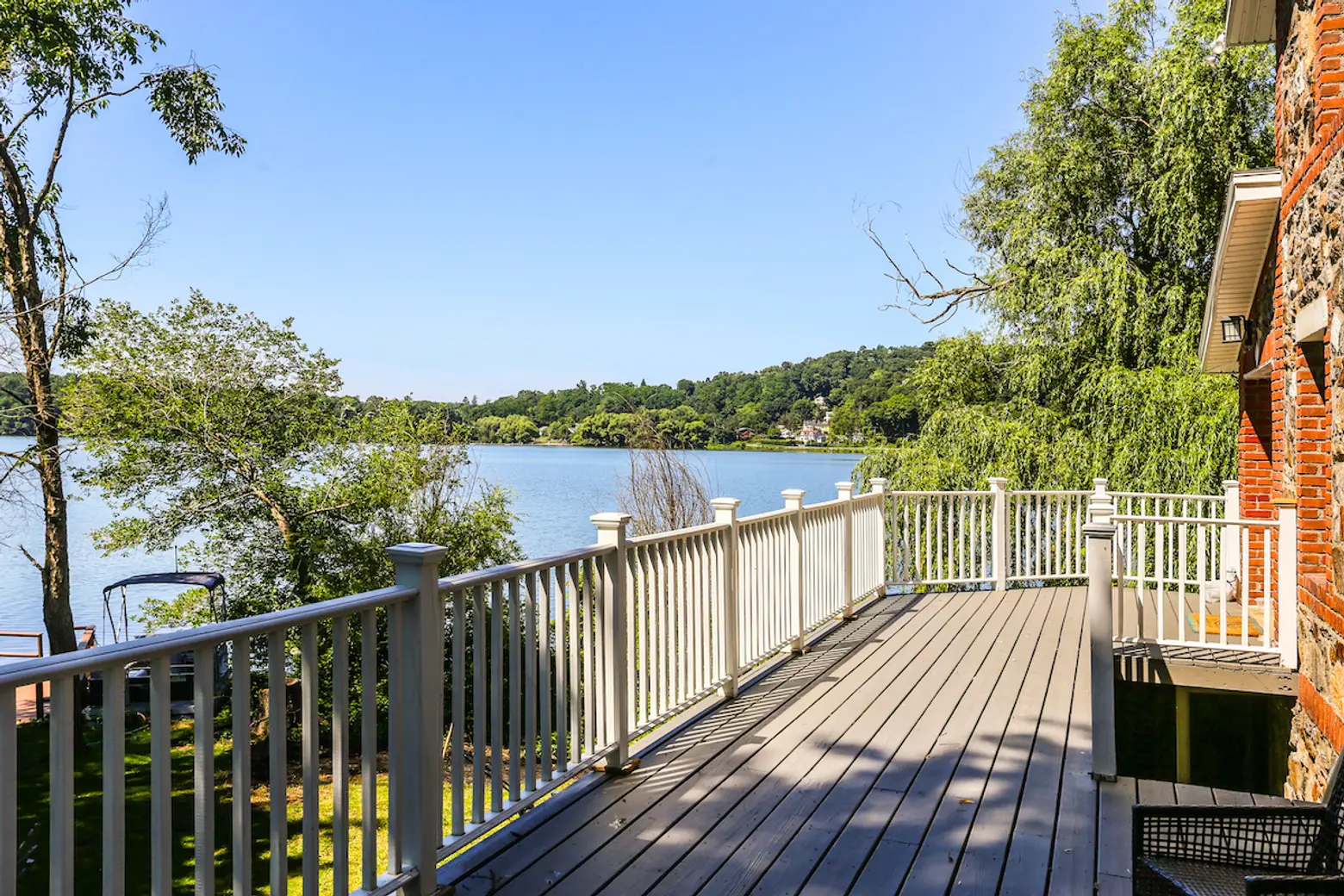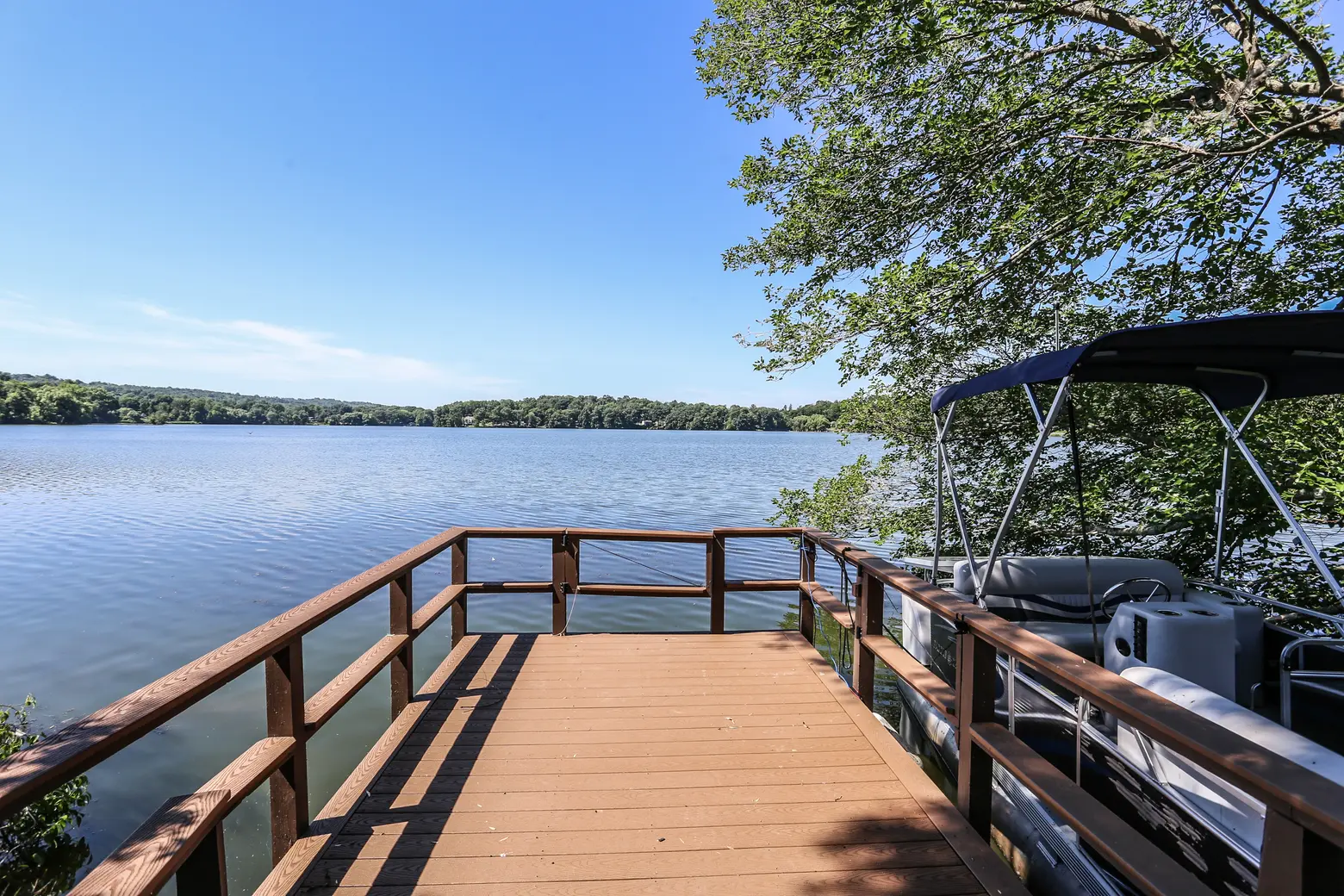 The island could also provide income as a seasonal rental. It's sure to appeal to harried city-dwellers seeking tranquility.
[Listing: 1 Willow Island by Linda Finn and Regan Andrews for Houlihan Lawrence]
RELATED:
Images courtesy of Houlihan Lawrence